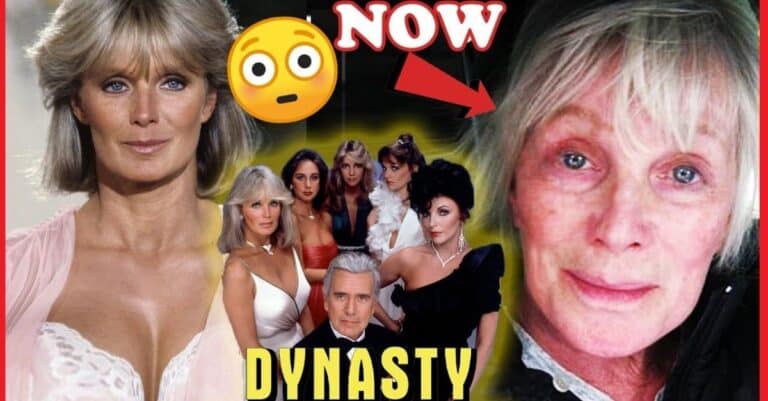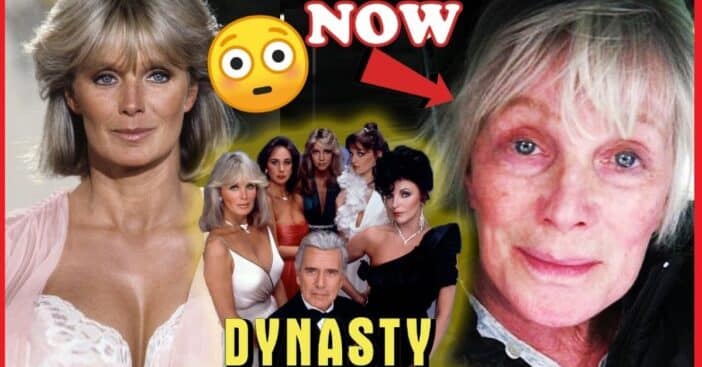 UPDATED 01/25/2022
When people think of soap operas, most conjure up long-running daytime programs like General Hospital and Days of Our Lives. But night-time soaps are just as delicious, and one of the most successful of all-time is Dynasty. We were treated to 220 episodes of the trials and tribulations of two feuding families, the Carringtons and the Colbys, both oil-lucrative households located in Denver, Colorado.
After a modest 19th placing in the ratings during its first year, Season 2 saw a huge bump in viewers, landing the show at #5 of all network programmig, right behind the mustache of Magnum P.I. Dynasty regularly competed against fellow primetime soap opera Dallas, and by spring 1985 had become the No. 1 show in the U.S. Let's take a look at the cast of Dynasty and see what they're up to today!
1. John Forsythe (Blake Carrington)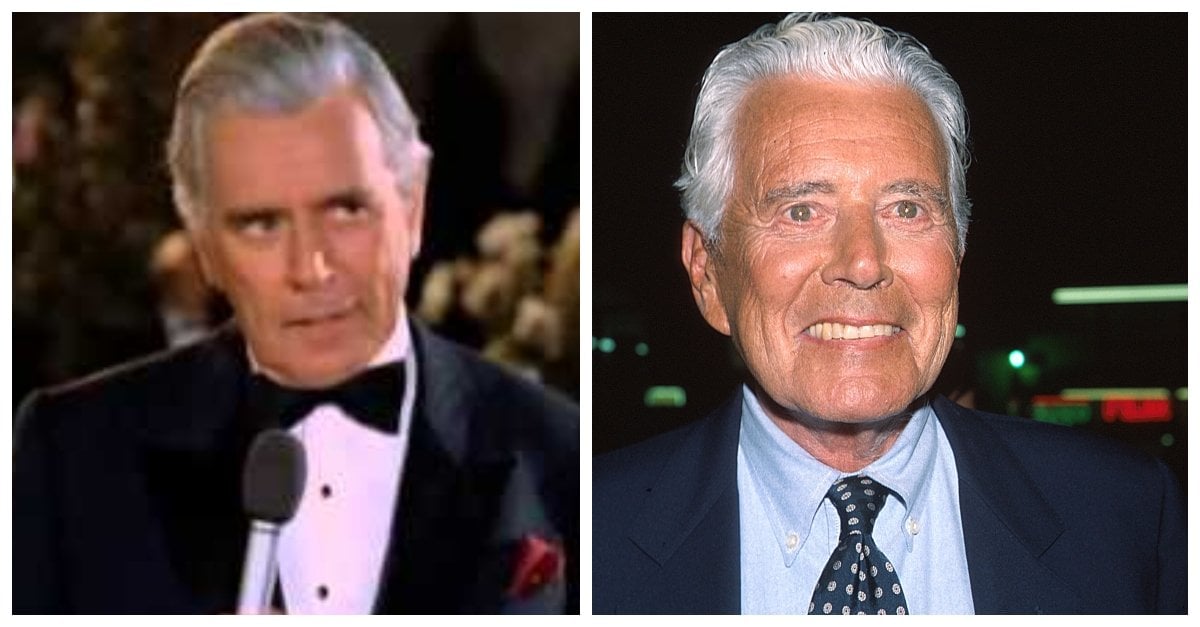 Forsythe's career began in 1943 with an uncredited role in the Errol Flynn-led film, Northern Pursuit. His first big break was in 1955's Alfred Hitchcock-directed feature, The Trouble With Harry, where he co-starred alongside Shirley MacLaine, in what was her film debut, as well as an even younger Beaver Cleaver: Mr. Jerry Mathers. And It was smooth sailing from then on with his starring in a trio of successful sitcoms: Bachelor Father (1957 to 1962),The John Forsythe Show (1965 to 1966) and To Rome with Love (1969 to 1971) — in between guest starring on other sitcoms and dramas, and starring in a number of TV movies.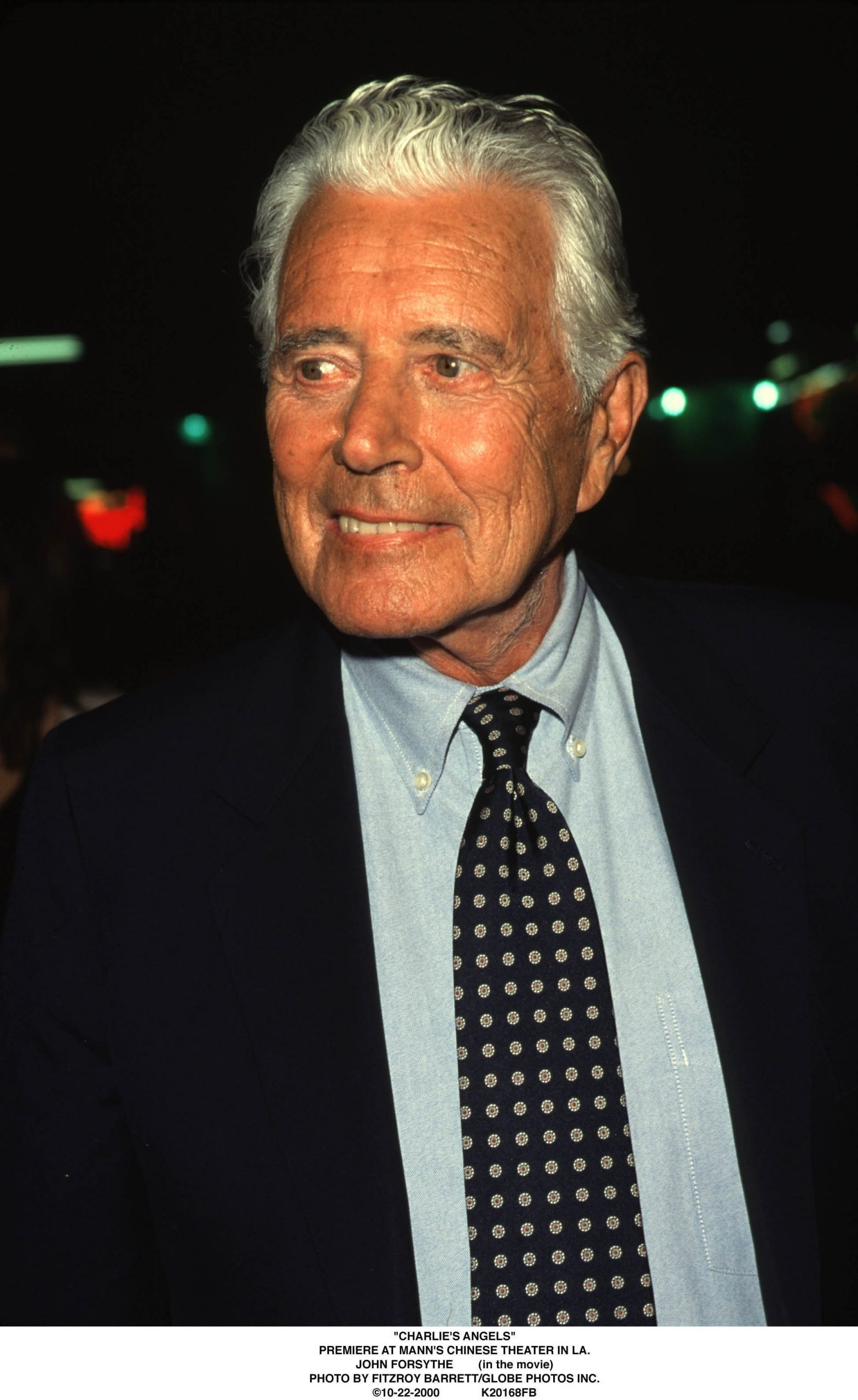 Even if you simply heard John's voice, it would stop you in your tracks, as he gave life to the infamous Charlie with those beautiful angels! That's right! John voiced Charlie Townsend for the TV show as well as the reboots in the early 2000s of Charlie's Angels. His career finished on a full circle, as Charlie was the final role of John's in 2003's Carlie's Angels: Full Throttle. He passed away in 2010 at age 92 from pneumonia, but we'll always remember him, partly because of Blake Carrington!
2. Linda Evans (Krystle Carrington)
On Dynasty, Linda played Blake's new wife, but her career began In 1960 when she was just 18 years old. Although she appeared on five episodes of The Adventures of Ozzie and Harriet, her TV debut was actually on a 1960 episode of Bachelor Father titled "A Crush on Bentley" (John's character on his show). But Linda's first true break was a doubly-big one: she became a series staple in the western The Big Valley, playing Audra Barkley from 1965 to 1969, and getting the chance to act alongside future Six Million Dollar Man star Lee Majors.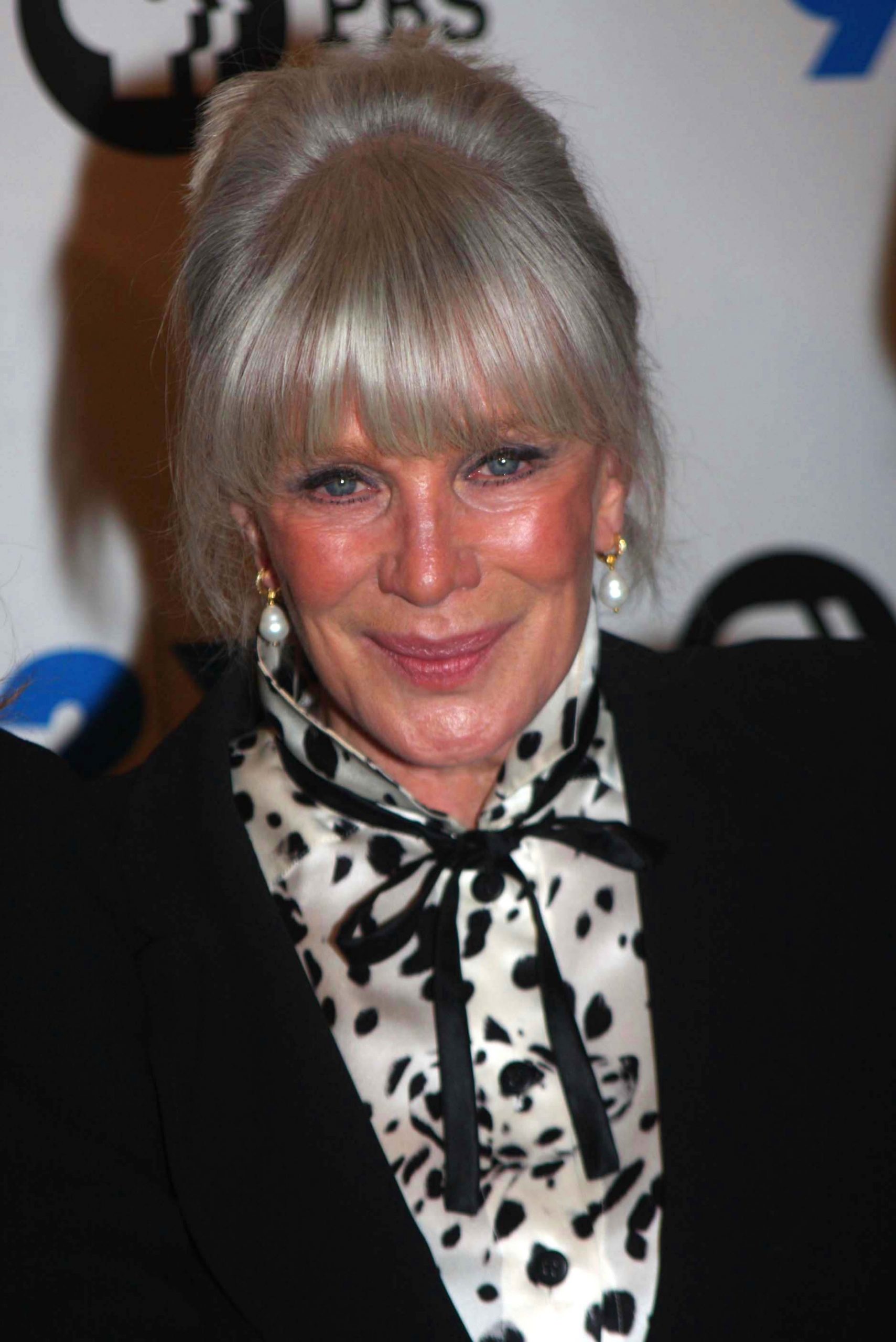 Following Dynasty, the oil reserve had dried up, along with it, her string of successes. She decided to retire in 1997, because as she put it: "After Dynasty, I wanted a reality check. I wanted to get in touch with real life, you know?" Linda moved to Washington state and mixed things up, literally, as she began getting involved in the culinary arts. She even went as far as participating on Gordon Ramsay's competitive TV show, Hell's Kitchen, in 2009.  But in 2020, she was back, baby! In what was her first project since 1997, she was third billed in the 2021 indie film Swan Song. Fans were thrilled to watch Linda again on any screen!
3. Joan Collins (Alexis Colby)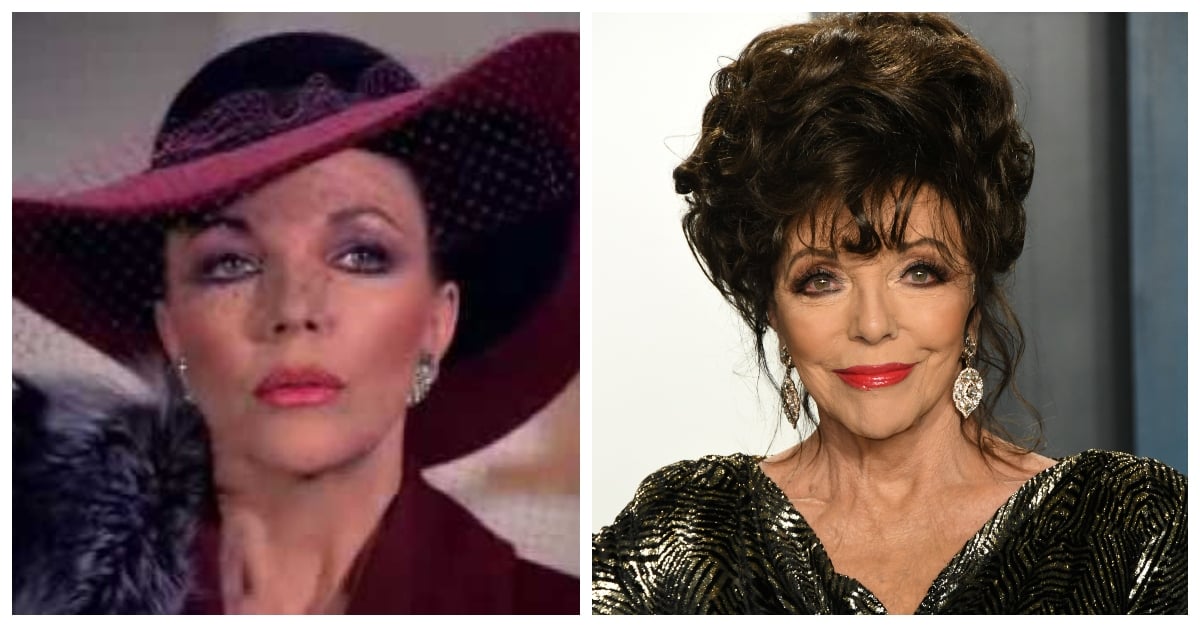 Remember that season 2 ratings spike? Enter: Alexis Colby, otherwise known as Blake's vengeful and scheming ex-wife, added into the soap mix to spice things up. Joan Collins began acting in her birth-country of England in 1951 and in 1954 she was chosen by American director Howard Hawks to star in Land of the Pharaohs. Both the film and Collins were fantastic and led to 20th Century Fox courting the young actress and bringing her to Hollywood. After more success in films like 1958's The Bravados, starring her and Gregory Peck, she began venturing into television and worked both mediums until Dynasty's dynasty began.
As far as science fiction fans are concerned, her most unforgettable role was that of 1930s social worker Edith Keeler, and the woman who captured the heart of Captain Kirk (William Shatner), but who he had to let die in a street accident to preserve history. This was in the "City on the Edge of Forever" episode of Star Trek, which is generally considered the best episode of Trek ever produced.
After Dynasty, she continued working throughout the '90s and 2000s with recurring roles in Guiding Light, The Royals and even American Horror Story: Apocalypse in 2018.  She has a movie in pre-production, titled Unforgettable, where she gets to act alongside Tippi Hedren. Additionally, a series she is one of he stars of — Glow & Darkness — is in post-production. Did we mention she's almost 89 years old? Incredible!
4. Gordon Thomson (Adam Carrington)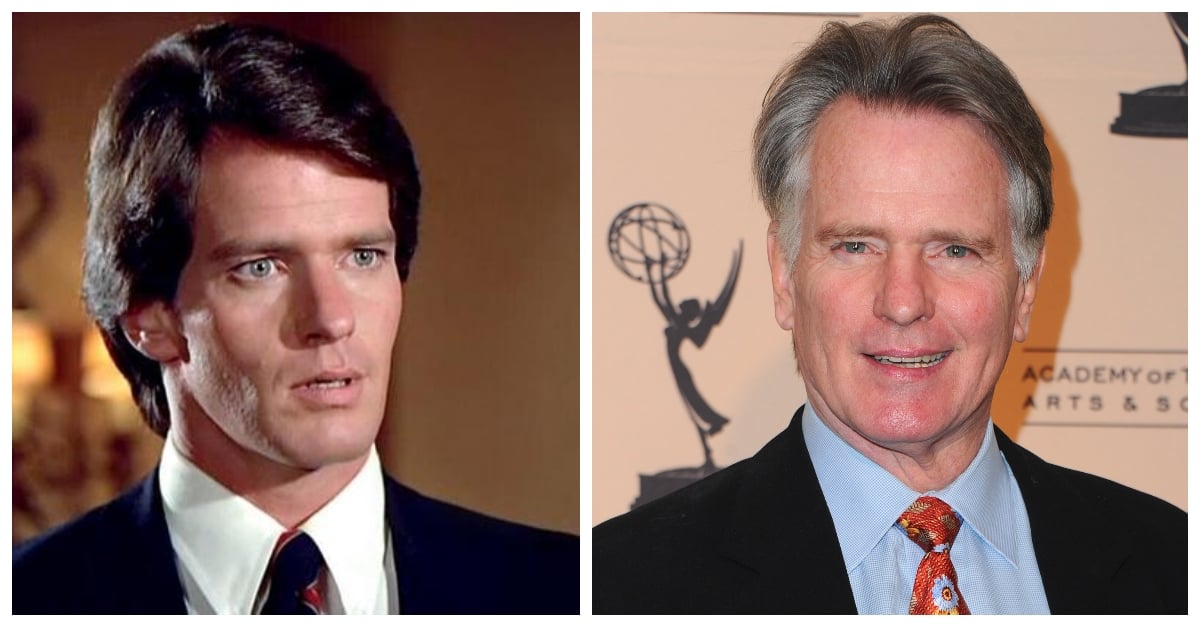 Gordon Thomson's expansive career began in 1969 when he was 24 with a role in the film Explosion.  You may also remember a young Gordon from 1971's Tales from Muppetland: The Frog Prince, a TV movie in which he played Sir Robin the Brave alongside Kermit the Frog and company! Being Canadian, he worked with the Canadian elite, once in a stage production of Godspell opposite Gilda Radner, Martin Short, and Eugene Levy. His first, true recurring role came in 1981 with the soap-opera Ryan's Hope. The education paid off as he landed Dynasty the following year.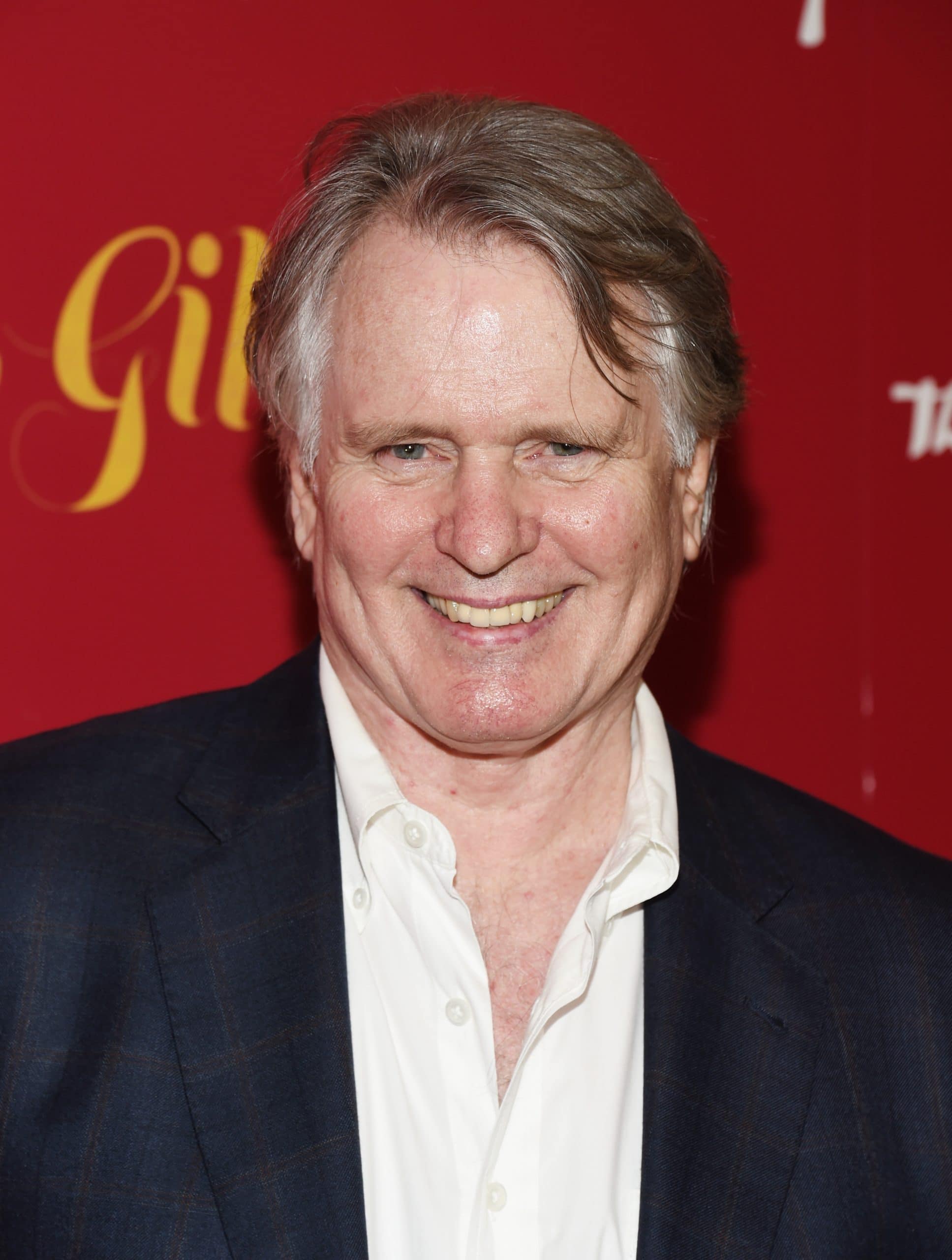 Gordon really is a soap-opera Titan. One year after Dynasty's conclusion, he landed Santa Barbara, where he would act in 344 episodes. Following that soap, he hit gold again with 226 episodes of Sunset Beach in 1998, and it seems daytime television can't get enough of him. He's been on The Young and The Restless, as well as Days of Our Lives in 2009. At 76 years old, he's still active in the business (in 2019 he was in the film The Experience) and notably, Gordon came out as gay in 2017. 
5. John James (Jeff Colby)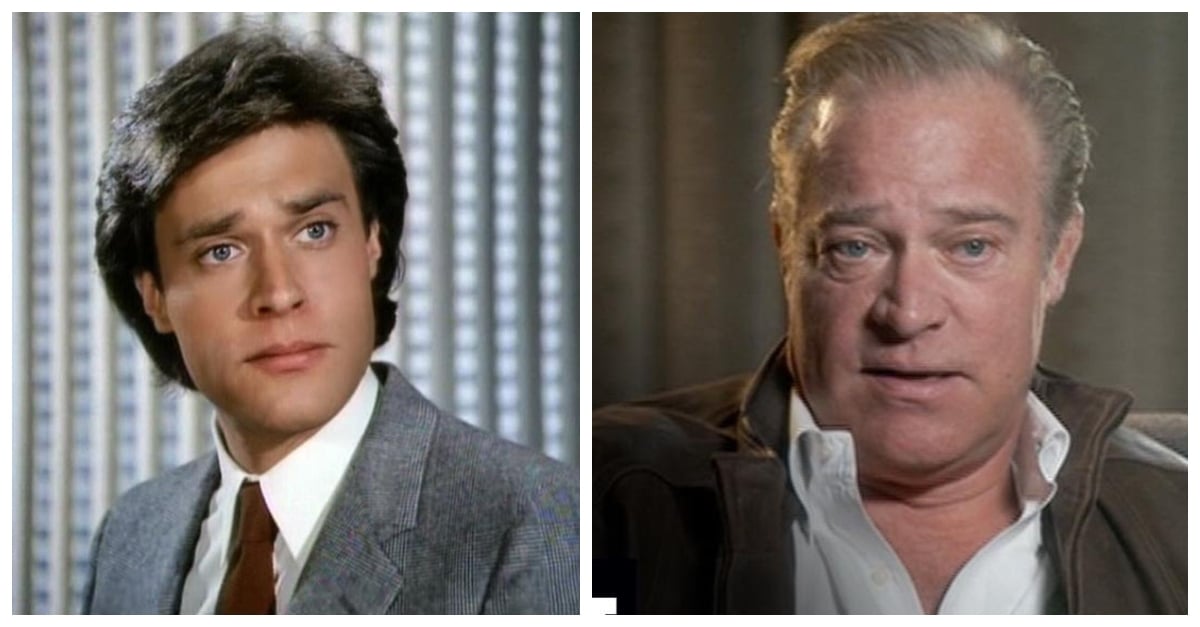 John James began playing hunky Jeff Colby on Dynasty in 1981 and really was in his element in a night-time soap. His first acting job was on one of the longest-running soap operas of all-time, Search for Tomorrow.  He made small guest-spots on hit shows like Fantasy Island and The Love Boat before getting his first big break as Jeff Colby! John would extend this Dynasty role in the spin-off, appropriately named The Colbys, from 1985 to 1987, which actually aired while the original Dynasty was still on the air.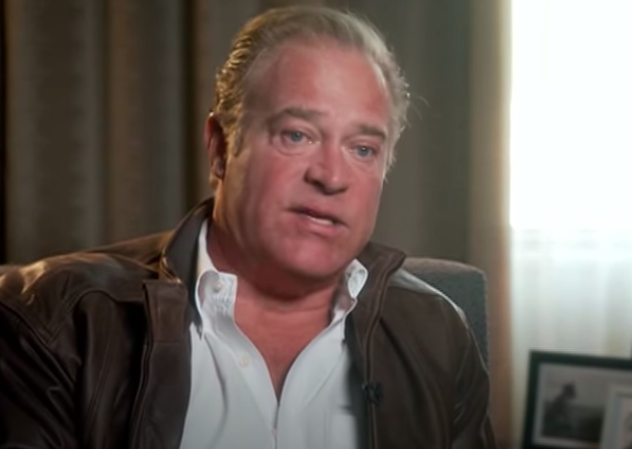 After Dynasty, the '90s were very slow, besides a role in a 1991 Perry Mason TV movie, but nothing really substantial. Then things halted entirely until he went back to his bread and butter, the soaps. In 2003 John began a recurring role on As The World Turns that continued sporadically for five years, and in 2006 he was cast as Jeff Martin on All My Children, where he appeared on 34 episodes. He may be gearing up for a return, because he recently appeared in a sci-fi film called Axcellerator, which was released in 2020 to decent reviews; and has My Son Hunter in post-production. He is 65 years old and lives on a 230-acre farm in Cambridge, NY where he works with a local theatre group!
6. Michael Nader (Dex Dexter)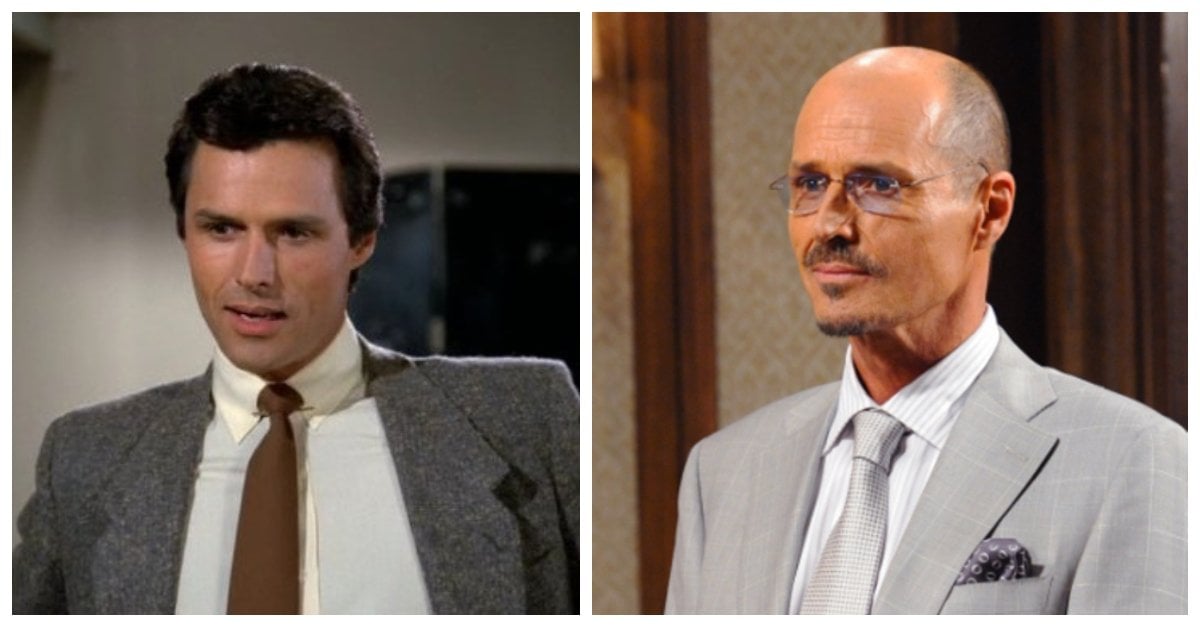 Nader joined the show in 1983, but he was out in the sun making pictures two decades before that, as he was in several of the Beach Party films. Although the '60s were blazing hot, things cooled off until the '80s brought Dynasty his way. After appearing in The Flash in 1991, he was cast on the daytime drama All My Children for which he would enjoy 10 years of work before an arrest changed everything.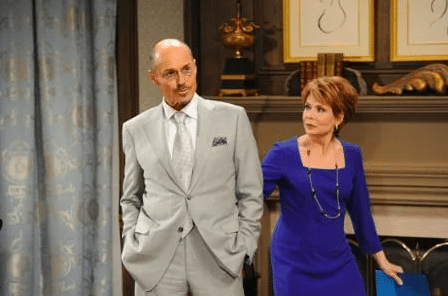 It seems that, in 2001, Michael was involved in a large-scale drug bust in New York City's East Village, resulting in a felony drug charge after he was caught selling cocaine to an undercover detective. ABC fired the actor and Nadar unsuccessfully sued them multiple times until, finally, the network gave him one more chance to conclude his All My Children role, meaning that he appeared in 42 more episodes in 2013. Nader was out of Hollywood since that reunion. On August 23, 2021 he died at the age of 76 only 10 days after being diagnosed with an untreatable cancer.
7. Jack Coleman (Steven Carrington)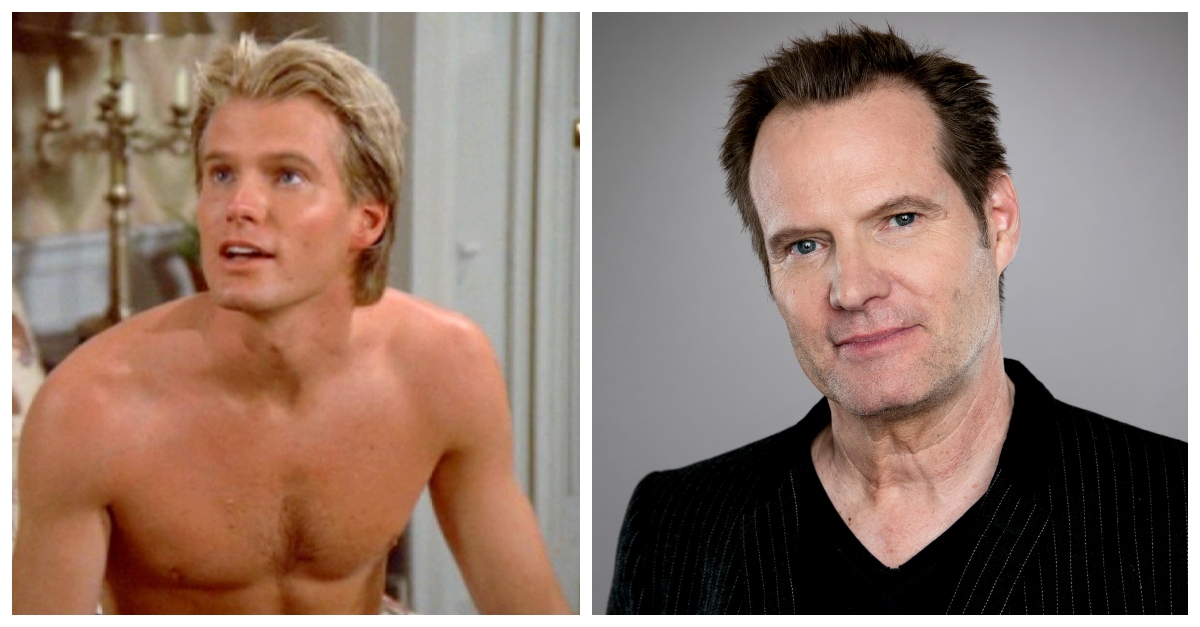 Coleman took over the role of Steven Carrington after two seasons, Dynasty showrunners plucking him from another Soap as he was on Days of Our Lives the previous year. Jack has worked constantly since, his biggest roles following life as a Carrington being in 2006 in the NBC hit show Heroes as Noah Bennett.
He was also very funny joining the cast of The Office as Angela's pretty-obviously gay husband, and he portrayed United States Senator William Bracken on Castle from 2012 to 2015. He's nearly 64 years old.
8. Heather Locklear (Sammy Jo Carrington)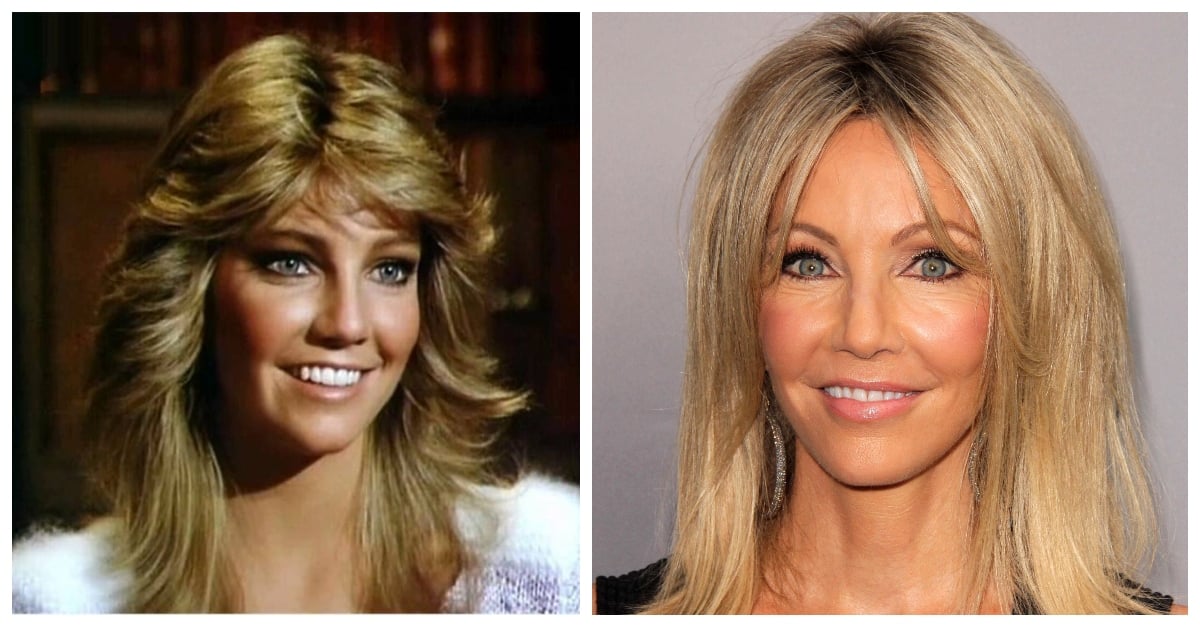 Not many people get one recurring role on a hit tv show, so two is pretty incredible. Two filming at the same time is even more special and that's what Heather Locklear was able to do. Locklear hit the scene in 1980, and a year later was a regular in the William Shatner-led TJ Hooker, as well as our Sammy Jo in Dynasty. These along with roles on The Love Boat and Fantasy Island made Heather one of the most popular TV actresses of the 1980s. 
She followed up her role as Krystle's vixen of a niece by playing the rebel Amanda on Melrose Place. After that was Spin City with Michael J Fox, and it appeared she could do no wrong. Sadly, shaky personal relationships and substance abuse began to affect her career in 2009. These troubles would follow her all the way to 2018, when she was arrested again for two misdemeanor counts of battery. Following that release, she was hospitalized in a suspected case of an overdose. Locklear has since become sober and recently got engaged to her high school boyfriend. In 2021 she starred in the TV movie Don't Sweat the Small Stuff: The Kristine Carlson Story, which is hopefully a positive indication for the future. She is 60 years old.
9. Pamela Sue Martin (Fallon Carrington Colby)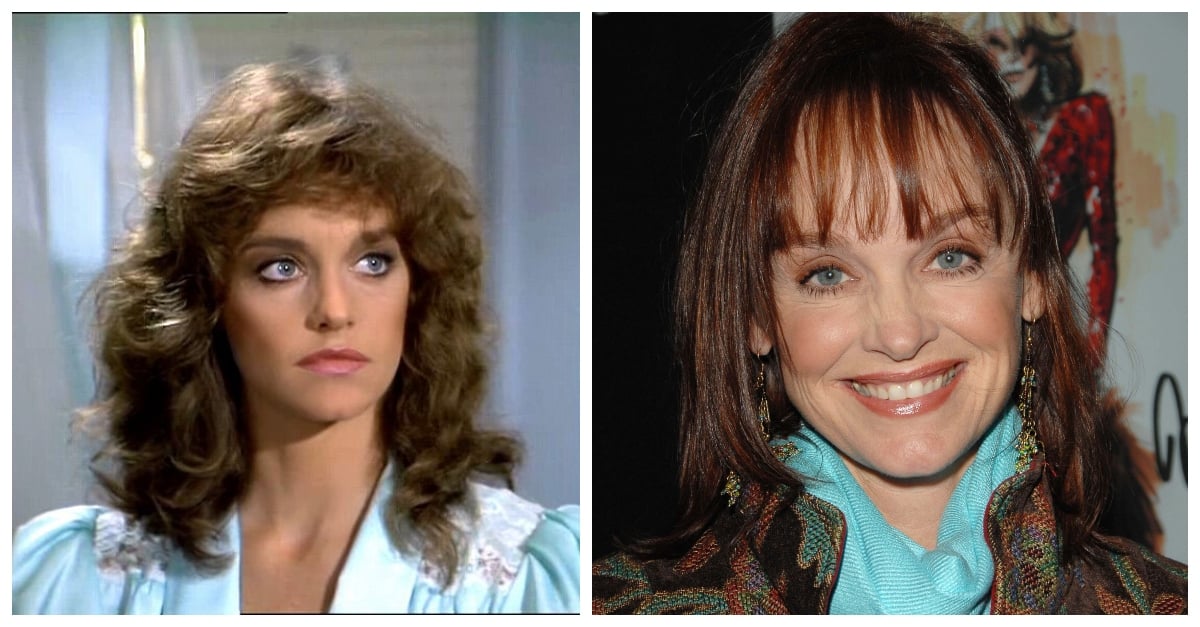 Pamela Sue Martin started her career soaking from success, being part of the 1972 hit film, The Poseidon Adventure. Many remember her from The Hardy Boys/Nancy Drew Mysteries, as she played Nancy Drew alongside two of the biggest stars of the time, Shaun Cassidy and Parker Stevenson.
Pamela was part of Dynasty until 1984 when she left the show on her own accord. After parting ways with the Colbys, she made appearances on several series like Strong Medicine, That '70s Show, and even hosted Saturday Night Live in 1985. We last saw Pamela in a respectful cameo of sorts in the 2019 CW pilot for the new version of Nancy Drew. At 68 years old, it's likely we haven't seen the last of her.