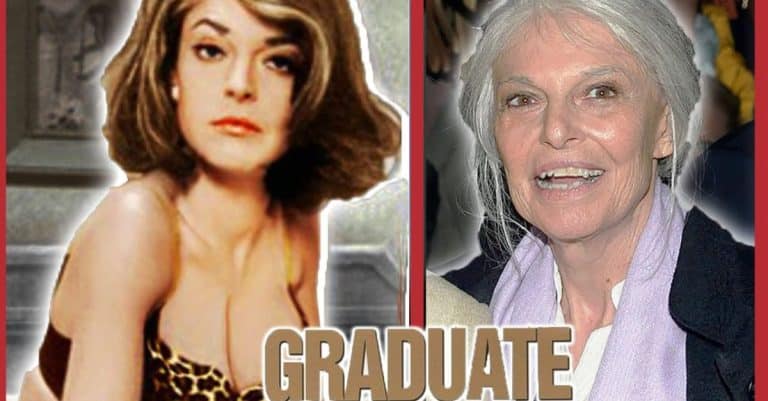 UPDATED 6/7/2023
The Graduate is a perfect time capsule of suburban life in the '60s, and the pressures that affluent parents can subject to their aimlessly adrift children. Leading the cast of The Graduate, director Mike Nichols perfectly guides this masterful film, which follows the life of Benjamin Braddock as he co-pilots with his hormones and life decisions, as he is seduced by an older married woman, and eventually falls head over heels in love with her daughter, Elaine, It's no wonder the film became the highest-grossing film of 1967.
By the third year of its release, "The Graduate" was the third highest-grossing movie of all time to that date. But did you ever catch a certain Jaws star in one of his earliest roles? And do you know if it was Butch Cassidy or the Sundance Kid who nearly nabbed Hoffman's role, if only he could have persuaded Nichols that he ever had trouble with the ladies? Today, we're going back to the '60s to see what Benjamin and the rest of the gang have been up to since college ended!
Dustin Hoffman (Benjamin Braddock)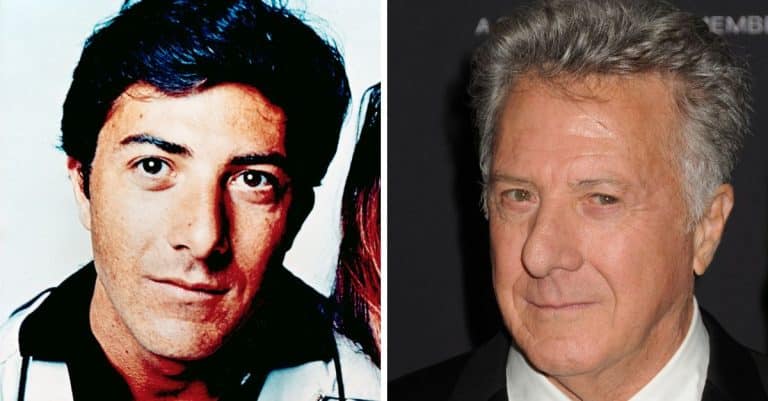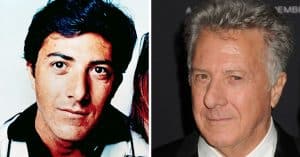 Benjamin Braddock is a recent college graduate with no aim or goals for the future, just wandering through life until emotions start guiding his path. First comes lust, then comes love. When Dustin Hoffman showed up at producer Joseph Levine's office for a casting interview, Levine mistook him for a window cleaner. So Hoffman, in character, cleaned a window.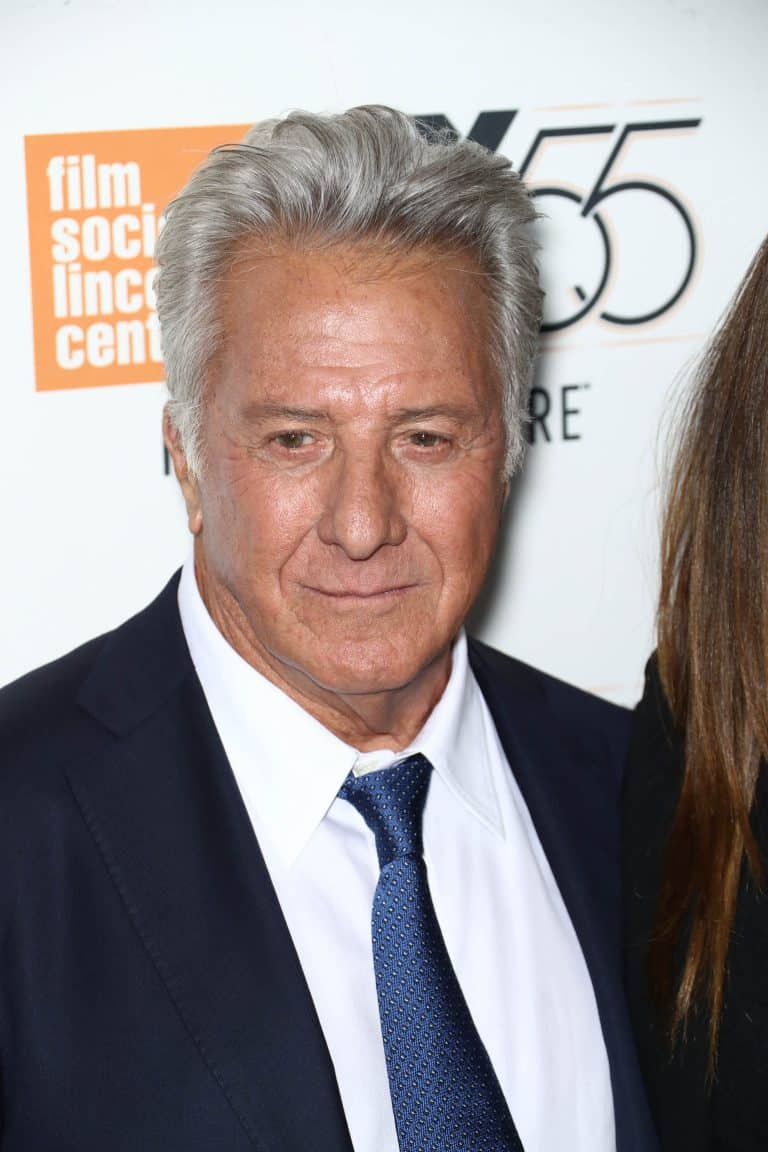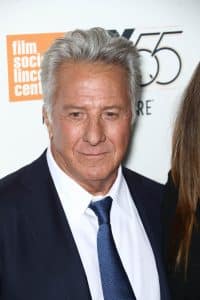 That's the kind of actor he was, as he studied at the Actors Studio and latched onto method acting. He worked mostly on the stage before landing his breakthrough role as Benjamin Braddock. This gave him two things, one good, one bad: Academy Award nomination, good. Intense fame, bad. Mike Nichols looked at young Hoffman's explosion onto everyone's radars similar to his character in the film: unwilling and unfit.
Despite the generally positive feedback, many critics thought that Hoffman didn't have much of an acting range and couldn't portray a wide variety of characters. So two years later when he was offered the incredible "Ratso" from Midnight Cowboy, he used it as a chance to prove his critics wrong – and Dustin did just that, receiving his second Oscar nomination.
In 1976, he starred alongside Robert Redford in All the President's Men, which is about the Watergate scandal.  But it would be 1979's Kramer vs. Kramer that helped the actor win his first Oscar. 1988's Rain Man with Tom Cruise proved to be a triumph for Hoffman as well, earning him his second Oscar win.
Today at 85, he's not slowing down just yet. In 2022 he starred in Sam & Kate, which was a lot of fun to watch as he plays Bill, Sam's father. On top of that, Sam is played by Dustin's real son, Jake Hoffman. In 2024 he'll be starring in Francis Ford Coppola's Megalopolis.
Anne Bancroft (Mrs. Robinson)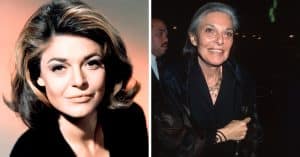 There's no forgetting Mrs. Robinson, aka The Leg, belonging to the older, married woman who seduces the young Benjamin – and warns him to stay away from her daughter Elaine, which proves to become a larger problem later on.
Anne Bancroft began working in 1951, booking her first major role in the Marilyn Monroe-led film Don't Bother to Knock in 1952.  Over the next five years, she'd book 14 films such as 1954's Gorilla at Large and 1955's New York Confidential. Perhaps her most known role is in The Graduate, which delivered her third Oscar nomination. She'd go on to receive more nominations for Best Actress for 1977's The Turning Point and then in 1985's Agnes of God. But her lone Oscar win was her first nomination, back in 1963 for her incredible performance in The Miracle Worker.
Her last appearance was as herself in a 2004 episode of Curb Your Enthusiasm. She had been working on a project called Delgo, which was released posthumously in 2008, as Bancroft sadly died in June 2005 at the age of 73. The cause of death was reported as uterine cancer. This news shocked many of her close friends as she did not disclose any of these details to them.
Delgo was dedicated to Bancroft in her memory.
Katharine Ross (Elaine Robinson)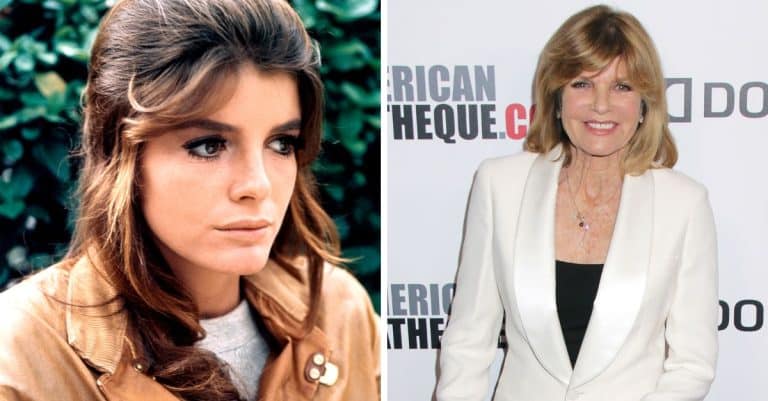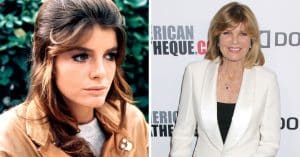 Elaine is the daughter of Mrs. Robinson, who Benjamin later falls for.
Her actress, Ross, began booking roles on TV shows such as Gunsmoke and The Alfred Hitchcock Hour through the '60s. She made her first film in 1965's Shenandoah, playing the daughter-in-law of James Stewart.
She was also in the 1968 movie Hellfighters, playing the legendary John Wayne's daughter. We also saw her portray the role of Etta Place in Butch Cassidy and the Sundance Kid in 1969. Here's a bit of trivia: it was Robert Redford, who had previously been directed by Mike Nichols in his first Broadway play, Barefoot in the Park, who desperately wanted to be Braddock in The Graduate. But Mike told him, "Bob, look in the mirror. Can you honestly imagine a guy like you having difficulty seducing a woman?" He's just too good-looking!
One of her best-known roles might be in 1975's The Stepford Wives. The '80s brought more great roles, even acting with her future husband Sam Elliott with 1982's movie of Travis McGee and 1986's Houston, The Legend of Texas. But she entered a semi-retirement phase in the 1990s…
Now 83, we last saw her in the 2019 film Attachments. She prefers to live a quiet life with Elliott on their ranchito in Malibu.
William Daniels (Mr. Braddock)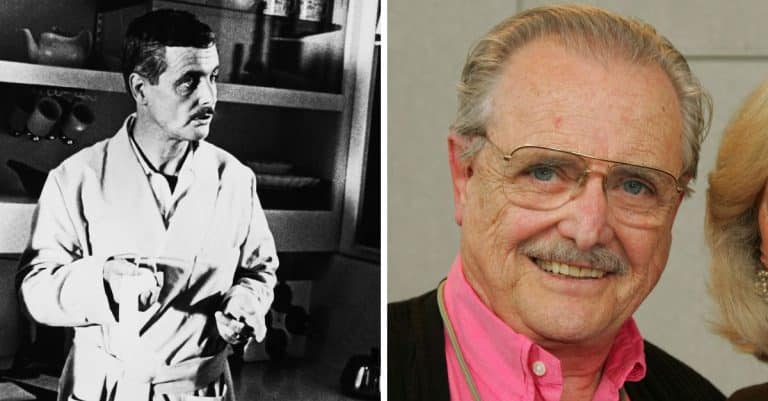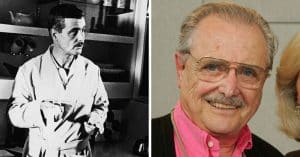 Mr. Braddock is Benjamin's dad, a rich attorney. He's not a bad dude; in fact, William Daniels has some really great scenes, especially when he's forcing Benjamin to don scuba attire in the family's swimming pool.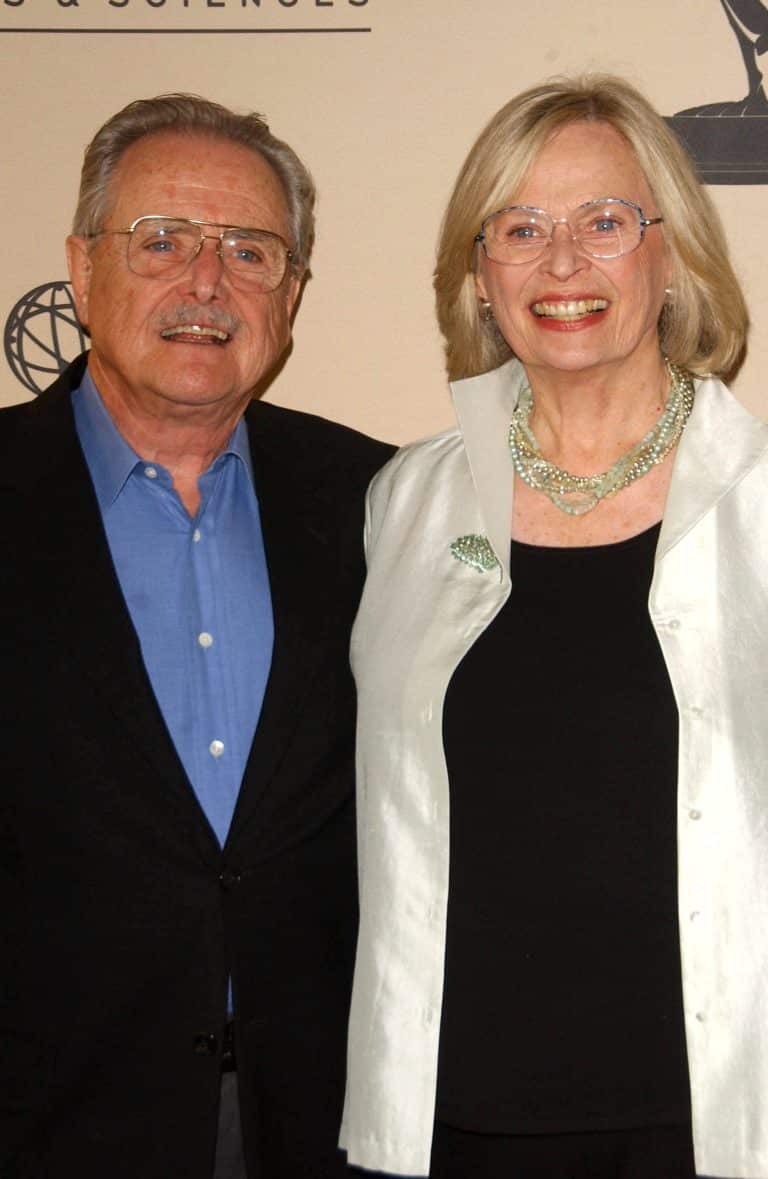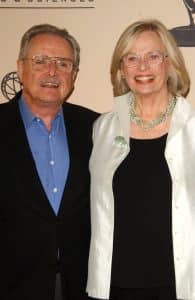 Before joining the cast of The Graduate, William's first motion picture film was as a school principal in the 1963 film Ladybug Ladybug. He also starred as John Adams in the Broadway musical 1776 and then appeared in the film version in 1972. But somehow his voice is maybe more famous than his face, as he provided the voice of KITT in the Knight Rider series and all its other appearances. At that same time, his face and his voice were saving lives on the program St. Elsewhere. He was nominated for five Emmys for the role, and he took home two trophies. Younger viewers certainly remember Daniels as another principal, this time George Feeny in Boy Meets World.
Today, he's 96 years old, and impressively, in the project Superintelligence from 2020, and he provides the voice, once again, for KITT.
Murray Hamilton (Mr. Robinson)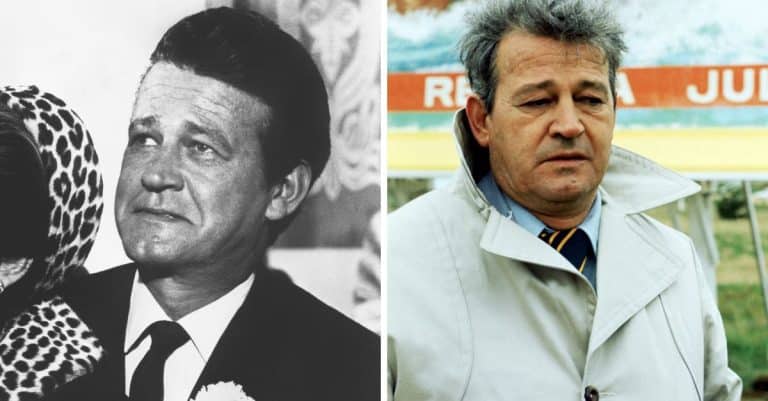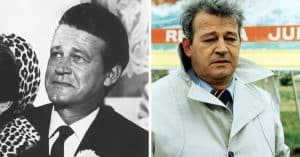 Mr. Robinson is the husband of Mrs. Robinson, just an innocent bystander caught up in the whole scandal. Poor guy.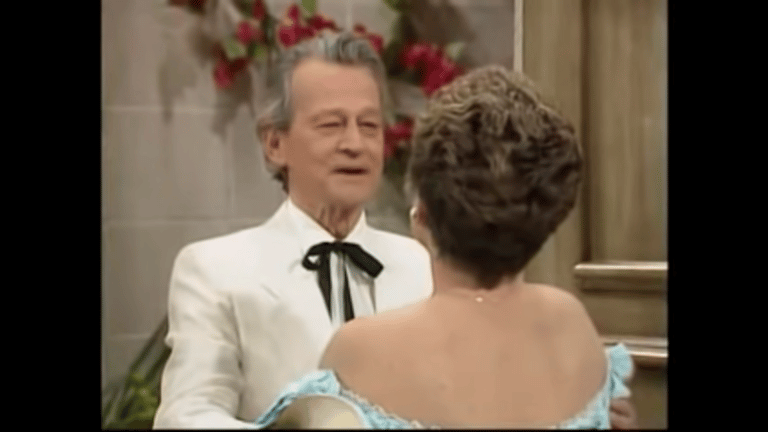 Murray Hamilton stepped onto the scene in the '40s, and his best-known film roles include 1959's Anatomy of a Murder, 1975's hit thriller Jaws, but no, this actually was not the Jaws actor teased earlier. That's coming. Murray also had TV success, from Love and Marriage back in 1959, to playing Capt. Rutherford T Grant in B.J. and the Bear, in 1981, but the '80s were slower for him, as his health took a sharp decline.
Murray sadly died in 1986, at the age of 63 from lung cancer. His final credit was a season one guest spot on The Golden Girls, which serves as one of his final credits.
Elizabeth Wilson (Mrs. Braddock)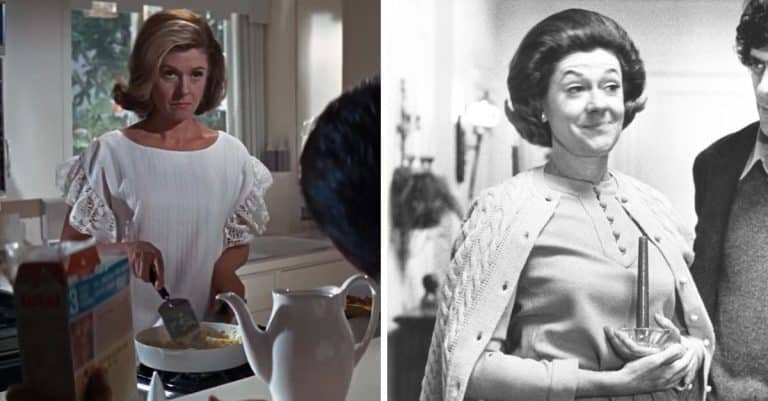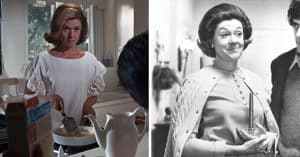 Mrs. Braddock is Benjamin's mom. She's definitely your typical mom, concerned with her son laying around, the usual.
Elizabeth Wilson first began acting in the '40s and she made her screen debut reprising her original stage role in the 1955 film adaptation of Picnic. She was an incredible character actress, appearing in over 30 films and many Broadway plays during her time, which included 1963's Alfred Hitchcock-led The Birds, 1971's Little Murders, and 1994's Quiz Show. She appeared in a number of TV shows too, including Dark Shadows and All in the Family.
Her last role was actually in 2012, portraying the role of Mrs. Roosevelt in Hyde Park on Hudson. She died in 2015 at the age of 94 at her home.
Norman Fell (Mr. McCleery)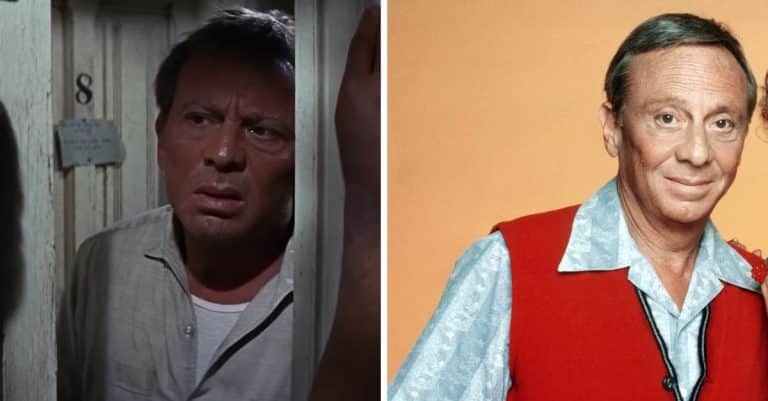 Mr. McCleery is the boarding house operator, which is so fantastic for all you Three's Company fans, as McCleery is a pre-curser to the irritable and oblivious Mr. Roper. Norman Fell continued the role in a spinoff called The Ropers for a short while. You see, the contract for The Ropers included an option to return to Three's Company if the spinoff failed to make one season. Well, The Ropers aired for one-half a season and Fell was permanently replaced by the masterful Don Knotts.
Luckily Fell already enjoyed ample success, with one particularly beloved project being Steve McQueen's Bullitt, though Three's Company was certainly his largest roles in later years. But he was still acting up until his death, at the age of 74 in 1998.
Norman leads us right to that Jaws trivia. Recall when Elaine tracks down Ben in his gloomy room and she screams, and the guy behind Norman Fell who says,  "Shall I get the cops? I'll get the cops." That, right in The Graduate cast, is a young Richard Dreyfuss in one of his earliest film roles. For reference, American Grafitti didn't happen for another six years after this one.
So let's toast to a wonderful film, with possibly the greatest soundtrack of all time. What's the best scene from this classic? Is this the best film from the 1960s, or the best soundtrack of the decade? Let us know in the comments, we read them all. Also, tell us who your favorite member of The Graduate cast was.