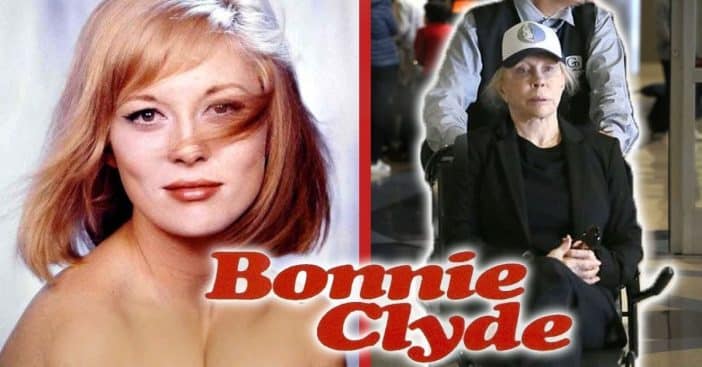 UPDATED: 5/30/2023
There are some films that withstand the test of time. Bonnie and Clyde is one of those films. Possibly the greatest outlaw flick of all time, and coming in an era — 1967 to be exact — when Hollywood was comfortable creating lighter fare that didn't push boundaries, along came Bonnie and Clyde to show audiences just what pain and real agony looked like, all the while striving for a simple goal: a better life.
The 1967 film is based on the real-life duo of Bonnie and Clyde, who decide to engage in a life of crime together after a bored waitress meets a rough ex-con. It was magic all right: Clyde was trying to steal Bonnie's car and it was love at first sight. That Bonnie, she sure knows how to pick em. As for the cast of this film, let's head back to the Great Depression to check back in on Bonnie, Clyde, and the Barrow gang to see what they're up to today.
Warren Beatty (Clyde Barrow)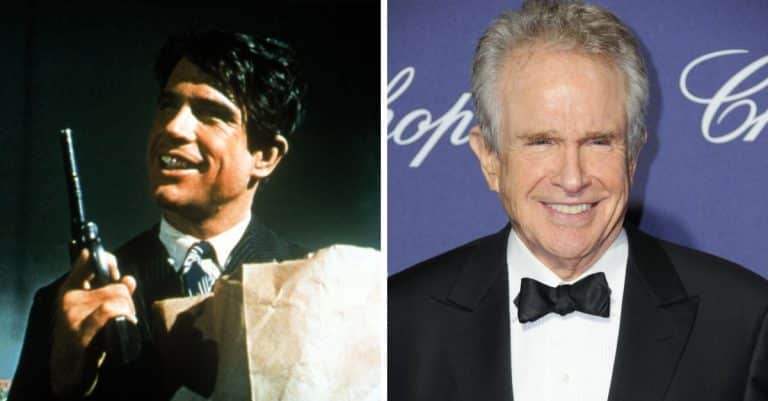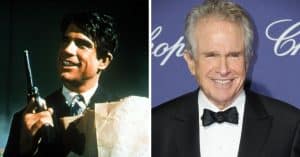 Clyde Barrow is the ex-con who looks mighty good fighting through action scenes, but actor Warren Beatty earned his Oscar nomination with scenes charged with more personal troubles. He truly gives a phenomenal performance and did so under the pressures of producing the film. It's safe to say this responsibility was well-placed.
Warren Beatty began acting in Hollywood in 1957 and gained some traction playing Milton on a few season one episodes of The Many Loves of Dobie Gillis. His film debut was in 1961's Splendor in the Grass alongside Natalie Wood, and although the two didn't hit off too hot during filming — as Warren was reportedly a bit difficult to work with — they did date for a time after her first marriage with Wagner. Leave it to Hollywood playboy Warren Beatty to then date Lana Wood, Natalie's sister, for a time as well. Both flings were not too serious, and Beatty did not attend Natalie's funeral.
The guy tried his hand at several aspects of movie making, and by 1979's Heaven Can Wait, he was nominated for Best Actor, Best Picture for producing, Best Director, and even accolades for adapted screenplay, which he shared with Elaine May.
Surprisingly, however, his lone win was for 1981's Reds, a biographical drama for which he again did many of the chief roles, and took home the Oscar for directing, even beating Steven Speilberg for Raiders of the Lost Ark. This kind of success continued into the '90s with 1991's Bugsy and 1998's political satire Bulworth. But after the poor box office showing of Beatty's Town & Country in 2001, he did not appear in or direct another film for 15 years.
Today Beatty is 86 years old and still kickin' it. His sister is The Apartment's Shirley MacLaine. He married another stellar actress named Annette Bening in 1992 — and they have four children together. The Beatty family has forever impacted American cinema and hopefully will continue to do so for a long time.
Gene Hackman (Buck Barrow)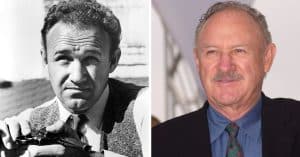 Buck Barrow is a member of the Barrow gang, and an older brother of Clyde. The prolific Gene Hackman certainly made an impact in his first big film role, earning a Supporting Actor nomination, as well as so much clout he nearly accepted the role of Mike Brady on The Brady Bunch.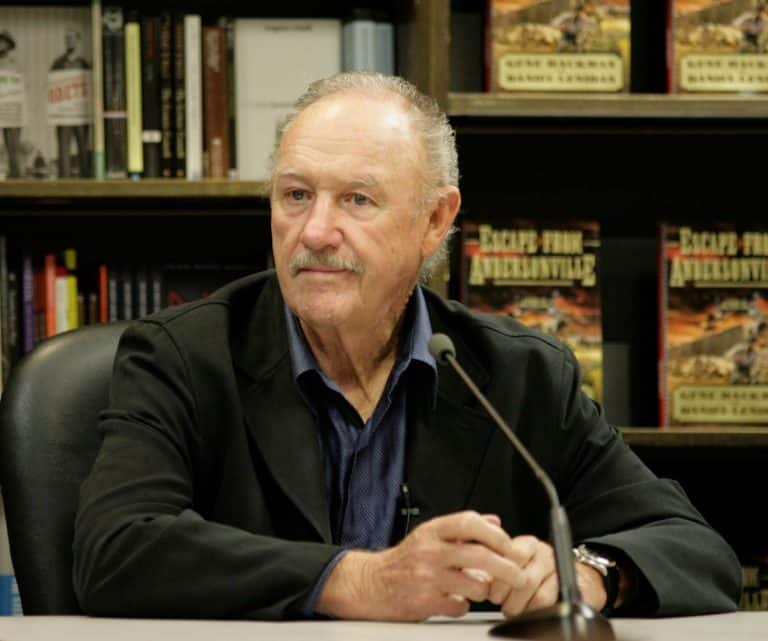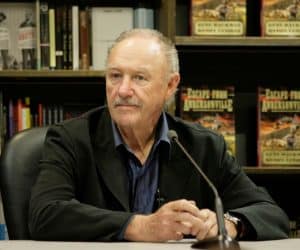 But Hackman's career actually started out slowly — as a member of the Pasadena Playhouse where he and lifelong friend Dustin Hoffman were voted 1956's Least Likely to Succeed! What a disastrous vote, one which he proved very wrong with his disaster movie, The Poseidon Adventure, as well as winning his first Oscar for The French Connection in 1971.
Of course, there's no forgetting his role as the comedic foil to Superman, Lex Luthor, in 1978's Superman: The Movie; or his second Oscar-winning performance in 1992 for Unforgiven. He actually retired from acting in 2004 to focus on his second love, writing historical fiction novels. He's telling stories in a whole new way!
Estelle Parsons (Blanche)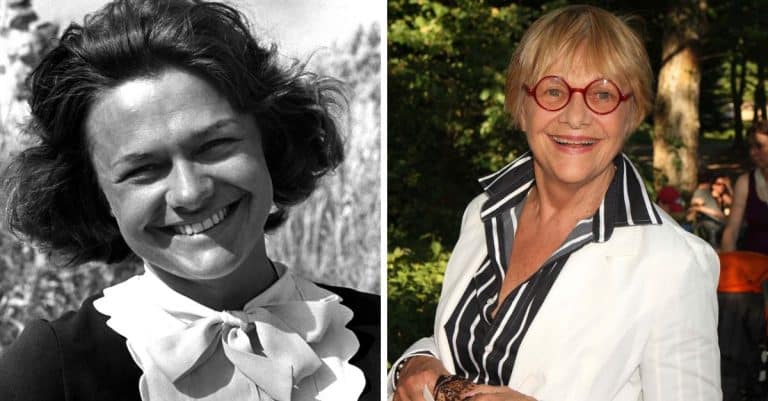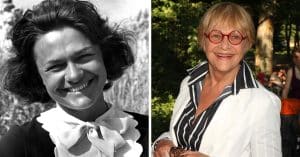 Blanche is Buck's wife, marrying him after his release from prison. While she never used a gun, she was involved in the incidents that pit the Barrow gang against the police. Just as Blanche made a powerful impression, Estelle Parsons smashed this role to smithereens and took home the only Oscar win for acting, allowing the film to win two, along with cinematography.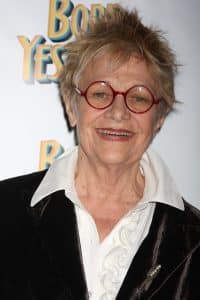 Parsons began acting in 1963 but was on TV before that, working as a writer, producer, and commentator for The Today Show. With a background in law, she was hired by Today back in 1952, becoming the first TV network political news reporter. But her time in the cast of Bonnie and Clyde was her claim to acting glory, even playing a Blanche for two episodes of All in the Family in season nine. Then, beginning in the '80s, she starred as manipulative mother Beverly Harris on Roseanne, a role she reprised on the spinoff series, The Conners.
Today Parsons is 95 years old, and has taught acting at universities like Yale and Columbia. Her latest big role will never be forgotten, as in 2003, Beverly was honored with a TV Land Award for Favorite Classic TV In-Law.
Denver Pyle (Frank)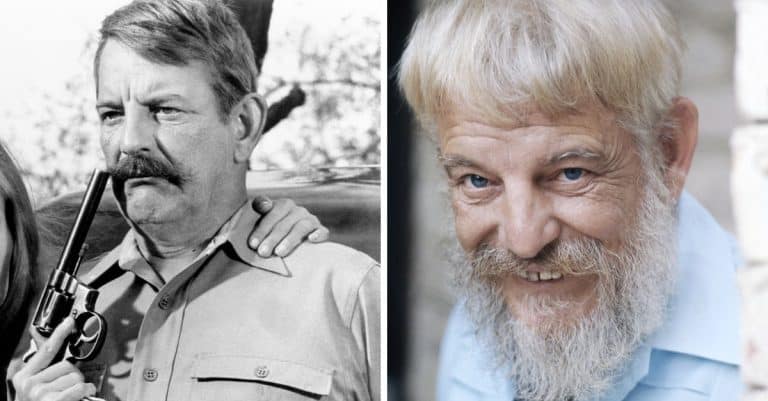 Frank is the Texas Ranger who led the 1934 posse that tracked down and killed the real Bonnie and Clyde… spoiler alert. The Bonnie and Clyde film cast almost looked different. Originally Morgan Woodward was slated to play Frank, but when filming of Cool Hand Luke fell behind, Denver Pyle landed the opportunity.
Pyle's career took off with 14 appearances on the show The Range Rider starting in 1951, but the guy has had one extensive career, with his first recurring character being Briscoe Darling on the incredible Andy Griffith Show.
His Buck Webb was a huge part of The Doris Day Show in 1968. In 1988, Pyle created Uncle Jesse's Fishing Tournament in Paris, Texas, raising thousands of dollars for children's charities, and it's still going strong today.
His Uncle Jesse Duke on The Dukes of Hazzard was one of his last roles as he died at 77 years old on Christmas Day in 1997.
Evans Evans and Gene Wilder (Velma Davis and Eugene Gizzard)

Velma Davis and Eugene Grizzard are an unlucky couple squeezed into a car between a bunch of Barrows until Bonnie gives the word to get them out of there. They both portray the fear and helplessness that one would have in such nefarious company. This was actually Gene WIlder's film debut, and we all know the sweet treats he got into after, becoming one of the best actors of the era. Sadly, Gene passed away in 2016 at the age of 83.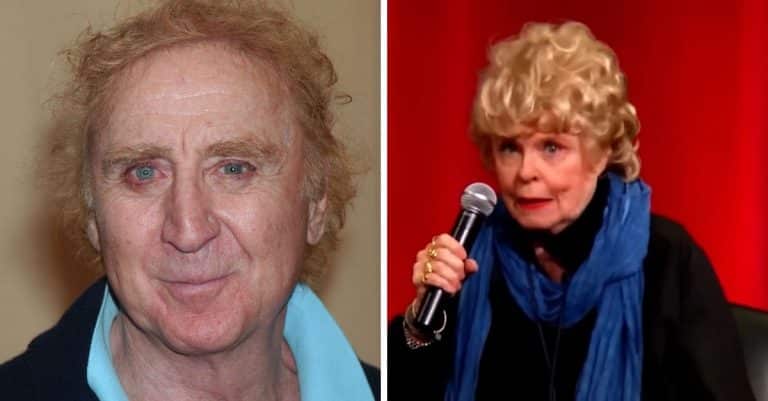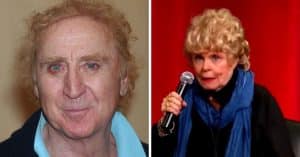 His screen partner, Evans Evans, began acting in 1957 and appeared in over 25 feature films and television shows, including The Twilight Zone and The Alfred Hitchcock Hour, but she didn't act too frequently, We last saw her in an episode of Are You Afraid of the Dark? in 1994.
She married Seven Days in May director John Frankenheimer in 1963; they remained married until his death in 2002. Today she's 85 years old and lives a quiet, private life.
Michael J. Pollard (C.W. Moss)

C.W. Moss is the dim-witted gas station attendant who drove getaway cars and shed tears after each victim the gang took.
Pollard was well known for his short stature, which made him perfect for youthful roles well into his twenties. He also had a quick two-episode stint on Dobie Gillis. Overall, he had a great career, with some highlights including 1987's Roxanne alongside Steve Martin, as well as playing Owen in 1989's Tango and Cash.
His career slowed in the 2000s, with one of his final prominent roles being Stucky in House of 1000 Corpses.
He was married to Alice actress Beth Howland in the '60s and they have one daughter together. Sadly, Pollard died in November 2019 at age 80 from cardiac arrest. It's safe to assume many cried at his passing as well.
Faye Dunaway (Bonnie Parker)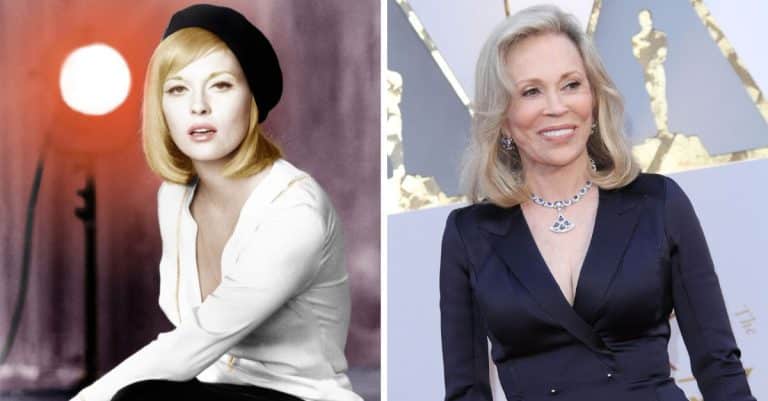 Bonnie Parker joins Clyde on the run from the law, and Faye is so beautiful and expressive in this sensual role, it's no wonder she became a film and fashion icon because of it.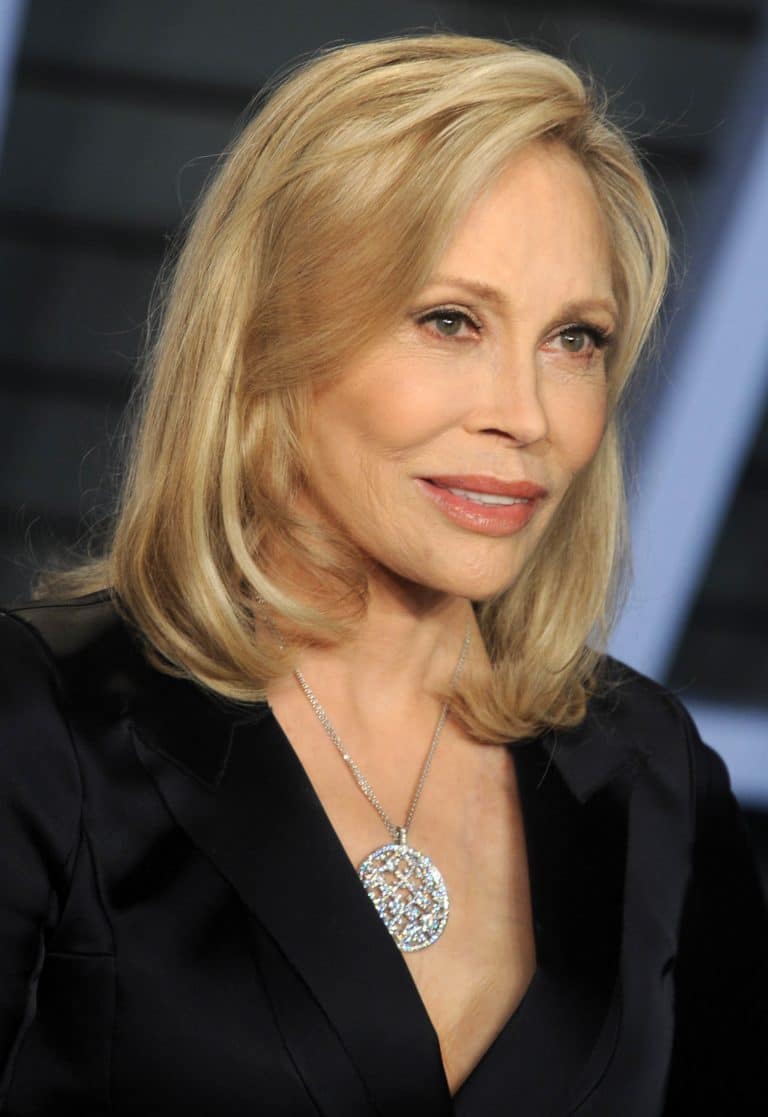 Faye stepped off the stage and onto the silver screen in 1967, with both the comedic film The Happening and her trigger-happy Bonnie Parker, securing a spot in the Bonnie and Clyde cast by beating the likes of actresses like Jane Fonda and Ann-Margret. Warren's sis Shirley MacLaine was strongly considered for Bonnie until Warren fully decided to tackle Clyde. After Bonnie and Clyde, Dunaway was involved in another hit, 1968's The Thomas Crown Affair, opposite Steve McQueen, hired directly off of her role as Bonnie
The late '60s into the '70s brought some career setbacks for Dunaway. Both her films Doc and The Deadly Trap were financial flops. Thankfully, a career resurgence came with 1974's Chinatown, which further cemented Faye's status as the female leader of the second Golden Age of Hollywood. She was once again masterful, this time drawing Jack Nicholson into a complicated mess. Dunaway later called Chinatown, "possibly the best film I ever made."
Her career evolved to more mature roles beginning with her controversial portrayal of Joan Crawford in 1981's Mommie Dearest.
Protective of her private life, she rarely gives interviews and makes very few public appearances. She has been married twice, first to singer Peter Wolf and then to photographer Terry O'Neill, with whom she had a son named Liam.
Most recently, in 2019, Dunaway's temperament finally caught up with her. She had been working on the stage play Tea at Five when she apparently slapped one of the crew members and was released from the show. A lawsuit was filed for alleged homophobic verbal harassment. That hasn't stopped the 81-year-old Dunaway from continuing to act, most recently in the 2017 film The Bye Bye Man.
Now that we know where the Bonnie and Clyde cast ended up, it's time to share memories of the film. Who delivers the best performance? Is this the best film from the 1960s? And what do you recall about the real Bonnie and Clyde? Get in the comments and let us know!