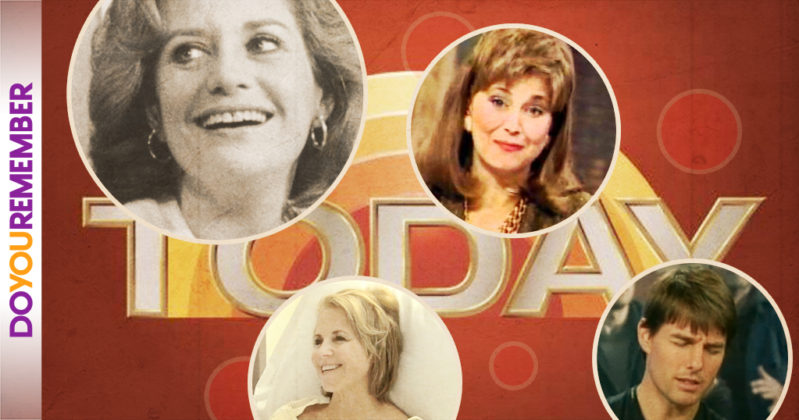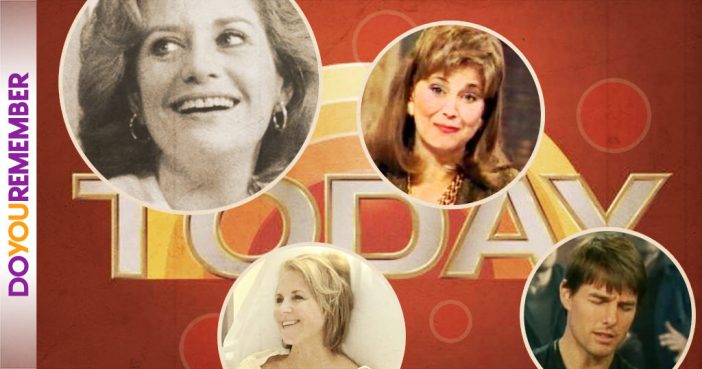 Today's First Promo
This was the original promotional spot for Today, which aired for the first time on January 6th, 1952, during the Sound Off series.
Barbara Walters Era
Barbara Walters worked as a writer and segment producer for Today and occasionally hosted the program during her nine-year run.
60 Years of NBC
As part of NBC's 60th-anniversary show in 1986, Cosby kids Theo (Malcolm-Jamal Warner) and Rudy (Keshia Knight Pulliam) were treated to a history lesson, which featured footage of the very first Today episode and the ever-loveable J. Fred Muggs.
Jane Pauley Says Goodbye to Today
One of the program's most popular hosts, Jane Pauley gave a teary-eyed, heartfelt farewell just one week after marking her 13th anniversary on the Today show. She passed her alarm clock to Deborah Norville, who broke down while accepting it.
Tom Cruise Being…Tom Cruise
Tom Cruise explained his views on Brooke Shields, medicinal therapy and the history of psychiatry in this caustic and unforgettable 2005 interview with a "glib" Matt Lauer.
Katie Couric Gets a Colonoscopy on Today
Katie and her friend Kim found the humor while getting prepped for their on-air colonoscopies during this 2000 Today episode. However, what started out as fun turned out to be a potential life-saving examination when the doctor discovered a number of polyps, which they were able to remove.
Katie Says Farewell
In May 2006, after 15 memorable years on the air, Katie Couric said goodbye to her Today audience as the show's staffers each wished her well, shared their fondest memories and toasted to her success.
The Best of Willard Scott
America's favorite weatherman/centenarian birthday greeter, Willard Scott's tenure on Today began in 1980. His spontaneous, entertaining on-air antics have made him an audience favorite for almost 35 years.