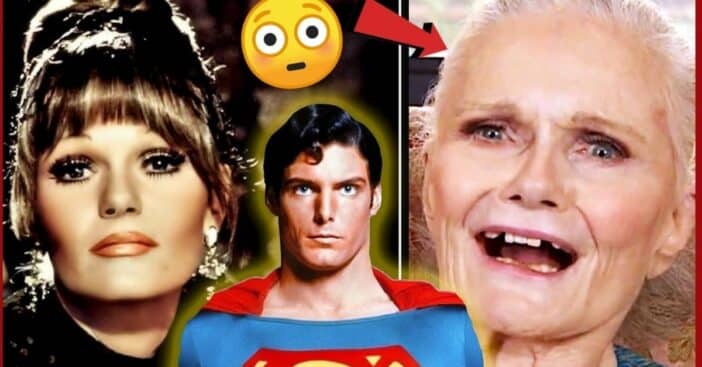 UPDATED 2/15/2023
Look! Up in the sky, it's a bird, it's a plane, it's the amazing cast of 1978's Superman! By now we take for granted that every year will bring the next massively entertaining spectacle that is the modern superhero movie. But before the late 1970s, superheroes were consigned to campy TV shows and cheaply made B-movies. This all changed when Superman hit the theaters. At the time,  Superman was the most expensive movie ever made, but took a major risk by casting an unknown as the Man of Steel.
A risk that more than paid off when hidden gem Christopher Reeve blew audiences away and became a massive star. The film's state-of-the-art special effects, Oscar-nominated score, and fantastic acting combined to make Superman an enormous success and one of the highest-grossing movies of the 1970s. Now we're catching up with the cast of the movie that paved the way for today's slew of superhero smash hits. Whether Hollywood legends or fresh-faced newbies, every actor in Superman certainly gave a … SUPER performance. Let's get into the good stuff…
Christopher Reeve (Superman/Clark Kent)
For an actor to step into the iconic blue spandex and play the role of Superman seems like an almost inhuman task. Kind, compassionate, strikingly handsome, and able to leap tall buildings in a single bound? Superman seems almost too perfect. The producers of Superman did initially struggle to fill the Man of Steel's boots, going through dozens of auditions.
"We had seen just about every actor imaginable from television to motion pictures to everything else," reflected director Richard Donner. "Nobody fit the costume. Nobody could fly. If you saw Robert Redford flying, it would be Robert Redford flying. There was no sense of reality. That was the key to it, the flying. You had to believe a man could fly. I tested quite a few of the actors, but nothing worked. The producers even sent over their dentist. I swear to God that's true."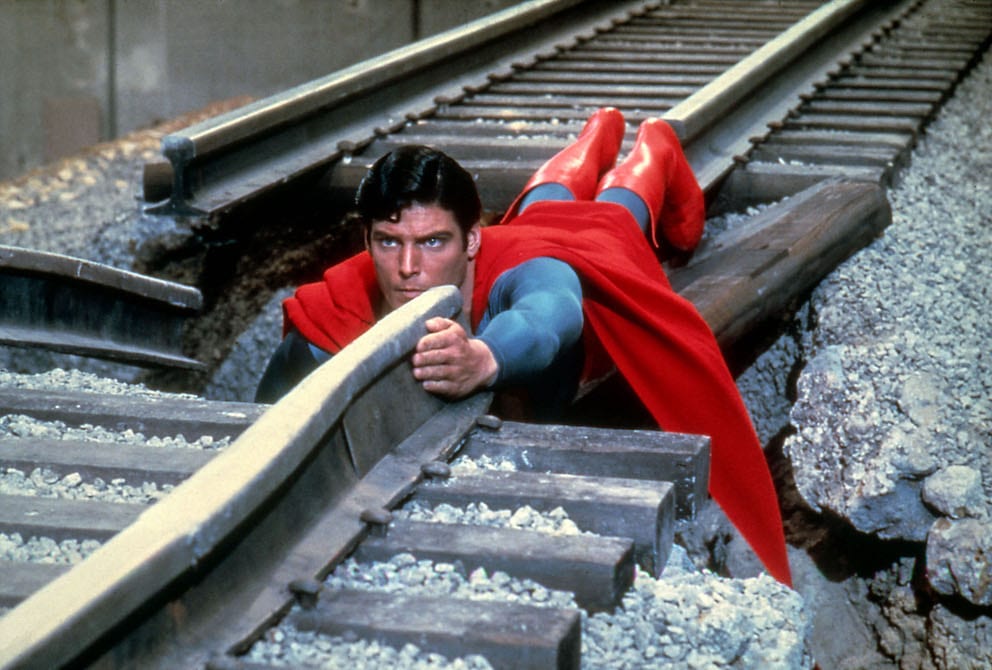 The choice finally came down to Christopher Reeve. There he was, standing at 6'4", with piercing blue eyes, a chiseled jaw, and having packed on 30 lbs of muscle for the role, Reeve certainly looked like a superhero. His performance was universally praised, as he portrayed both the bumbling Clark Kent and the dashing Superman superbly.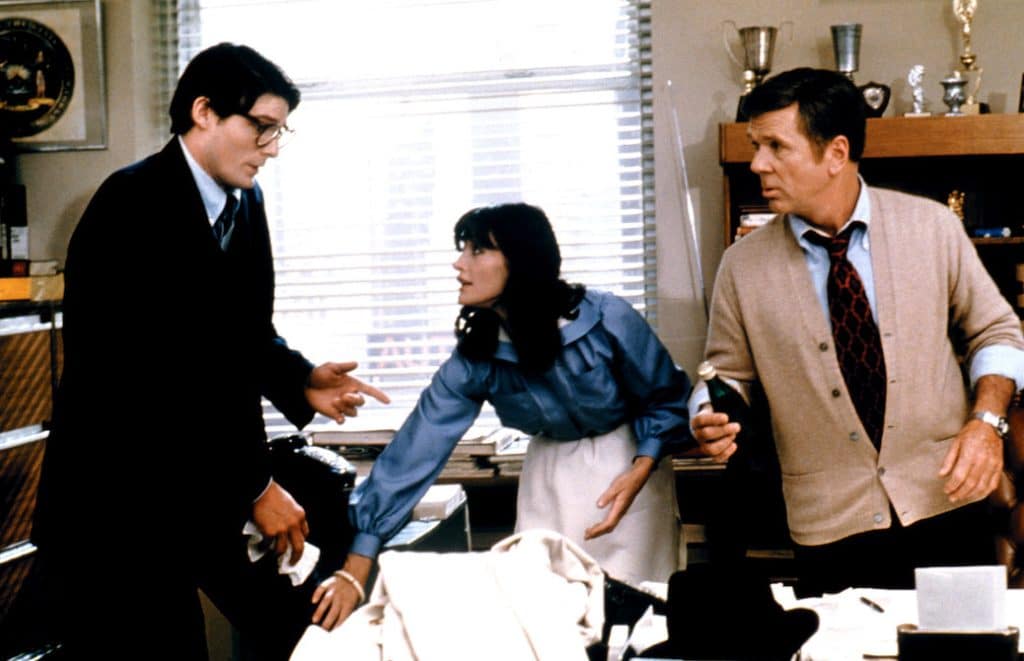 Emphasized Donner, "People often asked me, 'Where did you find Christopher Reeve?' I say, "I didn't find him. God gave him to me.'"
RELATED: Christopher Reeve Highlights Show Just How Irreplaceable He Really Was As Superman
After this first success, Reeve went on to have a fantastic acting career, starring in all three Superman sequels, as well as a personal favorite of mine between the release of Superman 1 & 2, a film titled Somewhere in Time, an achingly beautiful film, starring he and Jane Seymour. Tragically, 15 years after that film, while competing in an equestrian competition in 1995, Reeve was thrown from his horse, landing squarely on his head and severing his 1st and 2nd vertebrae.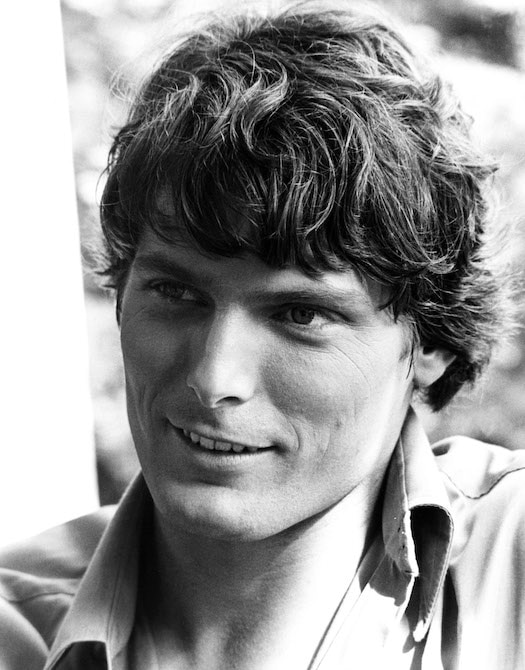 This accident left him unable to move his arms and legs for the rest of his life, but did Reeve let that slow him down? Not at all! He received a SAG award in 1998 for the TV adaption of Rear Window, and that same year won a Grammy for the spoken word version of his autobiography, Still Me. Reeve also created The Christopher Reeve Foundation, which to date has raised tens of millions of dollars for people with disabilities. He, unfortunately, passed away in 2004, but if there ever was a real-life Superman, then Christopher Reeve certainly fits the bill.
Gene Hackman (Lex Luthor)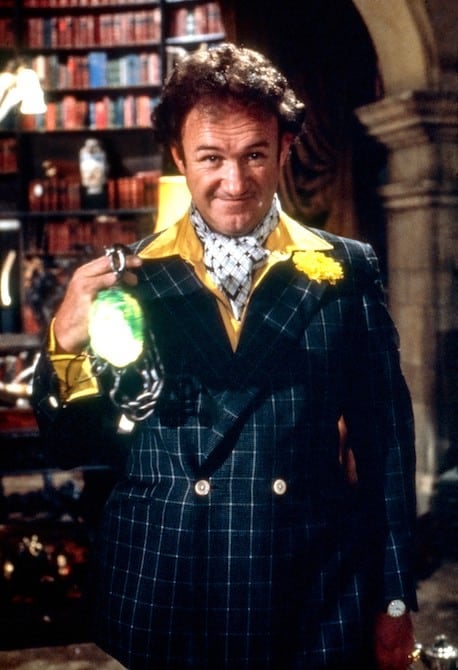 Prior to casting Reeve — and even before there actually was a Superman movie in production — the producers simply could not raise financing for the film. Until they announced that they had signed Marlon Brando to the production as the Man of Steel's Kryptonian father, Jor-El. That, in turn, led to Gene Hackman signing aboard to play arch nemesis Lex Luthor.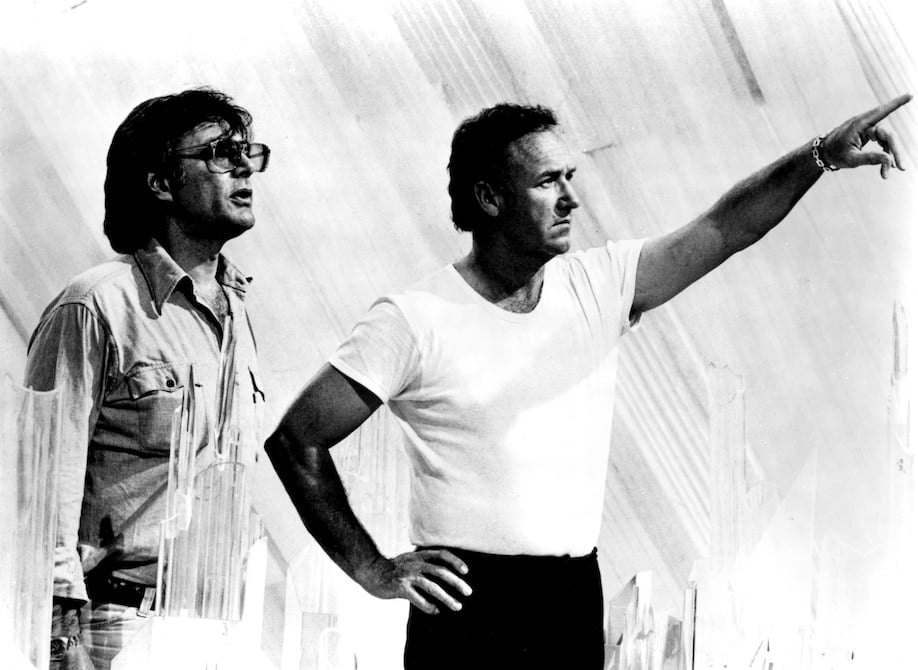 "I don't why they thought of me," Hackman admitted. "I'm not sure I would have thought of me. But Brando had already committed to the film and I felt that his name gave a certain credibility to the project. And I had always wanted to be involved in a film with Marlon Brando."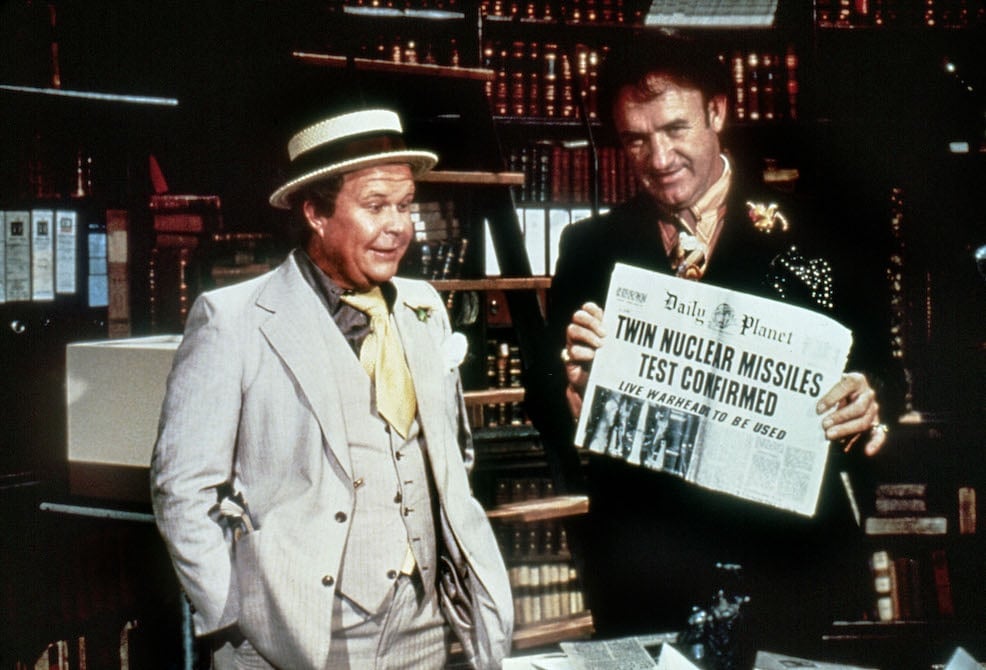 Hackman's acting career started out extremely slowly — as a member of the Pasadena Playhouse, he and lifelong friend Dustin Hoffman were voted 1956's Least Likely to Succeed! However, he eventually proved the doubters wrong, starring in disaster smash The Poseidon Adventure and winning an Oscar for The French Connection in 1971. Hackman played the comedic — yet lethal — foil to Superman.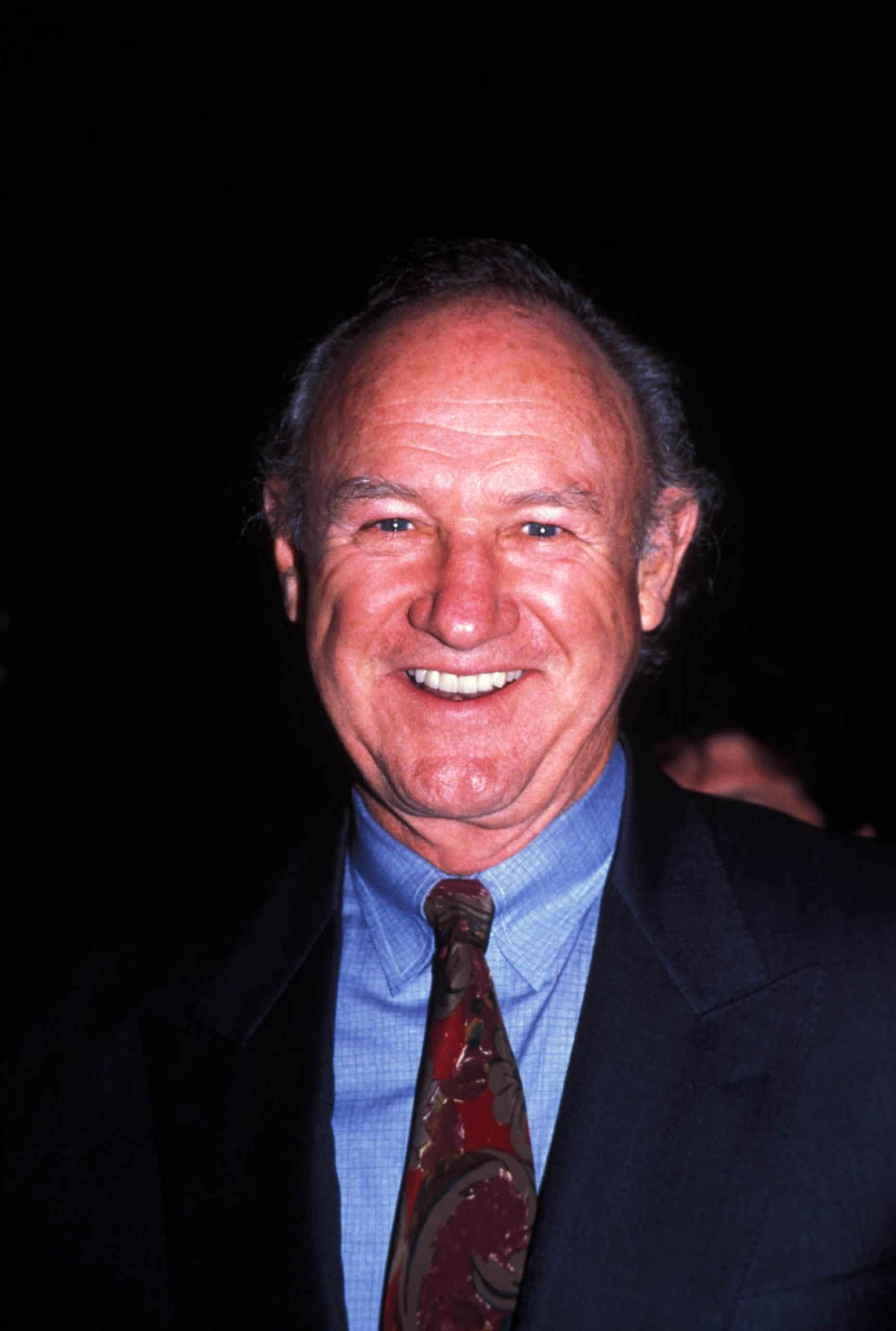 You've got to love Gene's "It's open, come in" as Superman pushes his way through a steel door — as one critic put it, he was "a used car salesman wielding nuclear missiles." Hackman reprised Luthor for both Superman II and IV, and continued to have a stellar film career — no one will ever forget The Birdcage, The Royal Tenenbaums, or another Oscar-winning performance in 1992's Unforgiven. He retired from acting in 2004 in order to focus on his second love, writing historical fiction novels, bringing to a close the career of one of Hollywood's most accomplished actors.
Margot Kidder (Lois Lane)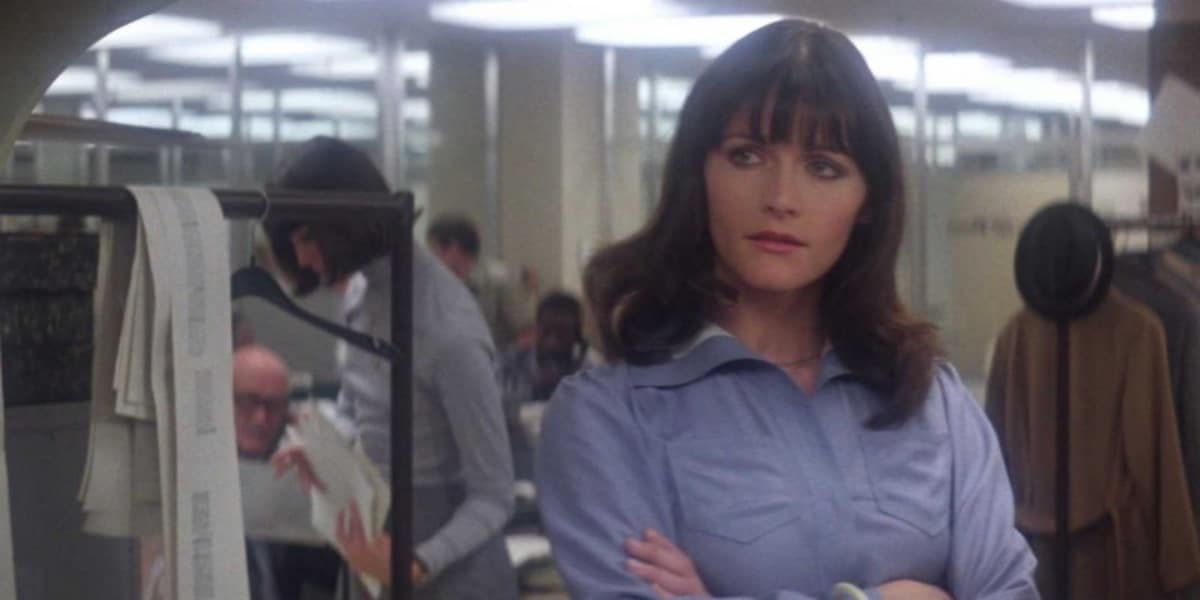 Clark Kent's confident, capable coworker and love interest, Kidder got her start working in Canadian TV and film before she fell into her most iconic role. Literally. While walking into her Superman audition, Kidder tripped, stumbled, and almost landed on her butt. This endeared her to the film's director, Richard Donner, who described her as a "whirling dervish" of energy. Kidder appeared in all three Superman sequels, but after she objected to Donner being removed as the director of Superman II, her part in Superman III was cut down to 12 lines and five minutes of screentime.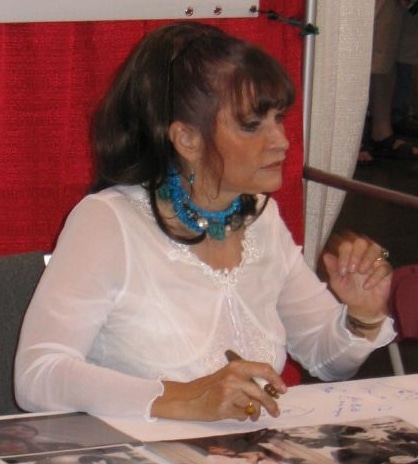 "I didn't know anything about Superman," Kidder pointed out. "I was in a bad marriage and it was one of those obsessive ones where you can't leave and you can't stay, and it was a big mess. I knew I had to get the part, because that was the only way I was going to be able to get out of my marriage, because the husband was chauvinistic and didn't think women should work. So I didn't have a clue this was going to be iconic."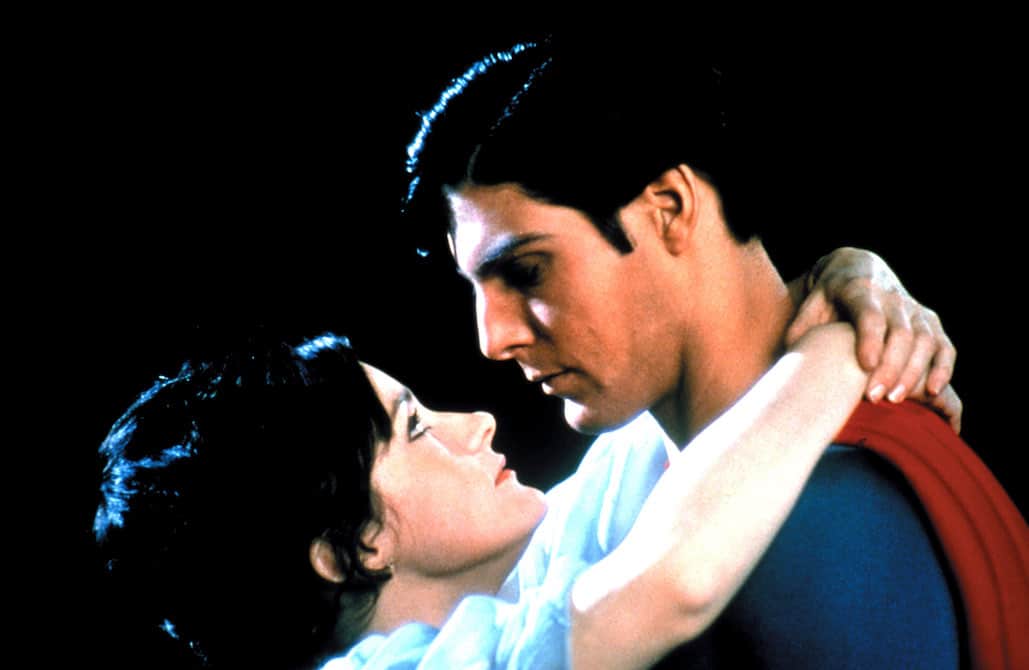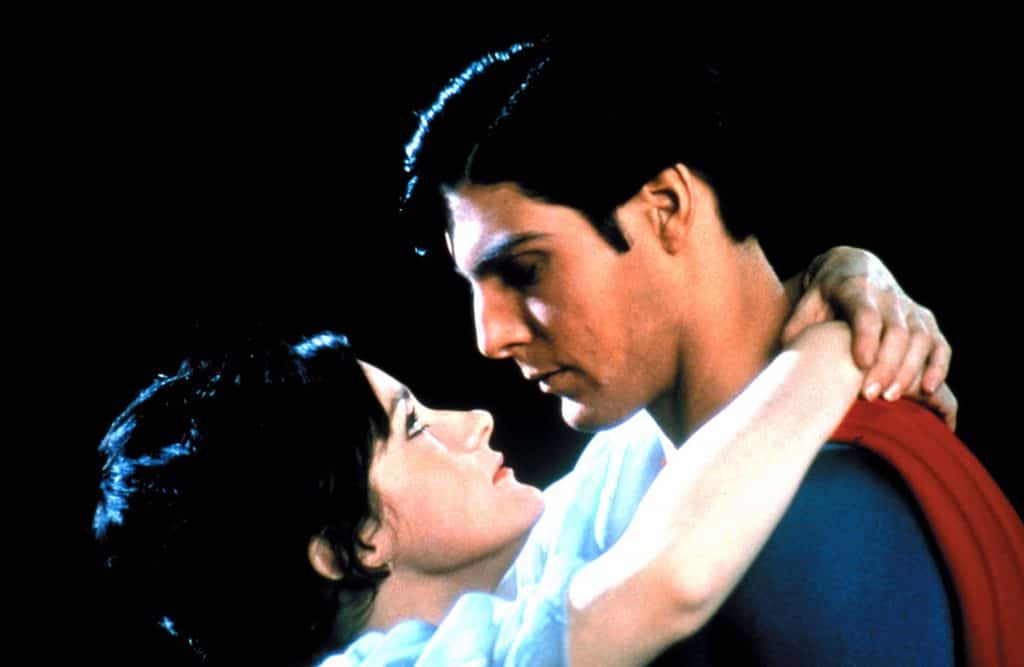 Post-Lois Lane, Kidder continued to act, most notably as Kathy Lutz in the original Amityville Horror. She was also very well known for her liberal activism, stridently opposing the first war in Iraq and supporting numerous environmental causes. Kidder was diagnosed with Bipolar disorder in 1989, a condition she struggled with until she tragically passed away from a drug and alcohol-related suicide in 2018.
Ned Beatty (Otis)
As a rule, every super-villain needs a henchman, enter Otis — a fumbling screw-up who loudly pronounced his boss' name as Luth-Or! Otis was played by Ned Beatty, a character actor who had achieved acclaim for supporting roles in Deliverance, where he squealed like a pig in his film debut, as well as an Oscar nomination for Network. Beatty's inept bumbling provided Superman's comic relief, and although Luthor might not have appreciated his shenanigans, the audience certainly did!
Beatty also appeared in Superman II and went on to have an amazingly prolific career, most memorably in Rudy, Charlie Wilson's War, and as the villainous stuffed bear in Toy Story 3. In fact, he appeared in over 60 movies and 40 TV shows between 1978 and his retirement in 2013, which works out to more than three projects a year! Exhausting, and not too shabby for someone Variety once described as the hardest working man in Hollywood! He passed away on June 13, 2021 at age 83 of natural causes.
Valerie Perrine (Eve Teschmacher)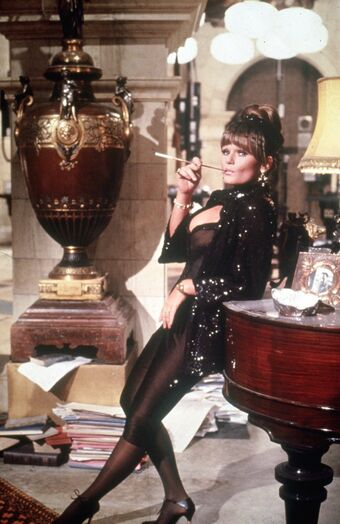 The beautiful, buxom girlfriend of Lex Luthor, Miss Eve Teschmacher. Although initially an accomplice in his plots, Miss Eve ultimately betrays Luthor by saving a drowning Superman from a Kryptonite necklace, cheekily stealing a kiss along the way. Perrine's early work included 1974's critically acclaimed Lenny, for which she received the Cannes Film Festival Best Actress award and an Oscar nomination.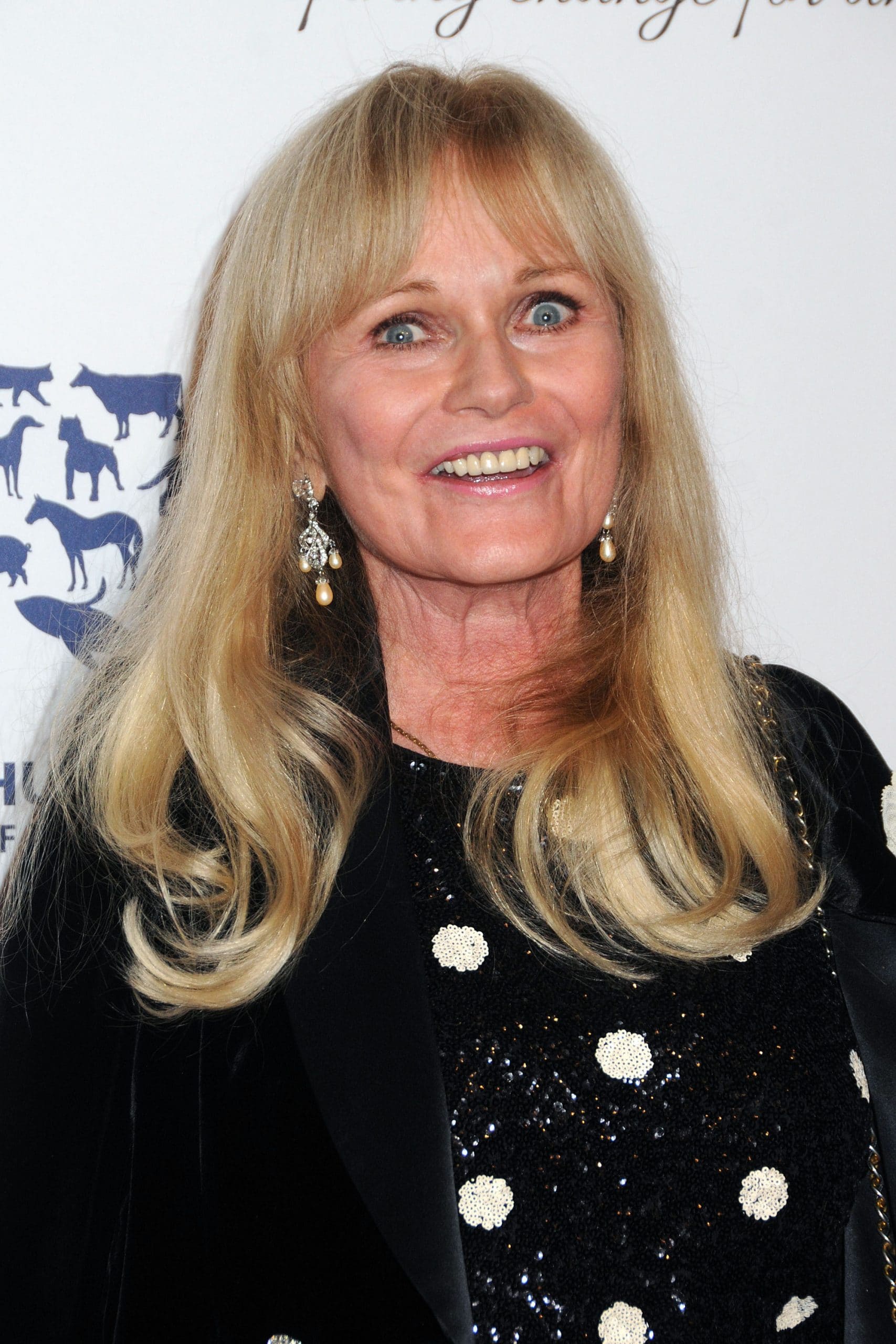 She later reprised her role as the bad girl with a conscience in Superman II, but her career went downhill after she received a Razzie nomination as worst actress for 1980's Can't Stop the Music. Her standing in Hollywood never recovered, and although she had a long career, it was mostly relegated to TV and cameos in such movies as 2000's What Women Want.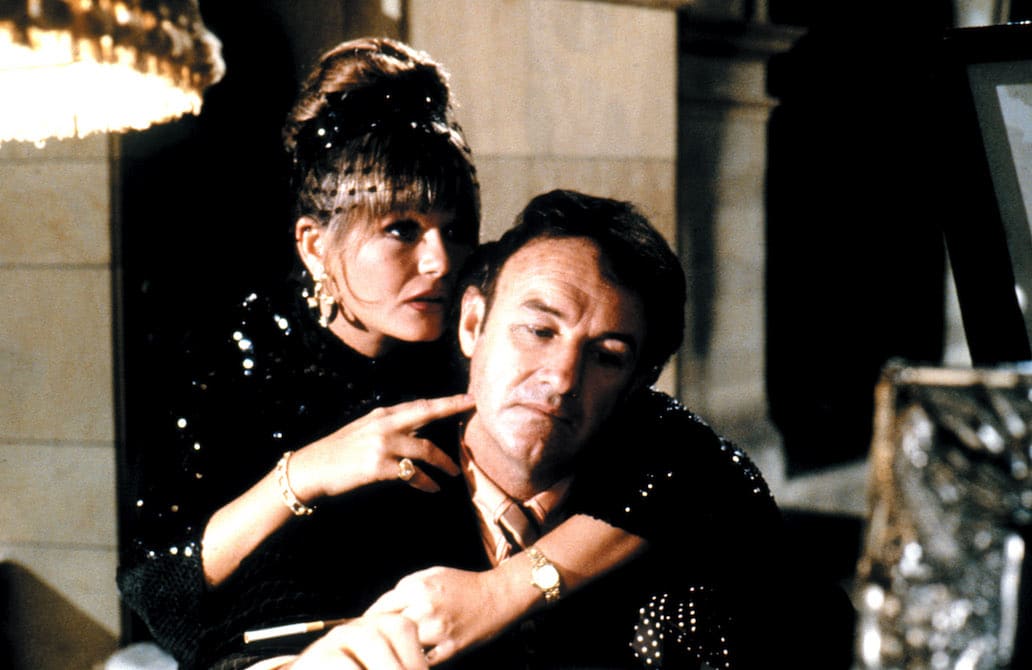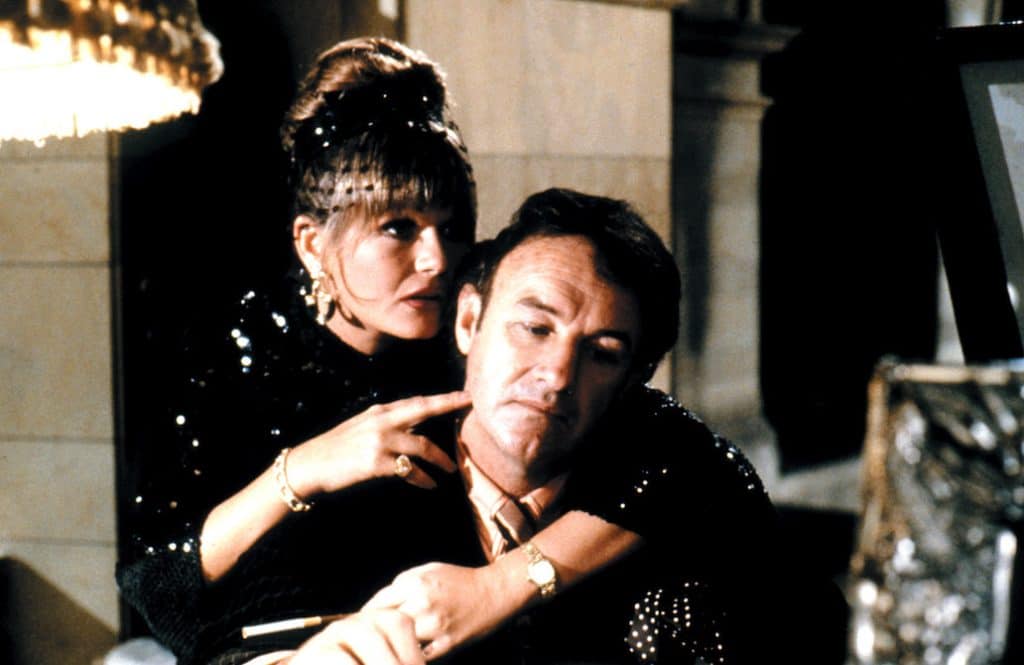 Perrine retired from acting in 2016, and she struggles with Parkinson's disease. She also underwent dental surgery in 2017 to restore her teeth after they became damaged due to the medications she has been taking for her illness. At 79 years old, she's still going strong, and is the subject of an upcoming documentary called Valerie.
Glenn Ford (Jonathan "Pa" Kent)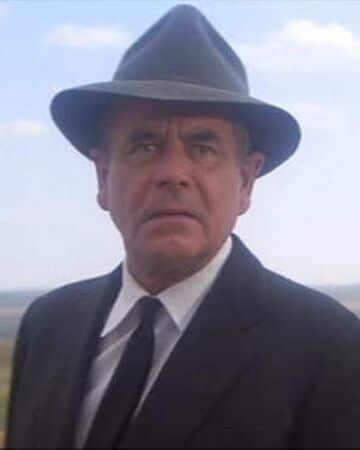 Superman's adoptive father and moral compass, actor Glenn Ford was already an elder statesman in Hollywood. He was consistently one of the top box office draws throughout the '50s and '60s, appearing in the smash hits Gilda and The Big Heat. After Superman, Ford's career slowed considerably.
However, in 1992 he was awarded France's highest military honor for his service during the second world war. Talk about some post acting success. Unfortunately, Ford passed away in 2006 at age 90, but he will always be remembered as Superman's guiding light.
Marlon Brando (Jor-El)
By 1978 Marlon Brando was an absolute legend, having already won two Oscars and been nominated for a further five. That doesn't necessarily mean he liked to work, however. When approached to play Superman's biological father, Brando had some unique ideas for the character. He tried to convince director Richard Donner that Krypton was populated by talking bagels so that he would only have to voice-over work and not actually appear in the film.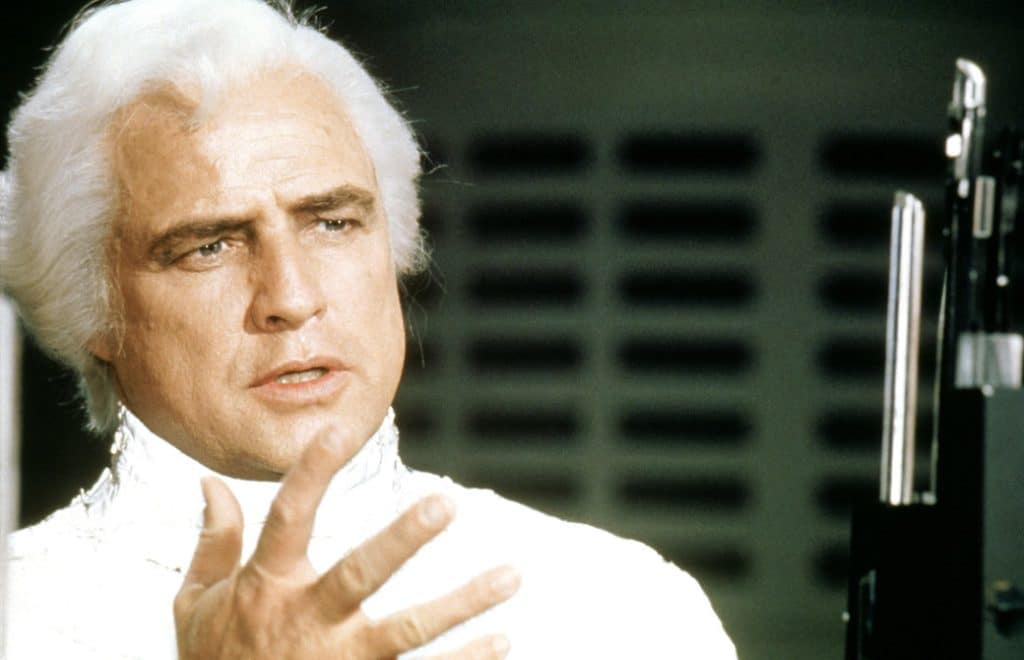 Laughed Margot Kidder, "Marlon said, 'Nobody knows what people from outer space look like, so I think I can play it like a bagel.' And Donner knew enough to know that he was just testing him and he said, 'They don't have bagels on Krypton,' so he gave up that idea."
And while a planet full of sentient bread sounds kind of awesome, Donner was not convinced and Brando agreed to do the movie in person. As long as he only had to work a maximum of twelve days. And got paid $3.7 dollars. And received 11.75% of the films gross – which eventually amounted to a further $19 million. So, $22 million for only 20 minutes of screen time sounds like a nice day at the office!
Reflected co-screenwriter David Newman, "People ask, 'Why did Brando get $3 million for 10 minutes of film?' Because thanks to Brando they got the financing to make the movie, and thanks to Brando, Gene Hackman came in, and so on. Instead of being a Saturday morning kiddie movie, it became a big movie because the world's most famous actor was in it. It lent class to the production and made it a serious film."
After Superman, Brando continued to work his acting magic, and received another Oscar nomination for A Dry White Season in 1989, before retiring after 2001's The Score. He was also a lifelong campaigner for the rights of Native Americans, even refusing his 1972 Oscar to protest their treatment in Hollywood. Brando, unfortunately, passed away in 2004, but he will forever remain one of the most famous icons of the 20th century.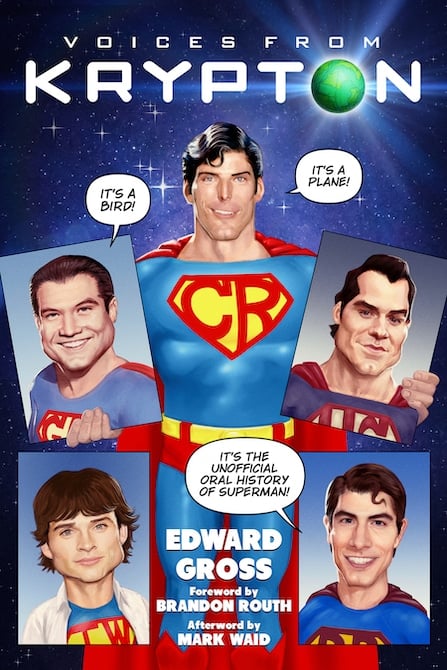 For much more on Superman: The Movie and the entire history of the Man of Steel, check out the forthcoming oral history book Voices from Krypton, which features 250 people talking about the character's 85-year history in comics and on film.