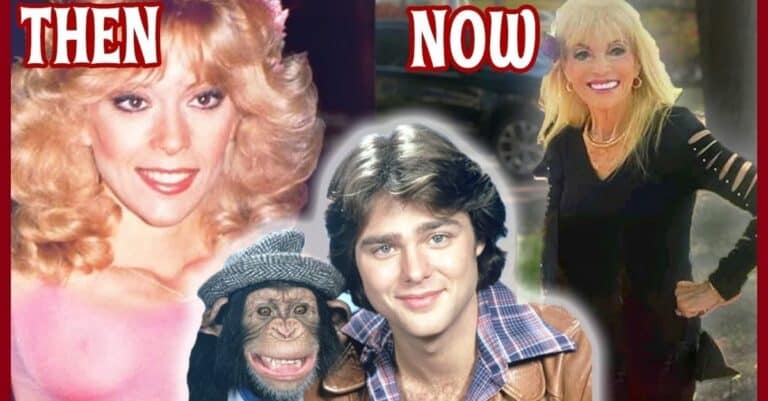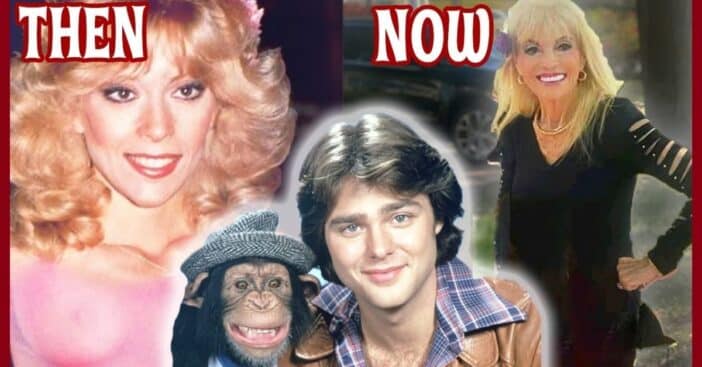 UPDATED 3/28/2023
Here comes that cherry red striped Kentworth semi, and with Bear as a co-pilot, nothing can stand in their way. The short-lived yet memorable B.J. and the Bear followed B.J. McKay and his furry friend Bear—not an actual bear, but an ever-so-stylish pet chimpanzee given that name. We watched three seasons of all their wild adventures that played out like Dukes of Hazzard meets Convoy.
The show was produced at the height of the CB radio and trucking craze in the United States, and was produced by the one and only Glen A. Larson, the same year he was developing Buck Rogers for TV. Did this man ever sleep? Jury's still out, but there's no debate about how fun B.J. and the Bear was. Truly escapist, to the interstates. So where are the cast members who brought this imaginative, fun ride to life? Let's catch up with them now.
Greg Evigan (Billie Joe "B.J." McKay)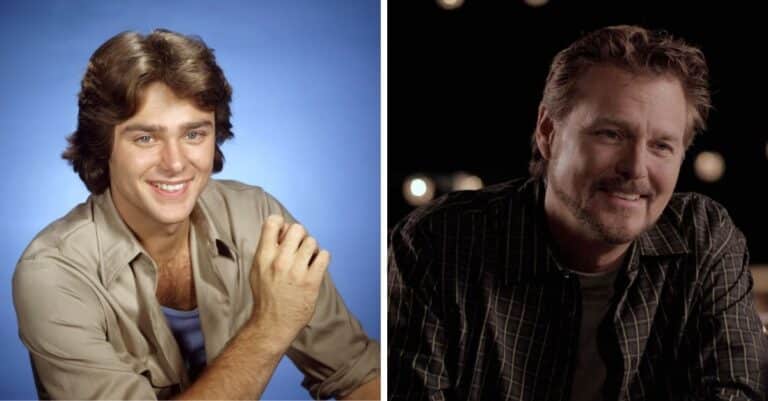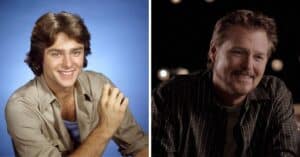 B.J. McKay is a handsome young trucker who traveled around the country in his big rig alongside his adorable and fashionable pet chimp, Bear. B.J. was always a step ahead of the pestering lawmen, a leading man, and a good ol' boy; one you could root for. And B.J. would avoid the law while dealing with corrupt truckers or some problem, and awaiting the gorgeous lady of the week, all of whose hair had to be perfectly styled to avoid being overshadowed by Greg Evigan's feathered locks. Dennis Quaid was actually heavily considered for the role before Greg won the job.
But before Greg had the girls swooning, he was a kid growing up in New Jersey, where at age eight he took to music, learning piano and sax. His musical talent helped him land his first break, a small part in the 1971 Broadway production Jesus Christ Superstar. Then he became Danny Zuko for Broadway's Grease, before finally deciding to drive a hotrod across the country to LA. He was booked for the exploitation film Scorchy in 1976; the film starred Connie Stevens, who funnily enough played Miss Mason in Grease 2.
Then Greg booked a season four episode of The Six Million Dollar Man, titled The Bionic Boy. And before he knew it, he was headlining a TV show that showcased once again his musical talents, the 1977 rock 'n' roll drama A Year at the Top. Greg's character was also named Greg, and he worked alongside Paul, played by Letterman's music director, the great Paul Shaffer. Just a year later, he'd become a sensation in B.J. and the Bear.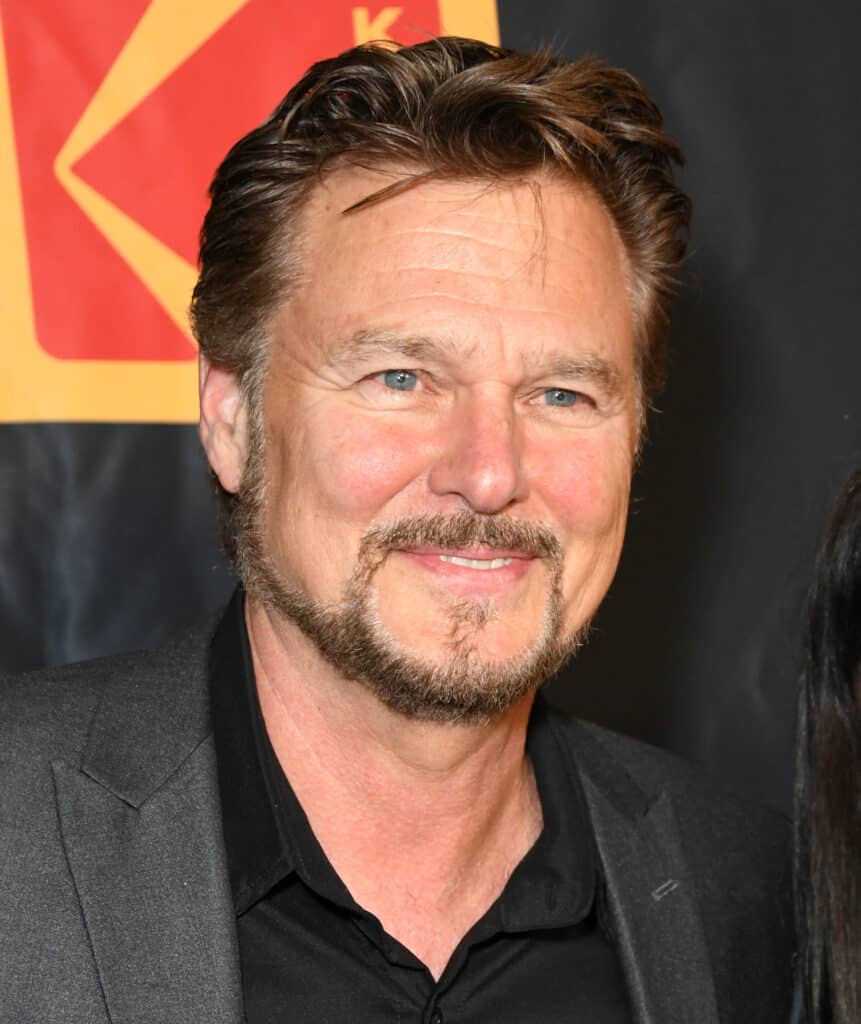 In 1983 Greg was cast in another short-lived show, starring Rod Taylor himself, and the blossoming Kirstie Alley. Masquerade was a fairly-liked adventure show, but didn't get the numbers and was canceled after just one season. And then there was his 1987 three-season run on My Two Dads, Greg co-starring with the very funny Paul Reiser. In the mid-'90s, he co-starred with William Shatner in TekWar, which was based on the sci-fi book series that Shatner himself penned. Most recently, we saw Evigan star in the Hallmark film Once Upon a Holiday alongside his daughter, Briana, who has been working consistently; she's also the star of the 2008 Step Up sequel. She's beautiful, just like dad.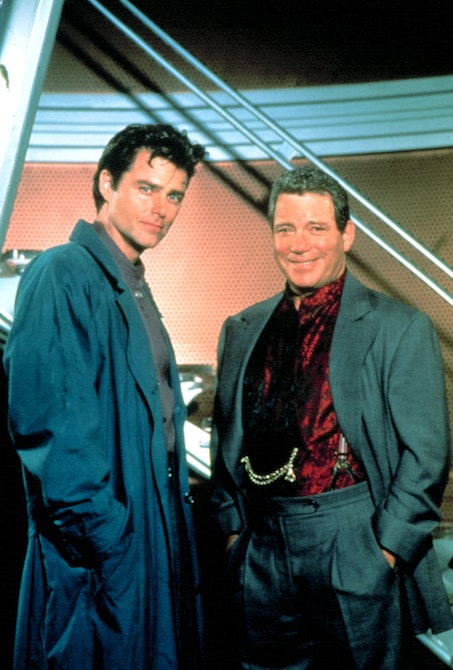 Today, Evigan is 69 years old, and his most recent film was the TV movie that stars a bunch of Brady Bunch kids, Blending Christmas. Along with Briana, his other daughter, Vanessa, is an actress as well, and you may already know her from the film, Sand Sharks, which is worth a watch if you haven't yet. His son Jason is a singer/songwriter, who has written for Maroon 5 and even Madonna. It seems music, and good looks, run in the Evigan family. Keep it up, gang!
Eric Server (Lieutenant Jim Steiger)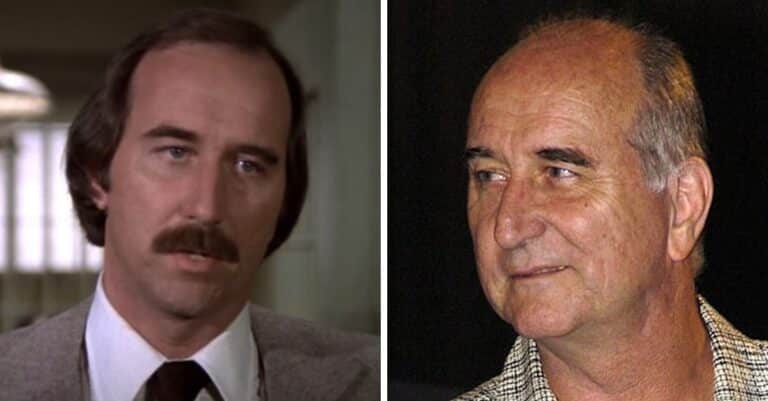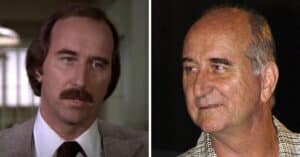 Lt. Jim Steiger was played by Eric Server, who actually portrayed a truck driver in season one, and then Agent Billings in the season two, two-part season opener. Following that, he was a primary agent for the final season.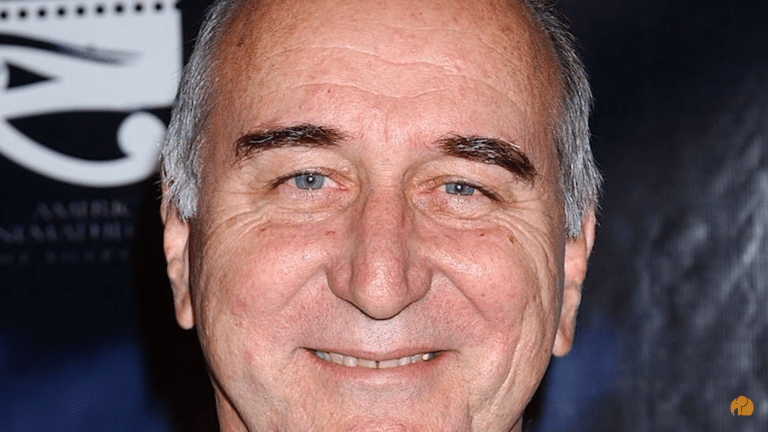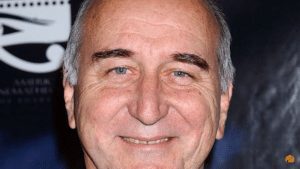 Eric Server began acting in 1963 and many people may remember him for providing the voice of computer brain Dr. Theopolis in the 1979 series Buck Rogers in the 25th Century. Server appeared in a number of popular shows over the years, including five episodes of The Streets of San Francisco in the '70s and Simon & Simon in the '80s.
Server stopped acting after his 1993 role in Star Trek: Deep Space Nine, but returned for a part in 2014's Moms' Night Out. Today, Eric is 78 years old and works as a tax consultant with his son at Server & Associates LLP.
Linda McCullough (Callie)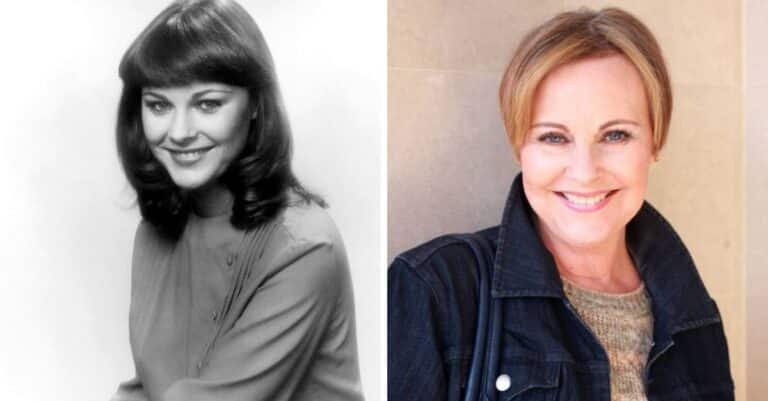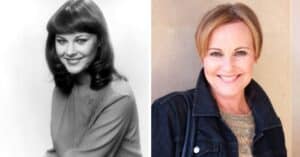 Her Callie joined the show towards the end of season two and was prominent for season three. Linda didn't act much, though her career did begin with the hit '70s John Travolta-led Welcome Back, Kotter, playing 'Sally' for three episodes. Then, in 1997, she provided the voice for Sky One in the Knight Rider reboot attempt, Team Knight Rider.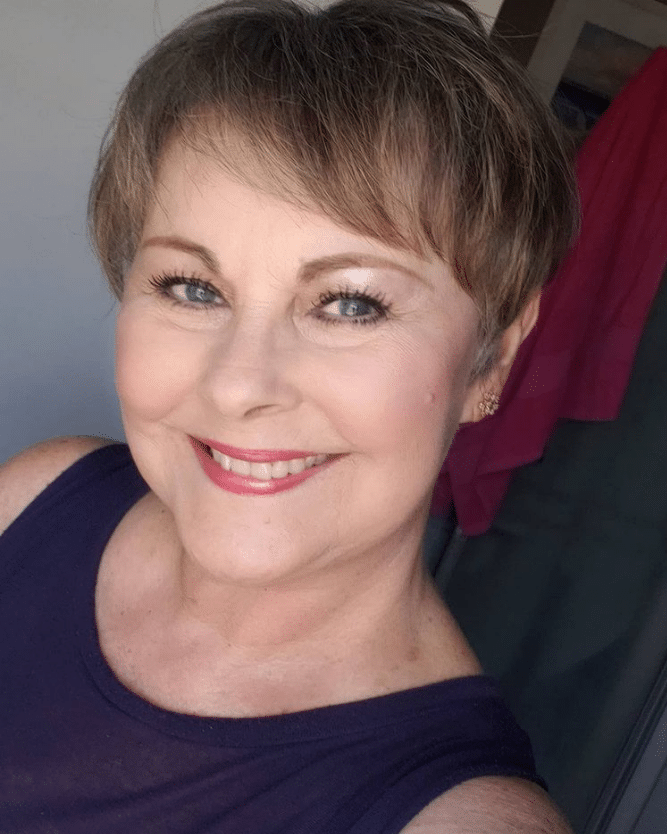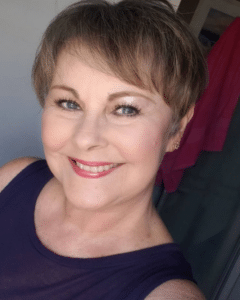 Linda was married to Soap Actor Laurence Lau for two years in the early 80s. Today Linda is in her late sixties, calls L.A. home and works as a photographer, painter, and designer. She keeps fans updated through her Instagram page. Be sure to give her a follow.
Murray Hamilton (Rutherford Grant)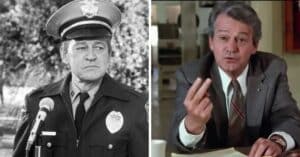 Captain Rutherford T. Grant was the corrupt head of the Special Crimes Action Team and a silent partner in a competing trucking firm.
Murray Hamilton first began acting in 1944 with his breakthrough alongside Henry Fonda in the long-running play Mister Roberts. Since then, we've seen Hamilton in a number of roles, including in the 1959 film Anatomy of a Murder and later on in 1967's The Graduate. Many fans probably first think about an eerie 1975 horror film when they see Murray, because he played the stubborn Mayor Vaughn in the hit Spielberg-directed Jaws.
Hamilton's role in B.J. and the Bear was one that came to him later in life. He managed to work alongside some greats in Hollywood, including Andy Griffith and Robert Redford.  Sadly, he died of lung cancer at age 63 in 1986. He did, however, work right up until his death, his final role coming from 1986's Whoops Apocalypse alongside M*A*S*H's Loretta Swit. What a career, being part of five films that have been selected by the Library of Congress for the National Film Registry. Incredible.
Judy Landers ("Stacks")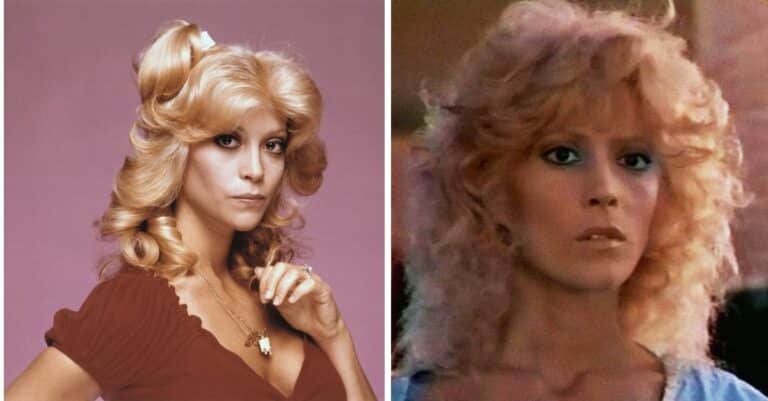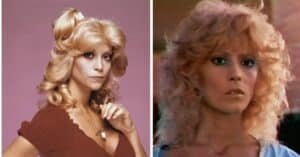 Stacks was part of the Seven Lady Truckers that worked so well with B.J. in this show. Her actress, Judy Landers, began working in the Hollywood scene starting in 1976, playing Boom Boom in an episode of Happy Days. Shortly thereafter, she was part of the first season of the popular show, Vega$, which led her right to B.J. and the Bear.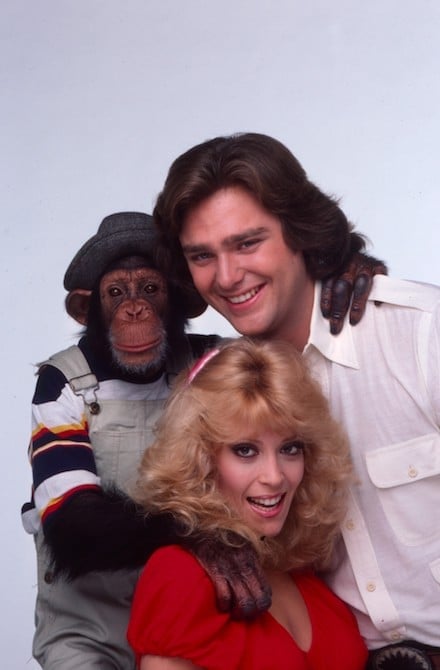 In 1982, Landers was part of the surreal puppet show, Madame's Place, featuring Wayland Flowers, the premiere puppet comedian for adults. The series only had one, very memorable season. Across nine years, she boarded The Love Boat eight times.
She still acts occasionally, not doing so from 2011 until she reunited with Greg Evigan in the 2019 film, Manipulated. Today she is 64 years old and has been married to former Major League Baseball pitcher Tom Niedenfuer since November of 1987. They have two daughters together, Lindsey and Kristy.
Mills Watson (Deputy Perkins)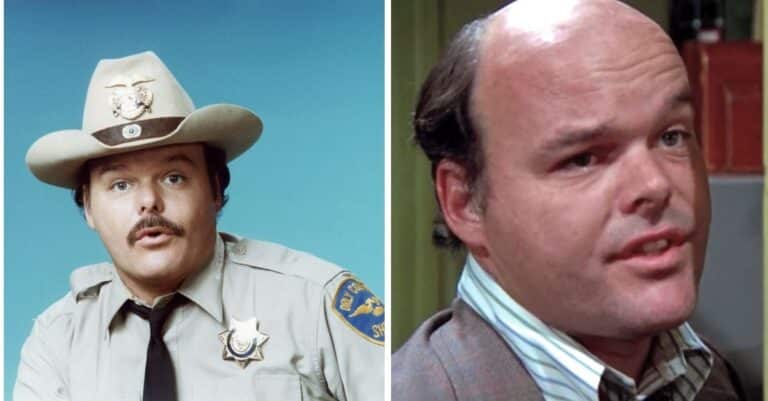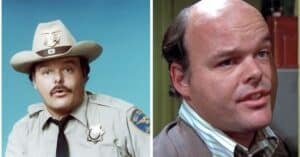 There's no forgetting Deputy Perkins, who was part of the original six episodes, the first being TV movie length. After these early episodes proved to be such huge hits, producers immediately forked the road and gave Lobo a spinoff, which Perkins road shotgun to. The Misadventures of Sheriff Lobo ran for two seasons.
Mills Watson is best known for his role of "Uncle Buster" in the TV series Harper Valley P.T.A. in 1981. And acted up until he retired in the early 1990s. His last project was 1992's Gunsmoke: To the Last Man. Watson is currently 82 years old and lives in Talent, Oregon.
Claude Akins (Sheriff Lobo)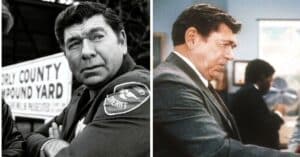 Sheriff Lobo was the main corrupt cop that B.J. had to deal with before Lobo went primetime on his own series. Claude Akins is an acting powerhouse, whose booming voice frequented many hit shows and movies.
Beginning in 1954, he booked two episodes of Dragnet. And throughout the '50s he worked constantly. But it wasn't just on TV. In 1959 he played a gunfighter in the celebrated western Rio Bravo. But he was never the lead of his own show until the one about big rigs — and we're not even talking about B.J. Before then, Claude was the star of 1974's Movin' On. And then it was Lobo's time to shine. Over the years, things started to calm down a touch for the aging actor. But Claude worked until the year he died, 1994. His last notable gig was in 1992, in the John Mellencamp-led film, Falling From Grace. Claude died at just 67 from stomach cancer.
Bear and more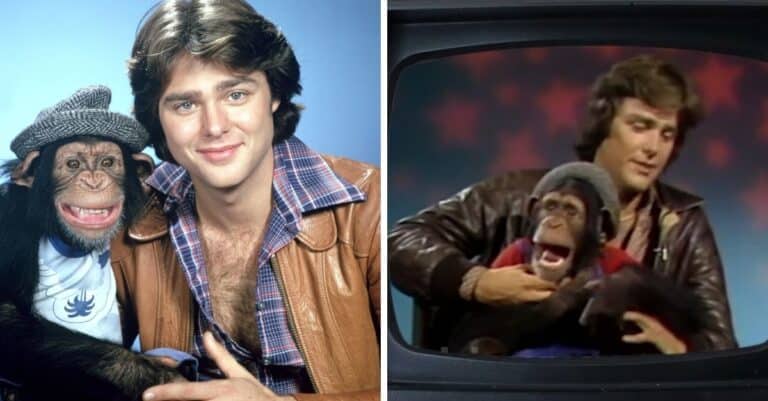 Of course, everyone was waiting for Bear, named after Bear Bryant, the famed football coach from the University of Alabama. He was the adorable chimp whose smile cut to a viewer's core. A 20-year-old chimp by the name of Sam was who won everyone's hearts. He appeared on the Battle of the Network Stars, and of course, was Bear from the great series. But after that, it's not clear what this adorable chimp got into. Hopefully, he's enjoying retirement in Malibu.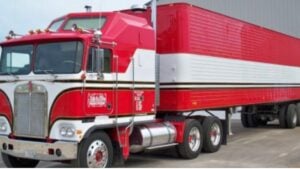 Although Bear is out of the picture, that beautiful rig is not. The truck behind the series remains a show-stopper and frequents car and truck shows around the country. Craig Sagehorn and his son Paul, who was a huge fan of the show, bought the truck from a man in Georgia in 2007 and rebuilt it, taking it completely apart and restoring it. Paul even found the inscription "B.J. and the Bear by WS" under a bunch of rust where the fifth wheel was welded. People often approach him and his rig while out, and thank him for restoring a piece of TV history.
There you have it — the cast and rig of  B.J. and the Bear. Time for another drive, one down memory lane: what's a great episode you remember? Did you have a favorite season of the show? Are there any other shows out there with animals from your past that you love? Flipper, or Lassie, or Mister Ed perhaps?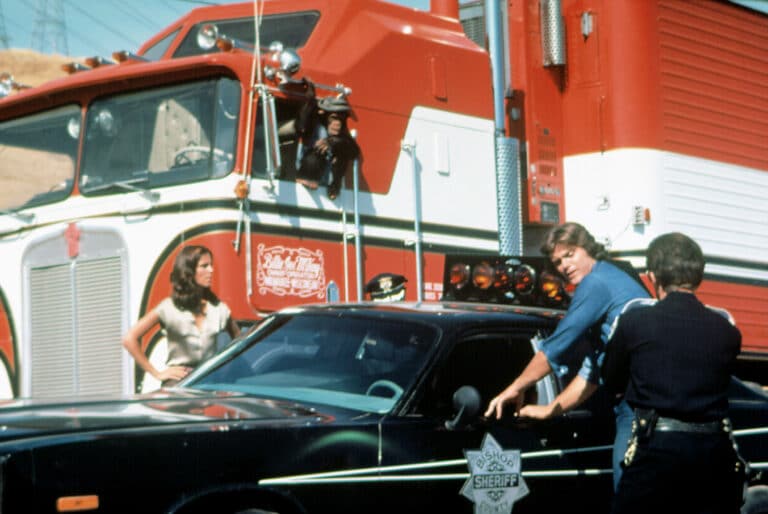 FAQs
Who was the blonde on B.J. and the Bear?
The blonde on B.J. and the Bear was known as "Stacks." Stacks was portrayed by actress Judy Landers.
What was the monkey's name in B.J. and the Bear?
The monkey in B.J. and the Bear was named Bear. He was named after Bear Bryant, the famed football coach for the University of Alabama.
Who owns the original B.J. and the Bear truck?
Paul and Craig Sagehorn, located in Wisconsin, own the only B.J. and the Bear truck still in existence. The vehicle is the 1980 model year Kenworth K100C Aerodyne that was used in the 1980 and 1981 seasons of the show.