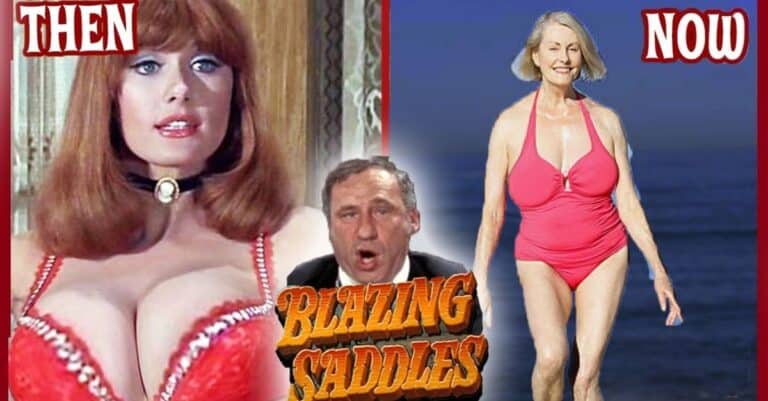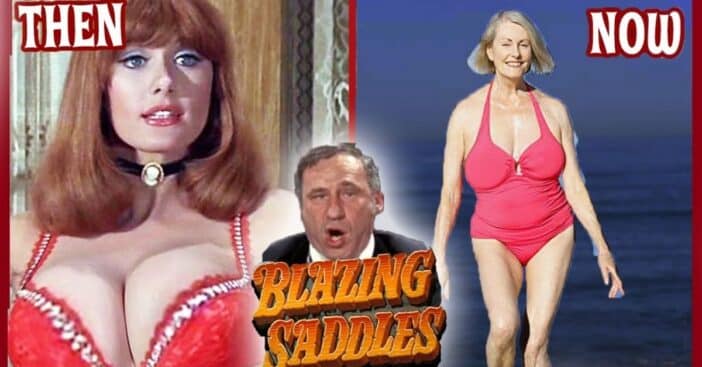 UPDATED: May 9, 2023
Many call Blazing Saddles the funniest movie ever made. Sure enough, even though it was released nearly 50 years ago, it remains a trailblazing cult classic still enjoyed by movie buffs and comedy lovers all over the world. Fans can thank Mel Brooks — already responsible for a string of legendary comedies, but this hilarious, shocking, wall-breaking, oh-my-did-that-just-happen Western just might be his magnum opus. Fans also have a strong cast to thank for the success of Blazing Saddles, and their stories are worth visiting.
So, today we're checking out the cast of Blazing Saddles. Today, the film itself is immortalized on the 100 Years…100 Laughs list, presented by the American Film Institute. But hat about the cast of this wild 1974 adventure? Time to find out. Alright, let's giddyup!
Cleavon Little (Sheriff Bart)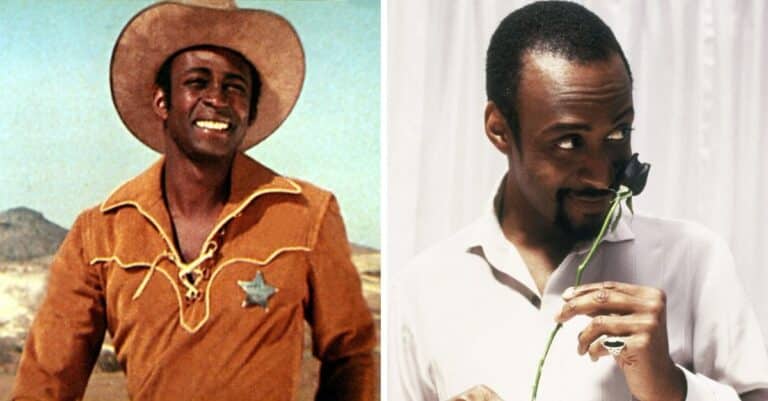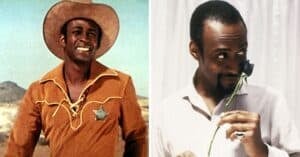 Sheriff Bart is one of the characters that is truly sharp as a tack. He's a master manipulator, using all kinds of different schemes to outsmart his adversaries. The partnership between him and Wilder is also legendary, reminiscent of longtime comedy duos like Lewis and Martin, or Crosby and Hope.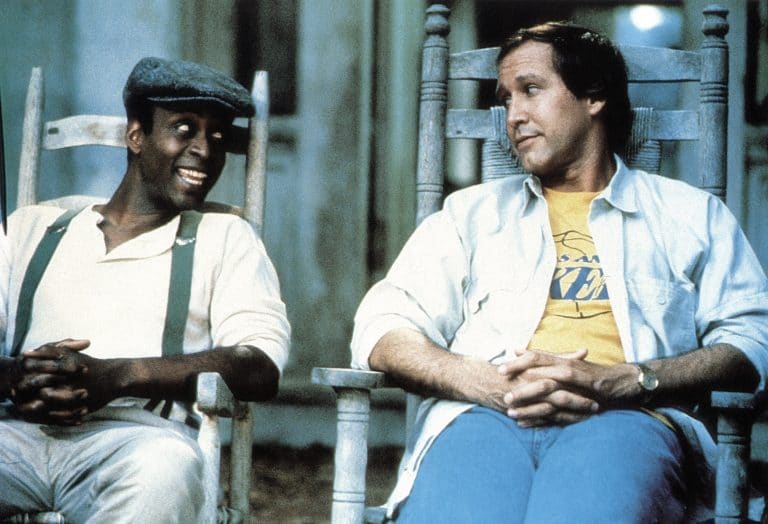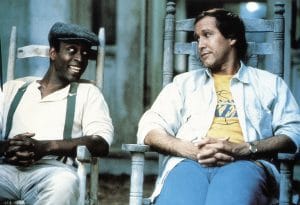 Cleavon Little was a Cali resident who went to New York to study at Julliard, before winning a Tony Award in 1970 for Purlie on Broadway. Small film roles in the late '60s took him to Hollywood and he began getting attention for his first leading TV role of the irreverent Dr. Jerry Noland on the new Temperatures Rising show from '72 to '74. During that time, he began working on Blazing Saddles, but was relatively new to film acting. Gene Wilder would give Cleavon LIttle pointers for acting in front of the cameras, and the two became good friends.
Some people ask how a white man, Mel Brooks, could write such shocking, alarming dialogue in a film. Well, Cleavon won the role of Sheriff Bart over stand-up legend Richard Pryor, originally slated for the part. Studio executives were nervous over Pryor's reputation as an unstable racy comedian, so Mel couldn't convince any execs, but Pryor still co-wrote the script, of course, and most of the racy sheriff happenings.
Cleavon never quite matched the success of Blazing Saddles, but did continue acting, especially on the stage and other TV work like his Sal on 1990's Bagdad Cafe. He also won a Primetime Emmy for his appearance on the sitcom Dear John in 1989.
Cleavon was a hard-working and driven man, but unfortunately dealt with stomach disorders for much of his life. The charming sheriff died at just 53 years old from colon cancer in 1992. But his legacy certainly continued on. The Cleavon Little Scholarship was founded, which provides assistance to minority students. It's safe to assume that his Sheriff Bart will be watched for generations still to come. The New Sheriff is near — always.
Alex Karras (Mongo)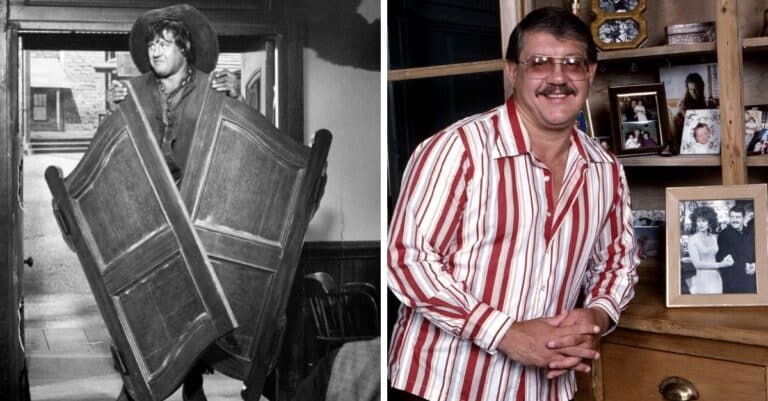 If you shoot Mongo, you'll just make him mad! And that's just how NFL quarterbacks used to feel about Alex Karras, because he had his start as an NFL lineman — and not just any lineman; he was an amazing five-time all-pro player and a first-round draft pick! Unfortunately, in 1963 he was made an example out of and suspended for betting on games. But while being suspended, he went into pro wrestling.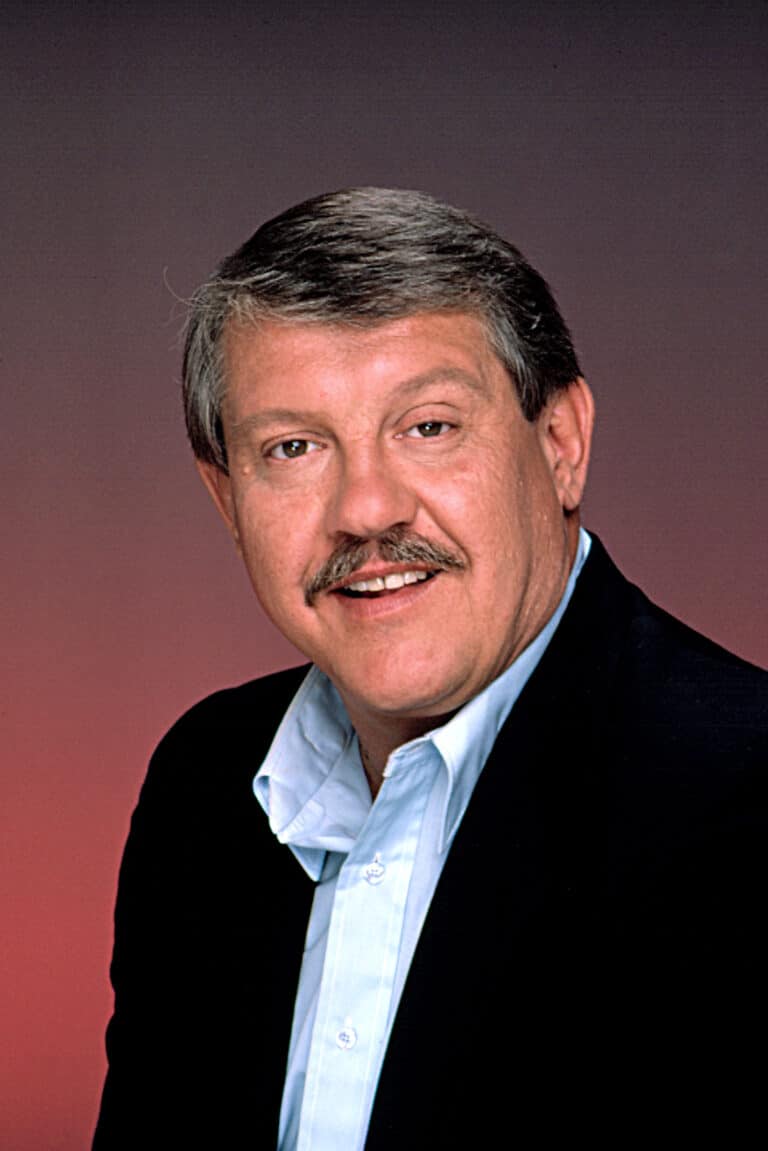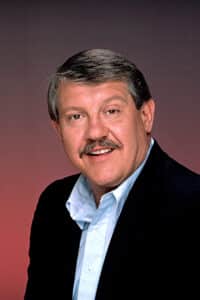 This is when he started to really think about show business. Although he returned to football, he kept an eye on Hollywood, and in 1968 he made his silver screen debut in Paper Lion alongside Alan Alda. In the '80s he starred as George Papadopolis, alongside his wife Susan Clark, as the father of Webster in the ABC comedy Webster. Did you know he also hosted Saturday Night Live in the '80s as well?
Sadly in 2012, he passed away due to kidney failure at 77 years old. What a life though. In 2020 he was finally inducted into the pro football Hall of Fame.
Gene Wilder (Jim/The Waco Kid)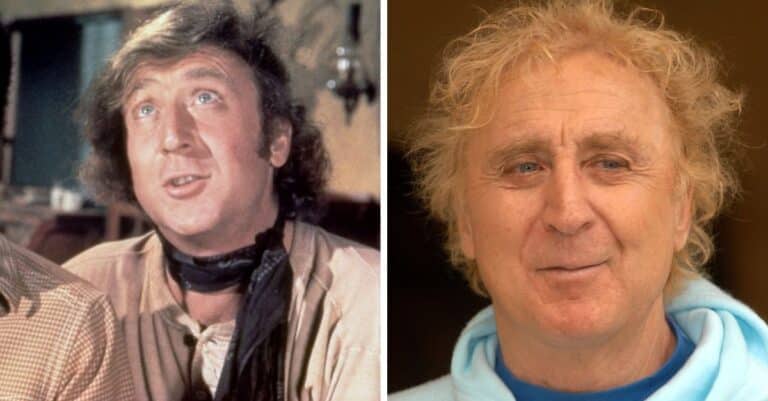 The Waco Kid was kind of a mess when we meet him, obliterated to smithereens (from alcohol) since people wanted to kill him because he was the fastest draw, all culminating in a raucous tale about a 6-year-old who told Jim to stick 'em up. Naturally, he threw down his guns, and….the rest is history. Sort of. Luckily Bart gives him the motivation to crawl out of that whiskey bottle he'd been living in.
Wilder began working in the entertainment industry in 1961 and owes a lot to his friendship with Mel Brooks. In 1963, Gene co-starred in a stage production opposite Anne Bancroft, who introduced him to her husband, Brooks. This led to his breakout performance in Mel's The Producers, for which Gene was nominated for Best Supporting Actor. Wilder talked about how they'd go at it for hours trying to figure out the best lines for Gene's character, it was a collaborative effort through and through.
1971 brought his magical and delicious Willy Wonka and three years later he became Young Frankenstein — or is it Frankensteen? Wilder also directed and wrote a number of his own movies. Has anyone seen 1984's The Woman In Red? In '89, he starred alongside the legendary Richard Pryor in See No Evil, Hear No Evil. His final role was a few episodes of Will & Grace in 2002.
Beyond acting, Wilder was married to infamous SNL goddess Gilda Radner, but, terribly, she died of cancer in 1989 at just 42 years old, which severely affected him. He details this struggle in his book Gilda's Disease. He has also released his highly personal memoir, Kiss Me Like a Stranger, in 2005. Wilder passed away in August 2016 at the age of 83. His family reported that Gene died while listening to one of his favorite songs, "Somewhere Over the Rainbow" by Ella Fitzgerald. We're certain that Gene Wilder is somewhere over the rainbow right now.
Slim Pickens (Taggart)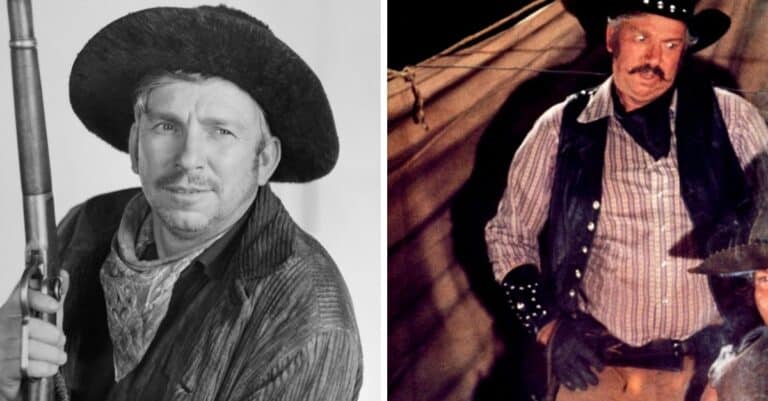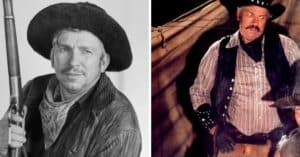 Taggart is your typical dumb henchman—but dumb as he himself may be, he's still pretty good at treating people beneath him like the scum of the earth.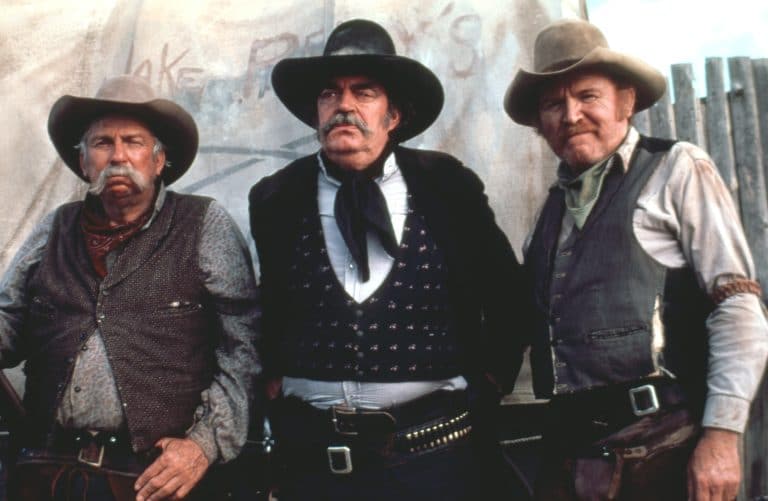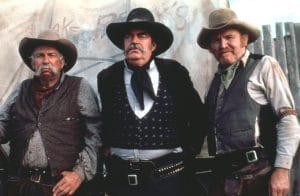 Slim Pickens, born Louis Burton Lindley Jr., began acting in 1946.  However, he started out in the rodeo business, eventually trying his hand at acting in hopes of landing some cowboy roles—and that's exactly what happened. His first notable role was the classic 1964 Kubrick film Dr. Strangelove, and If you haven't seen this one, do yourself a favor and check it out; it's a dark comedy about nuclear war that is unfortunately always relevant.
Slim had a very busy film career, with some great projects that include 1961's One-Eyed Jacks with Marlon Brando; 1972's The Cowboys with John Wayne, and The Getaway that same year alongside Steve McQueen.
He also kept busy on television, appearing in a number of popular shows like Bonanza and even BJ and the Bear. He remained a television regular until his death in 1983 at the age of 64. Rest in peace, cowboy.
Harvey Korman (Hedley Lamarr)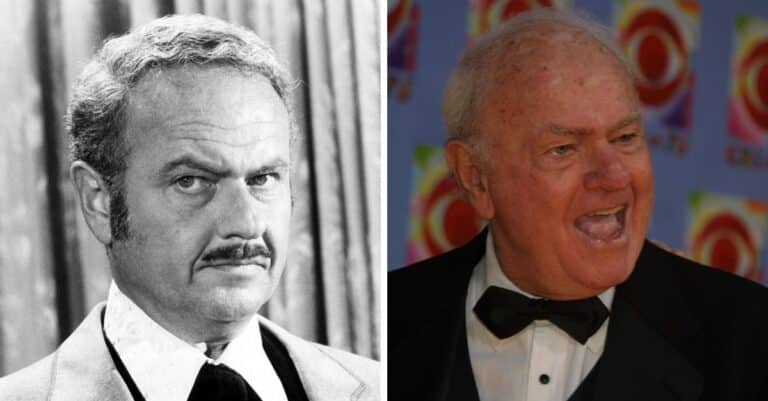 Mel Brooks wastes no time establishing Hedley Lamarr as the villain of Blazing Saddles, who swears he's a genius but the jury is out.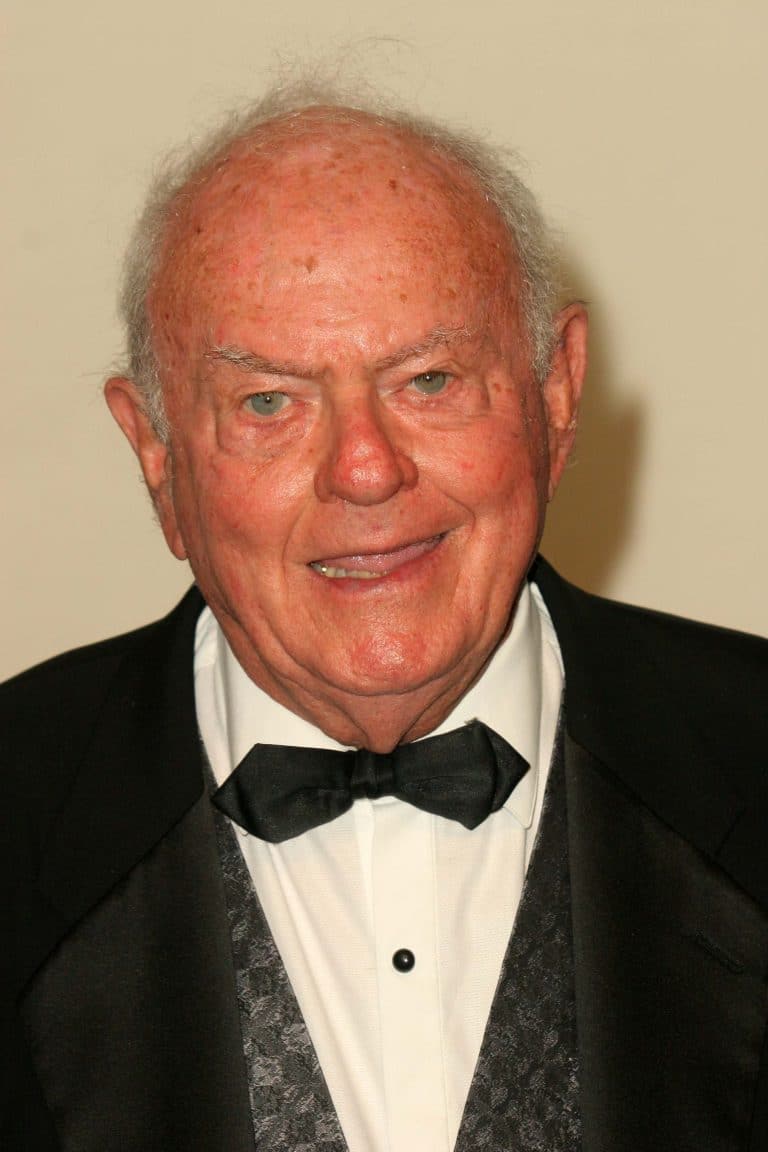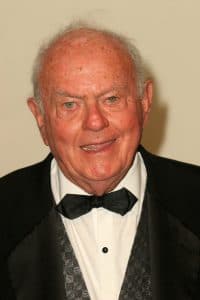 Harvey Korman began gracing our screens with his comedy in 1959. Some prominent early roles were a featured performer on The Danny Kaye Show in the mid-'60s and voicing The Great Gazoo on The Flintstones, But he became a household name and favorite when he became a regular player on  The Carol Burnett Show, where he shone brightly in 240 episodes over a decade beginning in 1967. Audiences laughed themselves silly watching Harvey himself try not to laugh with Carol and Tim Conway. That dentist sketch remains peak comedy.
Korman had an operation in late 2008 on a non-cancerous brain tumor but less than a day after coming home, he was re-admitted with a ruptured aneurysm, only given a few hours to live. He survived another four months before dying at the age of 81. Thanks for the laughs, Harvey.
Madeline Kahn (Lili Von Shtüpp)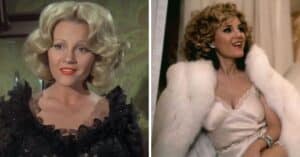 Lili Von Shtüpp is proof that a pretty face and nothing else will eventually go out of style. We learn in her big song that after all the hearts she's conquered, she's just over it now.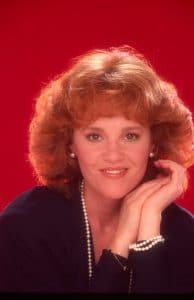 Madeline Kahn began acting in 1968, and her breakout role was in the Peter Bogdanovich acclaimed film Paper Moon. The following year she teamed up with this crew for Blazing Saddles and Young Frankenstein. What a time. She also did a lot of stage work and earned numerous Tony nominations. But she was always a Mel Brooks darling, once again shining in 1977's High Anxiety.
In 1983, she starred as Madeline Wayne on the short-lived sitcom Oh Madeline!. Madeline's final gig was a big arc as Pauline Fox on the show Cosby, appearing in over 80 episodes.
Sadly, Madeline's life ended early in December 1999 at the age of 57. She had been diagnosed with ovarian cancer the year before and had undergone treatment while she continued to work on Cosby. But she sure made her mark on the history of the comedy genre.
Mel Brooks (Governor Le Petomane)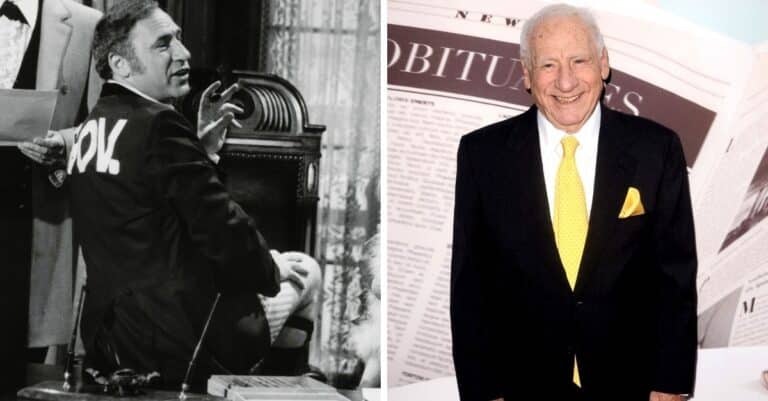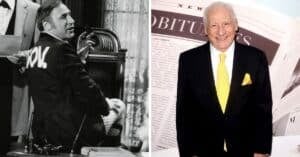 The Governor is your basic satire of a corrupt, incompetent politician. He could care less about the priorities of his land and cares more about beautiful women.
Brooks got his start as a comic and writer for Sid Caesar's variety show Your Show of Shows from 1950 to 54. Then, alongside Carl Reiner, he created the comic character the 2000 Year Old Man for a comedy sketch. He also created the hit series Get Smart with Buck Henry. Some of his many hit films include Spaceballs and Robin Hood: Men in Tights.
By 2001, he had joined the very small list of EGOT winners, deservedly winning an Emmy, Grammy, Oscar, and Tony. He's so successful that three of his films ranked in AFI's list of the top 100 comedies of the past 100 years (1900–2000), with Blazing Saddles sitting number six, The Producers at 11, and Young Frankenstein at 13. Honestly, they could all just tie for #1.
Mel Brooks is 96 years old today and what's even more exciting is that he's not done making audiences laugh. He has two new projects in the works, one called Blazing Samuari, which is, you guessed it, inspired this first "blazing" comedy; and then there was the streaming mini-series History of the World Part II.  There's a lot of love for, Mel Brooks, so may he never leave us.
From Mongo to a bean-fueled fart fest around the fire, Blazing Saddles broke all sorts of barriers, including the fourth wall, constantly, especially in the film stage-crashing finale that occurs. It really is a fantastic film with an even more fantastic cast. Did you know jazz legend Count Basie appears in the film? And In 2017 Brooks indicated that he would love to adapt the film for a stage production one day. That would probably get a lot of support.
So tell us, what was your favorite line or scene from Blazing Saddles? Is it your favorite Mel Brook film? Who was your favorite Blazing Saddles cast member? Get in the comments and let's discuss!