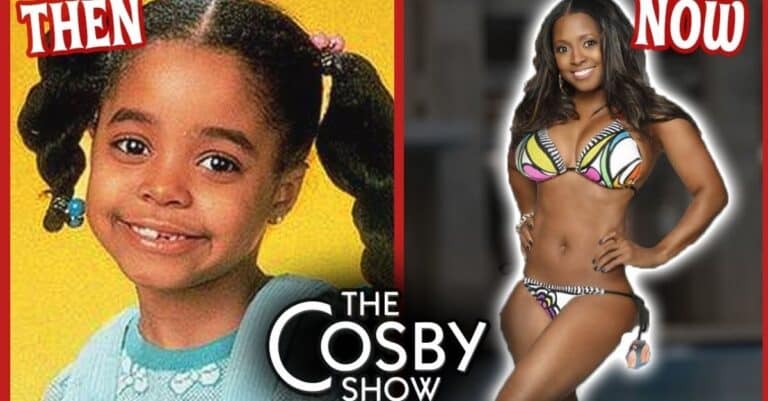 The Cosby Show was a revolutionary sitcom that ran from 1984 to 1992. It's actually credited with saving NBC and re-popularizing the standard sitcom format. At the time, most top shows were action-packed like The A-Team, but when the Cosbys started rolling, other networks took note and began productions. The Cosby Show was about family, more specifically a wealthy Black family. Not fishes out of water like previous depictions of upper-class Black families but a real bonafide model nuclear family. Entire lectures could be dedicated to the social impact of The Cosby Show, but at the end of the day, people just genuinely thought it was hilarious, and led by a famous cast that reshaped the sitcom landscape.
It would be good for a lecture on where that cast is today, though, so it's time to head back to Brooklyn to check back in on the Cosbys and see what everyone, including the kiddos, are up to today. How closely do they hold the series that has so impacted television and pop culture to this day? Find out all that and more here.
Bill Cosby (Cliff Huxtable)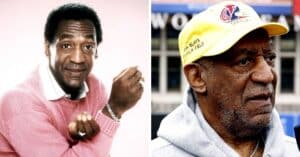 Cliff Huxtable was originally written as a limo driver, but in the end worked as a doctor. This was quite the career change, but no matter his occupation, viewers really saw him as a father. And for years, he was America's Dad, ranked #1 for a time as well.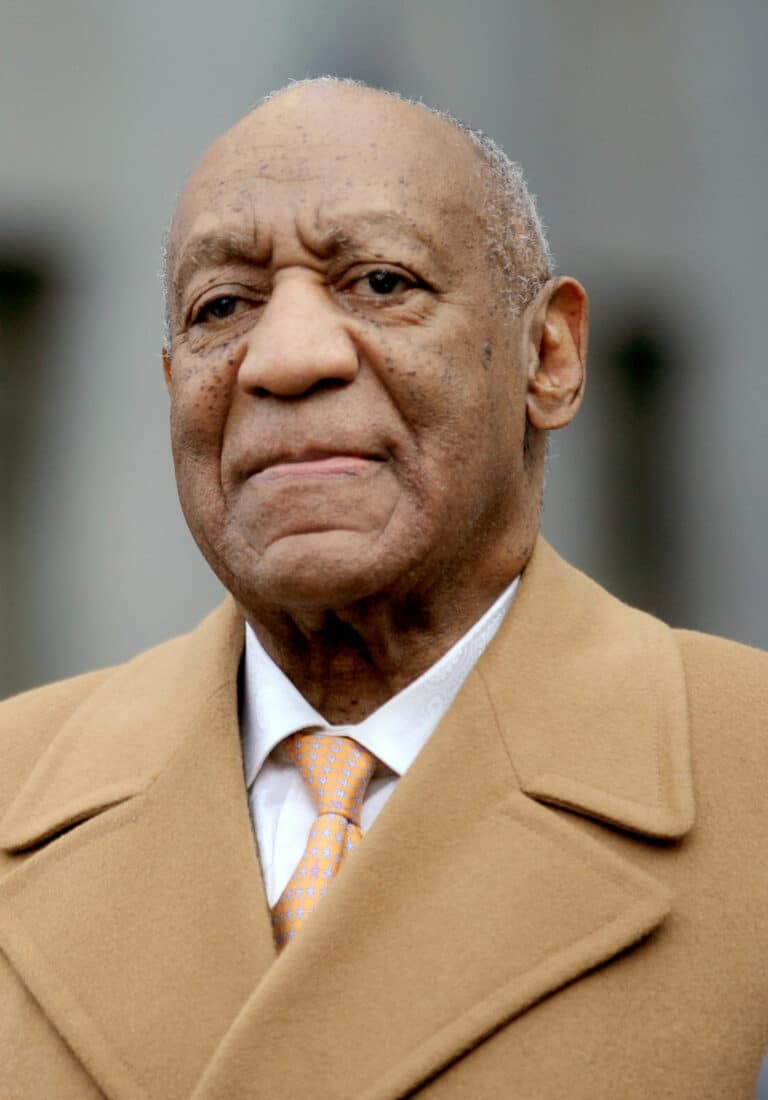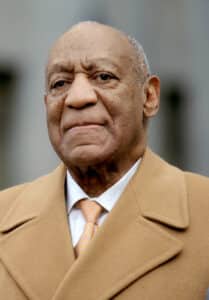 Bill Cosby's long and storied career began back in 1965, quickly rising to fame with a recurring role in the '60s show I Spy. As fate would have it, just a little over a decade later, he'd get his own show, The Bill Cosby Show. One of his bigger roles was in the show The Electric Company, where he appeared in a total of 260 episodes. The Cosby Show was not the first classic television show Bill led. Do you remember Fat Albert? That was remade with SNL star Kenan Thompson as Albert, and Cosby makes a little cameo in the remake, too.
The '80s would bring us The Cosby Show, not to be confused with The Bill Cosby Show, until 1992, and Cosby's important namesake didn't stop there. We also saw the show The Cosby Mysteries, Cosby, and Little Bill. Also, few could forget his stint on Kids Say the Darndest Things. He truly just had one of those names you don't stop using for shows, it seemed.
Cosby's last acting credit was in 2004's Fat Albert, but he wasn't about to enjoy a nice, quiet retirement. instead, he was slapped with sexual assault lawsuits left and right, eventually ending up in jail. It was a highly publicized case of a string of sexual assault accusations dating back to the '60s, which led to Cosby serving three years in prison until the Supreme Court overturned his conviction, citing violations of his due process rights. To this day, there are still two currently active cases.
Cosby is 84 years old today and has a more controversial legacy than anybody might have anticipated. How do you feel about Bill now? Has it changed the way you watch programs with him in it? Let us know in the comments.
Phylicia Rashad (Clair Huxtable)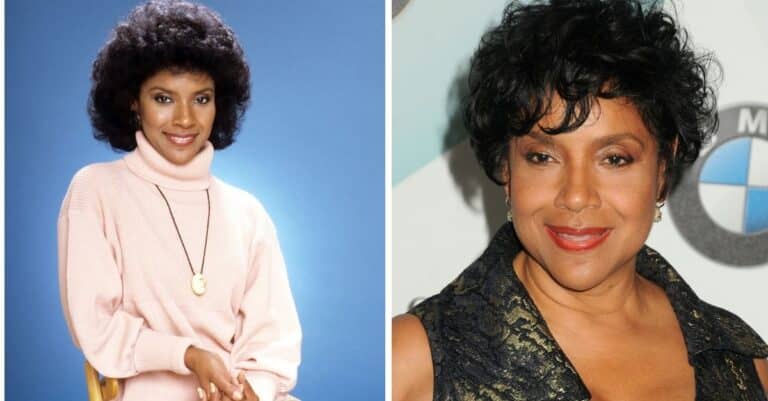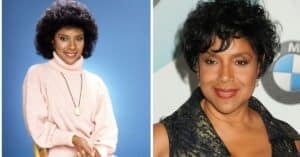 Clair Huxtable is the wife of Cliff Huxtable and the mother of their five children. She's working as a lawyer and values the importance of maintaining a successful career and a strong household simultaneously, a leader by example.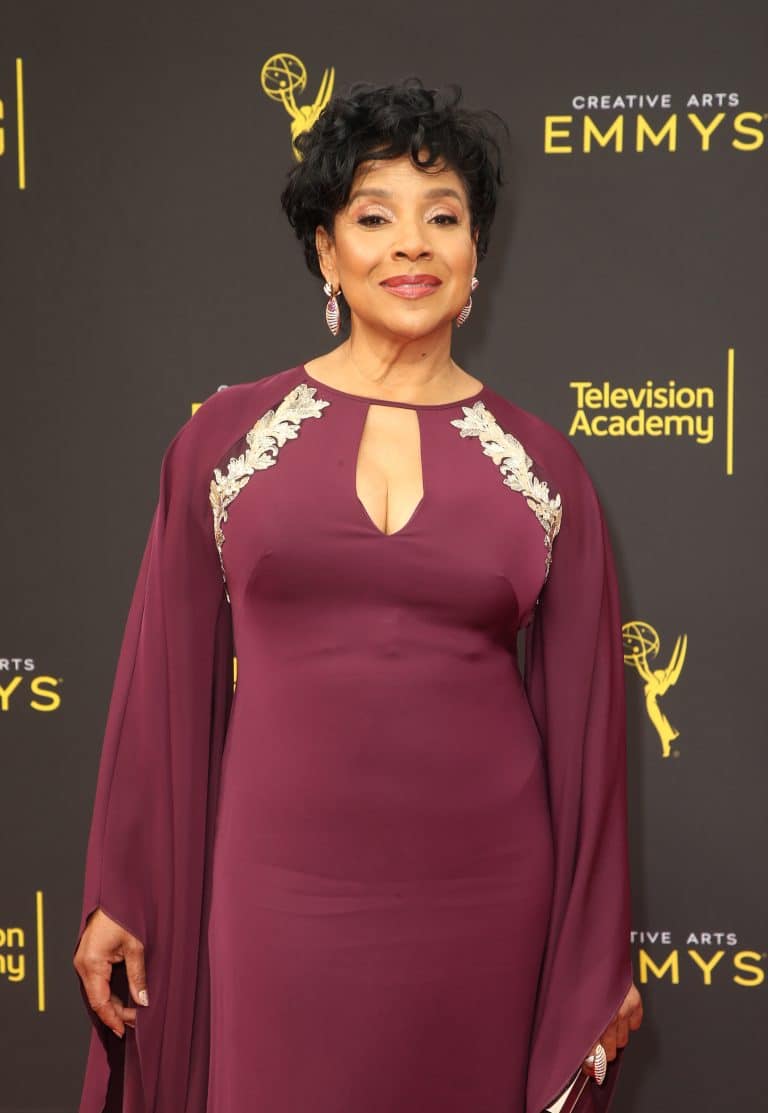 Of course, her best-known role—and perhaps breakout role—was on The Cosby Show. She also appeared on the show Cosby some years later. But she has been working for years. Fans of Disney World might recognize her from the ride "Countdown to Extinction," which later changed its name to "Dinosaur."
She's also dabbled in voice work, such as in the animated children's show Little Bill as Brenda Glover—your kids and grandkids might remember that one! She also did voice work for the Family Guy spinoff show, The Cleveland Show. In the later 2000s, she played another powerful woman, the character of Mary Anne Creed in the Creed films.
She's still as busy as ever, We most recently saw her in a recurring role in the hit show Empire until 2018 and NBC's drama series This Is Us from 2019 to 2021. She's 73 years old she's also spent time as the Dean of the College of Fine Arts at Howard University, which was dealing with some student backlash over living conditions, so best of luck righting the ship, Phylicia.
Lisa Bonet (Denise Huxtable)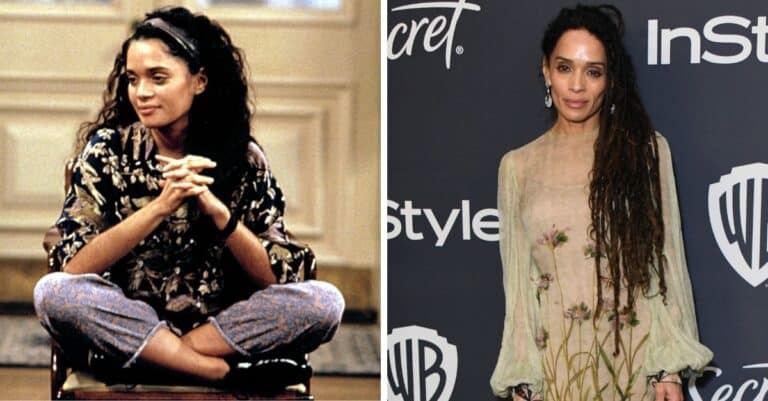 Denise Huxtable was known for her eccentric clothing and free-spirited wild-child nature, not unlike the real Lisa Bonet. Lisa began acting in 1983. She often competed in beauty competitions and appeared in guest spots on television series as a child before claiming her role in The Cosby Show. In '87, she briefly left the show to then star in the spin-off series A Different World, which focused on Denise's life at college.


In between all of that, she appeared in the movie Angel Heart opposite Mickey Rourke, in which a scene displayed explicit moments between the pair, so they were edited to ensure an R rating—and this was followed up by a topless centerspread in Interview magazine. She really went out of her way to break out of that squeaky clean wholesome child archetype and in the end, she was successful.
Shortly after she rejoined the cast of The Cosby Show, she was fired in 1991 due to "creative differences." After she was fired, she mostly appeared in made-for-TV movies. In recent years, she has managed to snag some recurring roles in shows like The Red Road in 2014 to 2015 and Ray Donovan in 2016, which was her most recent role
Today, Lisa is 54 years old and most recently made headlines for ending her relationship with famous actor Jason Momoa in 2022. They had been together since 2005 and married since 2017. And while we're on the subject, she was also married to rocker Lenny Kravitz. We wish Lisa Bonet and all her husbands the best!
Malcolm-Jamal Warner (Theo Huxtable)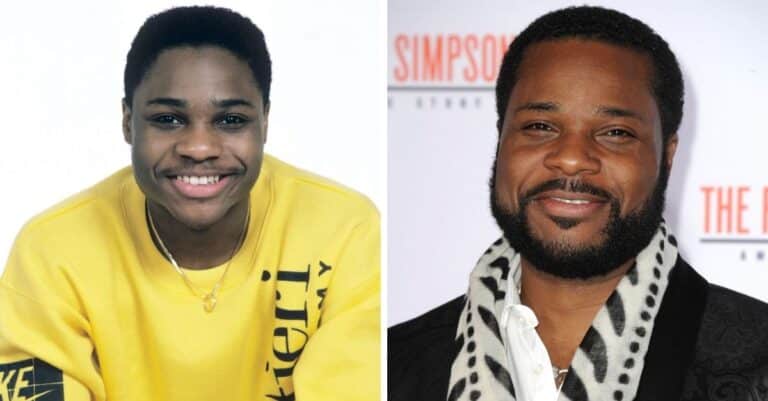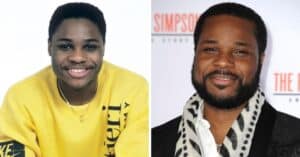 The lovable Theodore, better known as Theo Huxtable is Cosby's son in the show and was based on Cosby's real-life son Ennis.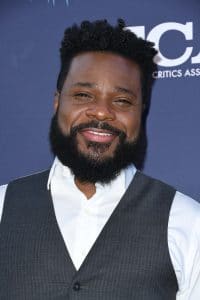 Malcolm-Jamal Warner began acting in 1982 with his breakout role being in The Cosby Show just a few years later. In the '90s he went on to snag another popular role of his on the show Malcolm & Eddie, as Malcolm McGee, and also voiced the role of the Producer on The Magic School Bus show. Since the 2000s, he co-starred in BET's scripted comedic television series Reed Between the Lines. He also landed the part of Al Cowlings in the crime series American Crime Story in 2016, based on the events of the O.J. Simpson trial.
He's been super into TV work lately, appearing on a number of shows in semi-recurring roles, including the shows Girlfriends' Guide to Divorce and Sneaky Pete. When asked about Cosby's impact on the show's power, Warner has said "Yes, the legacy of the show has been tarnished because whenever we saw negative stereotypical images of Black people on tv and/or film we've always had The Cosby Show to hold up juxtaposed to that, but now that it's taken off the air we no longer have that." However, when headlines soon after reduced his comments to simply "Malcolm-Jamal Warner says the legacy of The Cosby Show has been tarnished," Warner felt the sentiment was improperly expressed and went on to quote his TV sister Keshia Knight Pulliam, "the legacy of the show could never be tarnished because of all the good it did for our culture."
Most recently, he finished up his role in the show The Resident in 2021. He's 51 years old today and laying low a bit, enjoying family life. He is married and has a child, but will not disclose either name due to alleged "privacy concerns," so that is all that's known about his personal life.
Tempestt Bledsoe (Vaness Huxtable)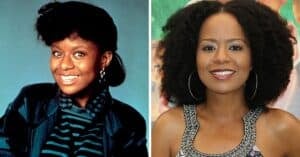 Bledsoe was only 11 when she was cast on The Cosby Show as Vanessa Huxtable, the second youngest Cosby child who is generally a very good daughter and, aside from arguments with Rudy, leaves her parents little to worry about.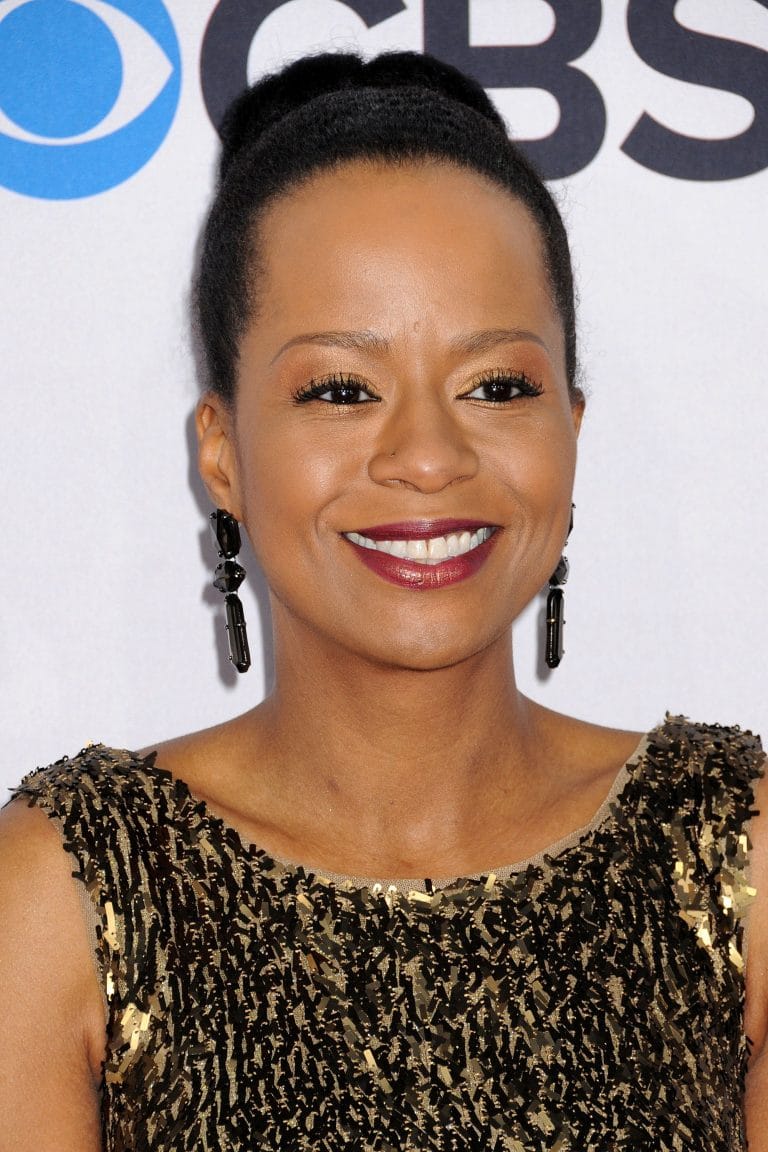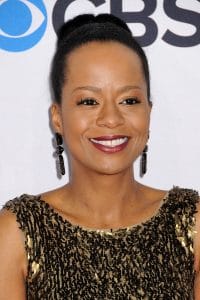 Tempestt Bledsoe began acting in 1984 with her first big role being, you guessed it, Vanessa Huxtable in the cast of The Cosby Show. She was a regular on the show until its end in 1992. Tempestt went on to host her own daytime talk show, The Tempestt Bledsoe Show, produced by Columbia TriStar Television and Dick Clark.
We last saw her in an episode of Family Reunion back in 2019. At 48 years old, she's been laying pretty low these days. She has been with her long-time boyfriend, actor Darryl M. Bell, since 1993.
Keshia Knight Pulliam (Rudy Huxtable)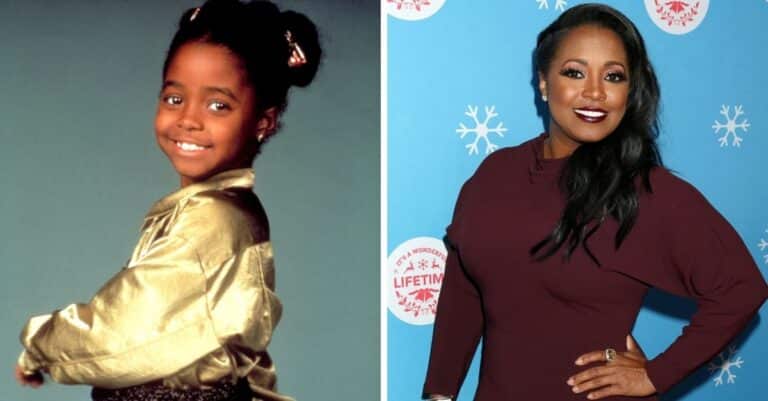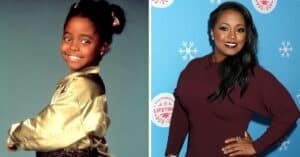 Rudy is the youngest child who went from a precocious five-year-old to a quintessential free-thinking teenager throughout the course of the show yearning for the independence of adult life.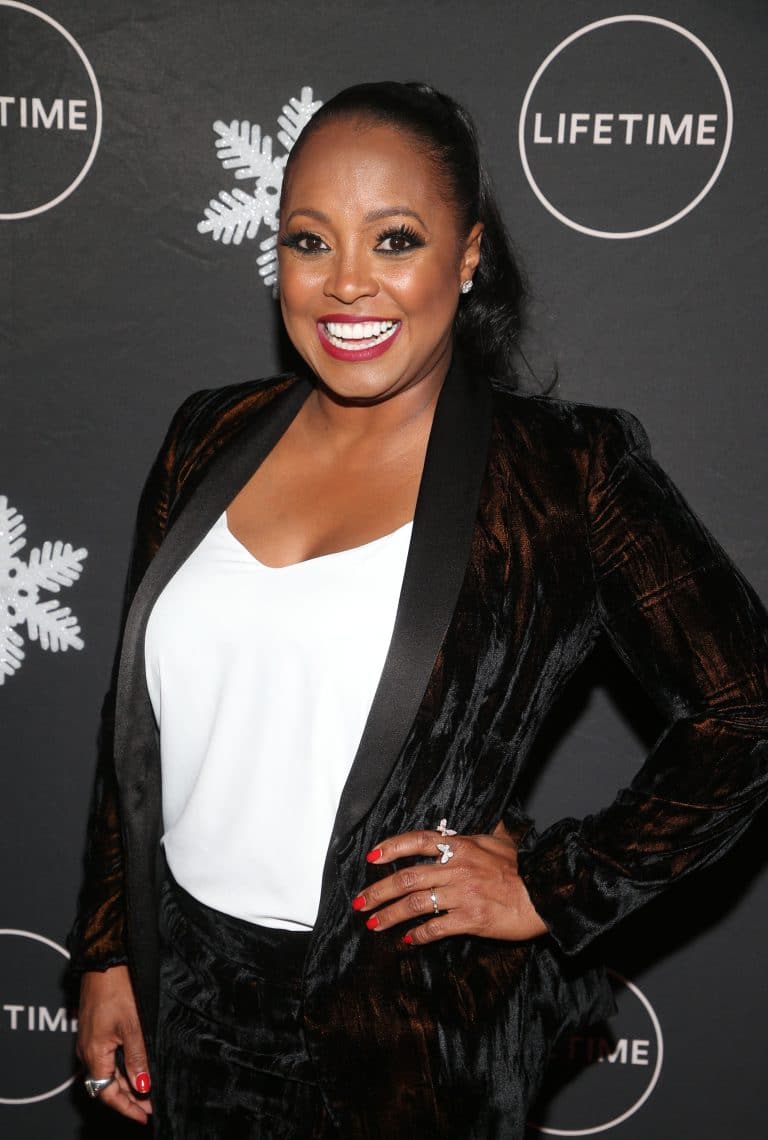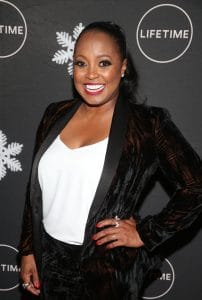 Rudy was originally intended to be a boy and Family Matters actor Jaleel White had been considered the first choice for the role until Pulliam impressed the show's producers once auditions had finally been opened to girls. Pulliam first began acting in 1984 with The Cosby Show cast; couldn't ask for a stronger start.
She continued working after The Cosby Show, appearing in television commercials and TV shows, making her feature film debut in 1985's The Last Dragon 1985. She has populated different types of game shows and actually won a celebrity version of Fear Factor in 2002 and also won a celebrity version of The Weakest Link, and participated in Celebrity Mole: Yucatan. In 2008, she joined Tyler Perry's House of Payne cast and has been a part of it for over 15 years. What a run!
Now 42 years old, she is ranked at No. 27 in VH1's list of the "100 Greatest Kid Stars." She is now likely focused on married life since she recently tied the knot with actor Brad James in 2021. Congratulations!
Raven-Symoné (Olivia Kendall)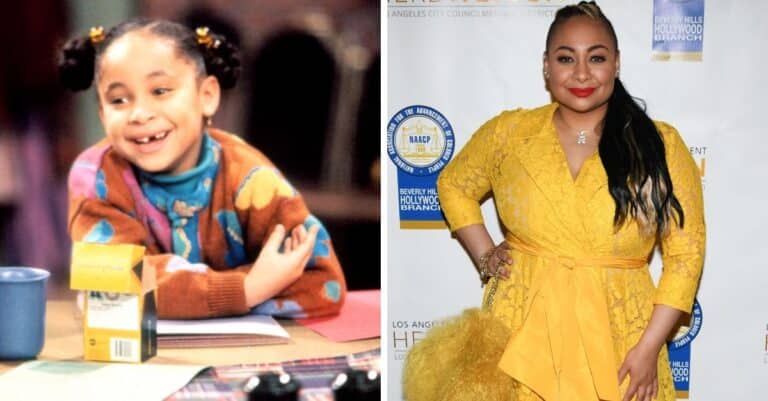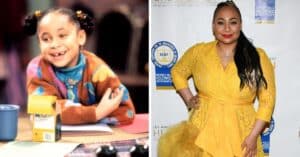 Raven-Symone scored her role as Olivia in The Cosby Show cast when she was just a few years old—she had auditioned for a role in the Bill Cosby movie Ghost Dad and at just 3 years old she was considered too young at the time, but Cosby loved her so much he found a role for her on his show. She was kind of the cute toddler replacement when Rudy got too old. Kids grow up at the darndest speeds!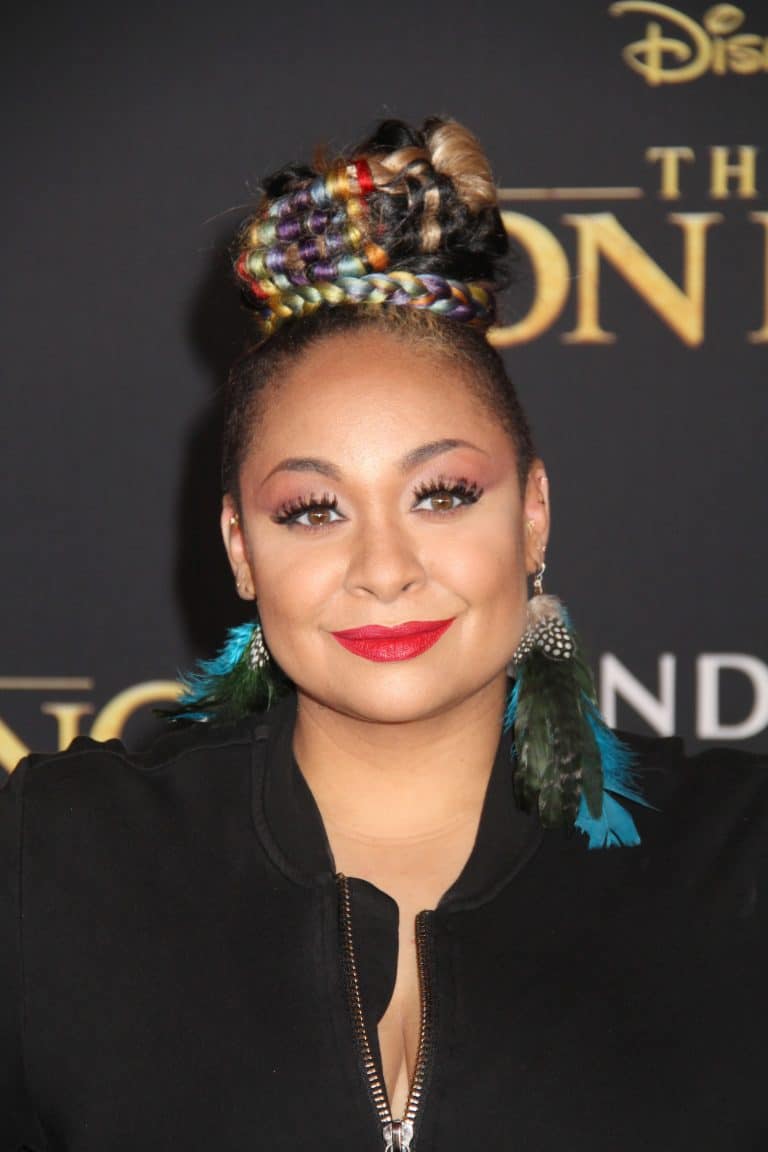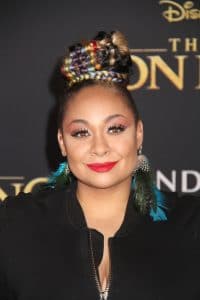 One year after Cosby ended, she had her first film role in The Little Rascals as Stymie's girlfriend. She was then cast alongside famous comedian and actor Eddie Murphy in Dr. Dolittle. All this before officially becoming a bonafide Disney Channel star, with her own sitcom: That's so Raven. She was such a success on Disney that she landed original movies like The Cheetah Girls. She even came out with a song in 2020 called "Spacetruck" under the name RAVEN, which is part of her upcoming EP.
Now 36 years old, she married social media manager Miranda Maday and continues to focus on her singing.
The Cosby Show boasted such an incredibly talented cast. People loved watching the Huxtables navigate through everyday life in a way that was both relatable and inspiring. So tell us, who was your favorite character on the show? Did you watch its spinoffs?  Get in the comments and let's discuss.