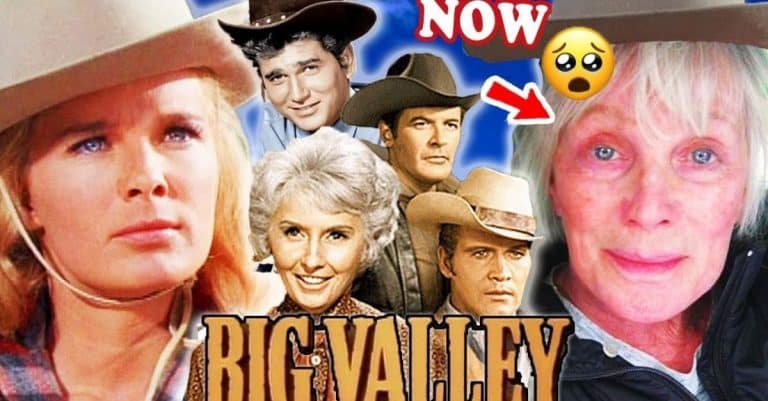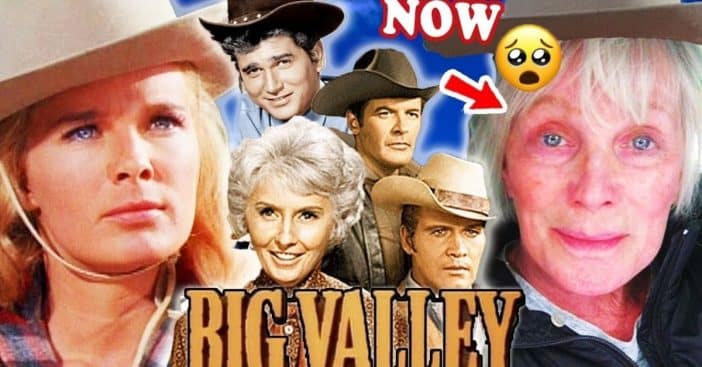 3/31/2023
Ah, what a great day for a ride through The Big Valley, old Stockton. Someone might even just cross into Barkley Ranch, the biggest piece of private property in 1800s California, and home to the elite yet model Barkley family. These aren't the villainous ultra-rich characters popular in recent media. The Barkleys are wealthy and influential, but at the same time upstanding and heroes of The Big Valley. That's what made this Classic TV Western drama all the more unique — and its cast all the more remarkable.
So, where are they now? This will help wrangle up the answers to this mystery surrounding the cast. Alright, time to get to it before Audra gets impatient.
Barbara Stanwyck (Victoria Barkley)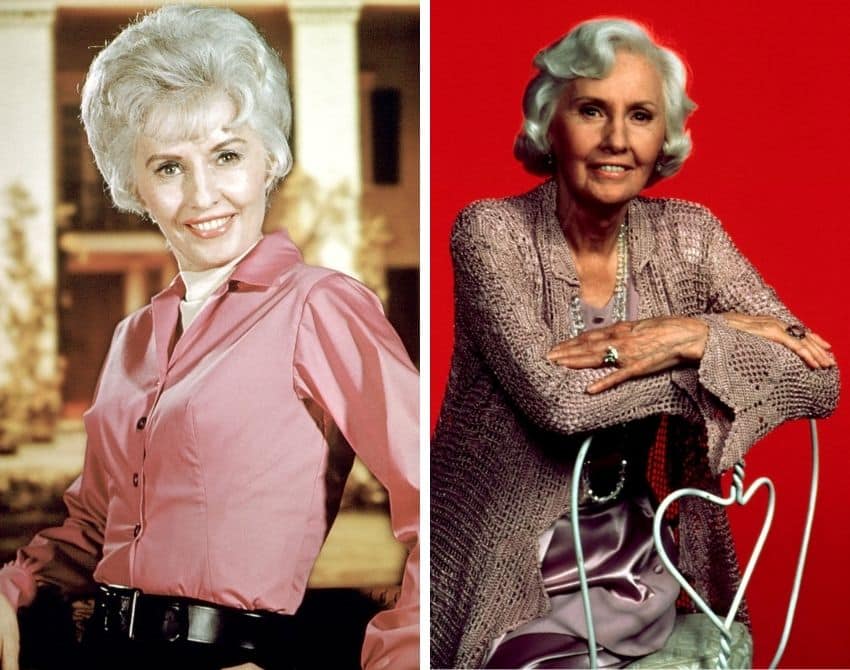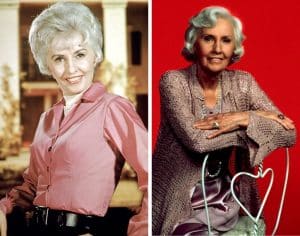 Make way for the queen of Stockton, California! Victoria Barkley was the widow of the highly influential Thomas Barkley and became the reigning matriarch to four fiery siblings. She had to be a strong, hard woman, but that doesn't mean she didn't love all her kids deeply. She even called Tom's illegitimate son her own when he voiced feelings of doubt and isolation.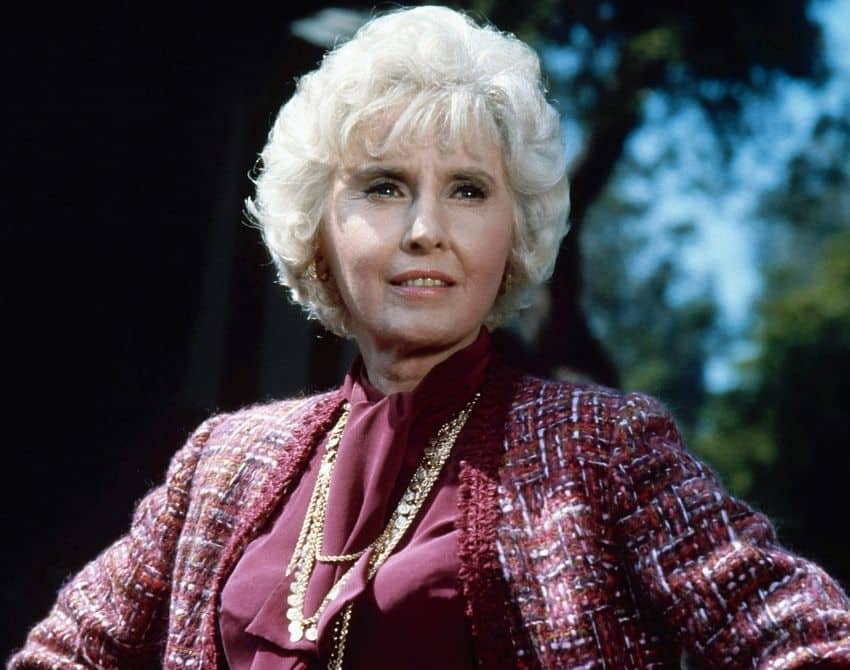 Barbara Stanwyck's elegance, paired with guts, helped make her character a female pillar in the western genre. That genius blend of love and power comes from Stanwyck herself, who won hearts wherever she went. But in reality, heartbreak after heartbreak followed Stanwyck when she was just a girl, so few family members saw her finally make it big.
She was a movie star, and in 1941 Stanwyck stole the show alongside Henry Fonda in The Lady Eve, regarded as one of the best romance and comedy movies of all time.
She was nominated for an Oscar that year, but for a different movie, Ball of Fire, directed by the legendary Howard Hawks. In fact, Stanwyck received four Oscar nominations but never won until an Honorary Oscar came her way in 1982. She'd long since earned the unofficial but accurate title "The Greatest Actor to Never Win an Oscar."
After fully dominating the film industry for decades, TV shows welcomed her with open arms. It was Stanwyck's idea to make Victoria Barkley so strong, refusing to play her as just a weak, mourning pawn.
Nominated for three Emmys for her Victoria Barkley and winning one, Miss Barbara Stanwyck took some time away from acting for seven years before roping herself another Emmy win for 1983's mini-series, The Thorn Birds. Then, she reunited with her Big Valley co-star Linda Evans as Constance Colby in Dynasty and the subsequent spin-off, The Colbys.
Although she starred alongside Charlton Heston in the show, Stanwyck was unhappy with the experience and was only part of the first season. This would be her final role. With a career spanning seven decades, Barbara passed away in 1990 at the age of 82. Her ashes were scattered in California, hopefully in the Big Valley.
Richard Long (Jarrod Thomas Barkley)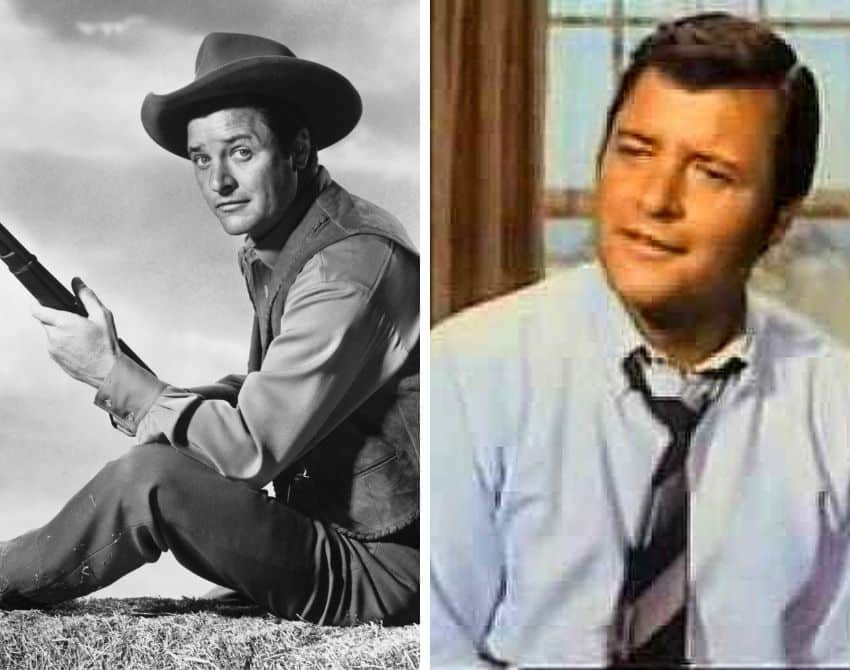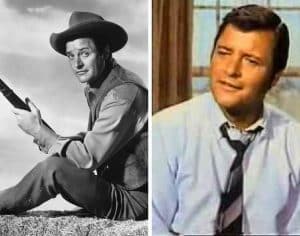 In the absence of dad, eldest son Jarrod Thomas Barkley stepped up and was the calm, reasonable man for his household. He even had his father's name as part of his own, handling the pressure with grace. He was an educated lawyer and usually kept a level head.
Richard Long didn't plan on becoming an actor, he just took classes for easy school credits. Turns out, he was actually really good at it, and a talent scout brought him on to 1946's Tomorrow is Forever. At just 19 years old he was co-starring in not one but two films with Orson Welles, also 1946's The Stranger. What a start!
Fans can also catch him in a rather beloved program, Ma and Pa Kettle, in which Long played Tom Kettle for three films before turning his attention to TV. He was the series lead in 1959's  Bourbon Street Beat as Rex Randolph, a private eye. Long reprised this character on 77 Sunset Strip from 1960 to 1962.
After The Big Valley, things took a comedic turn, with Nanny and the Professor, which also got two animated movies Long contributed his voice to. The role let Long really be himself and show off his fun side, which critics loved.
His personal life is interesting as well. After Long was discharged from the Korean War in 1952, he began dating Suzan Ball, Lucille Ball's second cousin. Their marriage was a big deal, but sadly Ball died of cancer at just 21 years old in 1955.
His next marriage to actress Mara Corday would be rocky — Long drank to the point that Corday accused him of attacking her while intoxicated. The two nearly divorced, but she didn't press charges and they never split officially. Sadly, Long had a serious case of pneumonia in his youth which severely damaged his heart and between that, smoking, and alcohol, he died in 1974, four days after his 47th birthday.
Peter Breck (Nick Barkley)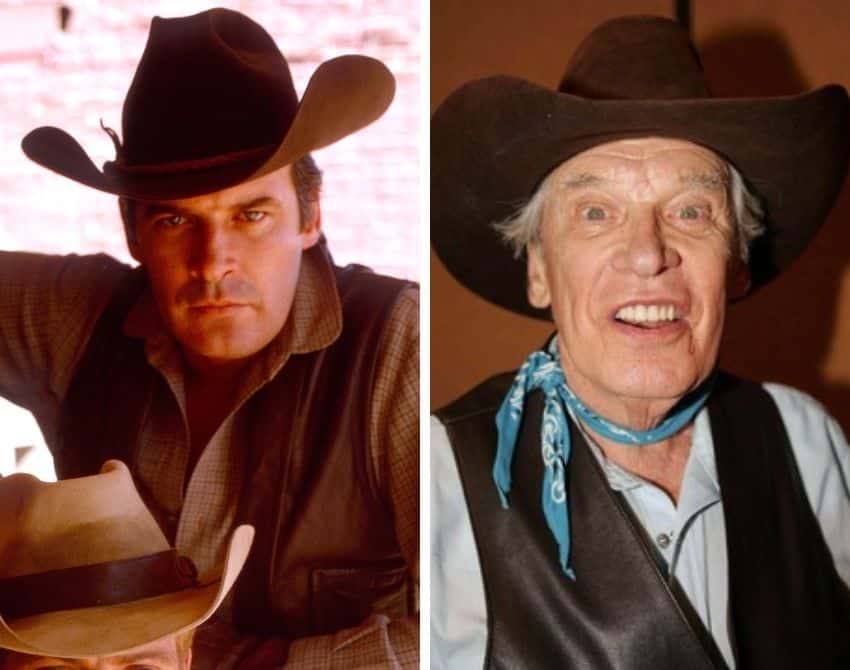 Bears will be bears. Keeping a cool head was definitely not Nick Barkley's specialty. He was the big intimidating ranch manager with a hot temper and tendency to get into fistfights. Word to the wise: Barkleys don't like to get shoved. According to Wildest Westerns Magazine, Breck was able to draw his gun in 16/100th of a second, making the character of Nick Barkley the fastest draw in television history.
After getting out of the Navy in the '40s, Breck played professional basketball for the Rochester Royals during the 1948 season before turning to drama. His first huge break was starring in the western, Black Saddle in 1959. Then he got a great arc on Maverick as Doc Holliday for six episodes.
This was followed by The Big Valley. He became a key part of the show's story, even if his character usually made a situation worse, especially whenever Nick was in court. Breck's character just couldn't hold his tongue and always got into trouble with the judge. It was pretty funny.
He even reprised his Nick Barkeley for one of four episodes in which he reunited with his half-Barkley brother, Lee Majors on Major's hit '80s show, The Fall Guy. After crossing paths with a ton of budding stars, Breck opened the Breck Academy in Vancouver to help others move up in their careers.
Breck started fighting dementia in 2010 and sadly died two years later at the age of 82.
Linda Evans (Audra Barkley)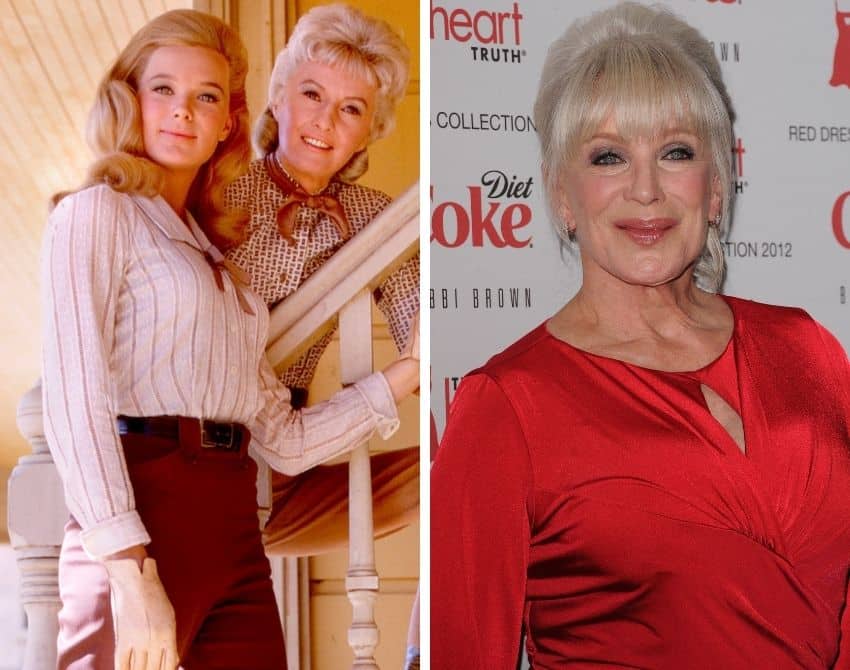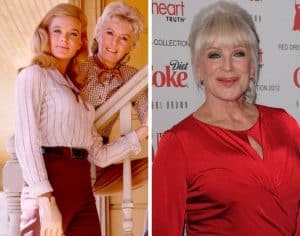 Wanderers, beware. You have stepped on private property and Audra Barkley will remove you herself if she has to. Nick had a short fuse, but Audra was a pot that could boil over and leave everyone scalded. It makes sense that Nick was her idol, actually…
Evans got her start when she was just 18 with five episodes of The Adventures of Ozzie and Harriet, but her Audra was her big claim to fame in 1965 — although it's actually pretty remarkable she made it onto the cast at all. She originally auditioned for the film The Glory Guys, and director Arnold Laven told her, "My goodness, that's the worst reading I've heard today!" Thankfully, he then told her she did have an acting quality he liked, and she should stick around for when they started this new show, The Big Valley. Everything happens for a reason. One door closes; another door opens.
In 1980, she co-starred in one of Steve McQueen's final western films, Tom Horn. Then she struck gold again in '81, Well, technically, she struck oil, as Krystle Carrington in Dynasty.
Success boomed then fizzled out, so she retired in '97. Evans, 80, was arrested in May 2014 for driving under the influence of a prescription. But she's back acting, having appeared in the 2021 film Swan Song.
Lee Majors (Heath Barkley)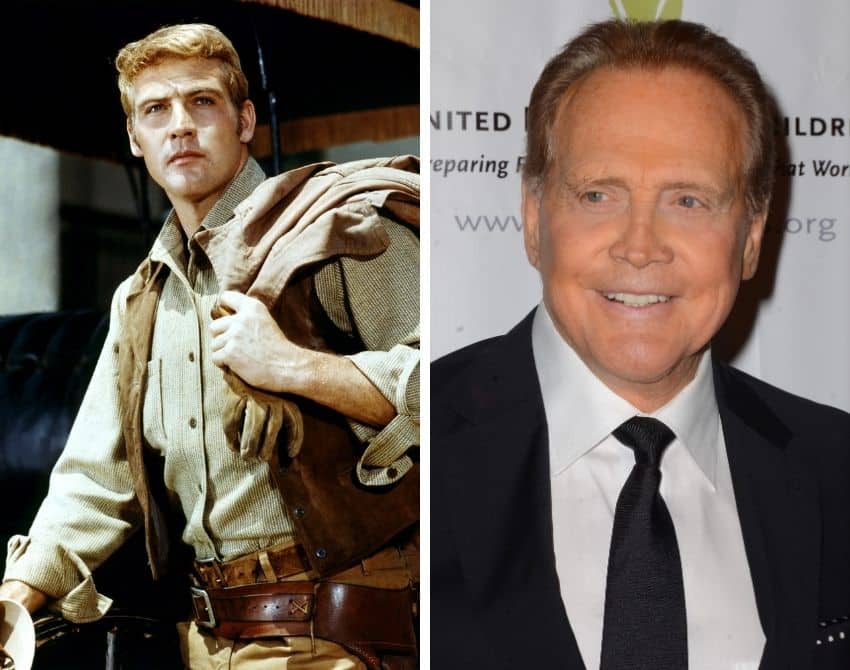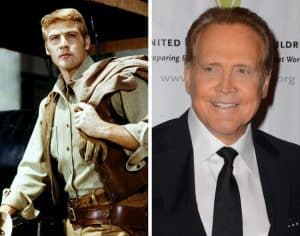 Nothing was ever as it seemed with Heath, and that's basically how he had to live every day of his life. Heath was the illegitimate son of the Barkley patriarch who rode into their lives one day. He was gruff like Nick, but a little more rational. His arc with the family was always the most compelling plotline.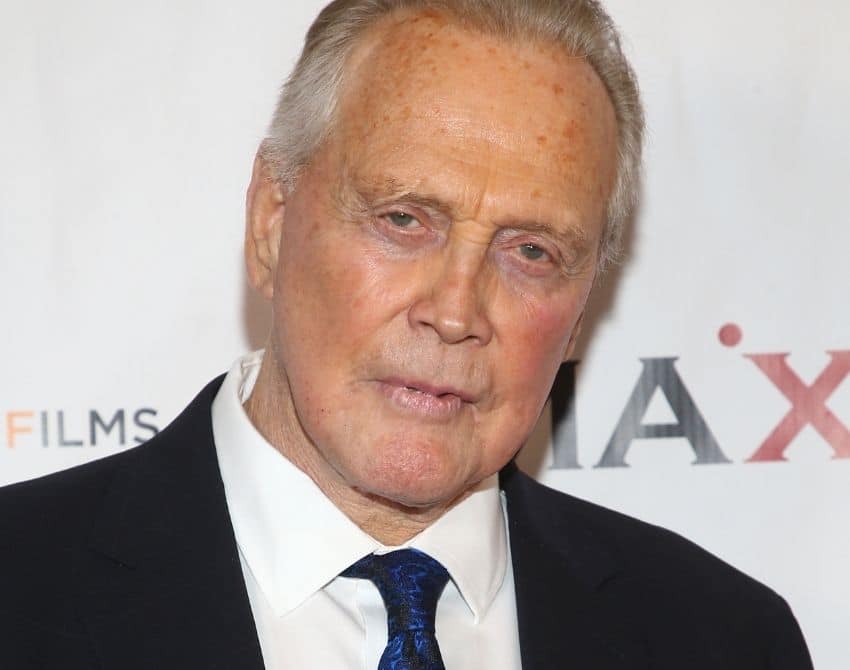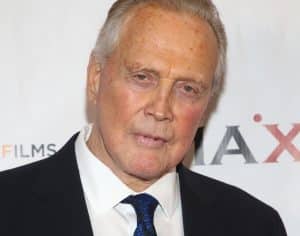 Working around Barkley Ranch could get tiring, but thankfully Lee Majors came with an athletic background, so stuff like horseback riding and fighting was no sweat. You'd understand if he sweated just a little, though, because while he was doing The Big Valley, Majors met bombshell future wife Farrah Fawcett. He helped introduce her to some big names, and over the years both their careers exploded. So did their relationship, and that's actually why they ended up divorcing. Today Lee is 83 and seems to have only gotten better, faster, stronger (see what we did there, referencing his most popular series, The Six Million Dollar Man?).
This was a wonderful show that had an all-star cast. Who was your favorite member of the Barkley Family? Was this the best Western that was made for TV? Let us know in the comments below, and let's see who has the fastest draw.