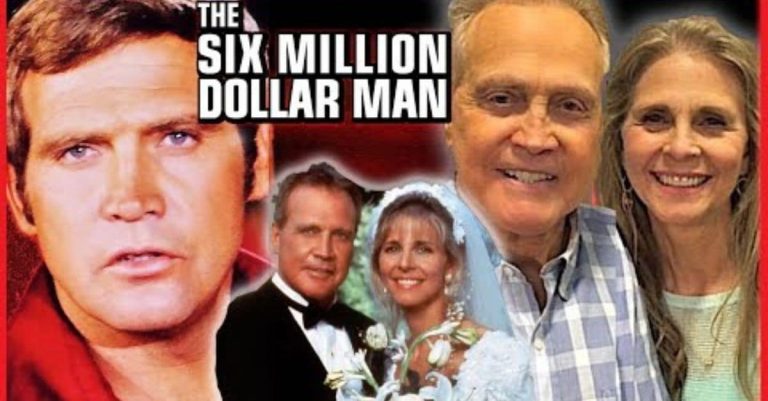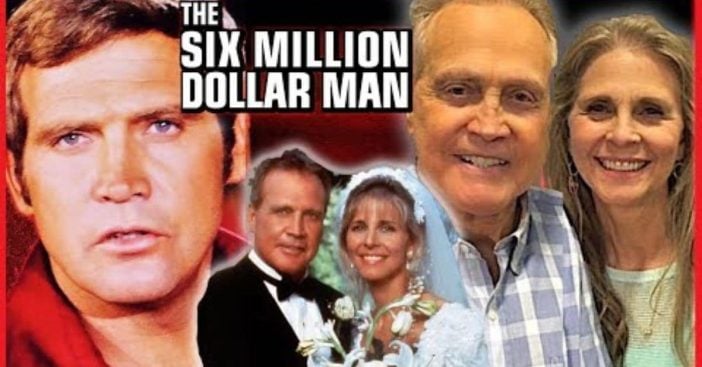 UPDATE 1/17/2023
Back in the 1970s, Sundays became a lot of people's favorite day of the week, even with Monday looming over them. That's all thanks to The Six Million Dollar Man, a unique show with a lasting presence and excellent cast. It provided all sorts of imagination fuel for kids. But where did the Six Million Dollar Man cast slow-motion run off to after the show?
Based on the 1972 novel Cyborg by Martin Caidin, astronaut turned super-powered government operative Steve Austin first arrived on television in the form of a trio of 1973 TV movies. These were The Six Million Dollar Man, Wine, Women and War and The Solid Gold Kidnapping, each of which were massive ratings hits, leading to the weekly series that debuted in 1974 and ran until 1978. In the end, the show gave us not one, but two super-powered icons — Austin and Jaime Sommers, aka The Bionic Woman (subject of her own series). Not to mention the star power it endowed on the cast thanks to their work on it.  The time has come to look back at them, both then and now.
Lee Majors (Steve Austin)

Steve Austin became known as a man barely alive. But soon after, he became bionic, the titular six million dollar man, equipped with a super-strong arm, both legs, and a bionic eye implant to lead the cast to victory. Three of his limbs had the power of a bulldozer, allowing him to tackle just about any feat with raw strength and agility. These abilities made Austin a famous action hero in the genre throughout the '70s.
Fittingly, the man who portrayed him, Lee Majors, 83, came from an athletic background himself. In fact, if he had had his way, he'd have been a sports hero rather than a TV star. In particular, he loved indulging in track and football and competed throughout his school years into college. However, an injury cut his football career short, setting him down a rocky path to acting. Some of this did pay off, though, because reportedly Majors did 90% of his own stunts. He really was the bionic man!
Lee made his feature film debut in the 1964 Joan Crawford film Straitjacket, followed the next year by a guest starring roles on classic TV Western Gunsmoke and Alfred Hitchcock Presents. But then came the 1965 to 1969 Western The Big Valley, which put him alongside Dynasty's Linda Evans and Richard Long (Nanny and the Professor), and saw the actor cast as Heath. In 1968 he he co-starred with Charlton Heston in the film Will Penny, and in 1969 enjoyed acclaim for his role in the 1969 ABC Movie of the Week, The Ballad of Andy Crocker.
Michael McKenna, author of The ABC Movie of the Week: Big Movies for the Small Screen, explains, "He's a Vietnam vet struggling to get back into civilian or 'normal' life. That was important, because they weren't doing a lot of those movies in 1969 and Vietnam was, of course, a controversial issue. It was fairly sensitive with the culture clash of the Vietnam vet with a crew cut running into hippies on Sunset Blvd. and that sort of thing. You know, one of the things that TV doesn't get the credit for is dealing with issues, sometimes long before feature films were dealing with Vietnam, which they would do later with things like The Deer Hunter and Platoon."
Following the end of The Big Valley, Lee joined The Virginian for its last season in 1970 and the following year was made a co-star, alongside Arthur Hill, in the legal drama Owen Marshall, Counselor at Law. There would be several more TV movies before The Six Million Dollar Man came his way. Initially he was somewhat hesitant to sign up for that project, simply because he feared the superheroics would remind people of the 1960s' Adam West Batman TV show. Then when the subsequent Steve Austin TV movies went in a decidedly James Bondian direction, he was even more uncomfortable. "It was too cutesy," he points out.
The series itself, however, was very satisfying to him, though he admits there was a sense of relief when it was canceled after five seasons. "It was near 100 episodes," he offers, "and it was grueling. The hours were really, really long, and I lived on the lot. I had an apartment there. I got it there since I was under contract at Universal; back then they had apartments and I stayed on the lot almost the entire week. I'd go home on weekends, because it was just too far to go — I lived in Malibu — and otherwise I'd be driving back at five or six in the morning after shooting until seven or eight at night. I just didn't have a life for five years, and I was trying to maintain a marriage there with another popular girl."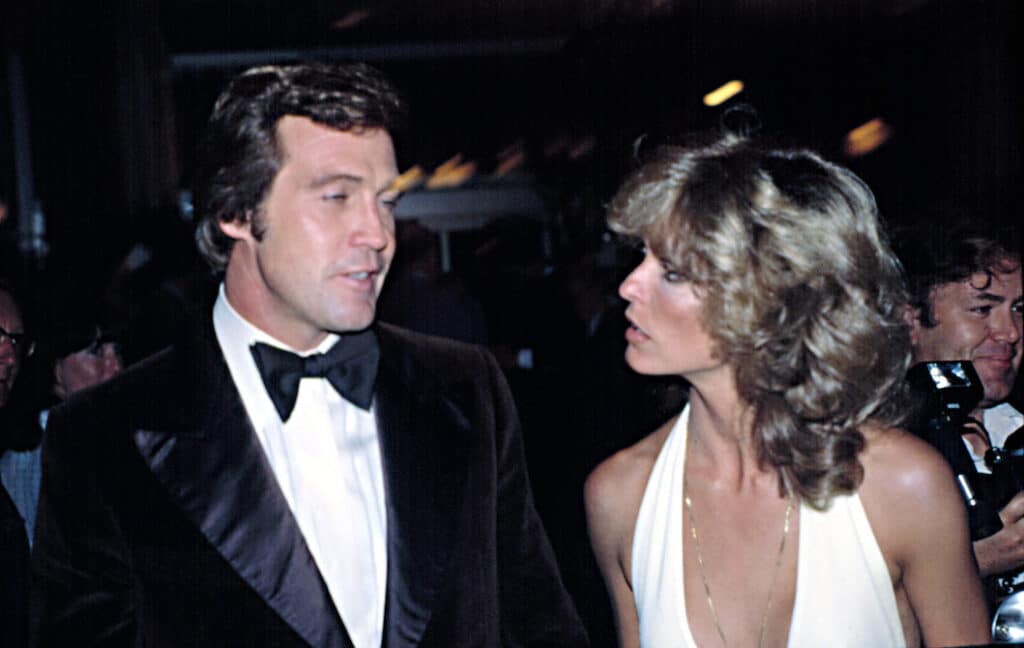 That "girl," for the record, was his second wife, Farrah Fawcett, who scored Charlie's Angels around the same time, their dual stardom impacting their marriage. "I ended up seeing her two weeks in one year," says Lee wistfully. "She was off doing films and stuff, and doing her series, and I was doing mine. That's mainly the reason we got divorced; we never saw each other. We stayed great friends, but we just had our own careers going and didn't have time for each other."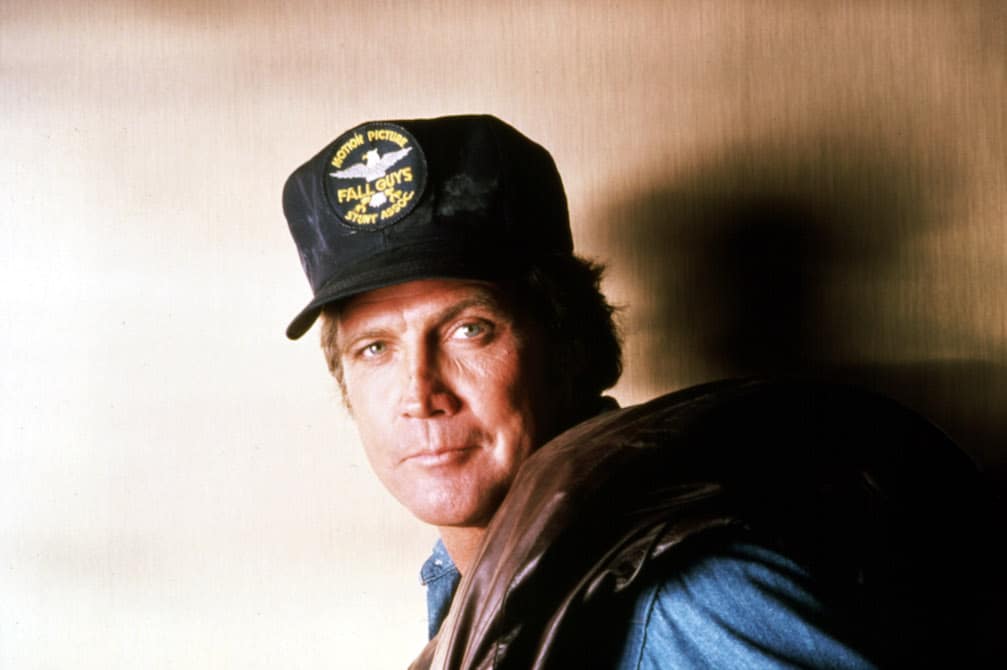 There were some film roles, though his next series, The Fall Guy, saw him playing Hollywood stunt man Colt Stevens from 1981 to 1986. "I wanted to so something to get away from Six Mill, and a producer friend of mine asked me to do The Fall Guy,"  he reflects. "Even though I did it for five years, The Fall Guy still didn't take away the impact of Steve Austin. To this day, Six Mill was the hottest series I did, even though, for me, it's Big Valley I liked very much."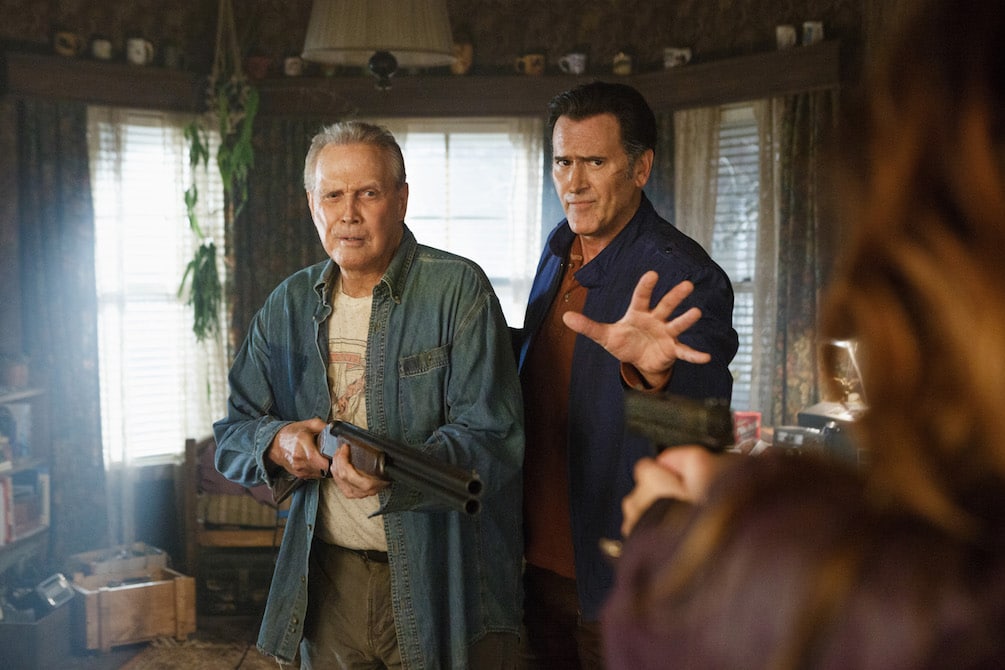 Most recently he had a recurring role in the horror-comedy series Ash vs. Evil Dead, playing Brock Williams, father to Ash Williams (played by Bruce Campbell). As Bruce expresses, "He was the first choice to play Ash's completely irresponsible and inappropriate father," laughs Bruce. "Now this is not normally his bag these days; he does Hallmark movies and things like that. But God bless him, he's got a great, twisted sense of humor and we had a great time talking about The Six Million Dollar Man. See, that's why I'm in this dumb business, because occasionally you get to run into people you admire like Lee. He's an iconic television actor. He's been in three shows over a hundred episodes each. You stick around long enough, you get to work with really cool people."
Sticking with the action and thrills, he was in a 2019 episode of the TV revival of Magnum P.I. and the 2021 film Narco Sub. Renegades was released in 2022. In his personal life, Lee has been married four times and is the father of 4.
Richard Anderson (Oscar Goldman)

Bureaucracy can inspire just about anyone to act calculating and distant, but at the end of the day, OSI Director Oscar Goldman had the capacity to be fatherly. He just had to always consider what each situation called for. Regardless, this director proved a lot more approachable after Darren McGavin left the role, when the character proved so cold and hard that even the cyborg Steve Austin called him a robot.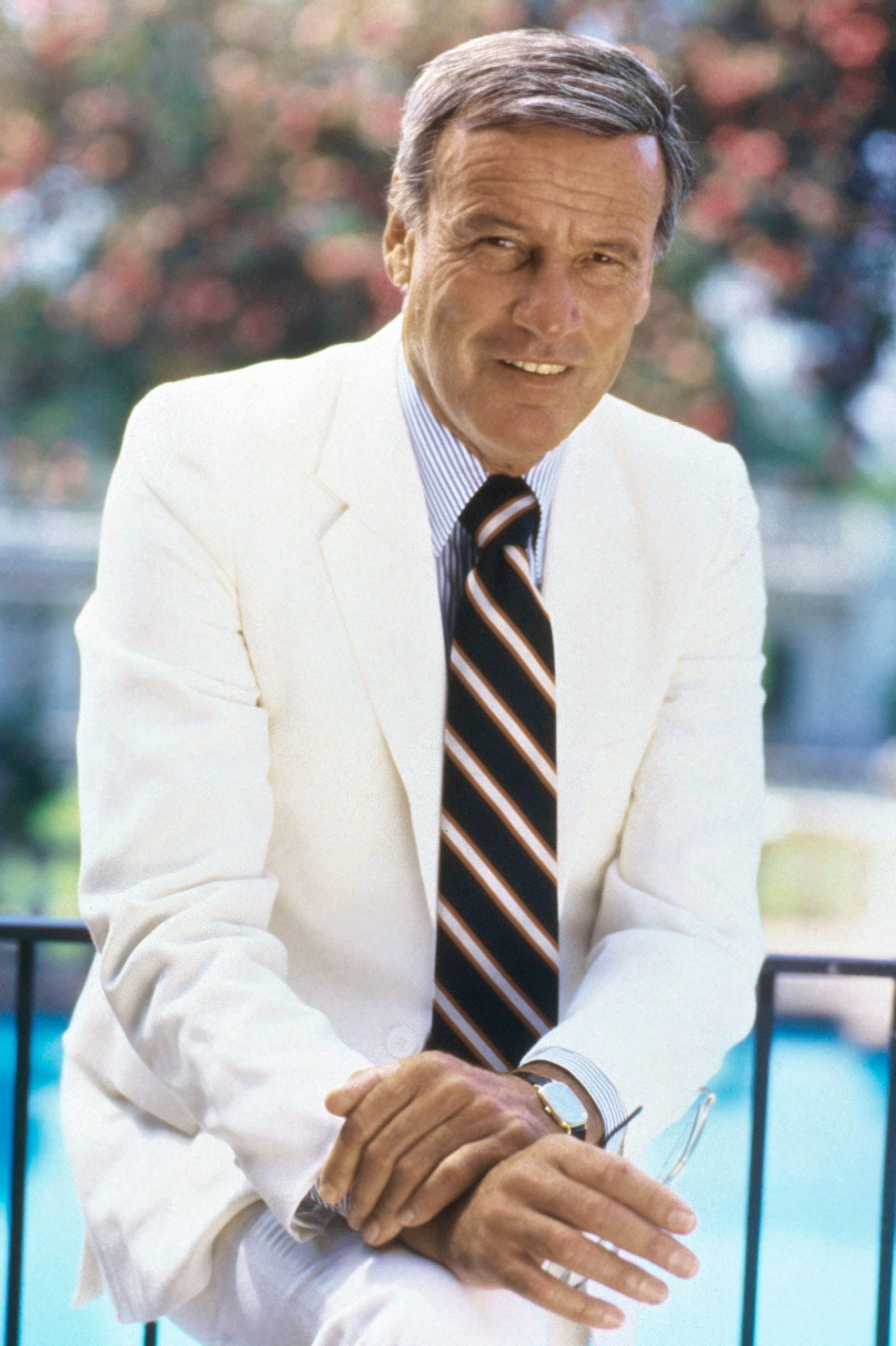 Richard Anderson's position in the cast as OSI Head for The Six Million Dollar Man lasted from the original series through the spinoff, The Bionic Woman  and into a trio of reunion TV movies in the 1980s and 1990s. Fittingly, Anderson actually stayed informed on the subject by hosting real-life deep dives into the field of bionics!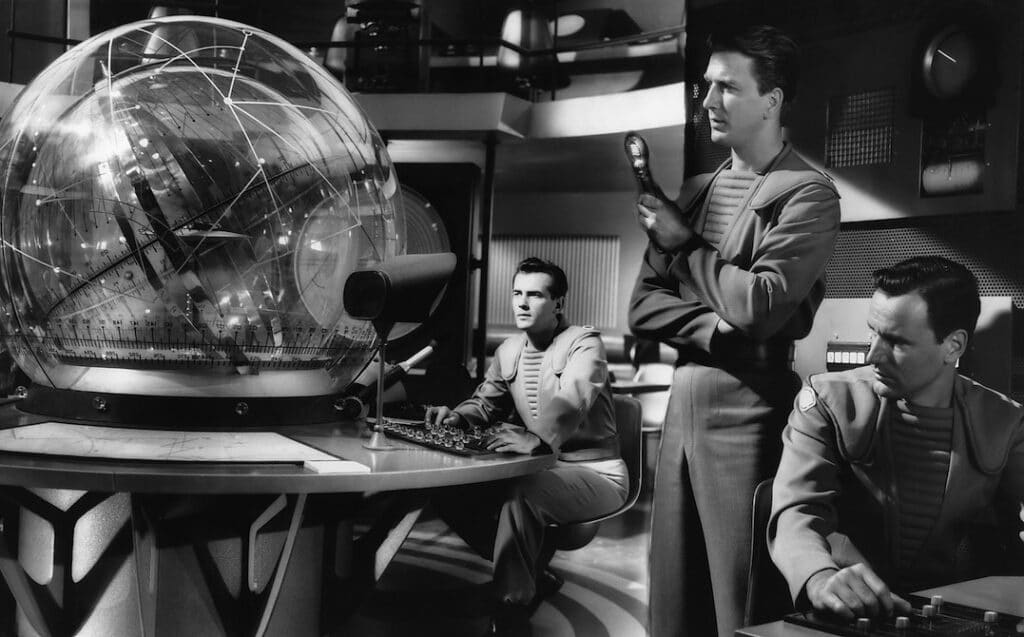 Born august 8, 1926 in Long Branch, New Jersey, Richard served in the US Army, after which he studied at the Actors' Laboratory Theatre and began working in radio stock theater. Then, in 1950, he became a contract player for MGM, appearing in dozens of films. One of them was the sci-fi classic, Forbidden Planet (1956) — which had more of a passing influence on the creation of Star Trek a decade later — and another was Stanley Kubrick's war film, Paths of Glory (1957).
Throughout the 1960s and into the 1970s, he moved back and forth between feature films, TV guest appearances and TV movies. One of them saw him go up against Darren McGavin's Carl Kolchak in the sequel to The Night Stalker, The Night Strangler (1973), in which he played the near-immortal Dr. Richard Malcolm.
In many of his later roles, Anderson played the bad guy — omitting, of course, Six Million Dollar Man. But, in his personal life — where he married twice and was the father of 3 — he was a philanthropist. He also crossed paths with some major icons, acting opposite Guy Williams' Zorro as a friend and rival. He definitely got to enjoy his prolonged fame and stardom, which helped him collect vintage cars like the 1957 Bentley Continental Flying Spur. He died in 2017 from natural causes at the age of 91. Rest in peace, Director Goldman.
Martin E. Brooks (Dr. Rudy Wells, seasons 3-5)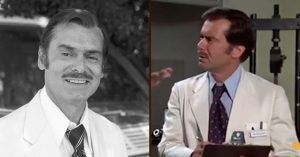 It takes a person with a very special background to handle medical and bionic needs at once. That's why OSI often paged Dr. Rudy Wells, a character almost as synonymous with The Six Million Dollar Man as Steve Austin himself. Dr. Wells became a familiar face across multiple shows and movies related to the bionic man and his colleagues.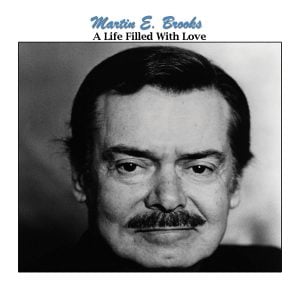 Martin E. Brooks took up the role for seasons three through five after entering the world of acting and Hollywood back in the '50s. Like many performers back then, he transitioned back and forth between acting on television, on the big screen and in the theater, the latter including The Andersonville Trial, An Enemy of the People and Burning Bright.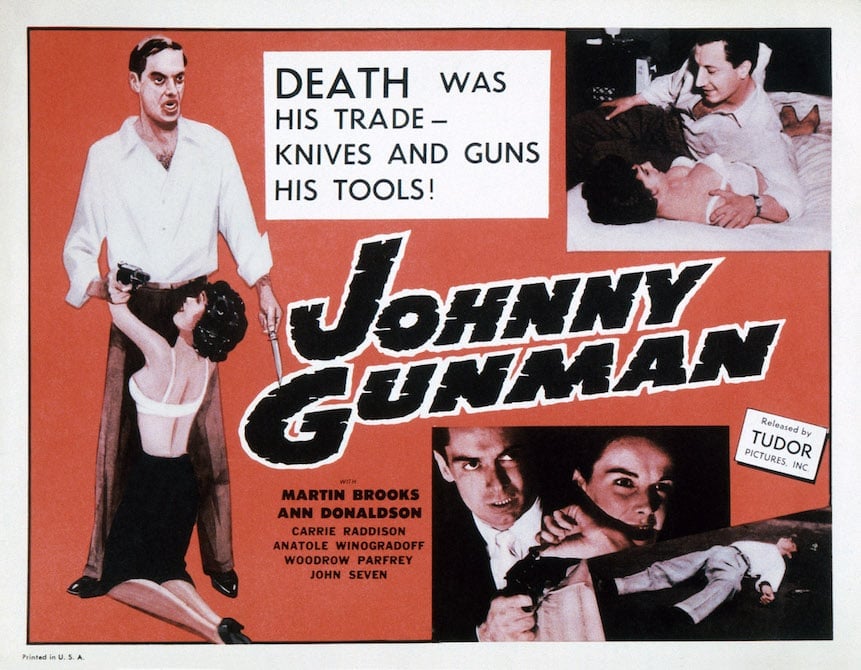 Although he appeared in many television shows, the only recurring part he had was as Deputy D.A. Chapman on McMillan & Wife between 1972 and 1973. It was, of course, as Rudy Wells that he achieved his most recognizable fame, the 1994 reunion film Bionic Ever After proving to be one of his last big projects. But he still kept himself busy, filling his later years with a lot of writing — books and music. His CD, "A Life Filled With Love," included tracks recorded in the '60s. Ultimately, Brooks passed away in 2015 at the ripe old age of 90.
Lindsay Wagner (Jaime Sommers)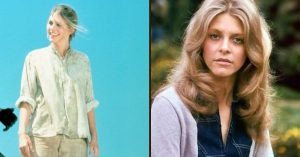 With a bionic ear that can detect the undetectable, powerful arm that can deliver a killer right hook, and two mechanical legs capable of unmatched sprinting, Jaime Sommers is the Bionic Woman. How much did it cost to create another multi-million dollar super-spy? Well, the jury's out. Jaime's actress, Lindsay Wagner, actually had to explain a lot of politics surrounding the bionic woman's cost, so it actually stayed classified for that reason.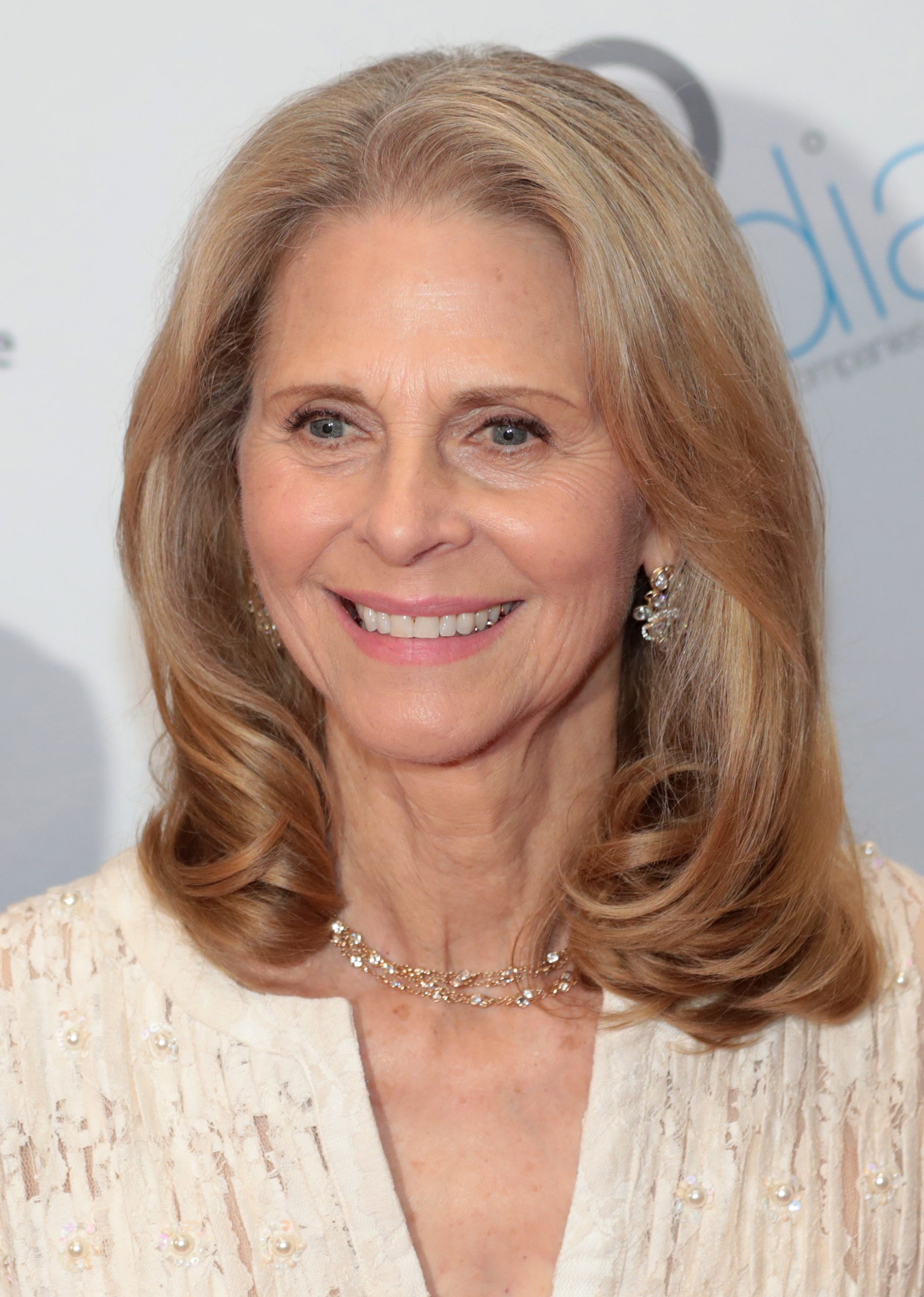 But Lindsay, 73, would never be deterred. Her role in The Six Million Dollar Man cast already helped her do great things for female viewers and that only expanded when she starred in The Bionic Woman, which aired from 1976 to 1978. With this role, Lindsay found herself thrust into an influential and inspiring spotlight. She and the German Shepherd Max the bionic dog won viewers of all demographics over with their charm. Though, it should be pointed out, Lee Majors was not one of them. "They actually came to me and said they had a bionic dog," Lee laughs, "and I said, 'That's not going in my show. You can give that to Lindsay for The Bionic Woman, but I'm not having that damn dog in my show.'"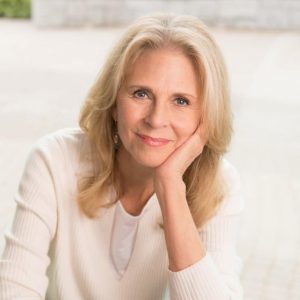 And even when the bionic spy turned in all her fancy implants, Wagner still landed admirable — and even nostalgic — roles, like in Scruples. Then, she crossed paths with another icon of the era, Sylvester Stallone, playing his ex in the cop drama Nighthawks (1981). Check her out in the series Warehouse 13 where she has the recurring role of Dr. Vanessa Calder. More recently she's starred in half-a-dozen TV movies, guest starred on NCIS, Fuller House and Blood & Treasure, and was featured in four episodes of Grey's Anatomy as Helen Karev.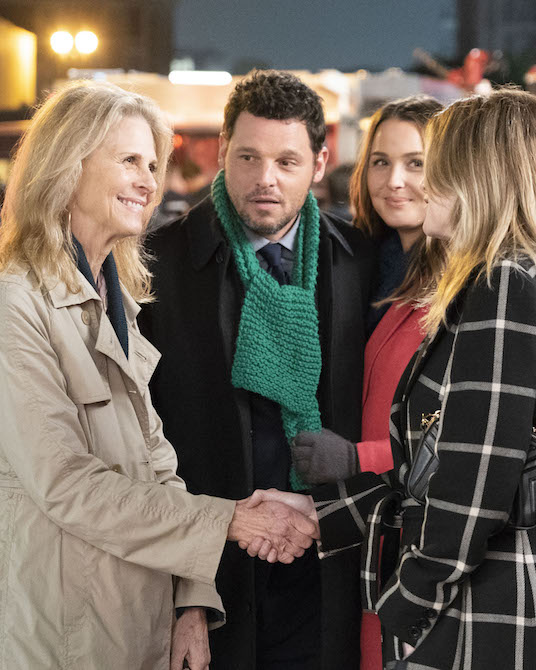 In her seventies, Wagner has no trouble balancing everything even without bionics, thanks to her use of holistic self-help and meditation. With her cookbooks and workshops, it seems she's all about vegan meals, quiet thoughts, and an open heart.
Alan Oppenheimer (Dr. Rudy Wells, seasons 1-2)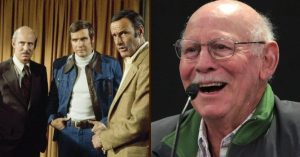 Before Brooks took over the role, Alan Oppenheimer played the good Dr. Rudy Wells. But even after he left, fans could easily hear his very recognizable voice that came to define a lot of childhoods. For one, he played Vanity Smurf throughout the '80s. Then came one of his most famous voice acting credits: that of Skeletor in He-Man and the Masters of the Universe. He even made it into Pixar's Toy Story 4 (2019) at the age of 90 as the voice of Old Timer. What a career!
Oppenheimer got plenty of work where he'd be seen, too. One of his most notable roles came from the 1973 sci-fi thriller Westworld as the Chief Supervisor. Though, that was also the year his voice acting career started with him as the lead in Inch High, Private Eye; and the decade that virtually exploded in opportunities for him to provide his vocal abilities. Then, that decade began the age of countless cartoon voice projects. Just as remarkably, Oppenheimer, who has been married twice and has 3 children, turned 92 in April of 2022!
Darren McGavin (Oliver Spencer)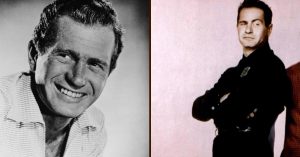 Office of Strategic Operations director Oliver Spencer's been called many things: world-weary, cynical, and Machiavellian. Spencer witnessed Steve Austin's descent and technological resurrection from his seat of power. Right from the first telefilm, the OSI director became an important instrument in the show's goings-on. And in the telefilm, and not its spinoffs, Darren McGavin played this steely, distant director with poise. Even though his character's existence combined with that of Oscar Goldman caused some confusion among fans, at the end of the day, they're separate people with separate jobs, but both equally part of the bionic lore.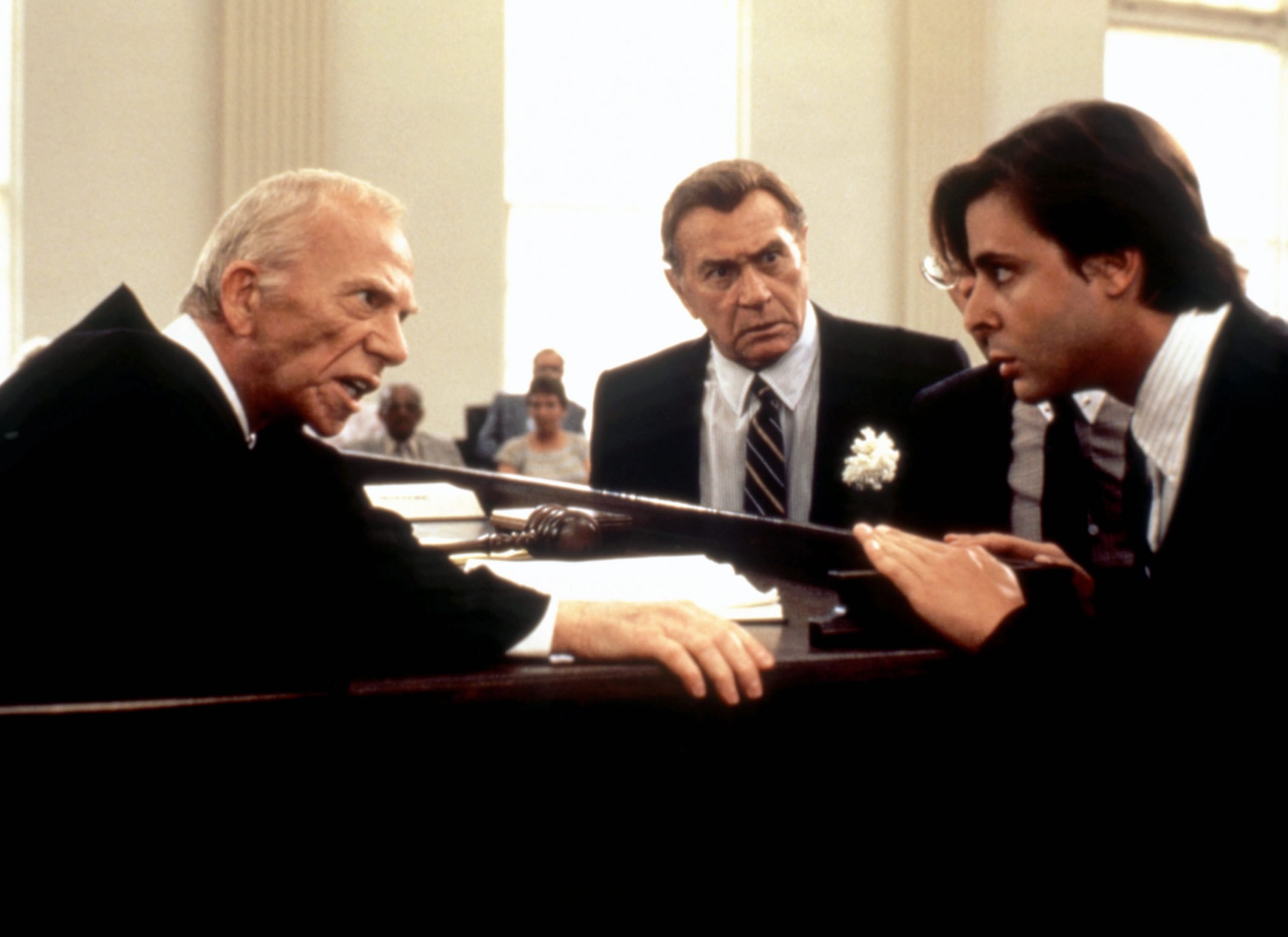 Outside of The Six Million Dollar Man, Darren McGavin had quite the career. Typically, he played a well-traveled and gruff character, but he could still utilize this persona to land some amazing comedic roles as well. One of the most notable has to be Bob Clark's A Christmas Story, where he played Mr. Parker — aka "The Old Man" — who fought against rowdy dogs under the banner of a raunchy leg lamp. He also played another stiff but funny patriarch in Adam Sandler's Billy Maddison as the titular character's father. Undoubtedly his most famous role is that of supernatural-hunting reporter Carl Kolchak in the TV movies The Night Stalker and The Night Strangler, as well as the weekly series Kolchak: The Night Stalker.
At the time of his death in 2006 at the age of 83, he'd built a massive career. He was married three times, first to Anita Williams from 1942 to 1943, Melanie York from 1944 to 1969 and Kathie Browne from 1969 until her death in 2003. He has 4 children.
Do you remember The Six Million Dollar Man and its bionic cast? Who was your favorite character? Let us know in the comments; we want to hear from you!