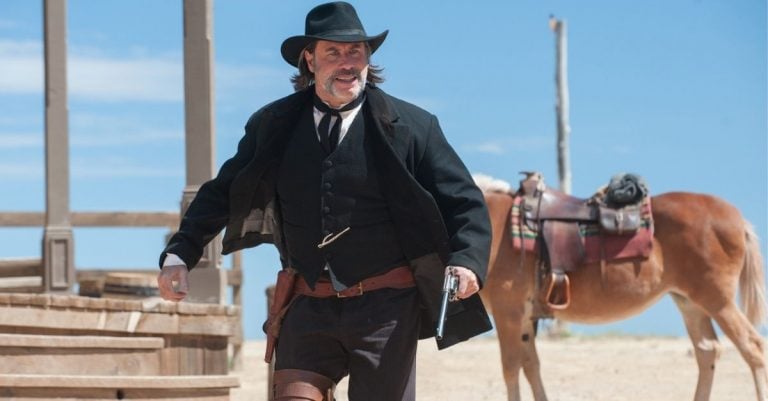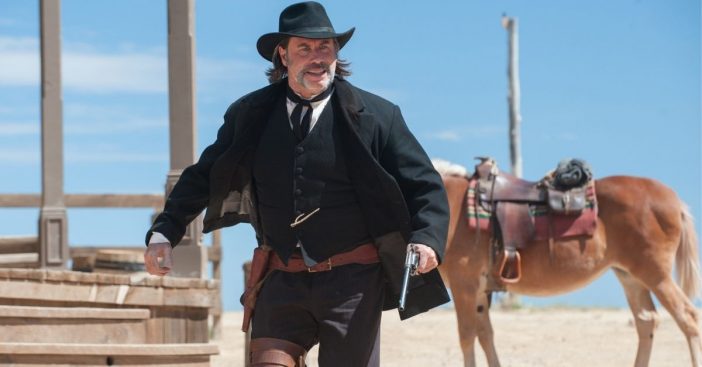 John Travolta starred in a 2016 western called In a Valley of Violence, and it's in the top ten viewed movies on Netflix right now. Why, you ask? We'll get to that shortly. The film also stars Ethan Hawke, a traveling drifter who finds himself in a town in the American West towards the end of the 19th century. He ends up getting caught up with Travolta's character, the town marshal. And as you can guess from the title, well, vengeance and violence follow that matter.
The movie takes place in an entirely Wild West town, ensuring that the authenticity of the film was captured. Director of the film, acclaimed indie horror filmmaker Ti West, speaks more on the film. "I wrote the script based on a pre-existing set I knew about in New Mexico. I figured if we could go in and change the way a pre-built town looked (rather than building our own) we could actually pull this thing off on a low budget."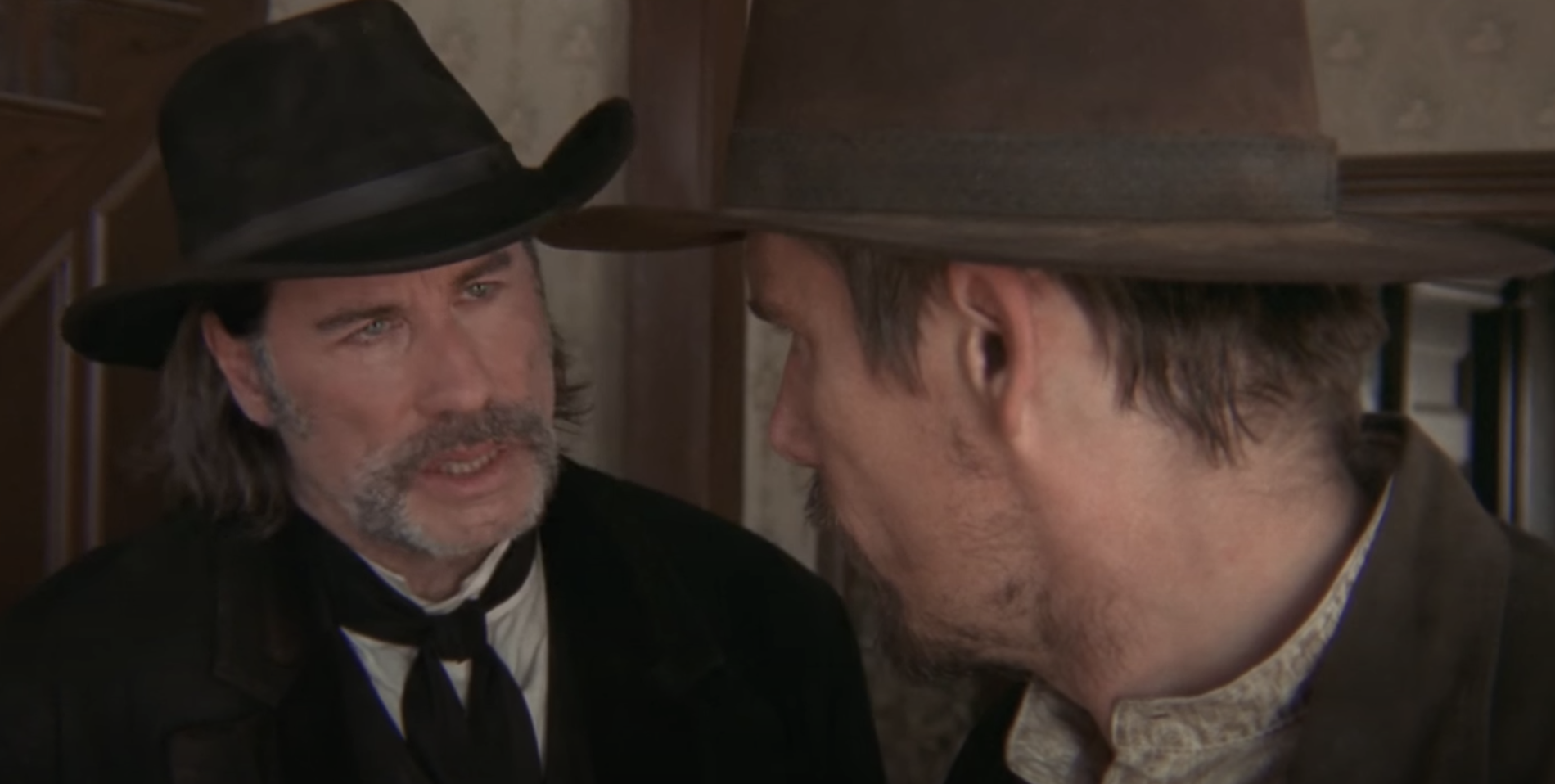 West also tells Slash Film why the geography portion of the film was so crucial. "It's important to let everybody understand where people are at in the movie, in the sense of the landscape… We worked very hard at that, particularly because it's a Western. Iconography-wise, geography is a big part of the genre. I want you to know where everybody is, but when you don't, it makes you nervous."
RELATED: The 30 Best Classic TV Western Series From The 50s And 60s
The film has become somewhat of a hidden gem in the industry. It didn't bid well in theaters but received solid critics reviews. It only brought in only a little more than $60,000 at the domestic box office. However, Sheila O'Malley of RogerEbert.com applauds West's execution of the film. She says, "West knows what's funny and — more importantly — knows how to film and choreograph events so the humor translates. It's the humor that makes the film."
As the humor escalates through the film, as does the violence. "As the violence escalates, an absurdist dose of humor is added to the mix, injecting the film with a distinctly modern sensibility that is welcome and does not let up," says Nigel M. Smith of The Guardian.
Lastly, Amy Rowe at NY Daily News praises, "It isn't just the actors that dazzle in this beautiful movie. The rough, unforgiving terrain of the desert comes alive on 35mm film. A distinctly killer score from Jeff Grace punctuates West's narrative, which is full of outlandish banter between characters." In conclusion, if you're looking for an action film filled with part humor and part violence, this might be right up your alley. Or valley.