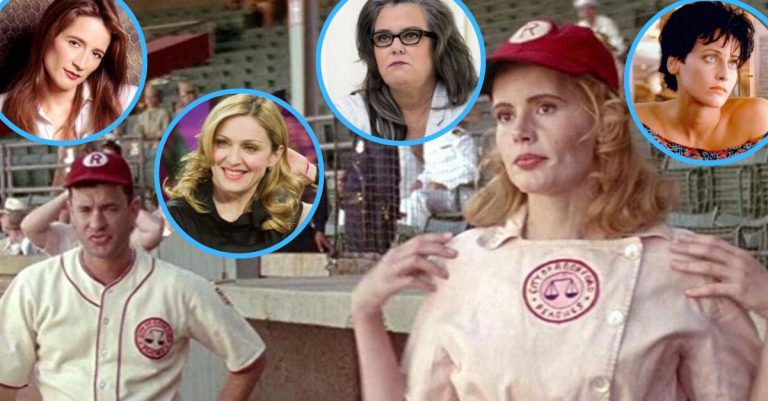 Rosie O'Donnell as Doris Murphy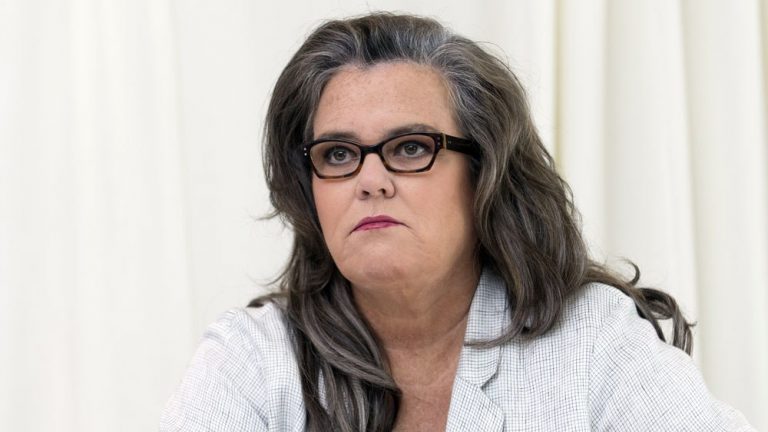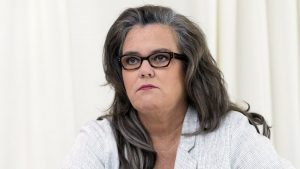 Rosie O'Donnell became a household name for her talents as an actress and comedian, which often went hand-in-hand. She gradually transitioned through roles of increasing significance. Eventually, she went on to call the shots on The Rosie O'Donnell Show. Work on the show from 1996 to 2002 earned multiple Daytime Emmy Awards and gave her a platform for philanthropic efforts. When not acting, she spends her time writing. She has edited and written for books, blogs, and magazines. Issues of family are very personal to her.
In A League of Their Own O'Donnell plays bouncer Doris Murphy. But in real life, her philanthropic work makes her more approachable. She supports adoption rights and works to bring light to violence against women. A 2006 funraiser of hers gained 600,000 for her Rosie's For All Kids Foundation. She has spoken at a Human Rights Campaign Gala and lent her performing talents to the "Any One of Us: Words From Prison" event. The goal of the occasion was to have performers use words and songs to highlight the relationship between violence against women and incarceration. O'Donnell still makes time for friends from the A League of Their Own cast, though, attending Madonna's Madame X tour this month.
Anne Ramsay as Helen Haley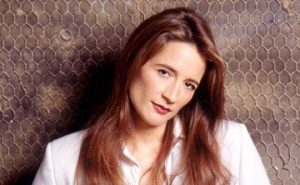 No sports film would be complete without a few physical injuries, unfortunately. Anne Ramsay experienced this when trying to catch a ball, she broke her nose on the mitt. Her character first baseman Helen Haley might have had an easier time with that on-screen, thankfully.
The bad luck did not follow Ramsay off the pitch. On the contrary, her work with the acting group The Continuum helped launch Ramsay's career. Their 1987 production of Waiting earned acclaim and drew the attention of Ramsay's first agent. The Los Angeles native has been nominated for a Screen Actors Guild Award since then. Soon, she shall get to experience a blast from the past. Spectrum Originals' revival of Mad About You will feature Ramsay throughout the series. She is set to reprise her role as Lisa Stemple.
Madonna as Mae Mordabito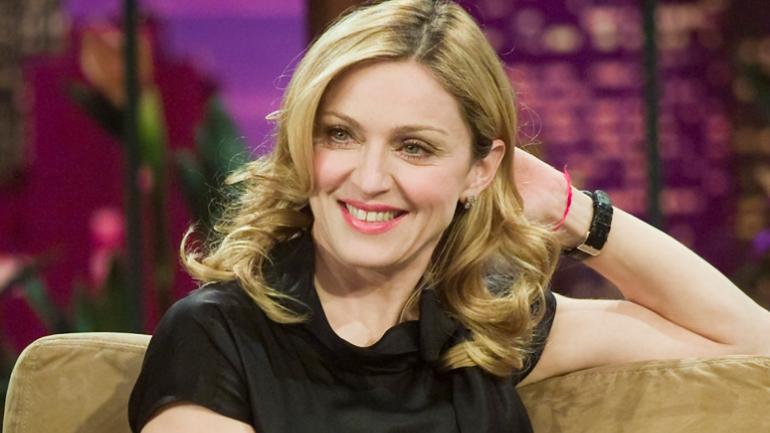 Known for her powerful singing and continued engagement with fans, Madonna's character of Mae Mordabito was able to help make history. Taxi driver "All the Way" Mae Mordabito was best friends with bouncer Doris Murphy before becoming #5 for the Peaches. When not portraying Mae, Madonna contributes This Used to Be My Playground which played during the film's closing credits. Though it is not on the film's soundtrack because of contractual conflicts, it earned Madonna a Golden Globe nomination for best original song and became an international hit.
The Queen of Pop is continuing to wow audiences to this day. Madame X marks the eleventh tour by Madonna. From September 17, 2019, in New York to March 8, 2020, in Paris, Madonna has been revving up fans for some time now. The tour is to help promote her newest album of the same name and already more tour dates have been added by popular demand. Debi Mazar, Spike Lee, and Anderson Cooper were present at opening night. This is in addition to fellow A League of Their Own castmate Rosie O'Donnell.
'A League of Their Own' cast continues the legacy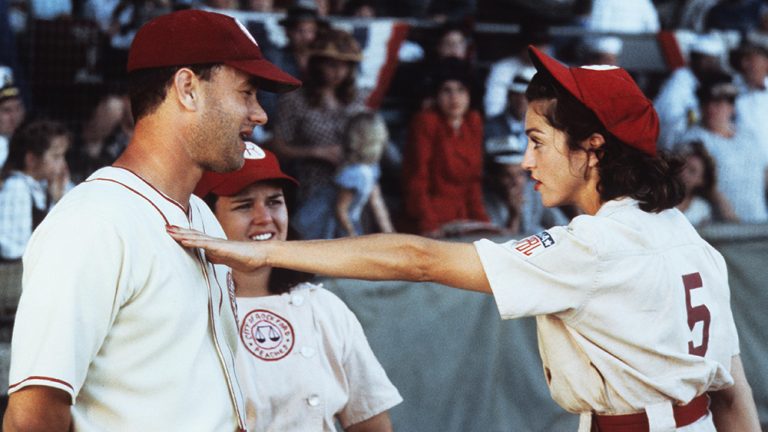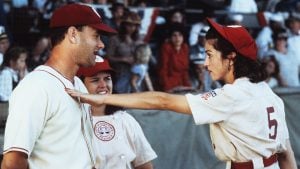 Iconic sports film A League of Their Own touched everyone involved, from cast and crew to fans of the film. Members of the A League of Their Own cast contributed to creating an iconic and essential part of American culture and they did not stop there. To this day they continue to seek success for themselves and others, just as the members of the Peaches ages ago.
League Of Their Own Cast: 25th Anniversary Celebration