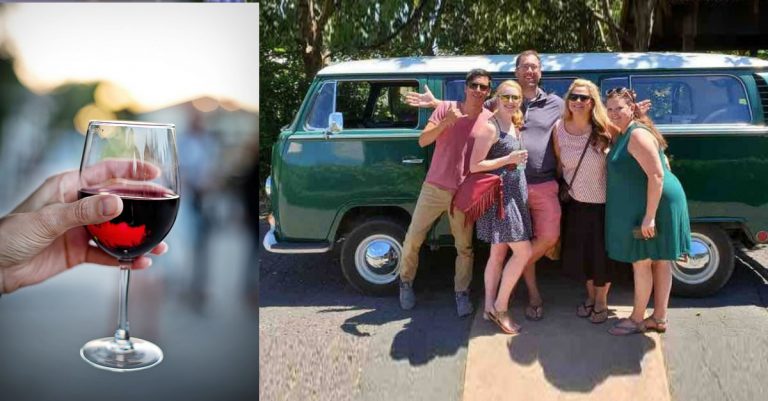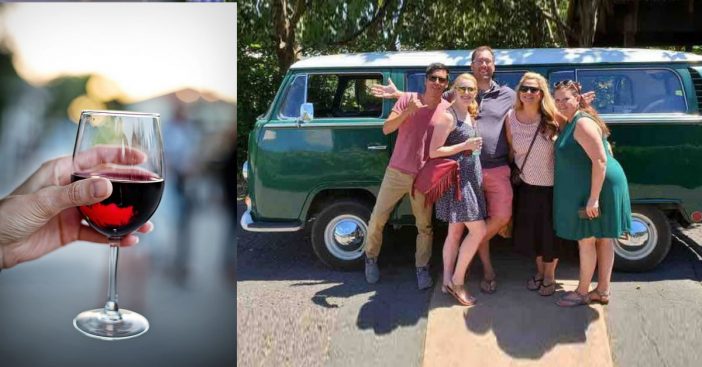 If you love vintage Volkswagen (VW) and wine, there is a tour for you. Many people love to visit California's impressive wine country and there are many different tours. A more inexpensive and nostalgic version? Travel through Napa, Sonoma, Temecula, and Healdsburg to different wineries in a vintage VW bus.
West Wine Tours now offers day trips with their VW buses. They offer a trip to three wineries in Sonoma: Ram's Gate, Winery Sixteen 600, and Larson Family Vineyards. You also get lunch from a local chef included in your costs! If you have any dietary restrictions, they have your back. You can add special requests, but all of the lunches are gluten-free and nut-free, just in case.
Photos of the VW buses on the tour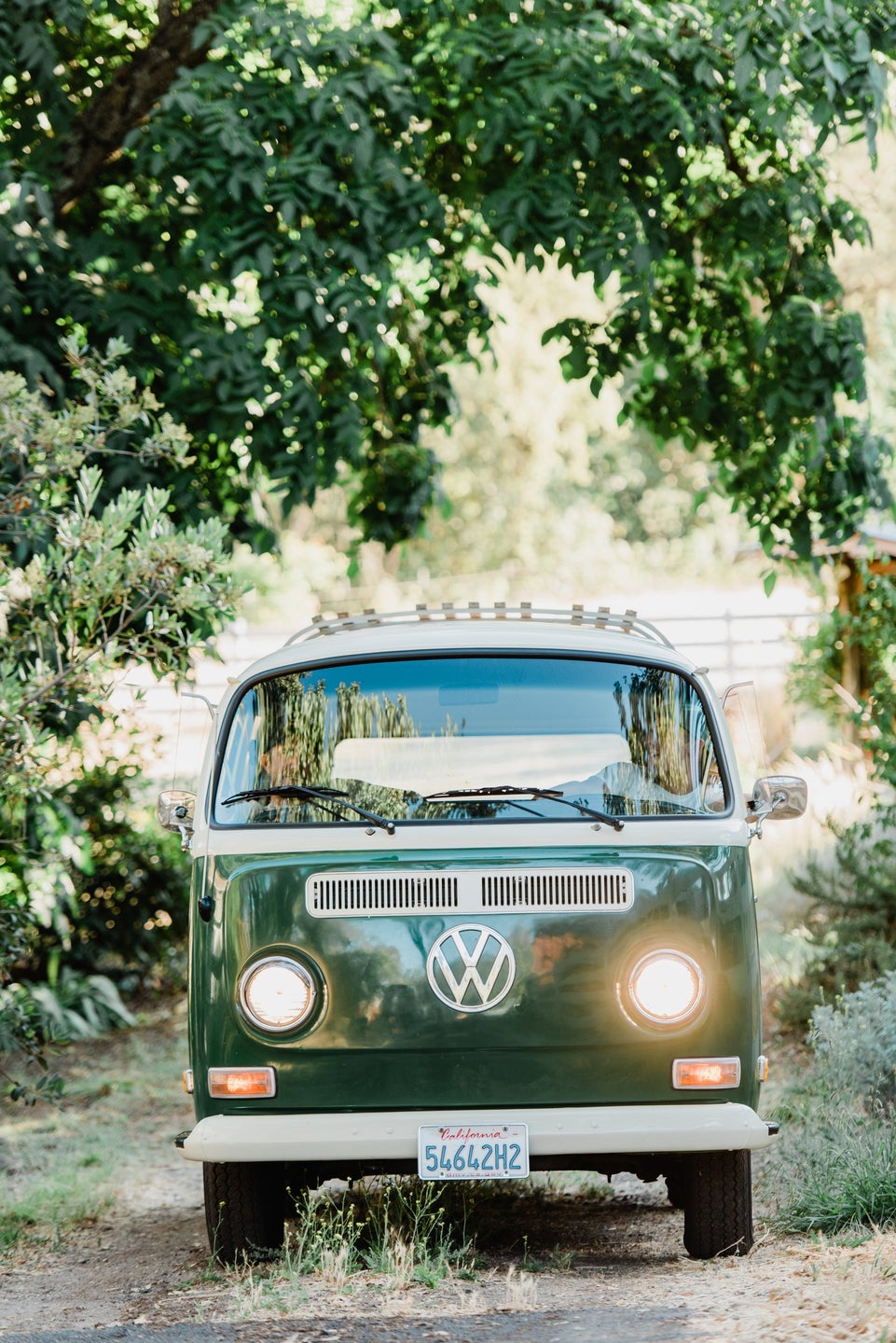 If you'd rather travel through Napa, you can stop at Hagafen Cellars, Pestoni Family Vineyards, and Paraduxx. As you travel on the vintage buses, you will receive a tour guide that will help you learn more about California wine. The tours are for everyone, whether you are an experienced wino or have never had a glass before.
The tours are also relatively inexpensive for what you get. They start at $125 per person. You can learn more or book here. The price doesn't include the actual wine tastings, although many wineries offer discounts or free samples. Each bus can fit up to eight people, so it would be great for a party or a family get together in California's wine country!
Reviews of the winery tour
Check out some of the reviews on Airbnb: "Awesome experience with Tommy, we had a blast with him as our tour guide on our VW bus excursion. Just made it that more unique."
Another wrote, "This was a super fun experience! Our tour guide Jake was easygoing, fun, relatable and we loved everything about him! By far one of our best days in Napa was this tour. We would definitely recommend it to anyone looking for a chill way to experience the valley! The only thing we would've like to see was maybe a baguette to go with the delicious salad that was served just for a little filler with all the wine you're drinking! Other than that, we wouldn't change a thing!!!"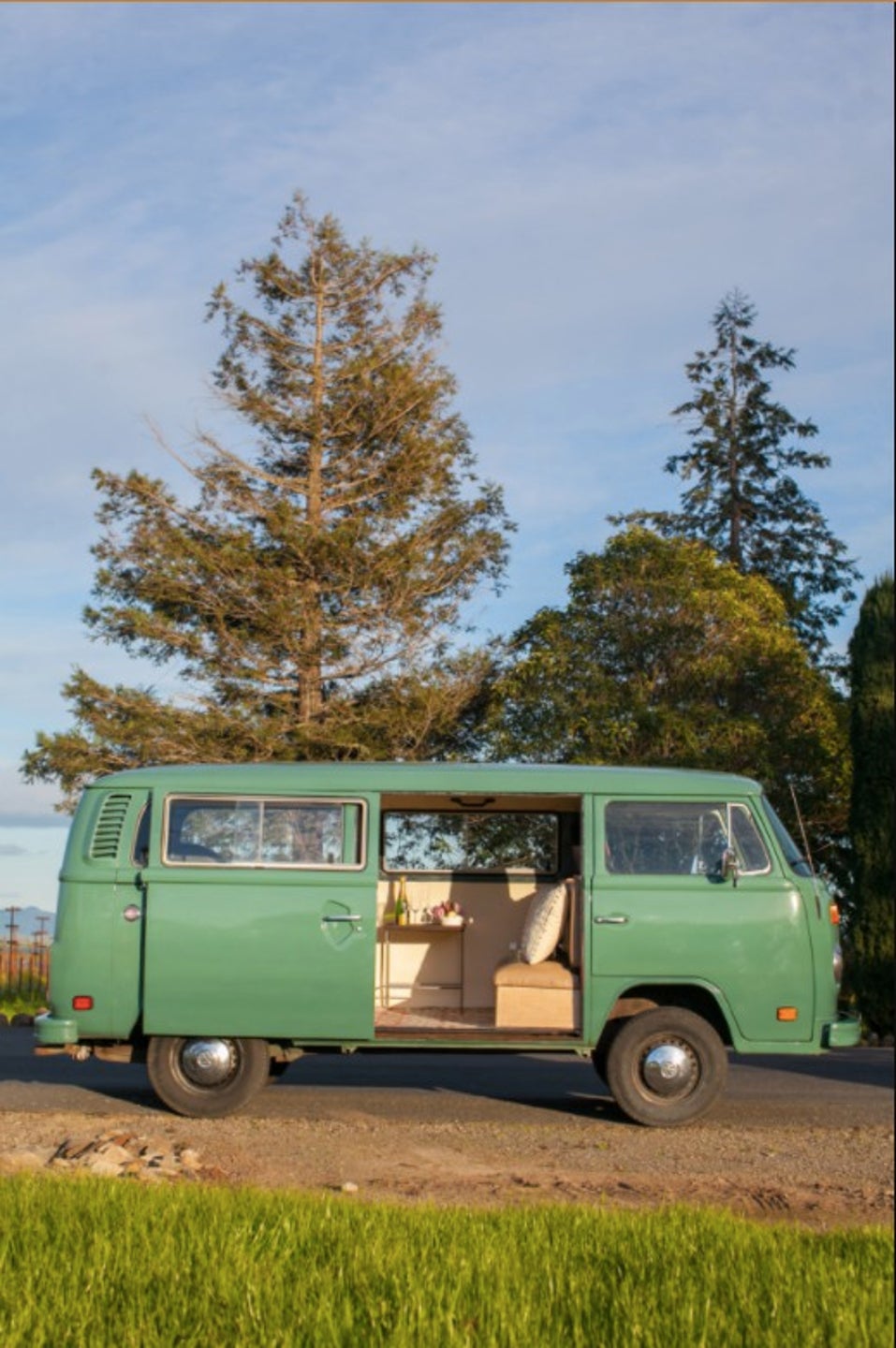 Lastly, "Such an amazing tour! This is unlike any winery tour I have ever been on, truly a unique experience. This is by far the best experience I have ever had in Napa Valley wine region. I cannot wait to go on another tour!"
What do you think? Would you go on a wine tour on a vintage VW bus? It sounds like fun!