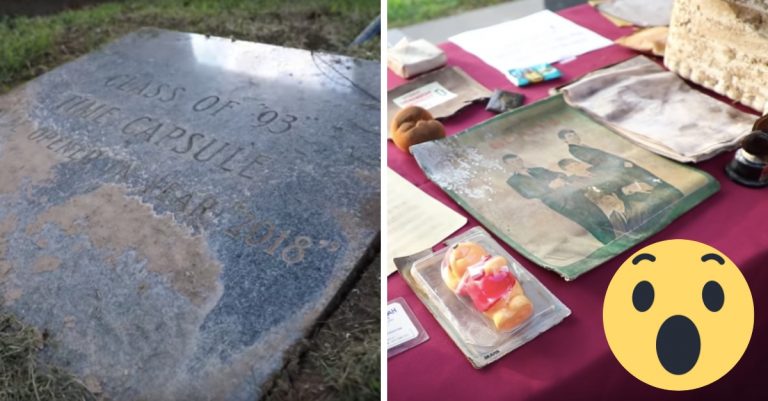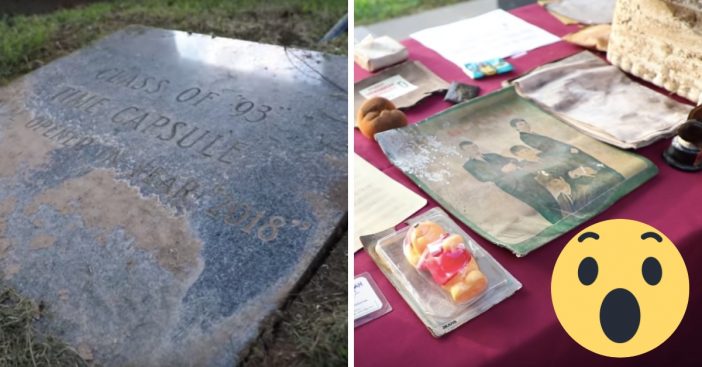 Students at Shenandoah University in Virginia were treated to a blast from the past when they were able to open a time capsule from 1993 left by former students. Now, realistically, 1993 doesn't even feel like that far away, but we're actually 25 years out. A lot has changed since then and you won't believe what they found inside the capsule!
The former students left the time capsule buried underneath a plaque, which instructed the students of 2018, specifically, to open it. The university decided to record the entire event. The time capsule included things like cassette tapes, bookmarks, comic books, a newspaper, and various photographs. But that's not all. It was filled to the brim with stuff from the 1990s.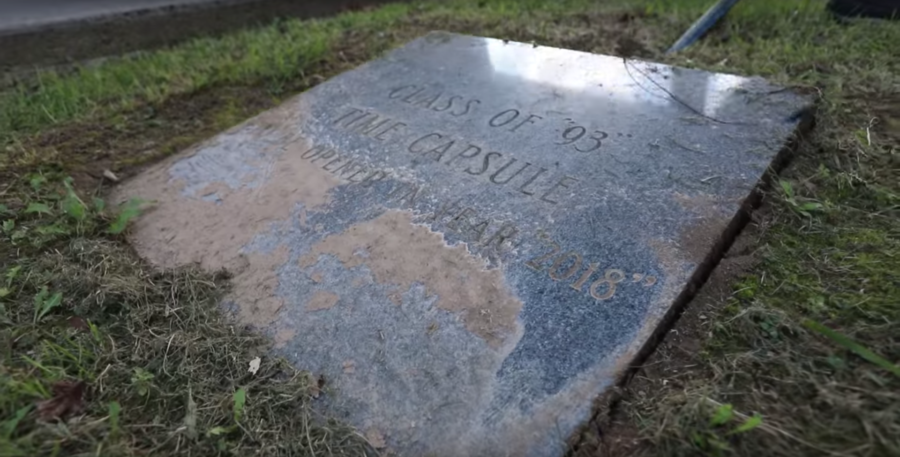 One of the first items to be found within the capsule was a Beatles record from the 1960s, proving that even the 1990s college kids still bumped the Beatles time and time again. The former Shenandoah University students also included a playlist of the school's radio station's most popular hits at the time.
Some of the songs on the playlist included "Twist And Shout" by The Beatles, "Fast Car" by Tracy Chapman, "Thriller" by Michael Jackson, "Janie's Got A Gun" by Aerosmith, and "Another One Bites The Dust" by Queen.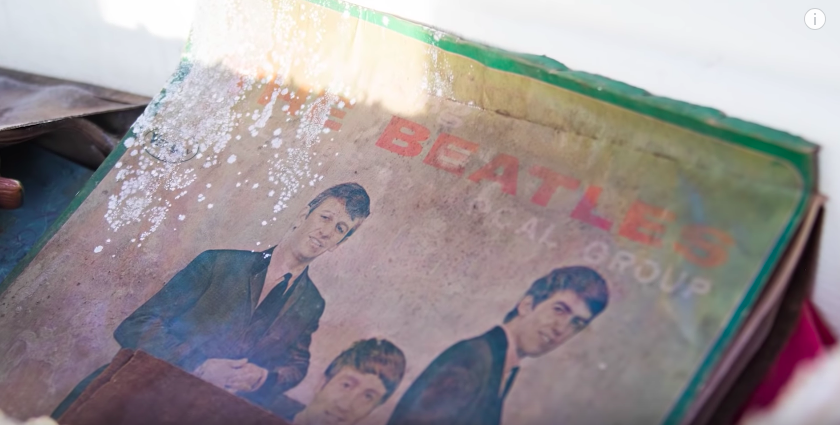 There was also a list of the most popular TV shows at the time, which included Baywatch, Saved By The Bell, and The Wonder Years. Other miscellaneous items in the time capsule included expired condoms, rave pacifiers, a Shenandoah University parking permit, a student ID, and more.
Another photo found in the time capsule revealed Shenandoah University choir students posing for a photo on their tour of Switzerland in 1991.
In addition to the cool, nostalgic items that were left in the time capsule for future students to peruse, the 1993 class also left predictions about what life would be like for them in 2018.
A majority of the 1993 students predicted that they would be married with kids by 2018. One person predicted they would be traveling the world and visiting opera houses. However, there's no idea if these predictions actually came true. We're hoping they did!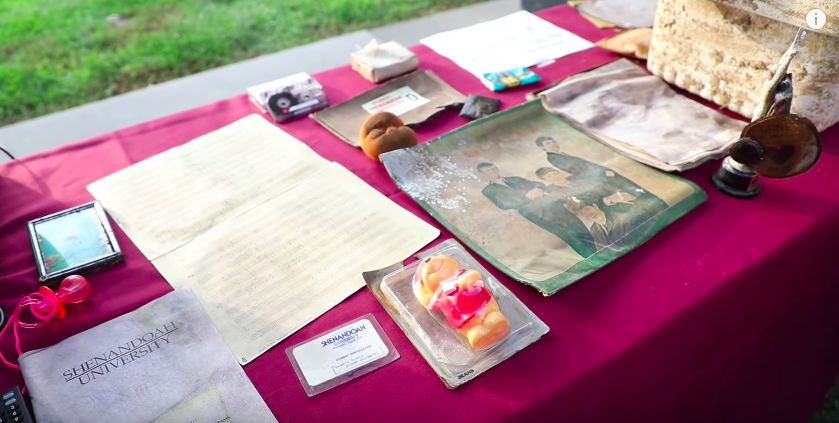 As previously mentioned, the university recorded the entire time capsule opening event and posted it to their YouTube channel (we bet the class of 1993 can't believe the technology that exists today). Many of the current Shenandoah students gathered around to witness the opening of the capsule including other faculty members.
The entire list of items uncovered at the time capsule opening can be found on the official Shenandoah University website blog.
Be sure to SHARE this article if you thought this story was interesting. Don't forget to check out the full time capsule opening video below!