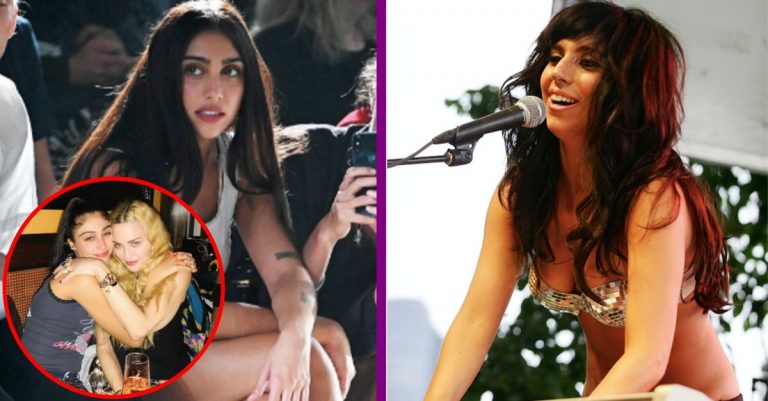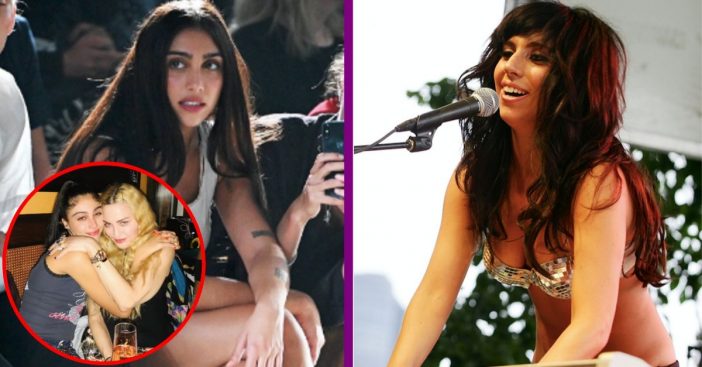 During the latest New York Fashion Week, Madonna's daughter Lourdes Leon sat front row at the Proenza Schouler show. Subsequently, fans on social media were losing it when they realize that the 22-year-old looks very similar to Lady Gaga. Lourdes sat by Suki Waterhouse and Emily Ratajkowski at the show. She sports a white tank top, short-shorts, and cream booties.
There's one photo circulating on Twitter that is catching everyone's attention. As a result, many are saying her facial features resemble that of Gaga's. Additionally, many are comparing their hairstyle and color. Moreover, Lady Gaga actually had dark brown hair before she became famous.
Does Lourdes Leon look like Lady Gaga?
Lourdes looks like Lady Gaga so much omg pic.twitter.com/5d8RUKHowb

— Anthony 🌭 (@anorderlymess) September 12, 2019
One person on Twitter says, "OMFG…. please correct me if I'm hallucinating. but I really saw that Lourdes (madonna's daughter) is a lady gaga clone in her teens. or I'm delirious or I really saw it." Another chimes in about similarities between Madonna and Lady Gaga's mother. "lady gaga looking like madonna's daughter Lourdes & madonna looking like lady gaga's mother Cynthia… yeah it's a conspiracy theory that I'm actually interested in."
Take a look at all these striking similarities!
Similarities between their moms, too
https://twitter.com/fkajack/status/1172213541841096711?ref_src=twsrc%5Etfw%7Ctwcamp%5Etweetembed%7Ctwterm%5E1172213541841096711&ref_url=https%3A%2F%2Fwww.oprahmag.com%2Fentertainment%2Fa29039575%2Flourdes-leon-lady-gaga-look-alike-photo%2F
If you're still not on the bandwagon, someone creates a side-by-side comparison of 22-year-old Lourdes and 21-year-old Lady Gaga. As a result, you cannot deny there's a little bit of resemblance there!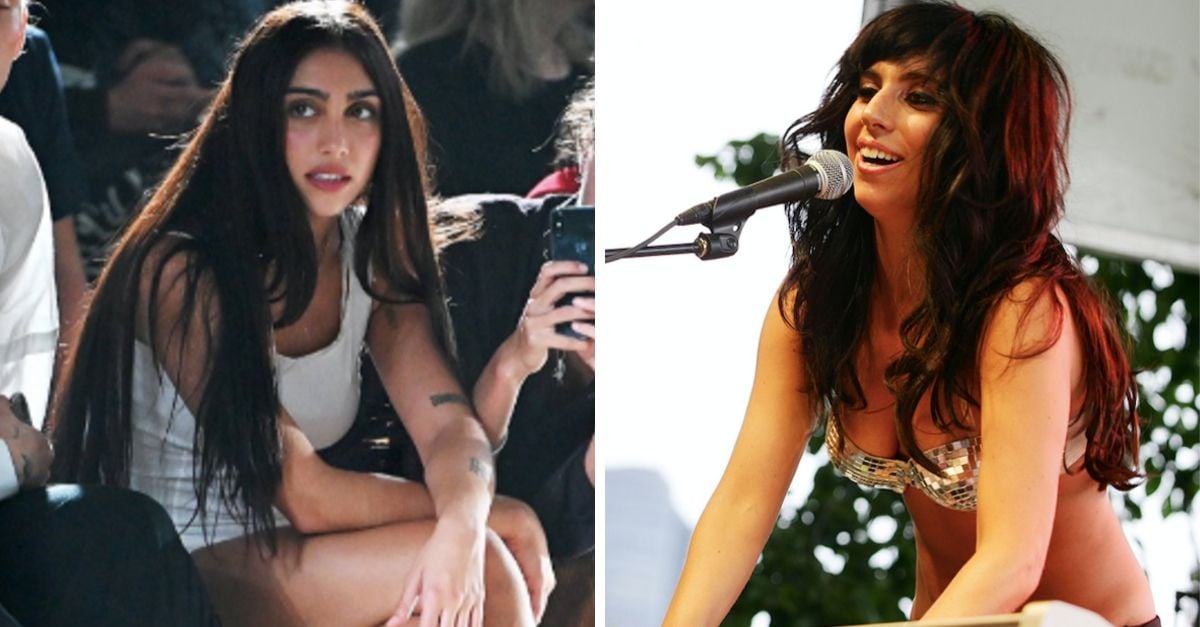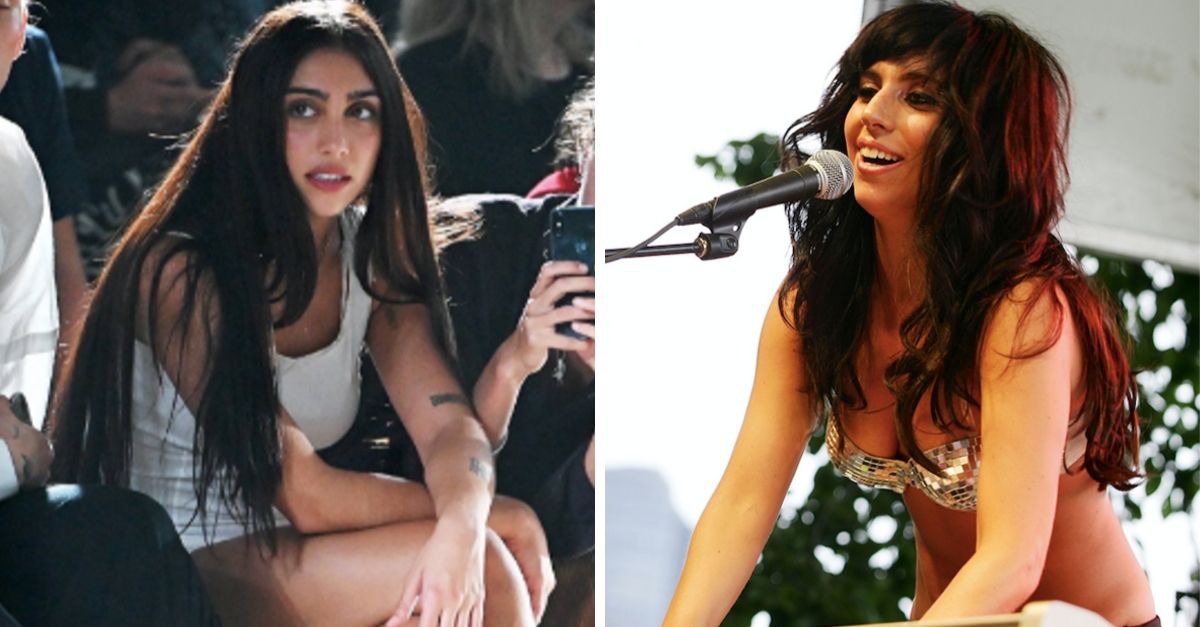 The two have even taken a photo together and we swear they could be sisters!
Many people disagree on any similarities at all
Lady Gaga e Lourdes Maria, filha da Madonna appreciation tweet.#MPN #Shallow pic.twitter.com/TmOAfiJVUT

— Lady Gaga Views 🚨 (@LG_Views) September 12, 2019
One thing is for sure. You mix these two ladies with some strong Italian genes, a youthful look, and dark hair? As a result, you'll definitely see some similarities. Or agree to disagree. Similarly, Lourdes is definitely rocking an outfit that screams Ally from A Star is Born. Ally is Lady Gaga's character in the 2018 film. However, many fans are quick to disagree a bit harshly with the fact that there's any similarity at all.
One person says in response, "I said that Lourdes and Lady Gaga don't look the same, which is true cause they don't. There's no similarity, having long black hair isn't a similarity. If that's enough to hurt your stan feelings, isn't my problem. I didn't say anything wrong or rude." Bit of a catfight circulating on Twitter, eh?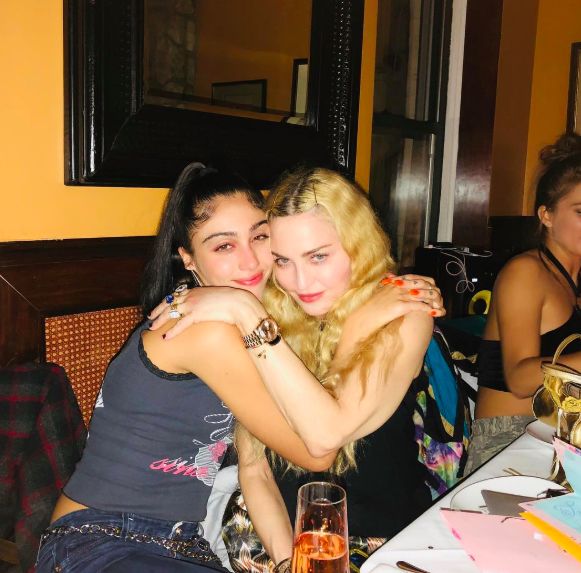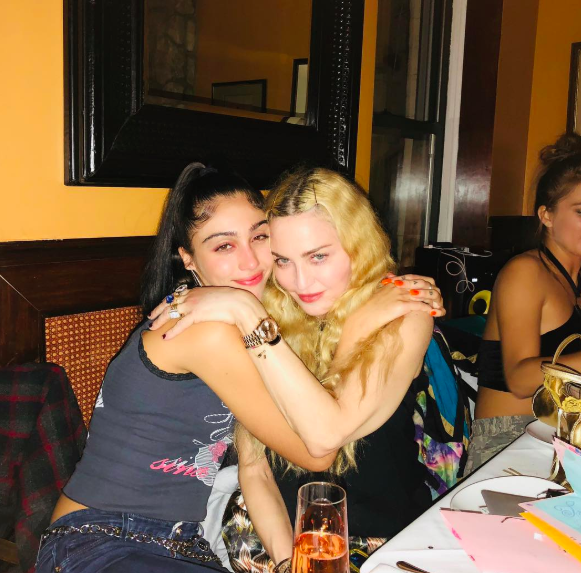 What do you think? In conclusion, do you see any similarities between the two?