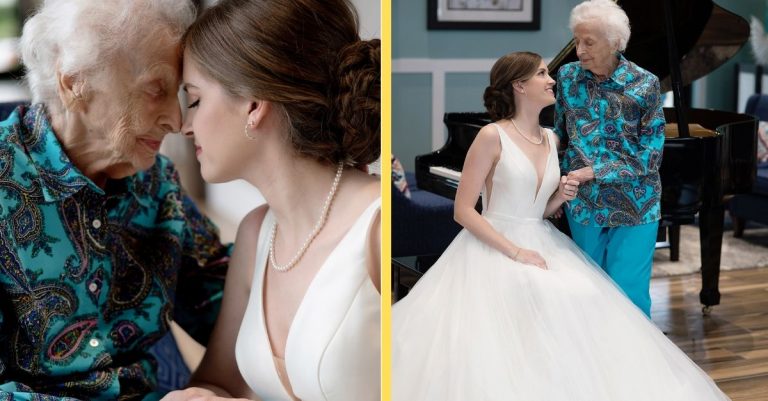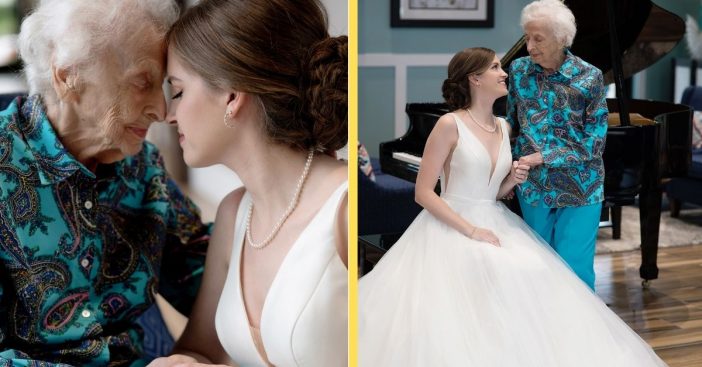 Tara Foley was a bride-to-be and had just found the dress that she would wear on one of the happiest days of her life! However, just a few weeks later, her grandmother would be put into hospice care. Her grandmother, Stasia Foley, tells hospice workers that her main goal was to attend her granddaughter's wedding.
"I knew she wouldn't be able to make it back to Texas for my wedding," Tara tells PEOPLE. "When I heard that, I said, 'I have to go to her. I want her to see me in my dress. And I want to get as close as I can to giving her last wish.'"
The special photoshoot was emotional for both of them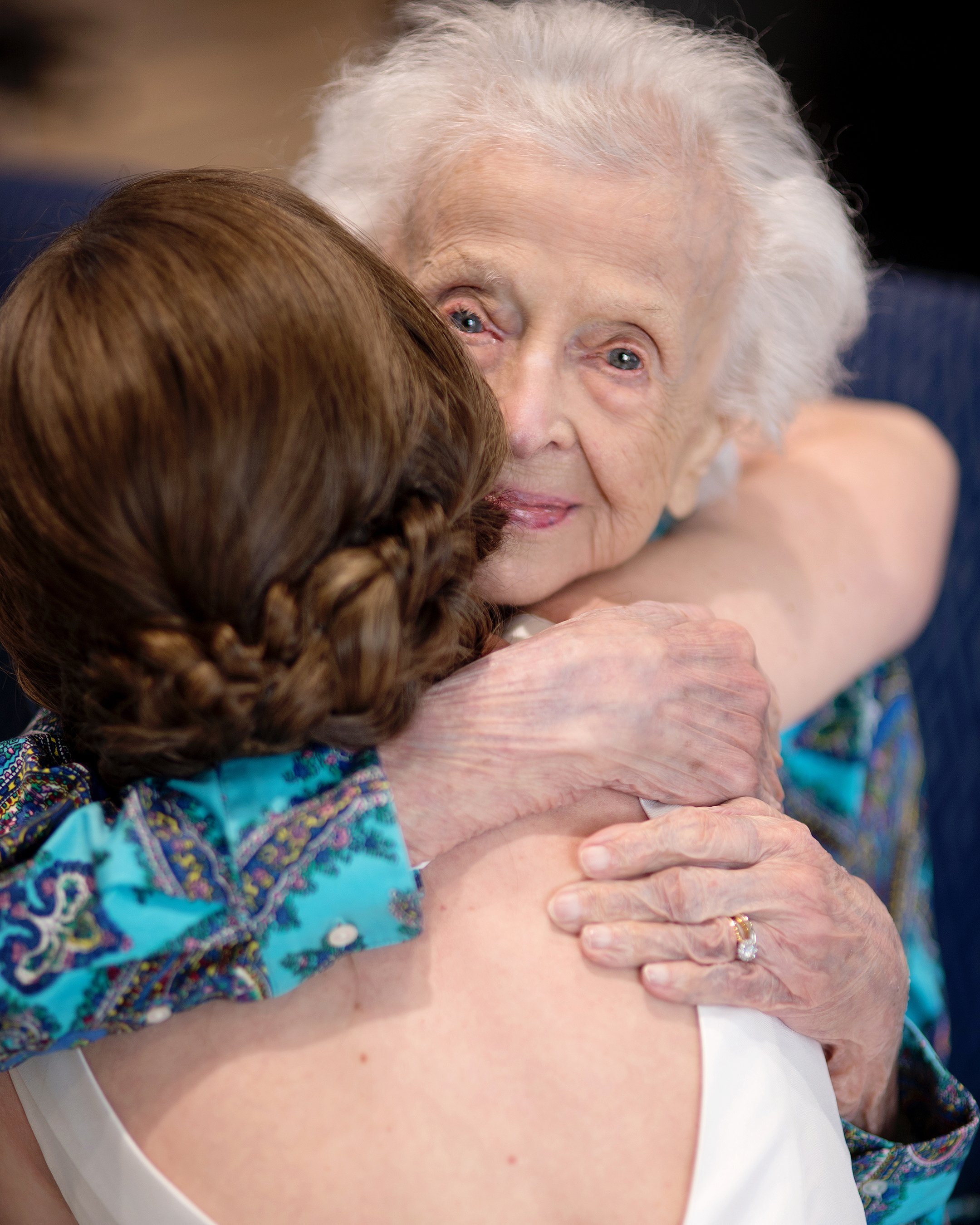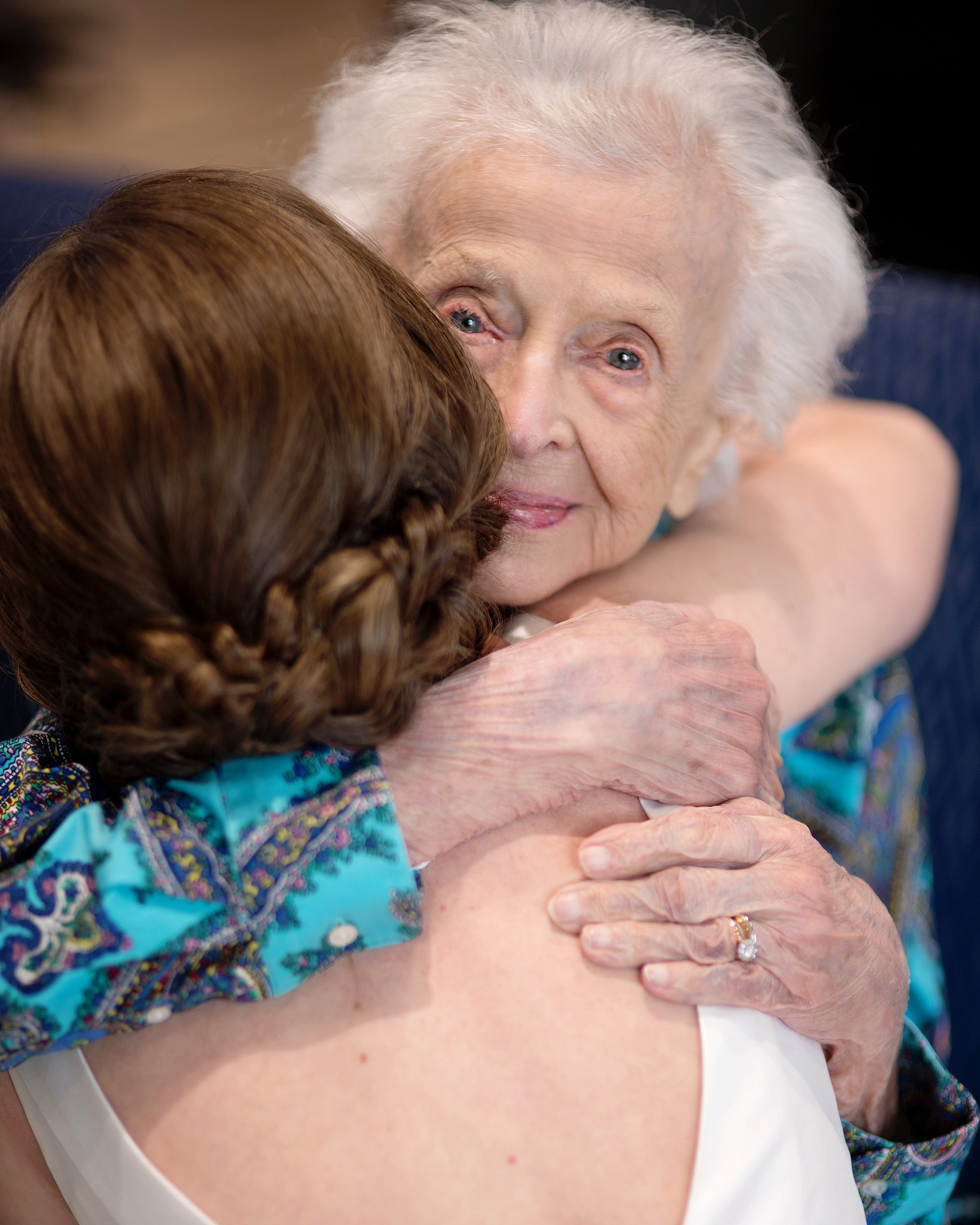 Tara would tell her parents that she was tagging along on her fiancé's work trip to Miami when she really flew into Fort Myers to visit her grandmother. She didn't bring her fiancé with her because she obviously couldn't let him see her in the gown before the wedding! Tara tells her aunt and uncle that she wants to ask her grandmother a few more questions for the legacy video she had been making this month.
Almost no one had any idea of what was coming! Tara would then wait outside her aunt and uncle's house in full hair, makeup, and dress. "She looked at me and said, 'I thought it was going to be you,'" Tara recalls.
The moving photos captured on camera
That's when Tara would surprise her Nana with the photoshoot. "I wanted so badly for her to see me in my dress," Tara says. "She just touched the fabric and touched the tulle of my dress. She kept looking at my dress and looking at me." She tells Tara that she is a beautiful bride. Tara says she got teary-eyed and her grandmother, who was never one to cry, tears up as well.
Marie Kamp, the photographer of the shoot, says it was certainly a precious moment. Tara and her grandmother swore to never tell anyone about these photos because they were going to be a surprise to the rest of the family.
Tara's grandmother sadly passes away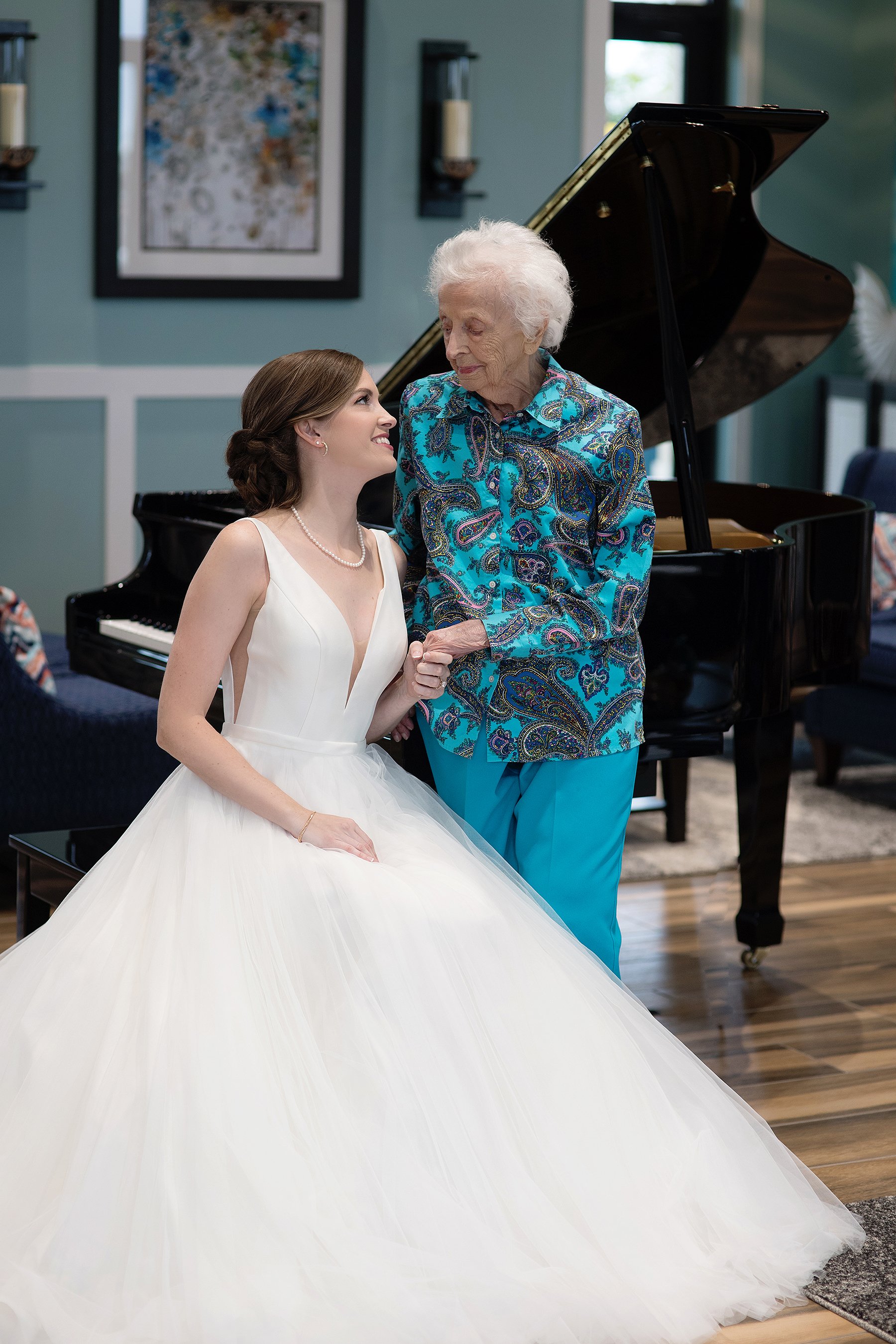 It was the perfect time for that photoshoot because Tara's grandmother would pass away less than a month later. She was just 3 months shy of her 103rd birthday! Tara did not tell any other family member of the photoshoot until her wedding day, when she had the photos on display for everyone to see.
"My dad thought I had Photoshopped two pictures together. He was just very, very moved by the photo. He didn't think it was real," Tara says. "That's when the tears just started falling. Everybody was just very overwhelmed with emotion and very surprised."
The photo display causes an emotional moment for everyone
It was certainly an emotional yet happy moment for the whole family to witness these photos. Tara turned one photo, in particular, into a canvas print. "There's just too many of them that I love," she says.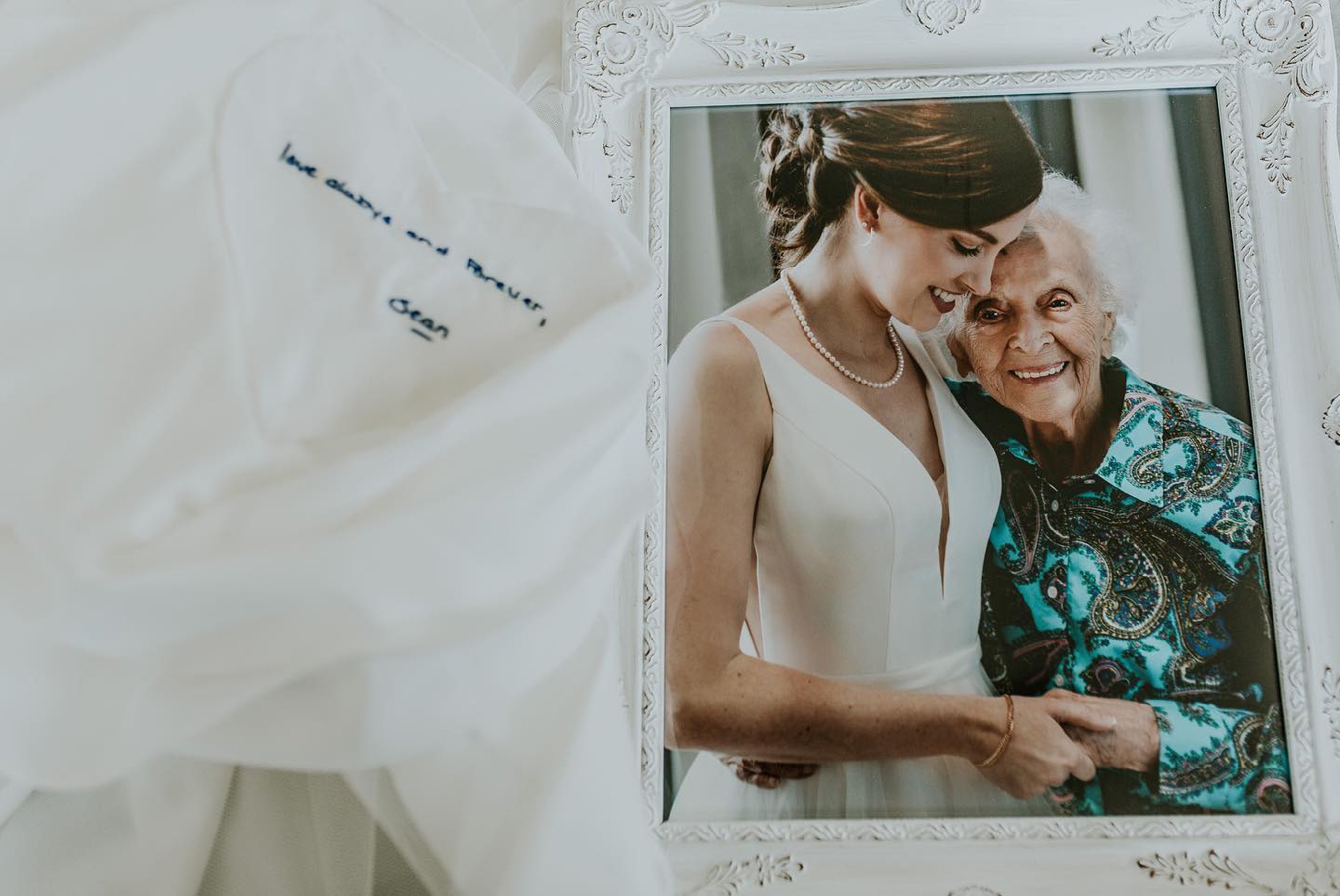 What a beautiful and emotional family story.