Jonathan Scott from Property Brothers is showing off his best broken nose! Don't worry, it's not real. He and his brother, Drew, take on the Brady house during its renovation and bringing it back to style on A Very Brady Renovation. The Property Brothers are preparing for the episode premiere on September 9th and did so with a promotional video.
The promo shows Jonathan taking a mic to the face, hence the broken nose makeup. It looks pretty real to me! Could've had me fooled.
Jonathan Scott's broken nose looks real!
In the promotional video, the microphone is thrown at him by his brother, Drew. He nails his brother right in the face, prompting the A+ broken nose makeup we can see in the photo above. "It's all 70's-Disco-Drew's fault 😂. 𝐂𝐇𝐄𝐂𝐊 𝐎𝐔𝐓 𝐌𝐘 "𝐒𝐇𝐎𝐖𝐒" 𝐈𝐆 𝐒𝐓𝐎𝐑𝐘-𝐇𝐈𝐆𝐇𝐋𝐈𝐆𝐇𝐓 for the skinny. #verybradyreno" Jonathan posts in the caption area.
"Soooorrrrryy Jonathan," his brother replies in the comments section. Despite this, followers take to the comments section in shock. They truly think that he is injured!
Higher-ups at HGTV are super excited for the premiere of this episode!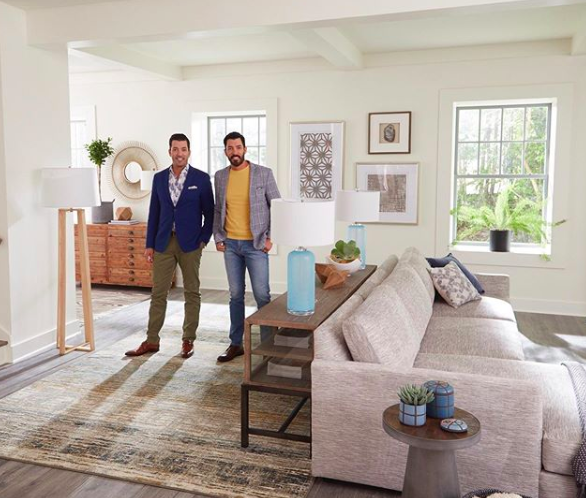 "Oh my gosh… are you okay? That looks painful. 😬 feel better soon," one person says. Another chimes in, "OMG …. I'm so sorry. How do I get to the story to find out what happened?"
Jonathan clearly has many people fooled! On the flip side, Loren Ruch, senior vice president, HGTV programming and partnerships, releases a statement on the Brady house experience. "What's so exciting about this project is that we are creating one of the most iconic homes from many of our viewers' childhoods… It will be the first time in history that the house from all of our memories will be created in a real brick and mortar location. It is certain to be a trip down memory lane."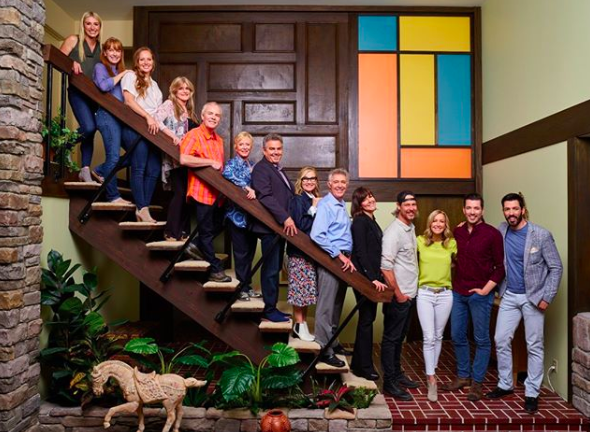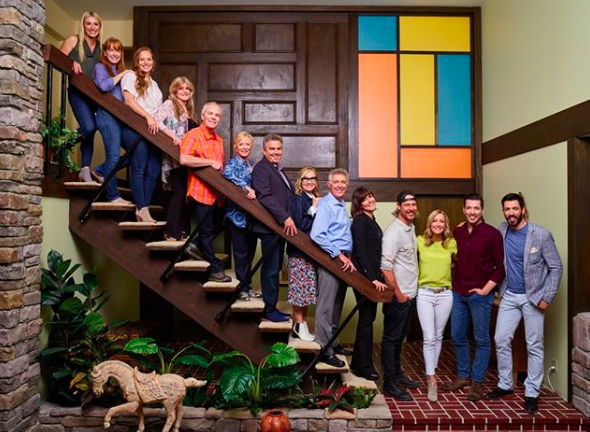 A Very Brady Renovation will premiere September 9th at 9 p.m. ET on HGTV. Mark your calendars! To watch the full promotional video (and outtakes) visit Jonathan's official Instagram, click "shows" in the 'highlights' section, and enjoy!