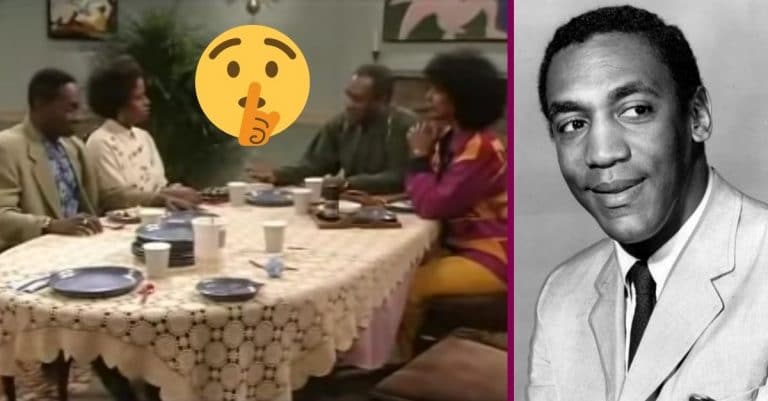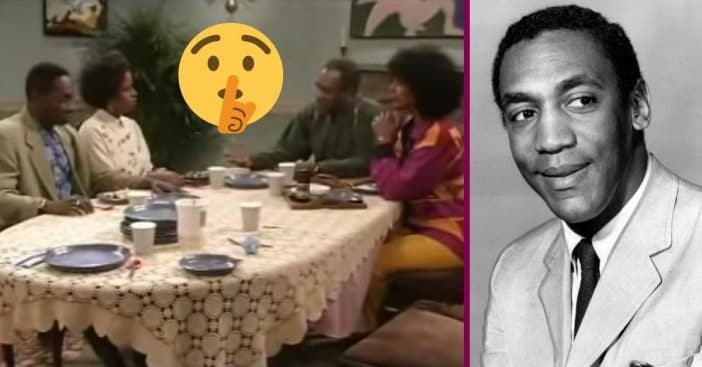 At the time it first aired, The Cosby Show broke major barriers and redefined sitcoms. For its accomplishments, delivery, and unique premise, it earned many nominations and several awards. The show and its main star gained attention for far less pleasant reasons in recent years. But Bill Cosby wasn't the only one with details kept in the dark for awhile.
The cast found itself entangled in arguments and controversies of their own. Some came because cast members didn't get along. Others came because of debates with producers and a desire to take a stand on important issues. Read up on what went on behind the scenes of The Cosby Show here.
Tension between cast members and producers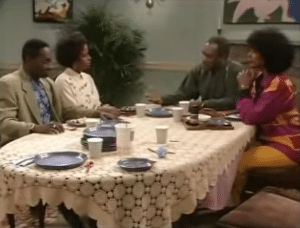 The Cosby Show proved groundbreaking for cast members, demographics, and television in many ways. But it's hard to fully realize how you're making history as it's still unfolding. So, when Sabrina Le Beauf played Sondra Huxtable, she actually felt discontent with the role, and reportedly even embarrassed by the show. She flat out felt she was selling herself short and cheating the viewers, stating, "Working in television you do not have the opportunity most times to do what you are capable of doing. Having been on the show for five years I have not been able to do what I am capable of doing. I feel cheated that 55 million people a week watch something that is not my best work."
RELATED: Bill Cosby Has Been Sentenced To Prison Amid Sexual Assault Conviction
Other castmates had internal feelings that affected how they felt on the show. In Lisa Bonet's case, she could never bring herself to get along with Bill Cosby. As she asserts it, he carried something foreboding underneath the surface, even before his crimes came to light. "There was no knowledge on my part about [Bill Cosby's] specific actions, but… There was just energy. And that type of sinister, shadow energy cannot be concealed," she explained. Historically, Bonet earned a few raised eyebrows herself, including nude photoshoots and salacious scenes. These reportedly may have contributed to her ending up in the college spinoff of The Cosby Show.
Well kept secrets, abundant strong reactions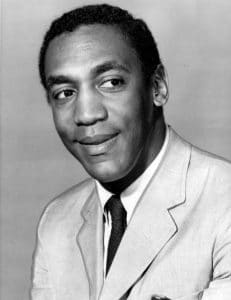 Bill Cosby's crimes affected many people in horrific ways. As many as 60 women claim to have been assaulted by the disgraced actor to some degree. It put all his acquaintances in the spotlight unwillingly and forced them to confront what he still claims he did not do. For Geoffrey Owens, who played Elvin Tibideaux, he lost a stable source of income. Because The Cosby Show reruns halted, he received no residuals. As a result, he had to take up work at Trader Joe's. A fan snapped a picture, which quickly went viral. Tabloids wanted to shame Owens, who himself worried people would think he wasn't still an actor in addition to Trader Joe's employee. "I had been teaching, acting, directing for 30-plus years, but, you know, it got to the point where, you know, it just didn't add up enough." He went on to emphasize, "And you go to do what you got to do. I wanted a job that I could have some flexibility to try to stay in the business."
While Owens tried to keep his own troubles a secret, everyone was in on a huge secret of Cosby's. According to Joseph C. Phillips, everyone knew Cosby was cheating. A now-deleted blog post even said, "Bill sleeping around was a 'fact' that, like the air, seemed to just be. You didn't have to see it or hear it to know that it existed." Cosby himself may have even used his daughter's struggles with substance abuse to redirect attention. As a news outlet drew closer to him hanging out with showgirls, he instead told them of his daughter's drug and alcohol abuse so they'd focus on that instead.
Opposing principles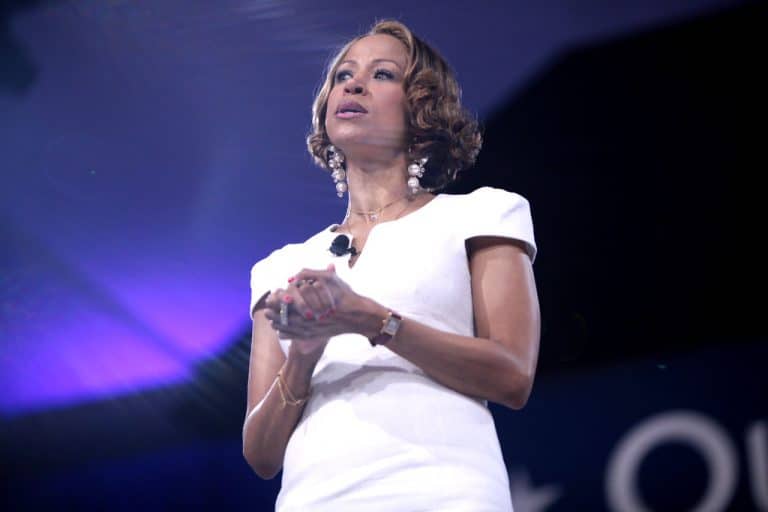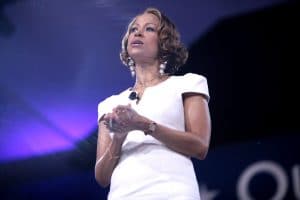 Two of the ladies of The Cosby Show gained major attention for very different reasons. Stacey Dash made a cameo appearance on The Cosby Show that opened doors into other titles, most notably Clueless. However, 2019 saw her arrested for battery. Reportedly, she shoved and slapped husband Jeffrey Marty when an argument severely escalated. Testimonies contradicted one another and some were withdrawn. Because Marty had scratches on his arms, police arrested Dash, even though she said her husband got physical first. And after she claimed in the 911 call that Marty was choking her, Dash's manager refuted the charge. This certainly flies in the face of the wholesome family The Cosby Show aimed for.
Meanwhile, Nicolle Rochelle, who had two roles in the show, drew attention to herself, Cosby, and most importantly Cosby's victims. She staged a nude protest during Cosby's sexual assault trial in 2018. She even jumped over a barricade, wearing nothing but writing with the names of some of Cosby's victims. For her actions, Rochelle was arrested for disorderly conduct. Rochelle asserted the narrative needed to be presented properly. She explained, "He's a man who's disempowered women's bodies for decades. It doesn't seem to be recognized." She went on about her motives, "He's being painted as the victim. I wanted to emphasize that this is about rape. I wanted to make him uncomfortable and to make people think about women's bodies."