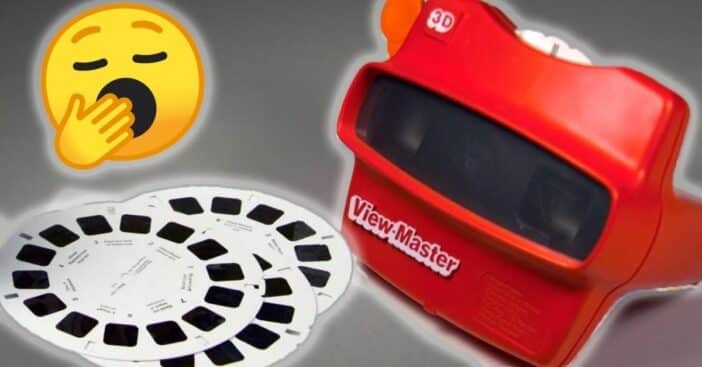 Grow up in just the right era, and no one would change their childhood for anything. It's not unreasonable to want to return to the '70s and '80s to play with those enduring toys and know those were the best there will ever be. But it's easy to look around at kids these days and be a little judgy. Do they need to be connected to a screen all the time? Additionally, almost all their toys are generally as high tech as can be. Far less could provide a full day of fun.
In contrast, some hesitance is understandable, because a lot of old toys – jacks, shrinky dinks – are a bit unimpressive at first glance. But we spent hours on the playground with them anyway, and some toys from back in the day were really ingenious, stuff that has not been replicated in a successful manner still today but, for whatever reason, have fallen by the wayside, no longer a hot commodity. So let's dredge them up! That's right, today we're digging in the old toy chest, dusting off truly awesome toys that no kid today would appreciate, and along the way, discussing why these hidden gems have become forgotten treasures. Let's play!
Lite Brite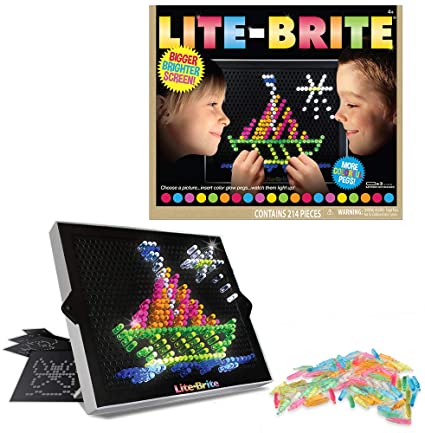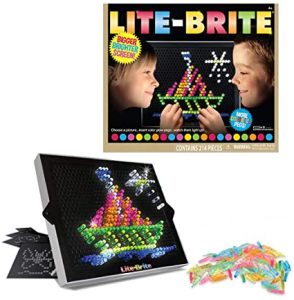 At first glance Hasbro's Lite Brite, released in 1967, doesn't seem that impressive. Then you remember that it was only a mere 40 years before that a majority of houses in America had any form of electric lighting at all, which means this toy predates standard lighting abd made it look easy. Suddenly, kids were able to move multi-colored pegs around an electronic board to spell words and make art that glowed as if magic – no wonder their little minds were blown.
But why wouldn't today's youth enjoy the Lite Brite as much as their forefathers? Have you ever heard of an iPad? It's roughly the size and shape of a Lite Brite, only it's able to not only show you a picture of literally anything ever invented or discovered on Earth, but also let's you play Candy Crush. It's no wonder the Lite Brite has been consigned to the dustbin of history.
Rock 'Em Sock 'Em Robots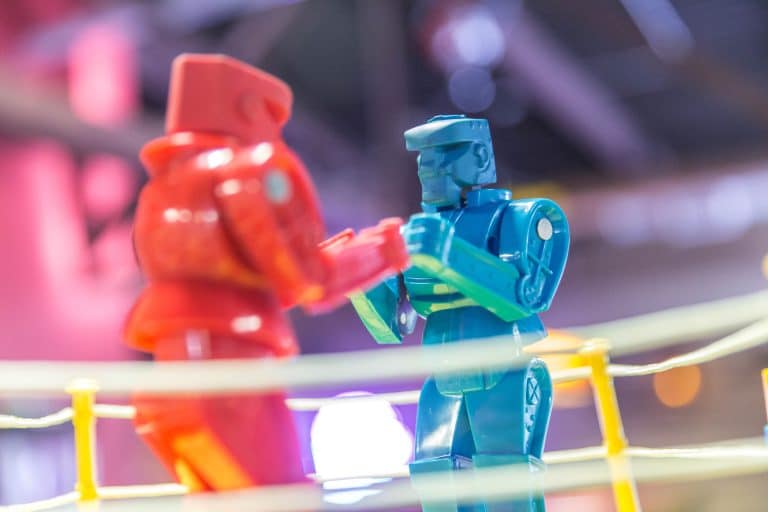 When Rock 'Em Sock 'Em Robots were released in 1964, kids everywhere went bananas. Muhamed Ali was the biggest sports star in the world, and this toy transported you down into the ring, where you could furiously battle your friends, punching, counter punching, until one of your respective heads shot up amidst cries of joy or wails of sorrow.
Alas, kids these days just wouldn't give these robots the time of day. First of all, who cares about boxing anymore? Another factor includes video games. Two mechanical, plastic robots jabbing away at each other just doesn't get the blood pumping in an age when intense games like Mortal Kombat and Street Fighter have been around for decades. Quarters after quarters of punches galore. But with the advent of virtual reality, who knows, maybe Rock 'Em Sock 'Em will be making a comeback?
Pong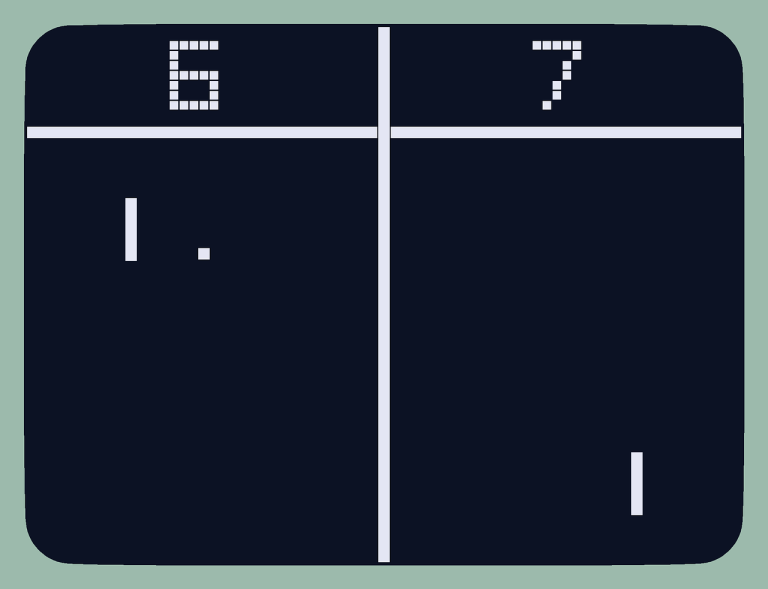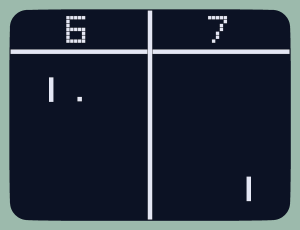 And now on to another toy that modern video games have unfortunately made obsolete: the amazing Pong, and not the table tennis or beer varieties, which are perhaps the only kinds the youth of today would recognize. The real deal is, of course, about one of the most groundbreaking toys of all time. Pong, with two virtual paddles going up and down either side of a screen batting a ball back and forth, was the first video game that you could play at home on your TV.
It completely revolutionized an industry worth billions of dollars today – could you imagine kids now living in a world without video games at home? The whole continent just yelled "No!" But all things must pass, and in a world when you can log onto your computer to play a completely immersive game simultaneously with millions of people worldwide, Pong just doesn't have an audience anymore.
Pedal Cars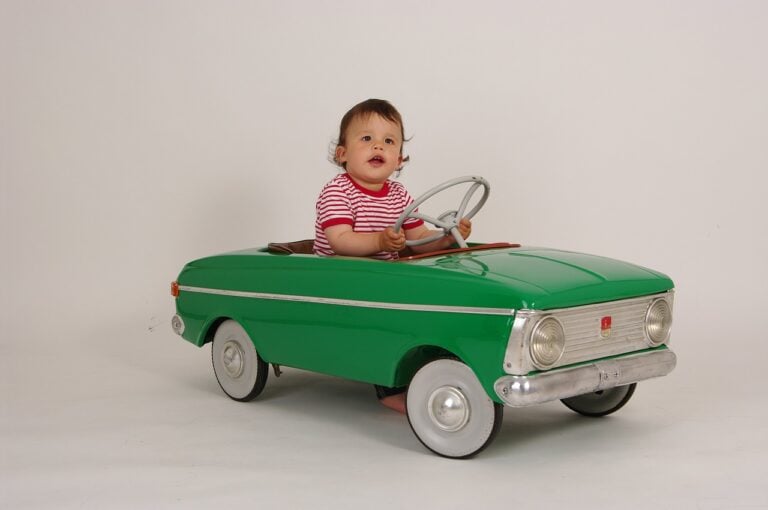 Pedal Cars, a toy car kids could climb into and push themselves forward using their own two feet delighted children for decades. Who didn't want to pretend to be Fred Flintstone, tooling around Bedrock looking like an even more modern Stone Age family member?
But you rarely see these old timey delights anymore. Why? Two words: Power Wheels, which reached sales of over one million in the US in 1990. Who would want to be the peasant propelling themselves forward with their own two feet when they could be whirring around in style on a battery powered car decked out in Barbie or Jurassic Park logos? Spare no expense! And so began the slow descent of the Pedal Car, which is truly unfortunate, because unlike the cheaply made plastic Power Wheels of today, the Pedal Cars of the past were mostly metal, and built to last.
Milky the Marvelous Milking Cow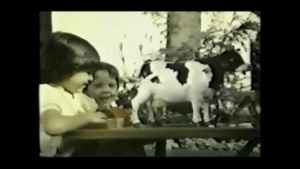 So, we're about halfway through our list of awesome toys kids today wouldn't appreciate, so I think it's time to take a quick break to remind ourselves that not every toy from bygone eras is incredible. For example, look to Milky, the Marvelous Milking Cow, a travesty that has fortunately been swallowed by the sands of time. Picture this, a plastic cow that would drink water from a trough, then when you pulled its udders, a white, milk like substance would be squeezed out.
Does that sound like hours of fun? No. Maybe for three and a half seconds, then the looming horror of what humanity has created sinks in. But don't worry, it's definitely fake milk. They made sure to say it three times. To one's surprise, the toy was pulled from the shelves mere months after its debut.
Deluxe Talkboy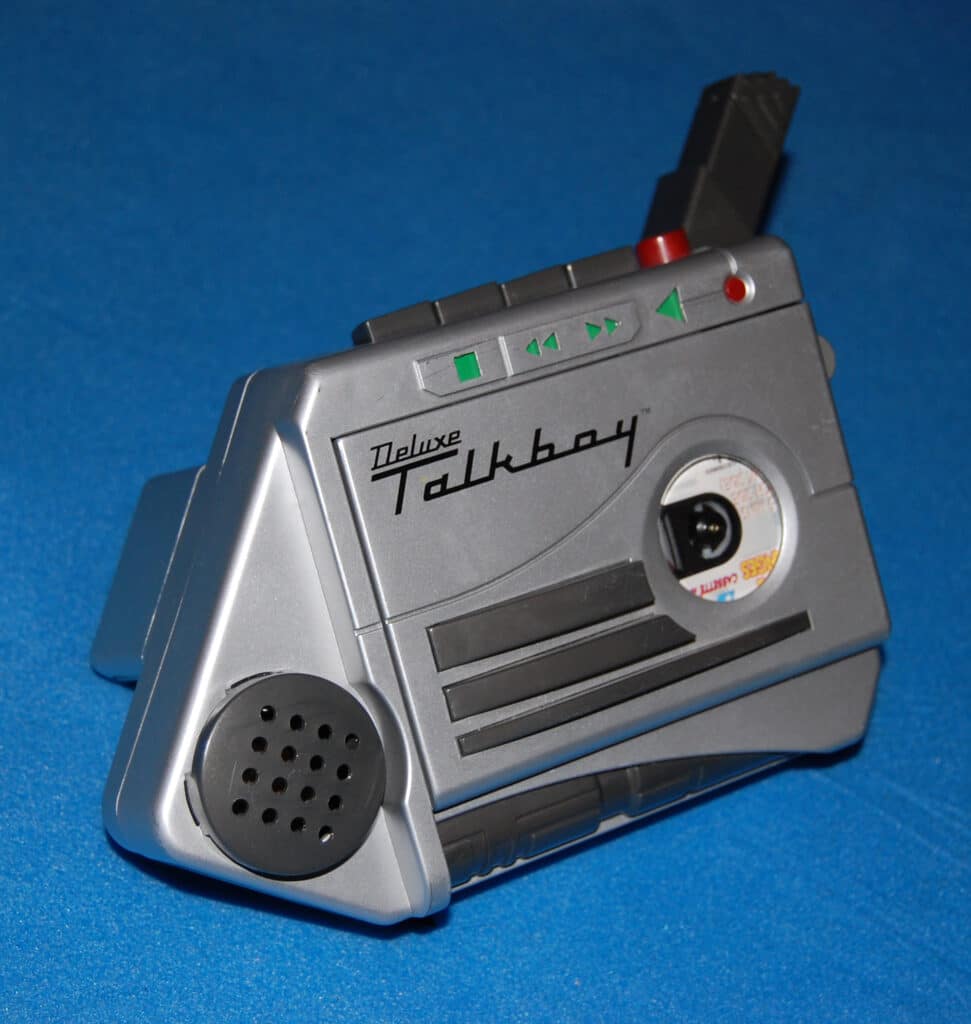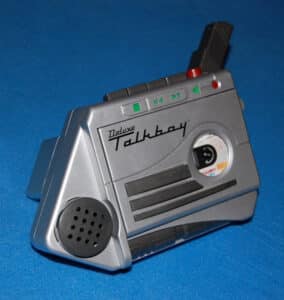 Home Alone 2 was released in 1992, and suddenly everyone became aware of and wanted a Talkboy, the recording device that allowed Kevin to slow down and speed up his voice and helped him thwart his two dimwitted burglar nemeses. While the first version sold poorly because it didn't have the same bells and whistles as the movie version, when the Deluxe Talkboy premiered in 1993 the country went mad. Almost 10 million units were sold before Christmas.
And yet, of those millions, how many are still actually around? Very few, and we have Steve Jobs to thank for that. With everyone walking around with an iPhone in their pocket, we all have a device that we can record not just our voices, but literally our whole lives. Kevin could have just called the cops!
Spirograph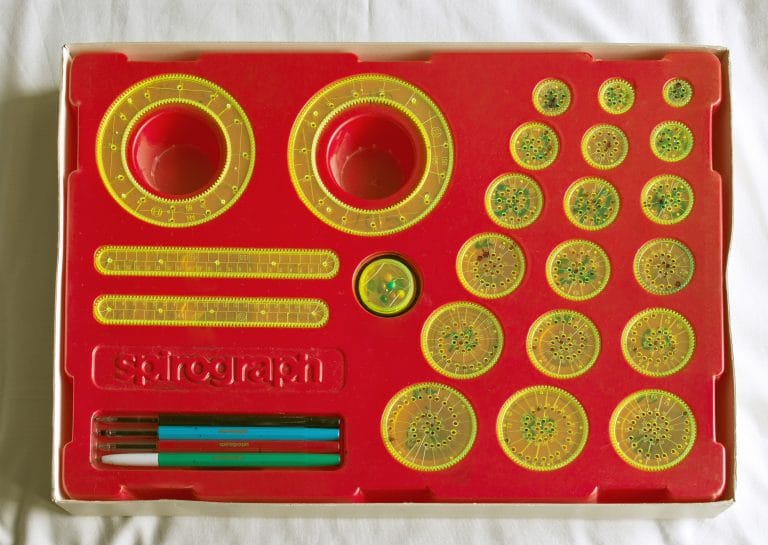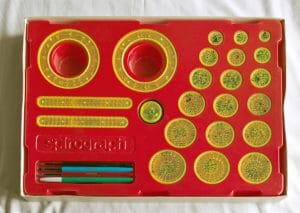 It was in the early 19th century that an English architect first invented a device that let you draw geometric shapes using gears, and 100 years later the technology had morphed into one of the most classic of '70s toys, the Spirograph. By running a small gear with a pen in it around the inside of a much larger gear – not Runaway Bride star Richard Gere, geometrically perfect drawings could be made that would be virtually impossible to do with the free hand.
But, like the other wonderful toys of the '70s, its fame dwindled. We live in the age of computers now, making the Spirograph all but obsolete. The wonder and glamor of a perfectly formed shape is drastically lessened when a hunk of circuits can do something incredibly more impressive in a fraction of the time.
Original Mr. Potato Head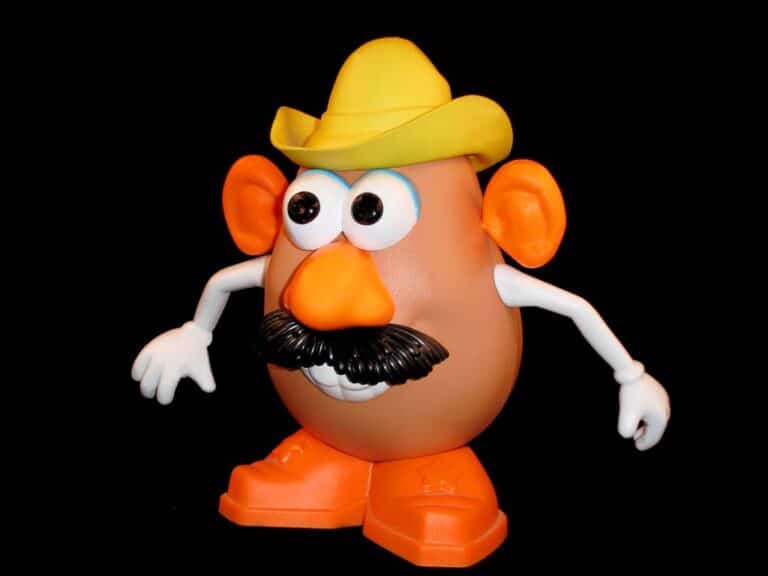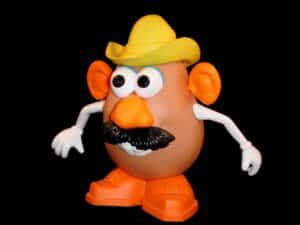 When the Original Mr. Potato Head was released in 1952, it took the country by storm. It was the first toy to be advertised on TV, and was very different from today's sterile plastic version. Original Mr. Potato Head only consisted of push pin parts that kids would stick into an actual potato that their parents provided! The whole thing was very characteristic of a nation only very recently removed from the Great Depression and WWII; you had to play with what you found around the house. It was also a brilliant move by Hasbro, because the potato makes up 90% of the toy!
However due to obvious reasons, the original spud has fallen by the wayside – who wants rotting vegetables chilling in their kids' playrooms? I doubt even your average seven-year-old would.
Speak & Spell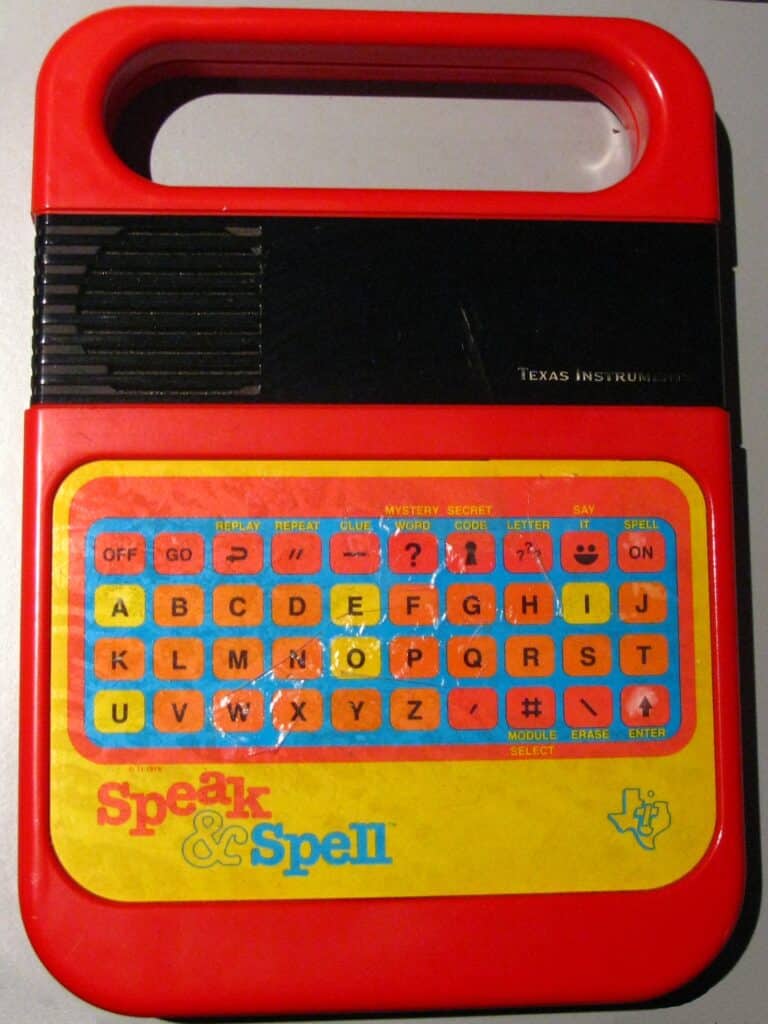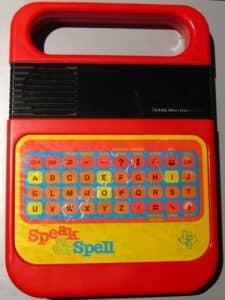 You would never know by looking at it today, but when the original Speak & Spell was released in 1978, it was revolutionary. Here was an electronic device that could display words and, teach kids some spelling, most importantly, was portable and could be taken anywhere. This foreshadowed everything from the Gameboy to the iPhone, and eventually, the Speak & Spell even used different interchangeable game cartridges, a feature of every modern video game system.
Yet, kids these days wouldn't appreciate them at all, once again because of computers. A computer can do everything the Speak & Spell can do, only times a trillion. There are hundreds of apps today for helping kids learn to spell, plus computers can play SpongeBob. Case closed.
And there you have them. Some of the absolute coolest toys that kids today just wouldn't enjoy… looking at you, Milky, one toy I'm happy we haven't inflicted on the youth of today. Did you spend hours playing with any of these classic toys of the '70s as a kid? Which toys that we didn't cover do you think the jaded youth of today would hate? Let us know in the comments below, we read every one! In the meantime, it's time to check eBay for some nostalgia.