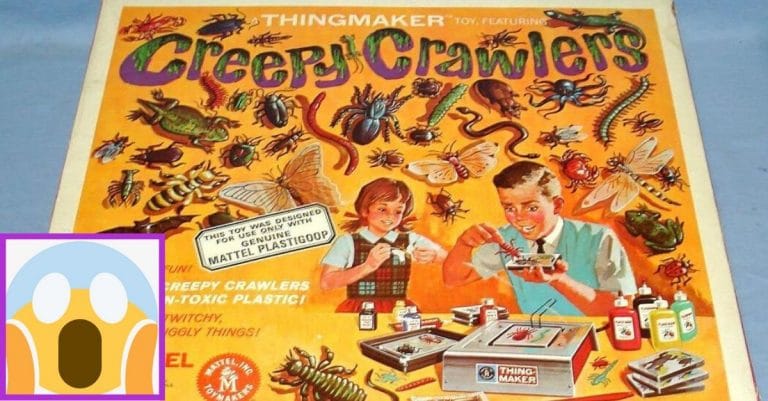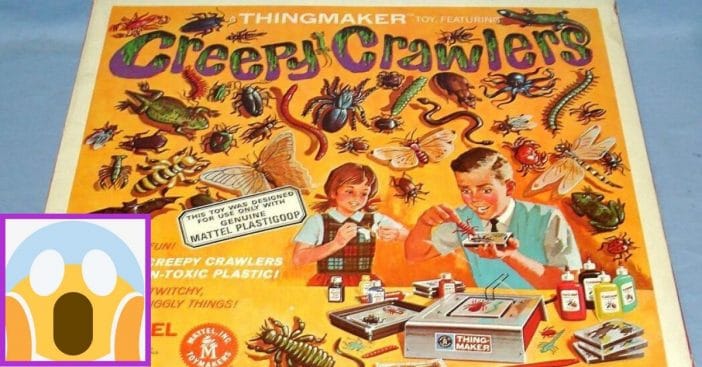 Toys always change with the times. Sometimes they reflect trends. On other occasions, they try to shape public interests. And other times still, they're just the result of creative thinkers producing some new, fun way for us to spend our time. The original Creepy Crawlers certainly kept players busy. They also kept other people on their toes, lest they should turn around and see one of these creepy bugs right near them.
Beginning in 1964, Mattel gave us the Thingmaker, popularly also called Creepy Crawlers. The setup was simple and the results utterly chaotic in the right circumstances. The user could pour a chemical cutely known as "Plastigoop" into molds shaped like creepy, scary bugs. After some baking, the rubbery critters were ready to use in some spine-tingling pranks. This toy provided a lot of fun, though not always a lot of safety.
Creepy Crawlers provided the perfect way to pull some truly creepy pranks
Exempting those who don't get surprised easily, seeing a giant bug scares most people. Especially when it's so big and unexpected. Let's face it, even handling these Creepy Crawlers could be a bit intimidating. But that also made them perfect for creeping out other people.
RELATED: Some Of Your Favorite Toys Were All Made By Wham-O
Despite some dangers we'll discuss in a bit, the Thingmaker endured as an immensely popular toy. That really speaks to its success at making some truly creepy critters. They also consistently drew in boys and girls to play with the set and the toy's marketing aimed to keep it that way.
Using this kit came with some dangers, though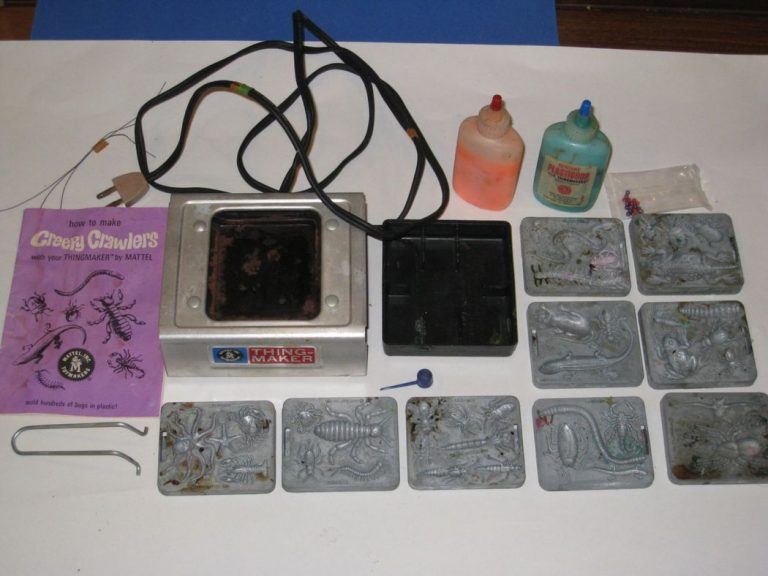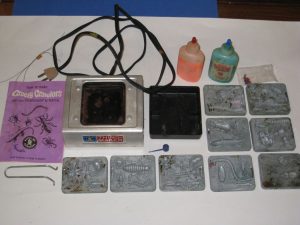 After making creepy bugs with the Creepy Crawlers kit, there's always the risk of forgetting about it and getting scared. But the process came with some other dangers as well. The oven presented the chance to sustain some nasty burns. But the molds required the hot temperatures to properly set. But while cooking, the iconic Plastigoop gave off some wicked unpleasant smells. Too much of that could cause sickness.
Despite burns and noxious odors, Creepy Crawlers endured. Their versatile appeal made them a continual favorite. It went on to include Gobble De-goop, a reportedly edible version of the goop that cooked similarly to Plastigoop. Like other toys before it, the kit also changed with the times to accommodate certain themes. This came to include a Hot Wheels Factory and DollyMaker. Probably one of the better changes, though, came when they added a few safety measures. Chemicals didn't smell as unpleasant and the metal trays were switched out to avoid such severe burns.