In films and television shows alike, animators are known to add in Easter eggs to surprise viewers. Disney is famous for sliding characters into each other's films, Marvel fans know to pay attention to hidden gems. It feels as though a passageway into animation is hiding illustrations in plain sight.
Sure enough, Warner Bros. is no exception. In the Looney Tunes masterworks, animators have added their signatures, allusions to other films, and much more. Fans may have missed these details the first time around, but let's see how many we can find now.
1. Baseball Bugs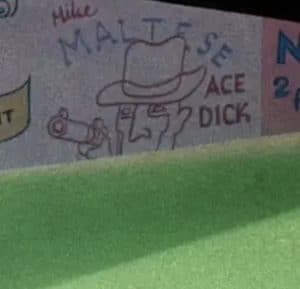 The 1946 classic, "Baseball Bugs" depicts Bugs Bunny singlehandedly defeating the 'Gas-House Gorillas.' While watching the film, keep an eye out for the advertisements on the outfield wall. Here, fans can find a billboard for a detective named "Mike Maltese, Ace Dick" next to an ad for cough drops. This hidden gem pays tribute to the film's writer, Michael Maltese.
RELATED: Six 'Looney Tunes' Shorts We Never Noticed Were Actually Pretty Bizarre
2. The Missing 3D Effect in "Lumber Jack-Rabbit"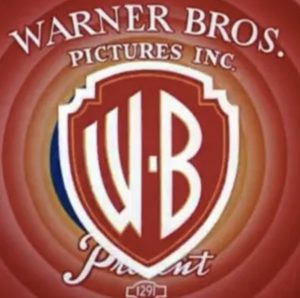 Lumber Jack-Rabbit is the only classic that Looney Tunes released in 3D. In 1953, Warner Bros. attached the short to its film, The Moonlighter. Although the 3D version can no longer be viewed, the "WB" logo at the opening bulges out of the screen.
3. Animator's Carvings in "Bugs Bunny Rides Again"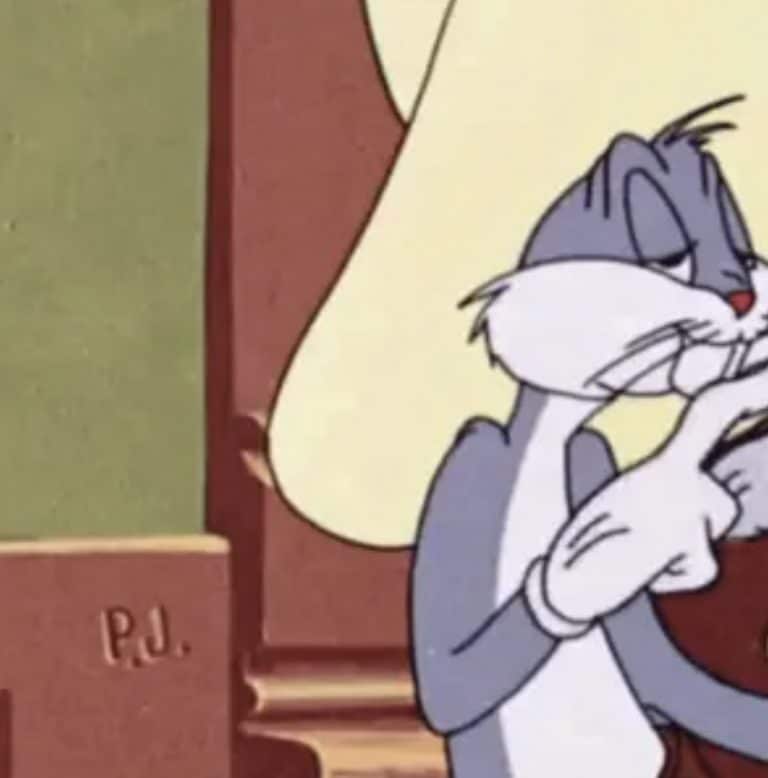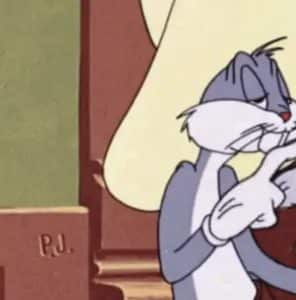 As Bugs Bunny leans on a door frame, fans can pick out a number of carvings in the wood. On the wall, there are multiple names and initials that give the illusion of wood carvings. To the right of Bugs, someone carved "Mike, 1870, Friz, and Tedd." Each name stands in for Michael Maltese, Friz Freleng, and Tedd Pierce— the show's animators. To the left of Bugs, you can find "P.J." for background artist, Paul Julian. Fan Tip: Always look for Paul Julian's mark in the show— he loved sneaking his initials and name into backgrounds!
4. Topless Woman in "Bugs Bunny Rides Again"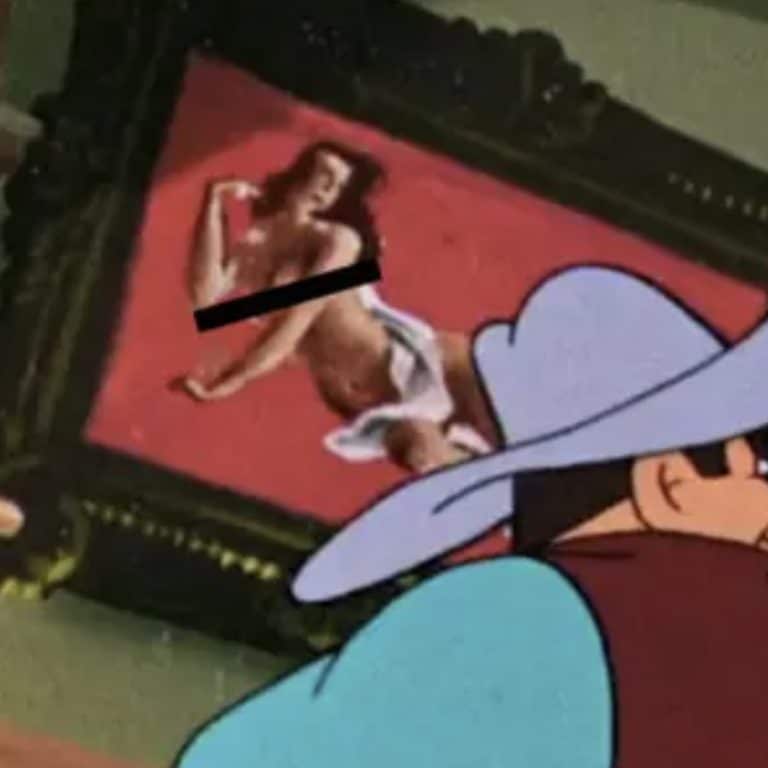 Another hidden painting in the Western with Bugs is that of a topless woman above the bar in the saloon. While it may feel unexpected to see in a cartoon, it's important to remember that these cartoons were originally released in theaters for adults. 
5. Buildings and the Movie Poster in "Hare Do"
All kinds of hidden gems can be found in posters, signage on buildings, and more in this classic. One of the Easter eggs includes a movie poster in the lobby promoting a new film, Backwash. The poster reads "starring Pete Burness." Burness was an animator at Warner Bros. who went on to work with Mr. Magoo shorts.
6. The Writers in "Wackiki Wabbit"
In this tropical short, two castaways end up on a deserted island. The two men are Tedd Pierce and Michael Maltese— the cartoon's two writers. The duo not only wrote the short but voiced the characters as well!
7. "Racketeer Rabbit"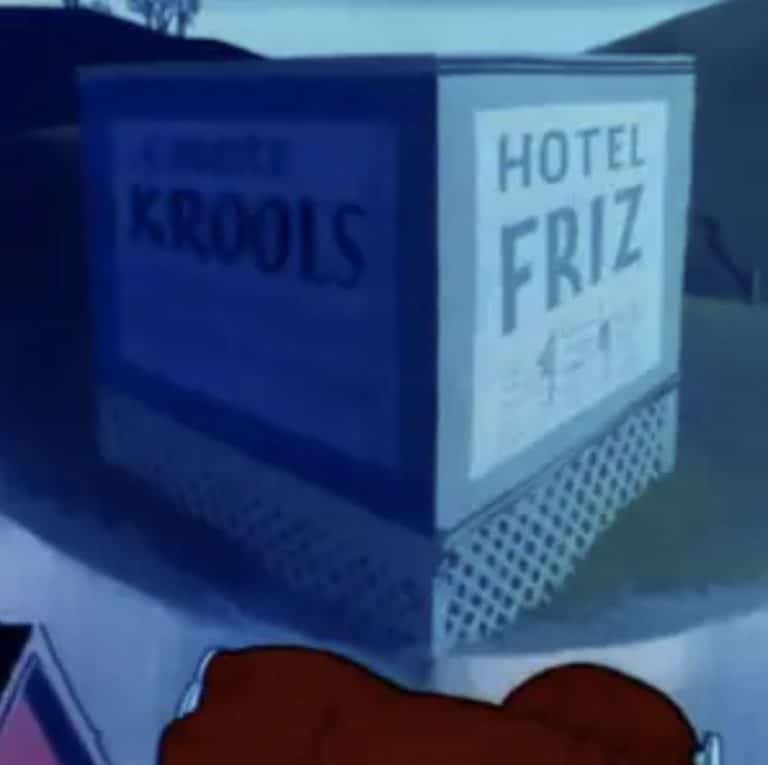 Friz Freleng snuck his name into more cartoons than any other illustrator. In most of his cartoons, fans can find references to "Friz" or "Frisby," his nickname. Some examples include an ad for "Hotel Friz," "Frisby Pure Jam," "Friz Sardines," and more.
8. The Plaque in "Ballot Box Bunny"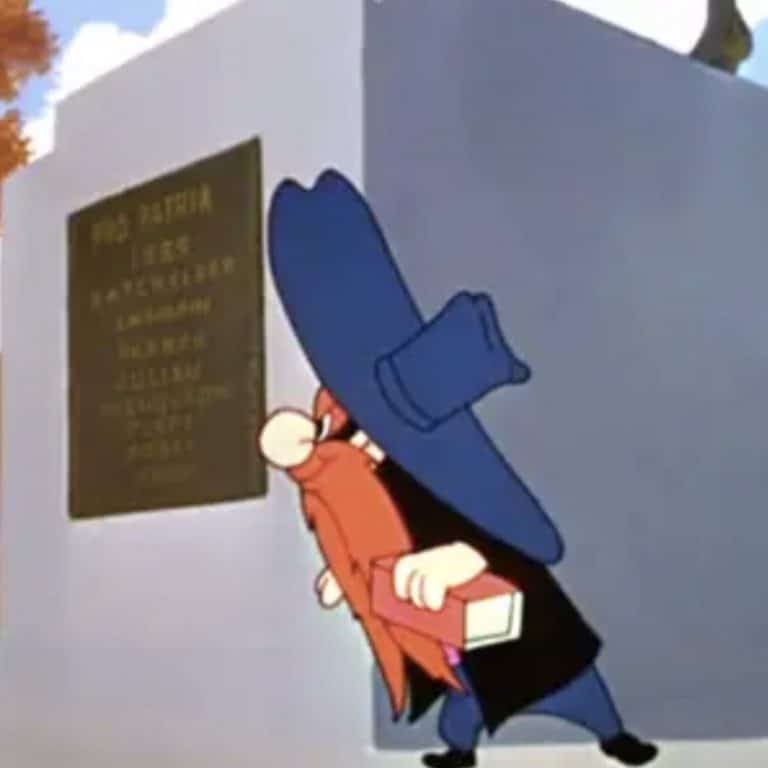 In this short, Yosemite Sam hides behind a statue of a man riding a horse. The plaque on the statue lists the last names of multiple Warner Bros. creatives. For example, Warren Batchelder, Ken Champin, Jack Farren, Paul Julian, Sam Nicholson, Manuel Perez, Hawley Pratt, and Virgil Ross.
9. The Union in "Bugs and Thugs"
If you look closely on the wall behind Private Eye Bugs, there is a certificate depicted. The certificate shows that he is a member of the "Detective Guild Local 839." This number is based on the union local 839 that the Warner Bros. cartoonists belonged to.
10. Richard Nixon in "Haredevil Hare"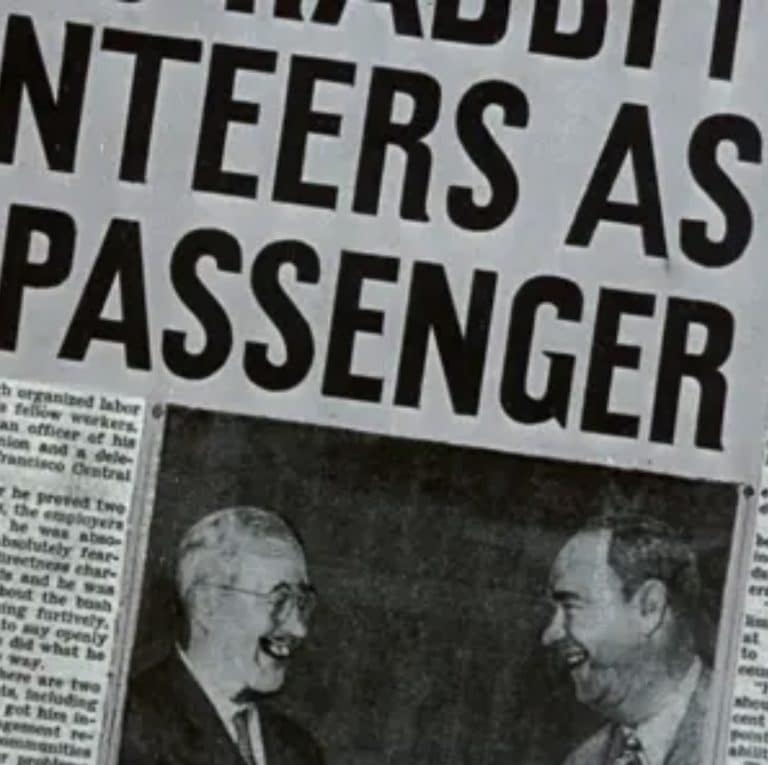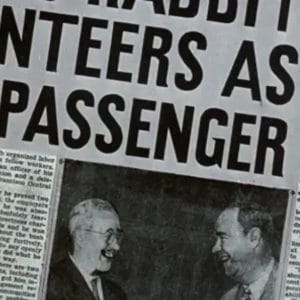 Early in this short, that introduced the world to Marvin the Martian, a newspaper headline reads "Heroic Rabbit Volunteers as First Passenger." Richard Nixon appears in an image on the paper's front page. At the time, Nixon had recently been elected as a Congressman to California's 12th District. The animators had some fun with the image and doodled on Nixon's face a bit.
11. An Unexpected Headline in "Tortoise Wins by a Hare"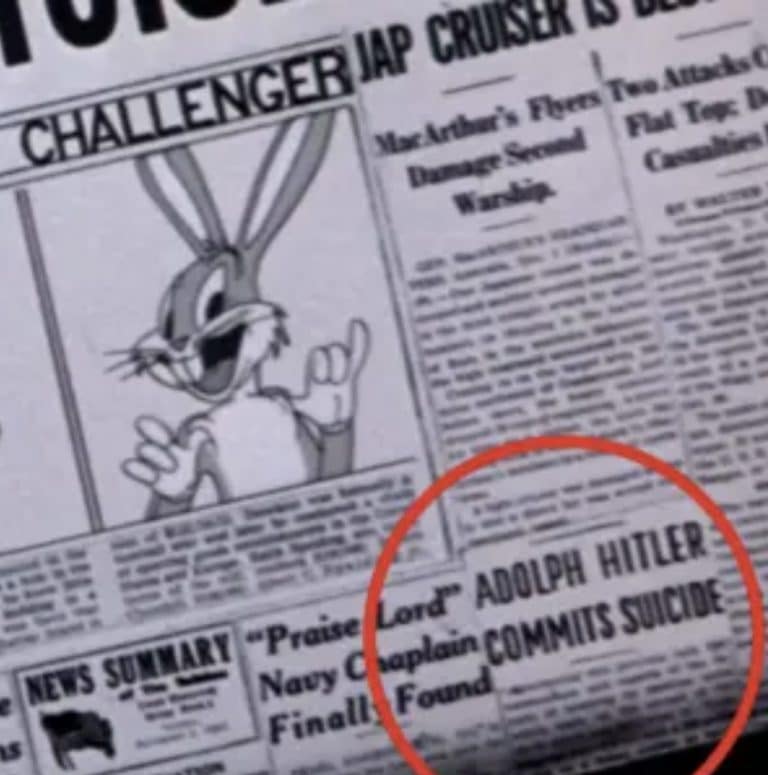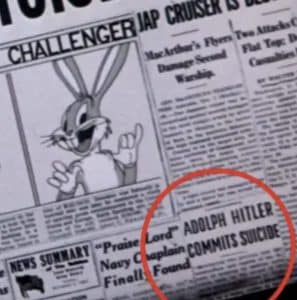 Finally, when "Tortoise Wins by a Hare" hit theaters in 1943, Joseph Goebbels had just declared a 'total war' against the Allies. The Warner Bros. creators started to craft propaganda cartoons for the Allies during World War II and snuck numerous war content into their shorts. In this 1943 film, a newspaper headline underneath a picture of Bugs declares, "Adolf Hitler Commits Suicide."
Here is a clip of the Warner Bros. logo mimicking the 3D effect mentioned in section 2 of this article: