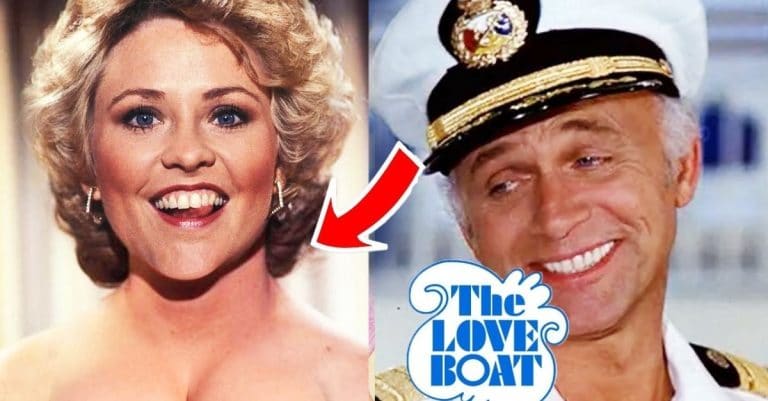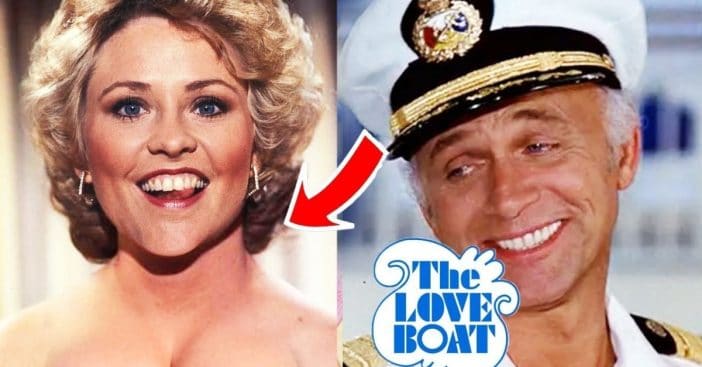 All aboard the USS Love Boat, a series that brought in all the stops. There was love, humor, and plenty of drama that kept viewers coming back for more. Throughout its 250 episodes, it promised a time of escapist, wholesome wonder. To watch The Love Boat was to witness a love letter to the best of the '70s, with plenty of incredible secrets hidden between the planks.
For how escapist the show was, just how real were all the scenes? Far more than viewers would expect. And just what was the fate of the vessel we all came to adore? Far less wholesome than what fans would want for it. But out of that same love for The Love Boat, that's why it's worth going through the show's many secrets. Without further ado, let's set sail!
Old books tell all tales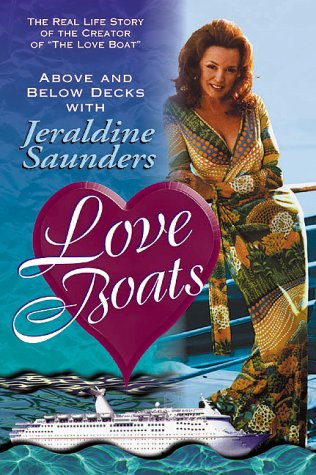 The Love Boat followed a formula riddled with change, thanks to its rotating cast across nine seasons and five specials. But one thing was consistent: it was all grounded heavily in reality. In fact, The Love Boat was directly inspired by a book called Love Boats penned by Jeraldine Saunders. Saunders was the first female cruise director for Princess Cruises, and it was she who shared her experience in the tell-all book about her long career while afloat; it discussed the colorful passengers she met, unique coworkers she had, and all the wonderful places she went. Sound familiar?
RELATED: The Cast Of 'The Love Boat' Then And Now 2021
From 2003 until her death in 2019, Saunders took up astrology and horoscope writing for Omarr's Astrological Forecast, the nationally-syndicated horoscope column that also enjoyed readership around the world.
'The Love Boat'…the movie!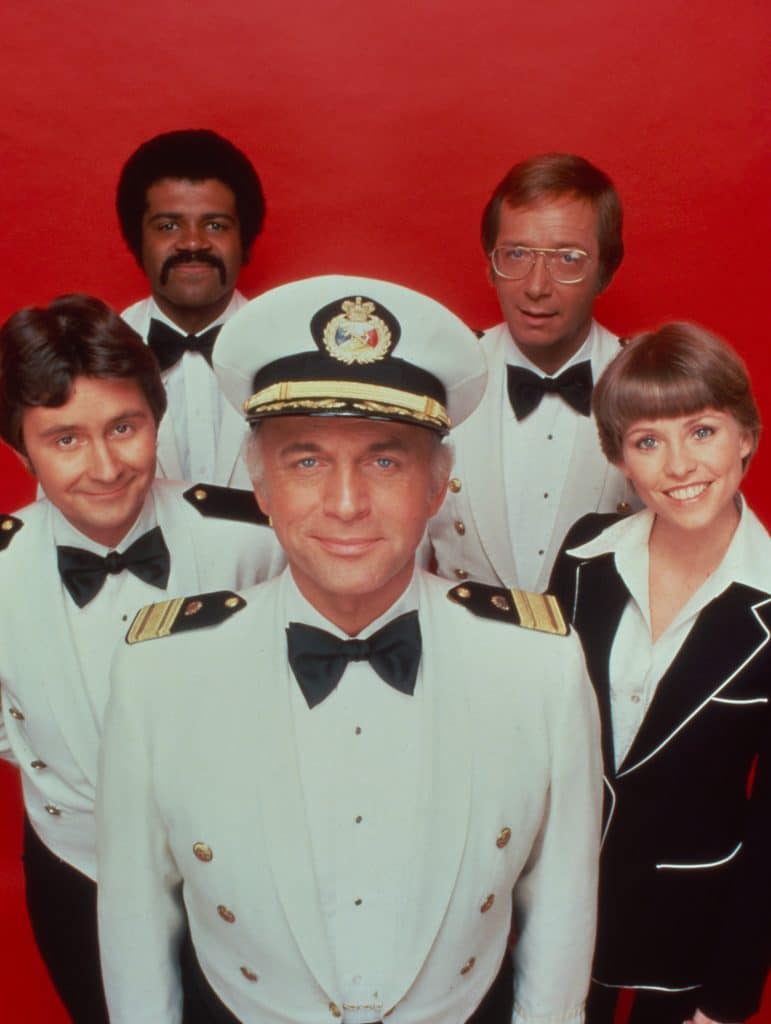 This book-to-screen adaptation endeavor looked very different when producers were first putting the pieces together. Before Aaron Spelling joined the crew, producer Douglas S. Cramer plotted The Love Boat as a series of movie pilots. But if you ever see them, you may not even recognize it, as the core cast was vastly different.
First, Ted Hamilton was Captain Ford, then Quinn Redeker took the helm as Captain Madison for the second film, which featured Ken Berry as the lead, before we finally saw Gavin MacLeod as Captain Merrill Stubing. Dick Van Patten was the first medic known as O'Neill. Meanwhile, Theodore Wilson manned the bar before the beloved Ted Lange started mixing drinks.
A regular diva, or Princess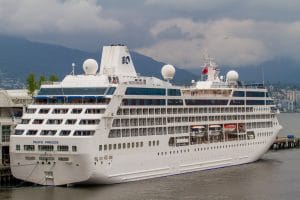 Actors need a stunt double, especially if they're pulling off impressive feats on the open seas. So, why should The Love Boat's the Pacific Princess be any different? Two boats filled the role of the titular Love Boat: Pacific Princess and Island Princess. Pacific is what you see most of the time, but Island was used as a backup of sorts.
Even so, they had to be careful with this, due to the potential for continuity errors. Each boat's pools were built differently. Island Princess had a rectangular pool, while Pacific had clusters of three round pools connected. Since it was a sizable, easily recognizable feature right at the back of the ship, the difference is hard to miss.
Love thy tune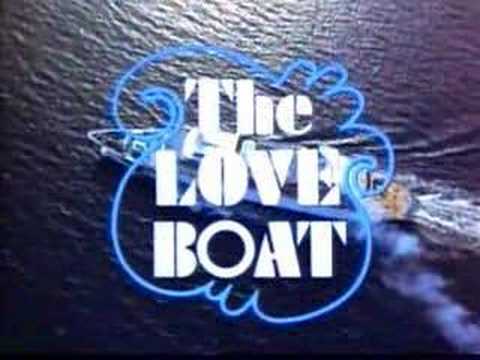 Probably one of the best secrets to success for The Love Boat was its music. The Love Boat spared no expense giving everyone a luxurious time. So, when it came time to put together some music for the series, they turned to Paul Williams, whose resume included writing for the best: David Bowie, The Carpenters, and The Muppets. It also included Charles Fox, who was the brain behind ABC's first Monday Night Football jingle and the Wide World of Sports. As for the performance, that was two-time Grammy winner Jack Jones.
At least, for the first eight seasons. season nine was none other than Dionne Warwick, ranked as one of the most charted female artists of all time! With no fewer than 56 of her singles making it into the Hot 100 lists, she was definitely someone you want singing on your luxury cruise line.
The theme was overhauled for Love Boat: Next Wave, but that isn't the end of the road for it! In fact, since 2019, Princess Cruises has used the theme song for its pre-embarkment safety drills. And when new Princess ships leave port, they play the first bit of the Love Boat theme on their horns.
Not just a bartender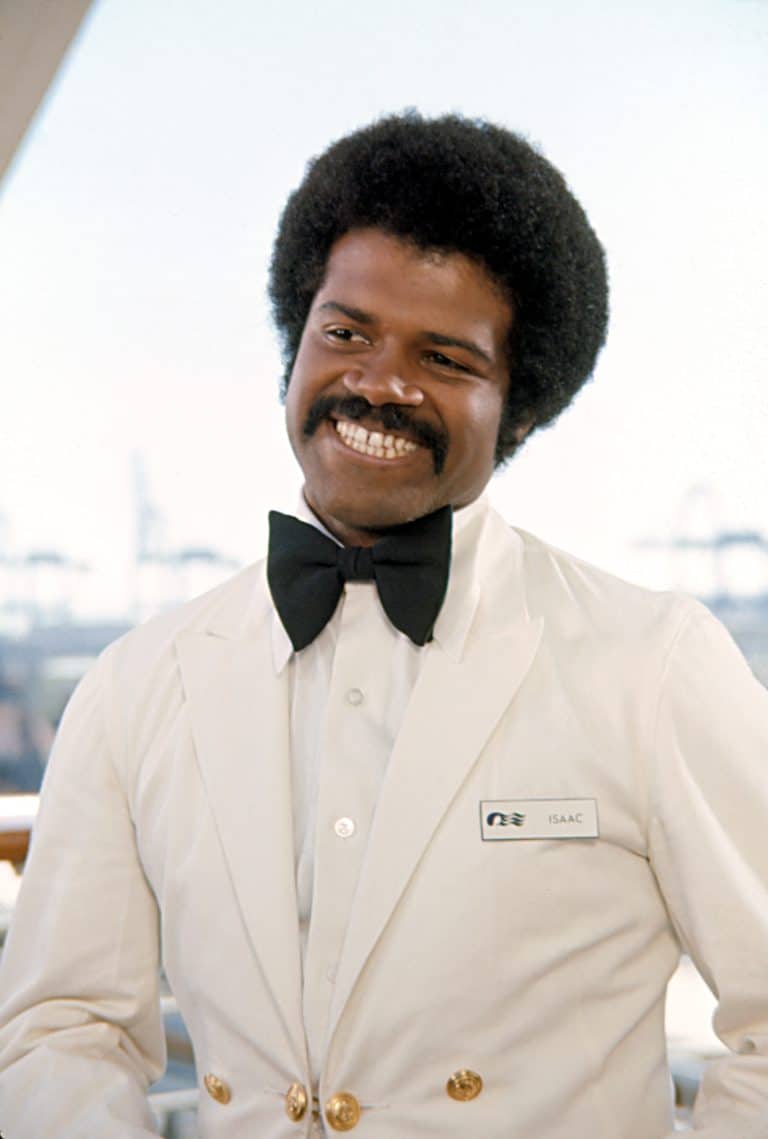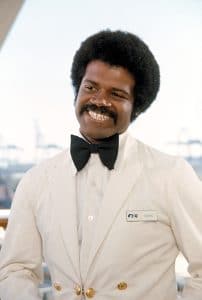 Isaac, the bartender and – let's face it, the heart and soul of The Love Boat – was often shown greeting passengers as they got onboard the vessel. However, producers later learned that protocol dictated only formally ranked maritime officers can do that. Isaac, for all his superhuman wit and charm, was technically a civilian. No, that last one wasn't the Love Boat secret.
Actually, they brewed up a nice backstory for him, where Isaac actually saved a bunch of passengers during an emergency, earning him an honorary rank in reward for his services. Pour one out to that!
Cruisin' crossovers
When you become as iconic as The Love Boat, you're going to appear in other media or get approached by other series for a crossover. And this show was a prime setup for both. There's the match made in heaven: The Love Boat Goes to Fantasy Island. But there's also the pretty surprising crossover that came in Love Boat: Next Wave, specifically "Trance of a Lifetime," where they see – ALF!? He's a long way from Melmac!
And in case you missed it, other shows paid tribute to this powerful series too. A 1997 episode of Martin had the main characters meeting Isaac, Julie, Vicki, and Doc while onboard a cruise. Then, the angels would assemble for Charlie's Angels to solve a case right on board the Pacific Princess! Crossovers come to fruition especially easy when both shows are created by Aaron Spelling.
There is also that episode where Robert Reed and Florence Henderson walk by each other and share a long look; that's a nod to their lovely Brady Bunch life.
Pays for itself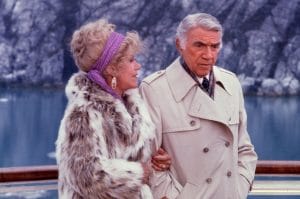 Just like SNL was the start for some legendary comedians, The Love Boat was a popular springboard for actors. Thanks to its popularity, people would have paid an arm and a leg even to just appear in the background. At the same time, some of those extras were fans who paid thousands to be passengers while the show was filmed, a documented secret triumph for them to enjoy aboard The Love Boat.
For example, a 1983 article from People says that a Hong Kong shoot had tourists paying $3,000 to $9,000 to be on that cruise. This same money helped pay for the guest stars, which of course The Love Boat had plenty of. Some of those special guests earned $1,000 a day, as a start. If you were Lana Turner, the series' 1,000th guest in the 200th episode, congratulations, you just made $25,000!
And yes, even Tundra the Wonder Dog was paid $1000 for her appearance in the episode "The Dog Show."
Mutiny!
Talk about trouble in paradise. The Love Boat's big special trip to China, Hong Kong, and Japan was costly right off the bat – or, boat – with a price tag of $12 million. On top of that, logistically, it took months to plan. Then, history started unfolding around them too. In 1982, Chinese champion tennis player Hu Na defected from China to America, one in a trend of dissidents from the east swearing allegiance to the west. The incident sparked such serious tensions between the two countries that show producer Doug Cramer worried they'd deal with the fallout.
Shockingly, that ended up not being the biggest issue for the crew. Instead, Cramer faced what he called a "miniature World War III" right on the boat after guest star Susan Anton scored a huge cabin on the coveted "sky deck." Gavin MacLeod then demanded his own suite, and guest star Erin Moran actually cried until she secured a better room for herself, too.
Laughter is contagious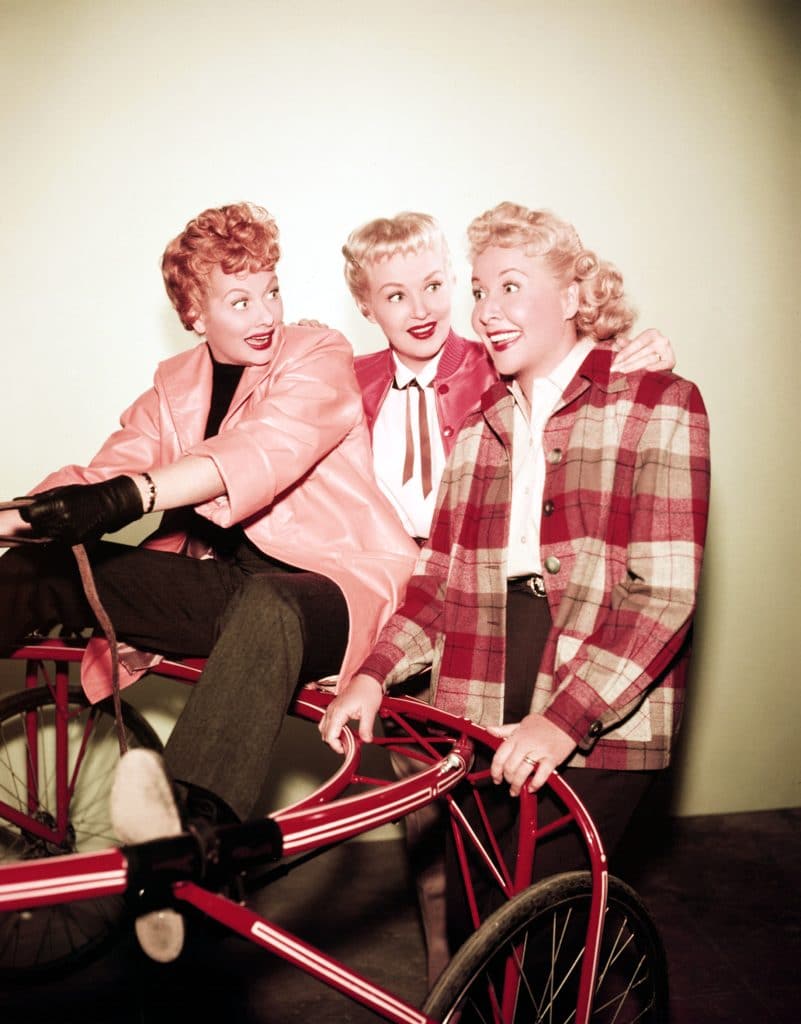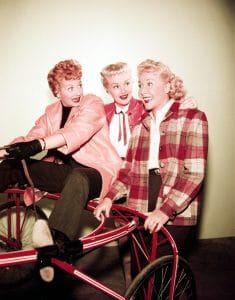 The Love Boat could be called Love American Style, in the ocean. That's how people viewed the series, frequently comparing both shows' formulas. Even though that stands out as the biggest common area, that isn't the only similarity they share. In fact, what else would The Love Boat, Love American Style, Eight is Enough, and The Lucy-Desi Comedy Hour all have in common?
They comprise a handful of hour-long titles that use a laugh track. Canned laughter is usually reserved for half-hour programs. The only difference is The Love Boat used a more subdued laugh track for its more romantic setting instead of those big over-the-top reactions, one of its secrets to keeping the mood balanced. Eight is Enough followed a similar approach.
French viewers didn't have any of this, however; their laugh track was completely removed, which isn't uncommon in Europe.
Shipwrecked
The Love Boat sailed strong for over a decade but even she did begin to hit rough waves. Ratings dropped, and the captain pulled her back to port. Even though Hollywood was done with it, the ship stayed operating as a luxury liner. Now, if only that was the graceful end this beloved vessel deserved.
Instead, the Pacific Princess was repurposed for a whole new sinister intent; drug smugglers used the ship to transfer narcotics around in the Mediterranean. In fact, in 1998, 50 pounds of heroin were discovered on board. 600 passengers ended up stranded in Greece when the ship was seized. At least there are worse places to be stranded.
But the gruesome end to this once-delightful saga doesn't end there either; The Love Boat's Pacific Princess has more morbid secrets to reveal. She fell into disrepair over the years and faced neglect, changing owners constantly. Eventually, it became impossible to repair. The final owners sent it off to a scrapyard in Turkey for $3 million. It ended up dismantled, but even that process hit some snags, as two men died from carbon monoxide poisoning during the breakdown. There was no happy ending for the Pacific Princess.
So let's discuss this timeless series. Did any of these The Love Boat secrets surprise you? Who else religiously watched The Love Boat, and which guest star was your favorite passenger? Share your thoughts in the comments below, and enjoy the rest of your voyage!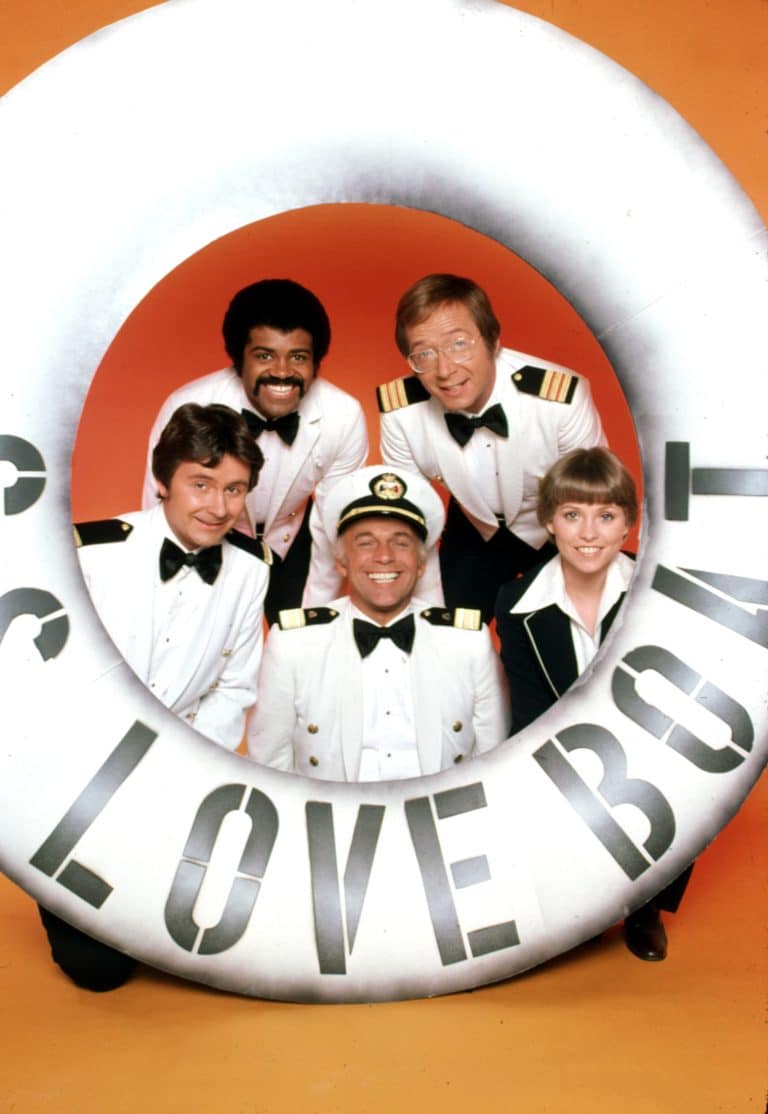 RELATED: 'Charlie's Angels' Officially Ended After This Happened