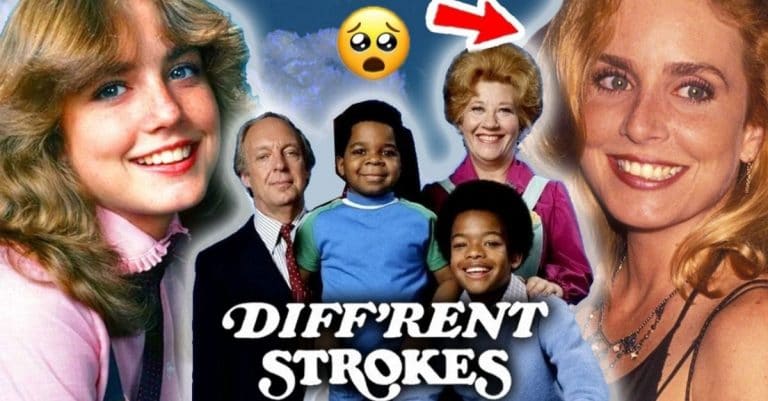 UPDATED 4/5/2022
What'chu talkin' 'bout Willis? OK, I'll leave that to Arnold. Saturday nights often ended up spent on Park Avenue with Philip Drummond, his daughter, and two adopted sons. Diff'rent Strokes brought major talent from its cast and the little details people might overlook. Did you know that Diff'rent Strokes' title was adapted from Muhammad Ali's popular saying, "Different Strokes for Different Folks?"
The show tackled racial and economic issues surrounding Americans in the 1980s – many of which are still relevant today. Maybe we should all remember the show's theme:
"It takes,
Diff'rent Strokes to move the world.
Everybody's got a special kind of story
Everybody finds a way to shine"
Alan Thicke, who played Dr. Jason Seaver, the patriarch on Growing Pains, actually wrote and performed this series' memorable theme song. There's even more worth learning about this cast, so let's hop right in and figure out what happened to the stars of Diff'rent Strokes.
Conrad Bain (Phillip Drummond)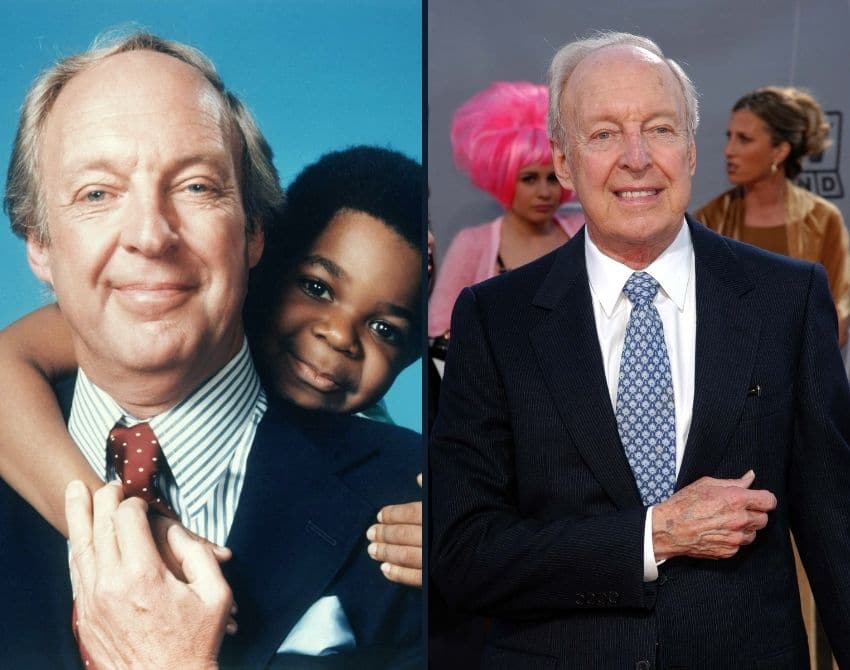 Conrad Bain portrayed Philip Drummond, the strict but fair, affluent & kind widower who, adopted the Jackson boys after their mother – his housekeeper – passed away.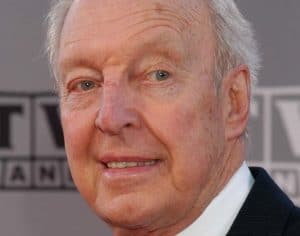 Conrad Bain's identical twin brother got drug into the spotlight as well. First appearing in a 1977 episode of Maude together. Besides Maude and Walter Findlay, Conrad's Dr. Arthur Harmon was the most recurring character from this Norman Lear vessel. Conrad was a TV pro and found fault with how the newly famous Gary Coleman worked on set, saying quote, "I've been around this industry for years, you don't see me ordering around the crew for food."
Directly following Diff'rent Strokes in '87, Bain was part of the short=lived George C Scott sitcom, Mr. President for every episode. That would about do it for the aging actor.
His final television appearance was the finale of The Fresh Prince of Bel-Air, where he reprised his Drummond alongside Gary Coleman's Arnold, house hunting at the Banks' iconic mansion as they shop for new homes in LA. Conrad Bain passed away from a stroke in 2013 at the age of 89. We won't forget his fatherly kindness and the smiles he brought.
Gary Coleman (Arnold Jackson)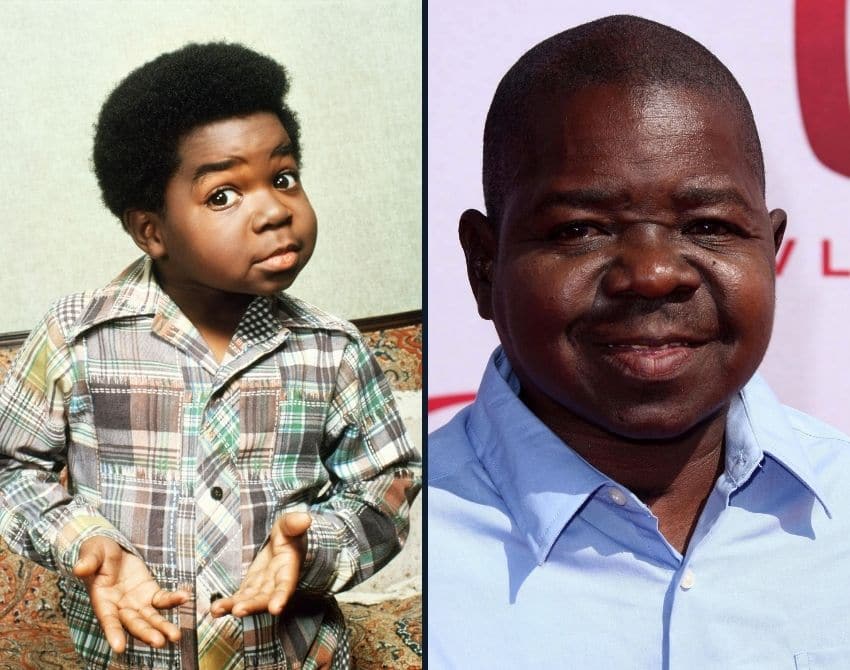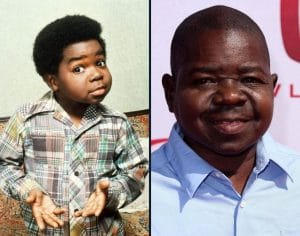 Arnold Jackson was the adorable and loveable little bro that brought viewers back for more each week, partly with his iconic catchphrase, "Whatchu talkin' about Willis?"  He was one of the best TV characters of all time, hilarious and cute, yet intelligent and witty. Even his serious arcs were enjoyable.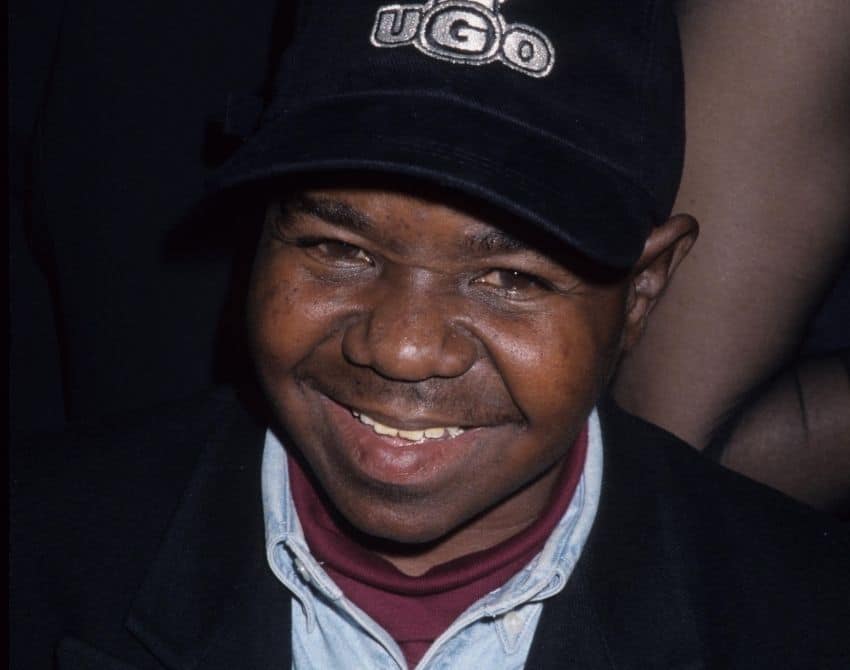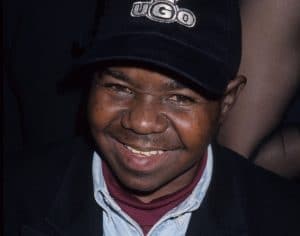 Coleman's first tv appearance was in 1974 with commercials for Harris Bank. He was incredibly endearing.
Next, he was cast as Stymie in a television movie pilot rebooting The Little Rascals. Coleman's talent was noticed and he was offered the role in Diff'rent Strokes. At the height of the show, he earned $100,000 per episode, which definitely paid better than many kids' first jobs. Coleman was left with a quarter of the original amount of money he made on the show, He later successfully sued his parents and his former advisers for misappropriation of his finances and was awarded 1.3 million.
Coleman was a huge fan of model trains  He loved to build and maintain miniature railroads as a hobby for extra money. He had tracks in his homes in multiple states in the 1990s – one of his railroads is still preserved in Colorado Springs.
Coleman ran for governor in the 2003 California recall election. He received 14,242 votes which put him in 8th place out of 135 candidates. Coleman's small stature was due to a congenital kidney, He received dialysis for many years – even while filming Diff'rent Strokes. Tragically, Coleman passed away from those lifelong medical problems in  2010 at the age of 42.
Charlotte Rae (Edna Garrett)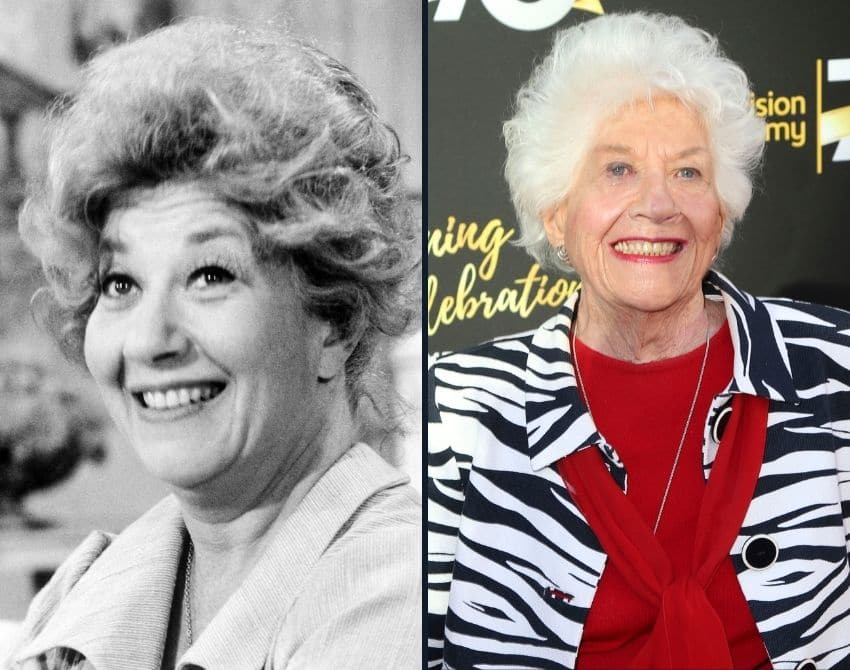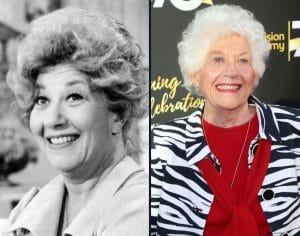 Edna Garrett was the Drummond's first no-nonsense housekeeper who everyone lovingly called "Mrs. G."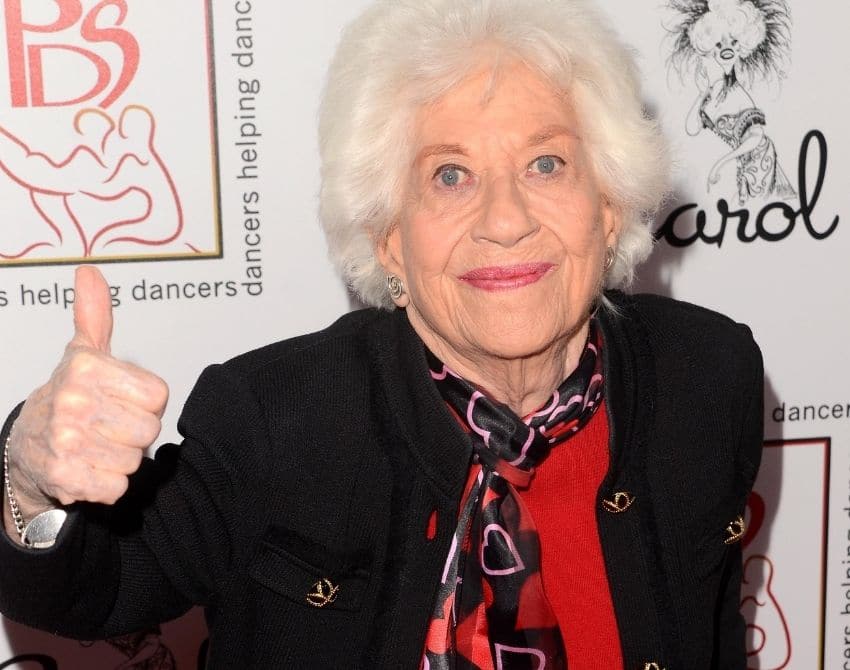 She began professional acting in 1951 and her first notable role was in 1961 with 11 episodes of Car 54, Where Are You?
She appeared in all 24 episodes of the first season of Diff'rent Strokes. There was an episode where she helped out at a private school and this gave Charlotte Rae the idea for the show spinoff The Facts of Life. NBC loved the pitch and approved the show. After years of appearing in supporting roles, The Facts of Life finally gave Rae the chance to be the star of the show! She died back in 2018 at age 92.
Todd Bridges (Willis Jackson)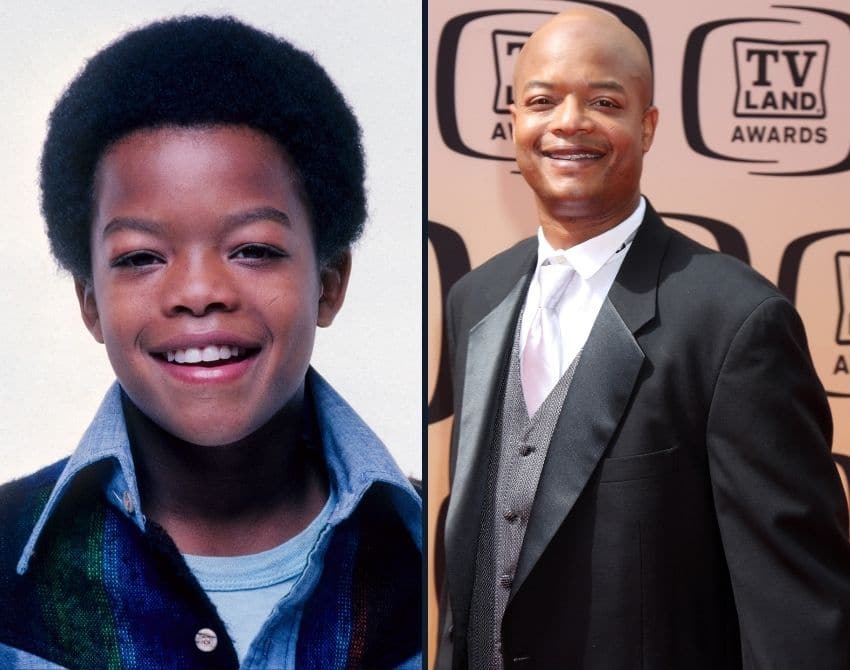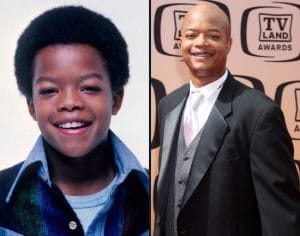 Willis Jackson was popular and rebellious while he had his eyes on the prize, which was a foxy lady to have by his side. In a case of life imitating art, Todd Bridges dated his Diff'rent Strokes girlfriend Janet Jackson and also admitted in his autobiography to having a couple flings with Dana Plato.
View this post on Instagram
Bridges was born into an acting family, his older brother Jimmy Bridges is still working today as an actor. Todd's first professional job was in 1975 with an episode of Barney Miller and he followed Abe Vigoda to his spin-off show Fish, where Todd was a series regular for 35 episodes. Coleman may be the cutest child actor ever, but Todd was not far behind him.
Fans may also remember Todd at his most cute and profound as the character Soloman from a very memorable episode of Little House on the Prairie. This ended up being one of the most unique episodes that tackled difficult issues and made Little House quite ahead of its time, in that regard.
More recently in 2007, Bridges had a recurring role as 'Monk' on Everybody Hates Chris.  Bridges has also appeared on several celebrity game shows, even beating Vanilla Ice in a boxing match on Celebrity Boxing. He also appeared as a contestant on Hulk Hogan's Celebrity Championship Wrestling. 
Since Todd is a fighter through and through, he fought drugs too.  His drug habit began when he was 15 years old and he started dealing drugs to support his addiction. In 1989, he was arrested and charged with the murder of Kenneth "Tex" Clay, a Los Angeles-area drug dealer. He was later accurately acquitted of the charges.
Thankfully, Bridges overcame his drug addiction in 1993 and today is in his mid-50s and still acting in B and C movies. We most recently saw him in a few episodes of Sangre Negra… Black Blood in 2021, and he has several projects in the works that we can promptly get excited for!
Mary Jo Catlett (Pearl Gallagher)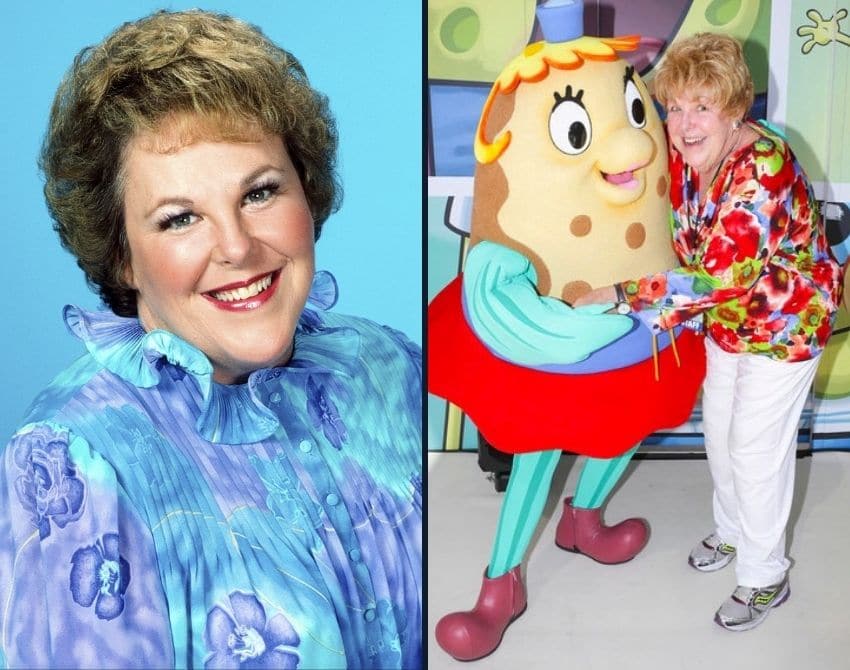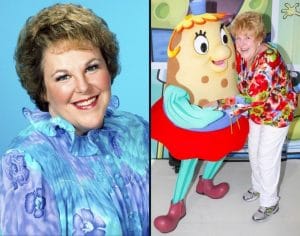 Pearl Gallagher was the longest-tenured housekeeper, appearing for 81 episodes as part of the Diff'rent Strokes cast.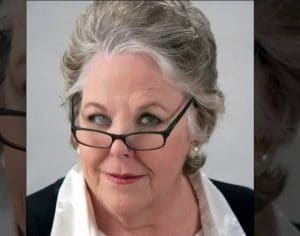 She started booking TV roles in the mid-70s, highlighted by 3 episodes of M*A*S*H as Nurse Walsh. However, perhaps her most famous role simply requires her voice, as she plays Mrs. Puff in SpongeBob SquarePants and loads of spinoff movies and specials. She was specifically sought out by creator Stephen Hillenberg for the role, which she quickly accepted.
Catlett claims to have "basically retired" in 2013, but along with her Mrs. Puff, she makes guest appearances every once in a while.
Today, Mary Joe is 83 years old and continues to live prosperously under the sea. And, surprise, she actually is currently working on appearing in a film called When the Moon Was Twice as Big, set for a 2023 release.
Dana Plato (Kimberly Drummond)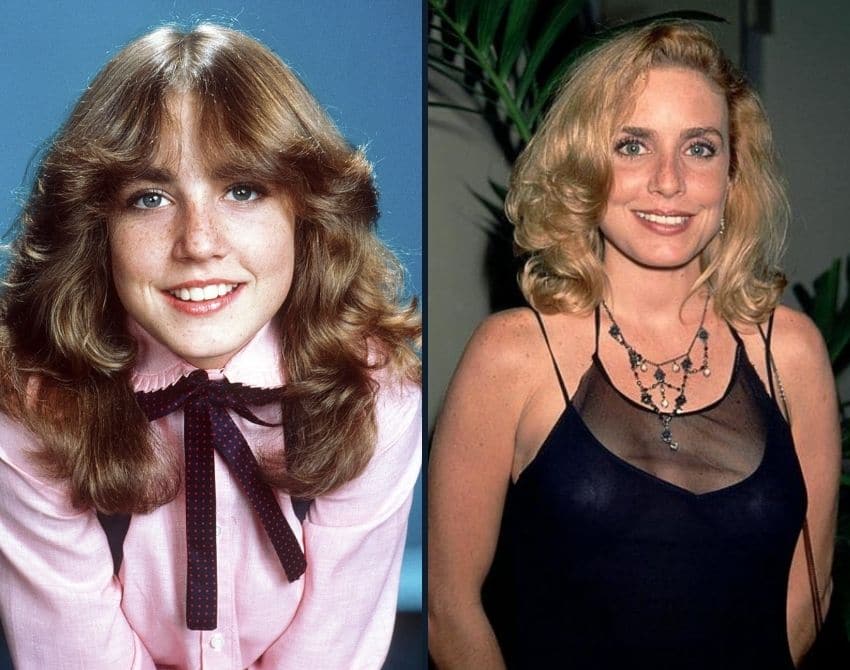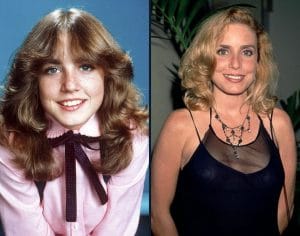 Kimberly Drummond – the older daughter of Philip Drummond was perfectly cast as the pretty older sis, and was part of the early success of the show.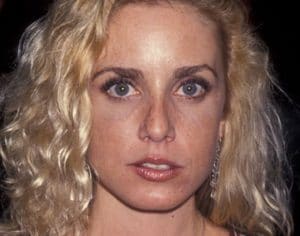 Plato began appearing in commercials at age 7 and began acting on television at age 11. She made her film debut at the age of 13 starring alongside Mary Ann herself, aka Dawn Wells in Return to Boggy Creek.  For more on those stranded boaters, check out our Gilligans' Island deep dive too.
Next up was her Kimberly Drummond. Unfortunately, Plato was written out of the series when she became pregnant in 1984, and only returned for guest appearances after the birth of her son.
In addition to acting, Dana Plato was a talented figure skater – even training to earn a spot on the U.S. Olympic Team at one point. Plato attempted to establish herself as a serious actress but never had much luck. She even got breast implants before appearing in a June 1989 Playboy pictorial.
In 1991, Plato entered a video store and robbed the cashier with a pellet gun. She made off with $164, The clerk called 9-1-1 and said, "I've just been robbed by the girl who played Kimberly on Diff'rent Strokes." She was arrested and given 5 years probation.
Plato was one of the first celebrities to appear in a video game in 1992. She played Kelli Medd in the horror game Night Trap. Plato struggled with love, poverty, and unemployment in her later years. In 1999, She appeared on The Howard Stern Show where she discussed her life, drug problems, and arrests. Terribly, that next night she died of a drug overdose on prescription medication, some debate stands whether suicide or accidental overdose.
Her final film role was posthumously released in 2002, entitled Pacino is Missing.
Though the show was canceled after 8 seasons, its impact remains as one of the best shows of the '70s and '80s – highlighted by brilliant quick-witted comebacks and great one-liners. Can you remember a better show from the 1980s? Who was your favorite character from Diff'rent Strokes? Let me know in the comments, we read them all.