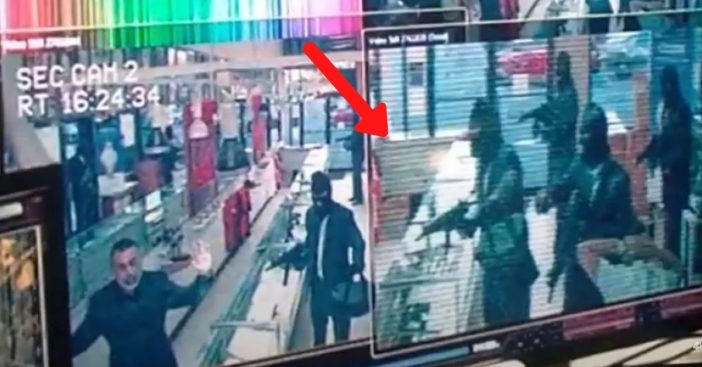 A robbery scene in NCIS: New Orleans felt too real for some actors and a store owner. That's because while CBS approached those aforementioned people, they allegedly didn't share the scene's plans with local police. As a result, law enforcement showed up and treated the "armed" NCIS actors like actual robbers.
This occurred in 2017 and now three parties are suing the network for putting their lives at risk. Officers arrived when an onlooker from a neighboring store saw what he thought was a real robbery unfolding. The case against CBS faced an uphill battle because of jurisdictions and filming locations. Attorneys  Caleb Mason and Alan Jackson insisted on taking their complaints right to CBS in LA because that network produces the show.
Robbery scene in 'NCIS: New Orleans' felt too real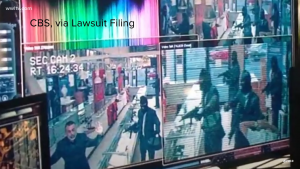 An episode of NCIS: New Orleans included a jewelry store robbery. In the scene, a van drives up to the store. Out jump men wearing ski masks and wielding assault weapons. In broad daylight, they launch a "guerrilla-style" attack on the store. However, a bystander near Sol's Jewelry store in Chalmette saw this as a very real heist against the store.
RELATED: Here's Why Jennifer Aniston Was Turned Down From Joining 'NCIS' Cast
So, they called the police. And officers did show up. Those officers saw exactly what uninformed bystanders did: armed attackers. They charged in and aimed their very real weapons at the actors holding prop weapons and treated the situation as a real robbery, not a staged scene for NCIS: New Orleans. In that moment, the actors involved – and the shocked store owner – felt shocked. The actors, in particular, found themselves in a precarious situation.
The lawsuit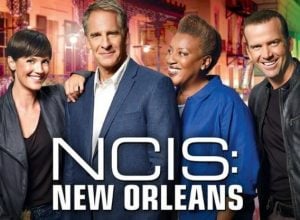 The actors and store owner had approached the scene assuming CBS had informed local law enforcement, businesses, and neighbors of the filming plans. But when they did start performing the scene, they actually did not have any permits and the relevant outsiders didn't have any notice. "I did all the scene, everything went good," recalled Sol Virani, owner of the jewelry store used in the NCIS: New Orleans robbery scene. "At the end I saw all the lights all over me, every guy. I'm like, wow."
St. Bernard Parish Sheriff James Pohlmann explained law enforcement's side of the situation. "We're thinking it's the real deal," he stated."We approached this all cautiously with our weapons drawn." He went on, emphasizing, "We were not notified at all. When I went inside I talked to them I said 'this is insane. I don't think y'all realize how close this came for this ending up bad for all involved.'" Bradford Roublow, who played one of the fake robbers, felt immense stress even though the officers never fired at them. "I was detained and told I was being accused of armed robbery. I really didn't know if I was going to lose my life or not." A copy of the lawsuit, shared by the plaintiffs' attorney, noted that CBS failed to alert authorities and relevant businesses they'd be staging a robbery, thus endangering their lives.