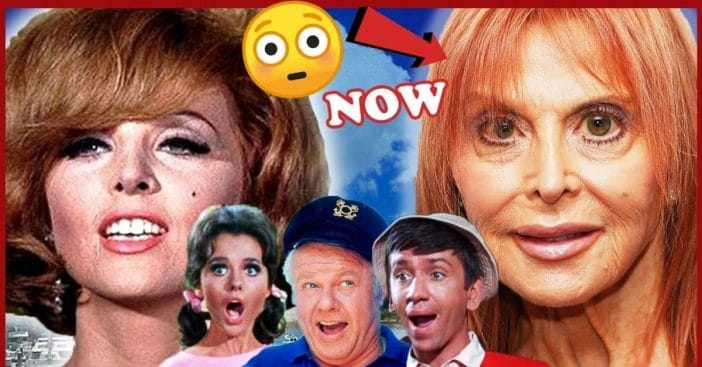 *FAQs at bottom of the article*
UPDATED 2/10/2023
Gilligan's Island was one of those classic sitcoms everyone seemed to love. It was set around five passengers, a patron, and a first assistant who set out to do a "three-hour tour." Unfortunately, the boat wrecked and they got stuck on an island.
The show starred Bob Denver (Gilligan), Alan Hale Jr. (The Skipper), Jim Backus (Thurston Howell III), Natalie Schafer (Lovey Howell), Russell Johnson (The Professor), Tina Louise (Ginger), and Dawn Wells (Mary Ann). Learn more about their careers after the show ended. Although many of them have since passed on, their talents deserve to be celebrated and their careers, remembered. Let's check it out!
Bob Denver (Gilligan)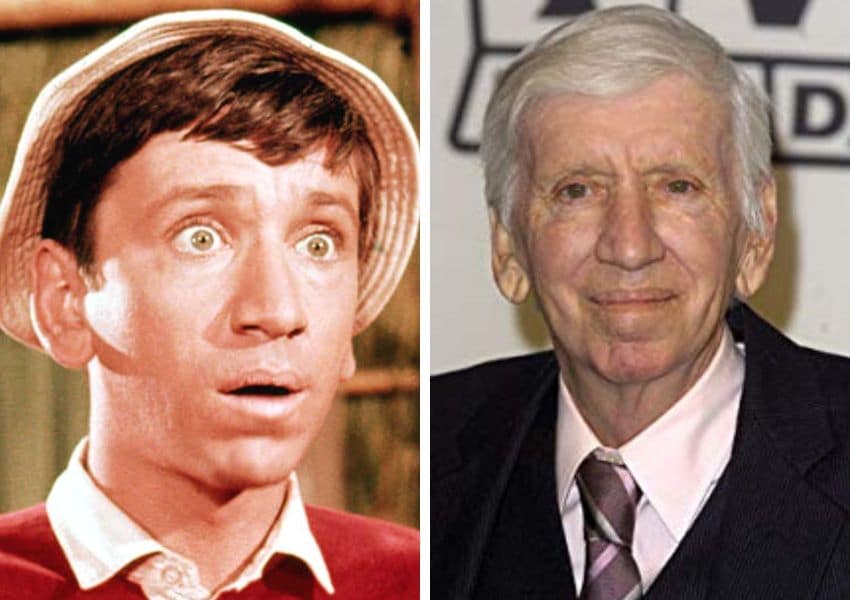 He played the lovable and often gullible Gilligan. Bob Denver got his big break in Hollywood with a starring role in The Many Loves of Dobie Gillis In which he played the very first beatnik of American television, the legendary Maynard G. Krebs. The show was revolutionary at the time because no other program had teenagers as its leads. It also provided a hurdle for Bob however, Legendary Gilligan creator Sherwood Schwartz wanted a stumbling innocent type which Maynard wasn't. Thankfully when the two met, Bob was able to prove his lovability.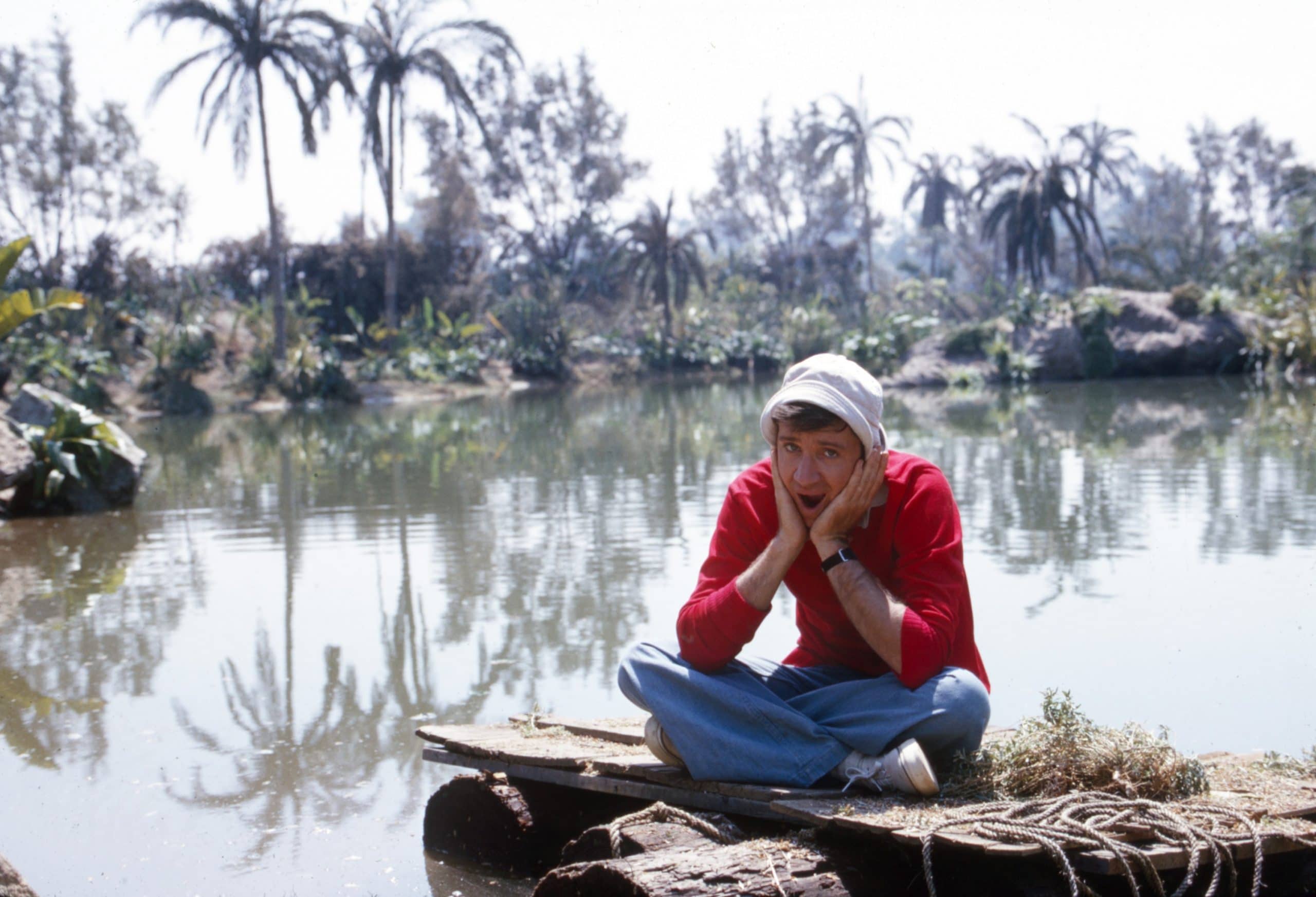 He was also well-known for The Good Guys and Dusty's Trail. Bob also played Gilligan or himself as a guest star in many series over the years. Later, he found his footing as a radio personality. Through it all, Denver and his wife Dreama tried to give back through their Denver Foundation, which gave funds to families with special needs. What an admirable legacy. Unfortunately, he passed away in 2005 at the age of 70 from pneumonia.
RELATED: 'Gilligan's Island' Star Dawn Wells Seeks Help In Paying For Hospitalization Bills
Alan Hale Jr. (The Skipper)
He played Captain Jonas Grumby, mainly called The Skipper. He was the owner and captain of the boat and was very tough, but had a soft side. After the popularity of the show, he opened up a restaurant in Los Angeles called The Lobster Barrel.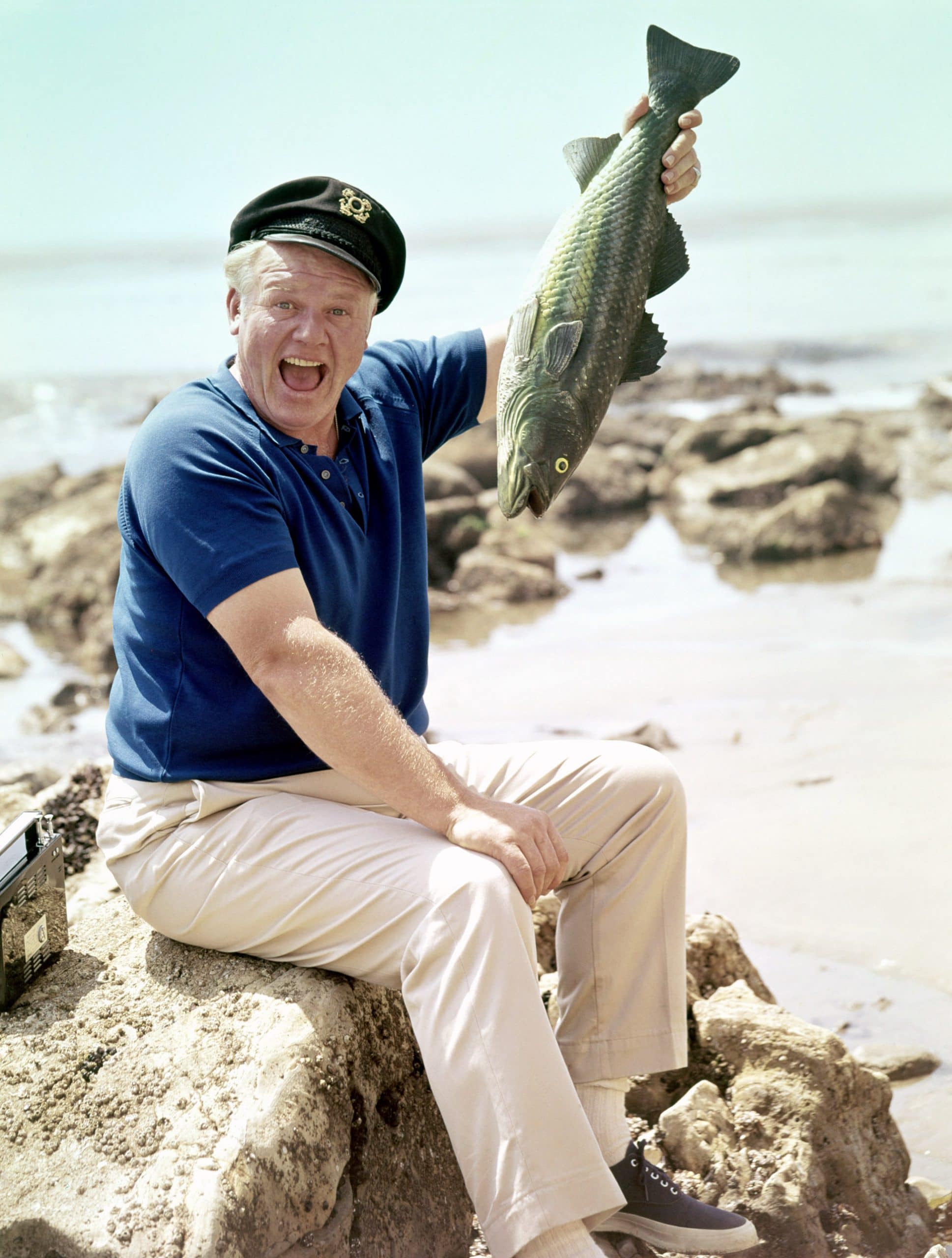 He was also a guest star on many shows like ALF and Simon & Simon, frequently as the Skipper character. He sadly died in 1990 after battling cancer. He was 68.
Jim Backus (Thurston Howell III)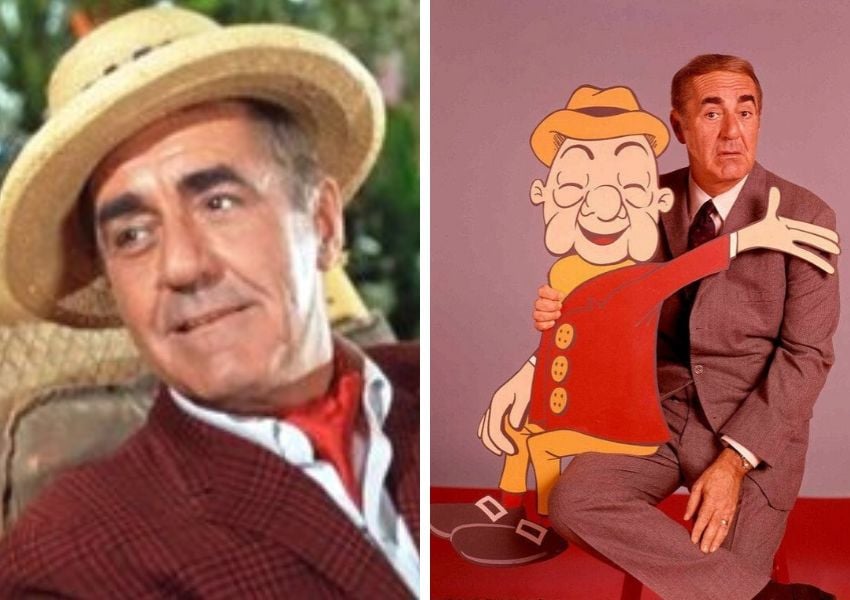 One problem that even money can't solve, getting stranded on an island. Thurston Howel III found that out the hard way. He played a rich man that realized that he couldn't use his money to get off the island. He is also known for voicing the character Mr. Magoo. Throughout the '30s and '40s, you'd be more likely to hear Backus on the radio, that's where he developed his popularity. But His voice became even more famous in 1949 thanks to his role as Mr. Magoo. He couldn't know this at the time, but there were a few similarities between Magoo and Thurston Howell III. Both were painfully rich but STILL got into mischief their money couldn't fix. For Thurston, it was usually Gilligan's fault. For Magoo, it was from being the most nearsighted human in history. Change your prescription, Mr. Magoo!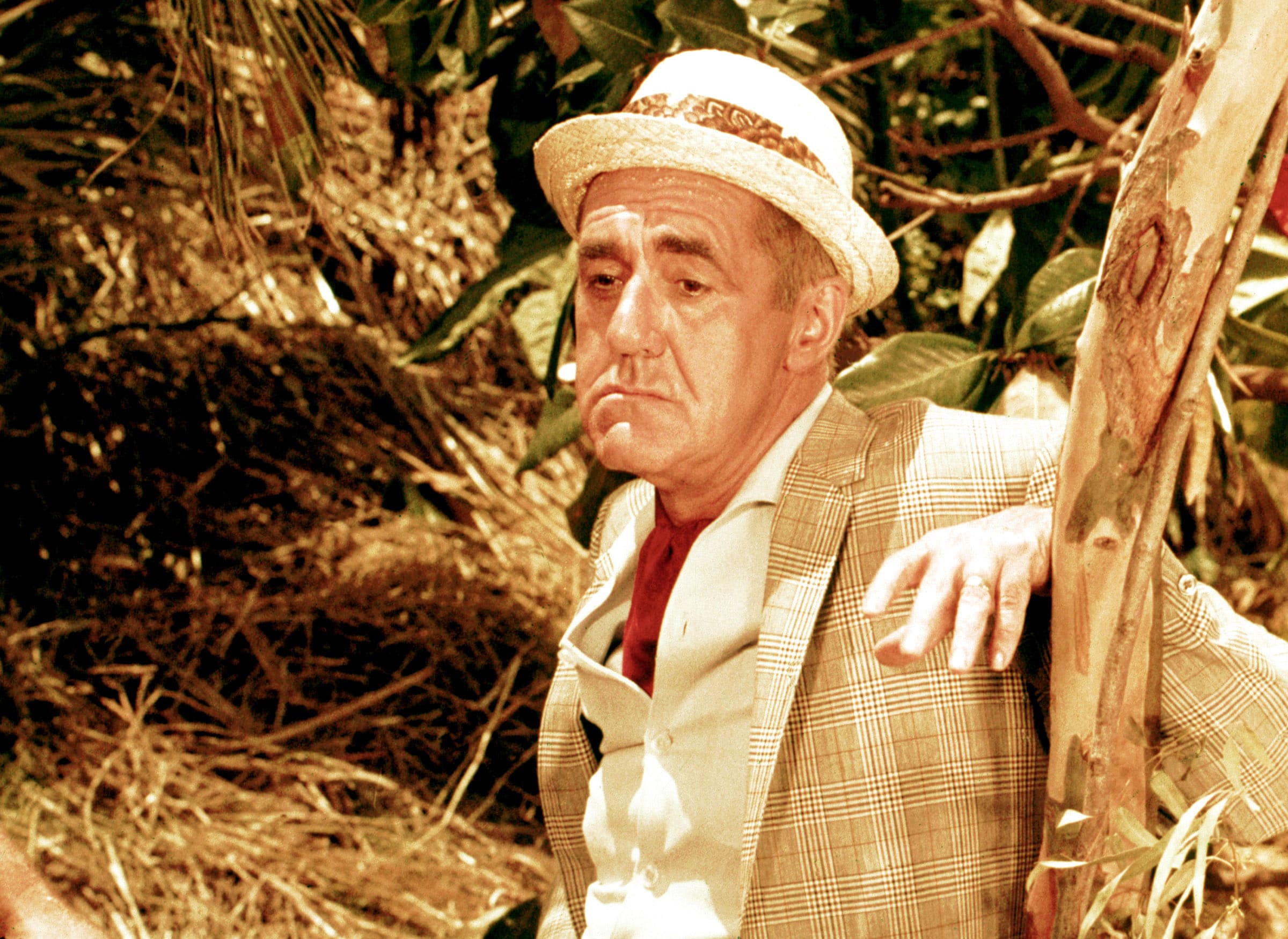 Jim also appeared in Rebel Without a Cause, playing James Dean's character's father. He also starred in Don't Bother to Knock with Marilyn Monroe. Off the set and onto the green, Backus was an excellent golfer. Later in life, Backus became an author – he even wrote an autobiography with his wife, Forgive Us Our Digressions. He also died of pneumonia in 1989 at the age of 76.
Natalie Schafer (Lovey Howell)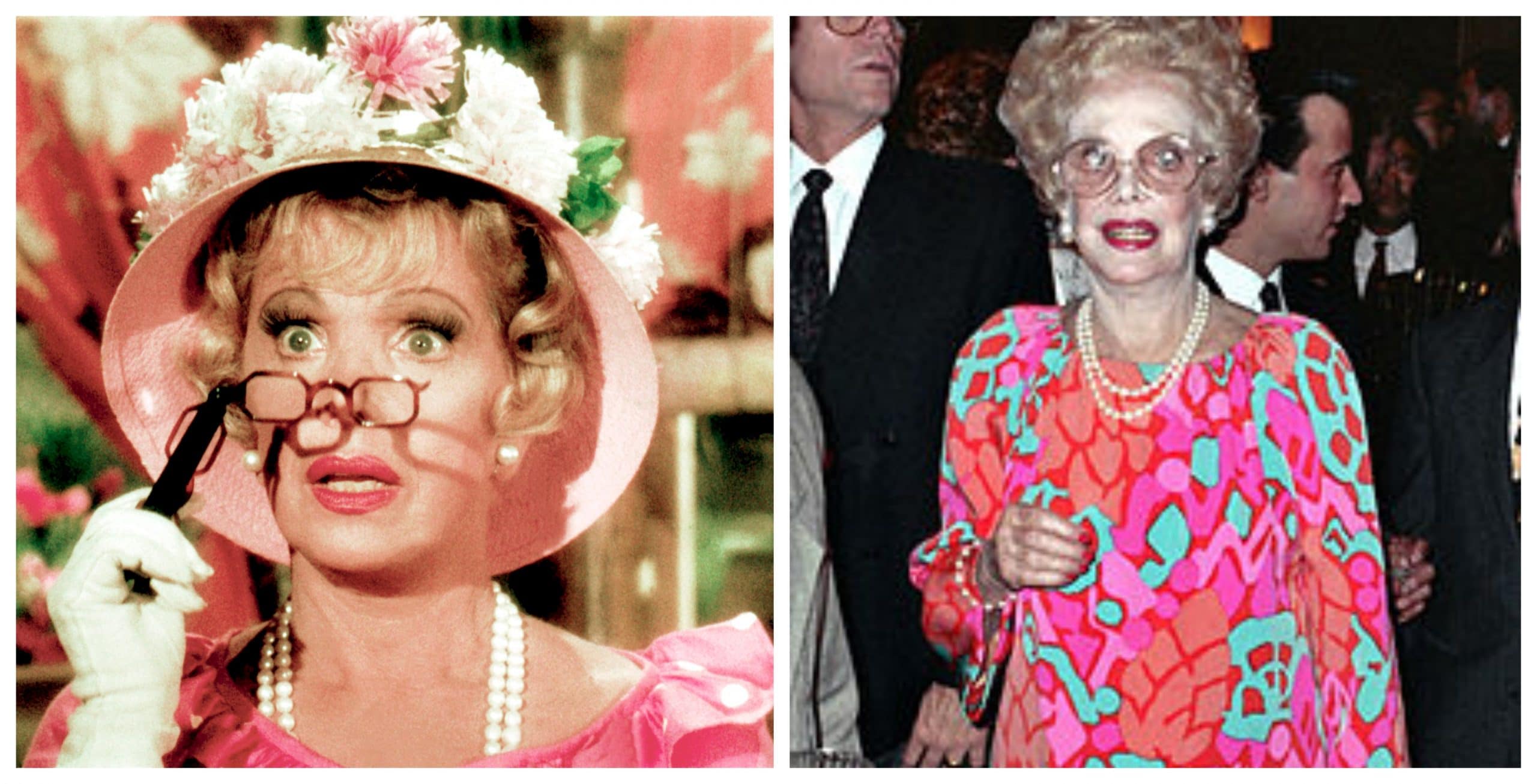 Even before Gilligan's Island, Natalie was typecast as a beautiful sophisticate with a fancy background. Schafer probably channeled her own love for the finer things, since she only agreed to do Gilligan's pilot for the trip to Hawaii. Fittingly, she ended up marrying actor Louis Calhern who ALSO got typecast a lot in old, rich, upper-class roles. The pair divorced nine years later, though.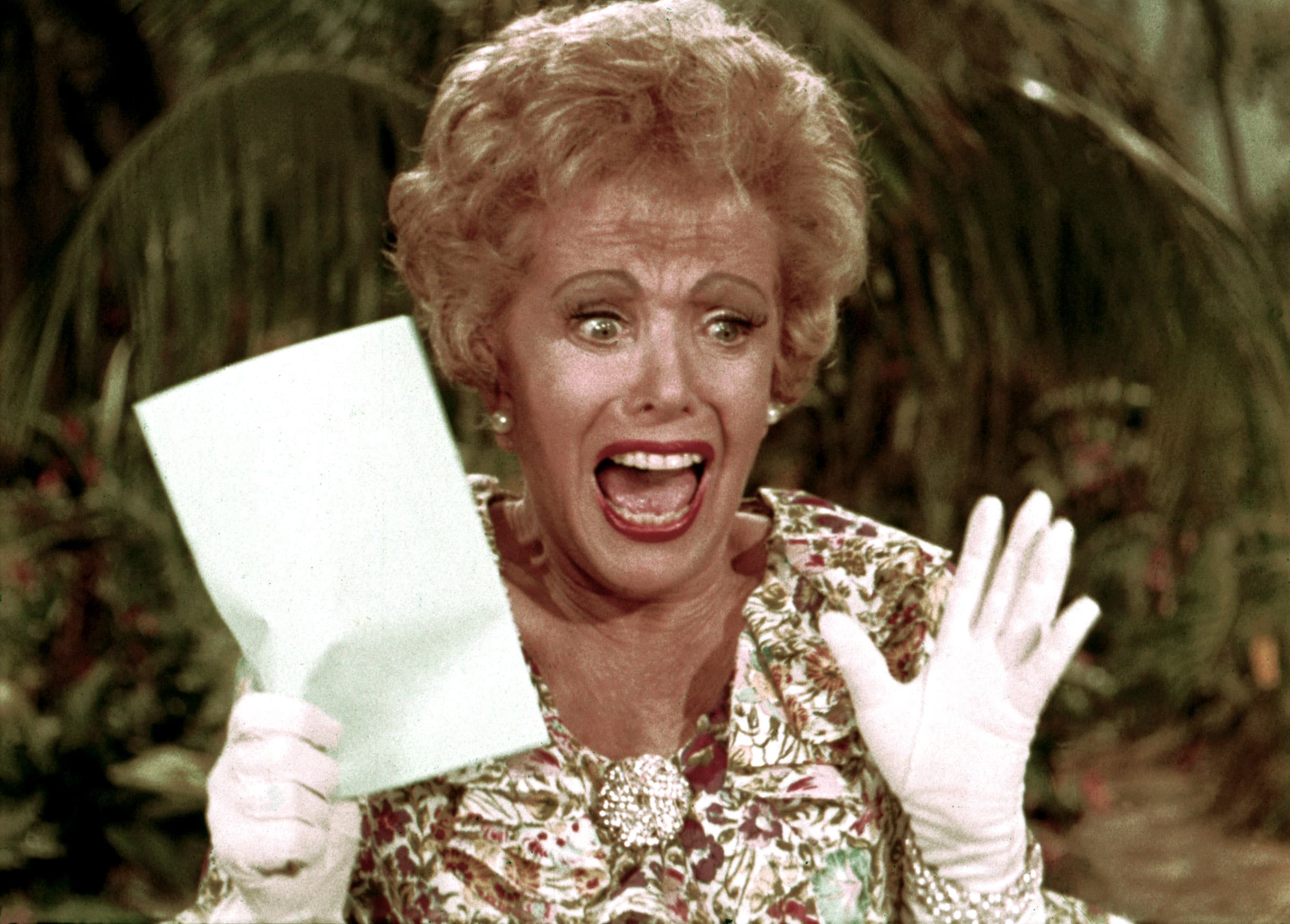 Life imitated art with Schafer because she actually had so much real estate investment, she raked in millions of dollars. Her wealth was less of a secret than her age, which she very stubbornly stayed vague about. Her contract stipulated no close-ups because she was 13 years older than Jim Backus. She played Thurston's wife, who depended on his money. She started her career on Broadway and later moved to films. Natalie appeared as a guest star on many shows after Gilligan's Island including Mayberry R.F.D. and The Brady Bunch. She also died from cancer at the age of 90 in 1991 and left all her money to Giligan's Island co-star Dawn Wells to keep her dogs very well taken care of.
Tina Louise (Ginger)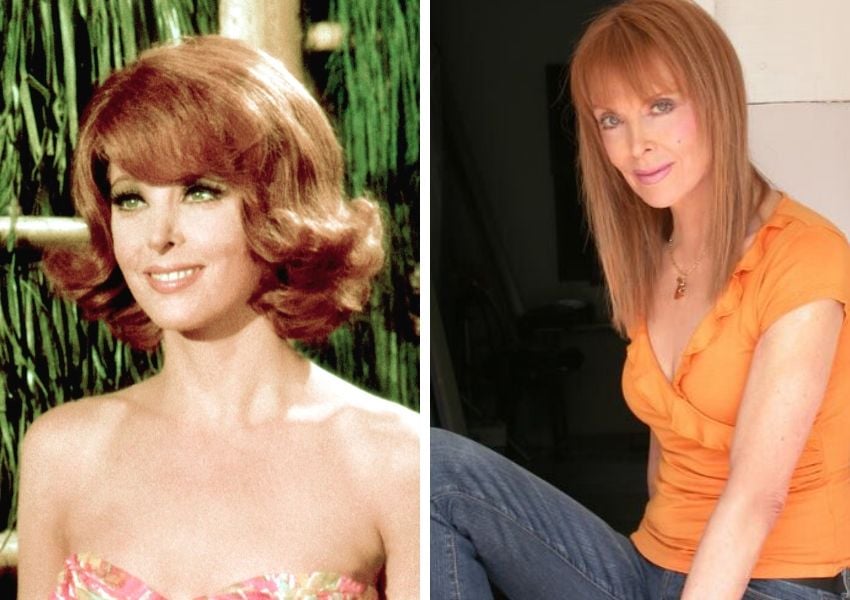 Tina began acting in 1955 and '58 – she even won the Golden Globe for Most Promising Newcomer for her work in God's Little Acre. She was multi-talented, also releasing a 1957 album which paired her with legendary saxophonist Coleman Hawkins in It's Time for Tina. Just a year later, the stunning Ginger was named The World's Most Beautiful Redhead by the National Art Council. She was definitely a favorite of the male audience. 
She played the movie star Ginger and was always ready to entertain the other passengers. She did not appear in any of the Gilligan's Island spin-offs and sequels. Tina is still a working actress and most recently appears in the film Tapestry with Stephen Baldwin. After Gilligan's Island, you probably remember her from The Stepford Wives as well as guest-roles on many hit shows, including 3 episodes of CHiPs, and if you haven't seen our CHiPs Cast Then and Now Video, check it out after this. Tina took a bit of a break from her career in the 2000s and is now 88 years old and thriving. 
Russell Johnson (The Professor)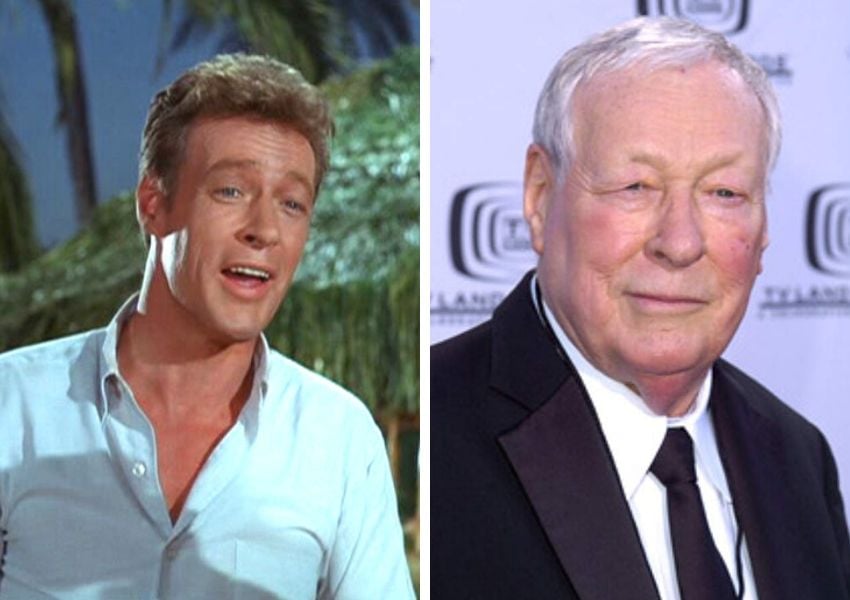 High school science teacher Roy Hinkleyknown, better known as the professor. He ended up with the role after the original actor, John Gabriel, came off as too young for the vast amount of knowledge and education the professor was supposed to have. Johnson soared to great heights early on – literally – as an aviation cadet with the U.S. Air Force. His time with the Air Force brought him to the Pacific Theater of World War II, where he actually flew several dozen combat missions. Several injuries caused him to be honorably discharged and when he returned home, the GI Bill set him up with the Actors' Lab in Hollywood.
Quickly making a name for himself, Johnson caught the interest of Gilligan's Island producers. As part of trying out, they wanted him to take his shirt off. Johnson refused, but he still got that role. Even with this hiccup, his time on the show left such an impression on him that he wrote an autobiography, Here on Gilligan's Isle. Later, he appeared in Dynasty, Beyond Westworld, and The Jeffersons. Sadly, he also died in 2014 from kidney disease. He was 89 years old.
Dawn Wells (Mary Ann)
Mary Ann was definitely one of the few characters here you definitely wanted to be stranded on an island with. Ginger or Mary-Ann? was a joke thrown around by fans everywhere. Mary Ann was an excellent cook and always had great words of wisdom for the wayward islander. Everything about Mary Ann was good, wholesome, encouraging. She played the sweet girl who gave advice to everyone and cooked great meals with what she had. This Former Miss Nevada originally wanted to become a ballerina but it just wasn't in the cards. Seems it was fate because Wells has had a fantastic career on the screen, and also on the stage.
Later she appeared in some movies and shows but also had a successful theatrical career. She taught acting and ran a clothing line for people with disabilities called Wishing Wells Collections. She battled dementia in her later years before the world learned she sadly passed away in December 2020 at age 82 from COVID-19-related causes. We will certainly miss her and always remember her as Mary Ann!
Want to re-watch Gilligan's Island? Click here to purchase the entire series and movie on Amazon. You won't regret it!
Here at DoYouRemember? we ensure our readers are delivered the best content and products. If you make a purchase through one of our links, we may earn an affiliate commission.
How did Gilligan island end?
Gilligan's Island officially ended with a made-for-TV movie, Rescue from Gilligan's Island, taking place 15 years after the original shipwreck. The seven original castaways awaken one morning to find that they have been swept away from the island, and when Gilligan accidentally sets their raft on fire, the US Coast Guard spots them and rescues them. They integrate back into modern-day society, and the castaways are stunned at how much things have changed.
What scene got Gilligan's island Cancelled?
Gilligan's Island ended after its season 3 episode called "Gilligan the Goddess." In this episode, island natives look to sacrifice a "white goddess," but the castaways decide to offer up Gilligan instead to protect the women. The episode ends with the castaways still stuck on the island. The show ended abruptly as there was no indication of this ever being the final episode.l
What star from Gilligan's island is 101 years old?
Nehemiah Persoff was previously the oldest living actor from Gilligan's Island. He died at age 102 in April 2022.
Is Gilligan's island Based on a true story?
Gilligan's Island was not based on a true story. The show's creator, Sherwood Charles Schwartz, attended New York University where he had to deliver a minute-long speech about what he'd bring to a desert island. He then decided he wanted to make a political show based on that.