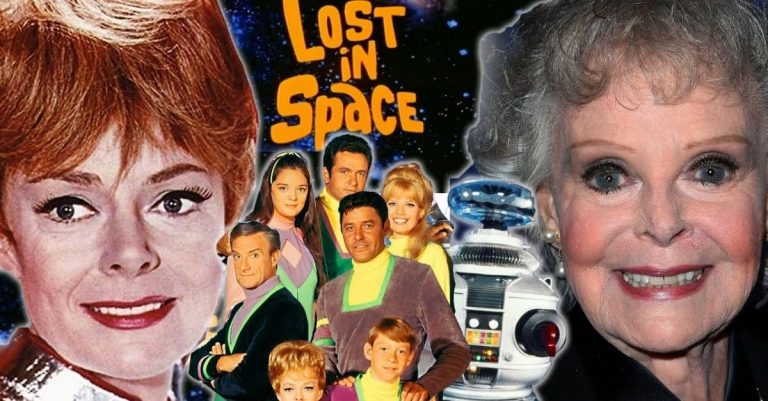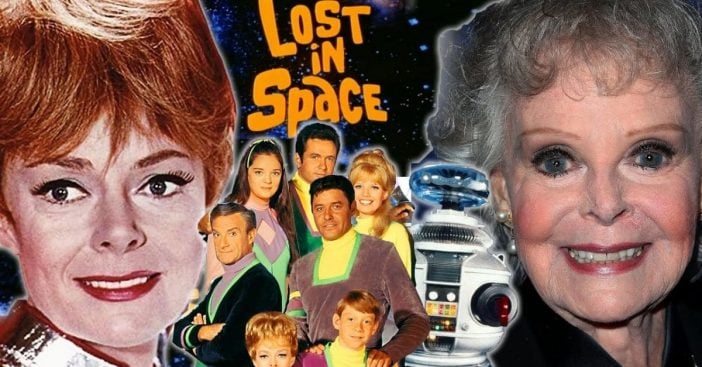 UPDATE 4/19/2023
Danger, Will Robinson! One imaginative '60s sitcom made that the quintessential warning viewers always heard when danger loomed. In fact, the cast of Lost in Space created a lot of ongoing jokes and timeless references that endured for decades. But what about the cast members themselves?
Lost in Space came at a time when Americans turned their gaze to the stars. The Space Race was in full swing and suddenly anything seemed possible. Maybe, they thought, everyone could chat with a robot while sailing the starry seas in their lifetime. While dreaming of history in the making, Lost in Space also made history by showing the transition from black and white to color. Catch up with the cast who helped make this remarkable show in television history here.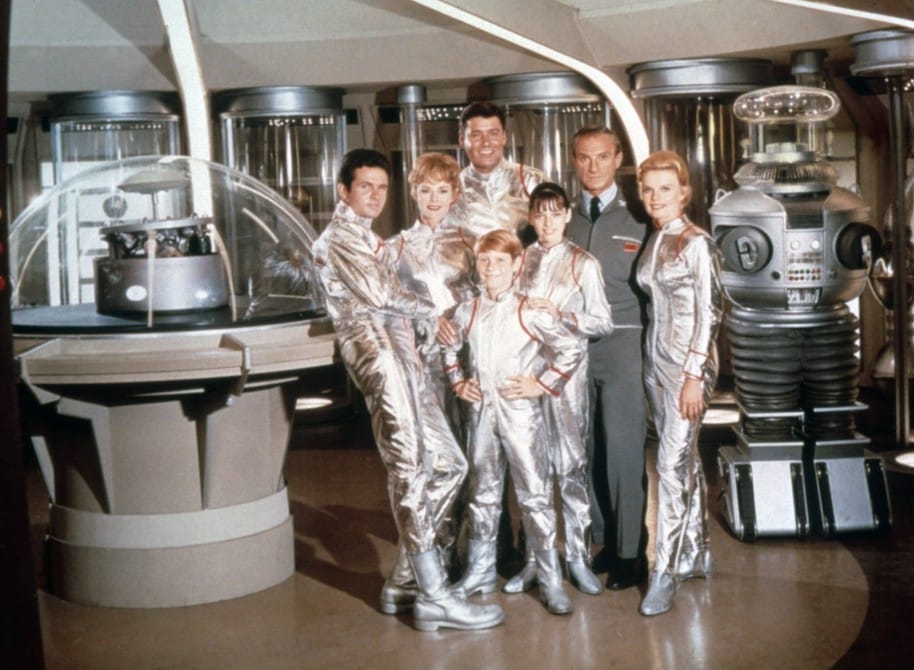 The show stars Guy Williams as Dr. John Robinson, patriarch of the family, commander, pilot and astrophysicist specializing in applied planetary geology; June Lockhart (star of the Lassie TV series) as Dr. Maureen Robinson, biochemist wife of John, but overall pretty much a typical housewife and mother of the time, only, you know… in space; Mark Goddard as Major Don West, military pilot of the Jupiter 2 spaceship; Marta Kristen as Judy, oldest child of the Robinsons, and briefly a romantic interest for Don West; Angela as Penny, middle child of the Robinsons, about 13 when the show begins; Bill (then Billy) as Will, youngest Robinson child, who eventually become a focal point of the show along with Jonathan Harris' Dr. Zachary Smith, initially a saboteur of the mission who inadvertently finds himself trapped with them and evolves into the show's comic relief; and Bob May physically bringing the Robot to life, with Dick Tufeld providing the voice. There to help the Robinsons, Robot often went off on silly adventures with Will and Smith.
Guy Williams (John Robinson)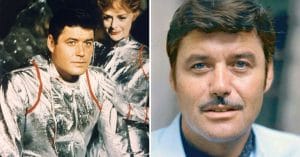 Professor John Robinson's talents ranged from astrophysics to planetary geology — and even piloting a jet pack. Often, though, the Robinson patriarch ended up a bit overshadowed by the wild Dr. Smith. But no one could deny the important leadership role Guy Williams' character played in the overall Lost in Space cast.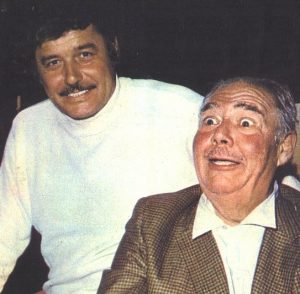 RELATED: Remember TV Classic, "Lost In Space"?
Before donning a silver spacesuit, Guy Williams famously wore a mask and black cape, wielding a saber as the vigilante Zorro. This role earned Williams a ton of love from a variety demographics for different — and overlapping — reasons. But, remarkably, his career hit a bit of a rough patch when he joined the cast of Bonanza. Pernell Roberts left the show out of protest for his character's treatment. But Bonanza relied on a setup with four Cartwright leading men, so they brought Williams on. Contracts and competition made his stay very short, however.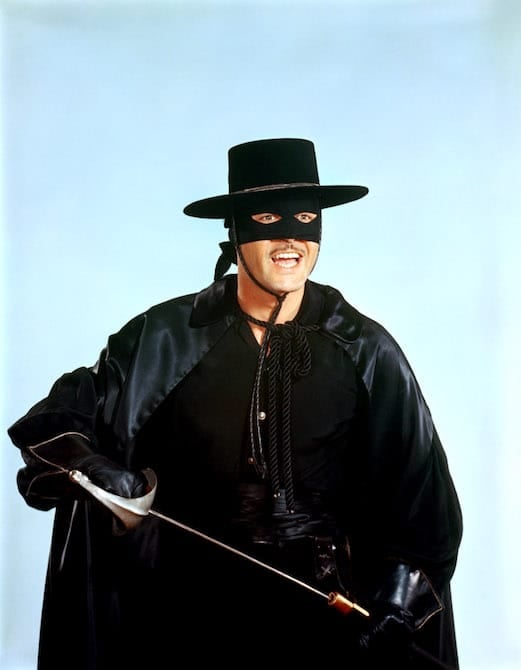 Fret not, though. Soon after, Williams joined the cast of Lost in Space, proving an attractive lead who brought on fans — plenty of them female — from his Zorro days. His time as the vigilante also earned him international fame, enough so that when Williams went to Argentina after the sci-fi show, he received a lot of love. In fact, Buenos Aires became a sort of new home for him and Williams only returned stateside to participate in themed rounds of Family Feud, where he faced off against residents of Batman's Gotham and Gilligan's Island. Williams got to enjoy fame and retirement until 1989 when he died from a brain aneurysm at age 65.
June Lockhart (Maureen Robinson)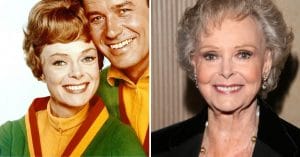 When the Robinson family becomes lost in space, every episode becomes some wild misadventure. Their whole lives end up turned upside down. Fortunately, they had a solid rock of support, compassion, and reason in the form of Dr. Maureen Robinson. In addition to a distinguished biochemistry background, she also managed to perfect the art of cooking and gardening. The family was lucky to have her on board through their journeys.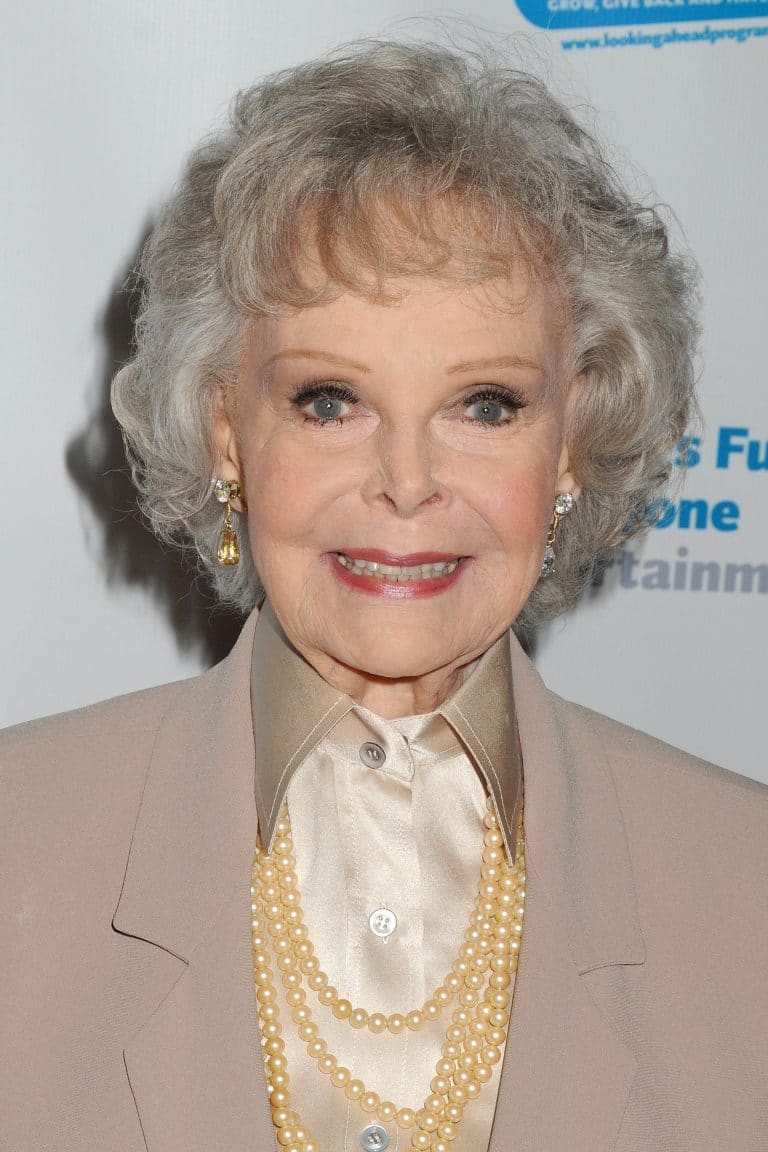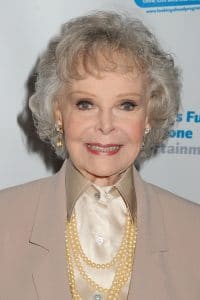 Similarly, the Lost in Space cast gained a really esteemed actress. Before joining Jupiter 2, June Lockhart had already won a Tony Award and earned two Emmy nominations. Born in 1925, she remarkably earned a starring role in 1946 in She-Wolf of London. But one of her most iconic roles came when she played yet another lovable matriarch, Ruth Martin, Timmy's Mother, in the 1950s coming-of-age series, Lassie. She hasn't slowed down since, earning roles on Petticoat Junction, Grey's Anatomy, Roseanne, and more.
In fact, after traveling among the stars, June Lockhart's become one — and helped inspire others to reach them, too. Dr. Maureen Robinson inspired real-life astronauts into their field. She's become such an influential figure that she's been declared an honorary NASA groupie. She also boasts an open ongoing invitation to the White House for press briefings. She brought some of that celestial beauty down to earth with not one,'s but two Hollywood Walk of Fame stars. She turned 97 on June 25, 2022, and guess what? She's still active and radiant!
Mark Goddard (Don West)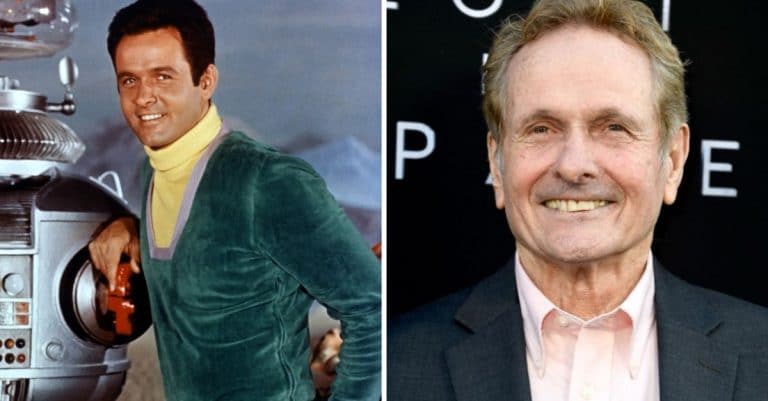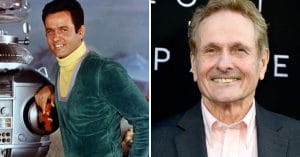 Every ship needs a captain, even a space ship. That's where Major Don West came into play. Sort of. His main responsibility meant keeping the Robinsons from getting lost in space, but, well, viewers know how that went. However, he helped Judy Robinson not hate the trip quite as much. Much like his character, Mark Goddard had a bit of a rocky path, but did ultimately enjoy some victories throughout his career. He worked with Aaron Spelling for Spelling's first series, Johnny Ringo, where he played the deputy to the main character. His role of Sgt. Chris Ballard in the crime show The Detectives remains one of his biggest roles to this day.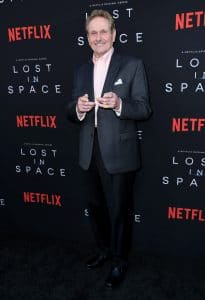 After Lost in Space's cast disbanded, Goddard's career slowed a bit. One stand-out moment comes from a heartfelt episode of CHiPs, but other than that all stayed relatively quiet until he made a cameo appearance in the 1998 Lost in Space film. Outside of acting, he pursued a degree in education and teaches special education acting courses.
Goddard's relationship with Lost in Space proved complex, nuanced. At the time, he actually disliked how campy the show could get. This sentiment can be seen among actors like Robert Reed about The Brady Bunch. But he came to appreciate what the show did for viewers and even reflected on his time there in his 2009 memoir, To Space and Back. He explained, "It brings you back to a time in your life that was good for most people — and for some not so good — but they have Lost in Space to fantasize about."
Jonathan Harris (Zachary Smith)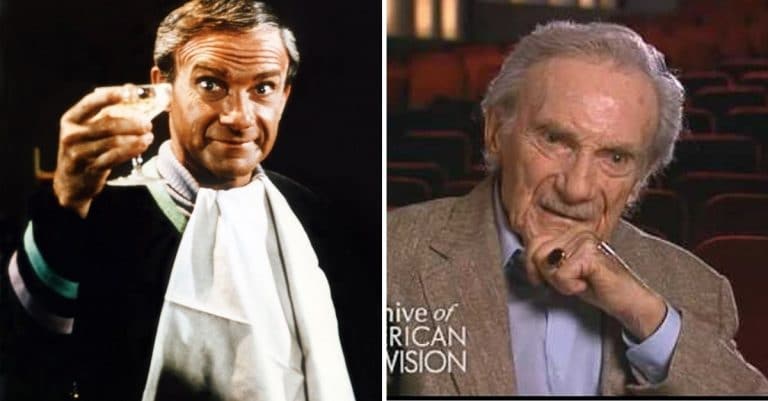 The events of Lost in Space wouldn't have happened if the cast of characters didn't include the conniving Dr. Zachary Smith. From Day One, his scheming sent the Robinson family on a crash-course through space and just kept causing them trouble. Smith could often be heard feuding with the robot, but really, if anyone's a "Traitorous Transistorized Toad," it was him.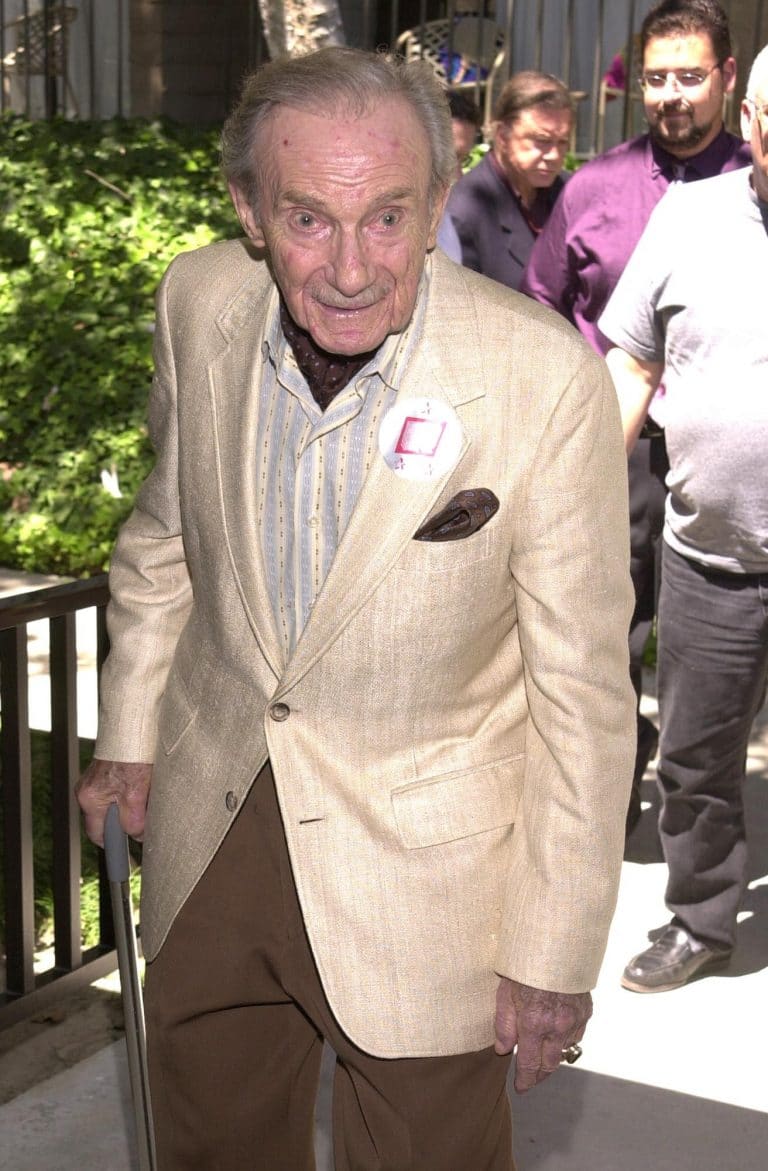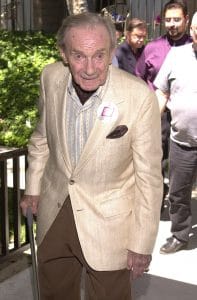 Behind the personage of Dr. Smith was Jonathan Harris who absolutely relished his job on Jupiter 2. His enthusiasm paid off as he became one of the first actors to receive Special Guest Star billing. All the while, Harris actually worried viewers might grow bored of his character. That's why he worked tirelessly — even well into the night — to think of new ways to keep Smtih engaging. His comedic timing became so effortless that a lot of his best lines ended up improvised.
Even before joining the Lost in Space cast, Harris played a cowardly character in The Third Man. The '70s saw him as a reluctant host on Uncle Croc's Block. Soon, he transitioned from live-action to voice work. Any kids that missed him on Uncle Croc's Block probably caught him as Manny the praying mantis in Pixar's A Bug's Life. He even threw in a Lost in Space easter egg with the line "Oh, the pain!" Though he passed at the age of 87 in 2002, we'll always remember the nefarious doctor.
Marta Kristen (Judy Robinson)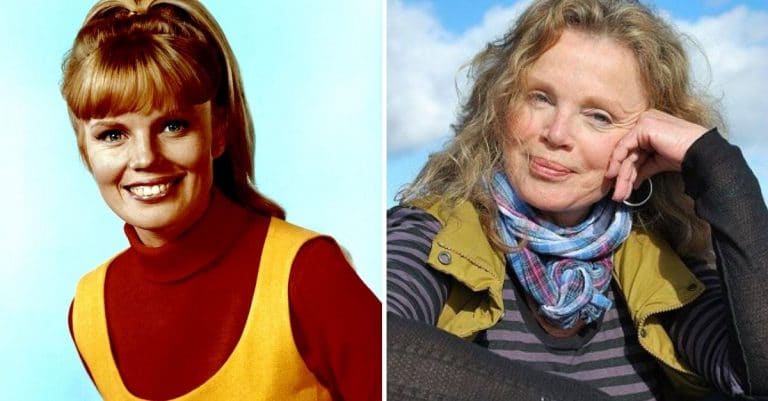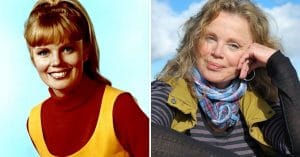 As the oldest daughter, Judith Robinson had a lot to look forward to in life. So, when her family ended up propelled through a wayward space journey, she started off very unhappy. The shy girl dreamed of becoming an actress but celestial travel forced her to give that up for a time. Fortunately, Major Don West helped provide something of a distraction so things could run mostly smoothly.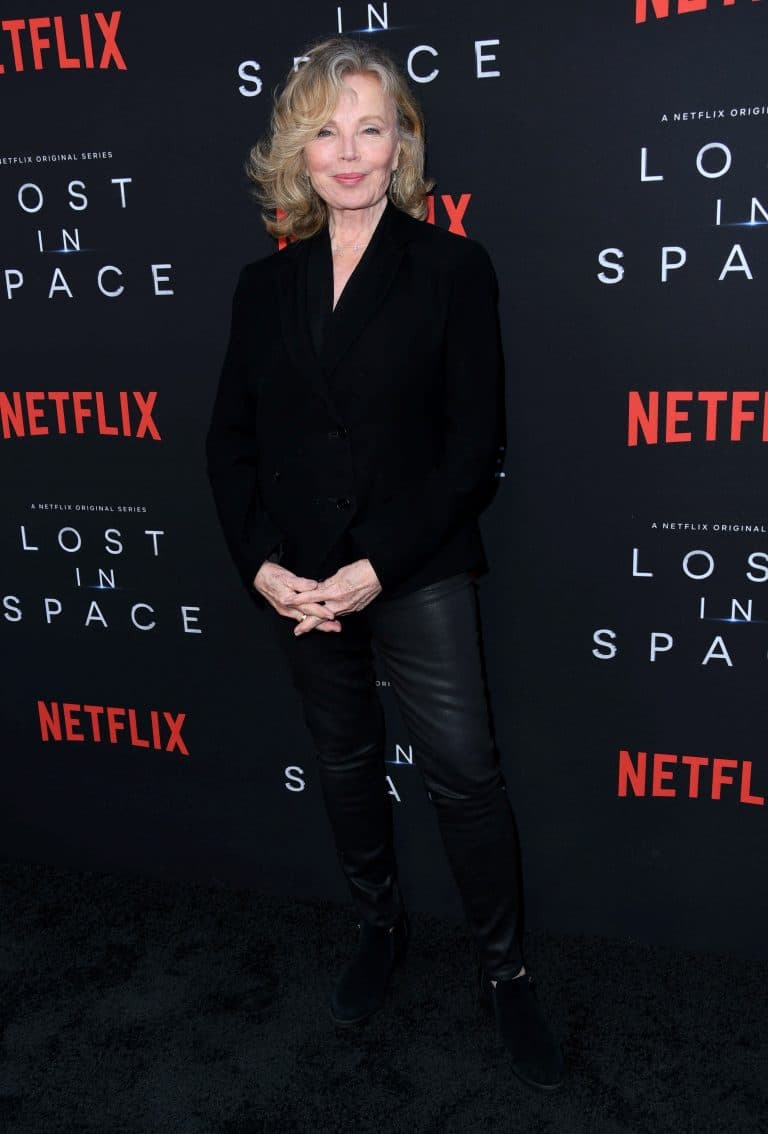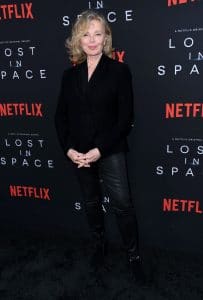 Similarly, actress Marta Kristen went through some changes of her own. Her journey started with Kristen as an orphan from war-torn Europe and ended up with her a TV star. "I was from Norway," she explains. "I was adopted when I was five. My adopted parents, who were teachers, would drive me to the studio at 5:30 or 6:00 in the morning, and I would think to myself, 'Here I am. I was an orphan, now here I am in show business. I'm going to the set at 20th Century Fox. I cannot believe my good fortune.' Then I would get there and would be treated so well. It really was a dream. It was just hard to believe that I was in that situation, because I'd always wanted to act. My mother said that when I got off the plane from Norway, and when they picked me up in New York, I got off the plane walking like Charlie Chaplin."
She first entered the entertainment spotlight as Lorelei in Frankie Avalon's Beach Blanket Bingo. After Lost in Space, she had a child, which prompted Kristen to stick to filming commercials instead of any big projects — 40 of them to be exact. But she does still do other work; her most recent credit came in 2019 from two episodes of The Vamps Next Door. Now 78, she lives in California with her two rescue dogs.
Angela Cartwright (Penny Robinson)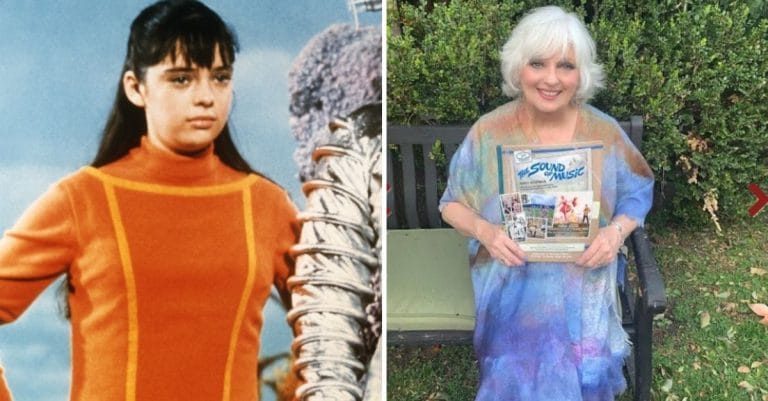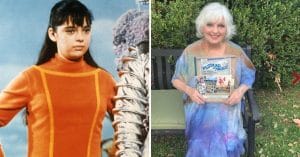 Has anyone seen Penny? What about that bloop creature? Countless younger viewers could relate to Penny Robinson, whose imagination was as wild as they come, matched only by her care for animals. That's likely why she had no qualms caring for an alien chimpanzee that communicates in blooping sounds.
Young Angela Cartwright got her start through The Danny Thomas Show, but 1965 proved a big year for her career. She landed the role of Brigitta in The Sound of Music, then earned a place among the Lost in Space cast. After the series ended, Cartwright stayed loyal to this monumental franchise in all its versions. In the movie, she made a cameo as a reporter and even played evil Dr. Smith's mother in Netflix's reimagined show. Now, she stays behind the camera as a photographer with her own website. Angela is 70.
Bill Mumy (Will Robinson)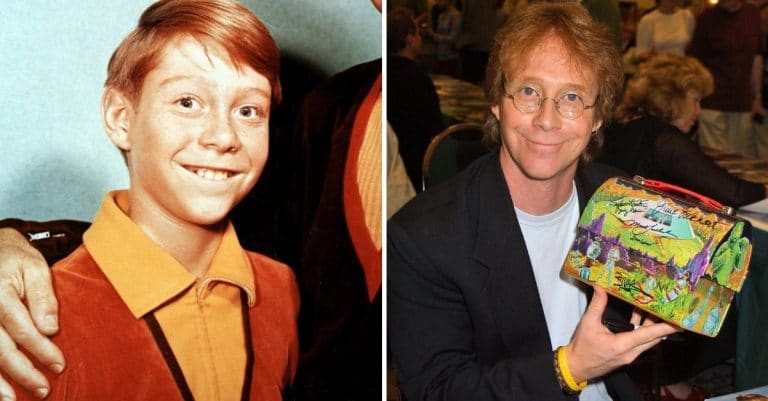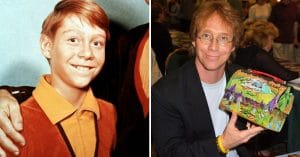 Tech prodigy Will Robinson got into a lot of danger. Fortunately, he had the Robot to ring out the famous warning to help him out. And the youngest Robinson had plenty of his own wits to get him out of trouble. Like his character, Bill Mumy had a lot of big visions, going so far as to declare, "As a kid, I had an overwhelming urge to be on TV."
That's exactly where he landed and where he wanted to stay, because then he could be someone he considered a hero. Mumy's acting experience began when he was just three. Of his two Disney films, Sammy, the Way-Out Seal definitely still gets a lot of well-placed love. Reportedly, viewers could have seen Mumy as Eddie Munster on The Munsters, but instead, he played a friend of Eddie's, because his parents disliked the intense makeup requirements. After a great run with Babylon 5, Mumy went on to provide narration for a variety of networks, including Animal Planet, A&E, the Sci-Fi Channel, and E!. All the while, he readily called Lost in Space "perfect," which is why he was perfect to co-author a book with Angela Cartwright entitled Lost (and Found) in Space. He couldn't stay away from the stars for long, though, and appeared in Space Command.
Of Lost in Space, he reflects, "Kids and robots in space is a wonderful arena to let your imagination loose in. And in the three years we covered a lot of territory; a lot of different styles. You can look at Lost in Space from almost three different perspectives. The black and white/ensemble perspective; that campy fantasy ridiculous humor, almost Three Stooges-esque element of Smith, Robot and Will in the second season. And then the third season, more or less a melding of both of those, where half the cast was playing it very straight again, and Jonathan was still over the top, playing it comedically. So it works on all three levels, and I can say without hesitation it was always a pleasant place to go to work. The fact that it had and continues to have so many fans is just a bonus."
Dick Tufeld (voice of The Robot)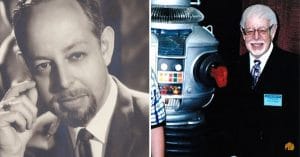 "Warning, warning, danger, Will Robinson!" echoed the voice of the Robot, Will's trusted, metallic companion. The Robot's creative barbs fired back at Mr. Smith actually set the stage for how fans would throw insults for years. Bringing the Robot to life proved a group effort with Bob May providing movements while comedic genius Dick Tufeld provided the lines.
For most of Tufeld's career, he ended up heard but not seen. He and Lost in Space show creator Irwin Allen developed other projects like Voyage to the Bottom of the Sea and The Time Tunnel, with Tufeld as an announcer on both occasions. Tufeld got to finally understand his character's impact while attending an event at Syracuse University. When the B9 Lost in Space Robot was introduced, he received a standing ovation. That does not compute! And neither does the sad news that Tufeld passed away in 2012 at the age of 85. Rest in peace.
Do you remember this awesome show? Who was your favorite character? Let us know in the comments — we read them all and want to hear from you!
FAQs
Why was the original Lost in Space Cancelled?
No explanation was provided by CBS executives regarding the cancellation of Lost in Space. However, it is widely speculated that the escalating expenses of the show played a significant role. The cost per episode surged from $130,980 in the first season to $164,788 in the third, and the cast's remunerations almost doubled during that period.
Did the original Lost in Space ever get home?
The majority of the show's episodes centered around Dr. Smith's troublesome behavior, causing havoc and posing new threats to the crew. Despite several close calls, the Robinson family never succeeded in returning to Earth.
What happened to Will Robinson from Lost in Space?
After the Robinsons arrived on Alpha Centauri, Will was rescued. However, he did not take enough rest following his surgery, which involved the implantation of an artificial heart.