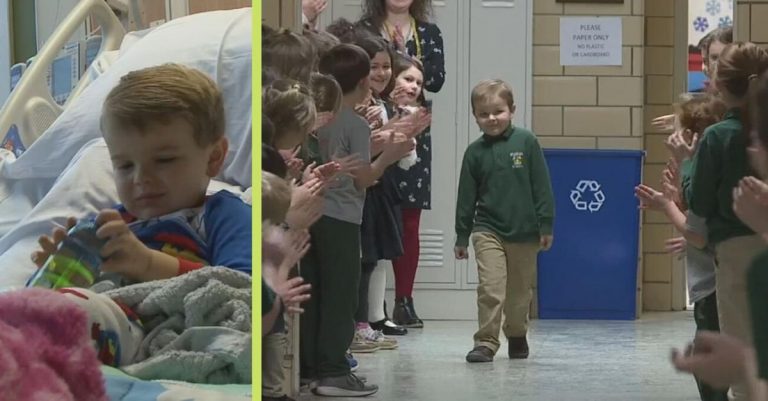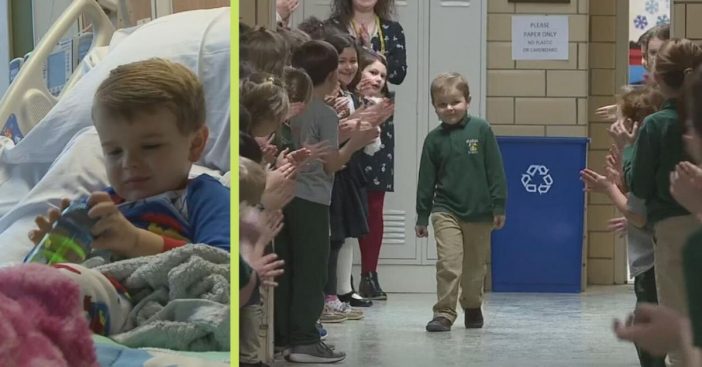 6-year-old John Oliver Zippay earned a standing ovation from his supportive classmates after finishing his last round of chemotherapy. He has won his battle against leukemia! He finished his last round of chemo two days after Christmas, which ended his three-year cancer battle. Even while fighting such a tough battle, John never fell behind on his school work.
"You want that for your child, to grow up and get dirty and play outside and have fun," John's mother tells CNN. "We kept him in a bubble, so we're excited. Looking forward to the future and having our little boy back."
John Oliver Zippay comes back to school with a greeting of love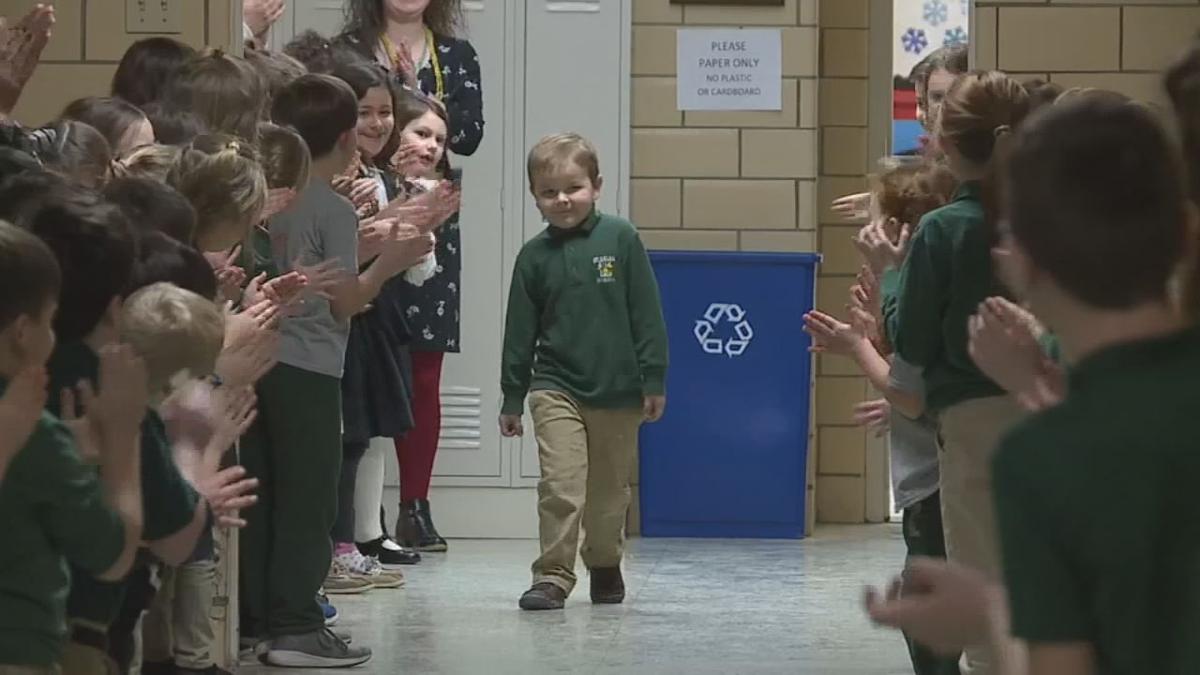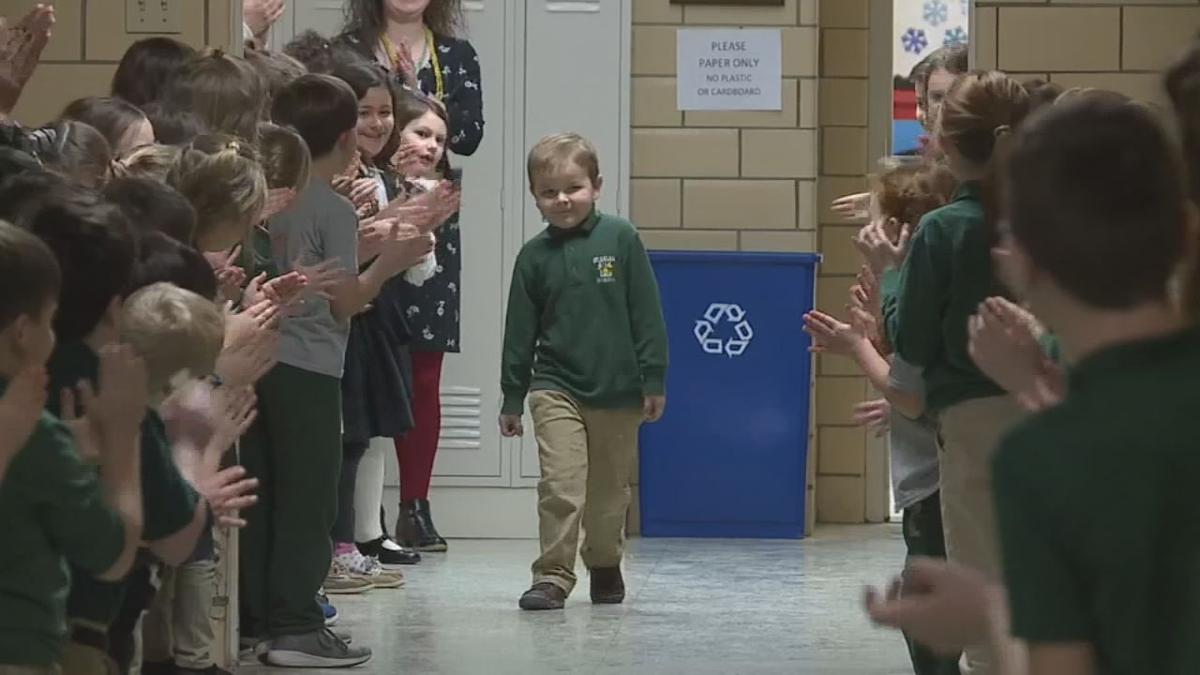 The video shows little John walking down the hallway lined with his classmates and teachers. They're all clapping for his clean bill of health and finishing up his chemo treatments. He can't help but smile as he watches everyone clap for him! His parents were there to greet him at the end of the hallway. It was a complete surprise to little John as he was greeted by everyone.
RELATED: One Teacher Is Fighting Cancer, So Her Students Show Up Singing Christmas Carols On Her Front Lawn
John also took a photo with a poster board that read "Congratulations J.O." and appears to be signed by all his classmates and teachers.
Getting back to living the life of a kid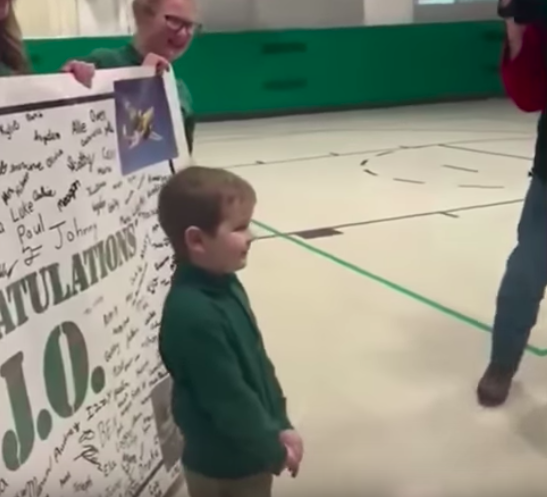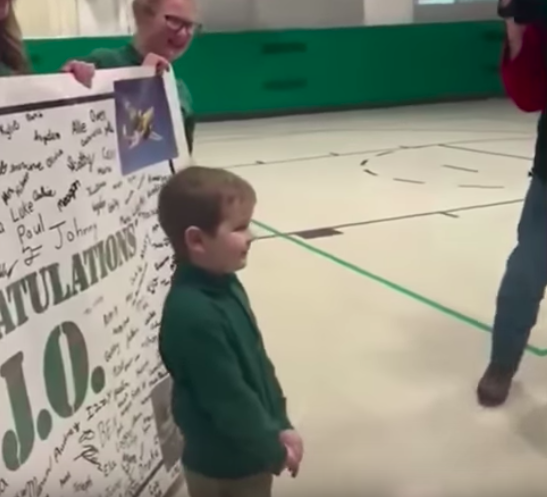 In news coverage provided by CBS 17, John's parents confirm that he's doing and feeling great. His dad says that a lot of the side effects John was enduring had to do with the steroids he was taking, but now he's doing much better! Little John was diagnosed back in 2016 and, due to his condition, had to lay back a bit and not participate in any physical activities with his classmates, like gym class. John's dad says this was particularly hard for him.
The school also had a video montage play during a school assembly for John. The montage detailed his brave battle against cancer. Check out the news coverage below for an inside look into the exciting and heartwarming day!