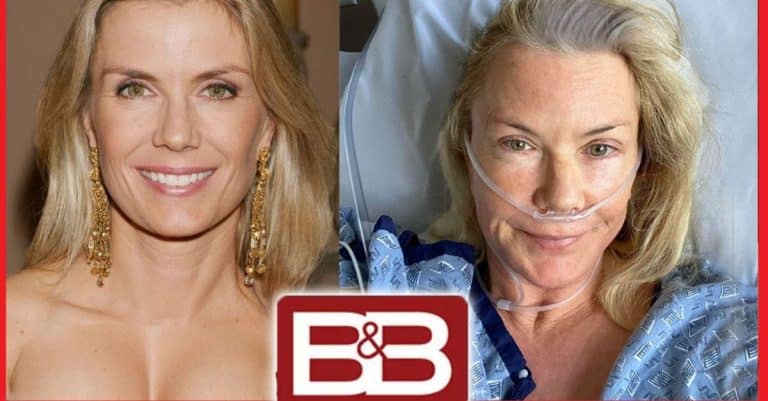 The Bold and the Beautiful is one of the most well-known soap operas, as well as one of the longest-running ones, right up there with its sister show The Young and the Restless. Focusing on the Forrester family and their haute couture business, this show's ensemble cast has helped The Bold and the Beautiful become one of the most-watched soaps in the world, taking home 77 Daytime Emmys, including three times in a row for Outstanding Drama Series, from 2009 to 2011.
In celebration of this historic program, today we're putting the focus on soap operas, specifically the cast of the Bold and the Beautiful, and seeing what some of the top actors from the show are up to today.
Katherine Kelly Lang (Brooke)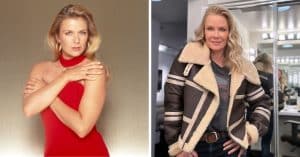 Brooke Logan is known as a businesswoman working at Forrester Creations, and is also known for her rivalries with Stephanie Forrester and Taylor Hayes, and of course, her many relationships, like with Eric Forrestor and Ridge's two half-brothers. Oh boy, this sure is a soap opera! By this point, there's been nearly 9,000 episodes of B&B, and Katherine has been in nearly ⅔ of them! Incredible.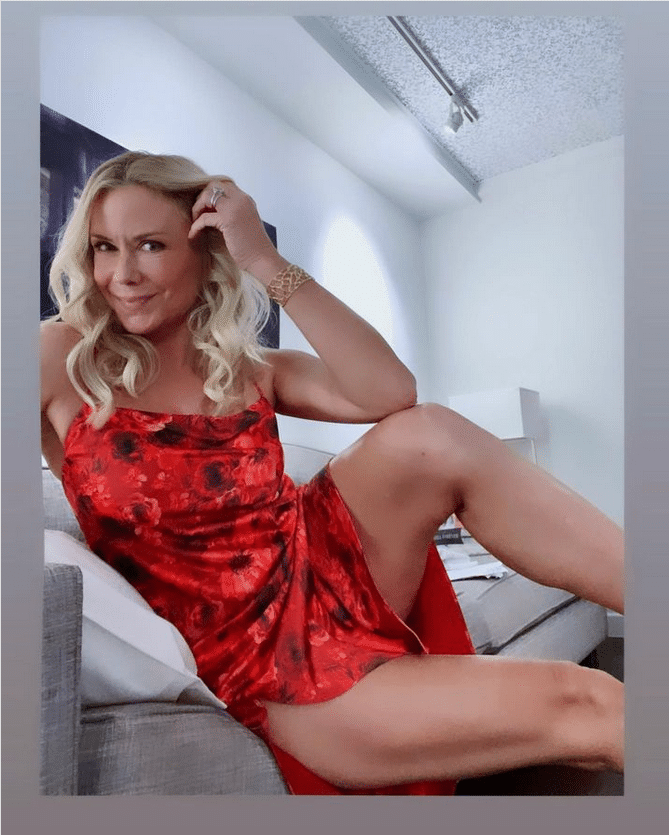 Katherine Kelly Lang has been acting since 1979, specifically in the film Skatetown USA alongside some other famous names like Scott Baio, Maureen McCormick, and Patrick Swayze.
She held mainly guest roles until she was able to snag her longstanding role as Brooke Logan in The Bold and the Beautiful cast, starting in 1987. That wasn't the only soap opera she frequented—we also saw her for several years on The Young and the Restless, although she only appeared in a handful of episodes. Lang also appeared in a number of music videos, including some for the Beach Boys, like "Getcha Back" and its sequel "It's Gettin' Late."
Because of Bold's global popularity, Lang is in demand for modeling and commercial gigs throughout the world—she often participates in Italian and Australian TV shows like the Soap Neighbors.
In her free time, Lang loves sports and the outdoors. This 60 year old soap star owns several horses and competes in cross-country races.
John McCook (Eric Forrester)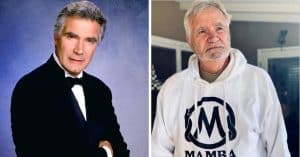 Eric Forrester has a storyline that revolves around his many relationships, like with Brooke, Stephanie, Taylor, and more.
View this post on Instagram
John McCook first began acting in 1964. In the '60s we saw him on the show Mister Roberts, working into the '70s with a number of one-off roles on shows like CHiPs and The Love Boat. It wasn't long before he snagged his role as Eric Forrester in the '80s, and that's been his most prominent role to date.
John is 78 today and he's been in over 3,700 episodes of The Bold and the Beautiful through 2022. And his daughter has followed dad's footsteps, as Molly McCook played Tim Allen's daughter Mandy Baxter on Last Man Standing. They share the screen in the 2021 holiday film Candy Coated Christmas, so gear that one up for this coming holiday season.
Ronn Moss (Ridge Forrester)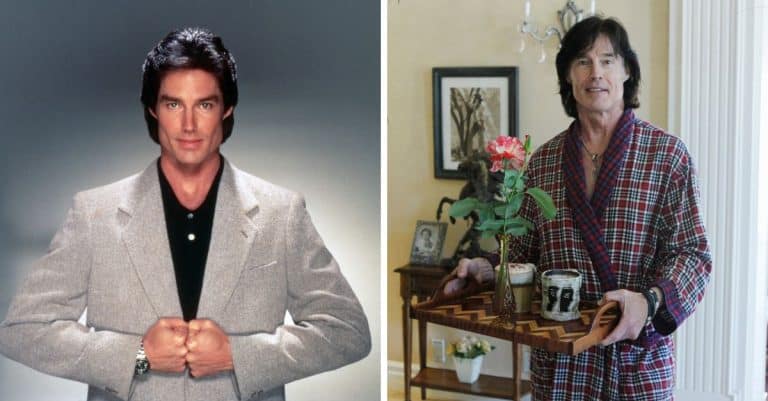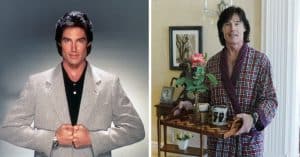 Ridge Forrester is the CEO of Forrester Creations Empire, getting himself into some problems with his wife Brooke, especially after learning of her relationship with Bill Spencer Jr.—and he has various other relationships himself in the process.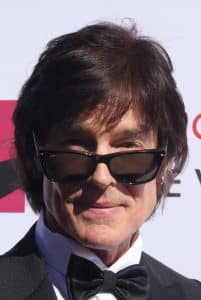 Ronn Moss first stepped onto the scene in 1983. He played a number of small roles, sometimes in international Italian films as well, before he was offered the role of Ridge Forrester. He was in over 4,000 episodes of the show from 1987 to 2015. He continued to act after leaving the soap, as we saw him in a recurring role on The Bay from 2010 to 2020.
We last saw him in 2022's Trail Blazers.
Aside from his acting work, he's also incredibly gifted with music, having grown up in the world of rock and roll. Much of his early career started with music—he helped form the band Player, and they went on to release the hit song, 1978's "Baby Come Back," which rose to the top of the charts in the No. 1 spot, and this caused Player to be voted to the Billboard magazine honor roll of Top New Singles artist of 1978. Their single "This Time I'm in It for Love" also peaked at No. 10 the same year.
He's released his own studio albums of solo work as well, and has released more albums with Player through the years, too. He wrote a song for his two daughters called "Butterfly." Currently, Ronn is performing solo, last having performed in 2019 when he toured Australia, and Italy for the first time.
Today, Ronn is 70, and will often post music to his YouTube channel! We hope to see him again soon.
Susan Flannery (Stephanie Forrester)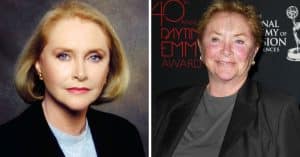 Stephanie Forrester is known for getting entangled with Ridge Forrester and her rivalry with Brooke; despite having many rivals, two of them end up becoming her closest friends. Susan Flannery was possibly the best daytime actress during her tenure.
View this post on Instagram
She began acting in Hollywood in 1963 but got her first prominent role on a different popular soap, Days of Our Lives from 1966 to 1975. At the height of her Days run, she was a part of the star-studded blockbuster film, The Towering Inferno, starring Paul Newman and Steve McQueen. That's a great film if you've never seen it.
We also saw her on the hit show Dallas in 1981 as Leslie Stewart for 11 episodes. And we have an entire video dedicated to the Ewings if you wanna revisit JR and company. The Bold and the Beautiful would come just a few years later and she'd stick with it until the end of her acting run, at least so far, as that has been the most recent role we've seen her in—the last time being in 2018.
Aside from acting, she's also dabbled in directing, including directing several episodes of the show Venice the Series from 2010 to 2014.
Today, Susan is 83, and retired to enjoy life with her two labs and filling her days as a licensed pilot and a gourmet cook. What a star.
Don Diamont (Bill)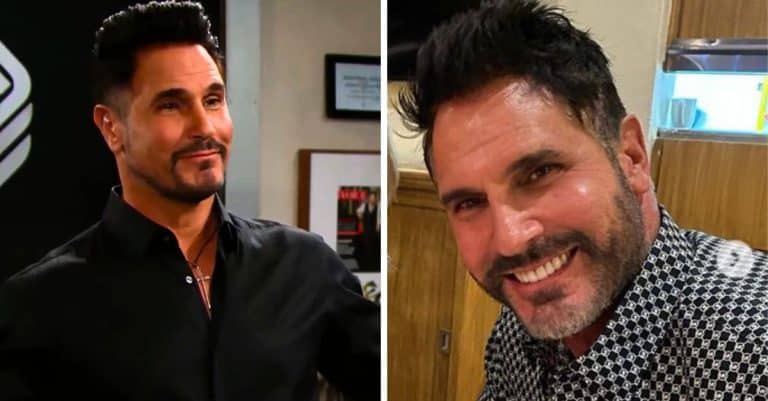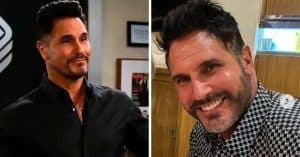 Bill Spencer Jr. aka Dollar Bill Spencer is the half-brother of Karen Spencer and Caroline Forrester.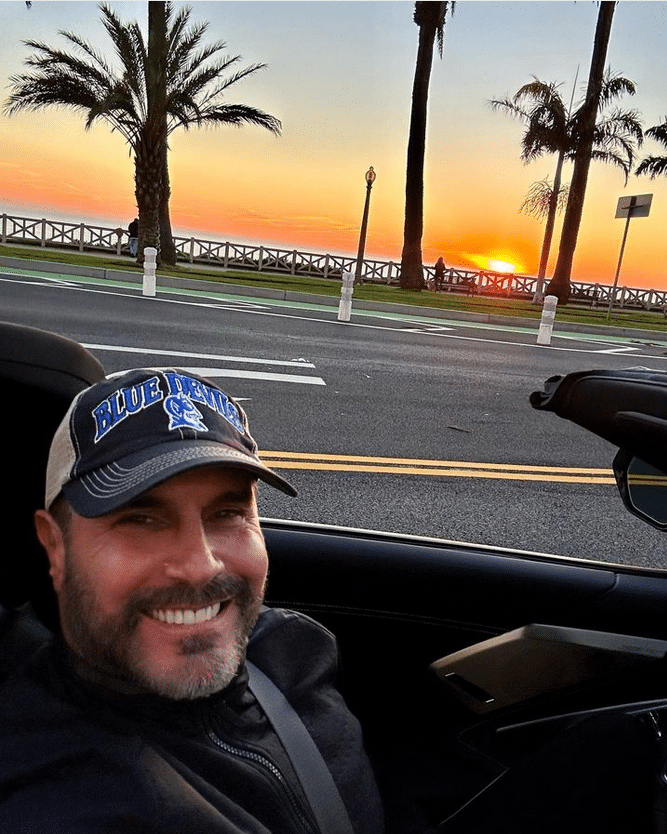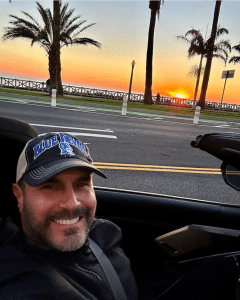 Don Diamont began acting in 1984 with Days of Our Lives, quickly working his way up to his roles in The cast of The Young and the Restless and Bold and the Beautiful. In the '90s, we saw him in a few episodes of Baywatch.
However, the two previously mentioned soap operas were the prime of his career and took up the bulk of it, too. He remained on both shows until 2021 and 2022, respectively. He's so renowned for these roles that he even did a crossover episode, appearing on Y&R as Bill Spencer Jr. from B&B.
Today at 59, he typically keeps his fans up to date with everything through Instagram, often posting workout photos and videos. No wonder he was named one of the 50 most beautiful people in the world by People magazine—and when he's not pumping iron, he's ironing clothes, as he has seven sons to look after. Wowzers. That'll cost you a lot of Dollar Bills, Spencer.
Heather Tom (Katie)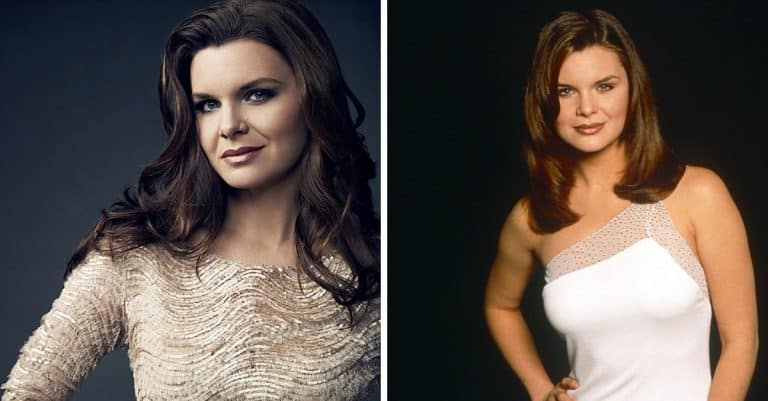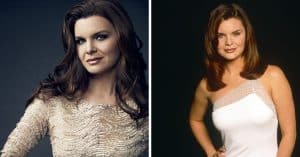 Katie is the younger sister of Brooke and Donna Logan, and is known for her tumultuous relationship with Dollar Bill Spencer – let's not forget when she had to deal with the fact that Bill tried to kill somebody.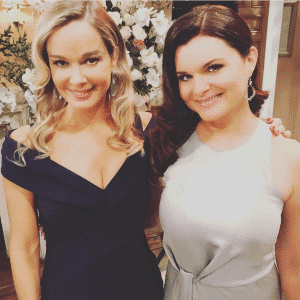 Heather Tom has been acting since 1989 but didn't join the cast of The Bold and the Beautiful until 2007, where she has also directed nearly 20 episodes of the show over the past three years. In 2018, she was nominated for a Daytime Emmy Award for Outstanding Drama Series Directing Team.
Before that, she had her run on Young & Restless from 1990 to 2003, then transitioned to The Bold and Beautiful where she'd be until 2022. We also saw her on One Life to Live. Heather might just be one of the most successful soap opera actresses of all time.
Today she's 46, and for all you Nanny fans, her younger sister is Nicholle Tom, who played Maggie Sheffield in that great sitcom. Their brother David also acts on The Young and the Restless. Mom must be so proud.
Jack Wagner (Dominic)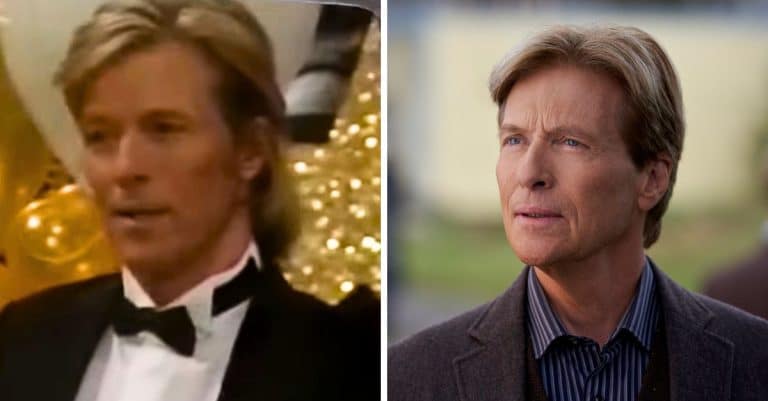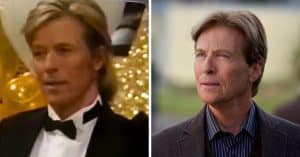 Dominic was brought into the cast of The Bold and the Beautiful in the 2000s to shake things up, similar to what he successfully did for Melrose Place in the '90s.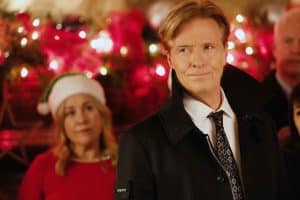 Jack Wagner stepped onto the scene in the early '80s and snagged a recurring gig on the show Santa Barbara, and eventually blowing us all away in General Hospital from 1983 to 1995, with one more return in 2013. From 2014 to 2022 we saw him on Hallmark Channel's When Calls the Heart.
Aside from acting, he's also a musician and has recorded six albums. He actually topped the Billboard charts with the song "All I Need" in 1985, reaching No. 2 on the Billboard Hot 100 and No. 1 on the Adult Contemporary Chart.
Most recently, Jack and his ex-wife Kristina have endured horrific tragedy, as they lost their son Harrison when he was found dead in a parking lot. He had been battling addiction. People reports that Harrison had been just 27 when he died.
Jack is 62 and he's currently got a new project coming out this year called Falling for Christmas.
We did our best to include some of the most well-known and profitable actors from the show, but it's a shame we couldn't include the full list of actors; doing so would probably make this the length of a football field. But please get in the comments and tell us if we forgot one of your favorites. While you're there, tell us one of the more outlandish plot points from this bold soap opera. That's another long list in the making!