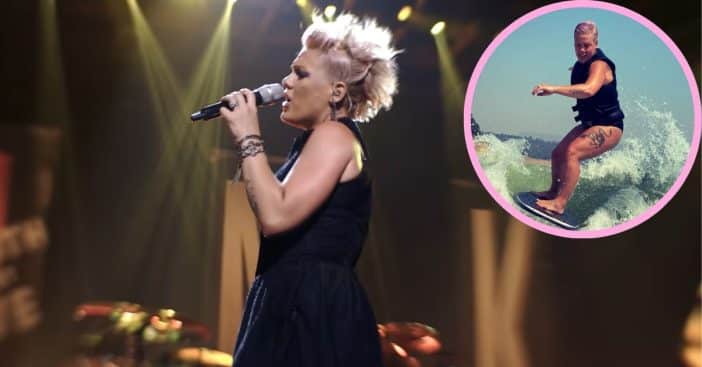 She's crooned out songs of fun and failure, stunned with acrobatics while belting out the latest hit, yet Pink still finds new ways to amaze. Over on Instagram, Pink had fans floored when she shared a photo that shows off her legs and what she dubbed her God-given "thunder thighs" as she surfed the waves.
Pink, 43, has earned herself the designation of "pop royalty" thanks to her athleticism and the unique ways she incorporates her strength into her performances. She maintains her fitness with an hour of cardio and an hour of P90X or yoga. Check out the results in her leggy picture below.
Pink shows off her "thunder thighs" in a sizzling, waterside photo
View this post on Instagram
The summer heat is – maybe – approaching, and what better way to usher it in than revisiting the ocean with Pink? Back in 2020, the singer shared a photo of herself on a surfboard, garbed in a life jacket and gliding over some frothing waves. "I always wondered why God gave me thunder thighs," Pink captioned the post. "It's cause he knew I'd use them. #throwingbuckets #strongismygoal #joyful #wakesurfgirl #somebodysponsormealready."
All those years ago, few of her 9.5 million Instagram followers were able to keep their cool, and now that this picture has returned to the spotlight, history is repeating itself. She received applause emojis from Gisele Bundchen, Karla Welch wondered if there was anything Pink can't accomplish, and her trainer Jeanette Jenkins praised her "beautiful strong legs."
Just how does she do it?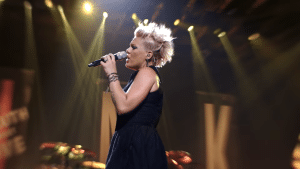 Pink has gone on a journey of self-acceptance, regarding her appearance and body image. An individual's size is a very personal thing and depends on what's healthy for them, which can be highly variable. Even when Pink was thin, in the past when she went to fittings, she saw herself as too heavy. "Now I'm almost 150 pounds, and I look f—cking awesome," she boasts these days.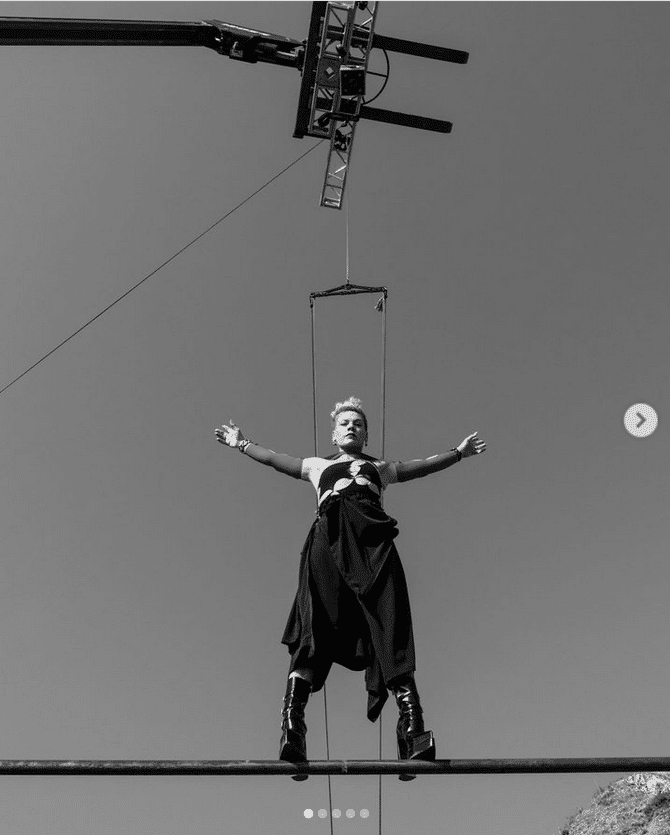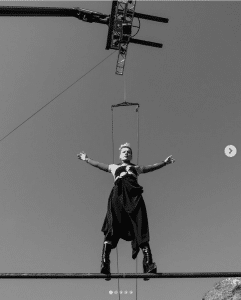 Part of Pink's strong figure comes from her background in sports and her enthusiasm for an active lifestyle. She was trained in gymnastics between the ages of four and 12.
It's not just exercise, though – Pink keeps a busy schedule, as noted by her trainer, Jenkins. Jenkins once shared, "When we first started training she was shooting a movie, recording a new album, learning how to be a new mom, working on getting her body back into top condition so she could deliver her fans an incredible tour." Staying on the move – one way or another – is simply a defining part of Pink's life.