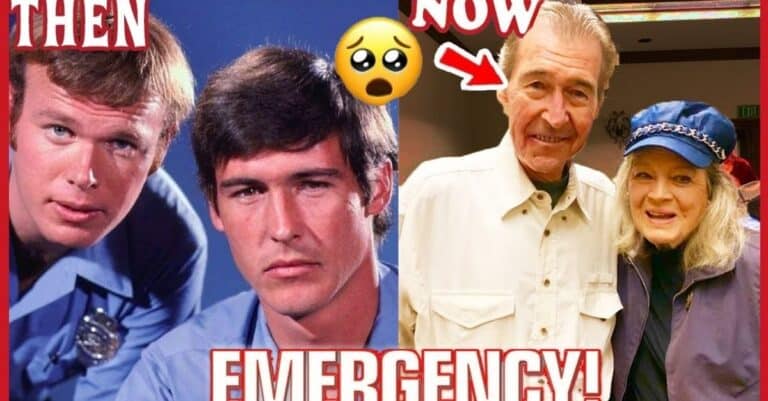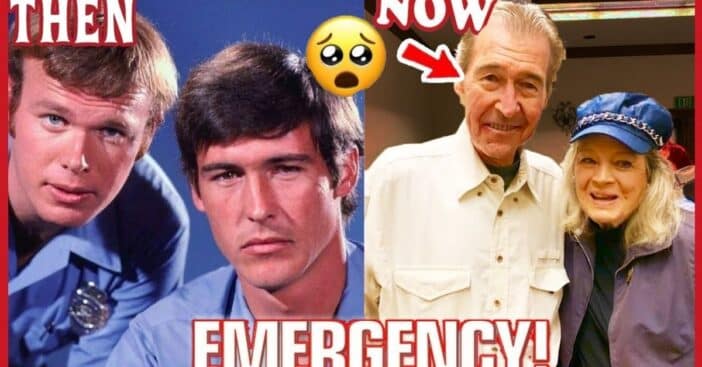 UPDATED 1/12/2023
911, emergency! Actually, in this case it's not an emergency, more a celebratory call to fondly remember a phenomenal hit medical drama from the 1970s: Emergency! It followed two rescuers—John Gage and Roy DeSoto—as they saved lives as paramedics. The duo form Squad 51, a medical and rescue unit of the LA County Fire Department, teamed up with the Rampart General Hospital medical staff.
It was both thrilling and offered a sincerely genuine feeling, a brilliant time capsule to the 1970s, and certainly a staple of Saturday night programming back in the day. Revisit the wonderful cast that took viewers on a pulsing adventure every week. Do you hear some sirens? It's time for the cast of Emergency! to save some lives.
Kevin Tighe (Roy DeSoto)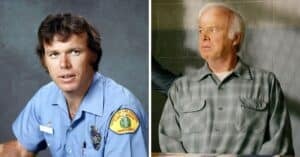 Roy DeSoto was one-half of the paramedic team from Station 51. DeSoto had all the medical knowledge and never hesitated to risk his life for another. Apparently, he and Mantooth acted such an accurate portrayal that some viewers witnessed their CPR techniques and actually saved lives from watching the show, recreating what they saw.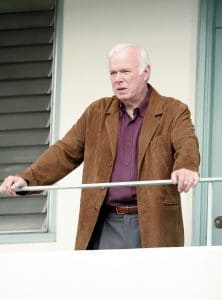 Tighe began working in show business in 1967 as an extra in The Graduate. But it really was his Roy Desoto, first on Adam-12 then in the cast of Emergency!, that shot Kevin to fame. He and his partner, Mantooth, remained lifelong friends, with Tighe even serving as best man at Mantooth's second wedding in 2002. The early '80s were quiet but 1989 brought some films like Road House, K-9, and Another 48 Hrs. By the mid-'90s he was venturing back into television again, and working constantly, from six episodes of Murder One in 1995 to six episodes of LOST in the 2000s, Tighe has quite the resume.
We last saw him in a 1026 episode of Law & Order: Special Victims Unit. He's spent the last few years focusing on stage work, but he does have a movie announced called Spirt Water. Today he's 78 years old and has been married to his second wife, Rebecca, since 1995. Tighe was also lifelong friends with the dearly departed actor John Ritter and cites Julie London as not only a best friend but his acting mentor.
Robert Fuller (Dr. Brackett)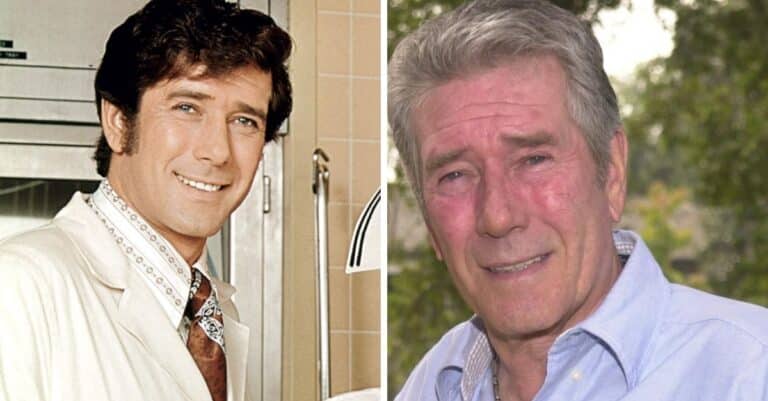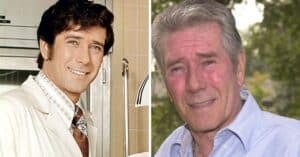 Dr. Brackett was a dedicated and no-nonsense senior ER physician at Rampart General. Viewers met Brackett in the pilot episode, where they learned he was very cautious in his work, and a bit hard-nosed, a bit surly, not quite Marcus Welby demeanor. But he sure had the best, furriest sideburns in the ER. He was quite handsome and had all the moms crushing hard.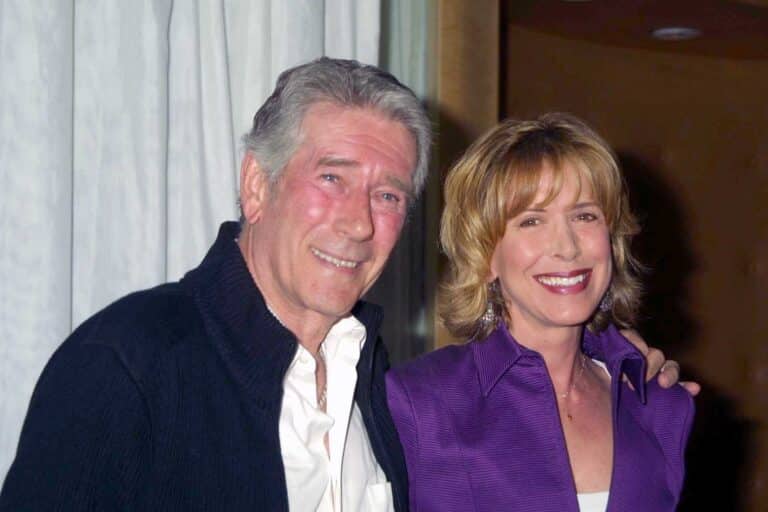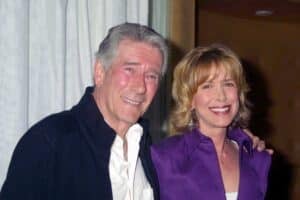 Robert Fuller began as an extra in 1952's Above and Beyond and began doing that for dozen of films, including huge ones like The Ten Commandments. In 1957, Fuller's friend, Chuck Courtney, got him a role in the film he was set to star in titled Teenage Thunder; they even choreographed a fight to show the director. That same year he landed a role in the better-known sci-fi flick The Brain from Planet Arous.
Then, he broke into the world of television, first as a guest star, but in 1959 he earned a starring role alongside John Smith in the rancher show Laramie, a uniquely popular show that successfully gave screentime to simple chores like taking care of the ranch. A very authentic western, Fuller played Jess Harper and gained millions of fans worldwide. Robert even said that this role was the best part he ever had. At this same time, Fuller was starring on Wagon Train, playing Cooper Smith for 60 episodes. He called NBC home at this point and was comfortable on a horse.
In 1966, Fuller was tasked with filling the shoes of Steve McQueen for the Magnificent Seven follow-up film, Return of the Seven. Yul Brynner only agreed to the film if the King of Cool (McQueen) was NOT involved. It certainly couldn't touch the original brilliance, but it did spark a lifelong friendship between Brynner and Fuller.
Then it was time for 1972's Emergency! Fuller was pretty reluctant to play the role of a doctor, but the persistent producer Jack Webb, of the famed Dragnet, convinced him to take the role—after he had politely rejected the offer twice. Webb kindly reminded Fuller that Westerns were on the decline. Years after the show ended, Robert Fuller guest-starred alongside Randolph Mantooth on a season five episode of Diagnosis Murder in 1997. His final acting role was playing a descendant of Jess Harper; the role was in the Chuck Norris-led show Walker, Texas Ranger, ending in 2001 for him when he retired.
Robert's first marriage to Patty Lyon ended in 1984 after 22 years. The couple had three kids: Robert Jr., Christine, and Patrick. In 2001, Fuller remarried actress Jennifer Savidge who played Nurse Lucy in St. Elsewhere. Fuller is 89 years old and has left the busy LA scene for a beautiful ranch in Texas. Once a cowboy always a cowboy.
Julie London (Dixie McCall)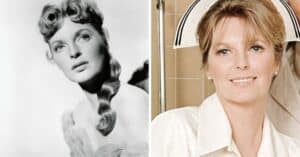 Dixie McCall served as an army nurse during the Korean War and was the head nurse at Rampart. She was a bit cold in demeanor, but completely stunning and surely a draw for male viewers. Julie London began acting in 1944, mostly small roles, but was better known as a singer and frequent game show panelist. In fact, in the '50s and '60s, Julie was widely known for her distinctively sultry vocals and ​​recorded over 30 albums of pop and jazz standards. Her recording of "Cry Me a River" from 1955, was inducted into the Grammy Hall of Fame in 2001, and the tune is just hauntingly beautiful.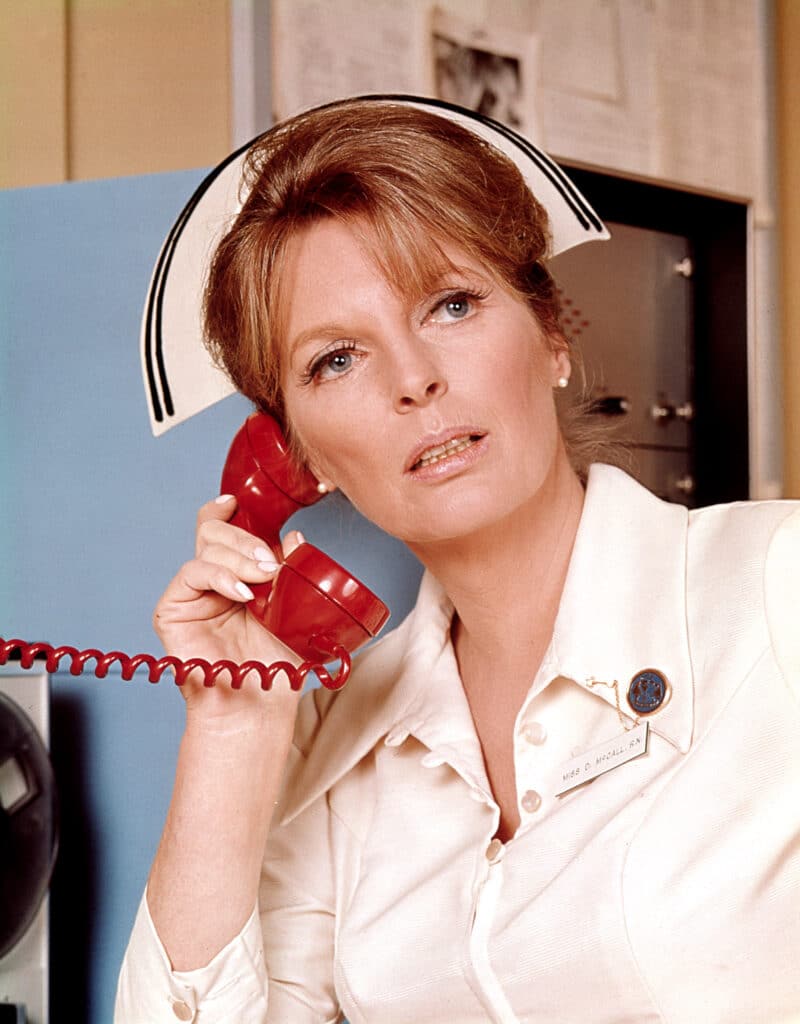 Additionally, London's Dixie McCall led to a Golden Globe nomination in 1974. Other memorable roles include 1951's The Fat Man alongside Rock Hudson, 1958's Saddle the Wind with Robert Taylor, which is well-liked but was a flop at the box office, and 1959's The Wonderful Country with Robert Mitchum, which was also a commercial failure.  She then transitioned to TV for the '60s and '70s, joining the cast of Emergency! being her only regular job, and her final acting role. She was previously married to co-creator Jack Webb, from 1947 until 1954, but the pair forever remained friends. London met actor Bobby Troup, who she would co-star in Emergency! with just weeks after her divorce, and they were married in 1959 until Bobby passed in 1999.
Her final album was released in 1969 called Yummy Yummy Yummy. At this point, she had lost vocal control due to years of smoking and drinking. She was a chain smoker from the age of 16 and smoked up to 3 packs a day. London suffered a stroke in 1995 and remained in poor health until she passed away in October of 2000 at the age of 74. She was a truly phenomenal talent through and through.
Bobby Troup (Dr. Joe Early)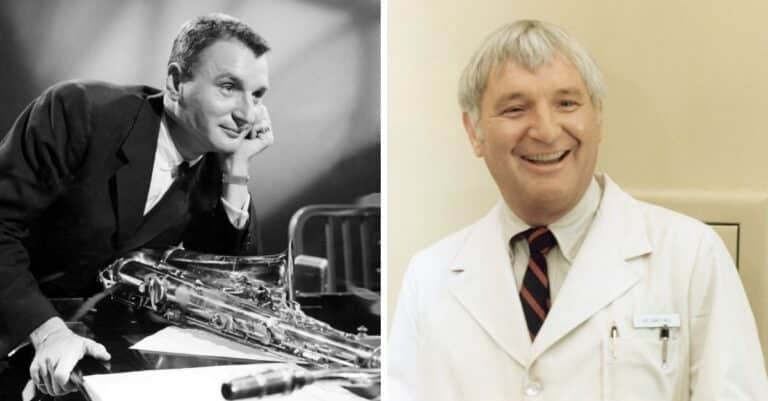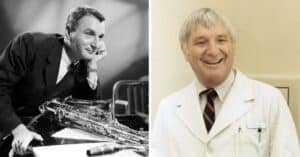 Dr. Joe Early was a direct contrast to Dr. Brackett—more low-key and tactful. He knew how to talk people down from hot-headedness. Bobby Troup began acting in 1950, and similar to his future wife London, he was also successful in music. His earliest musical success was 1941's song "Daddy," which was number one for eight weeks and the number five record of 1941. Other musicians have since recorded the song as well, including Bing Crosby, Glenn Miller, and The Andrews Sisters. But his best-known song was "Route 66," which Nat King Cole perfected in 1946.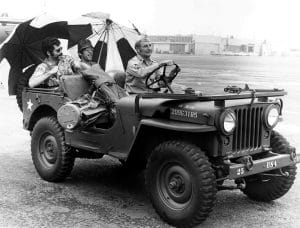 In terms of acting, he portrayed musician Tommy Dorsey in 1959's The Gene Krupa Story, as well as making three guest appearances on Perry Mason, two of them showcasing his musical talents as well.
Troup met Julie London at the Celebrity Room where he was singing, encouraged her to pursue music, and in 1955 he produced her masterpiece "Cry Me a River," which is easy to become of how beautiful it sounds. His work with the cast of Emergency! was one of his last projects, as well as playing as Sgt. Gorman in Robert Altman's film, M*A*S*H.  In February 1999, Bobby sadly died of a heart attack at the age of 80.
Ron Pinkard (Dr. Mike Morton)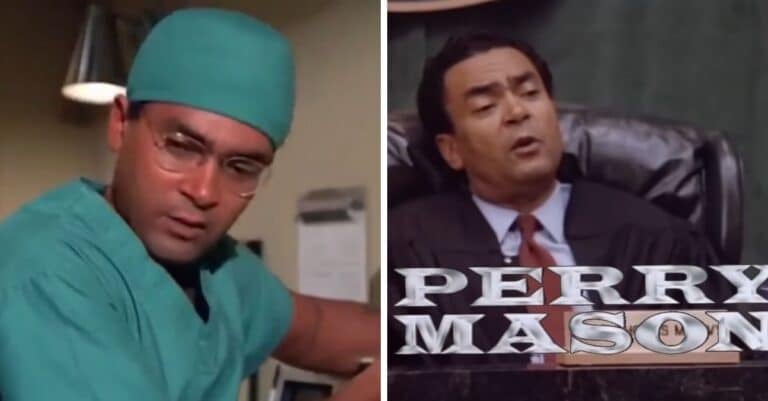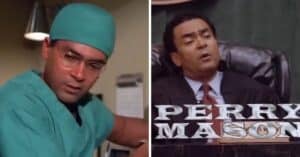 Dr. Mike Morton is a young intern who served in the United States Navy. He usually wore an older-style physician's uniform or the standard green surgical "scrubs."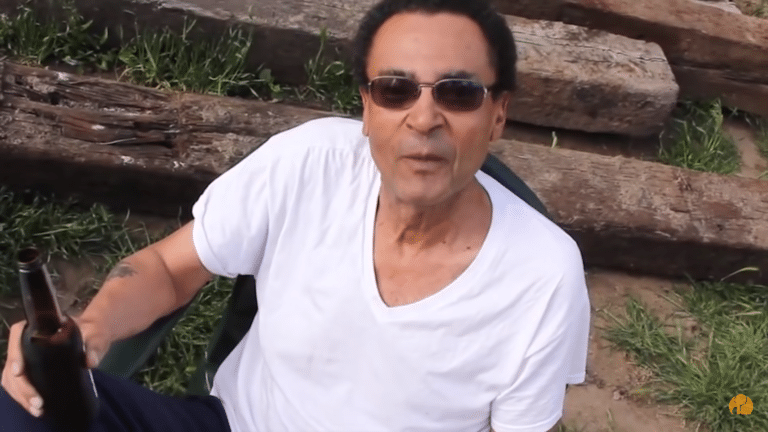 Pinkard stepped onto the scene in 1968 in, of course, Dragnet, crested by and starring Jack Webb, then completing three episodes of the Jack Webb co-created Adam-12. Any patterns here actually make sense, as Emergency! is technically a spin-off of Adam-12 and Dragnet, all helming from the mind of Jack Webb, among others. He'd complete several Perry Mason TV movies in the 1990s but that would do it for acting.
He served as a Lieutenant Commander in the United States Navy Reserve and retired as a Full Commander. He also was the head of the Denver Film Commission from 1991 until he retired in 2003. Today Ron is 81 and hopefully not having any emergencies anytime soon.
Randolph Mantooth (John Gage)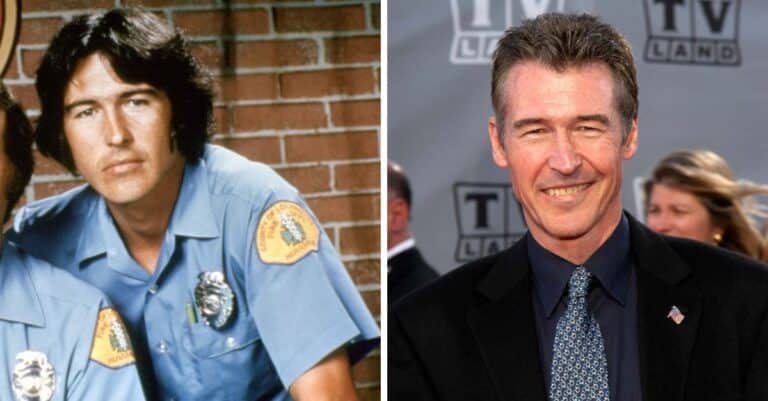 Paramedic John Gage usually rode shotgun in Squad 51, bolting to the Dodge, putting on that fireman's helmet, and roaring off to the scene. Gage was a leader, strong but sensitive. His actor was sensitive too; Randolph Mantooth was forced to cut his hair in compliance with real LA County Fire Department standards, and told the technical adviser that they should, "Make room for long-haired firemen."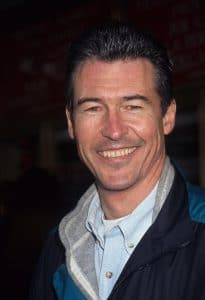 He began acting in 1970, quickly landing Emergency!, as well as voicing the animated series Emergency +4. Immediately after his time with the cast of Emergency! ended with the show, he joined Operation Petticoat for its second season, after a near-complete cast rehaul. Then he moved fast into the lone season of Detective School. His next mainstay on TV was in the hit soap Loving in the '80s as Alex Masters. From there he really got comfortable in the soap world, appearing on other soaps like As the World Turns and One Life to Live. His last prominent role came in 2011, completing two episodes of Sons of Anarchy.
Mantooth has always been an advocate for firefighters, paramedics, EMTs, and other emergency services. He also often does speeches and personal appearances discussing the development of Emergency! and its impact on EMS. He also serves as a spokesperson for the International Association of Firefighters, and Honorary Chairman for the Non-Profit County of LA Fire Museum. Part of this is because his 13-1/2 acre ranch in the Lobo Canyon area of California got decimated in the Malibu Fire on October 15, 1978.
Today, he's 77 years old and in remission from cancer, for which he completed treatment in 2015. He revealed on his Facebook page that his sister had died of cancer that same year. We are wishing nothing but the best to this fine actor and an even finer human being.
That was the cast of Emergency!, all of whom went on to do incredibly great things in the realm of the fine arts. Out of everyone, Bobby Troup and Julie London's dual talents are quite impressive. Who was your favorite actor in this literally life-saving show? Did you ever watch the animated Emergency! series? Is this the best work of Jack Webb, or does that go to Dragnet or Adam-12?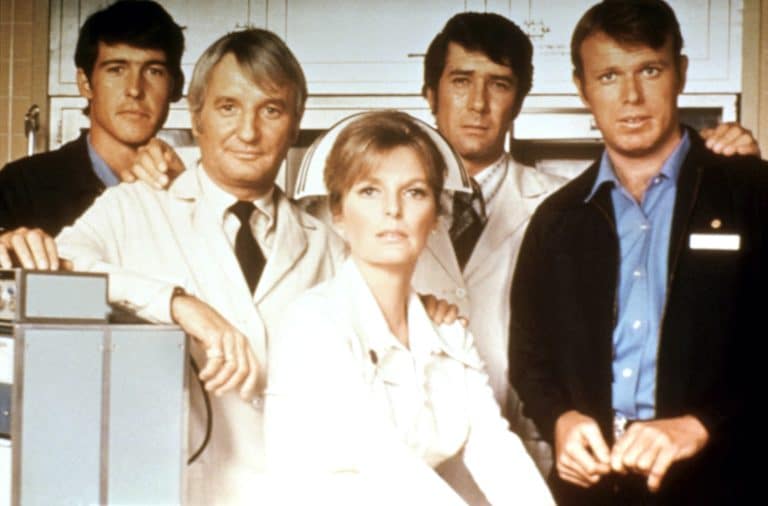 Why did Emergency get Cancelled?
The show Emergency! got canceled after the sixth season due to losing Robert Fuller to other creative projects. The show did come back in the form of six movie specials, which are considered "season seven."
How accurate was the TV show Emergency?
Many TV critics say that the TV show is actually pretty close to the real thing of the work of firefighters and paramedics, and how they interact with hospital staff. Critics also say it was a good and accurate mesh of reality with TV drama.
What was the doctor's name on Emergency?
Actor Robert Fuller played the role of Dr. Kelly Brackett on the show. He was the main doctor on the show.