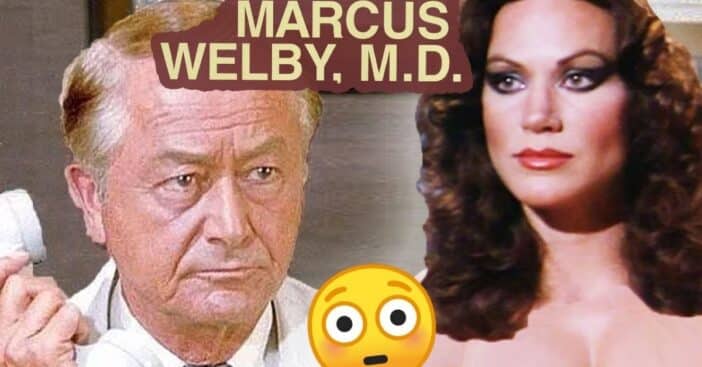 Paging Dr. Welby. You've got a patient with a serious case of nostalgia. Symptoms include reciting your best quotes and kicking off a whole-series marathon. Suggested prescription: a thorough deep dive into the secrets of one of the best medical dramas of all time, Marcus Welby, M.D.
Today's a good day to return to a show that blazed the trail for such hits like St. Elsewhere and ER. So what made Marcus Welby, M.D. so wildly popular – and how did this chart-topper also get people protesting in the streets? Without further ado, let's get to the facts, stat!
Humble beginnings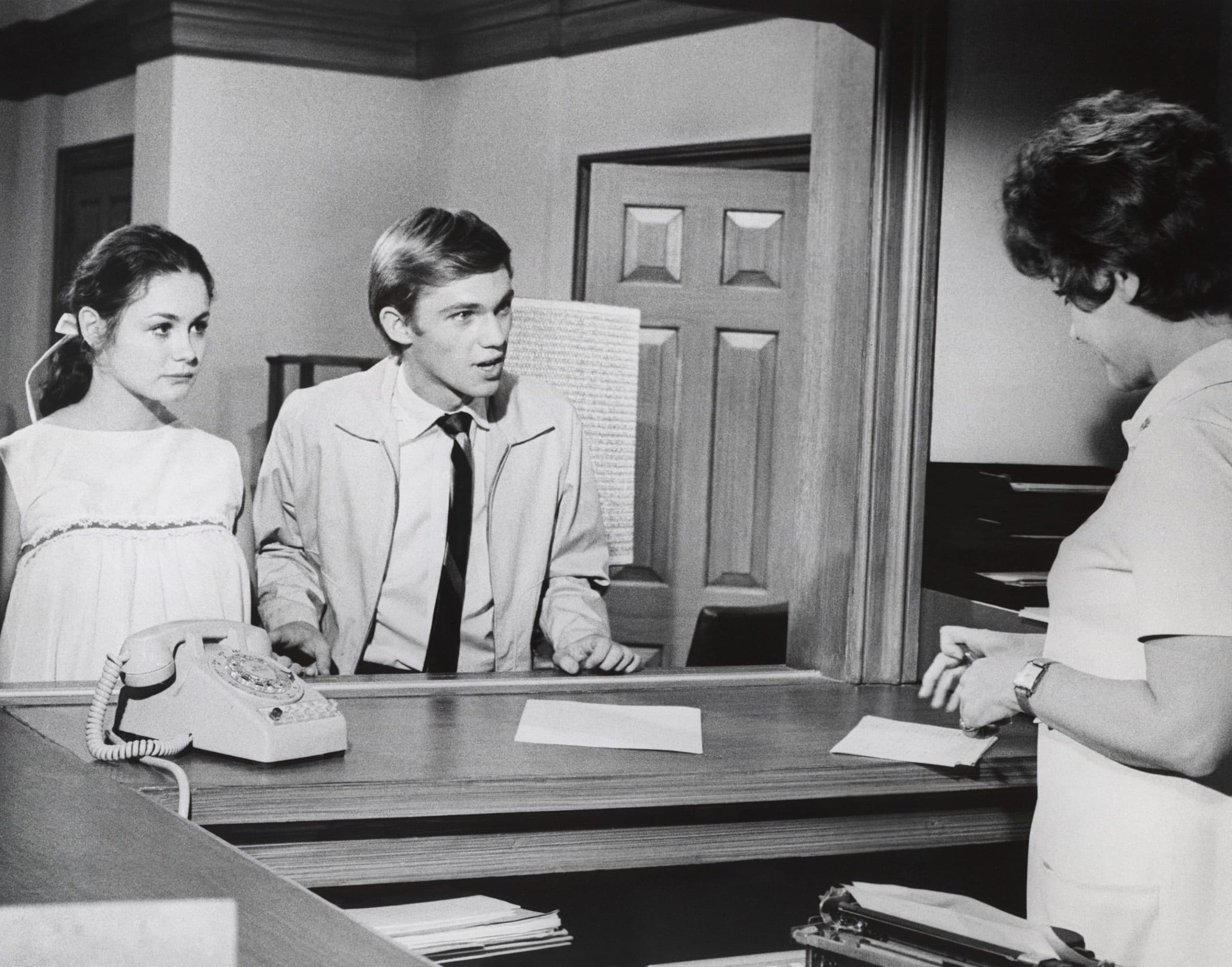 Stick to what you know. That's the philosophy for show creator David Victor, who was the supervising producer for Dr. Kildare, the early '60s hit NBC medical drama. His experience was well-placed and helped rocket ABC from the weakest of the networks to an actual champion against NBC and CBS.
Viewers first met Welby in March of 1969 in a television movie pilot, a bit of an off-season start but it was already very well-received. And ABC promptly ordered a season and proper to start in September of that year. And Robert Young was a perfect choice for the series lead, he'd just played a doctor for one episode of Dr. Kildare, and his previous long-stay TV series was Father Knows Best, where he played another kind, paternal figure.
Bedside Manner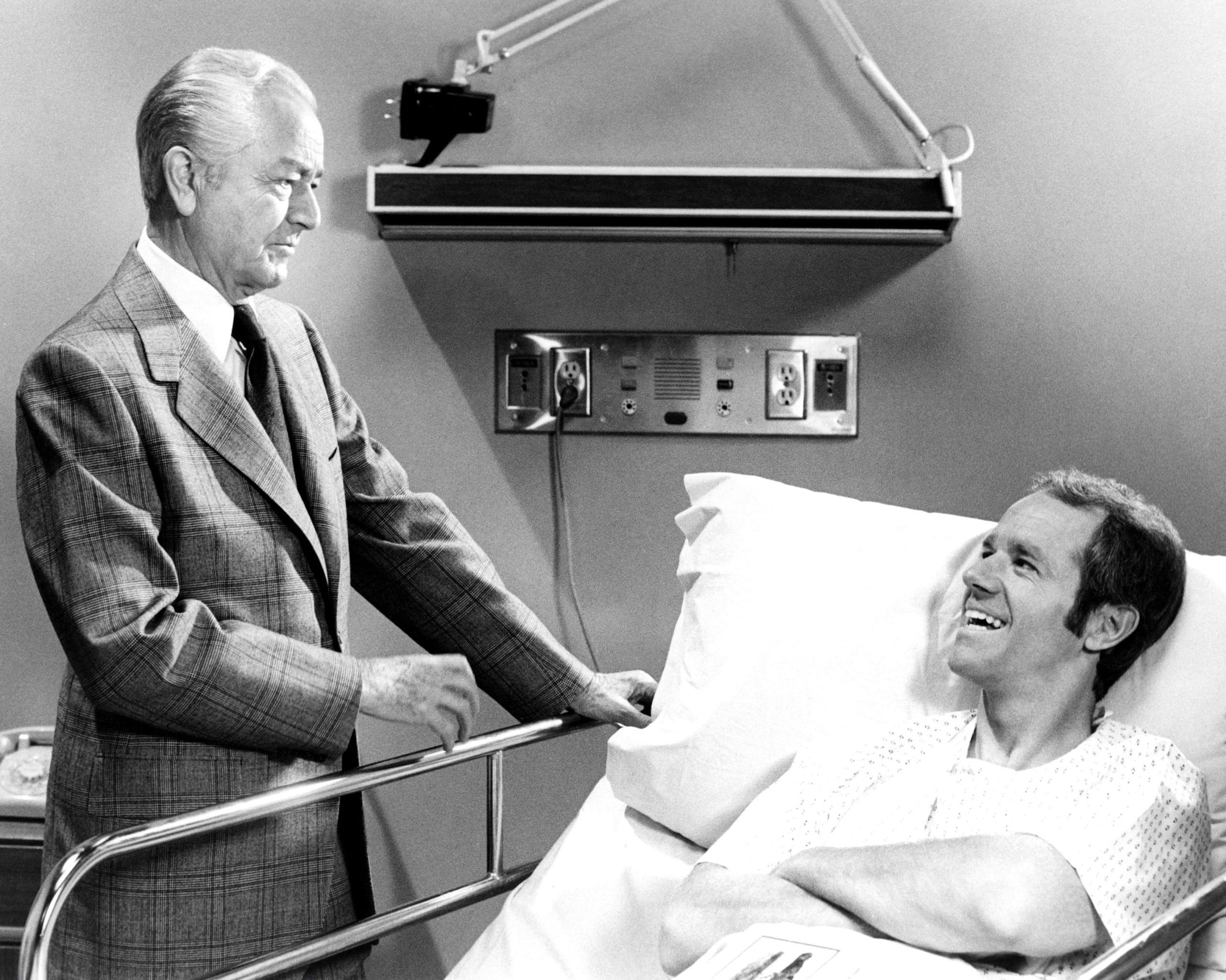 A physician named Sir William Osler, one of the most influential and beloved physicians of all time basically created the pairing of a doctor as an aristocrat, someone patients were expected to trust. The doctor could be polite, but no one could really police his behavior. In other words, bedside manner is optional. And today, we see that persona played out on TV constantly, the biggest example being the irascible and fictional TV doctor Gregory House.
And this is the antithesis of Dr. Marcus Welby, who stood out for prioritizing bedside manner just as much as treating the patient. In the '70s, medical dramas were more about a doctor's career and being ambitious. But again, not Welby. He was kind of like the Mister Rogers of the hospital, remembering everyone's name and allowing himself to not just be a doctor, but also a helper. All this was against the backdrop of specialized medicine on the rise when different niche experts tended to their specific field and called it a day. Marcus Welby once again dared to defy these new rising specialists.
The Peacekeeper
Marcus Welby, M.D. pitted two outlooks against each other: the professional but stiff approach of young Dr. Steven Kiley played by the great James Brolin, versus the fatherly attitude of Dr. Welby. Thankfully, they had a helpful middleman in Consuelo Lopez, the nurse, and office assistant, played wonderfully by Elena Verdugo. Verdugo's performance was widely praised and earned her two Emmy nominations for her supporting role. And she also broke some barriers. In fact, it's considered the first network television portrayal of a working-professional Latina woman.
Verdugo came to the series after becoming a famous femme fatale in Westerns and horrors, but Marcus Welby also saw the early origins of many, many directors, including Harry Falk and even Steven Spielberg, in really his first big gig aside from self-produced shorts. He directed the 24th episode of season one.
Looks Familiar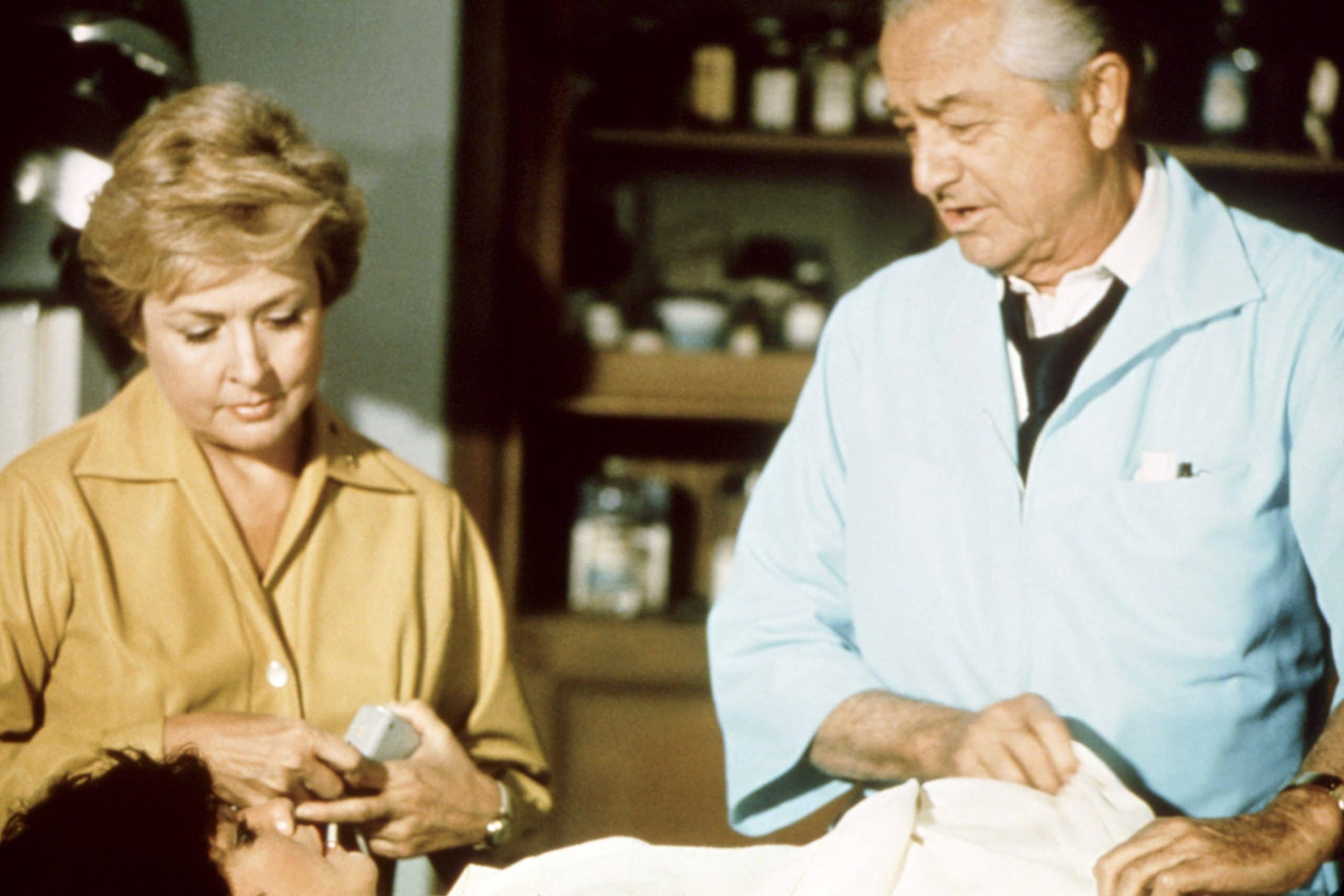 Gee, Wally, that looks like a bad injury! Good thing we don't have to go far… That's because the coming-of-age series Leave It to Beaver was idyllic from the inside out, including that quaint home of theirs. So perfect, the exterior was reused as the outside of Dr. Welby's own office! Apparently, the good doctor works in Mayfield… and for more on Beaver, we have a whole episode for you to check out next. That means by extension, Dr. Welby's office was used as a setpiece for Adam-12… and even the 1959 feature film, The Shaggy Dog. 
Controversy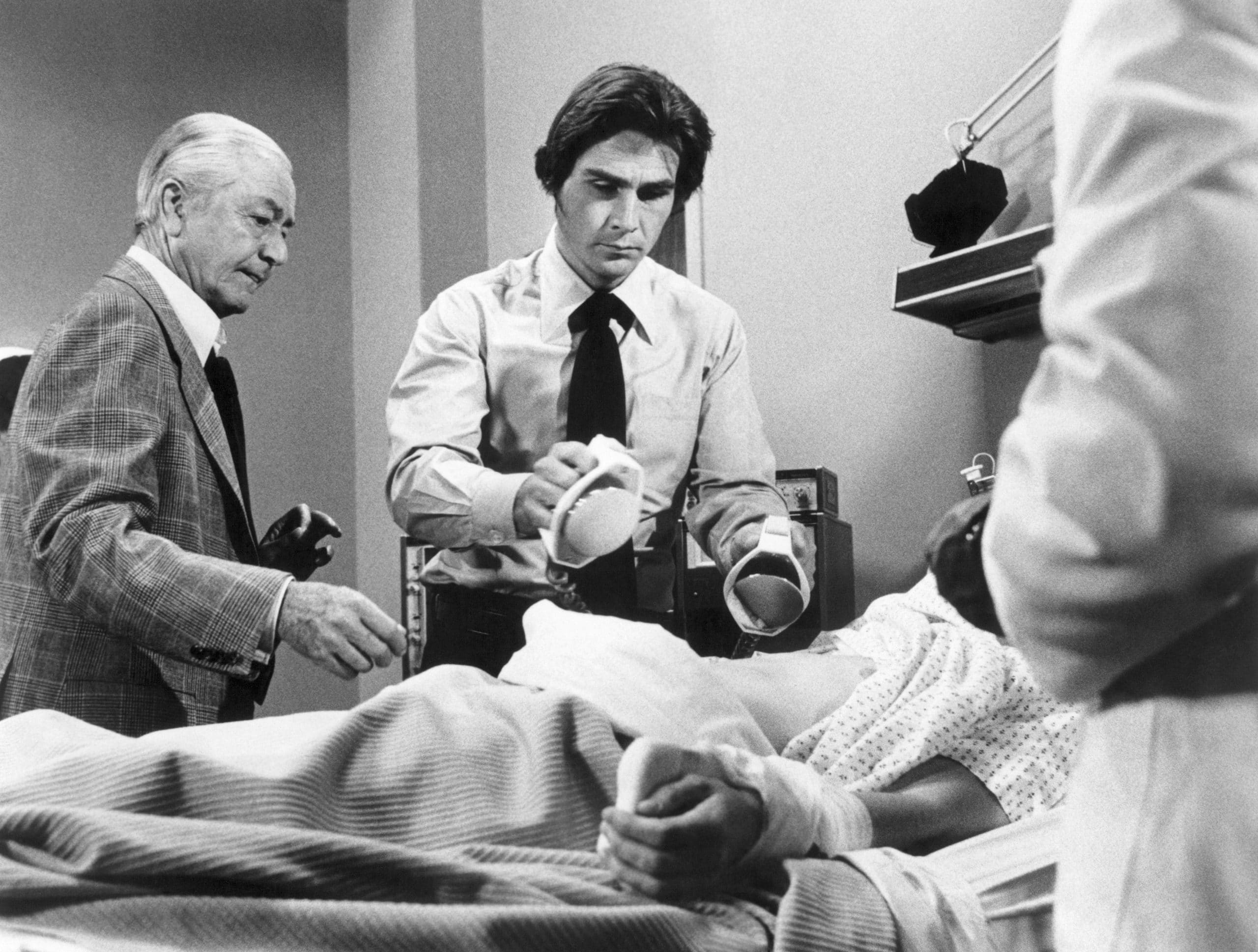 Generally, Marcus Welby was the doctor people want to see. Except some of his advice rubbed people the wrong way. Season four introduced us to "The Other Martin Loring," a man battling alcoholism, depression, obesity, and diabetes, all while his marriage was falling apart. When Dr. Welby investigates, he realized Martin was gay, and the doctor says Martin isn't actually gay, but afraid he is, and all that stress caused his depression. After another rough patch, Dr. Welby tells Martin he believes he can live a, quote, normal life. 
The script was leaked to LGBT groups early in the year. Representatives of the Gay Activists Alliance met with ABC execs and expressed their worry about people associating being gay with being ill. There were pickets and sit-ins, and even calls for a boycott, but the episode aired anyway, with a few minor edits due to the conversation response. But this wasn't the show's last brush with controversy.
The Outrage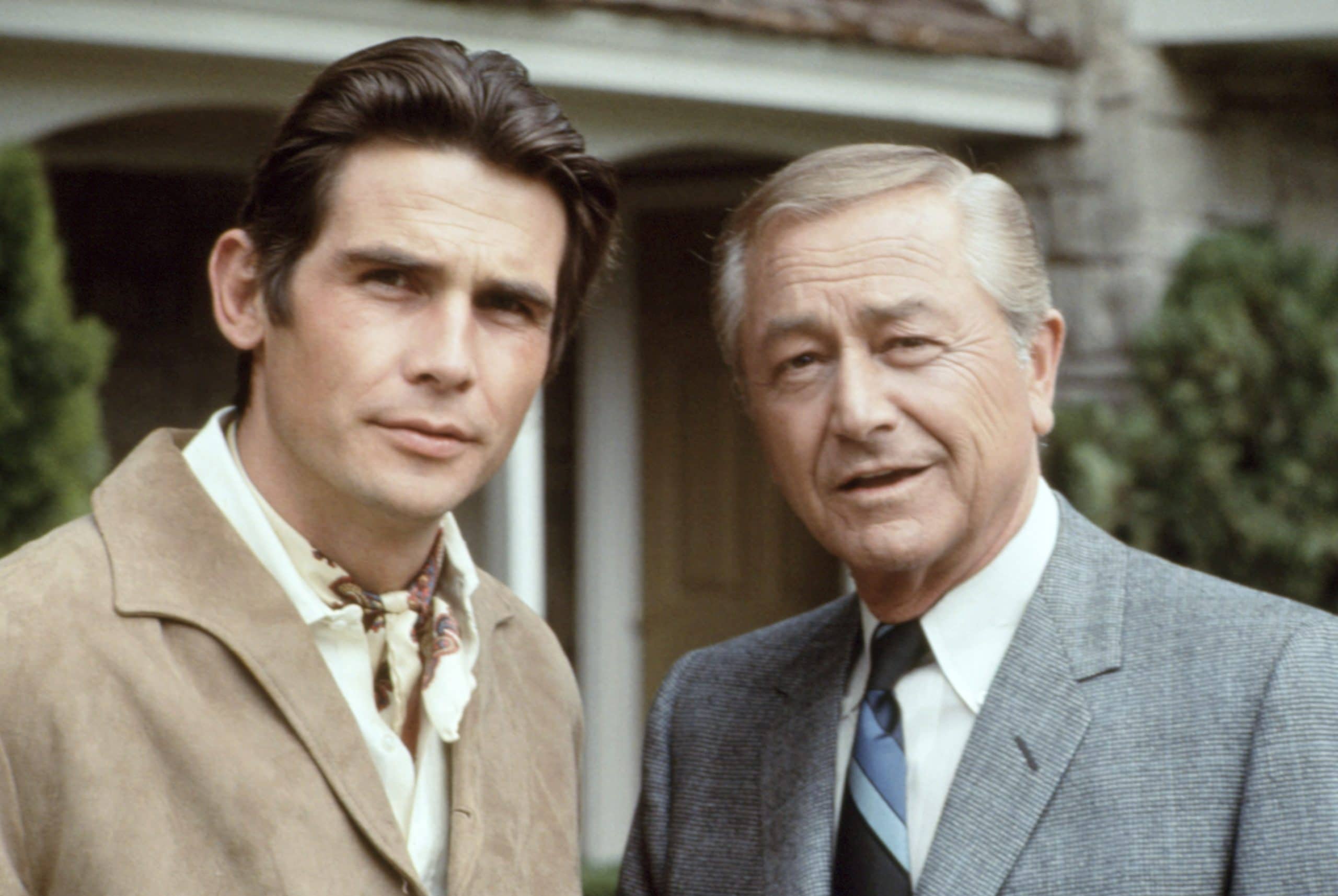 In season six, viewers meet Ted Blakely, a survivor of sexual assault. His attacker: his science teacher, Bill Swanson. Things got dicey when the officer basically told Ted this didn't make him gay and he was still, quote, "a real man." Execs and activists learned some lessons from old Martin Loring of season four. After collecting statistics about sexual assault in LA, ABC sent the rough draft of the script to the National Gay Task Force and was told it made too big of a connection between being gay and pedophilia. Except…the network ignored this and went ahead with the plot anyway. Organizers learned from last time and launched a nationwide campaign for change. 
Finally, ABC made some changes that it thought sent a safe message to survivors, by showing the messy legal web attackers get tangled in. But protesters still didn't like some of the language and several states were currently voting on anti-discrimination laws. So, the protestors contacted sponsors. Seven sponsors and 17 network affiliates cut ties with the show. In 1974, this was the first time network partners pulled back from an episode because of protests.
To an extent, even tackling dicey topics like this was a result of a cultural shift in America. The counterculture was on the rise, along with people questioning authority, and confronting topics that were taboo. 
The healing power of media
Is TV an escape from the world? Or is it a validating mirror to teach and build companionship? Well, for Robert Young, it was both. He lived with a chemical imbalance that contributed to his own alcoholism and depression. To fight this, he chose a holistic approach not unlike what his TV persona would prescribe.
In fact, his peers would say they couldn't tell who they'd be talking to, Young or Welby. Young publicly held Welby in high esteem, along with his philosophies, and fans treated him just like they would the TV doctor. As a result, Young received thousands of letters from fans asking for advice on just about everything. 
And the winner is…
Doctors are trained to handle any illness and situation. And right off the bat, that's what Welby did, tackling subjects like depression, STDs, learning disabilities, AIDS, leukemia, and much more! And for each episode, writers consulted with the American Academy of Family Physicians so everything was as accurate as possible. Viewers ate that right up. So much so, that by its second season, it was at number one in the Nielsen ratings. Not only a huge accomplishment for any show, but this was ABC's very first series to top the list. 
And of course, the show wouldn't have flown so high without its cast and they were fittingly rewarded to both Young and Brolin netting Emmy Awards, and Young an additional Golden Globe. The series, the actors, and the cinematographer all took home trophies for the first season of the show.
Too Good A Doc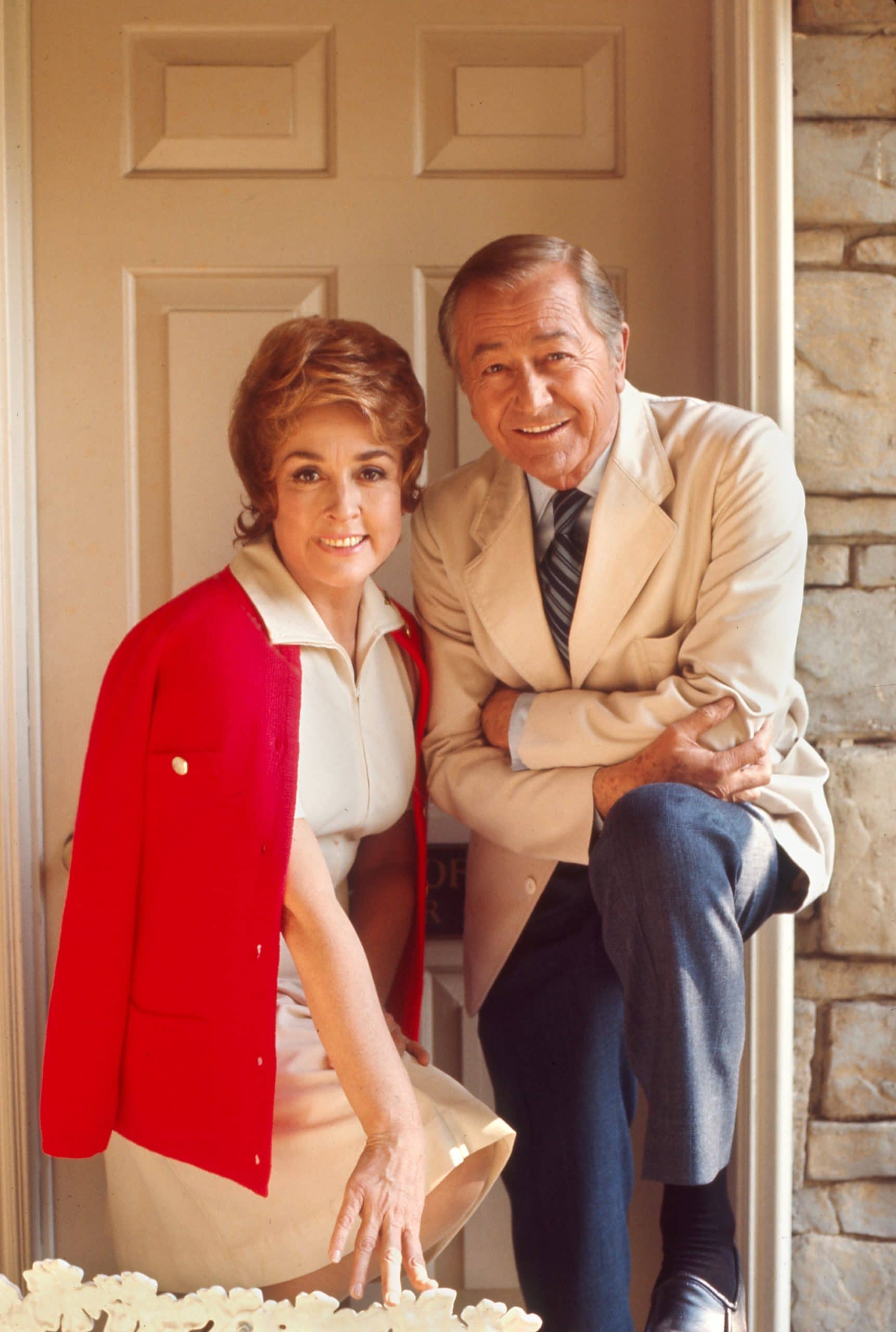 Marcus Welby hooked viewers with a giant library of topics and an approachable personality. Turns out, he was a little too good at his job. Recall, there was a divide in opinions about how a doctor should behave and what patients should expect from them.
Dr. Welby certainly set the bar too high. Some doctors of that age actively disliked the show – specifically its title character – for being so gentle and fatherly. As those doctors were constantly getting asked by their patients why they weren't more like Welby! And so began the first assembly of doctors to approach how to deal with the guy on TV making them look… too good? Bad? I dunno, you decide. Once a doctor actually confronted Young about not being as professional as Welby, and Young just replied quote: "Maybe you're not." Now, a few doctors today credit Marcus Welby for inspiring them to pursue medicine, so it's definitely still under evaluation.
Dr. Welby may have hung up his stethoscope, but we can always enjoy the vast library of cases he and his team faced. The series had its ups and downs as it pushed new boundaries, and it's a major influence in every medical drama that has come after. So let's talk… Do you remember a specific episode's case that you enjoyed? Did you side with either doctor, as you listened to Dr. Welby and Dr. Kiley debate? Share your own memories in the comments below, we read 'em all.