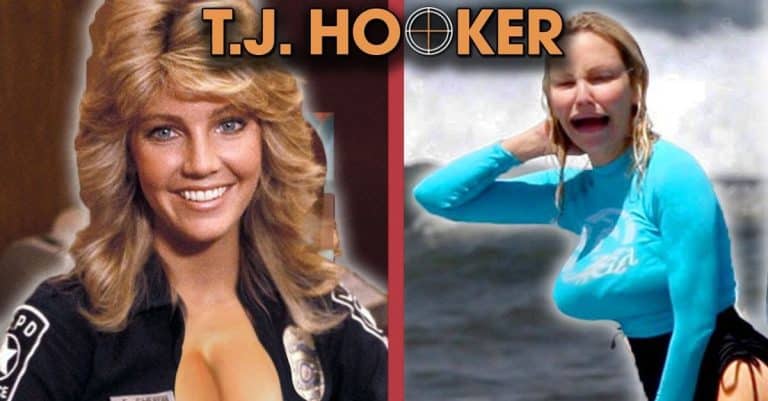 UPDATED 6/6/2023
If you think about T. J. Hooker, it'll probably conjure images of car chases, car crashes, shootouts, more car crashes, some tackling, and William Shatner as the title character, Sergeant T.J. Hooker, a tough but compassionate cop. All these traits and more contributed to this action-packed police drama giving viewers five seasons of excitement in the mid-'80s. The series followed Hooker and his partner, Vince Romano, as they battled crime on the mean streets of LA. With a mix of humor and suspense, T. J. Hooker also kept viewers entertained with the emergence of a beyond-charismatic blonde bombshell in Heather Locklear!
But there's way more where that came from, so we're revisiting the cast of T. J. Hooker to see what led them to the show, and more importantly, what are they doing today! Along the way, we'll find out why all the recurring actors had to be below 5 foot 9 and why all the cop cars produced so much smoke. That's not actually normal. But without further ado, let's go catch some perps, or we'll lose them in the car chase, but we'll find them later, about 46 minutes later. You know the drill.
William Shatner (Sergeant Hooker)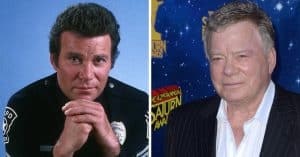 The titular Sergeant T. J. Hooker was dedicated to his job, protecting the citizens of Los Angeles. After witnessing the death of his partner, T. J. Hooker vowed to take down the criminals that led to his partner's demise. He is an expert in hand-to-hand combat, which comes in handy when apprehending criminals, most of whom Hooker lost sight of in the initial car chase. Shatner was very Shatner; if you ask him, he was superb, but he brings to mind Jack Lord from Hawaii 5-O, dramatic and stylized but it worked for the role.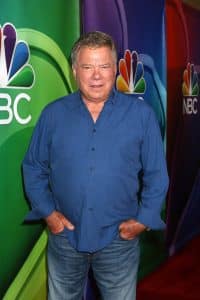 In 1954, Shatner moved to New York City in the hope of building a career on Broadway. He made his first appearance on TV in a children's program you'll probably remember: The Howdy Doody Show, where he created the role of Ranger Bob, co-starring with a cast of puppets and Clarabelle the Clown. It was four years before he landed a role in a film, 1958's The Brothers Karamazov, playing Alexei, the youngest brother to Yul Brynner.
In 1964, Bill was cast in an episode of The Man from U.N.C.L.E. that featured Leonard Nimoy, predating their long Star Trek partnership. His Captain James Kirk is certainly his most iconic, as well as up there with any franchise's lead; however, this iconic role became a detriment when Star Trek flew off the air. He felt he had been typecast, forcing a career dip filled mostly with B-movies like Roger Corman's Big Bad Mama in 1974 and the horror film The Devil's Rain in '75. Shatner also became a regular on game shows like Hollywood Squares and the Match Game.
But fans of Star Trek were not about to let the show, or Shatner's career, bite the dust. They began organizing conventions, and with the explosion of space interest in Hollywood due to George Lucas' Star Wars, Paramount began producing Star Trek: The Motion Picture, which hit theaters in 1979. So we got a show, a cartoon, some films, and lots of merchandise.
In recent years, Shatner has still been acting. From spinning off of The Practice, to a five-season run of Boston Legal, and just in 2021 he costarred with Christopher Lloyd and Jean Smart in Senior Moment.
Today, he is 92 years old, and in his spare time enjoys breeding and showing American Saddlebreds and Quarter Horses. Shatner also got closer to the stars when he took a flight to space in 2021, part of Blue Origin's second sub-orbital human spaceflight. We're just glad the spaceman made it back to our homey rock.
Adrian Zmed (Officer Romano)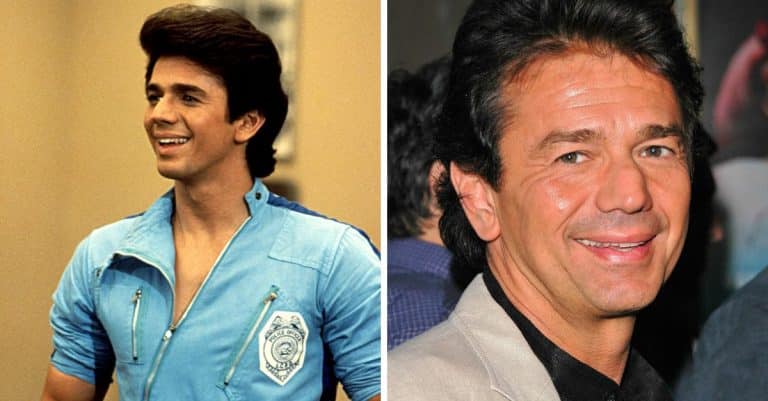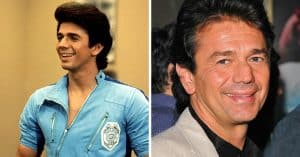 Officer Vince Romano is Sergeant Hooker's new partner, a level-headed cop, and voice of reason for the duo. Although much younger than T. J., Shatner's Hooker was still the faster runner, which is about in line with the realism of the show.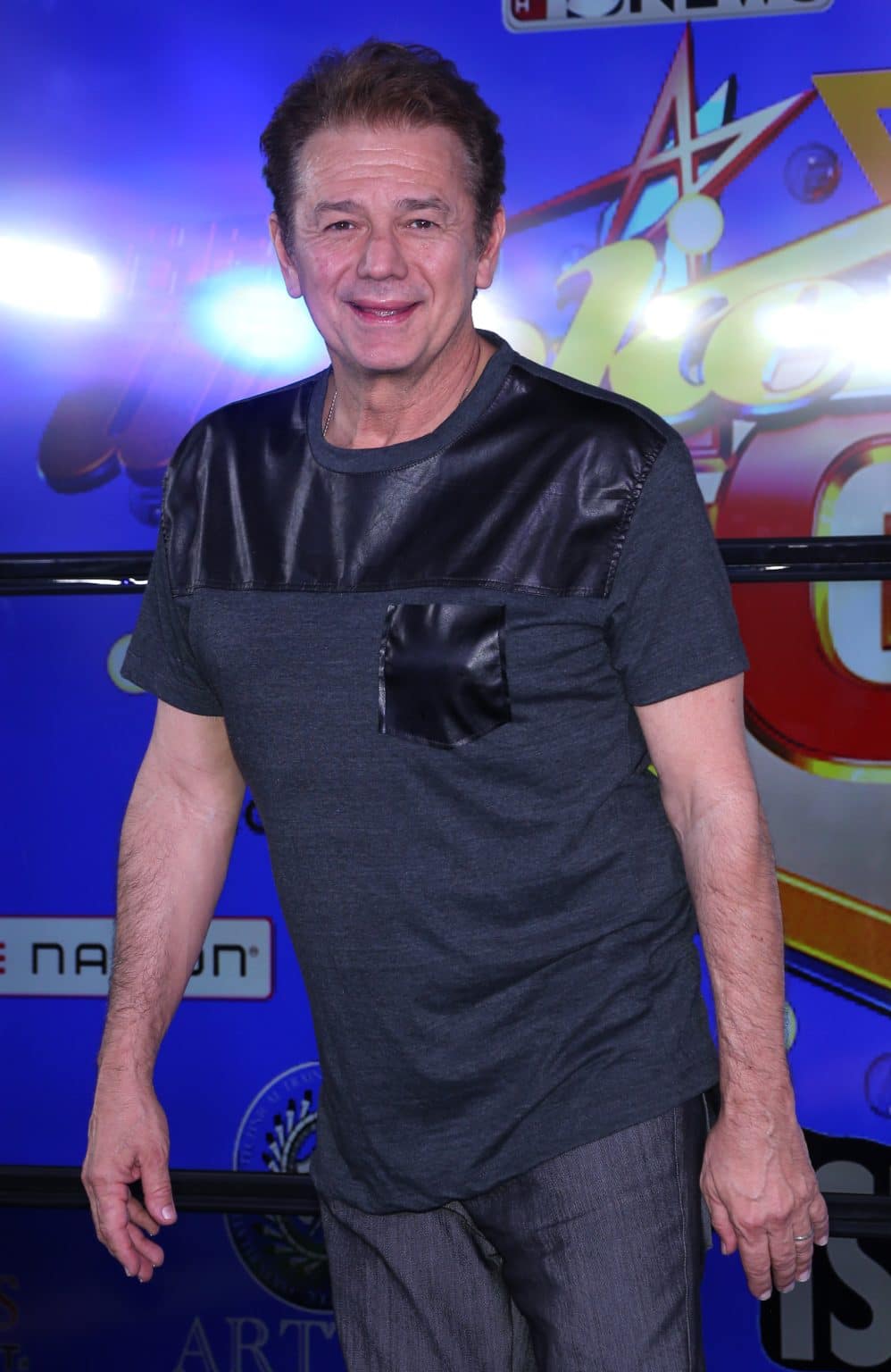 Adrian Zmed began acting as Danny Zuko in the national touring production of Grease. He later appeared on Broadway three times, twice as Zuko. He followed the Grease love to Grease 2, playing Johnny Nogerelli.
In 1980, Adrian was cast in the Annie Potts-led series Goodtime Girls, playing a too-flat-footed military reject turned cab driver in the 40s. Then he co-starred with Tom Hanks in Bachelor Party, the same year he became Romano. He left T.J. Hooker in 1985 when it moved to CBS, choosing instead to replace Deney Terrio as host of Dance Fever for its final two seasons. But his acting career never reached primetime again.
Today Zmed is 69 years old, and the last time we saw him act was as a version of himself, for two episodes of the Netflix show, Lady Dynamite. He also had his own show on Princess Cruise Lines in the 2000s, and we're very glad to hear this fella is still afloat.
Heather Locklear (Officer Stacy Sheridan)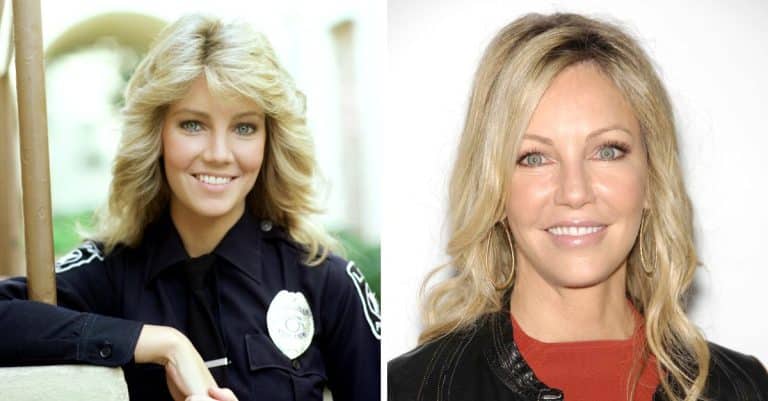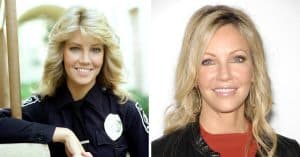 Officer Stacy Sheridan is a rookie cop who is partnered with Sergeant Hooker and is eager to prove herself. She's spunky, absolutely stunning, and oftentimes impulsive, which gets her into trouble. With piercing blue eyes and silky blond hair, Heather Locklear in the 1980s was the poster child for the girl next door. She rose to fame as the scheming niece on ABC's Dynasty.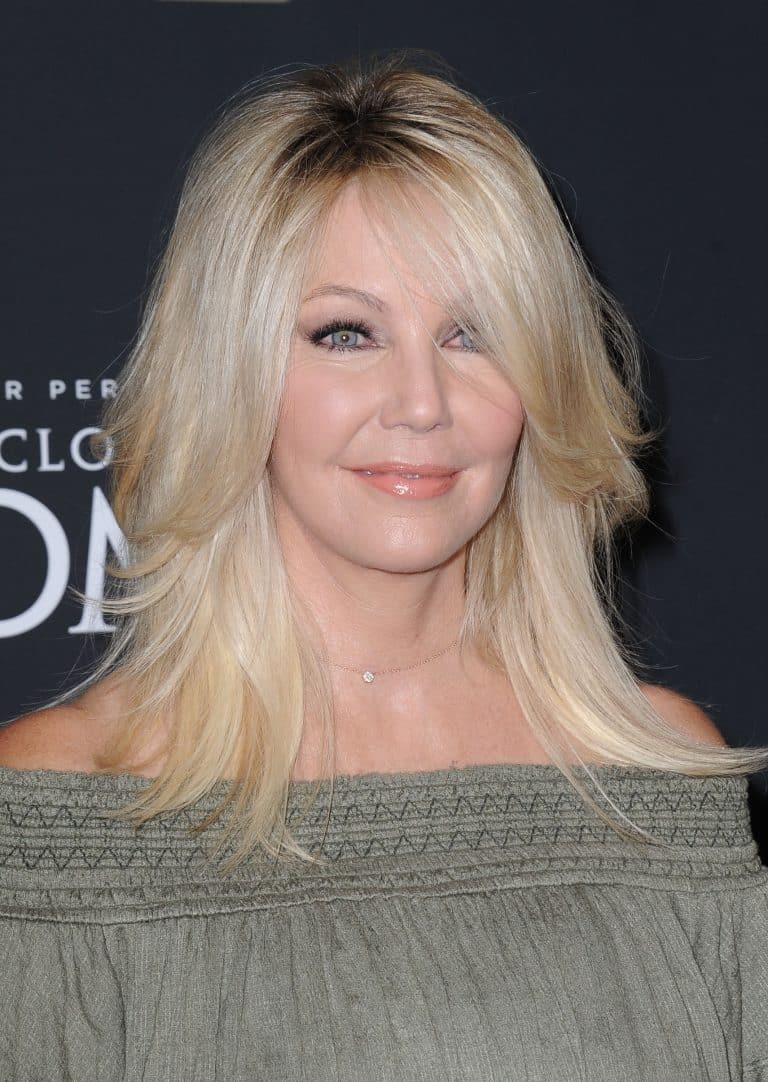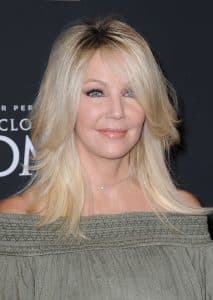 And appeared on Dynasty, at the same time she was taking down bad guys on T.J. Hooker. Post-'80s Locklear continued her dominance of TV, starring in Melrose Place in the '90s and Spin City in the early 2000s. While she still makes TV appearances, sadly Locklear is in the news recently for a far more personal and health-related issue. In 2018 she was arrested twice for two separate instances of battery and was also hospitalized with a suspected overdose of prescription medication.
Locklear has since become sober and is reported to be doing well. We recently saw her in the titular role for the TV movie, Don't Sweat the Small Stuff: The Kristine Carlson Story in 2021. Today Locklear is 61 years old, and we hope it's only on the up and up for her!
Richard Herd (Captain Dennis Sheridan)

Captain Dennis Sheridan is the father of Heather Locklear's character and the captain of the police precinct. He is a no-nonsense cop who expects his officers to follow the rules.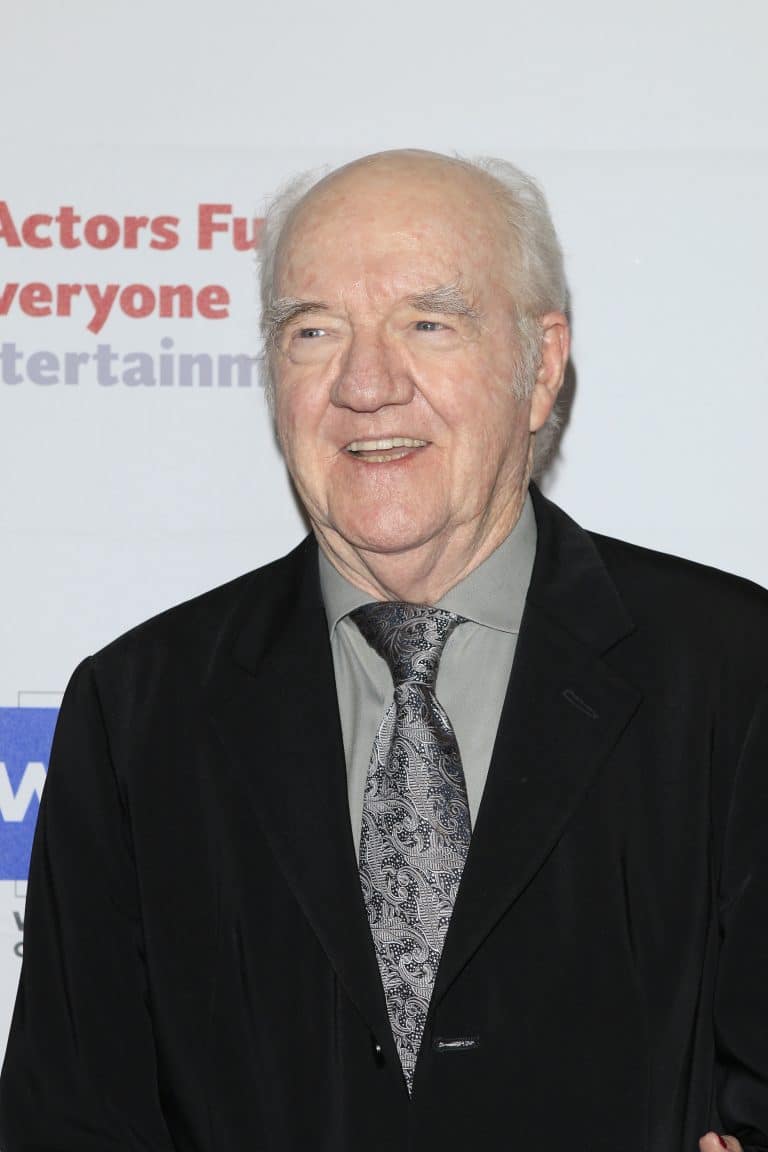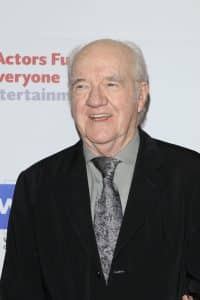 Richard Herd began acting in the early '70s, known for his prolific career for decades, as well as having a striking resemblance to Hollywood elite actor, Karl Malden. Just look at him! He got his film debut in Hercules in New York in 1970, but his big break was probably 1979's The China Syndrome.
After his success in T. J. Hooker, he also appeared on shows like Seinfeld, as Mr. Wilhelm, George Costanza's boss at the Yankees.
He continued acting and made his final film appearance in the Clint Eastwood film The Mule in 2018.  Richard was diagnosed with cancer and died in May 2020, at the age of 87. He was inducted into the National Broadcaster Hall of Fame for his work in Old Time Radio.
Hugh Farrington (Lt. O'Brien)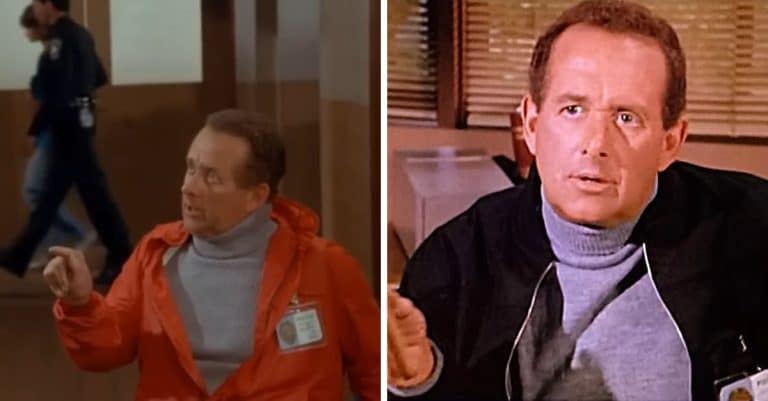 Lt. Pete O'Brien is a tough and experienced detective who has seen it all. He's a bit of a ladies' man but always looks out for his fellow officers.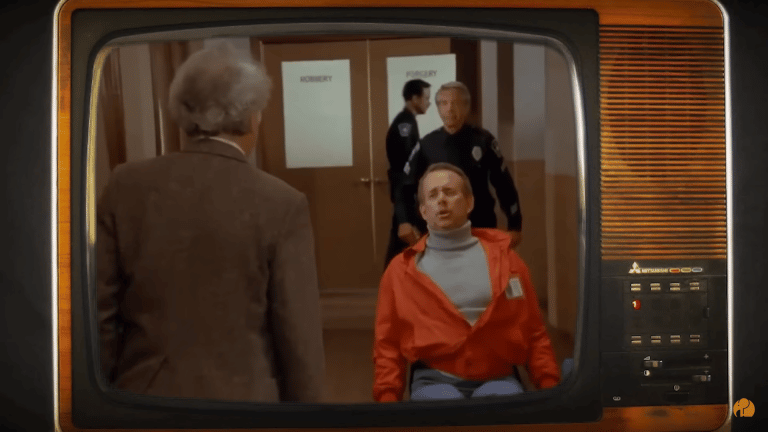 Hugh Farrington had a short-lived acting career that began in the early '80s. Aside from T. J. Hooker, he held roles in The Terminator, Arizona Heat, Caged Fury, and The Golden Girls, which was his final acting credit in 1990.
Farrington was injured while serving in the United States Navy and acted while using a wheelchair. Hugh sadly passed away in 2001 at the age of 70 at his house in Port St. Lucie, Florida.
James Darren (Officer Corrigan)

Officer Jim Corrigan was one heck of a pretty cop, almost as pretty as Locklear – and he was not afraid to break the rules to get the job done.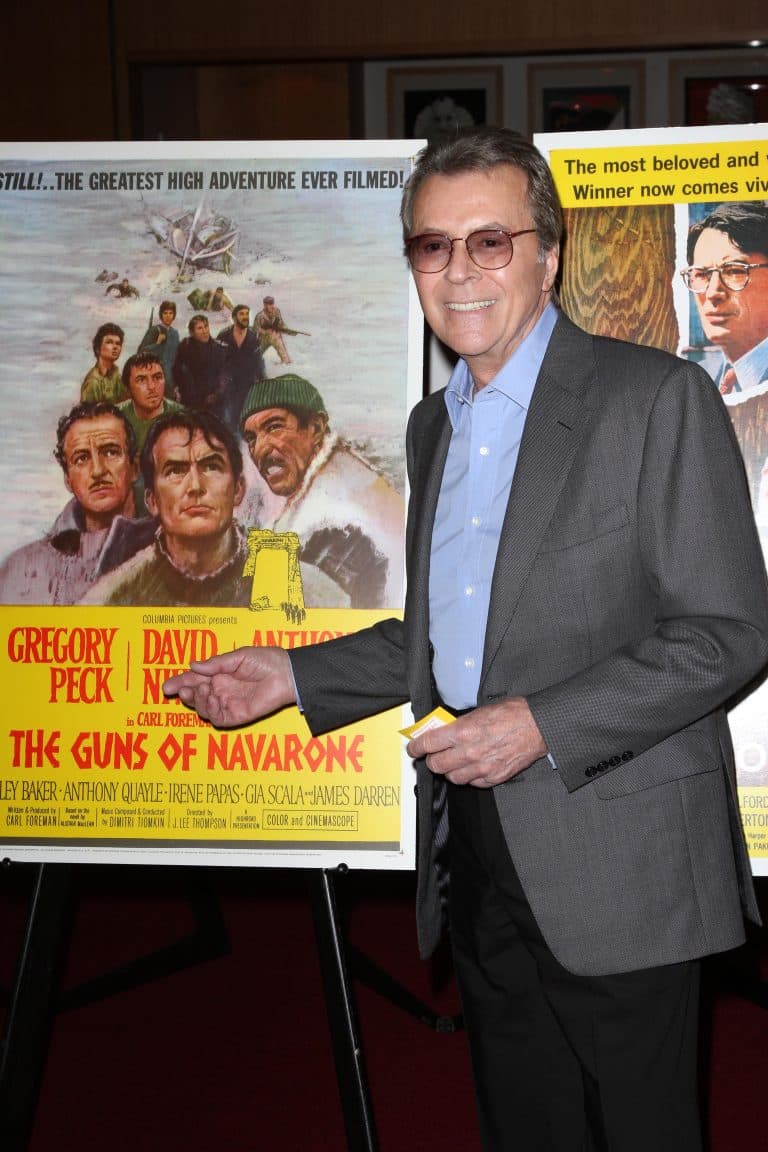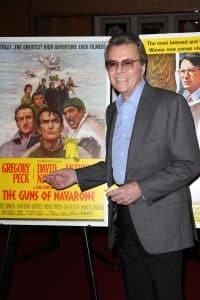 Darren's entry into Hollywood was in a series of teenage-themed films, and it proved difficult to escape the teen-idol image he got from pictures like Gidget (1959) and Gidget Goes Hawaiian in '61. Most people to this day still refer to him as Moondoggie.
He also gained fame in the early and mid-1960s as a singer, with several hits to his name, like "Her Royal Majesty" and  "Goodbye Cruel World," which hit #3 on the Billboard Hot 100 in 1961. It sold over one million copies and went gold. Darren also provided the singing voice for Yogi Bear in the animated film, Hey There, It's Yogi Bear! in 1964.
He did all this while balancing guest-starring roles on TV, like on Charlie's Angels and Hawaii Five-O. We also saw him as the host of Portrait of a Legend in the '70s and '80s.
Beginning with an episode of T. J. Hooker, he began dabbling in directing, most notably seven episodes of Hunter, and his last directing effort was two episodes of Melrose Place for season five, reuniting with his good friend Heather Locklear.
By the late '90s, he achieved newfound popularity through his singing hologram Vic Fontaine on Star Trek: Deep Space Nine.
Today Darren is 86 years old, and after a 16-year hiatus, he returned to acting in 2017, for the Harry Dean Stanton film titled Lucky. Well we're just lucky that Darren is still going strong; he's been married to former Miss Denmark 1958, Evy Norlund, since 1960, and they have two children together.
T. J. Hooker was one of the best police series of the '80s and '90s. So why were all the regulars 5 foot 9 or shorter? Of course, that's because no one could tower over the shorter William Shatner. Even taller guest stars had to be shot in separate shots to fulfill this tall order. As for the cop cars producing so much smoke, that's because the car was a 1977 Dodge Monaco, which as of the 1982 debut was already five years old. The cars used were all high mileage surplus units from police agencies and the smoke was oil-burning due to the high mileage.
Tell us, what was your favorite episode of T. J. Hooker? What about your favorite character? And where does this one rank against the greatest police series of all time? Is it better than In the Heat of the Night?