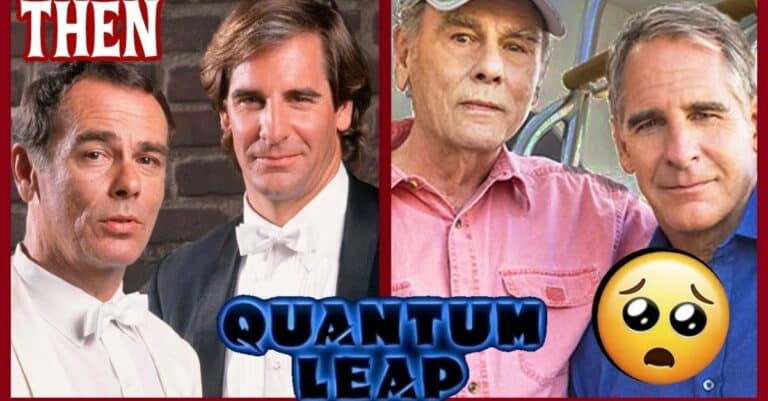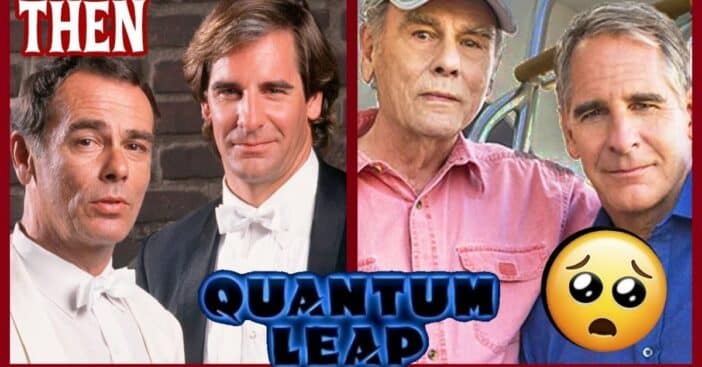 UPDATED 6/30/2022
The years really flew by as we flew through the clouds. With a groovy intro that caught us up to speed, we knew it was time to "leap" into the space-time continuum with Quantum Leap, the series that followed the life and adventures of Dr. Sam Beckett, who jumps into other people's lives in order to try and change history for the better, correcting what he found to be historical mistakes. Each episode was unique, featuring a mix of drama, humor, and of course science fiction. It was no shocker that Quantum Leap was beloved for five seasons, and still has quite the cult following to this day (which has led to the new spinoff coming to NBC this fall), along with its cast.
This is the perfect opportunity to travel through time once more to check out the cast of Quantum Leap. Fresh off creating Magnum PI, Donald Bellisario really hit this one out of the park with this one, and of course with JAG, but this show was way ahead of its time. Literally. Without further ado, let's make the leap!
Scott Bakula (Sam Beckett)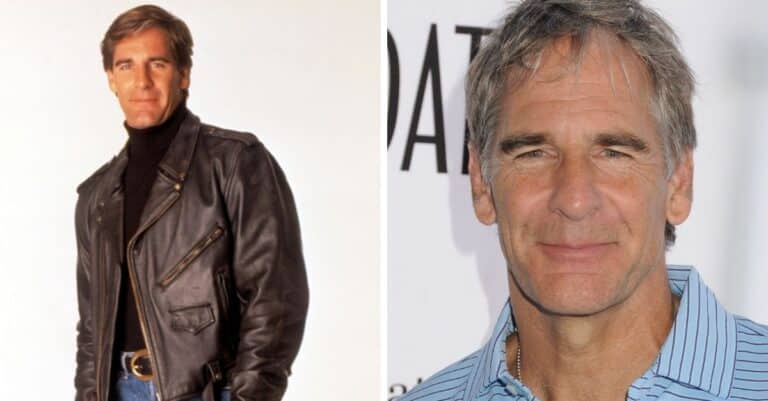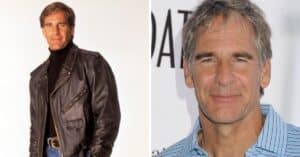 Dr. Sam Beckett is a quantum physicist, whose idol is Albert Einstein — which explains a lot. And Sam got into his time-traveling white getup and, boom!, he found himself steam and wind-blasted to another time, another person's skin, trying to do good for humanity. And Scott was really perfect for this role, effortlessly sliding into other people's bodies and uncovering the mysteries of what needed to be put right.
Bakula left Kansas University in 1976 to tour with a production of Godspell. His parents hoped it would get this particular "phase" out of his system, but when the tour was canceled and school started up, Scott followed his heart to New York City. He was a struggling actor for many years, before making his Broadway debut playing baseball legend Joe DiMaggio in 1983's Marilyn: An American Fable.
He met his wife in one of these off-Broadway shows, and Scott married Krista Neumann in 1981. Then the couple moved west to L.A. where Bakula booked his very first TV show, Gung Ho. A five-episode arc on Designing Women brought him to one final pre-Quantum try — the lawyer sitcom Eisenhower & Lutz, which ran in 1988.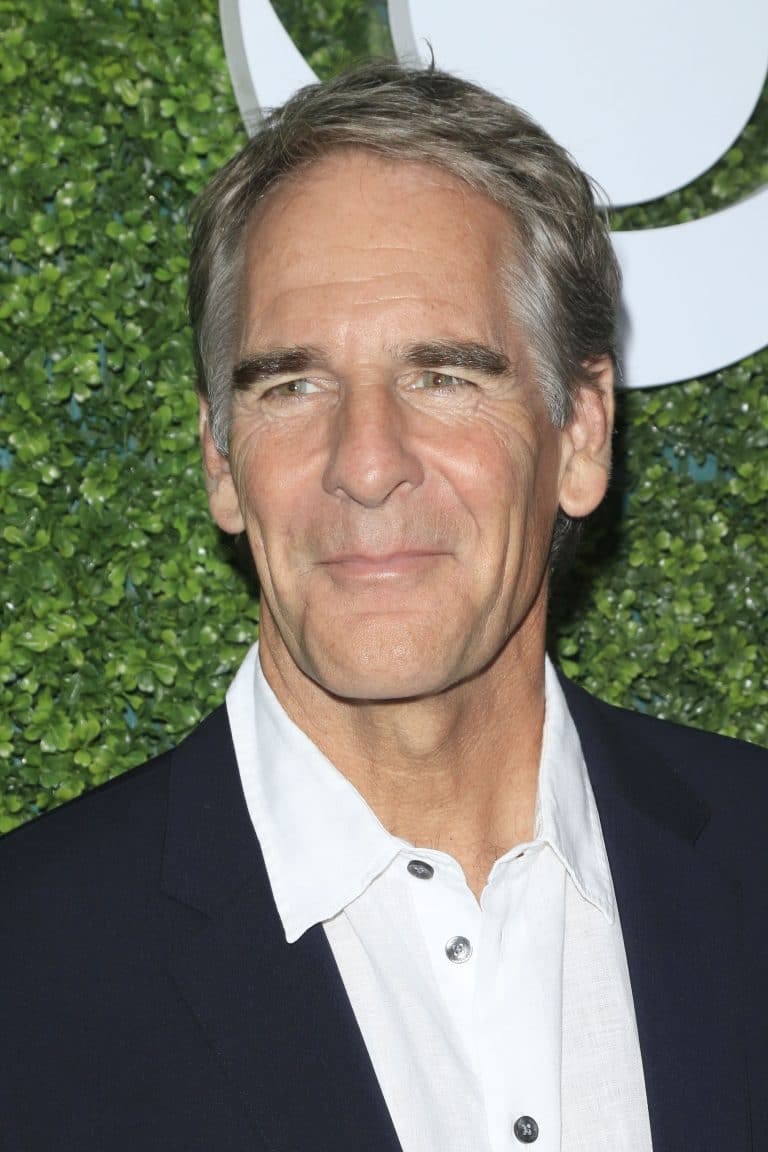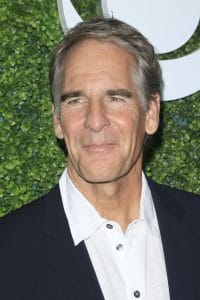 At last, it was Dr. Sam Beckett's time to shine. He was the first actor cast, and read with the auditioning finalists, telling Bellisario that he felt a strong connection with Dean Stockwell already. Bakula was at home in this role and even ad-libbed the line "Oh boy!" at the start of the first episode. It became a signature line whenever Sam found himself in a new body. After Quantum Leap was canceled, producers, Bakula, and Stockwell all expressed interest in a reboot series or theatrical film continuation, but it never came. SYFY even announced a possible spin-off film in 2000, but it didn't get past the excitement. As noted, though, the show is coming back this fall, but with a new cast.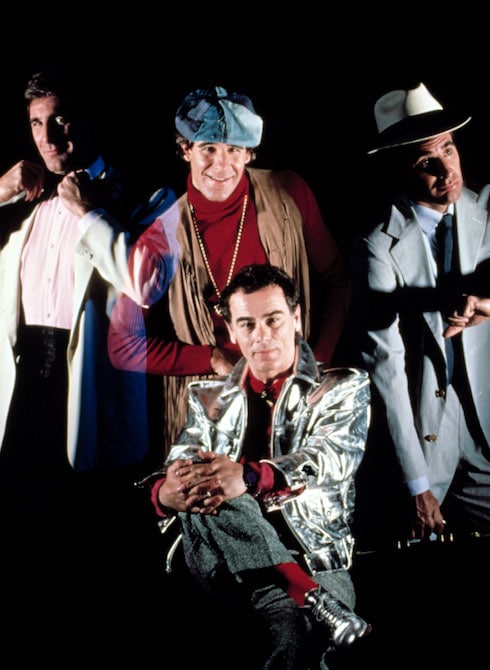 In 1995, he starred in the bizarrely cool  Lord of Illusions as an intense private eye. Then he returned to television, first as Peter Hunt in a 13-episode arc on Murphy Brown. Then he was cast opposite Maria Bello in Mr. & Mrs. Smith, which somehow never got a second season, but did pave the way for Brad Pitt and Angelina to shine.
In 1999 he was part of the Best Picture winner, the amazing American Beauty. But in 2001, it was time for his next true television voyage, starring as Captain Jonathan Archer in Star Trek: Enterprise. Next, once again teaming with Bellisario's brilliant mind, he championed NCIS: New Orleans, which recently wrapped up its seventh and final season.
Today Scott is 67 years old and lives in LA, but also has a farm in upstate New York. He and his first wife divorced in 1995 after having two children. In 2009 he married actress Chelsea Field, who has even acted with Bakula on NCIS as Rita. Since both of their schedules are now free, they're likely enjoying time with their two children as well.
Deborah Pratt (Ziggy)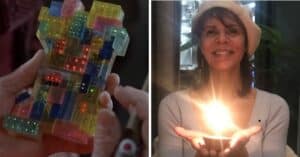 Ziggy is the self-aware A.I. hybrid computer that runs Project Quantum Leap. Ziggy is voiced by the same actress who narrates the intro, Deborah Pratt. She stepped into Hollywood in 1973 when she appeared on The Dean Martin Show. Her first recurring gig was several episodes of Days of Our Lives in 1984. That same year, she had a season one arc on the show Airwolf, created by, of course, Donald Bellisario.
View this post on Instagram
But she no longer absolutely needed to act;  in 1984, when Pratt was on both Airwolf, and Magnum PI, she married said creator Bellisario. The two had two children before divorcing in 1991. She had a notable role in the Tom Berenger-led film, Last Rites in 1988, which also was the acting debut of her daughter, Troian Bellisario, at just 3 years of age. Troian would also appear as Agent McGee's sister in NCIS. That was just the beginning. She was the lead, Spencer Hastings, in the wildly popular young adult show, Pretty Little Liars.
Today Pratt is 70 years old, and no longer acts, but has since published two books and dabbles in writing, producing, and directing. She most recently directed an episode of the hit show Grey's Anatomy in 2020 and is currently in the process of directing a project titled Mirkwood.
Dennis Wolfberg (Gooshie)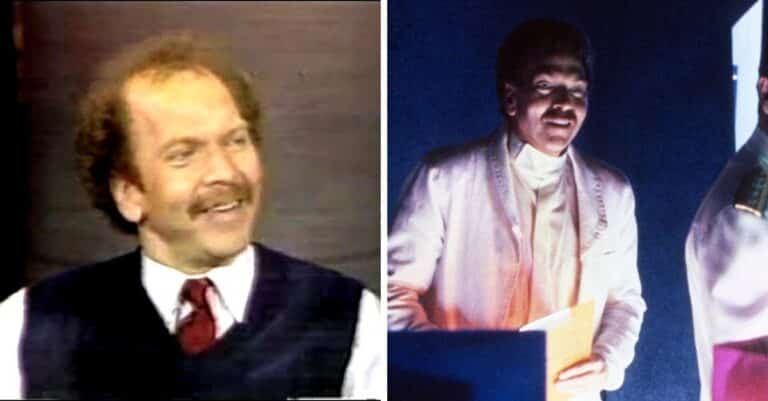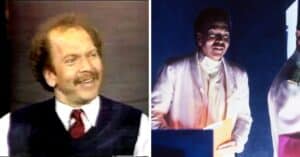 Gooshie is the project's head programmer. He spent his time battling a nervous breakdown, but almost never left the Control Room. Dennis Wolfberg's career began in 1982 in the horror film The Clairvoyant, but didn't act much, and his final role was actually Gooshie. He was actually more of a stand-up comedian by trade.
As a comic he frequented The Merv Griffin Show, The Pat Sajak Show, and even The Tonight Show. He starred in his own half-hour comedy special on HBO in 1992. Two years earlier, he won an American Comedy Award as best male stand-up. He headlined at comedy clubs across the country as well as working in Las Vegas and Atlantic City on a regular basis.
Sadly, Wolfberg died of melanoma in October 1994 at just 48 years old. He worked up until his death and was even in the middle of negotiating a deal for his own TV show.
Candy Ann Brown (Verbena Beeks)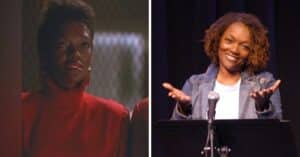 Dr. Verbena Beeks is the project's psychiatrist, an important role, although she is only seen in two episodes through the series' run.
Brown is mostly known as a talented choreographer and stage actress, most famously for originating the role of June in the Bob Fosse-directed Broadway musical Chicago. She was also part of the original cast of the Broadway productions of Pippin and A Chorus Line.
Some notable acting gigs nclude an episode of What's Happening!! in 1979, and she played Albert Brooks' secretary in the 1985 film, Lost in America. Today, Brown is 63 years old and is currently filming a documentary called Broadway: The Next Generation.
W.K. Stratton (Larry Stanton)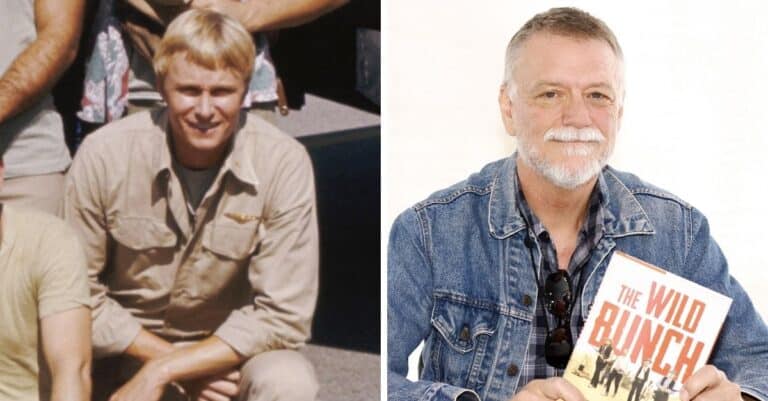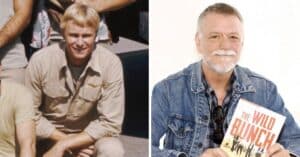 Larry Stanton is a familiar fellow that Sam "leaps" into — he's a lawyer who defends Abigail Fuller on trial for murder. Stratton began acting in the '70s and was a regular on the 1976 series, Black Sheep Squadron, which also starred Dirk Blocker, son of the gentle giant Hoss from Bonanza. Then it was three episodes each of The Rockford Files and Magnum PI to bring him to the '80s.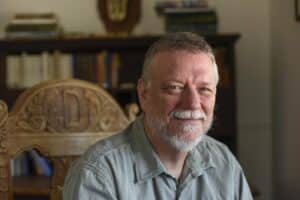 After Quantum Leap, he played a detective on Bellasario's next show, Tequila and Bonetti, and he continued in the TV series Goliath for 16 episodes. But that would be about it for the actor, though he's not finished in Hollywood just yet. Recently Stratton has been working in the sound department for the highly acclaimed Mare of Easttown and Fear the Walking Dead.
Today he's 71 years old and it's pretty cool he's still working on some quality programs.
Dean Stockwell (Al)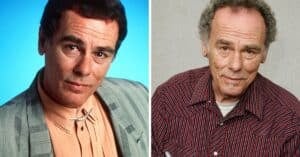 Saving the best for last. Al is a U.S. Navy rear admiral and Sam's best friend. He grew up in an orphanage and was later active in the Civil Rights movement; now he's known as a wise ass womanizer.  Al's cigar was the idea of Stockwell's, who said it was  "a good way to get free cigars for five years." Al appears to Sam in the time-leaps as a hologram, giving him the banter he needs to grasp the memories and situations he has traveled to. This show's success really rested on the chemistry between Stockwell and Bakula, which was solid.
Dean began acting in 1945 as a child actor under MGM. He didn't start off in small productions either; he acted with Frank Sinatra and Gene Kelley in Anchors Aweigh. And he was a busy boy, too, Two years later he was in Song of the Thin Man and Gregory Peck's Gentleman's Agreement.
Then in 1948, Dean was The Boy With the Green Hair. These are all notable roles in some big-budget 40's flicks. It would be easy to go on and on about Dean's adolescent acting career, which was incredible. The Secret Garden in 1949, bled right into 1950's Errol Flynn-led Kim. What a career! Dean used the '50s to grow up a bit, still acting, but his next prominent role was in 1959, co-starring with Orson Welles in Compulsion, when he was in his early twenties. Many people thought Dean was Oscar-worthy in this performance. You'll probably also remember his once-again remarkable acting role alongside Katherine Hepburn in 1962's Long Day's Journey into Night. But now, finally, he was giving television a try with four episodes of Wagon Train before 1965 brought six episodes of Dr. Kildare.
Some other notable roles, out of countless: 1984's Dune and Paris, Texas, and then 1986's Blue Velvet. Finally, in 1988's Married to the Mob, he received his first and only nomination for an Academy Award for Best Supporting Actor. Following his Quantum Leap success, he booked more TV roles such as JAG from 2002 to 2004 and Battlestar Galactica for 15 episodes.
Throughout his life, Stockwell took many hiatuses for different career paths, including real estate, but also famously joined Hollywood's Topanga Canyon hippy culture after becoming disillusioned with the world of entertainment. That's what seven decades in the industry will do to you.. Despite these dropouts, Stockwell never hurt his resume, and this actor truly is one of the best. His final role was in the 2015 film, Entertainment as The Celebrity's Henchman. He retired after that and, sadly, after suffering a stroke, he died of natural causes in November of 2021. The great Dean Stockwell was 85 years old.
Quantum Leap will go down as one of the more creative and enjoyable TV shows from the 1990s, and  It's no surprise it was ranked number 19 on TV Guide's "Top Cult Shows Ever." So, let's discuss. What was your favorite time-traveling adventure that Sam went on? Did you ever watch the show Quantum Leap was inspired by, the '60s show The Time Tunnel? And since we just lost the incredible Dean Stockwell, please share some movies that you love of his. Drop me a comment below and let's toast a phenomenal actor.