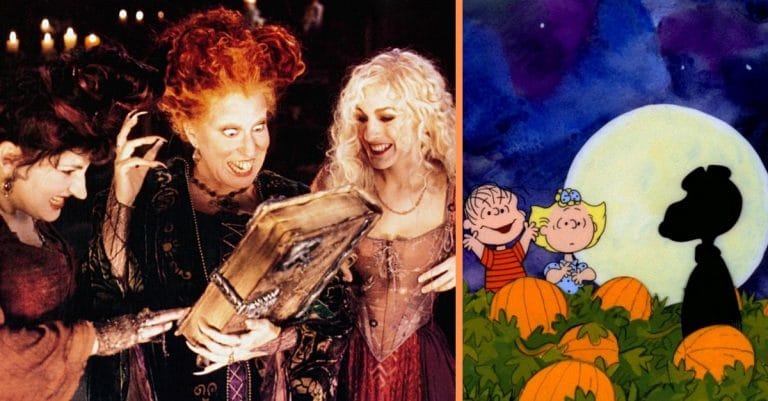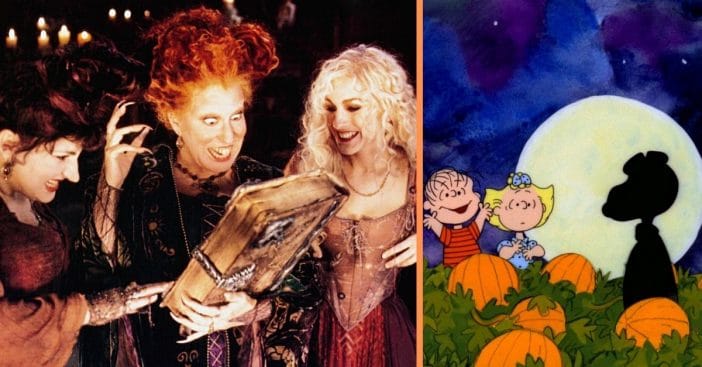 It's that frightfully fun time of the year again, when ghosts stray from their graves and grow more daring, when magic and mischief are at their strongest. Halloween is a great time to have a festive time in countless different ways, in and out of the house. For those who want to spend a crisp autumn night in, these are some nostalgic Halloween films perfect for enjoying the holiday under a cozy blanket – and maybe a flashlight for bravery!
One of the best parts about Halloween is how versatile it is. The very spirit of the holiday can be merry and lighthearted or full of spooks and scares. One film can warn of the dangers that lurk in the shadows with sharp fangs and wicked claws, while another in the same genre can make us wish we too could soar on a broomstick like so many witches of lore. Whatever you're in the mood for, there's a Halloween film for you!
It's the Great Pumpkin, Charlie Brown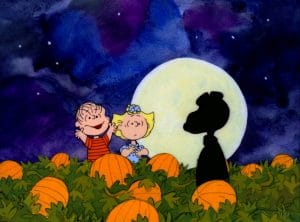 This entry on the list is definitely the Charlie Brown-est of the movies. It's the Great Pumpkin, Charlie Brown follows the colorful Halloween exploits of the Peanuts gang, and has ushered in all the end-of-year holidays since 1966. Follow Linus, Sally, Charlie, and of course Snoopy as they discover the true spirit of Halloween – and filter through some rocky hangups with their candy.
RELATED: This Halloween, Beware The Candy Man, The Real Stuff Of Nightmares Who Haunts This Photo
After ownership of the whole Peanuts property changed hands, fans were worried this classic might be gated behind an AppleTV subscription, but the streaming service is letting PBS air the beloved Halloween film late in October. Good grief, that was close!
Halloween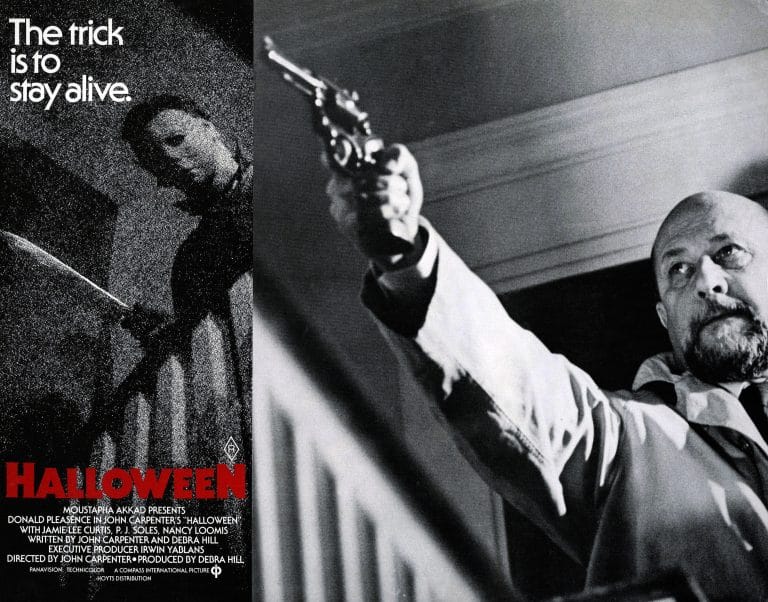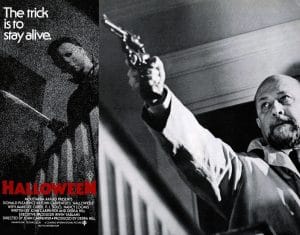 On October 25, 1978, audiences learned what Halloween itself sounds like, in all of its exited anxiety and thrilling terrors, thanks to the release of Halloween and its most memorable of theme songs, composed by Cody Carpenter. To suggest Halloween comes with many more titles to explore, as the franchise has several entries.
As the residents of Haddonfield, Illinois tried to put an end to the sinister Michael Myers, the first Halloween arguably helped catapult Jamie Lee-Curtis to early fame. Fittingly, she's returning to finish the job for 2021's highly anticipated Halloween Kills, so what better film to watch in time for the sequel than the place where it all began?
Ghostbusters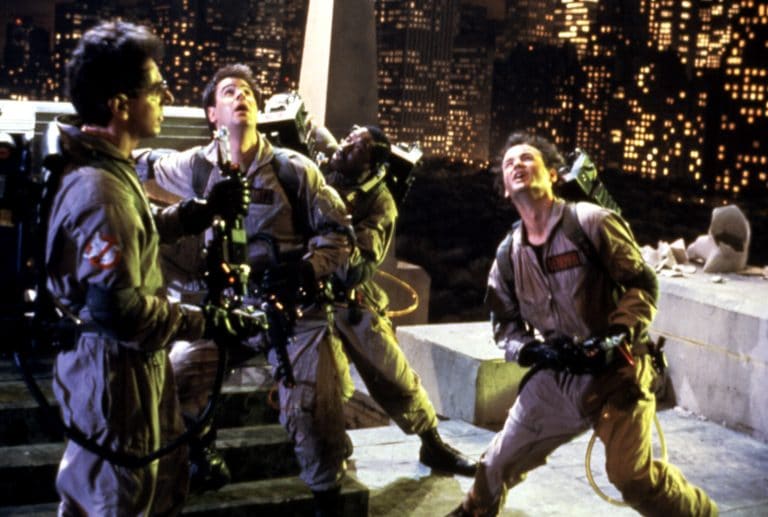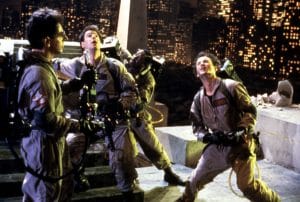 If there's something strange in your neighborhood, if there's something weird and it don't look good, who you gonna call? Ghostbusters! You've never seen such a star-studded crew of parapsychologists armed with wonky gadgets, ghost-trapping cleaning vessels, and some unorthodox ways of solving problems. And an enviable ride, of course.
Upon its release, 1984's Ghostbusters was the highest-grossing comedy of all time and still holds up to this day. The spooks in this Halloween film are a good balance of thrilling and fun, so those who want to actually sleep when the movie is over can do so without fear of nightmares. Like Halloween, it earned a few entries in a larger franchise, with a formal sequel to the 1984 film, Ghostbusters: Afterlife, slated for a 2021 release as well. Better go grab the proton pack for this one!
Addams Family
You rang? Few would dare trespass upon 001 Cemetery Lane, for there dwells a creepy, kooky family of the monstrous sort. The Addams Family originally introduced fans to the quirky clan through comic strips featured in The New Yorker before they landed on the small screen as a fun twist on the typical nuclear family of the age.
Since then, Gomez, Morticia, Pugsley, Wednesday, Cousin Itt, and all the rest have been featured on their own shows and in other programs like during a Scooby Doo crossover. Like many other classic Halloween movies, they're also getting a modern film – in this case, using computer animation – but before diving into that brightly macabre iteration, be sure to check out The Addams Family (1991) and The Addams Family Values (1993). Watch and beware!
Nightmare Before Christmas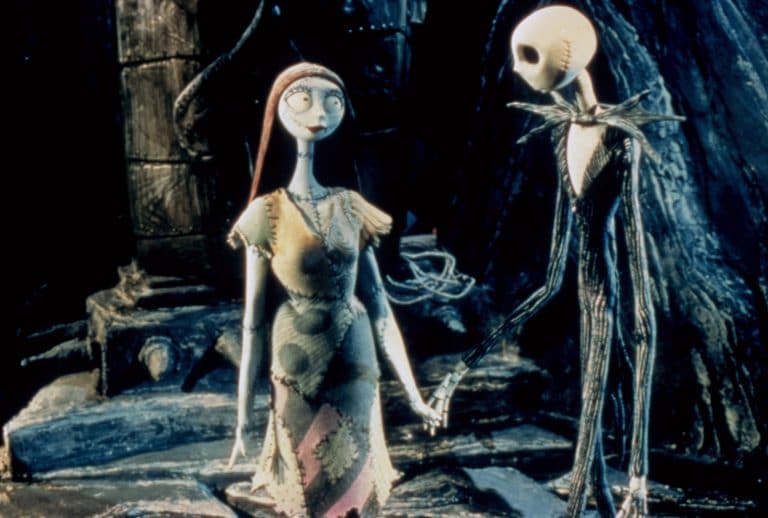 What's this? The streets are lined with little creatures laughing, everybody seems so happy, have I possibly gone daffy? Nightmare Before Christmas may be an animated children's film, but there is plenty to get spooked about in this 1993 dark fantasy. The brain child of Tim Burton and Henry Selick, Nightmare Before Christmas has the benefit of serving the autumn and winter holiday seasons, though the sight of Oogie Boogie definitely emphasizes the "nightmare" quality of the movie.
This award-nominated stop-motion film was a success financially and critically and boasts a cult following to this day. A score by Danny Elfman accentuates the misguided plight of Jack Skellington as he tries to recreate the spirit of Christmas with his distinctly Halloween-flavored flair.
The Haunted Mansion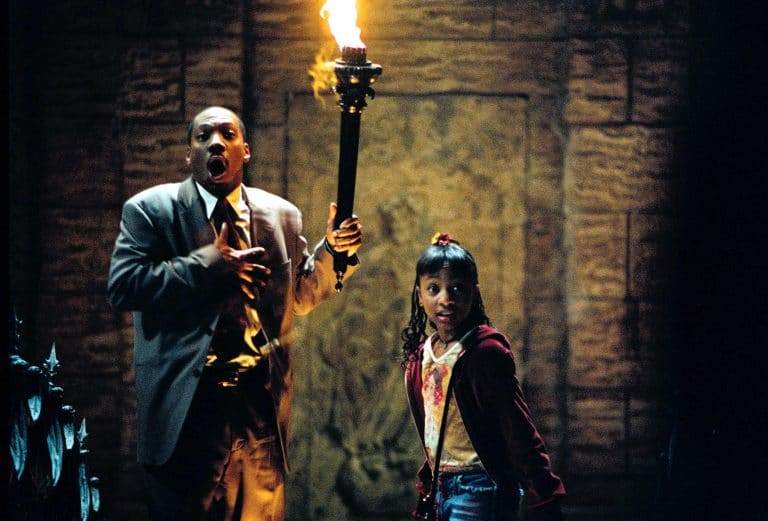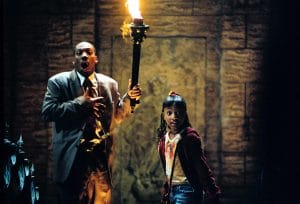 Per tradition, Halloween calls for some trick-or-treating and that, in turn, means wandering the neighborhood in search of generous patrons with candy to spare. Nothing sets the atmosphere on Halloween quite like a dark night outside and a spooky house teaming with mysteries a curious mind can't help but try and uncover.
Enter Eddie Murphy as Jim Evers, not of trick-or-treating age but living every kid's dream of opening a door to something otherworldly. Murphy got more than he bargained for in The Haunted Mansion as his character just tried to do his job, but faced with unimaginable terrors. This film isn't for everyone, both critically and considering the fear content, but Murphy shines as he so often does in this 2003 flick.
Scream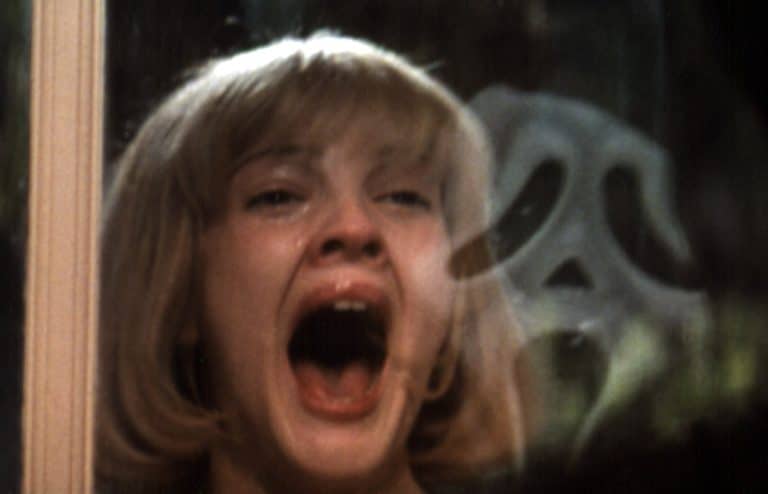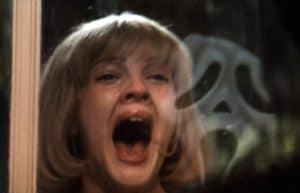 Do you like scary movies? Then the stretched, morbid, pallid mask from 1996's Scream is probably a familiar sight. Released years after the likes of Halloween, Nightmare on Elm Street, and Friday the 13th, this movie is as much a loving parody as it is a love letter to the horror genre.
In fact, it stands out from the rest by introducing an element of self-awareness through the characters, who have seen gruesome scenarios like this before as they try and solve the mystery of Ghostface. Scream is something of a must for anyone looking to fully explore horror film history. Just remember: there are some important rules to surviving a horror movie.
Nightmare on Elm Street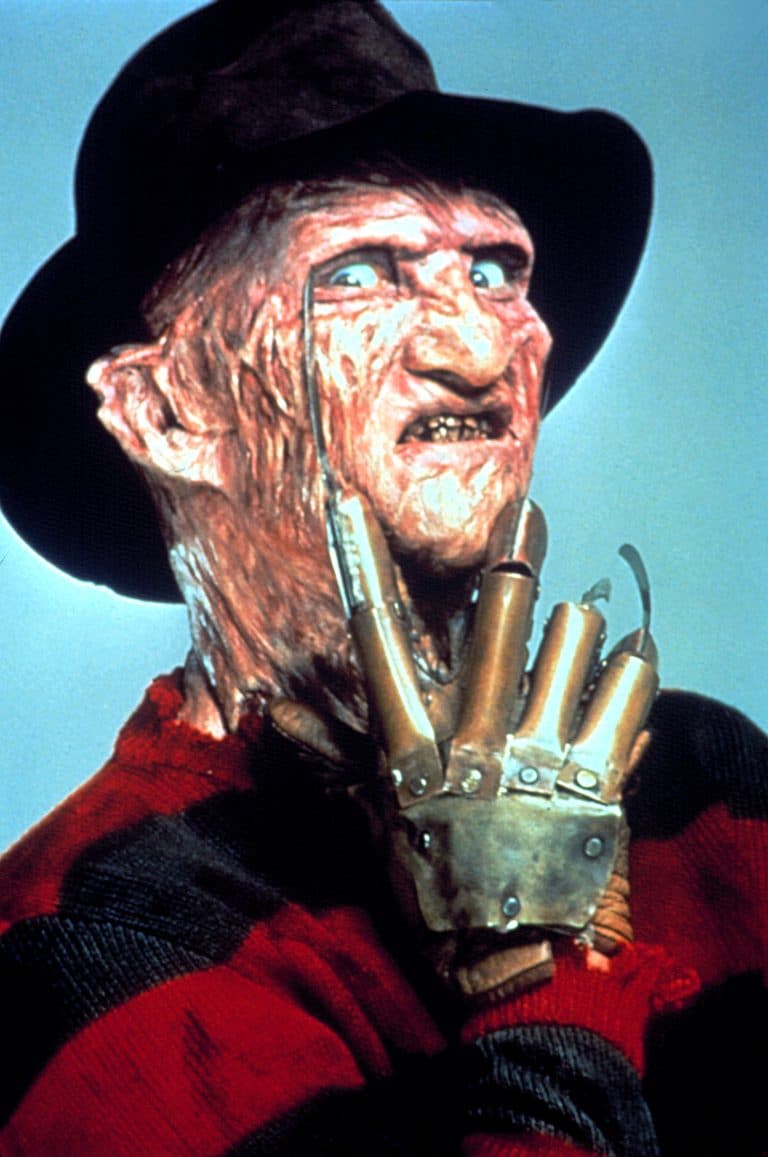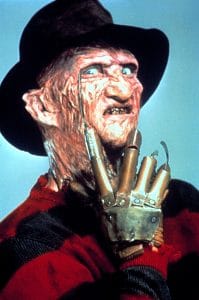 A truly scary film leaves viewers with difficulty falling asleep, wondering constantly what caused that bump in the night just now, or what lurks in that shadowy corner. 1984's Nightmare on Elm Street presents a whole new terror: when sleep itself is the danger, specifically through dreaming. With his long, razor-sharp nails, Freddy Krueger presented a whole new villain to fear right in our own heads. Whatever you do, don't fall asleep…
Its November 16 release missed Halloween itself that year but still captured the scarier side of the holiday while giving viewers fresh ideas for a costume or decor for the following year. Standing as one of the greatest horror movies of all time, Nightmare on Elm Street has been compared to adaptations from the mind of Steven King. As Johnny Depp's acting debut, that was definitely a very strong start to his career!
Hocus Pocus
It's the summer of 1993 and movie-goers were about to see one of the most enduring Halloween films of the age. On Halloween one night, Salem, Massachusetts plays host to an unintentional resurrection, bringing back three actual villainous witches, ready to cause comedic chaos.
This film features a star-studded cast of Bette Midler, Sarah Jessica Parker and Kathy Najimy made unrecognizable as the Sanderson witches in this cult classic that, despite its summer release, became synonymous with Halloween. In fact, some stations play it continuously throughout October, and the cast is set to return for a 2022 sequel on Disney+.
Practical Magic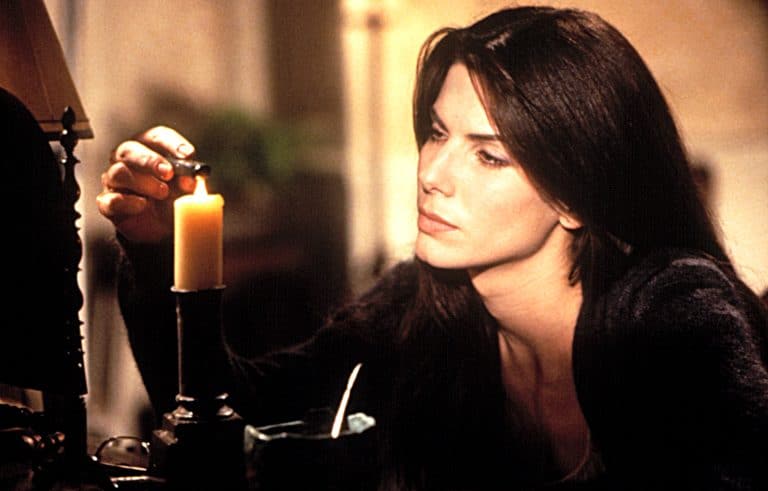 Goblins, ghouls, and ghosts aren't the only scary things out there in the world. There's also loneliness and futility. Romantic comedy isn't always the first descriptors that come to mind when thinking about Halloween movies, but 1998's Practical Magic proves again that the month of October has a film for anyone's tastes.
Sandra Bullock and Nicole Kidman play sisters fighting a family curse keeping them from finding true love. It introduces audiences to the more inviting parts of the supernatural, like growing up in a household where the peculiar is ordinary and magic comes to both the most fierce and the least imposing of people alike. For something lighthearted without many scares, Practical Magic is a reliable cult classic to turn to on All Hallows' Even.
Rocky Horror Picture Show
There isn't a Time Warp quite as unique as Rocky Horror Picture Show, released in 1975. It combines elements from musicals, comedies, and horrors for an interactive experience viewers can't help but joining in each year around Halloween.
The "midnight movie," as it became known, gained a dedicated following the world over where people can dress up and converse with the big screen. Follow along with Brad and Janet as they discover nods to classic supernatural films in a truly one-of-a-kind experience.
Casper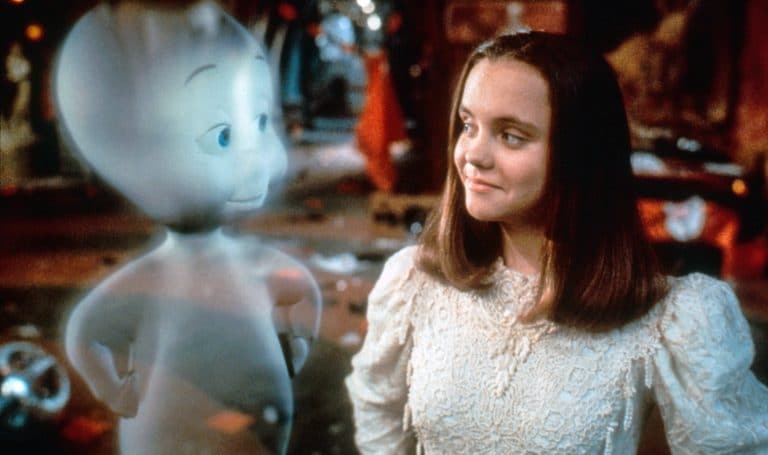 1995's Casper represented a lot of firsts in movie history, and broke some norms while forging new ones. Firstly, there is the titular specter, Casper, a far more welcome and friendly sight than some of his other undead peers in other Halloween films – just don't ask Carrigan Crittenden right away.
Indeed, Casper himself required some technological ingenuity. The film represented a major feat in CGI development and was rather ambitious for the time. In fact, upon its release, it was the first film to have a fully CGI character as its lead. Before such developments were made, animatronics were a popular alternative. Be sure to check out this Halloween classic and this symbolic big step in film history!
Child's Play

Wanna play? Not with Chucky, no. Child's Play (1988) asked and answered the question, "What if those creepy dolls were actually as evil as they looked?" The answer includes a lot of murder and foul language, so as a Halloween film, Child's Play definitely is not for everyone, though there has been an entry for just about every decade and generation.
Upon its initial release, Child's Play was a big financial and critical success, so much so its fame persists to this day; it has its own show hosted on USA. The newest show promises all the blood and grit of its predecessors, which include a half dozen other movies.
What ones did we miss?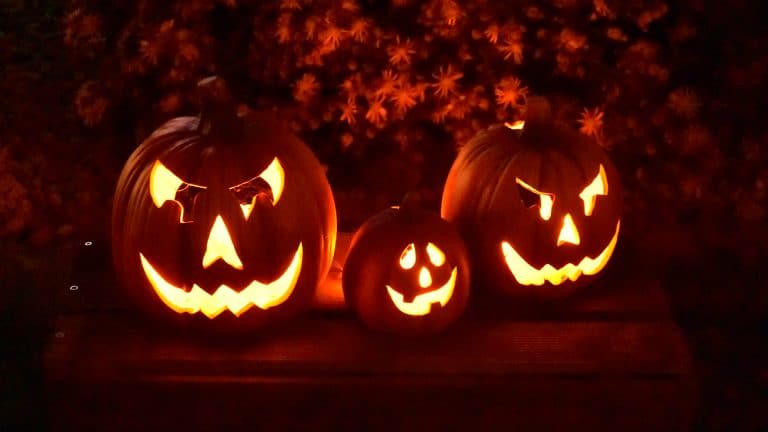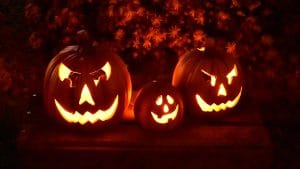 RELATED: WATCH: Vintage Halloween Commercials We Want To See Return