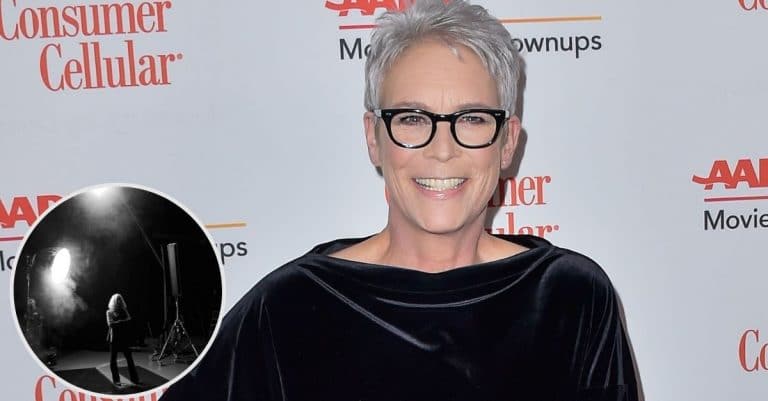 Jamie Lee Curtis just hyped up Halloween Kills once again as she released a new photo from set on Instagram to all her followers. "HALLOWEEN UPDATE! It's HUMP DAY and there are ONLY 3 more HUMP or shall I call them THUMP DAYS till @halloweenmovie comes out," Curtis writes in the caption alongside a black and white photo from set.
"What's your HALL🎃WEEN KILLS PLAN? Which theater to see it in? Which friend do you dig your nails into. If watching at home @peacocktv, do you LOCK YOUR DOORS first? So many CHOICES. So MANY WAYS TO SCREAM. Or will you be like Laurie. Alone. Surrounded. Wounded but READY?"
Jamie Lee Curtis teases 'Halloween Kills' photo – are you ready?
View this post on Instagram
Well, she certainly knows how to hype up the fans! Curtis and Nick Castle will be returning to the film franchise to reprise their roles as Laurie Strode and Michael Myers. The new film will pick up precisely where the previous film ended with Strode and her family continuing to try and fend off Myers, but this time, along with the help of the Haddonfield community.
RELATED: Jamie Lee Curtis Shares Behind-The-Scene Photo From 'Halloween' Sequel
The original Halloween film debuted in 1978 with Curtis making her successful film debut. Since then, the franchise has grown quite a bit into an extensive backstory for antagonist Michael Meyers. The original film was so significant that it was selected for preservation in the United States National Film Registry by the Library of Congress as being "culturally, historically, or aesthetically significant" in 2006.
The film is slated for a release date of October 15th, 2021. How will you be watching?