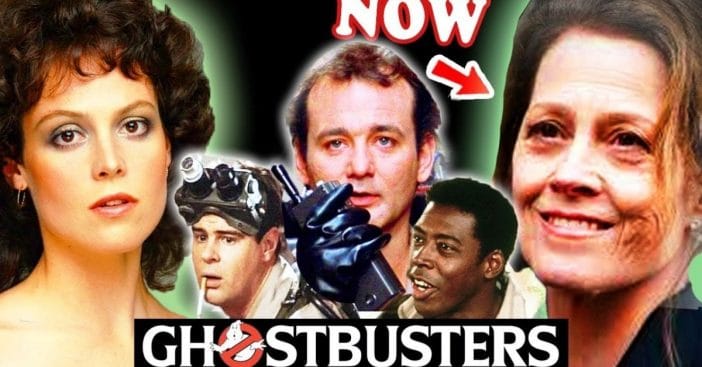 UPDATED 4/25/2022
Is there something, perhaps, strange… in your neighborhood? Maybe something that could be described as… weird or something that doesn't look good? Well, there's only one team to call. The cult classic, Ghostbusters brought some spirit to 1984 when it hit the big screen with a ragtag team of Parapsychologists turned Ghost-Hunters in an attempt to save the city of New York from the supernatural.
The film is composed of an all-star cast of actors and comedians that are at the top of the industry still today. If you've ever had a paranormal experience tell us about it in the comments below. Now let's get paranormal and meet the team!
Bill Murray as Peter Venkman
Whether he's hunting ghosts as the fiercely cynical and quick-witted Dr. Peter Vankman, a crazed groundskeeper hellbent on exterminating a gopher, or cracking jokes live from New York, Oscar-nominated actor Bill Murray is an icon in filmmaking. His journey to fame started in the early 1970s when he brought his comedic charm to airwaves on the National Lampoon Hour radio broadcast. This would secure Murray a place in the original cast of Saturday Night Live in 1975.
This led to his first starring role in a film, with 1979's Meatballs. Through the 1980s he was cast in multiple box office hits, like Caddyshack, and even co-starred with future fellow Ghostbuster, Harold Ramis in Stripes. Then he became silly Venkman, aka the mouth of the Ghostbusters. Over the next decade, he would grace the big screen in more classic comedies like 1993's Groundhog Day, and he'd frequent with artful director Wes Anderson projects, like 1998's Rushmore. He kicked off the millennium with an Oscar nomination for his role in Lost in Translation starring alongside starlet, Scarlett Johansson.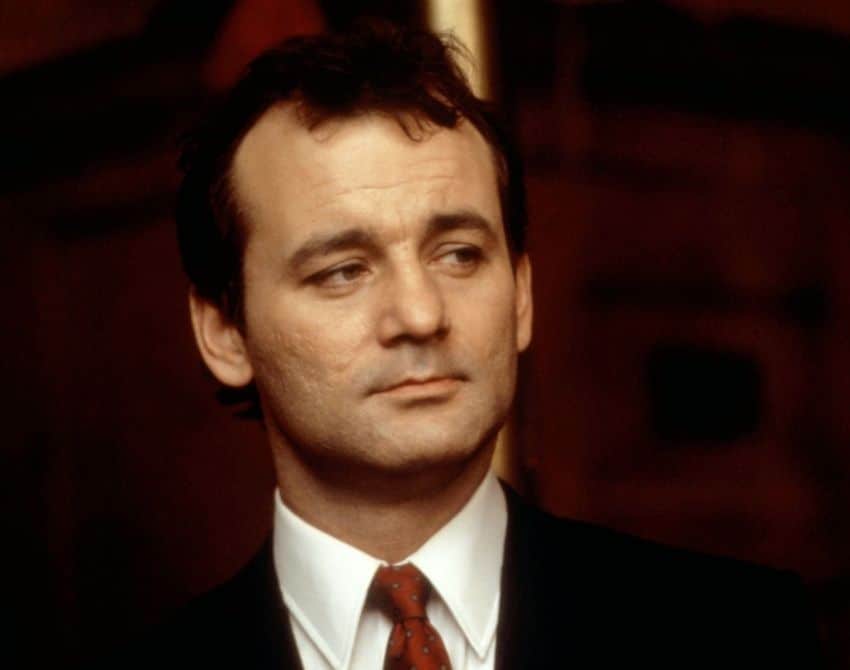 In 2022, this hasn't changed. Murray's career is that of legends and still thriving. We most recently saw Bill in 2020's On the Rocks, directed by the great Sophia Coppola; and 2021's The French Dispatch and Ghostbusters: Afterlife. We look forward to seeing him make his Marvel Cinematic Universe debut in Ant-Man and the Wasp: Quantumania, coming to theaters in 2023.
Annie Potts as Janine Melnitz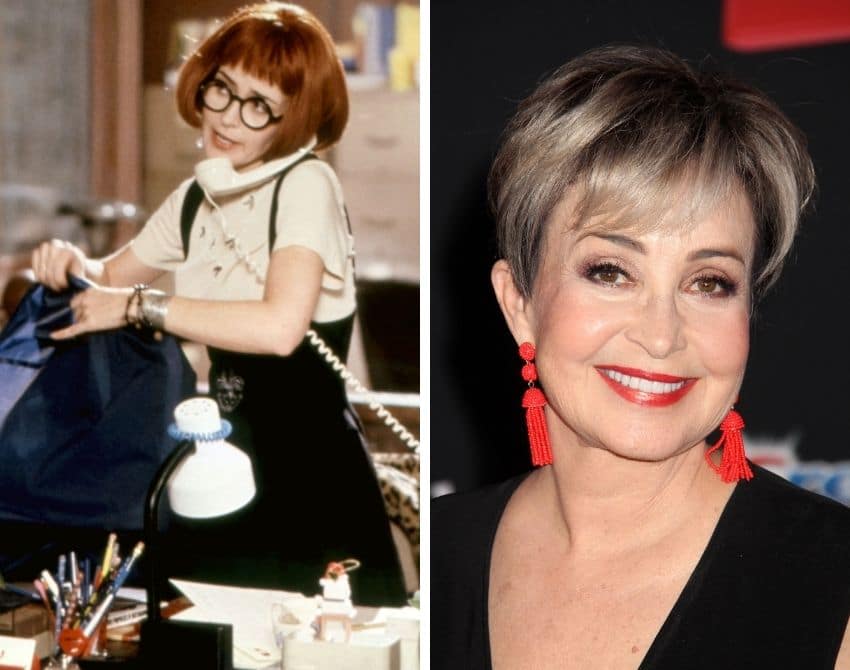 Janine was the unsung hero on the team, the voice on the other end of the line of that infamous call, and acclaimed actress Annie Potts brings the sass. But before 'Janine,' she was 'Vanessa' and received a Golden Globe nomination in 1979 alongside Mark Hamill in Corvette Summer.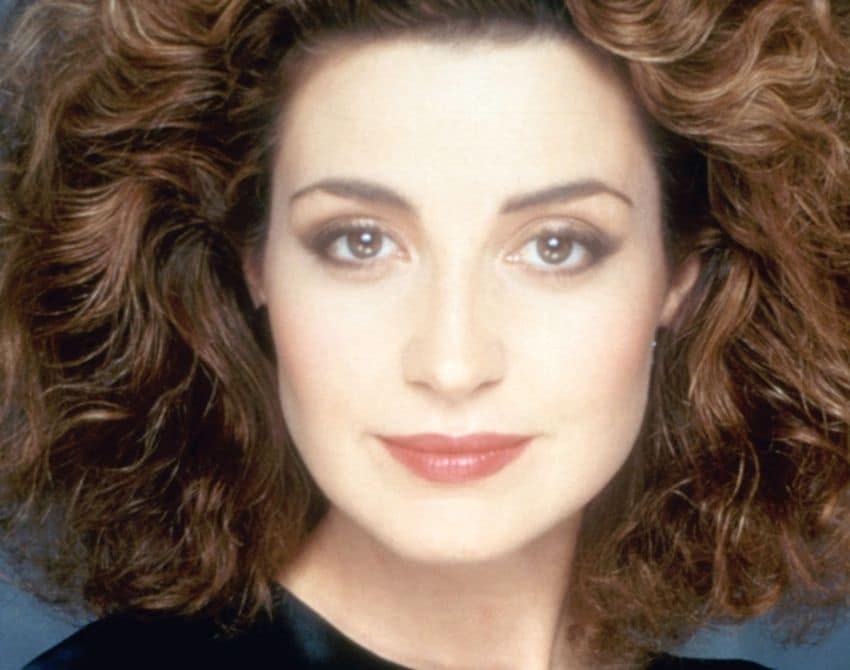 Potts is also known for her supporting role in the John Hughes' classic, Pretty in Pink in 1986. But most people remember her as Mary Jo in the series, Designing Women which she starred in for seven seasons through the early 1990s. And there's a reason she got hired by Venkman and Staltz: her voice is wonderful. Potts would also give life to the character of 'Bo Peep' in the Toy Story franchise. Today Annie is 69 years old and is currently starring as Meemaw in the Big Bang Theory spinoff, Young Sheldon.
Harold Ramis as Dr. Egon Spengler
Dr. Egon Spengler was the geek tech-savvy and deadpan buster of ghosts. Ramis was the man that would inspire generations of comedians, actors, & filmmakers. He got his start as part of the original crew of Chicago's heralded Second City comedy troupe. Ramis became the head writer and a performer on the first three years of Second City TV until 1979, only choosing to leave when he co-wrote Animal House — which would set the bar for every coming of age comedy going forward. While pursuing an acting career he continued writing scripts, giving us Meatballs and Caddyshack, which would also be his directorial debut. In 1984, he joined Dan Aykroyd in creating Ghostbusters and once again tag-teaming the 1989 sequel.
After the phenomena of Ghostbusters, Ramis continued strong when he wrote and directed Groundhog Day, which would be viewed as his finest piece of work. In later years Ramis directed four spectacular episodes of The Office, including one of the shows best, 2007's "Beach Games." And in 2009, Ramis was able to attend Second City TV 50th Anniversary Special and participate with many of its original cast members.
Harold Ramis passed away at 69 years old in 2014. His death shook not just Hollywood as then-President Barack Obama released the following statement: "When we watched his movies—we didn't just laugh until it hurt. We identified with the outsider. We rooted for the underdog." He concluded with a line from Caddyshack, saying that he hoped Ramis received total consciousness.
Sigourney Weaver as Dana Barrett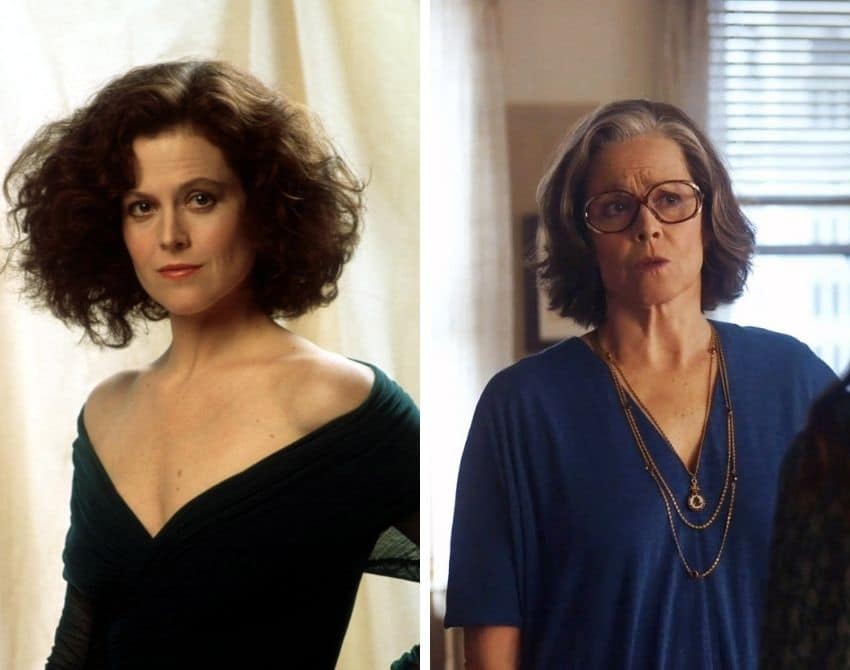 Dana Barrett sure had a rough go of it during Ghostbusters, but when she wasn't possessed, she had wonderful chemistry with Bill Murray throughout the haunting.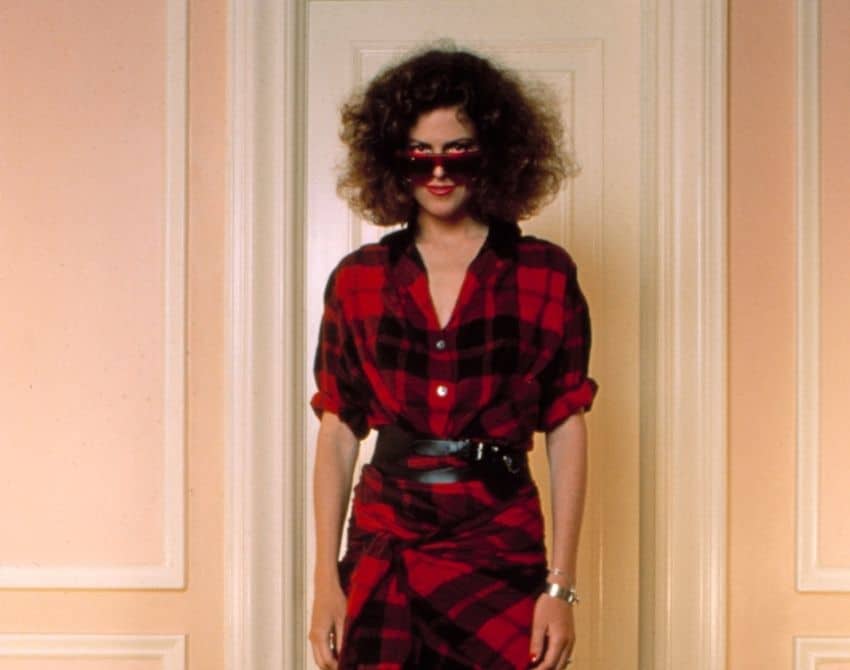 From her iconic Ripley in the sci-fi Alien to the sci-fi actress in the hysterical Galaxy Quest, Weaver is a three-time Oscar Nominee, including twice in 1989 for Gorillas in the Mist and Working Girl. Today she's 72 and still very much at it. For more on Sigourney, check out our biggest bombshells of the 1980s to see how she continued her dominance of a decade.
Ernie Hudson as Winston Zeddemore
Winston Zeddemore was a very cheery great final addition to the team. Ernie Hudson is one of Hollywood's elite actors, making his film debut in 1976 as Archie in the film Leadbelly. He then had a slew of small roles in both film and TV, including Little House on the Prairie and The Dukes of Hazzard. Joining the Ghostbusters team launched Hudson into the limelight. He came back for not only the sequel but again in 2016 with the all-female ghostbusting team. He also landed a major role as a mentally impaired handyman in The Hand that Rocks the Cradle and starred alongside Sandra Bullock as head of the FBI in the two Miss Congeniality films.
But possibly his biggest role is a staple on HBO's dark-prison drama Oz, as Warden Leo Glynn. Today Ernie is 76 years old and still very active, most recently appearing in the 2021 films Redemption Day and Ghostbusters: Afterlife.
Rick Moranis as Louis Tully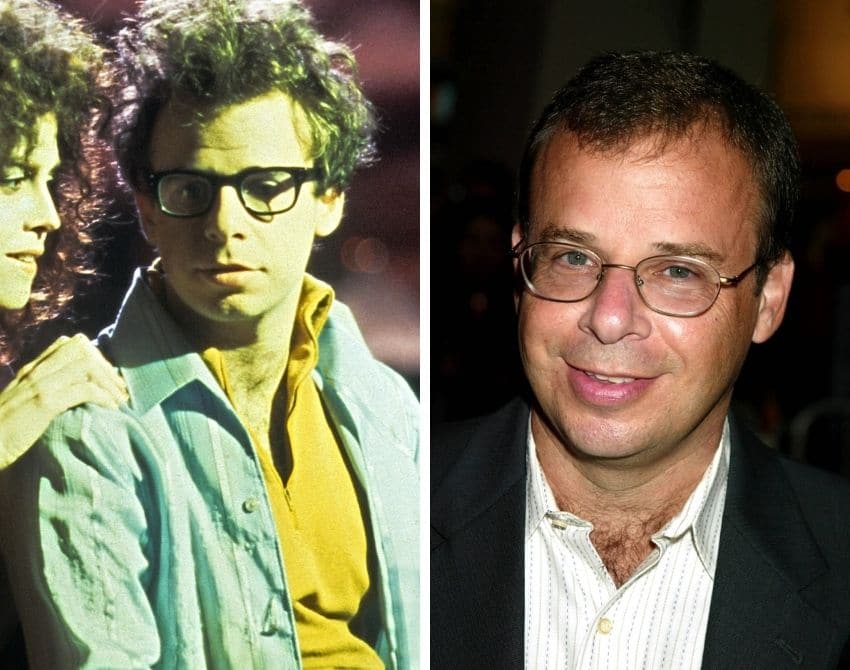 Okay, who brought the dog? Moranis is devilishly funny in this flick and gives a mean evil eye. Similar to Ramis, he started on Canada's Second City TV. His film career began in 1983 with Strange Brew, with the man who got him onto SCTV, Dave Thomas. Then he became world-famous from Ghostbusters.
Moranis would continue with film successes like in 1986's Frank Oz directed, Little Shop of Horrors. But besides Ghostbusters, most people remember him as the brilliant yet negligent dad in Honey I Shrunk the Kids. Moranis took a hiatus from his acting career in 1997 to concentrate on his family. But now at, he did sign on in 2020 to reprise his iconic Wayne Szalinski in Shrunk, which will mark a return to live-action films for Moranis after a 23-year hiatus.
Dan Aykroyd as Dr. Raymond Stantz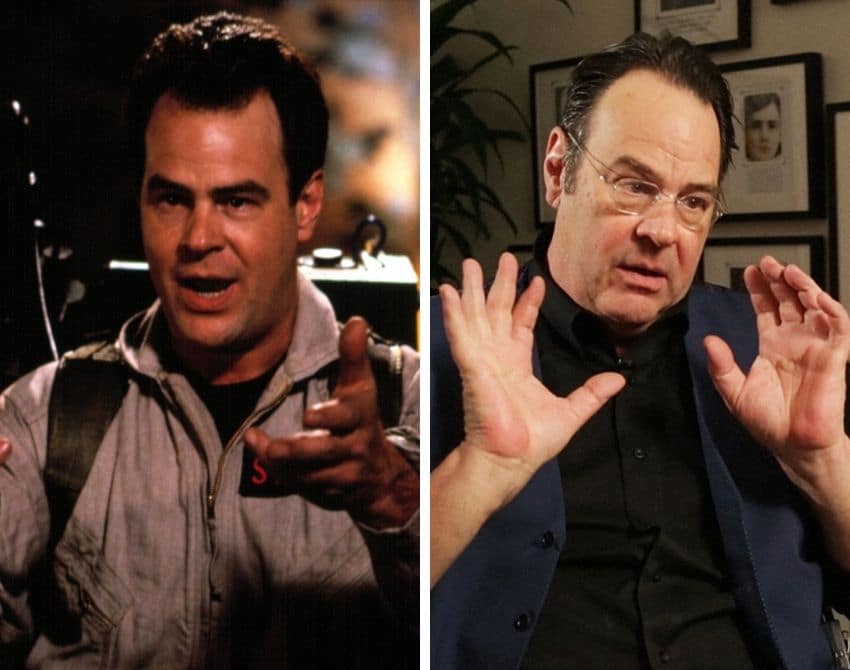 Dr. Raymond Stantz was the heart of the Ghostbusters, a very bright yet also simple-minded scientist. Once just a young man from Canada with goals to join the priesthood, Dan Aykroyd would go on to drop out and pursue comedy and music. Aykroyd started out on a little Canadian show at the age of 17 and performed in various comedy clubs and blues halls.
Once state-side, Aykroyd landed a writing gig for an up-and-coming program, Saturday Night Live, but ended up joining the cast before the premiere and helped cement its legendary status from 1975 to 1979. He was soon a household name with his flawless impersonations. His iconic characters, highlighted along with John Belushi as The Blues Brothers went on to become a band and movie, the influential musical comedy was released in 1980. Aykroyd was the creator of Ghostbusters, spawning from his infatuation with the paranormal. The original script was more out of this world, including time travel. But adding co-star Harold Ramis as a co-writer helped tighten this great script. Dan originally wrote the role of Venkman for Belushi, but retooled the character after his good friend's untimely death in 1982.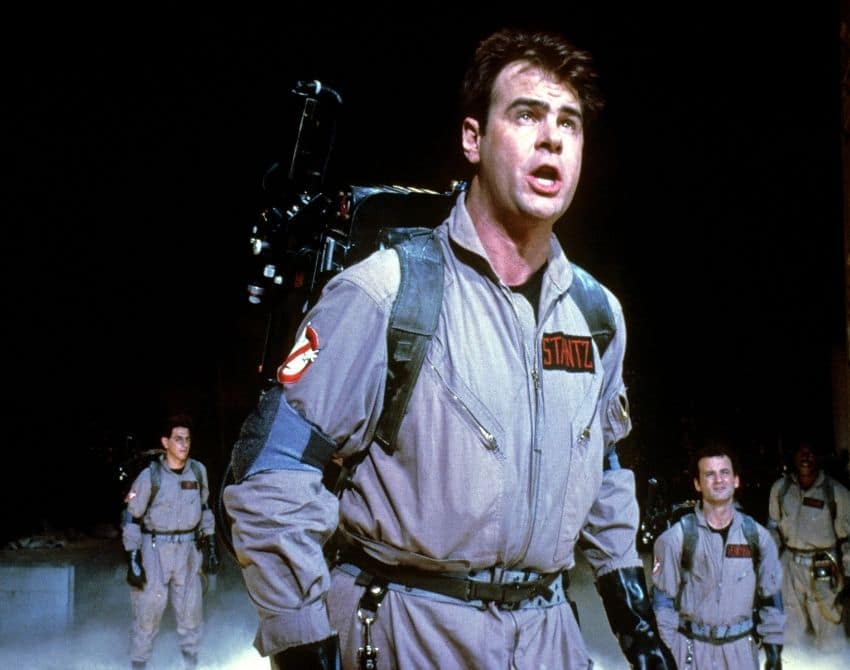 In 1989, Aykroyd was the second SNL alum after Joan Cusack, to be nominated for an Academy Award for his work in Driving Miss Daisy. Through the 1990s, he found interest in secondary roles, like that of  car part super salesman Ray Zalinsky in Tommy Boy, and a bumbling hitman in Grosse Pointe Blank. Music has always been a big passion for Aykroyd, who became co-owner of a national music venue, The House of Blues, in 1992. Deciding to branch out into the alcohol industries in 2005, he created a company to import Patron Tequila into Canada. From that he established Crystal Head Vodka, his very own Canadian-made and imported spirits that keep him busy today in his late 60s when he's not on set or writing. He reunited with his fellow busters of ghosts in 2021's Ghostbusters: Afterlife.
These actors proved that they ain't afraid of no ghost. One of the best comedy franchises of all time, what's your favorite part from Ghostbusters? Have you enjoyed any of the sequels or spin-off cartoons? Let us know in the comments below; we wanna hear from you.