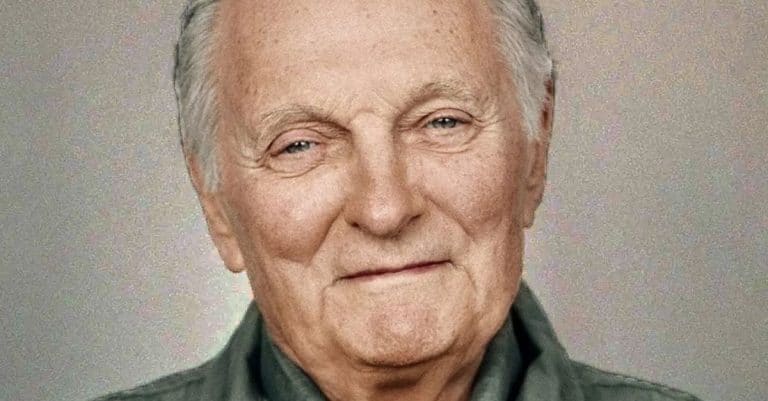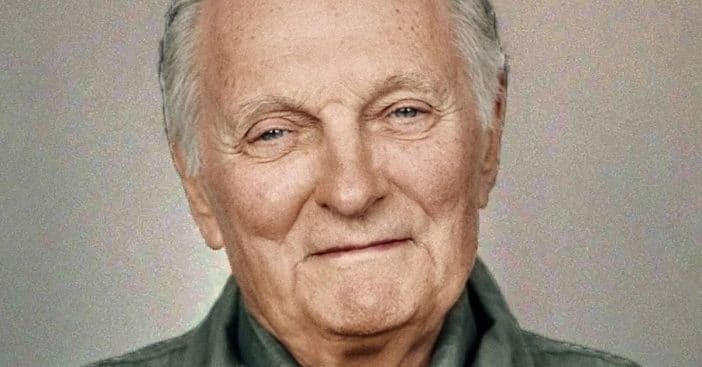 It's charming and humbling when sitcom stars, or any famous actor, makes a faux pas. Tripping on the red carpet, a bit of food in their teeth, or getting into a fender bender – it helps us remember that these glitzy stars are just real people deep down. But sometimes it goes too far. And it's the opposite of charming when they show their humanity by dropping to the lowest common denominator and committing truly horrible crimes. I mean, these were the people we looked up to. And the betrayal is even worse when it's a sitcom star because they were the most wholesome people on the tele.
Today, we're taking a look at some 1970s sitcom stars accused of terrible crimes. Whether it was attempted murder, rampant sexual assault, or just some good old-fashioned tax fraud, all of these stars were up to no good in the disco decade. Let's Dance. 
Robert Wagner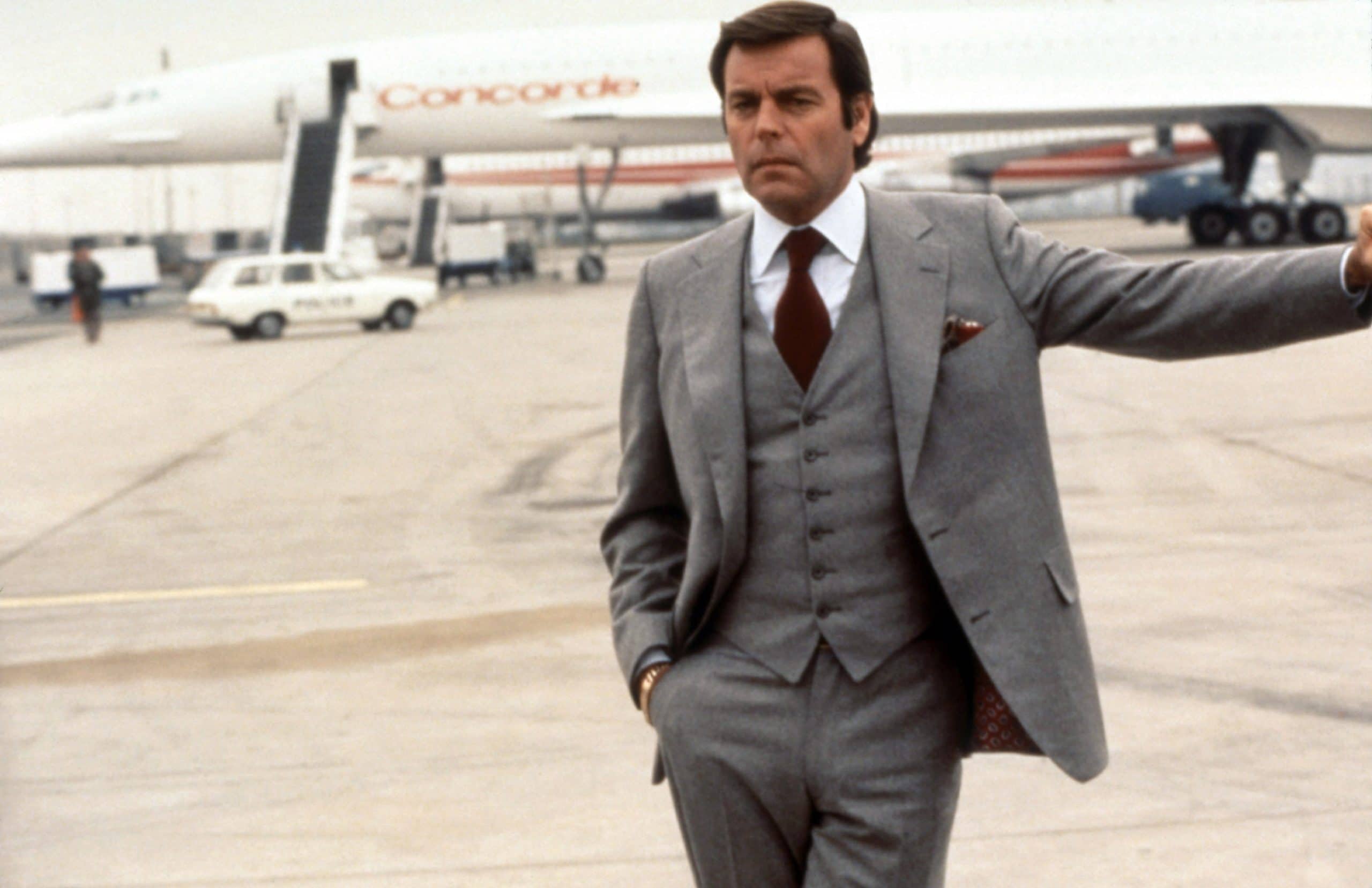 With hits with detective shows like Switch and Hart to Hart, no one could pretend to solve crimes in the '70s quite like Robert Wagner. But unfortunately, none of his on-screen personas were able to investigate the mysterious 1981 drowning of his wife, Natalie Wood, or we might have more answers than we do. What we do know is that after a night of drinking on their sailboat with Christopher Walken, Wagner and Wood got into a loud argument, and Wood was later found in the ocean with bruises and abrasions on her body. Initially acquitted of any wrongdoing, in 2018 the Los Angeles County Sheriff's Department named Wagner a person of interest in its reopened investigation, but as of yet, no charges have been filed.
RELATED: 10 Crimes That Shocked The World And Changed Our Culture Forever
Bob Crane
In the late '60s and early '70s, Bob Crane starred as the eponymous colonel on the hit sitcom Hogan's Heroes in which wily American POWs outsmart bumbling Nazis. Crane was charming and charismatic, and audiences loved him, which made it even more shocking when he was found bludgeoned to death in his apartment in 1978. And the sordid details that emerged from the investigation into his murder cast Crane in a completely new light. It turned out that for years Crane and an associate named John Henry Carpenter had filmed their sexual encounters with women without their knowledge, and Crane kept an extensive library of these creepy, voyeuristic crimes in his house. Carpenter was tried but eventually acquitted of the murder, and today the crime remains officially unsolved.
Bill Cosby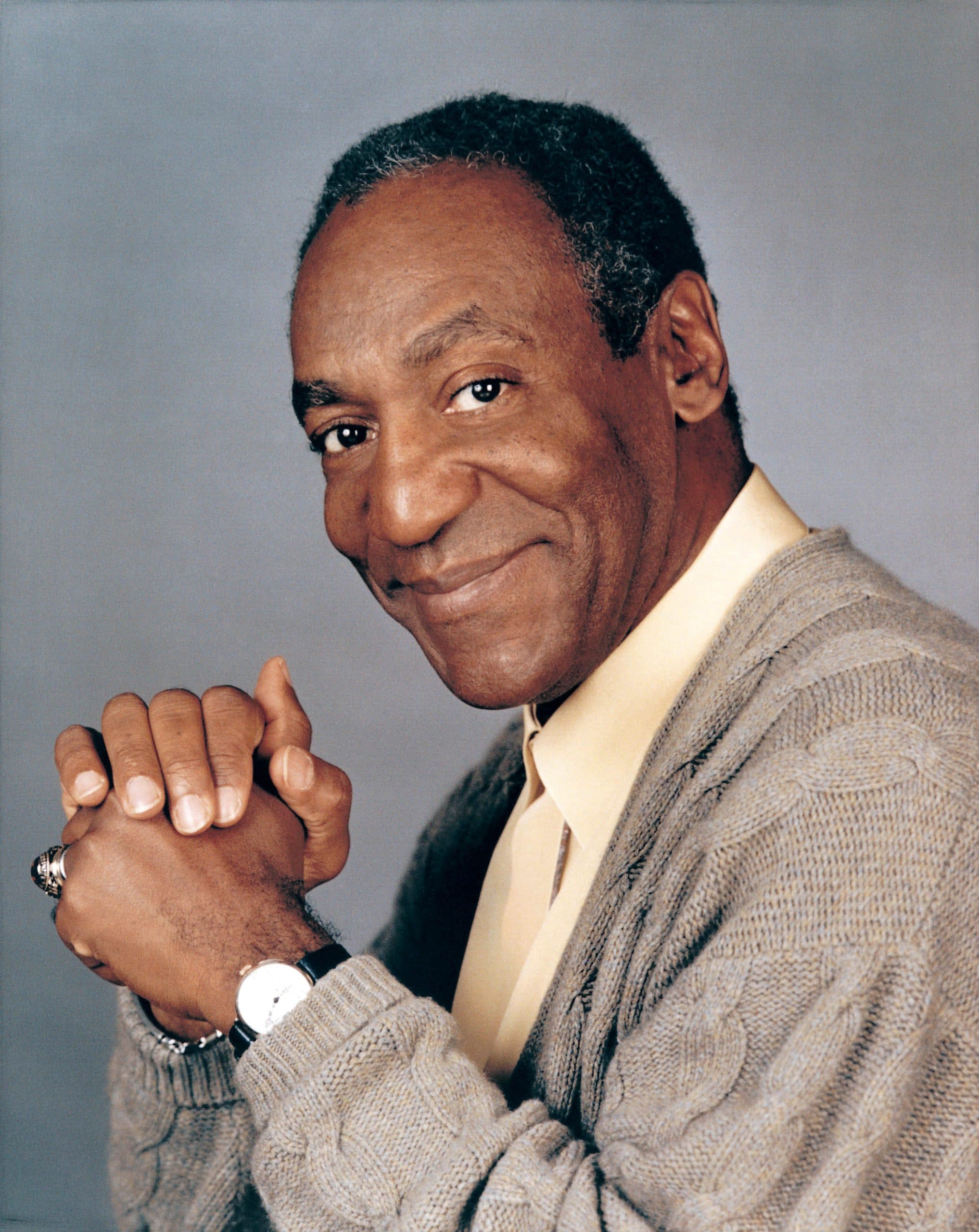 And next on our list, we have a man who needs no introduction: one of the biggest sitcom stars of the '70s and '80s, purveyor of all things jello – that's right, legendary comic and apparently really awful dude Bill Cosby! Cosby began his legendary career as a comic in the '60s, before going on to conquer TV during the next decade with his first sitcom, The Bill Cosby Show, and the animated hit Fat Albert and the Cosby Kids. Cosby would later go on to produce and star in the number one sitcom in America, the '80s smash The Cosby Show. But it all came crashing down for the sweater-swathed funny man when in 2014 allegations of sexual misconduct and rape began to surface. To date, over 60 women spanning more than 40 years have come forward to accuse the comedian of rape or sexual harassment, and the once wholesome pinnacle of sitcom fame has come falling rapidly back to Earth.
Todd Bridges
Starting in 1978 Diff'rent Strokes was one of the most popular and poignant sitcoms in America. The show was famous for its "special episodes" that would confront such deep topics as racism, alcoholism, and child sexual abuse, and made stars out of its three young child stars, including the show's only surviving original cast member, Todd Bridges. On Diff'rent Strokes Bridges charmed audiences as Willis Jackson, the older brother of Gary Coleman but unfortunately, the pressure of becoming so famous at a young age combined with both physical and mental abuse led the young actor down a dark path. He was soon abusing both crack and meth, and in 1989 was arrested in the shooting death of a Los Angeles drug dealer. However, Bridges was represented by high-powered attorney Johnnie Cockran and was soon acquitted of all charges. I guess the glove didn't fit.
Alan Alda
Alan Alda was the beating heart of M*A*S*H, the immensely popular 1970's sitcom that used the Korean War as a setting to help America come to grips with the reality of the war in Vietnam. Which made it so surprising when Alda was accused of…. Just kidding! The only thing Alda has been accused of is being an absolute gem of a human being. But I figured we could use some good news in the middle of this list, and honestly wanted to see if you were still paying attention. Now onto the next one.
Mackenzie Phillips
In the mid-'70s Mackenzie Phillips was on top of the world. She was the star of one of TV's most popular sitcoms, One Day at a Time – for which she earned almost $250,000 a week in today's money, and had the world at her feet. But the good times were not to last. Unfortunately, Phillips had been exposed to a rock and roll lifestyle from a young age – her father was John Phillips of Mamas and the Papas fame – and had begun abusing drugs at a young age. This eventually caught up with her, and after two near-fatal overdoses, she was fired from the show that made her famous. And after her father's death, Mackenzie told the world about her dark secret. When Phillips was 19, on the night of her wedding, she came out of an alcohol-induced blackout while having sex with her father. A pregnancy and abortion followed which finally terminated a nearly decade-long illegal incestual relationship between Mackenzie and her father.
Paul Lynde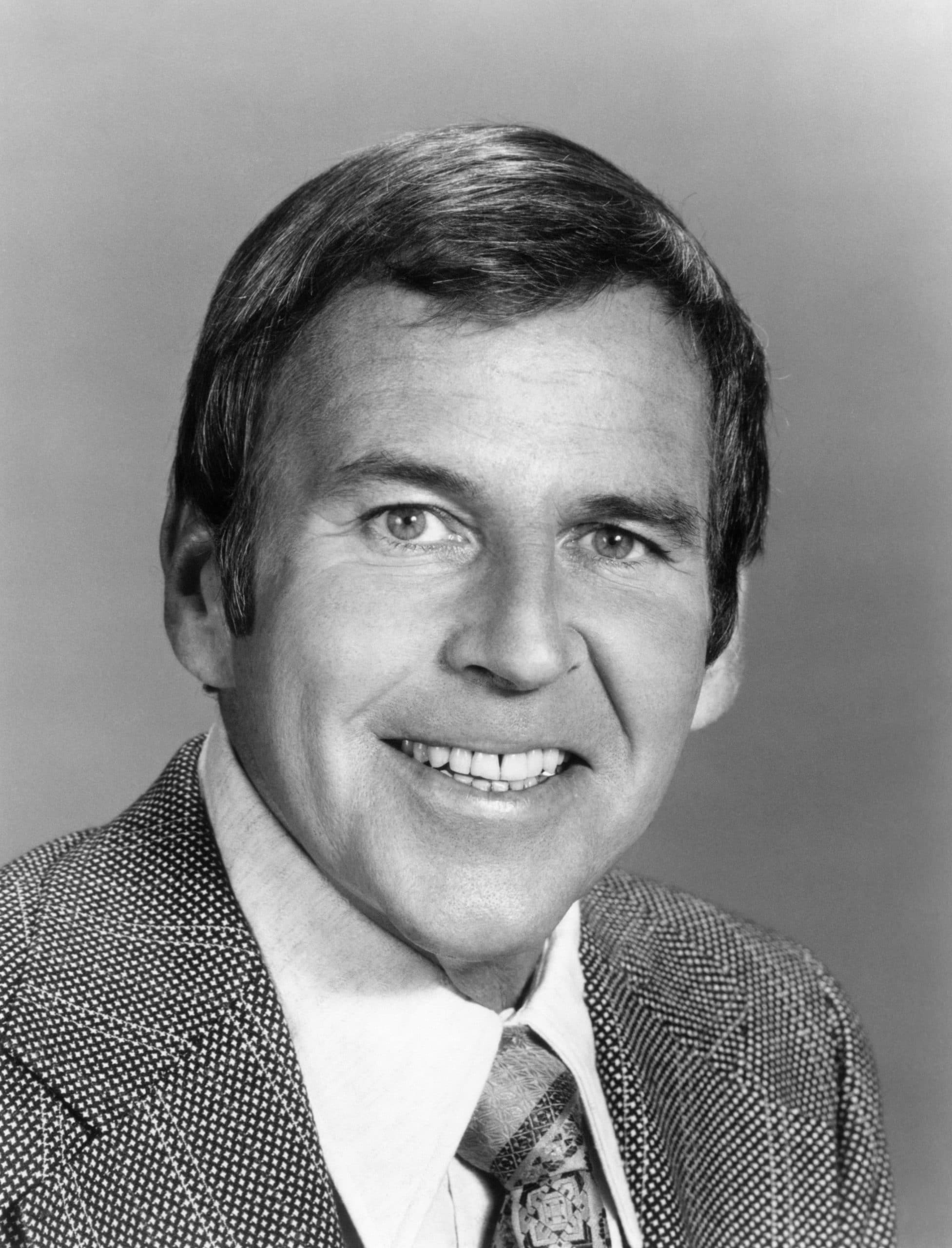 Paul Lynde was the man so funny Mel Brooks once described him as being able to get people to laugh by reading "a phone book, tornado alert, or seed catalogue." As Uncle Arthur on the '70s sitcom Bewitched and the longtime center square on Hollywood Squares, Lynde seduced the nation with a combination of wit and charm rarely seen on TV. But behind the scenes, all was not well. Lynde was secretly gay, and fears that his career would end if he were outed led to him abusing alcohol in order to cope. He would often fly into vitriolic rages, lashing out at anyone and everyone around him. Then one night in 1965 Lynde and a young 24-year-old lover were drinking in a hotel room all night, when after a little "horsing around" the young actor fell 8 stories out the window to his death. And while Lynde was never formally charged, the comedian whose drunken, violent rages were commonplace was always suspected of a bit of foul play. Find out more about this, like how it was kept from the papers, in our Paul Lynde bio episode.
Redd Foxx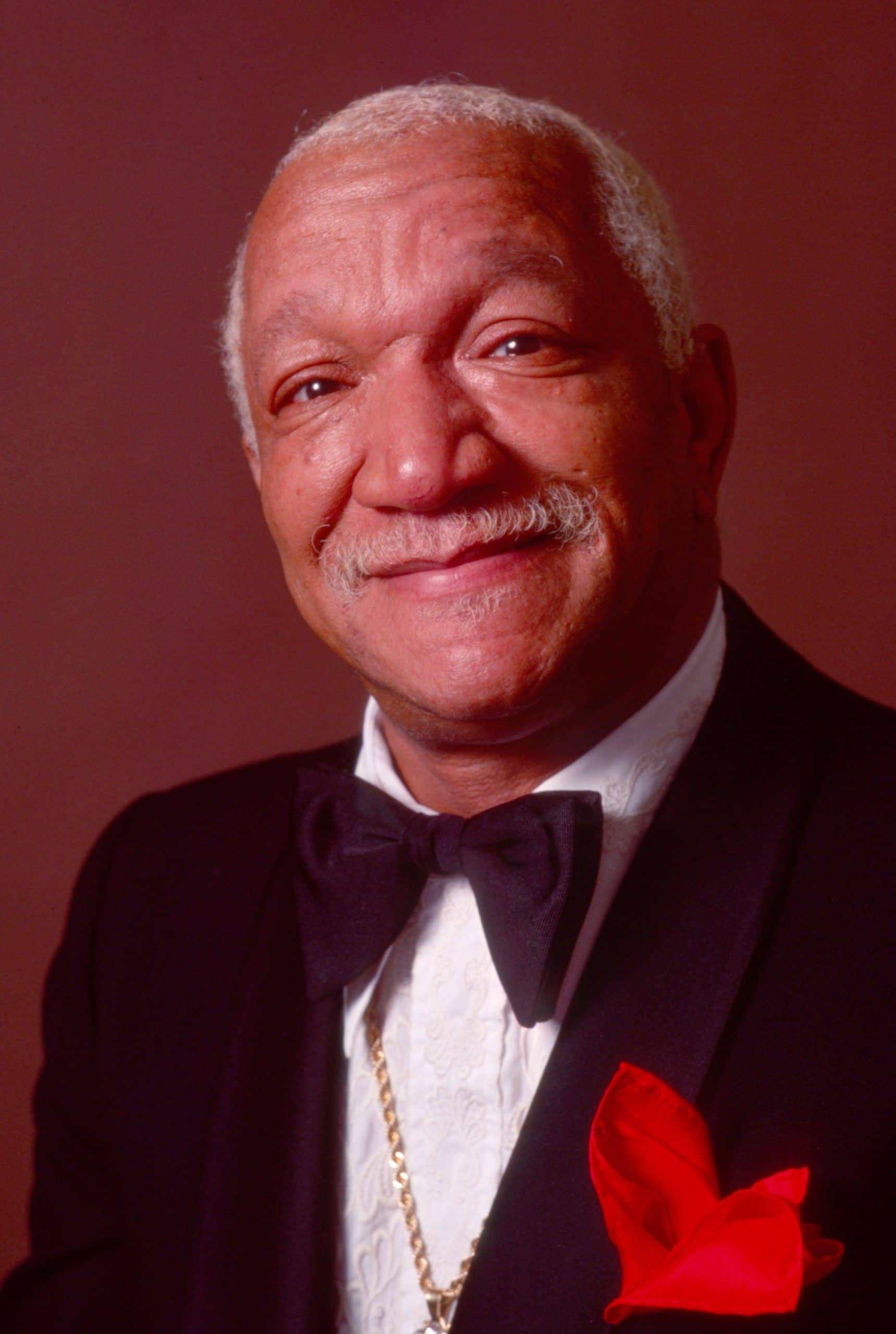 As the bigoted and irascible Fred Sanford on the hit show Sanford and Son, Redd Foxx wowed audiences every week with his mean zingers and zany hijinx – often including faking a heart attack or "Arthur-itis" to get out of doing any and all kinds of work. The show made Foxx into one of the biggest stars in America, and at one point he was making over $4 million dollars a year. Unfortunately, Foxx had terrible management, and his fortune was soon drained away, a fact that, while not a crime, is very silly. What is a crime, however, is not paying taxes on all that income, and soon Foxx was in hot water with the IRS. In 1983 the government issued liens against the comedian totaling over $750,000 for unpaid taxes, and due to his management's incompetence, Foxx had no way to pay. It was estimated that at the time of his death in 1992 he owed the IRS over $3 million, but hey, you can't take it with you!
John Travolta
And an honorable mention goes out to John Travolta, who got his start as Vinnie Barbarino, the unofficial leader of the Sweathogs on the classic '70s TV show Welcome Back, Kotter. While Travolta has never been accused of an actual crime, he did fund, produce, and star in the epically horrific Battlefield Earth, perhaps the worst movie of all time and such a travesty that all involved deserve some sort of gruesome punishment. Anyone who's seen it would agree.
And there they are. Some of the biggest sitcom stars of the '70s who were accused of terrible crimes. Who do you think is guilty? Who was persecuted unfairly? Did we forget anyone who was behaving badly back in the day? Let us know in the comments below, we read every one!