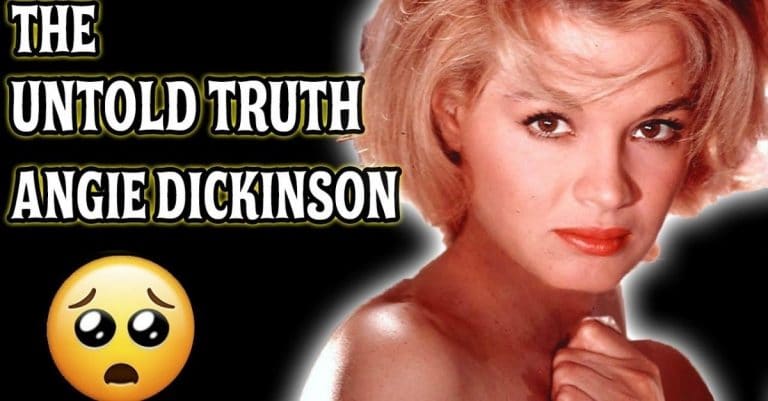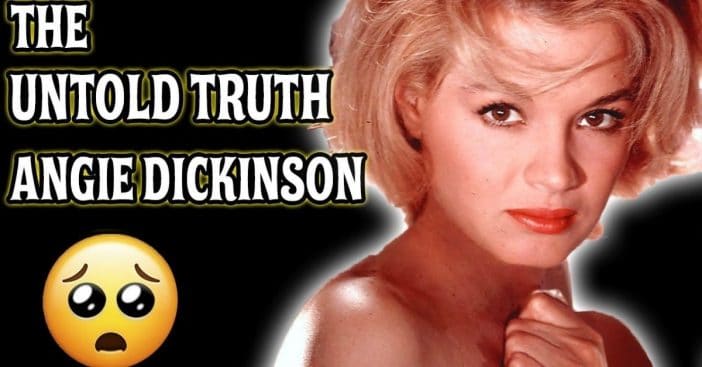 Beautiful, talented, graceful, and resilient… just some of the words that can be used to describe Angie Dickinson, who sported a career that spanned six decades, Dickinson was successful both on the small and the big screen, and the extra-large too as you sat in your '69 Plymouth Roadrunner.
She was also a star that certainly caught the eye of several Hollywood leading men, including Frank Sinatra and possibly even JFK, the President of the United States. But we'll get to that. Let's head undercover like Sergeant Pepper to see what we can find out.
A small-town girl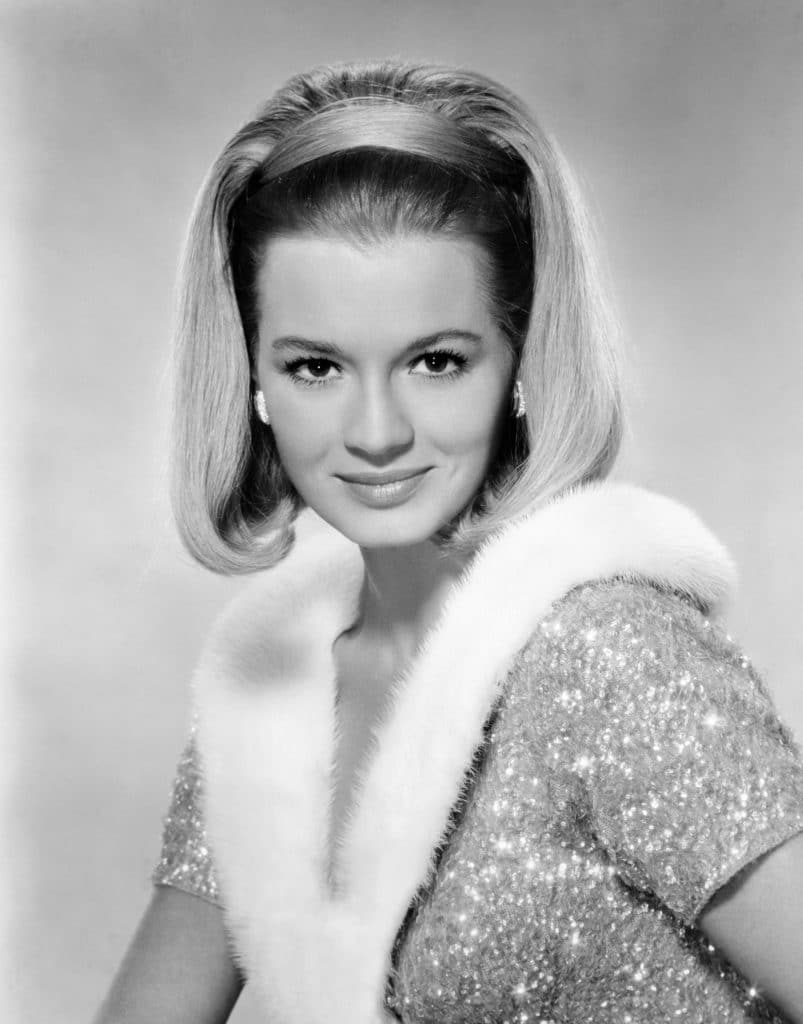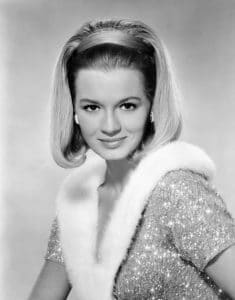 Angeline Brown was born on September 30, 1931 in North Dakota. Her father edited and published two of the newspapers for a rather small town. He was also the projectionist at the local movie theater so Angie, the name used by friends and family and eventually her fans, got to attend the movies for free. This is where her love of movies was born, saying "I loved movies. [The theater] burned down, and we cried for a week."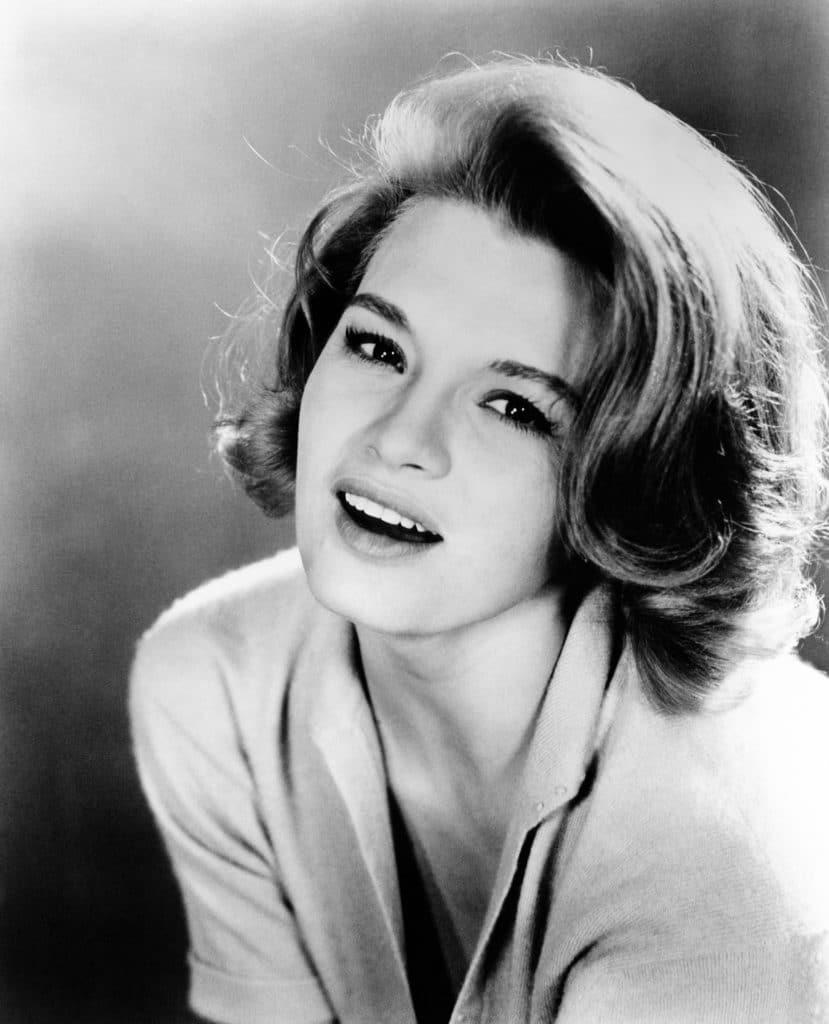 RELATED: '60s Bombshells Then And Now 2021
In the early 40s, a ten year old Angie and her family moved to Burbank, California where she eventually graduated from high school at the age of 15! She was very bright, winning essay contests and dreaming of following dad's footsteps into writing. Dickinson went on to earn a business degree from Glendale Community College.
In 1952, Angie added the Dickinson when she married college football star, Gene Dickinson. The pair divorced eight years later in 1960.
Variety shows to westerns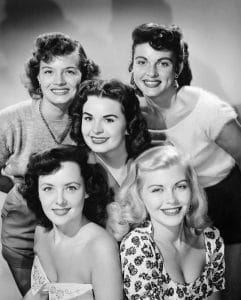 Angie Dickinson began competing in Beauty Pageants and came in second at a local preliminary contest for Miss America. It was here that a casting agent took note and she soon landed a job as a showgirl on The Jimmy Durante Show. She spent the next few years studying acting and soon began landing gigs on variety shows, the first in 1954 on The Colgate Comedy Hour.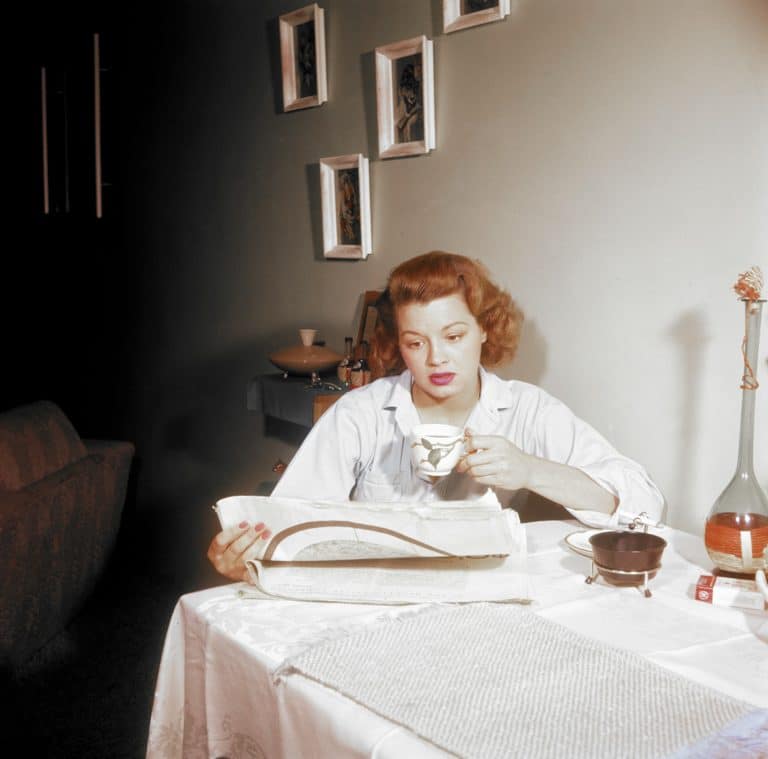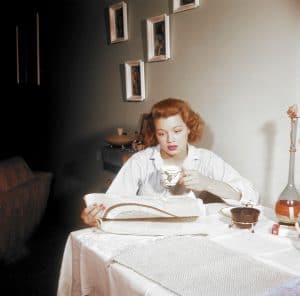 On New Year's Eve 1954, Dickinson made her acting debut in an episode of Death Valley Days., which she completed 3 episodes of that year. And she began to work consistently, 6 Episodes of  Matinee Theatre in 1955, to starring opposite Gunsmoke's James Arness in 1956's Gun the Man Down. Then she followed Arness back to the Gunsmoke set for an episode, playing Rose Daggitt. But she was about to jump to the a-list, co-starring with John Wayne, Dean Martin, and Ricky Nelson in 1959's Howard Hawks directed masterpiece, Rio Bravo. 
Angie played the role of "Feathers,"  a flirty gambler attracted to not only her idol growing up, but the biggest western star of all time… the John Wayne. Dickinson earned a Golden Globe as the New Star of the Year and quickly became one of the most well-known leading ladies of the next decade.
Rat Pack Affairs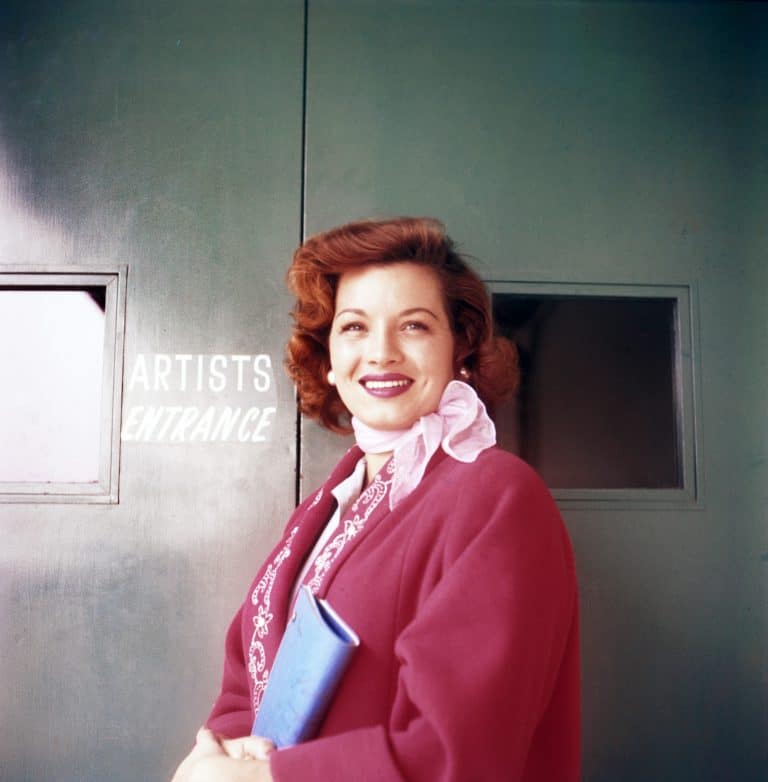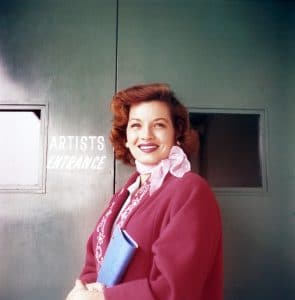 Angie Dickinson then played Beatrice Ocean in 1960, the wife of Frank Sinatra's Danny Ocean in the original Ocean's 11. Five members of the Rat Pack appeared in the film: Sinatra, Martin, Sammy Davis Jr., Peter Lawford, and Joey Bishop. And it seemed that Angie enjoyed being around those iconic Rat Pack members, as she and Sinatra became lifelong friends and even had an on-again off-again affair for nearly a decade.
Speaking of affairs, Dickinson was rumored to have had one with the most important person in the United States at that time: President John F. Kennedy. Angie has denied those claims, but refuses to discuss the subject further. She did campaign for JFK in the 1960s.I'd love to know your thoughts about whether Angie and JFK did more than Meet… get in the comments and let us know.
A '60s movie star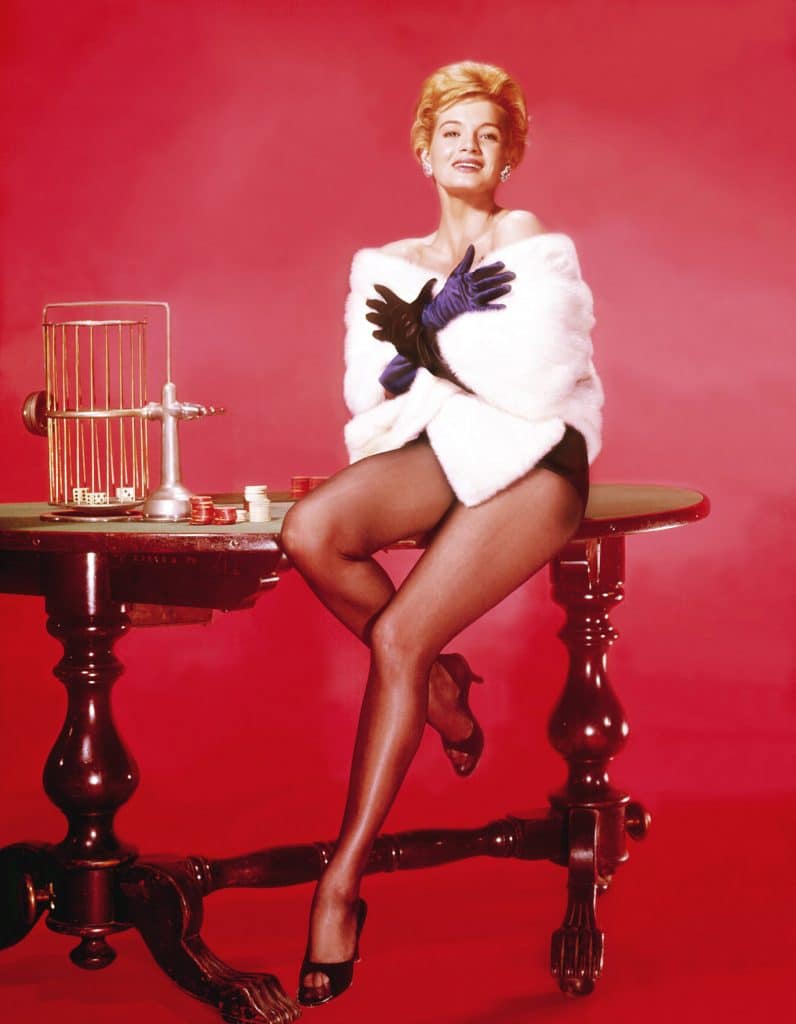 In 1963, Angie shared the screen with a friend of hers in Gregory Peck, playing a tender-hearted military nurse in the dark comedy Captain Newman, M.D. Next she co-starred with Lee Marvin in The Killers, a remake of the 1946 version, and originally intended to be the first made-for-TV movie, but it had to be released in theatres due to its violent content, as Dickinson got slapped by future president Ronald Reagan in his final acting role and sole villain performance.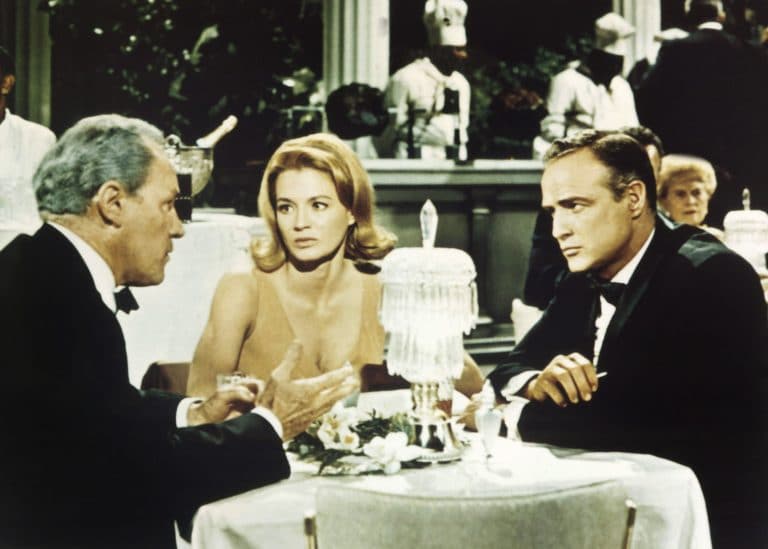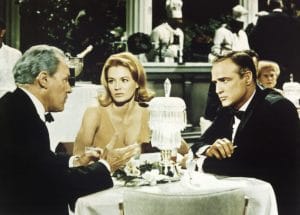 She joined a star-studded cast in 1966's The Chase, a very underrated film starring Marlon Brando and Robert Redford. Then it was time to reunite with not just Frank Sinatra, but John Wayne too, in 1966's Cast a Giant Shadow. In '67's Point Blank, she starred alongside Lee Marvin once again, in one of the films she is most known for. Do you remember the scene where Angie's character pummels Lee Marvin for half a minute? Don't ever get her mad!
And before the 60s could end, Angie co-starred with Burt Reynolds in his first film lead.. 1969's Sam Whiskey, where she gave Burt his first on-screen kiss, and he enjoyed acting their bedroom scene so much, he reportedly kept a still from the scene, had it blown up and hung over the top of his bar at his home, with a caption reading: "An actor's life is pure hell?".
You're under arrest, for being too sexy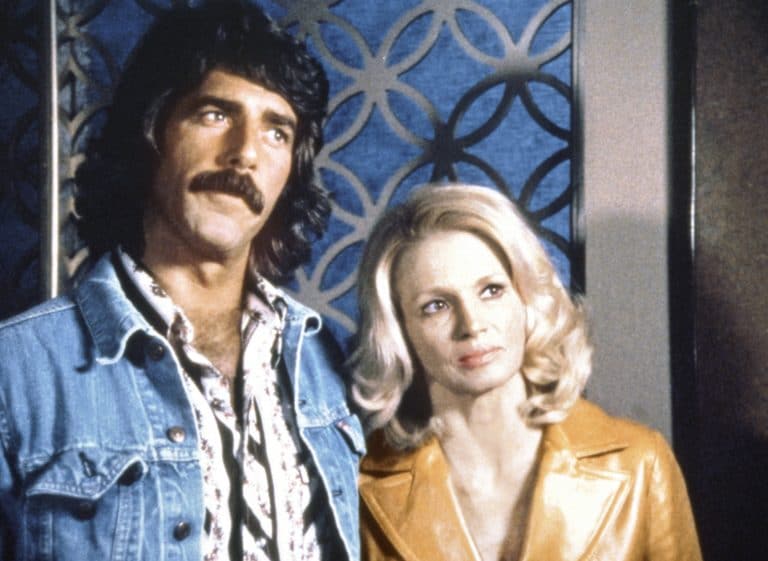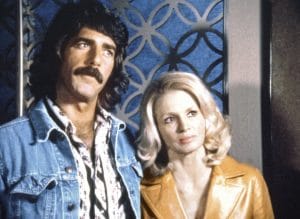 Angie Dickinson knew that she had the Hollywood sex appeal, and didn't mind playing into that for some roles. Dickinson appeared nude in several of the scenes in Big Bad Mama in 1974. That same year, Dickinson appeared as a guest on an episode of Police Story, and it was so popular that NBC offered her her own show Police Woman that enjoyed a lot of success from 1974 to 78. This role made Angie a household name as Sergeant Leann "Pepper" Anderson. Pepper often worked undercover which allowed Dickinson to showcase her acting talents in different scenarios. She earned a Golden Globe win in 1975 for Best Actress in a Drama, and she was nominated for three Emmys, which makes what she said in a 2019 interview that much more shocking, as Dickinson regretted doing the show because it took so much of her time and the remuneration was inadequate in her opinion.
Despite this, many women were inspired by her character and joined the police force. Dickinson remembered receiving many letters thanking her for the inspiration. And that inspiration stayed on tv too, as other producers saw Angie's success as the lead and decided to give the female lead angle a go..  some of those success stories include Charlie's Angels and Wonder Woman. We have great deep dives into both those iconic 70s programs too so check them out if you haven't already!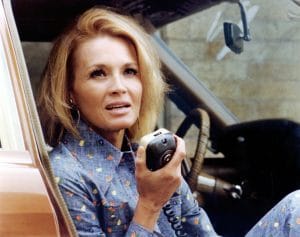 Before giving up Sgt. Pepper for good, she completed the tv movie Ringo, starring Angie as Pepper and of course Ringo Starr as Ringo. Who has seen that gem? Dickinson returned to the theaters for the 1980 movie Dressed to Kill, written and directed by Brian De Palma fresh off of Carrie's success. This erotic thriller costarring Angie and Michael Caine is memorable for its long, silent scene in the museum.  Dickinson was the first choice to play the dutiful wife, Krystle Carrington on the hugely popular prime time soap, Dynasty, but decided to spend more time with her daughter, and turned it down. Later in the decade she turned down the role of Sable Colby on the Dynasty spin-off, The Colbys.
An avid poker player herself, she participated in the second season of Bravo's Celebrity Poker Showdown, with host Dave Foley saying quote: "Sometimes, when we say 'celebrity', we actually mean it." Dickinson made a nice full-circle cameo in 2001's Ocean's 11 remake.Her final acting credit was in a 2009 Hallmark movie titled, Mending Fences.
Let's get personal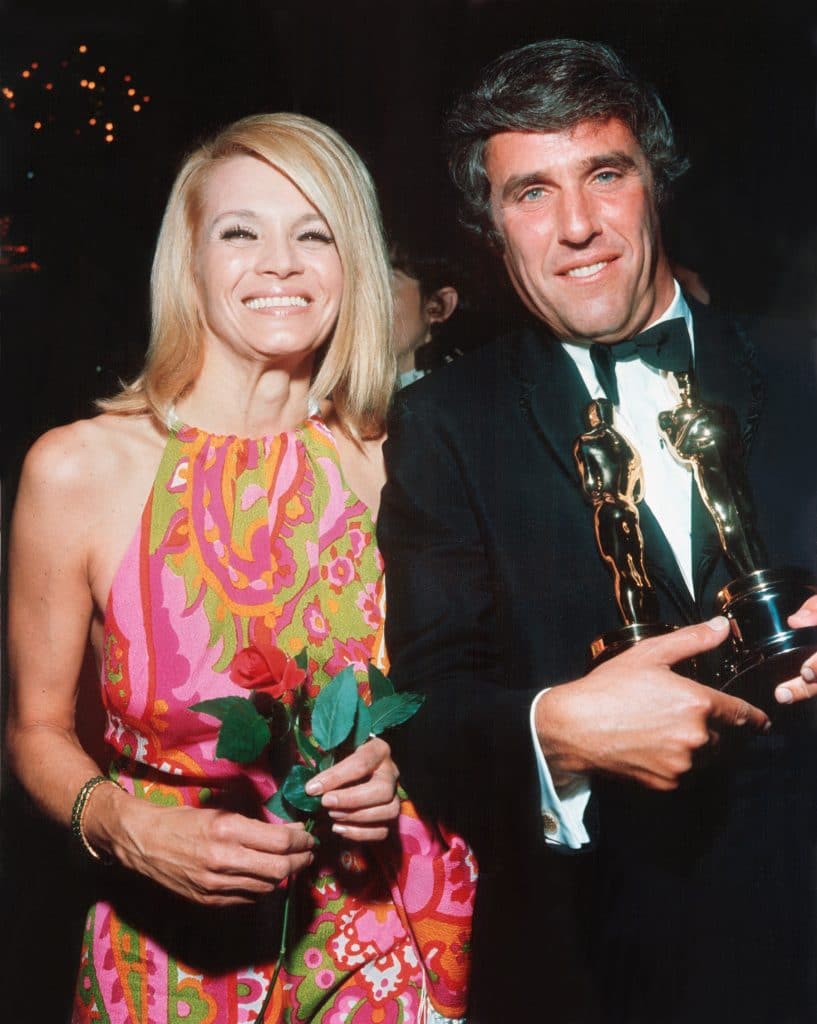 Angie chose to keep her first husband's name Dickinson for the remainder of her career. But she married renowned songwriter Burt Bacharach in 1965 and they remained together 15 years. They had one daughter named Lea Nikki who was born prematurely and suffered several health problems, eventually being diagnosed with Asperger's. Bacharach composed the song "Nikki" for his daughter and as we stated, Angie turned down many roles to remain closer to home and her NIkki.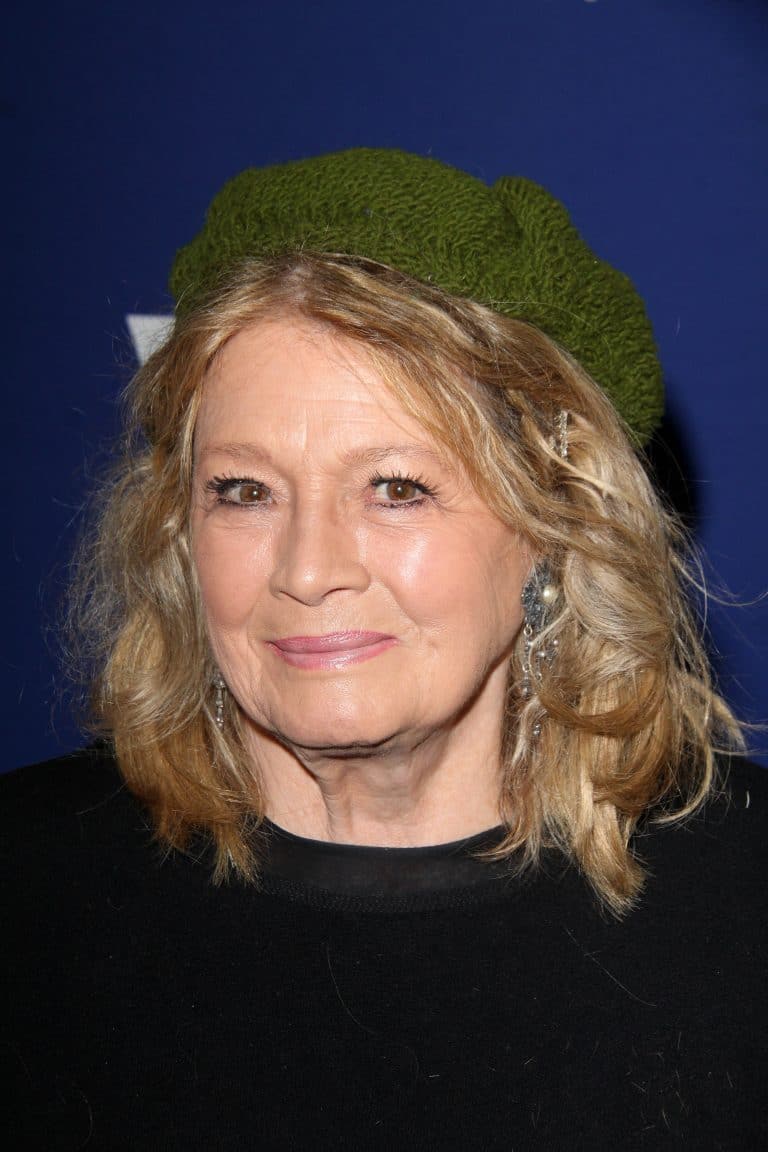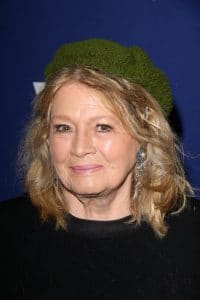 Angie's beloved daughter took her own life in 2007 at the age of 40. Angie and Burt released the following statement: "She quietly and peacefully committed suicide to escape the ravages to her brain brought on by Asperger's. … She was one of the most beautiful creatures created on this earth, and she is now in the white light, at peace." The heartbreak must have been excrutiating.
Today, Dickinson lives alone in Beverly Hills and the stunning 60s bombshell will be 90 years old in September 2021! What a life. What an inspiration. So tell us, Do you have a favorite role that Angie Dickinson portrayed? Maybe it was Sergeant "Pepper," Feathers from Rio Bravo,something else entirely.. What did you watch her in? Let us know in the comments below. We read every single one!