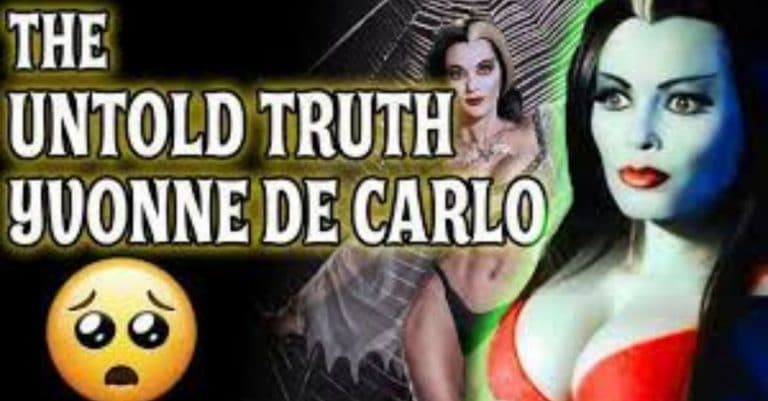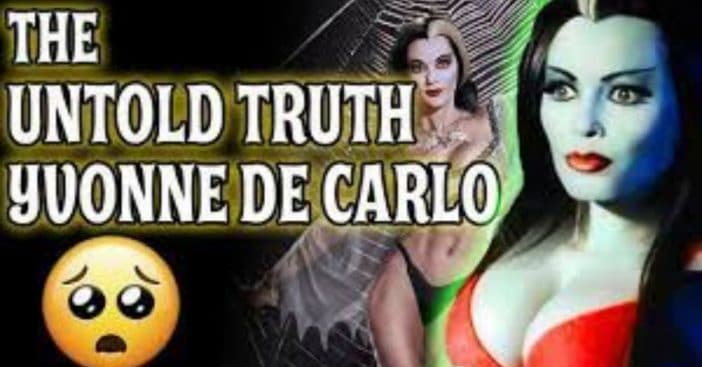 The Munsters are making the rounds in the cultural zeitgeist once again, after a very unsubtle nod from Marvel's recent WandaVision miniseries. Now a whole new generation can get in on the fun— and discover what makes this delightfully frightening family so exciting to watch. 
Let's take a look at the life of Yvonne De Carlo— a prolific actress with over 100 television and film credits including her legendary role as the matriarch of The Munsters.
 Humble Beginnings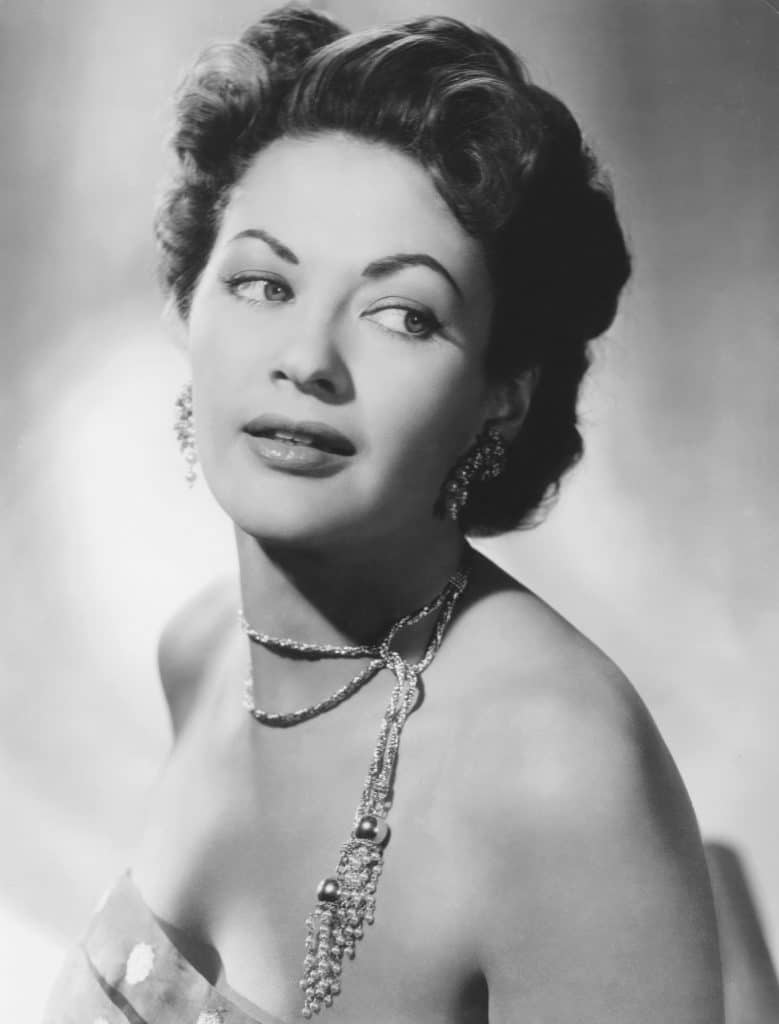 De Carlo was born on September 1st, 1922 in Vancouver. Her father abandoned the family when she was just a child and her mother raised her all alone on just a waitress's salary. 
RELATED: 'The Munsters' Cast Then And Now 2021
In 1937, Yvonne's mother took her to Hollywood when the actress was only 15-years-old to see if she had a shot at working in a newly burgeoning film scene. Unfortunately, nothing really came of it and the two returned home. However, the pair returned to Hollywood only a few years later. After dancing in chorus lines and working as an uncredited character in an abundance of short and feature films like 1941's Harvard, Here I Come, Yvonne landed her first major role in a feature film in 1943's Deerslayer.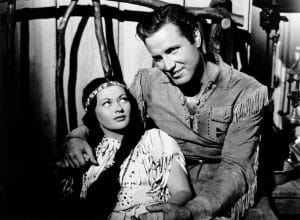 Around this time, De Carlo started dating Director Billy Wilder who was directing his huge noir hit, Double Indemnity (although their romance was very short-lived). And in 1945, after being picked out among 20,000 auditioning young women, she landed the titular role of Salome in Universal's Salome, Where She Danced. While the movie wasn't a huge critical and commercial success, it was just the break Yvonne needed to launch her career into Superstardom.
The Technicolor Queen
Universal Pictures executives were impressed with Yvonne's performance in Salome and decided to offer her a five-year contract. The contract included films like the 1946 Western film, Frontier Gal and the more popular Burt Lancaster-led prison film Brute Force in 1947. Then in 1948, she was first billed in the Western, Black Bart, and the same year standing out in the musical Casbah.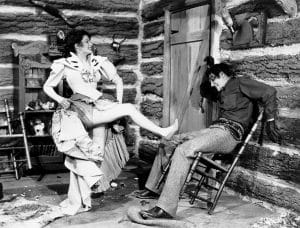 The majority of the pictures in her contract were shot in color, earning her the esteemed title of the "Queen of Technicolor." This became an accolade often shared with Dominican actress Maria Montez, who rejected the lead role of Frontier Gal that De Carlo eventually took. In fact, Yvonne was brought on to Universal as a "backup star" to Montez—oblivious to the heights that her career would take her.
Yvonne De Carlo enjoyed the continued success of her leading roles, especially after landing a part in the 1949 hit noir film Criss Cross. Here, Yvonne once again joined former co-star Burt Lancaster. The actress ended up being the first American film star to visit the State of Israel, performing shows in Jerusalem and Tel Aviv and singing some of her hit songs from movies like Casbah.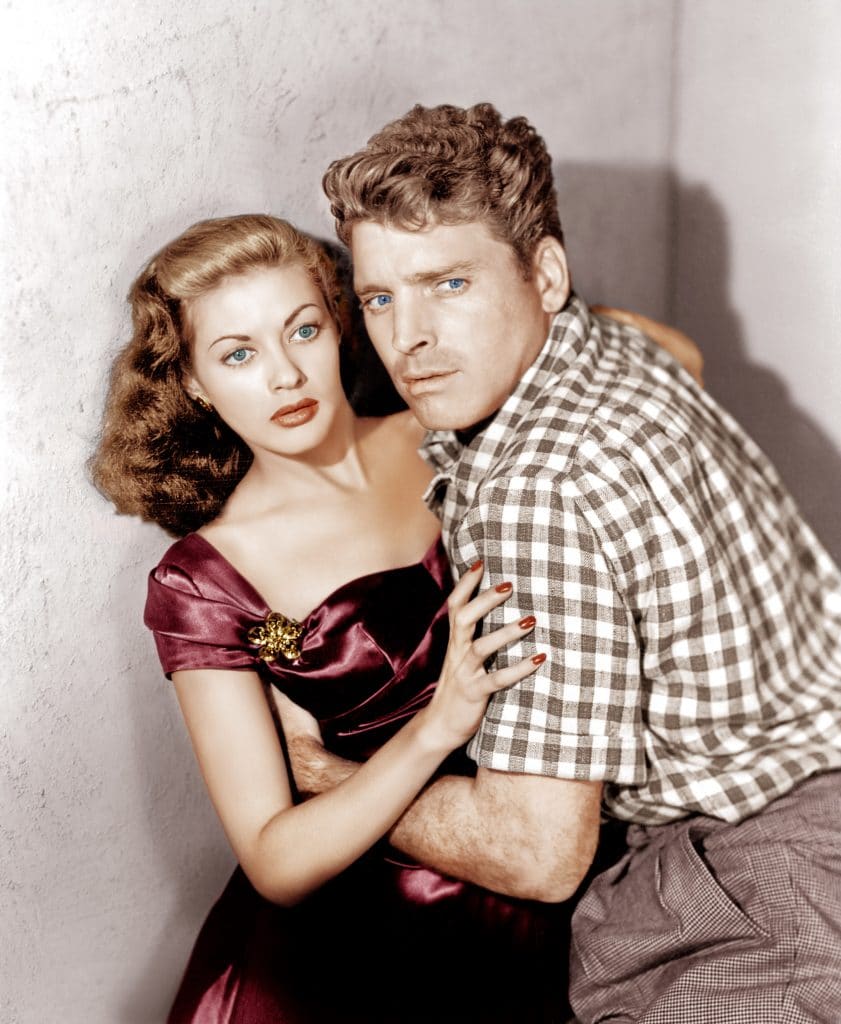 But over time, De Carlo sought "less superficial assignments" like her general Western or romantic heroine roles. In 1956, she got her wish and arguably landed the most important film of her career as Sephora, the wife of Moses in the biblical epic, The Ten Commandments. 
The film was led by decorated director, Cecil B. Demille who was just finishing up his victory lap following the critical and commercial success of his most recent film, The Greatest Show on Earth. She co-starred with legendary actor and future NRA President, Charlton Heston.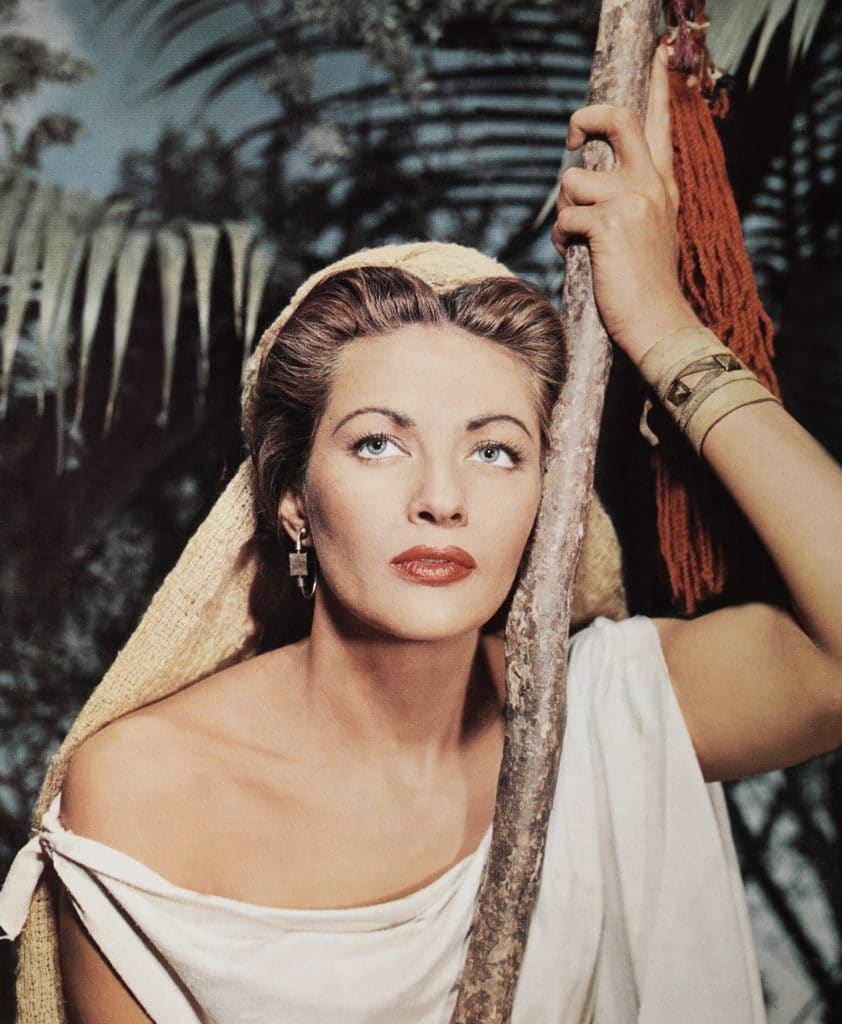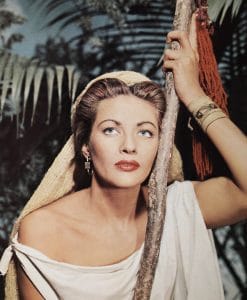 To this day, The Ten Commandments remains one of the highest-grossing films ever made and it sprung De Carlo's career to heights that she never thought possible.
Taking A Knee
On the set of The Ten Commandments, De Carlo fell in love with stuntman Bob Morgan who she had met a year prior while working on Shotgun. Morgan had a daughter from his previous marriage, who De Carlo would later raise as her own. Together they had two sons, Bruce and Michael. And Bruce's godfather was none other than director Cecil B. Demille.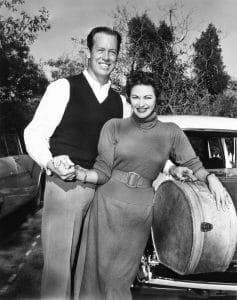 De Carlo's Ten Commandments role served as a launchpad to later roles like Amantha Starr in 1957's Band of Angels. Unfortunately, the movie wasn't a commercial hit and had a lukewarm reception. This Yvonne no choice but to take a knee and return to the B-movies and old westerns she started with. Around this time, Yvonne started to venture into small television roles, guest-starring in shows like Death Valley Days, Burke's Law, and Bonanza.
Later, Yvonne's life took an even stranger turn in the midst of this new shift in her career path when her husband lost his left leg after being run over by a train while filming MGM's How the West Was Won in 1962. The accident left him permanently disabled and Yvonne appeared in various nightclub acts to help foot her husband's large medical bill.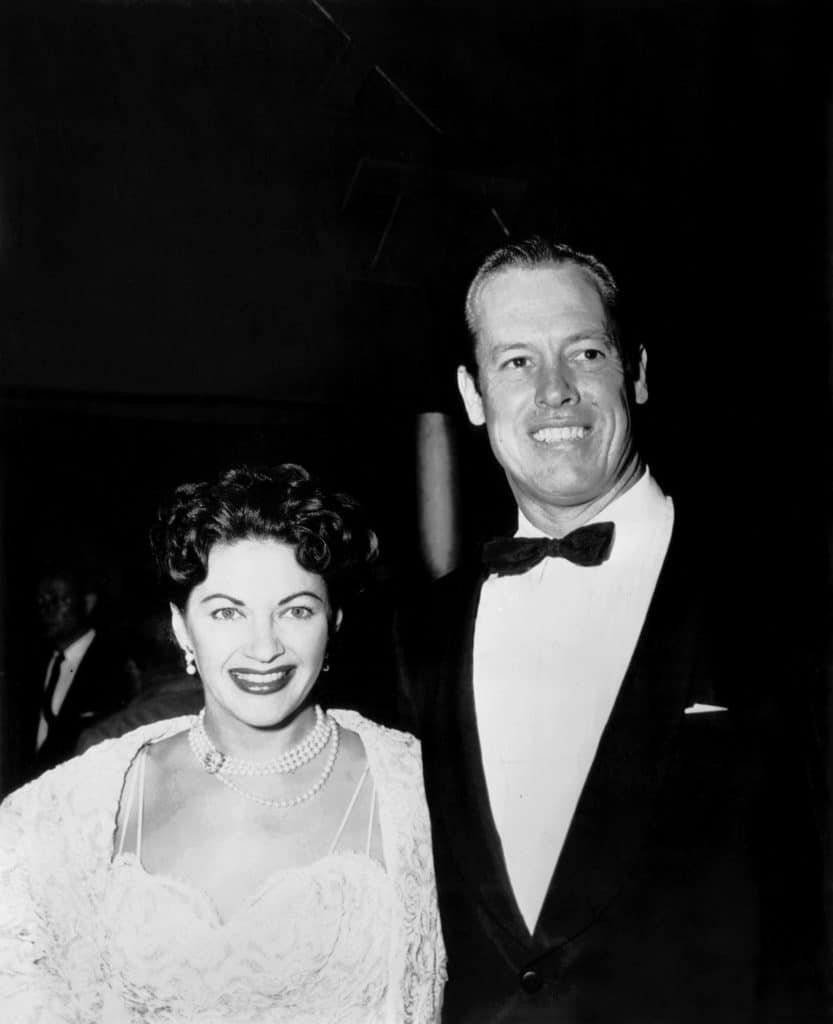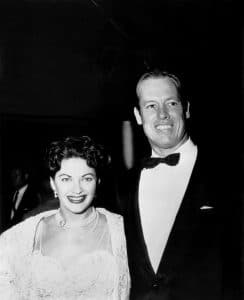 She and Morgan eventually filed a 1.4 million dollar lawsuit against the studio after MGM claimed no responsibility for the accident. The couple would eventually divorce many years later in 1973.
A Mun-Star is Born
Film roles were drying up for Yvonne De Carlo in the early 1960s. She had few prospects and was deeply in debt. So when her old employer, Universal Pictures, phoned her up looking for a leading female for a sitcom about a family of monsters in suburbia, Yvonne De Carlo signed the contract.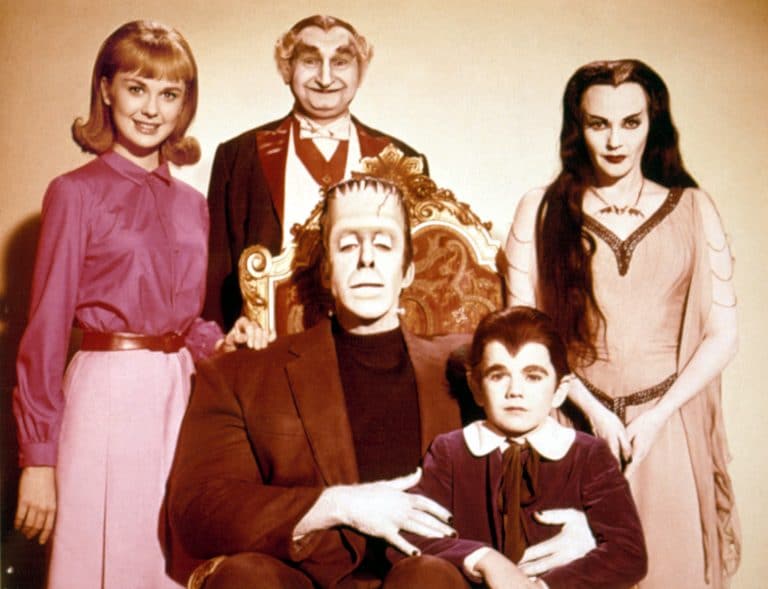 That sitcom was The Munsters. The show premiered on September 24, 1964, and the world would soon see Yvonne De Carlo in a whole new light as the family matriarch, Lily Munster. This role would define Yvonne's acting career for the rest of her life. Initially, Lily Munster was played by actress Beverly Owen. Owen played the family's matriarch for the first 15 episodes of the series before she was replaced by Yvonne. 
As soon as Yvonne adjusted to her role on the show, her skepticism and concerns faded away. Even costar Fred Gwynne, who played her Herman Munster and had some concerns about the new cast addition, warmed up to De Carlo's on-set presence. And Fred wasn't the only one. Adults and children across America were charmed by the new Lily Munster and were swept up by the fever of this hilarious new show. Yvonne was told to play the role like "Donna Reed" which you may not have been able to immediately tell by her makeup—which took roughly three hours each shoot to put on and included a 20-plus pound wig.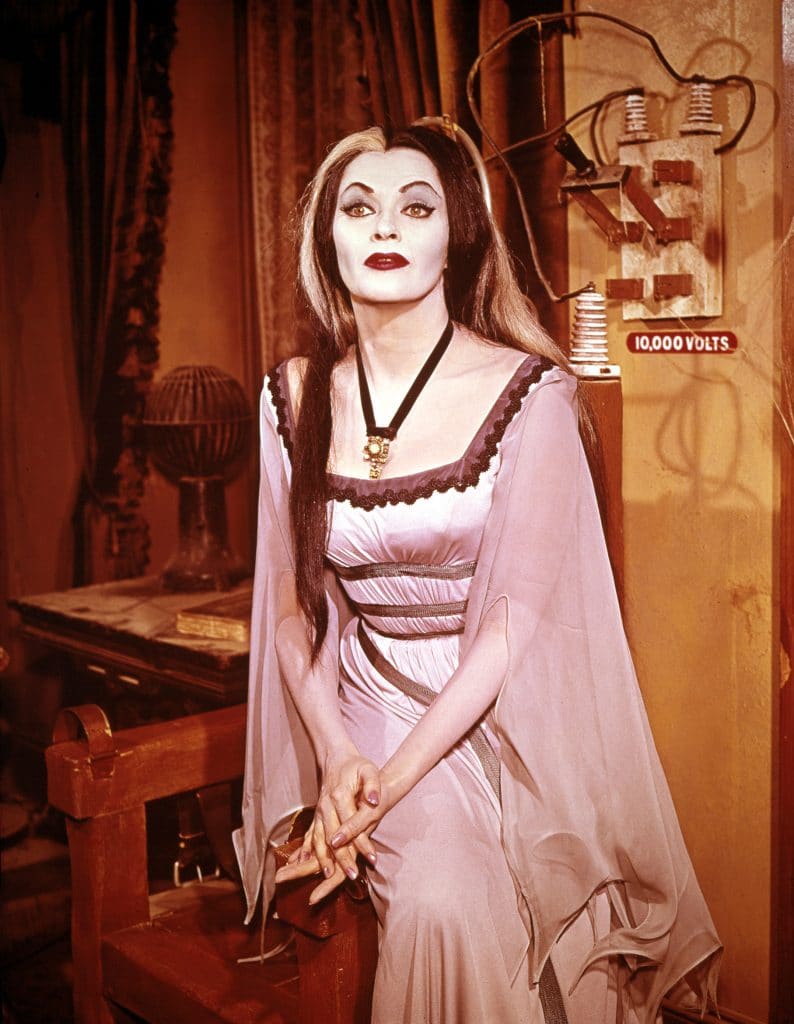 De Carlo, expressive when playing Lily Munster, constantly gestured with her hands to make the character something of her own. Lily looked glamorous and fashionable despite her age—over 100 years old. She also always managed to show off her chops as one spooky, spunky mother and loving wife.
Despite The Munsters' lasting influence, the show only lasted a surprisingly paltry two seasons. Universal Pictures later produced a feature called Munster, Go Home in 1966. This was was the first time The Munsters ever appeared in color since the original pilot episode. Unfortunately, the movie was not a commercial success and soon spelled the end for America's favorite frightening family. De Carlo would return, however, in the 1981 TV movie, The Munsters' Revenge with costars Gwynne and Grandpa Munster, aka, Al Lewis
Curtain Call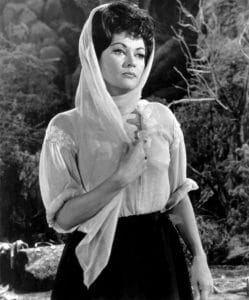 After The Munsters, Yvonne took some time to guest star in shows like The Girl from U.N.C.L.E and The Virginian and went back to her western roots in the late 60s films, Hostile Guns, and Arizona Bushwackers.
The actress then took some time to focus on her musical career and starred in a five-month tour of Hello Dolly and a 15-week run of Little Me. She also appeared in the Steven Sondheim musical Dollies as Carlotta Campion—a role she said was "written especially for her." De Carlo continued until 1995 when she unofficially retired from acting. Some highlights include the 1975 sex comedy film, Blazing Stewardesses, the 1980 horror film American Gothic and the 1990 horror film Mirror, Mirror.
Yvonne De Carlo's final performance was as Norma in the 1995 Disney television film, The Barefoot Executive. This was a remake of the 1971 film of the same name. In 1998 De Carlo suffered a minor stroke and almost ten years later she died of heart failure on January 8th, 2007. Her career might have been a large and varied tapestry of film, musical, and television roles, but the world will always remember Yvonne De Carlo as Mrs. Lily Munster.