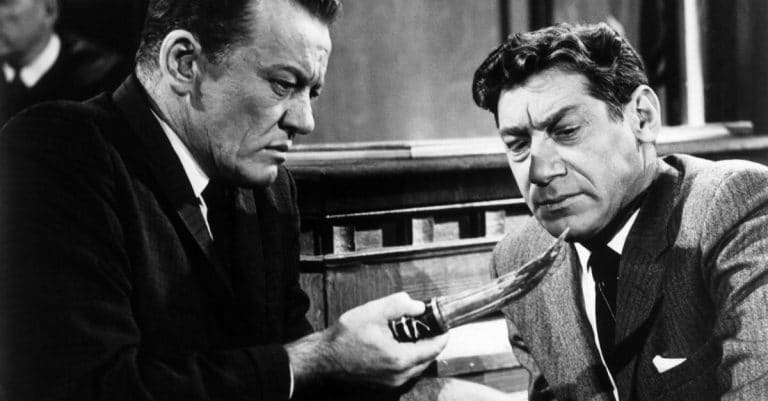 First impressions are important, especially for a series that wants to last. So, even opening credits end up carefully crafted to present just the right aura to the audience. Some limitations and events can actually greatly impact those opening credits, though, even for seemingly controlled shows like Perry Mason. Off-screen, things took a decidedly uncontrollable turn.
One night changed everything for the station, show, and several individuals caught up in a police raid. Of course, no one failed to notice the irony in this development, and the whole incident caught a lot of public attention. Learn just why the season three opening credits for Perry Mason went through one very crucial change all thanks to a police raid.
A police raid shakes the 'Perry Mason' opening credits to its core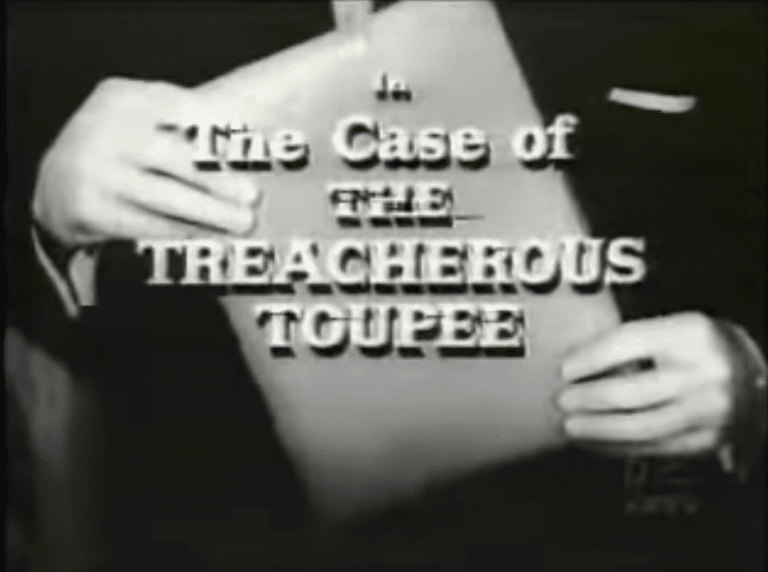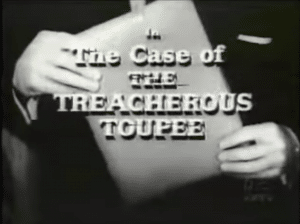 A typical Perry Mason opening credits sequence shows Perry Mason (Raymond Burr) holding legal documents. As the names roll by, he walks over to the prosecution, Hamilton Burger. Burger reads over the documents while, under his head, the name William Talman appears.
RELATED: 15 Facts That You Have Not Heard About Perry Mason
All that needed to change, however. On March 26, 1960, "The Case of the Bashful Burro" aired with this typical sequence playing out. But the next episode, "The Case of the Crying Cherub," worked differently. Instead, it froze on the documents Mason held, then proceeded past Talman's credit – and even his appearance. Why?
Talman gets caught up in a raid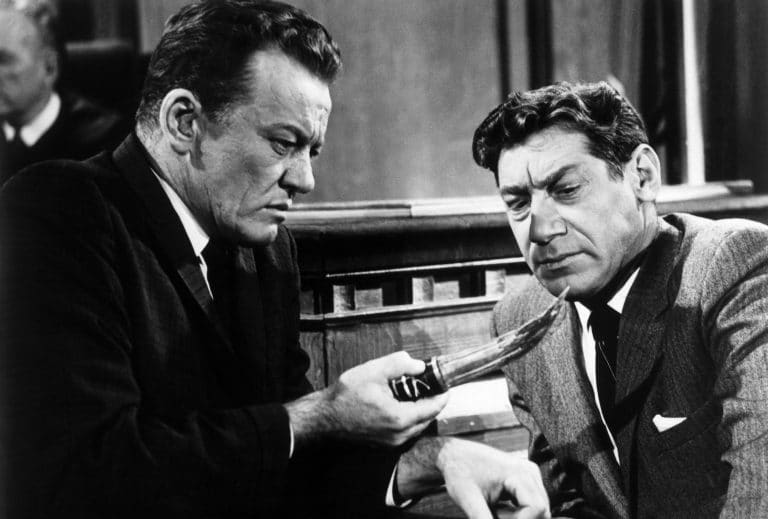 Earlier that month, police had burst into a home playing host to a fashionable gathering. Four men and women ended up arrested on "a morals count." One of the arrested, who like his cohorts posted the $1,050 bail, was William Talman, known to TV-watchers as Perry Mason's arch-rival Hamilton Burger.
To the Associated Press, Talman said, "There must be some kind of mistake. This could ruin me." At first, it looked like it might. Talman stopped appearing in the credits because CBS fired him within the week of his arrest. His own attorney, Harold Rhoden, very publically condemned this ironic application of justice, noting, "Talman has not been tried as yet for any offense. He has not been found guilty of any offense. Yet here CBS, producers of, of all things, The Perry Mason Show, has found Talman guilty before he has a trial." Indeed, Talman ended up cleared of all charges and CBS hired him again after pressure from his thousands of friends and TV-rival, real-life best friend Raymond Burr.