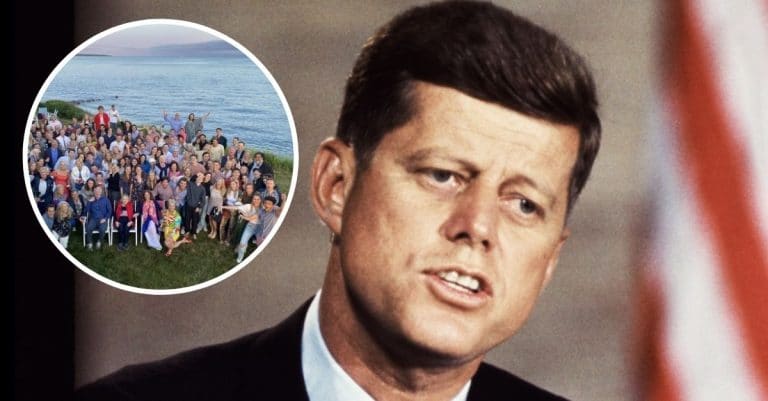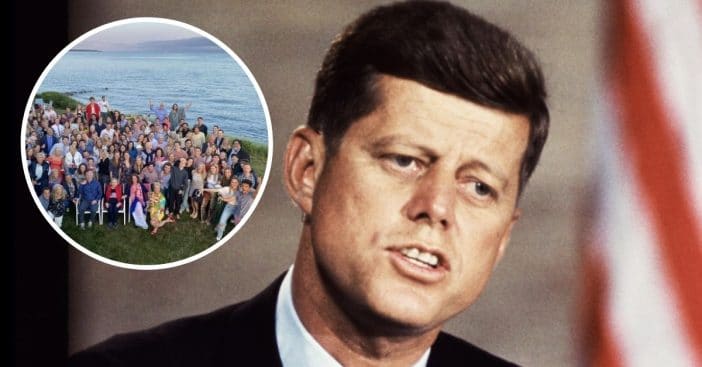 The Kennedy clan got together to celebrate the Fourth of July this year. They shared a photo of the entire family on Instagram. Kerry Kennedy shared the photo. She is the daughter of former United States Attorney General Robert F. Kennedy.
Kerry wrote, "Happy Fourth of July from our family (and friends) to yours!" They somehow managed to squeeze everyone in and it looks like they are having a great time. The family usually shares a family photo each year, but last year they couldn't due to the pandemic.
See the Fourth of July family photo of the Kennedys
View this post on Instagram

There is a new face in the photo this year! Robert F. Kennedy's grandson, Conor is dating a model named Ava Dash. They have been dating for a while but they made their first public debut last month in the Hamptons at a fundraiser.
RELATED: Handwritten Letter By Jackie Kennedy Donated To JFK Library Foundation
View this post on Instagram
A source said they met in 2019 but got really close last summer. They said, "Normally there are so many other friends around, but since it was just them at the house I think they really got to connect. After that weekend, they had flown back to L.A. together and have officially been dating for around seven months."
Exciting times! Do you like their annual family photo? Learn more about the Kennedy family below: