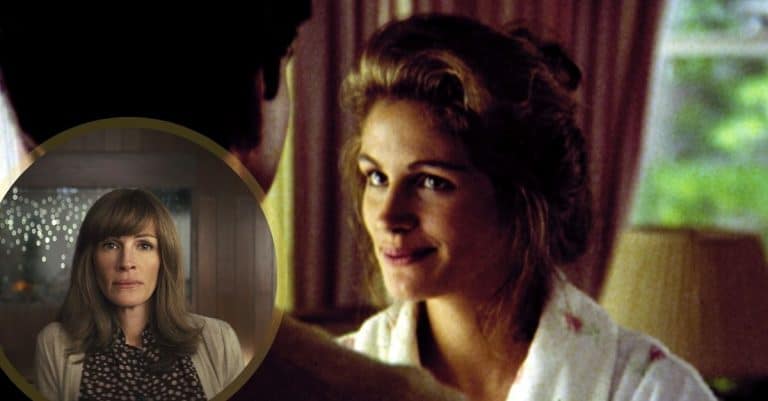 Julia Roberts took her place in Hollywood in the late '80s and never looked back. With the independent film, Mystic Pizza, and her feature in '89's Steel Magnolias, Roberts stole hearts with her big smile and warmth.
The actress's performance as a young bride with diabetes brought her first Academy Award nomination and first Golden Globe Award. That role in Steel Magnolias also brought her to the center stage for major Hollywood films to come.
Julia Roberts in the '90s
The 1990s brought the actress into some of her major breakout roles in mainly romantic comedies. In 1990, Julia Roberts starred alongside Richard Gere in the classic, Pretty Woman.
RELATED: 'Steel Magnolias' Cast Then And Now 2021
Roberts won the role of Vivian Ward, an assertive freelance prostitute after major stars first turned it down. Some of these actresses included Molly Ringwald, Meg Ryan, Michelle Pfeiffer, and Daryl Hannah— Roberts' co-star in Steel Magnolias. The role of Vivian earned Julia Roberts her second Golden Globe Award win as Best Actress for a Musical or Comedy. That year, Pretty Woman had the highest number of ticket sales in the U.S. ever for a romantic comedy. The film also clocked in at about $463.4 million globally.
That same year, Julia Roberts starred as one of five students in the supernatural thriller, Flatliners. Then, in 1991, Roberts took on the role of a battered wife in Sleeping with the Enemy. The actress then played Tinkerbell in Steven Spielberg's Hook and starred as a nurse in the film Dying Young. Both of these films also released in 1991 received a highly positive audience response.
After filming movie after movie in both '90 and '91, Roberts took a brief two-year hiatus from the big screen. In 1993, the actress was the subject of a People magazine article titled, "What Happened to Julia Roberts?" That same year, the actress returned to the big screen alongside Denzel Washington in the thriller, The Pelican Brief. In the film, Julia Roberts played a law student who uncovers a conspiracy that puts herself and others in danger. The film was a slam dunk and grossed $195.2 million worldwide.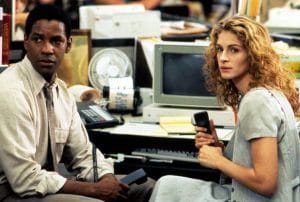 Then, in 1996, Roberts guest-starred in the second season of the sitcom Friends. She also appeared alongside Liam Neeson in the historical drama, Michael Collins.
By the late '90s, Julia Roberts returned to rom-coms and filmed My Best Friend's Wedding in 1997. The film was a global box-office hit and is still considered one of the best romantic comedy films of all time.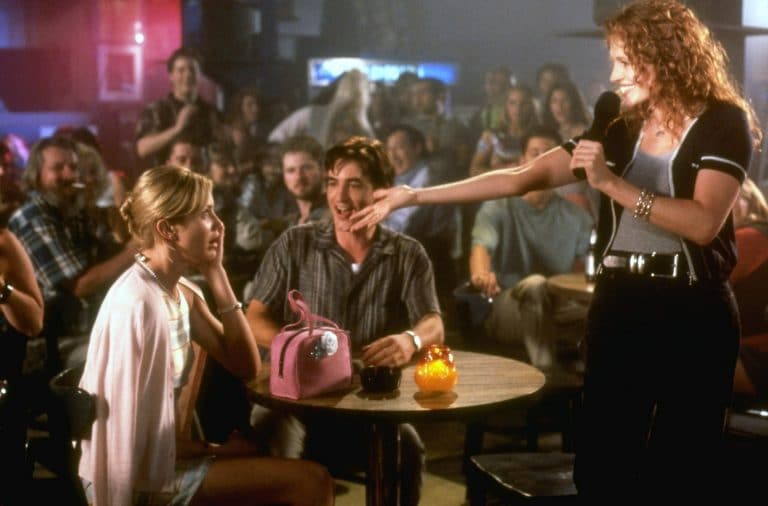 In 1998, the actress starred alongside Susan Sarandon in Stepmom which revolved around the relationship between an ill mother and the future stepmother of her children. Reviews for the film may have been mixed, but that didn't prevent it from grossing in at about $160 million worldwide.
Julia Roberts wrapped up the '90s with two box-office hits in 1999. First, her starring role alongside Hugh Grant in Notting Hill raked in at $363 million worldwide. Then, Roberts joined forces once more with Richard Gere in Runaway Bride. The film grossed $309.4 million around the globe.
The 2000s, Comedy, and More
In the year 2000, Julia Roberts played real-life environmental activist, Erin Brockovich in the film of the same name. With this film, Roberts hit another milestone by becoming the first actress to be paid $20 million for a film. Rolling Stone's Peter Travers wrote, "Roberts shows the emotional toll on Erin as she tries to stay responsible to her children and to a job that has provided her with the first taste of self-esteem."
Erin Brockovich made $256.3 million globally and helped Roberts achieve the Academy Award for Best Actress. Following this, the actress starred alongside Brad Pitt in 2001's The Mexican.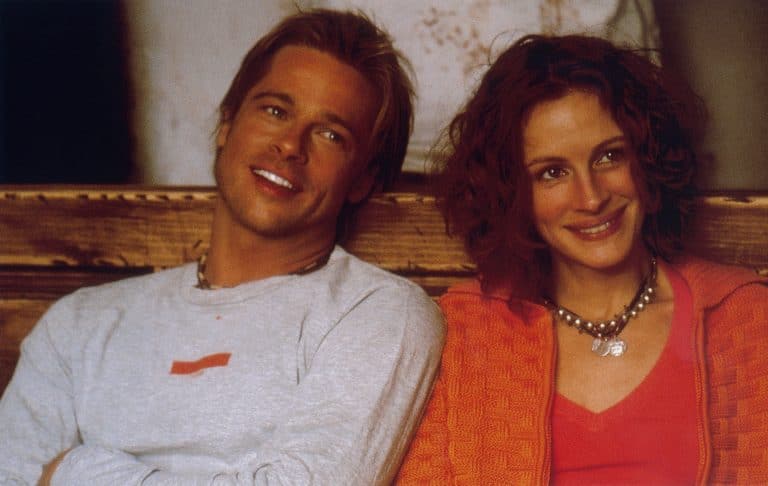 Following this, Roberts starred in America's Sweethearts, also filmed in 2001. Some major names in this film include Billy Crystal, John Cusack, and Catherine Zeta-Jones. Reviews of the film were generally not too great, but it was still a commercial success.
In the fall of 2001, Julia Roberts worked with Steven Soderbergh for the second time since Erin Brockovich. This time, in Ocean's Eleven. This comedy-crime mix was a remake of the 1960 film of the same name. Roberts acted alongside George Clooney, Brad Pitt, and Matt Damon for this role. Ocean's Eleven became the fifth highest-grossing film of the year with a total of $450 million worldwide.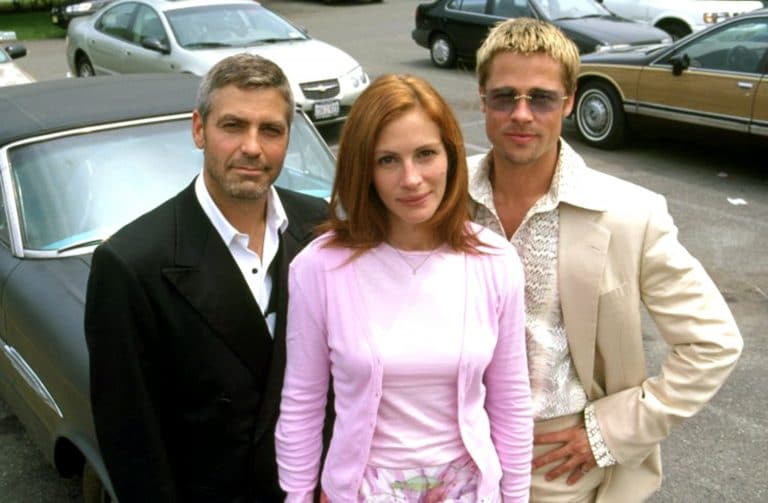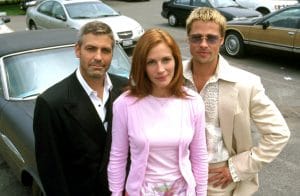 2003 and 2004 saw Julia Roberts in Mona Lisa Smile and Closer. In 2004, she reprised her role as Tess Ocean in the sequel Ocean's Twelve. The sequel was less well-reviewed than its predecessor, but it still raked in at $363 million.
In 2005, Julia Roberts made The Hollywood Reporter's list of the 10 highest-paid actresses each year from 2002 to 2005.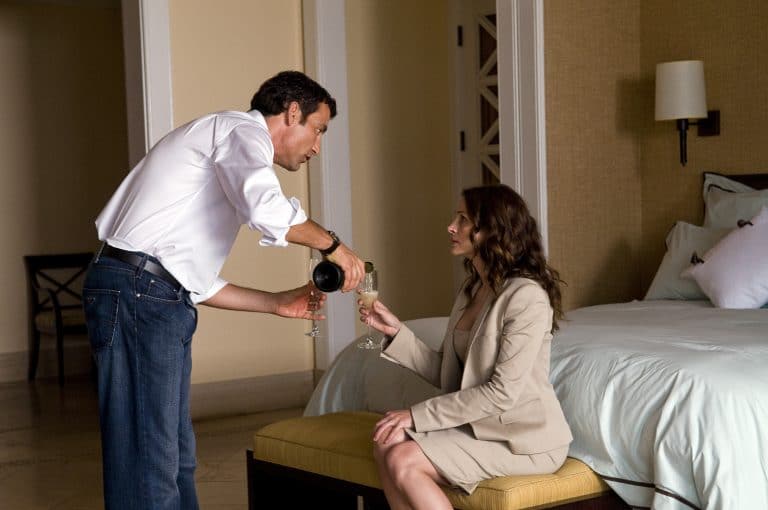 On December 21, 2007, Roberts' next film Charlie Wilson's War hit theaters. The actress earned her sixth Golden Globe nomination for her role as Joanne Herring. She later received her seventh nomination for her performance in Duplicity.
Wrapping up the early 2000s, Julia Roberts became the global ambassador for Lancôme.
Eat Pray Love, The 2010s, and Beyond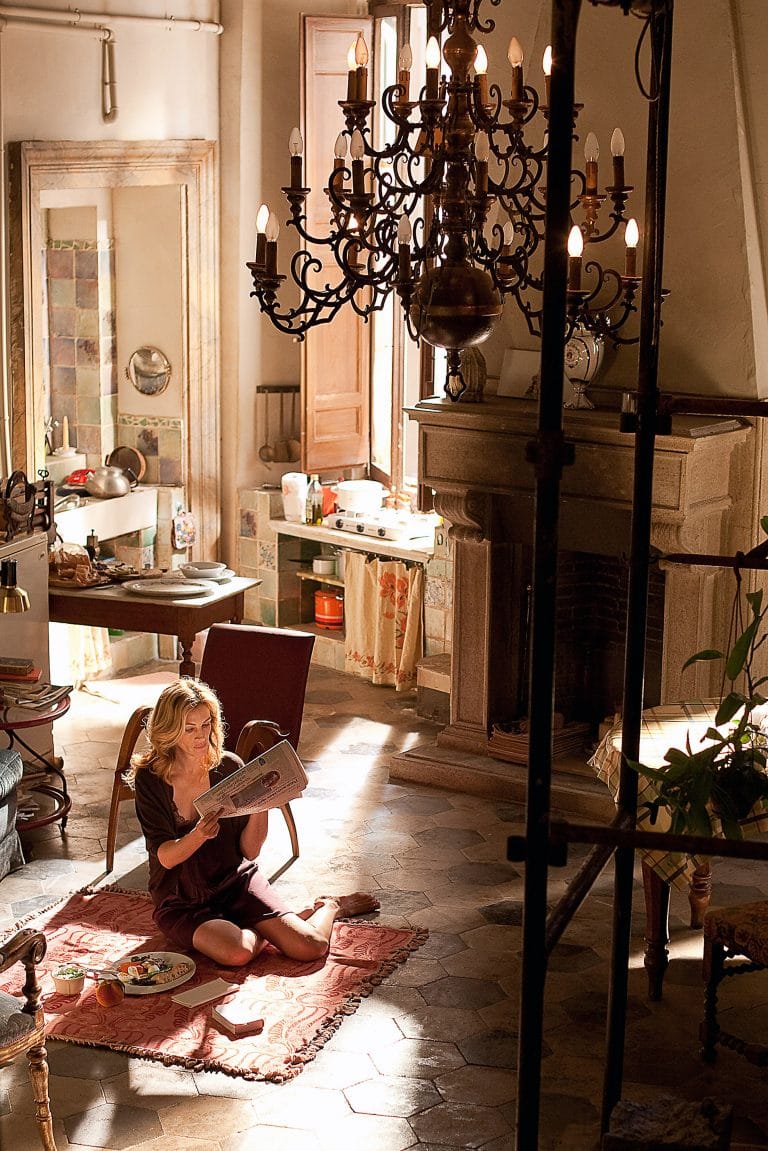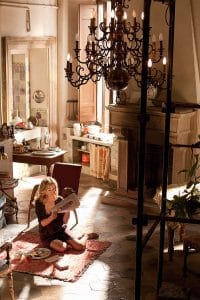 The year 2010 gave fans the ability to see Roberts take on the role of a U.S. Army captain in the film Valentine's Day. That same year also brought the actress to another major role for her in Eat Pray Love. The film had the highest debut at the box office for Julia Roberts since her role in America's Sweethearts. The actress earned $3 million upfront for her role in the film adaptation of the popular memoir.
Later that year, Roberts signed a five-year extension with Lancôme for $50 million. She then starred as Queen Clementianna in the 2012 adaptation of Snow White titled, Mirror, Mirror.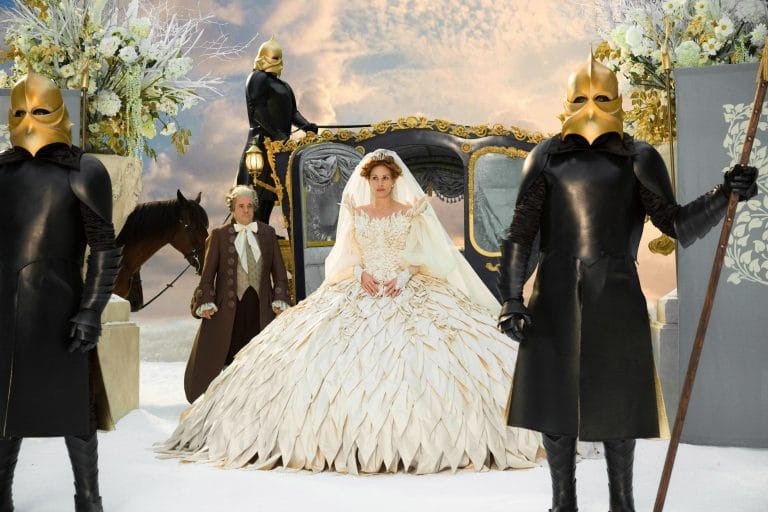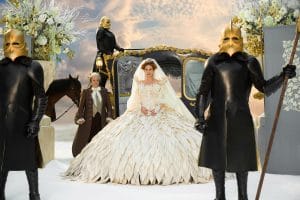 In 2013, Julia Roberts starred alongside Meryl Streep in the black-comedy-drama August: Osage County. The story was based around a dysfunctional family that reunites when the patriarch disappears. The actress's performance in this role earned her nominations for the Golden Globe Award, Screen Actors Guild Award, Critics' Choice Award, and Academy Award for Best Supporting Actress.
Then, in 2014, Roberts starred as Dr. Emma Brookner in the TV adaptation of Larry Kramer's AIDS-era play, The Normal Heart. Her performance in this awarded her a nomination for the Primetime Emmy Award for Outstanding Supporting Actress in a Miniseries or a Movie.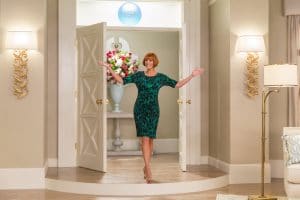 Additionally, in 2016, Julia Roberts reunited with Garry Marshall in the rom-com Mother's Day. The film was a semi-flop, receiving negative reviews from critics, but raked in at $48.5 million.
Finally, in 2017, Roberts played the mother of a boy with Treacher Collins syndrome in the film, Wonder. The film is an adaptation of the 2012 novel of the same name by R.J. Palacio. The Times reported that Julia Roberts lifted "every one of her scenes in Wonder to near-sublime places." Wonder emerged as one of the actress's most widely seen films and grossed in at $305.9 million.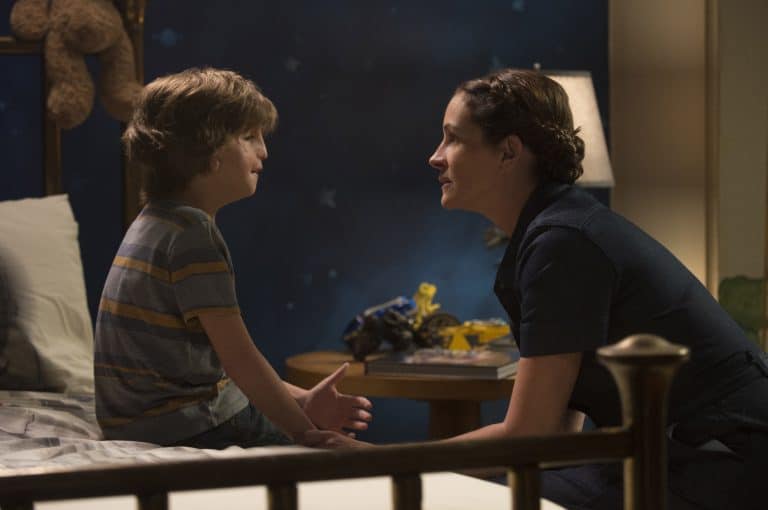 Personal Life
Over the past few years, Julia Roberts had romantic partnerships with actors Jason Patric, Liam Neeson, Kiefer Sutherland, Dylan McDermott, and Matthew Perry. The actress nearly married Sutherland, however, they separated three days before their scheduled wedding in June of '91.
On June 25, 1993, Roberts married country singer Lyle Lovett. However, the pair separated in March of '95. The actress then dated actor Benjamin Bratt from 1998 to 2001.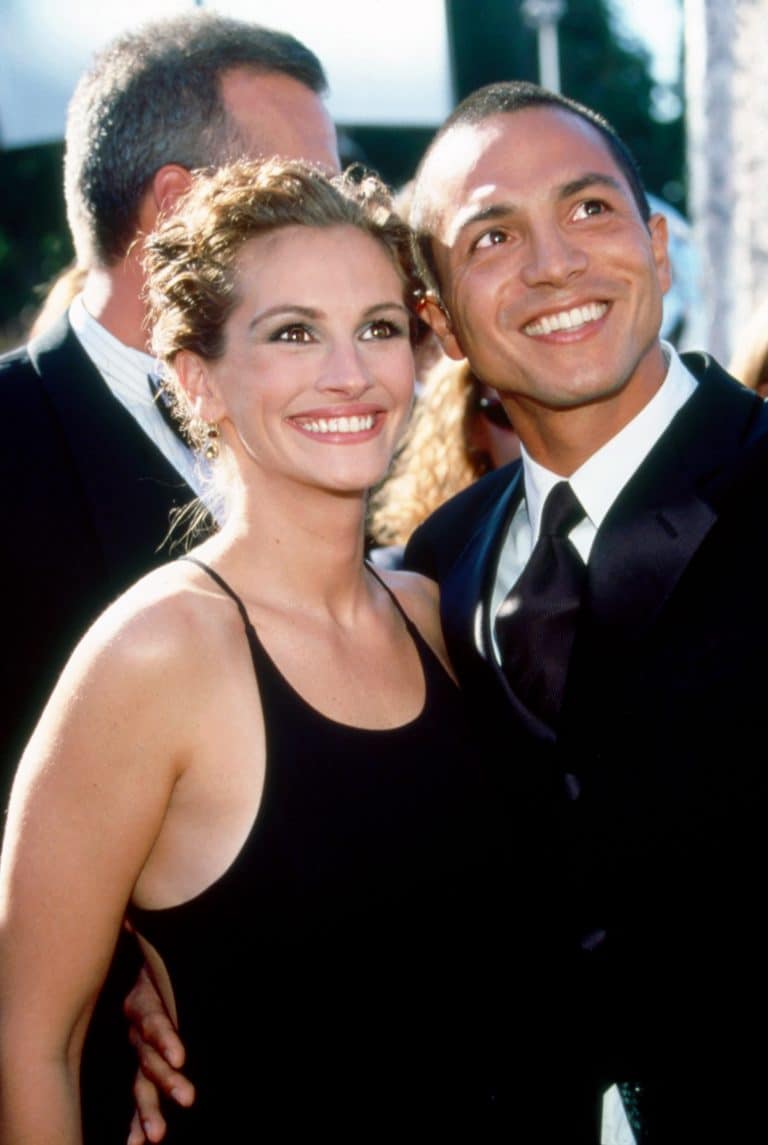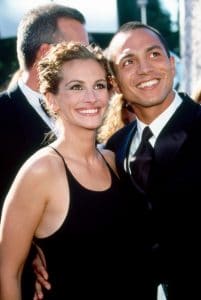 Today, Julia Roberts is married to cameraman Daniel Moder. The couple met on the set of The Mexican in 2000 while she was dating Bratt and Moder was married to his first wife. A year later, Moder filed for divorce and married Roberts as soon as it was finalized in 2002. Together they have three children: twins, a daughter, and a son, both born in November of 2004, and another son born in June of 2007.
In 2010, Roberts made her religion public and said she is Hindu. Additionally, she has spent her time volunteering for UNICEF and other organizations.