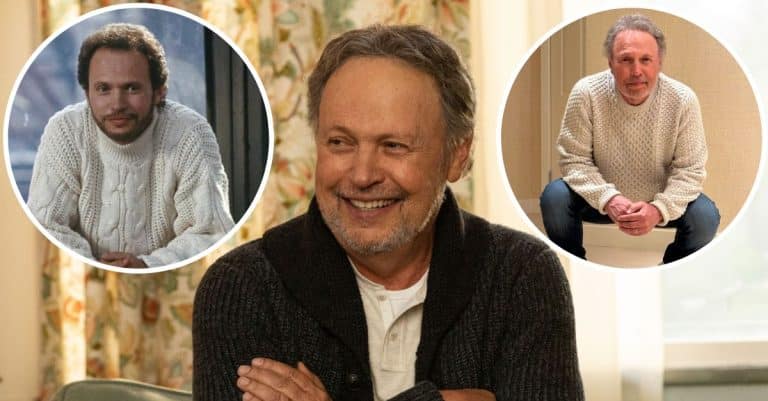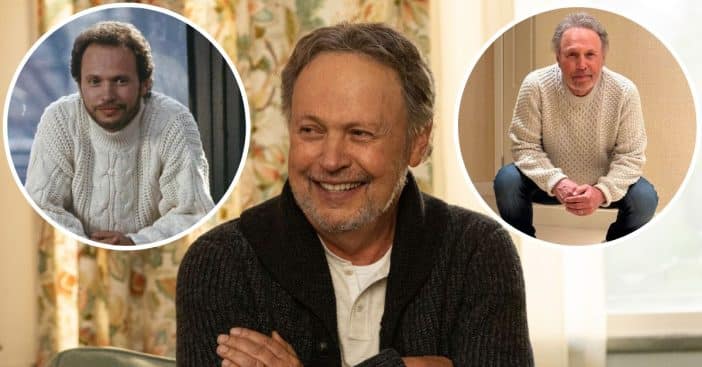 Billy Crystal recently turned 75 years old and to celebrate his birthday, he shared a photo, inspired by his famous role in the '80s romcom, When Harry Met Sally. In the picture, he recreated his look as Harry from the show, wearing a white sweater, jeans, and a pair of sneakers.
He posed in the same squatting position as he did in one of the most memorable scenes of When Harry Met Sally. Billy shared both the original picture from the movie and the recreated version on his Twitter page side by side, with a short caption that reads, "Thank you all…"
Billy Stole Fans' Hearts Playing The Character, Harry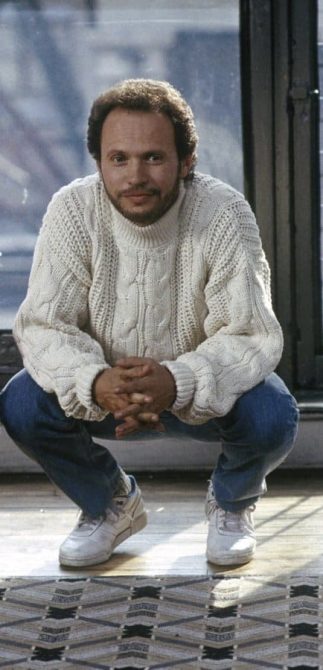 Billy has hosted the Oscar awards several times from the early '90s until 2004. During the 27th Annual Critics Choice Awards, he received a Lifetime Achievement Award and joined the league of celebrities like Lauren Bacall (1997), Robert Wise (1998), Clint Eastwood (2004), Kevin Costner (2015), and Eddie Murphy (2020).
Aside from anchoring the award show, Billy has also been on fan-favorite shows like The Princess Bride and SNL. However, it seems his fans acknowledge and cherish his role as Harry in the romantic sitcom from way back the most, despite his impeccable hosting record.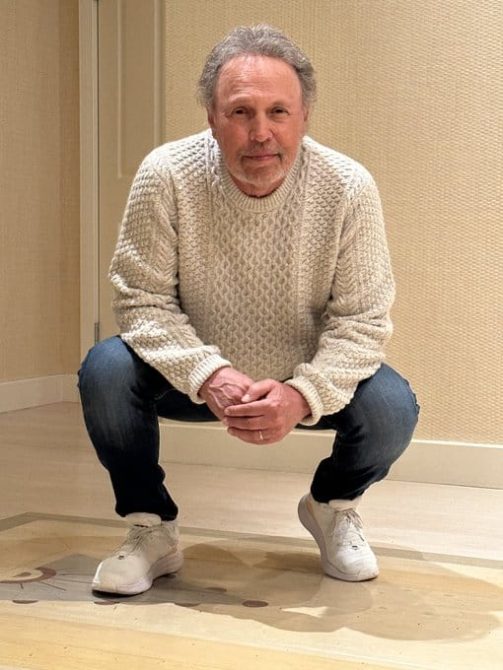 'When Harry Met Sally' Was Released More Than Three Decades Ago
It has been over three decades since the release of When Harry Met Sally and this summer will be its 34th anniversary. Billy detailed that he fell in love with the character he played and the filming process. "I just felt so plugged into the process of making the movie…," Billy revealed. "Not that anything is ever easy, but it was just such a joy to see it come to life. The movie is beautiful and simple and appropriate, and every shot is just right."
In December 2022, When Harry Met Sally received recognition from the National Film Registry by the Library of Congress. Billy was nominated for the Golden Globe Best Actor category in 1990 for playing Harry.