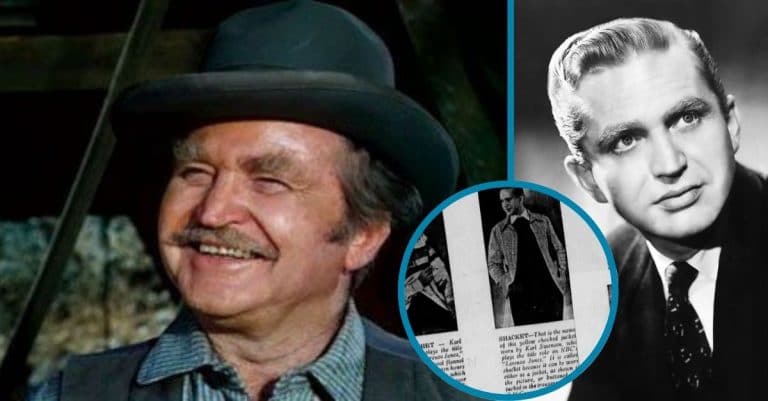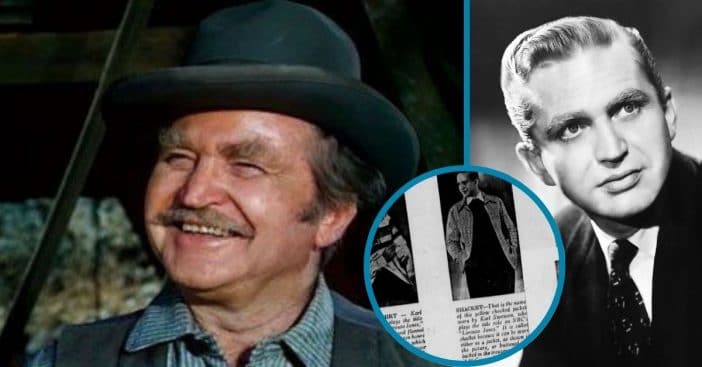 When asked to reminisce over the career of Karl Swenson, various titles might come to mind. For some, he was Lars Hanson, town elder in Little House on the Prairie. To others, he would always be the enigmatic Mayberry resident Mr. McBeeVee from The Andy Griffith Show.
But before even both of these, he could be seen prominently modeling 1940s fashion as a popular presence in pictures and on the radio. In fact, he became a rising star on the airwaves while also making a name for himself on TV. Learn more of the wacky, chic journey of Karl Swenson.
Strike a pose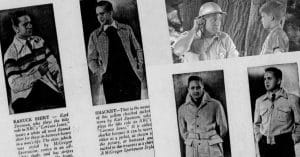 Before Mayberry, there was Waterbury, The Waterbury Record, specifically. In 1946, Swenson appeared in an advertisement wearing four jackets fitting the style at the time. His power to sway consumers was evident by the accompanying caption.
RELATED: 'Little House On The Prairie' And 'The Andy Griffith Show' Share A Drunk Sheriff Through Hal Smith
"Karl Swenson, who plays the title role in NBC's Lorenzo Jones, wears a white all wool flannel shirt for those in-between hours in a man's life," one read. Another dictated, "Karl Swenson, who plays the title role on NBC's Lorenzo Jones, likes the ease of motion the full cut sleeves and snug knitted waistband gives him." In fact, Swenson was something of an early influencer, enough so that McGregor Sportswear wanted him to promote their new hybrid, the shacket, a garment that could be worn "either as a jacket … or buttoned and tucked in the trousers as a shirt."
Karl Swenson was ever the popular TV figure
Advertisers recruited Swenson because he was a prevalent figure to use in their campaigns. Throughout his career, he worked on stage in addition to radio, TV, and film. In fact, he had the title role in playwright Arthur Miller's very first Broadway production, the aptly named The Man Who Had All the Luck that might have described Swenson himself. Then, from the 1930s to 1950s, he became a strong presence on the airwaves as a radio star, while simultaneously building a film career. In both movies and films, he appeared primarily in westerns.
Jump to 1962, and he made one appearance on The Andy Griffith Show that left quite the impression as Opie's best friend. When Opie painted a picture of a man with smoking ears, hands attached to his belt, and a penchant for jingling across treetops, Andy isn't convinced. But seeing is believing and Andy gets to see and meet this eccentric Mr. McBeeVee. He certainly came a long way from modeling "shackets," and his career would end only with his life, eerily shortly after he finished filming the Little House on the Prairie episode where Lars Hanson died. Swenson was 70. We'll never forget so incredible a journey as his.