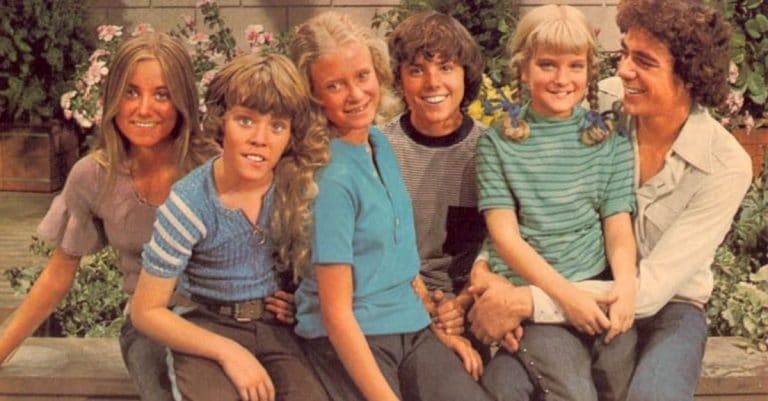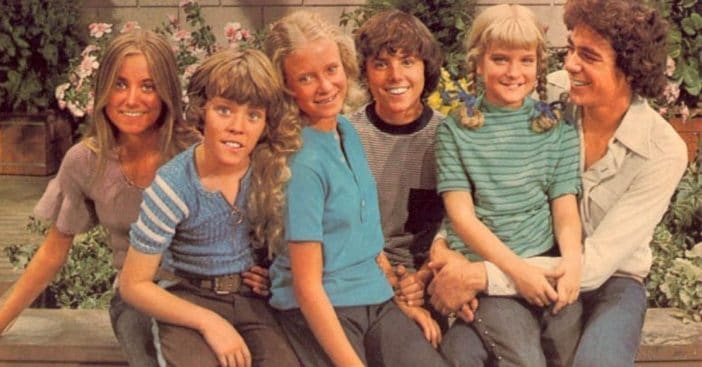 While the Brady Bunch kids were rather young when they started on the iconic series, many had some credits to their name. As a result, the world actually met Barry Williams, or Greg Brady, in the courtroom of Adam-12.
But him and all of his family TV siblings converged in a courtroom together again, after Williams' Adam-12 appearance and before starting The Brady Bunch. Though the series hadn't begun, the kids had their roles all but secured and had one big meeting to finalize their roles in the Brady family.
"A Dead Cop Can't Help Anyone," including Barry Williams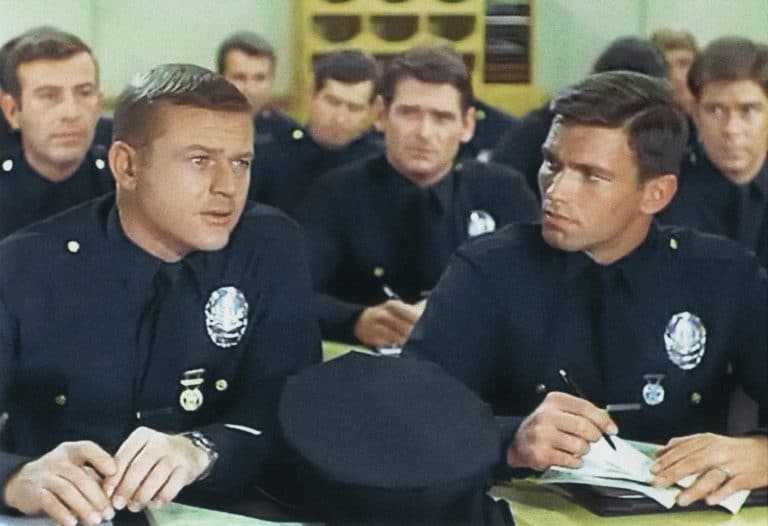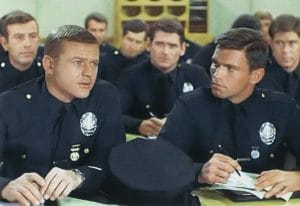 The police procedural drama Adam-12 followed officers Pete Malloy and Jim Reed dealing with cases in Los Angeles. A 1969 episode saw Barry Williams as Johnny Grant, a boy incorrectly presumed as kidnapped.
RELATED: 'A Very Brady Musical' Virtual Event Gets Some Help From Barry Williams and Christopher Knight
The episode included much confusion among the officers as they navigated the truth behind this teen. At the time, Williams was around 15 years old in the role, and just six months away from his next big television role: Greg Brady, one of the six kids in The Brady Bunch.
The Brady kids meet up at court
Barry Williams, along with his new young co-stars united for their first public appearance – not in the pilot episode of The Brady Bunch, but as themselves finalizing their contracts as child actors. In August 1969, the future Brady kids met up in court where a judge put the final seal on their contracts.
The San Antonio Express chronicled the event, recording the judge reciting, "Are Maureen McCormick, Barry Williams, Eve Plumb, Christopher Knight, Susan Olsen, and Michael Lookinland here?" When each child responded accordingly, the judge concluded, "Everything seems to be in order with the exception of a savings plan. If 20 percent seems reasonable to go into U.S. Savings Bonds, I'll approve their contracts." In true wholesome Brady fashion, everything concluded smoothly, and the judge noted, "You look like a good group."
Good group? Wrong alliteration. Eve Plumb was quick to correct, "It's the Brady Bunch." The whole easy display earned a "That's looking pretty sharp," from Ann B. Davis. "Now, let's keep looking neat."