America fell in love with Lily Munster from the classic 1960s sitcom The Munsters, but the woman who brought her to life — Yvonne De Carlo — was a latecomer to that love fest. "When the show started, I could barely look at myself in a mirror with that makeup," she admitted, "and I would be appalled when people recognized me without it. But then I'd read my fan mail from little kids who would write, 'You are the most beautifulest vampire I have ever seen,' and I'd feel good. Almost."
The Munsters represented a difficult time for the actress, who had starred in dozens of films — including The Ten Commandments — and yet found herself struggling for work. "She was a talented lady and quite beautiful," muses Geoffrey Mark, a pop culture historian, performer and author, "but often seemed hired to smolder, like a prop rather than a fully-developed character. So it's no wonder when you talk about her, most people just mention The Munsters and to their mind, that's the sum total of Yvonne De Carlo, which is not true. "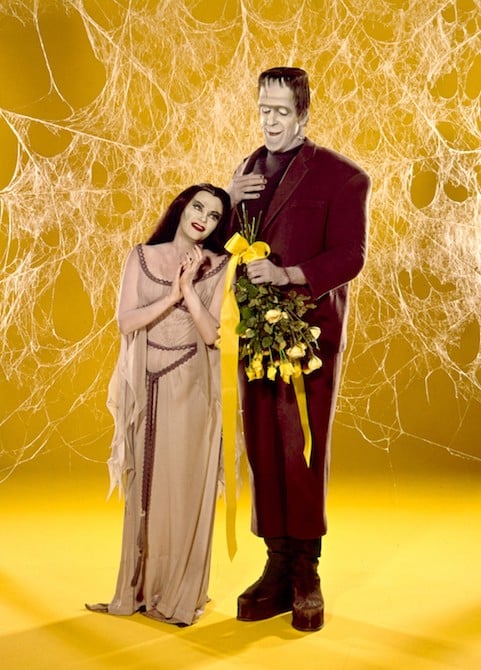 It's his view that Yvonne's life story, and the thing that prevents it from standing out, resembles several other actresses of her time. "Although she became famous," Geoffrey suggests, "it's almost as if she were Annie Oakley shooting at a target and every seventh or eighth bullet hit a complete bullseye, and the rest of the bullets didn't even hit the target. What I mean is that she would occasionally make a film where she really did well and the film did well, and there were two or three of them that are beautifully remembered as today's classic films. The rest of her work was popular in the moment, but if you would mention the names of these films to the average film buff, they wouldn't remember. They were Grade B to Grade C films in which she was often typecast as some sort of exotic beautify. They were a kind of film that's no longer made, whether it was Grade B Westerns or films set in some mystical or mythical middle Eastern place where she wore a lot of veils. So for whatever reason, with the successful films she made, one did not lead to the next."
What race was Yvonne De Carlo?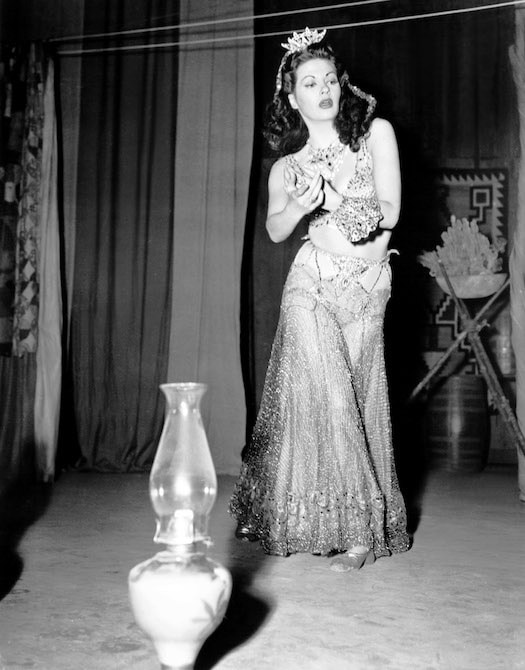 A Canadian-American actress, Yvonne was born Margaret Yvonne Middleton on September 1, 1922 in Vancouver, British Columbia. In 1944 The Baltimore Sun offered up a profile that paints this portrait of her: "Even as a little girl Yvonne De Carlo wanted to become an actress. When she was 13 years old, she wrote her own plays. Then, using her girlhood friends for players, she directed them in their parts, built her own scenery and a makeshift stage. In her home, for a penny admission charge, the plays were presented. Yvonne's mother, Marie De Carlo Middleton, had another ambition for her only child. Before Yvonne was born, her mother hoped that her child would  be a girl, a girl who would become a famous dancer. Yvonne's  mother and father, William Middleton, were divorced when Yvonne was five. The mother's ambition for her daughter played an important part in Yvonne's career, providing a stepping stone to the acting career Yvonne preferred."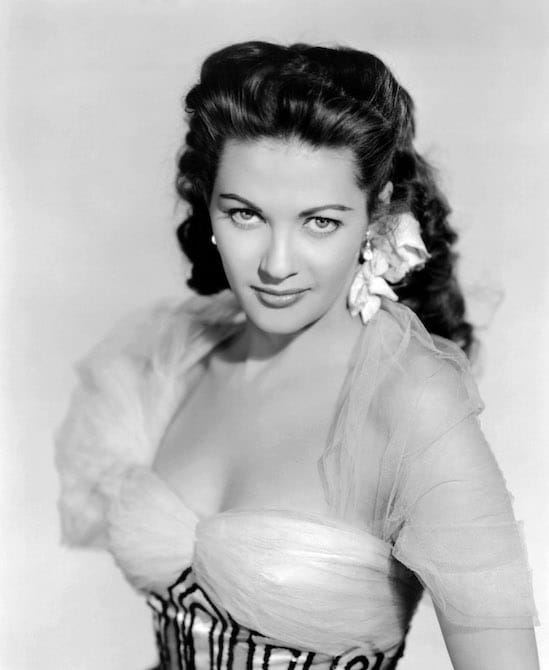 When she was five — after she'd already been dancing for two years — Yvonne and her mother moved to Los Angeles. There she began competing in beauty contests and working as a dancer in nightclubs. Starting in 1941 she appeared in movie short subjects and, in 1942, signed a three-year contract with Paramount Pictures. However, with Universal Pictures she really caught people's attention in 1945's Salome, Where She Danced. Between then and 1964's A Global Affair, she appeared in over three dozen films and made quite a number of television guest appearances, yet true stardom seemed to elude her, which made her financial situation difficult. Added to that was her marriage to Hollywood stunt man Robert Drew Morgan, the two of them being wed in 1955.
Tragically, he lost his leg — and nearly his life — when he was run over by a train while filming 1962's How the West Was Won. With his MGM contract assuming no responsibility, the couple was buried in medical bills, though for her there was one silver lining: "Before the accident," Yvonne reflected, "we were on the verge of breaking up, but when they took me to the hospital that first day, I just choked up and only one thought filled my mind: I don't want my husband to die." They would be together until 1973.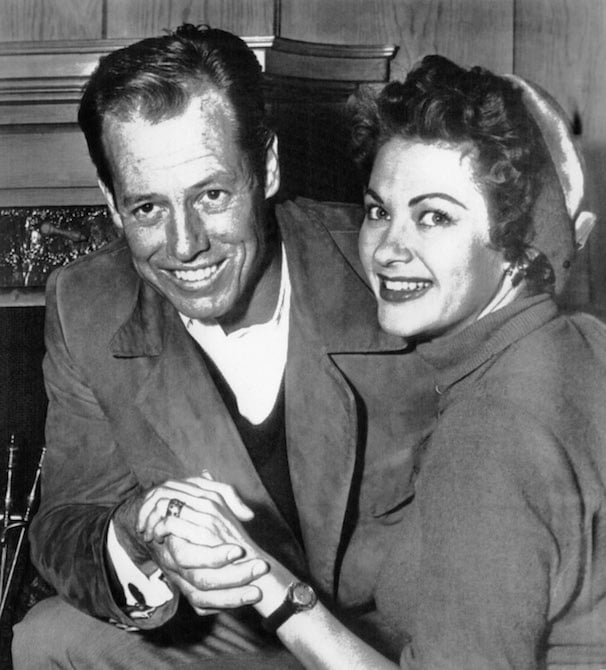 Geoffrey details, "She had an unhappy married life. After working in the 40s and 50s, by the early 60s, Yvonne was broke due to medical bills and the unevenness of her career. The average fan still does not understand that once the original studio system ended and an actress was on her own, they weren't being paid a weekly salary anymore. They were being paid project by project. Yes, you make a nice dollar for a project, but that could be a year before you make any more money. And people don't realize that out of every dollar you make, 10% goes to an agent, 10% goes to a manager and 10% goes to an attorney. On top of that, there's taxes. So you had to have steady income to live well."
The Munsters Arrives
When the idea of The Munsters — created as a comedically ghoulish take-off of The Donna Reed Show — came her way, Yvonne was reluctant but liked the idea of a steady paycheck. "I had misgivings when I was told about the role," she admitted to The Daily Mail of Maryland in 1964. "After all, I didn't want to destroy whatever image I had established. So I asked the makeup man what the makeup was supposed to be. He told me the character would have a green face, hollow cheeks, etc. Then I became more worried. But I decided to try the test, figuring I would also be testing the role to see if I wanted to do it. But when I appeared for the test, I found out I was one of nine girls testing, and we had to sign options that we would accept the role if chosen. Now I was really worried. I decided all I could do was put my trust in my agent, and he wanted me to do it."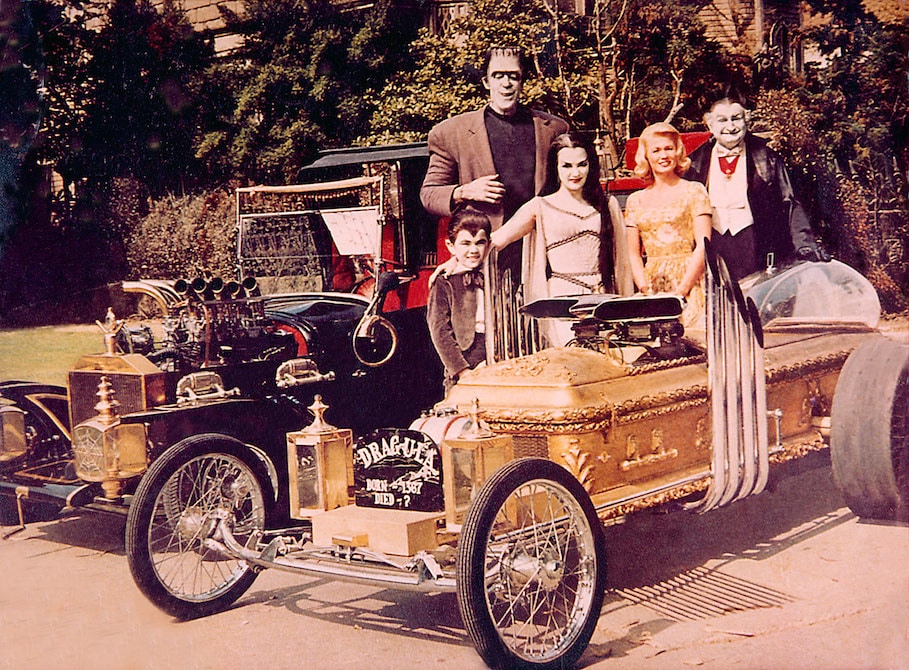 "The Munsters came along when she really, truly needed a job," explains Geoffrey. "She was 42, a year older than Al Lewis, who was playing her father on the show. At first, she and her costars did not get along, because Yvonne wanted to be treated like the star she had been in the classic studio days and didn't understand that nobody had the luxury of time for that sort of thing. Things did settle down several episodes in."
Unfortunately, The Munsters only ran until 1966, which meant that that steady flow of cash was cut off and Yvonne quickly found out that Lily Munster was preventing her from getting other roles. She did, however, find herself cast in a number of stage roles in dramas and musicals. And it's in the latter that she probably achieved her greatest success outside of the series, most notably as Carlotta Campion in Stephen Sondheim's '70s musical Follies, in which she introduced — ironically enough — the song "I'm Still Here."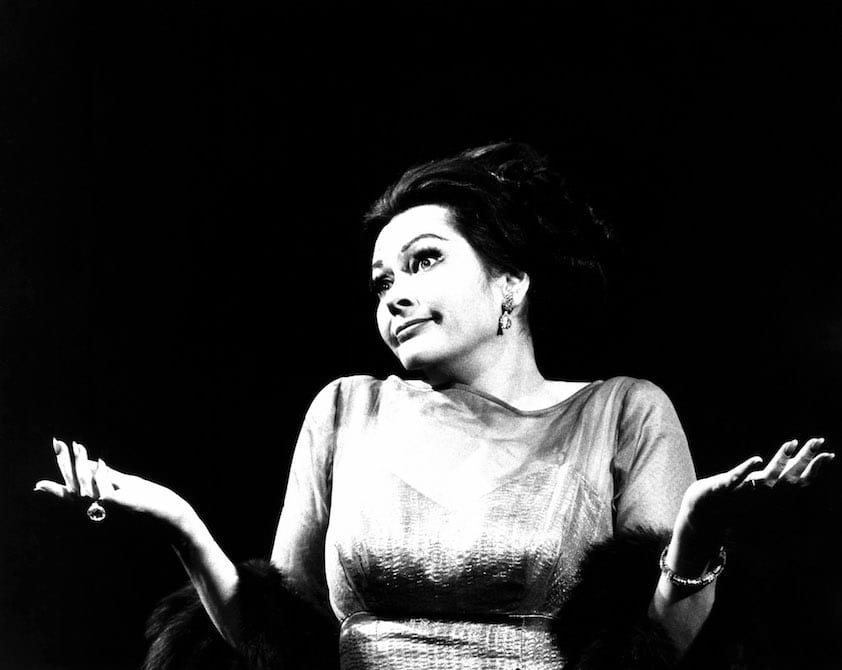 Frank De Caro, author of Drag: Combing Through the Big Wigs of Showbiz, points out, "Despite everything she did, people know her for a couple of roles. I think of her in the movie Criss Cross, as Lily Munster and as Carlotta Campion. You don't need to know anything else about her career, because she's got these three home runs that are so spectacular, that it's enough for her to be in your heart forever."'
In 1998, Yvonne suffered what was considered to be a minor stroke. In her later years, she became a resident of the Motion Picture & Television Country House and Hospital, located in Woodland Hills, California. There she would pass away from heart failure in 2007 at age 84.
To view the full run of Yvonne De Carlo's career, please scroll down for a visual filmography — you'll undoubtedly be shocked at the sheer quantity of films she was associated with. 
'Harvard, Here I Come' (1941)
Yvonne made her debut in this comedy in an uncredited role.
'This Gun for Hire' (1942)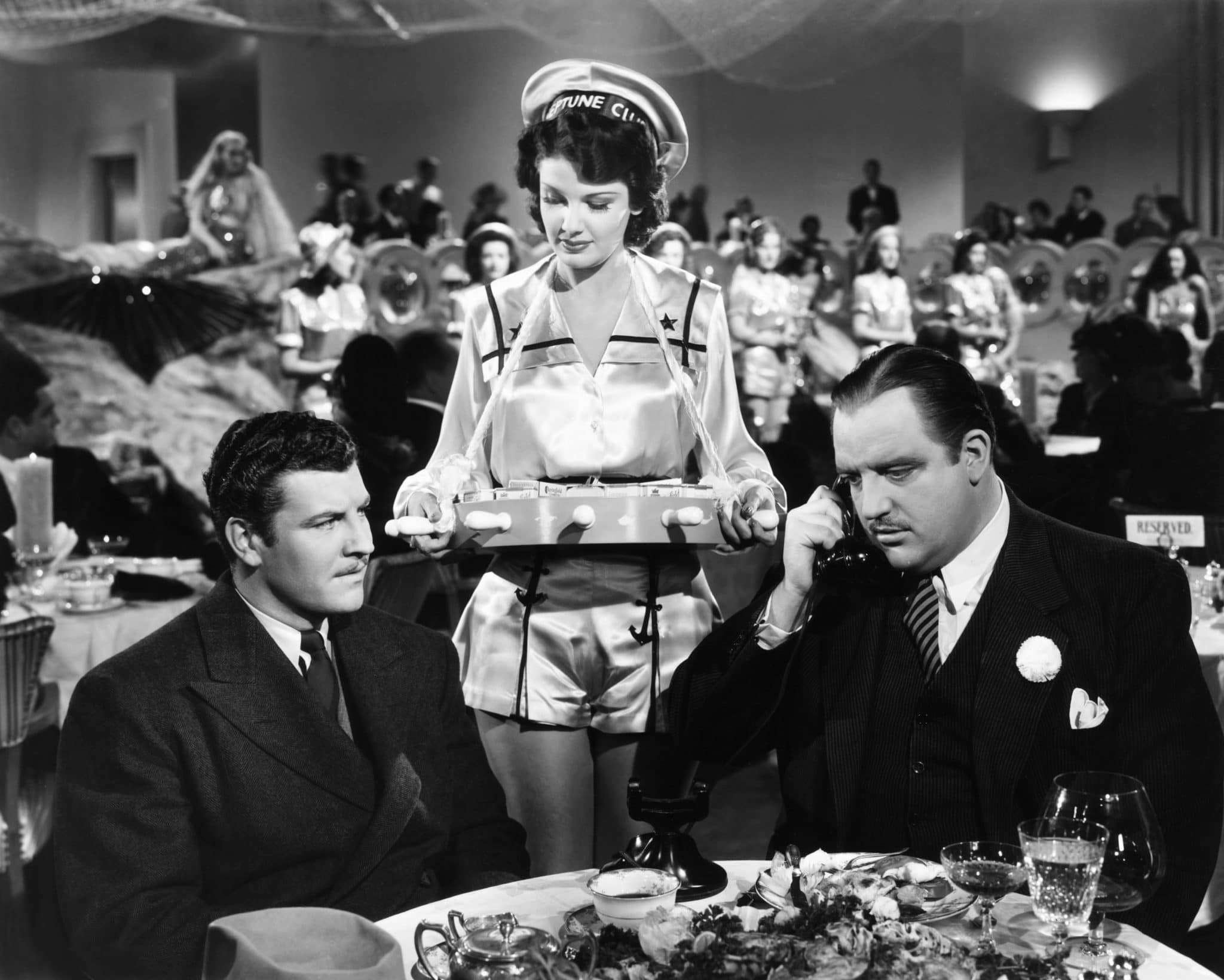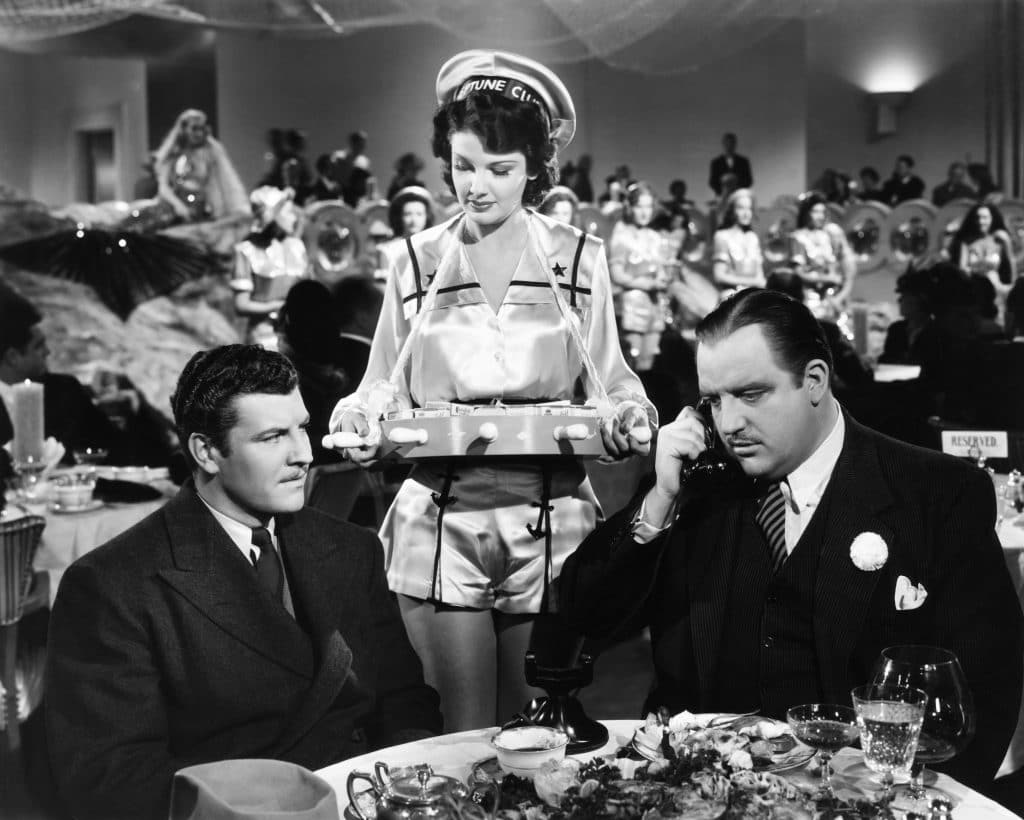 Above, left to right, Robert Preston, Yvonne, and Laird Cregar. She followed this with the same year's Youth on Parade in an uncredited role as "Student."
'Road to Morocco' (1942)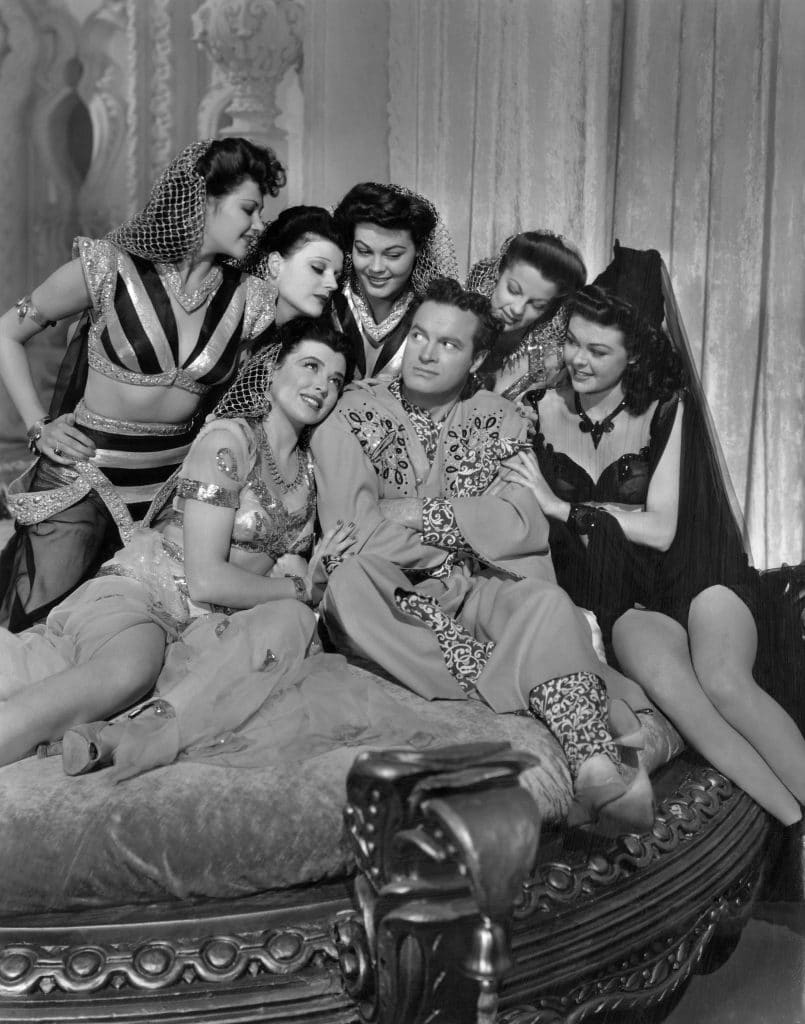 Bob Hope surrounded by Yvonne De Carlo, Theo De Voe, Susanne Ridgeway, Patsy Mace, Brooke Evans, and Louise La Planche.
'Deerslayer' (1943)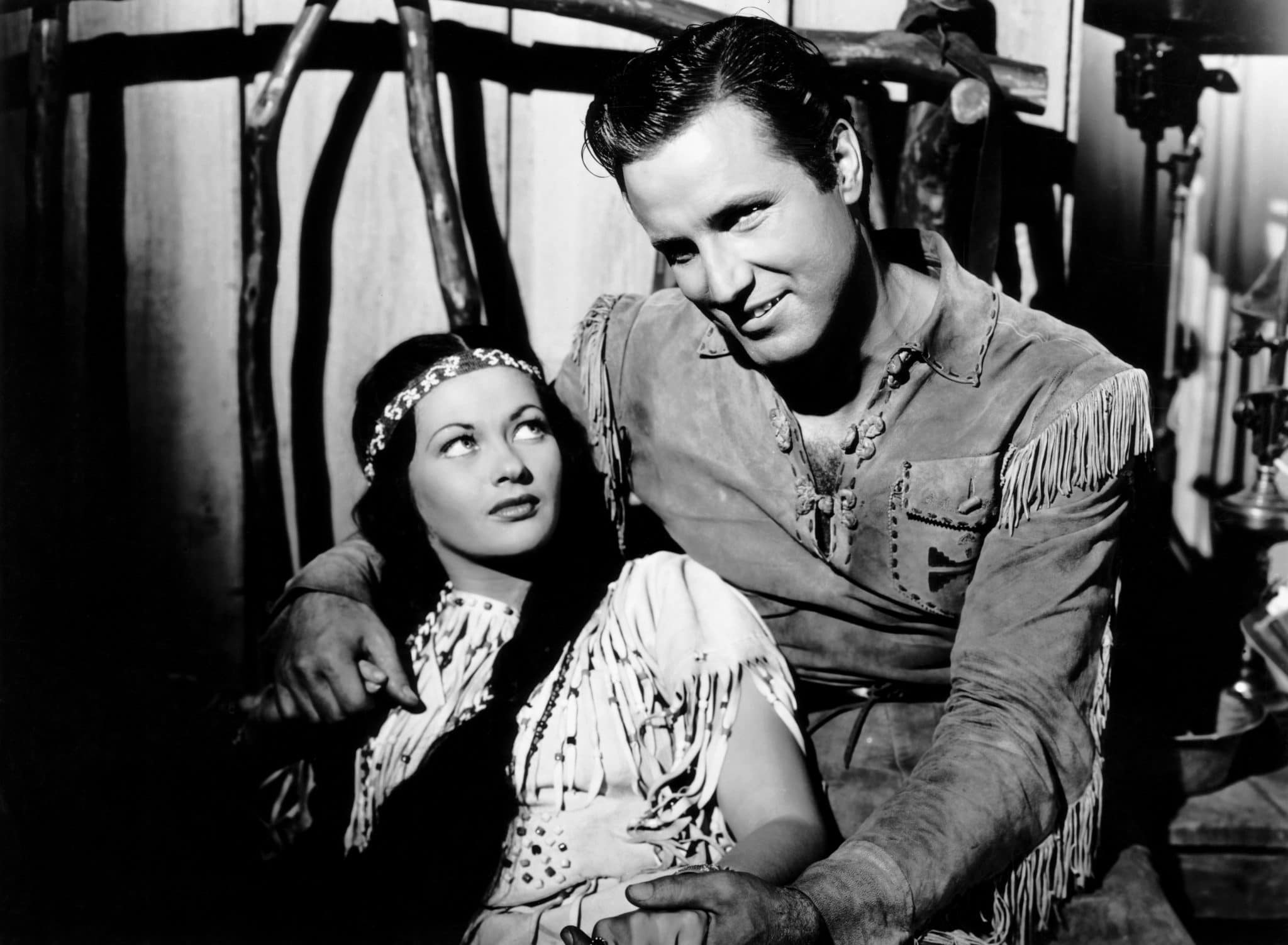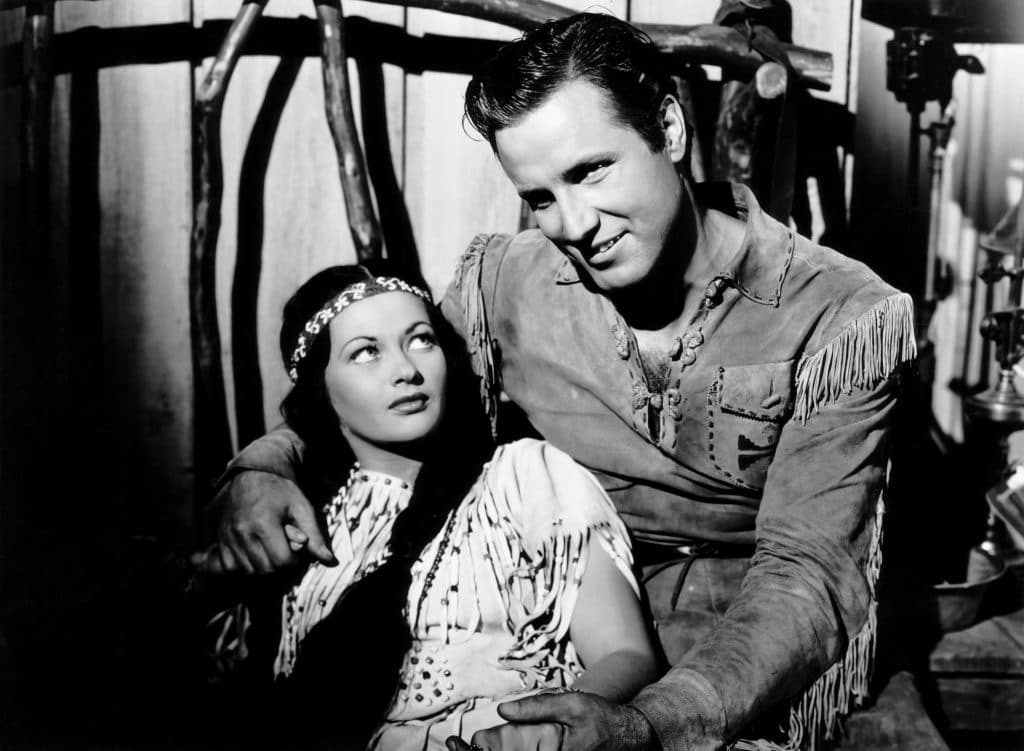 Yvonne De Carlo and Philip Van Zandt star in this Western.
'Rainbow Island' (1944)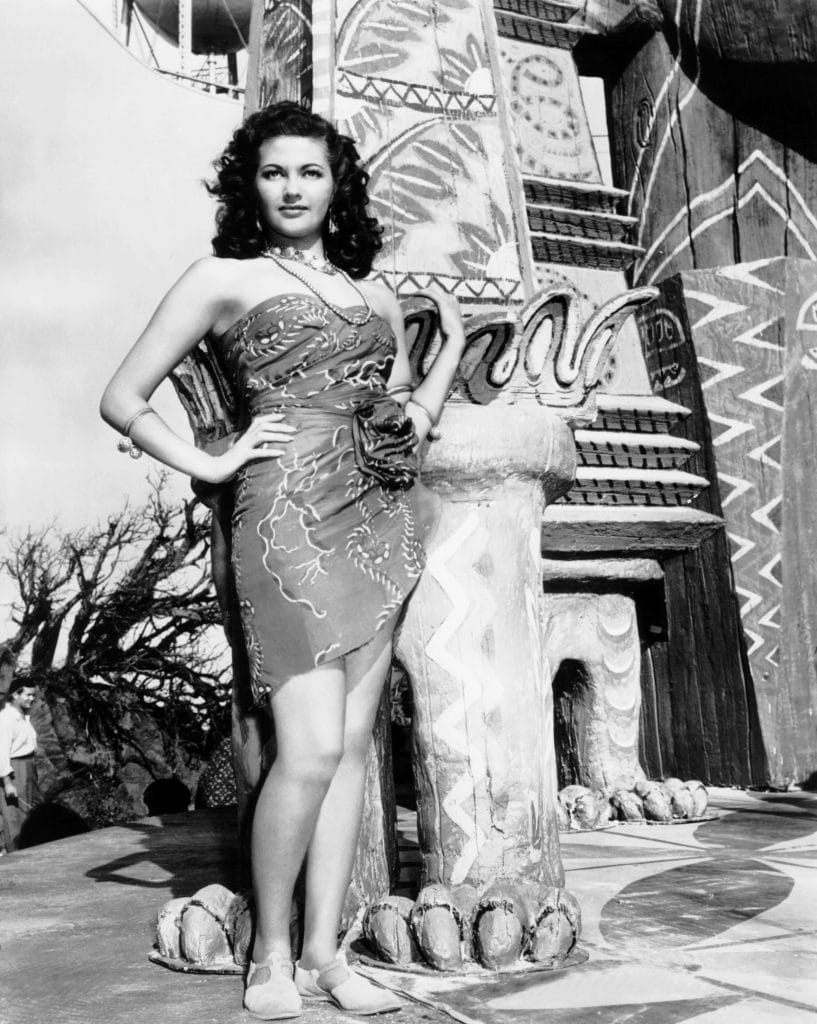 Another uncredited role, this one as "Lona's Companion."
'Here Come the Waves' (1944)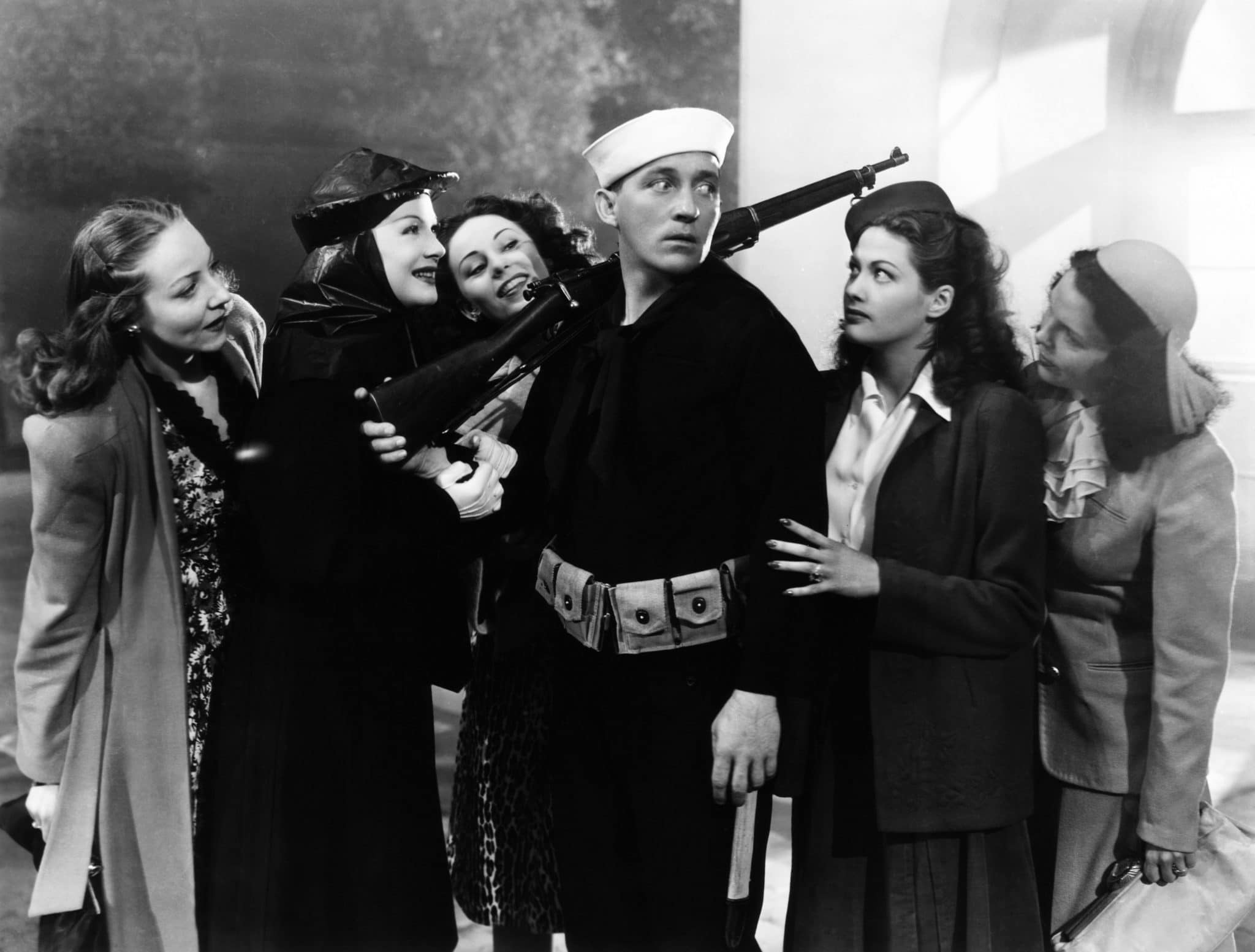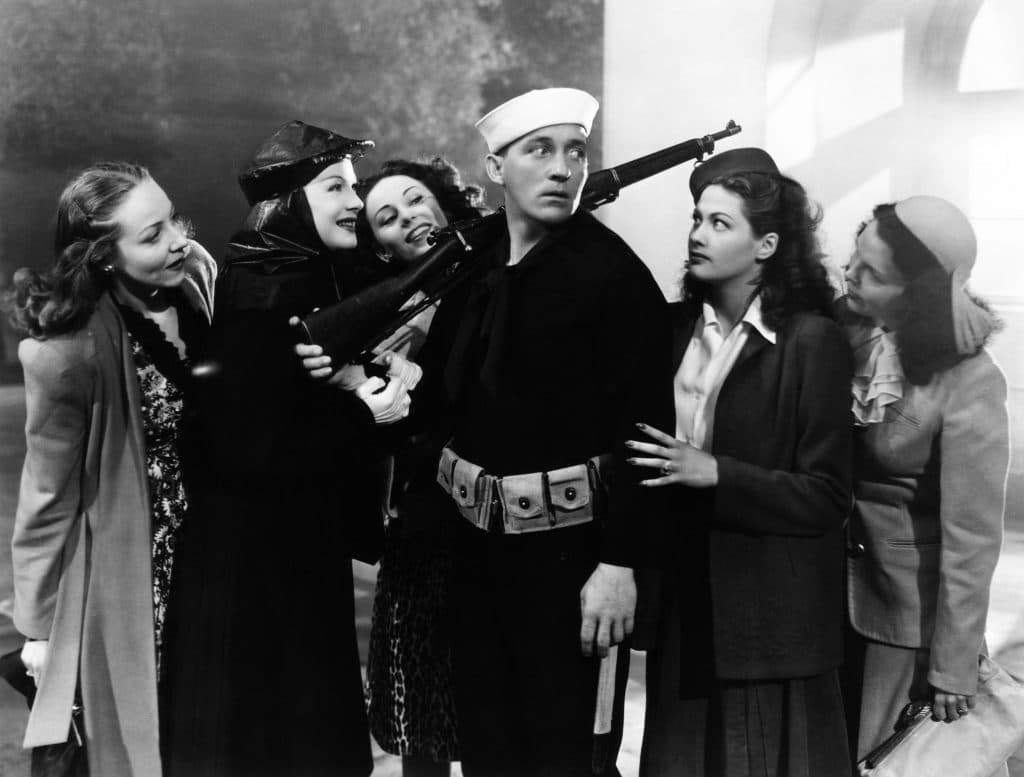 From left, front, Betty Hutton, Bing Crosby, and Yvonne star in this romantic comedy.
'Salome, Where She Danced' (1947)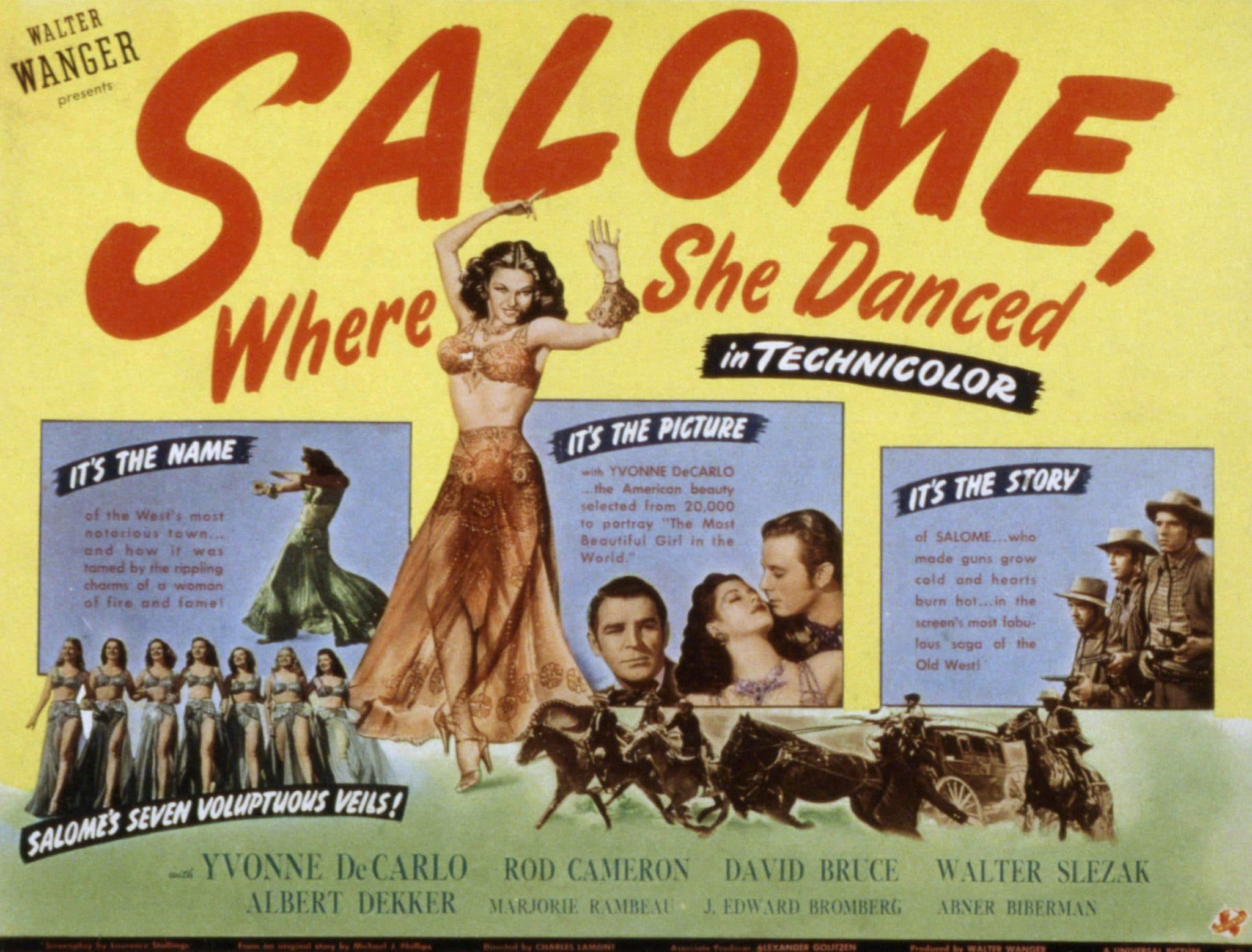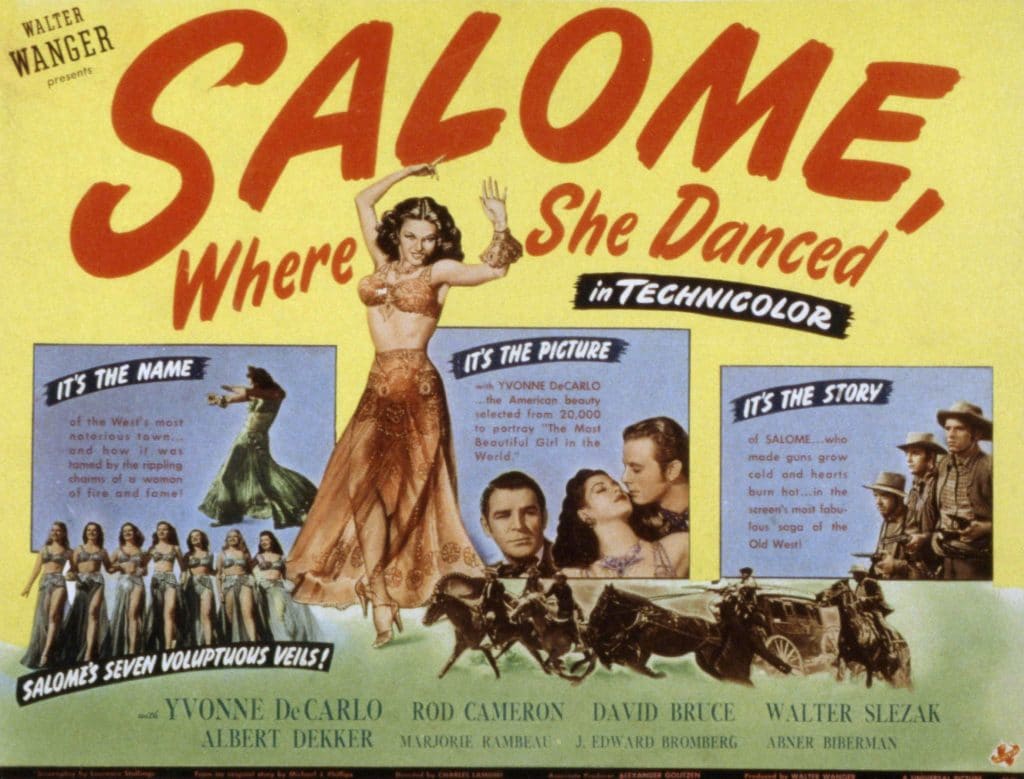 Yvonne's first starring role as Anna Marie. Also starring Rod Cameron, David Bruce, and Walter Siezak.
'Frontier Gal' (1945)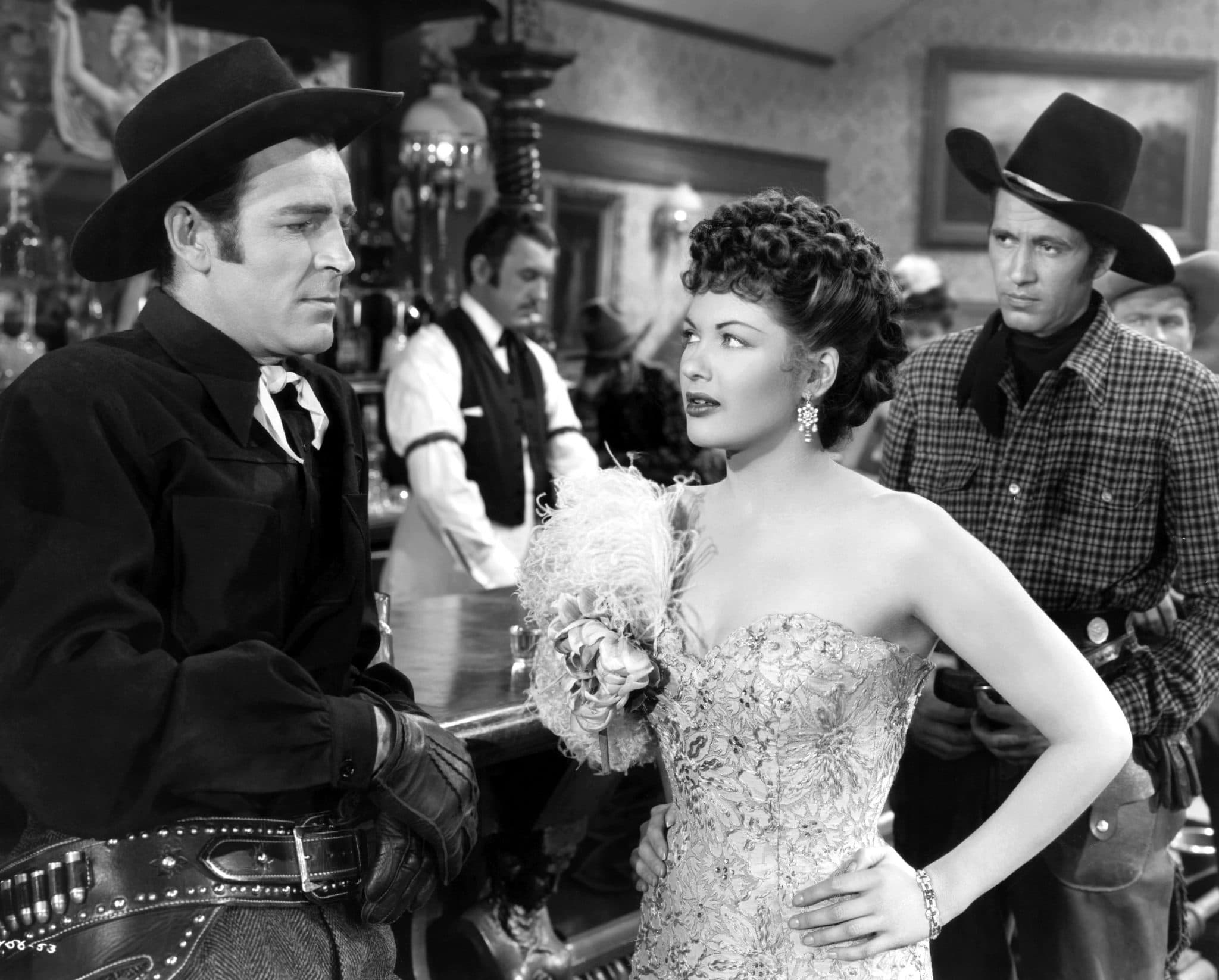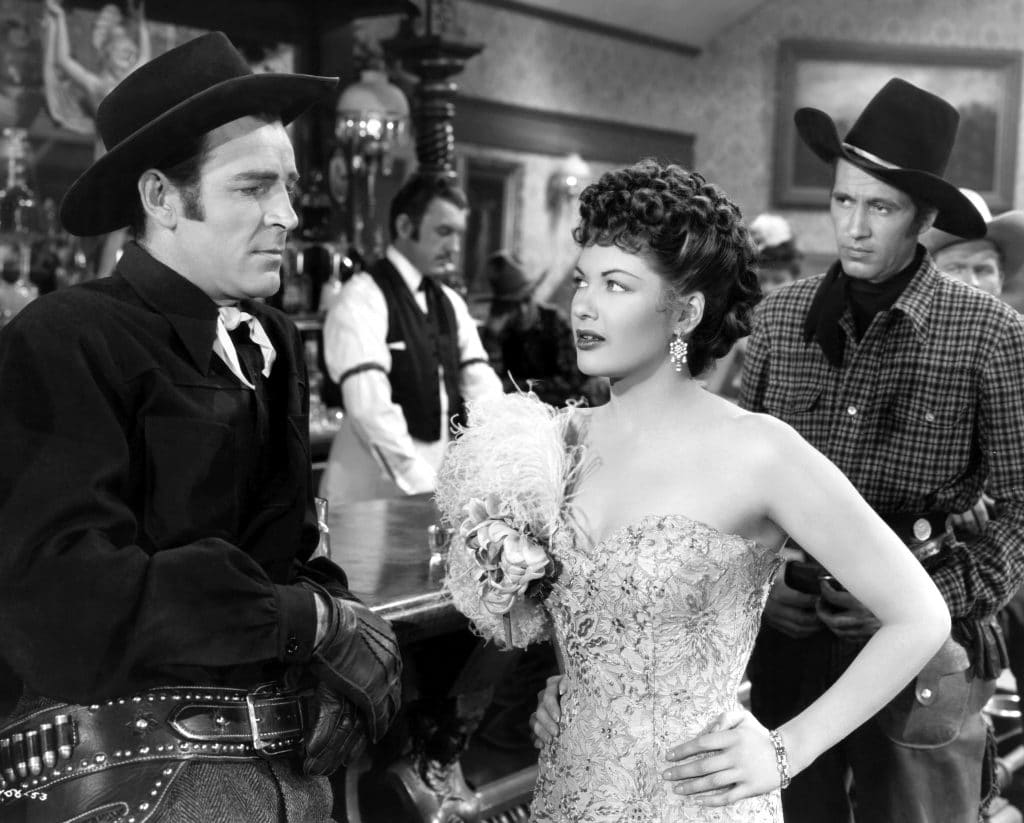 Rod Cameron and Yvonne were reteamed in this Western.
'Song of Scheherazade' (1947)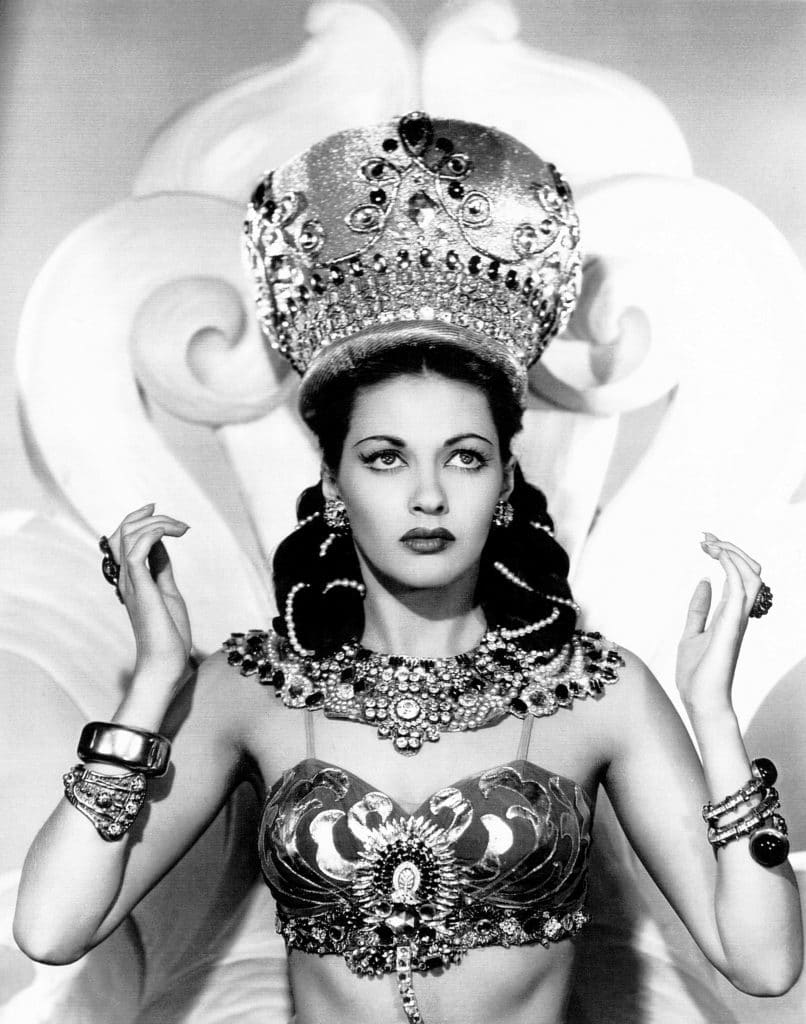 You know, we're not really seeing Lily Munster here.
'Brute Force' (1947)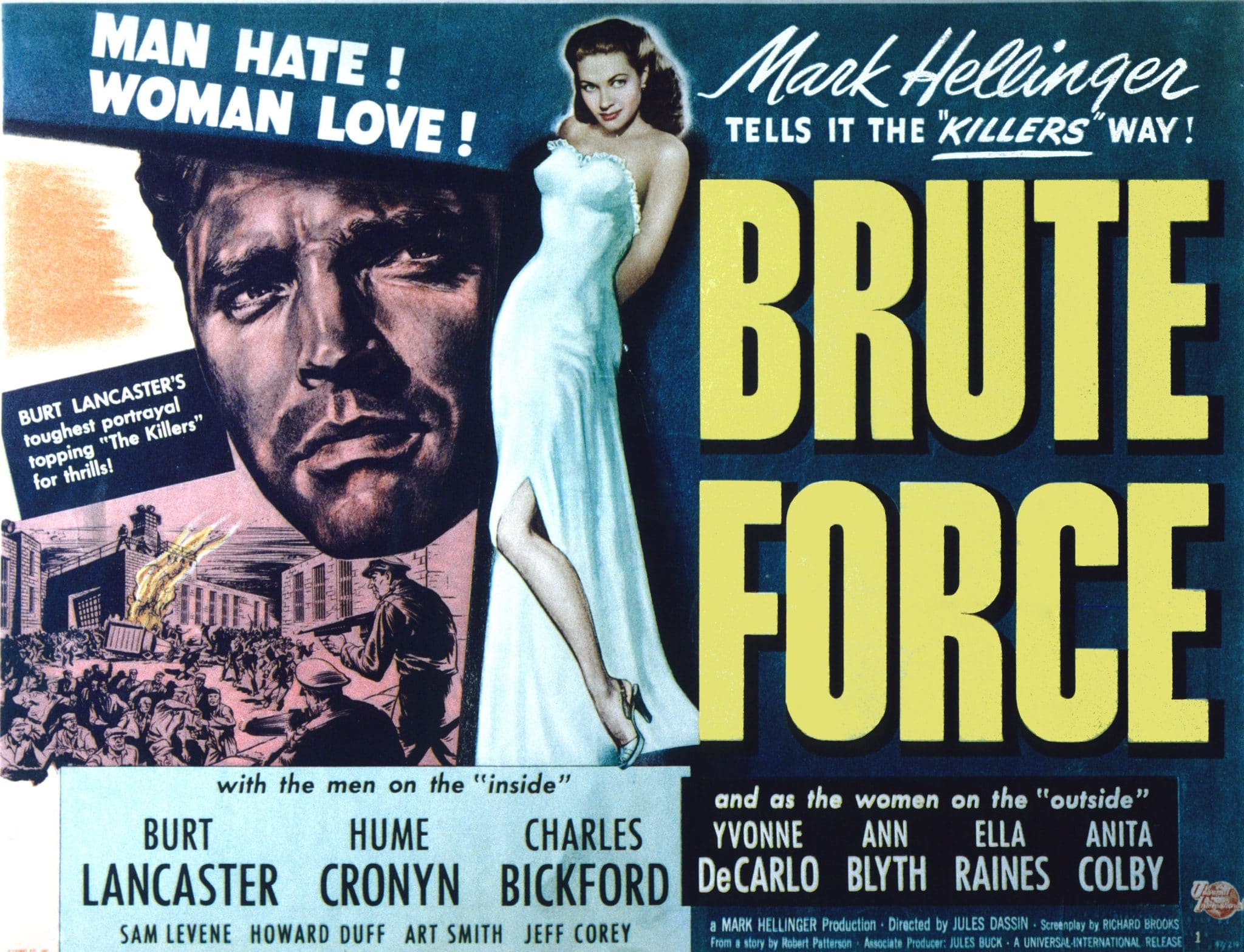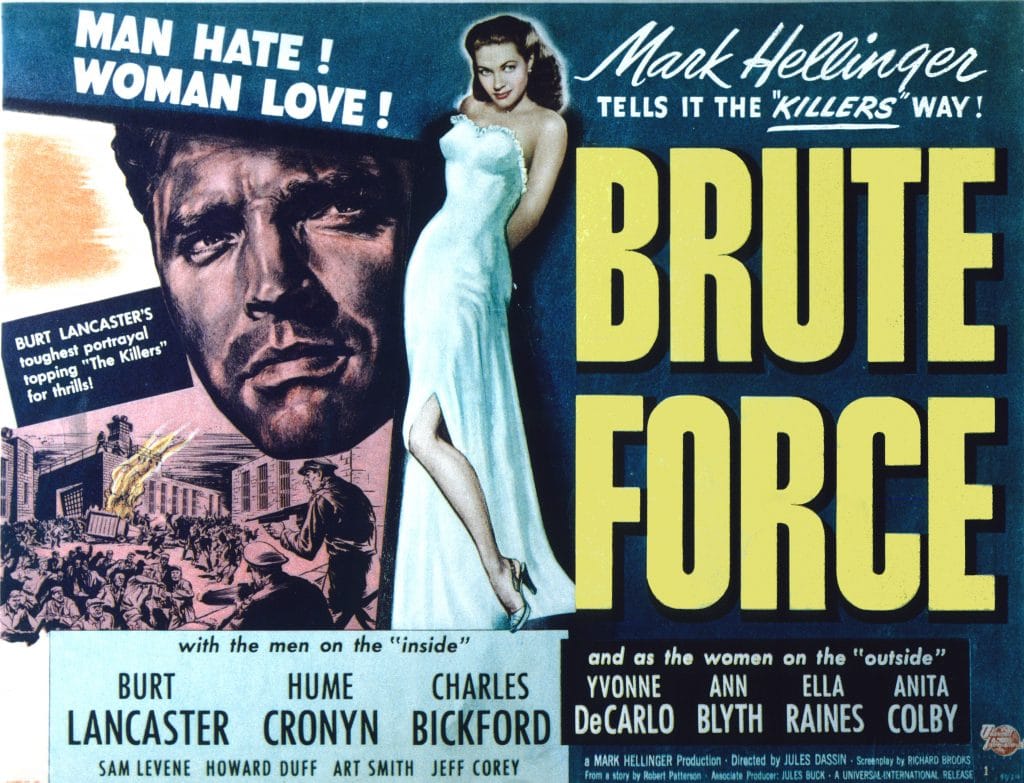 This crime noir stars Yvonne alongside Burt Lancaster and Hume Cronyn.
'Slave Girl' (1947)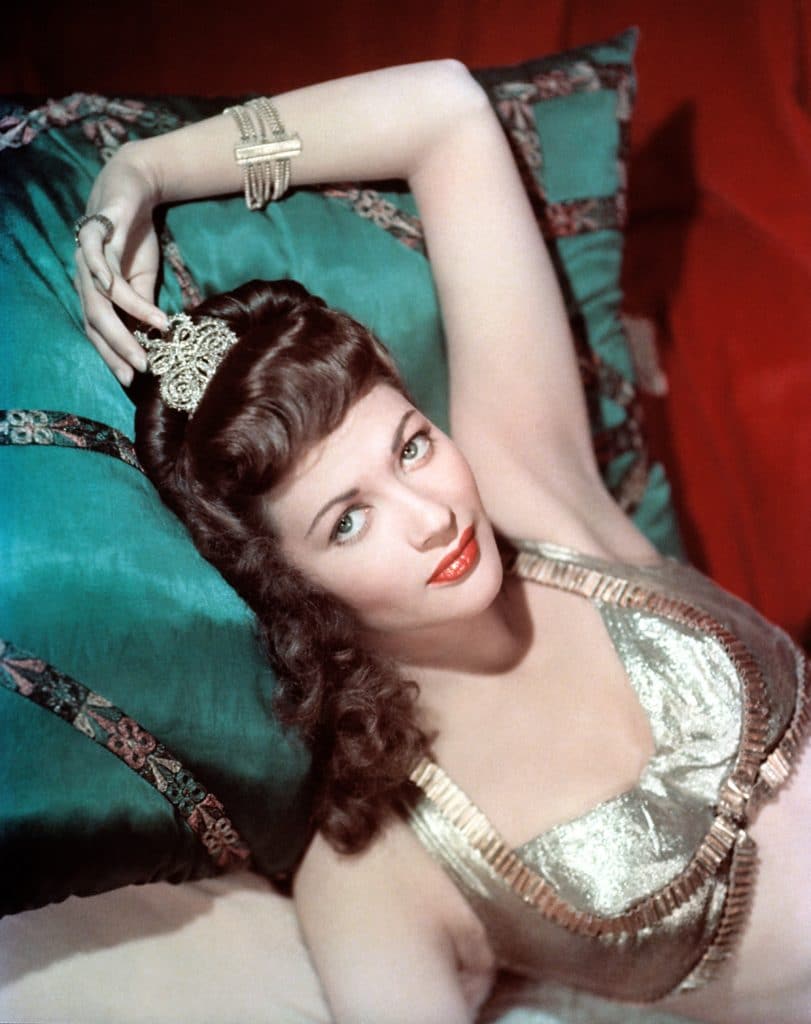 This adventure comedy stars Yvonne, George Brent, and Broderick Crawford.
'Black Bart' (1948)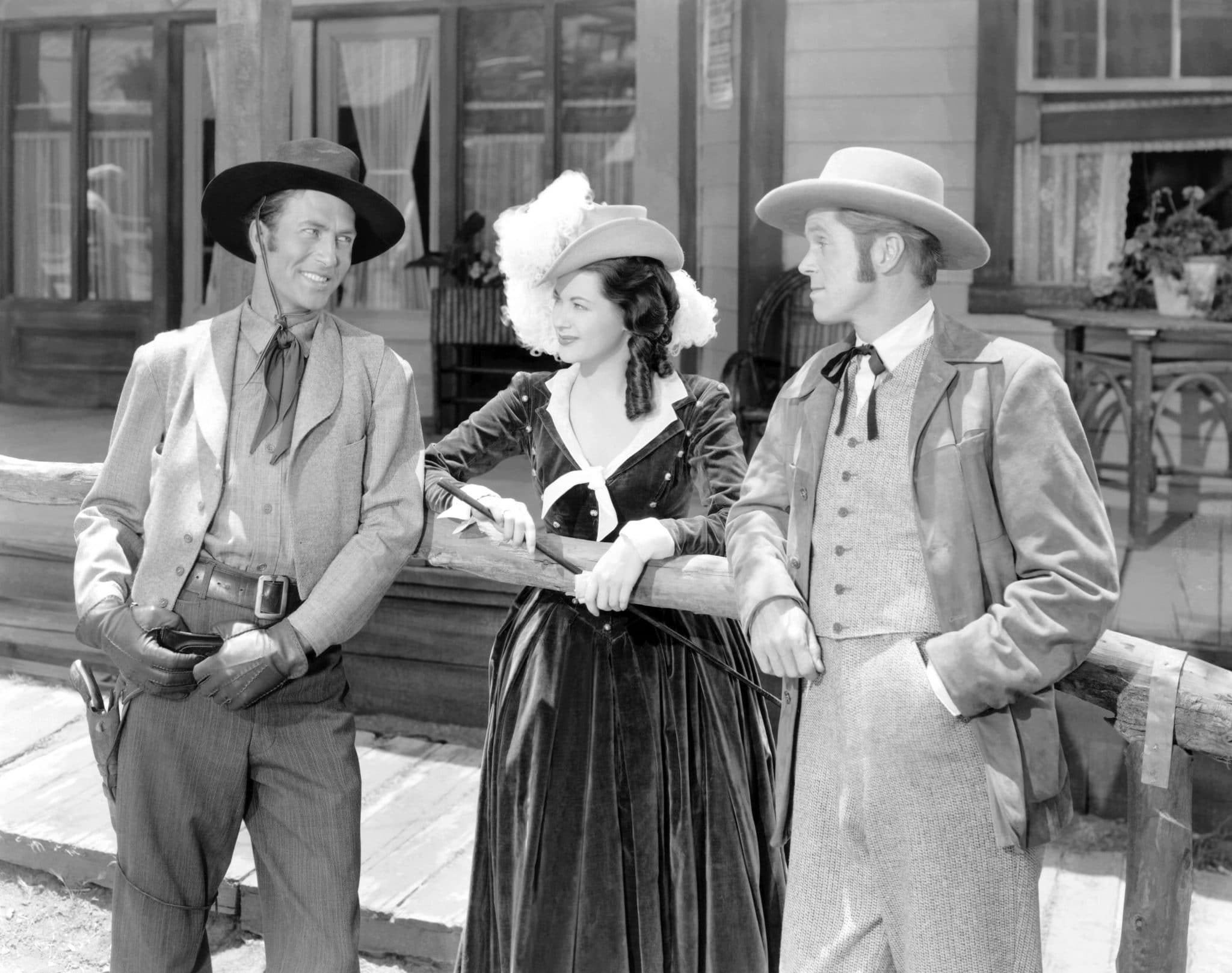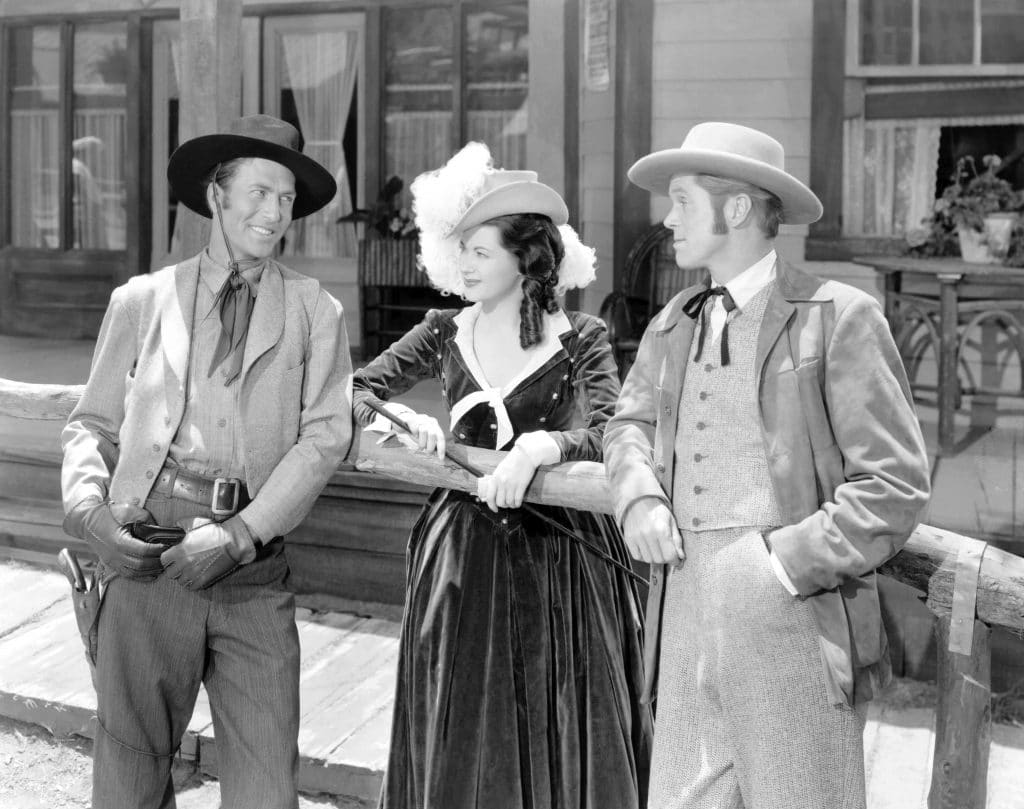 Yvonne found herself very comfortable in the Western genre, this one featuring her with Jeffrey Lynn and Dan Duryea.
'Casbah' (1948)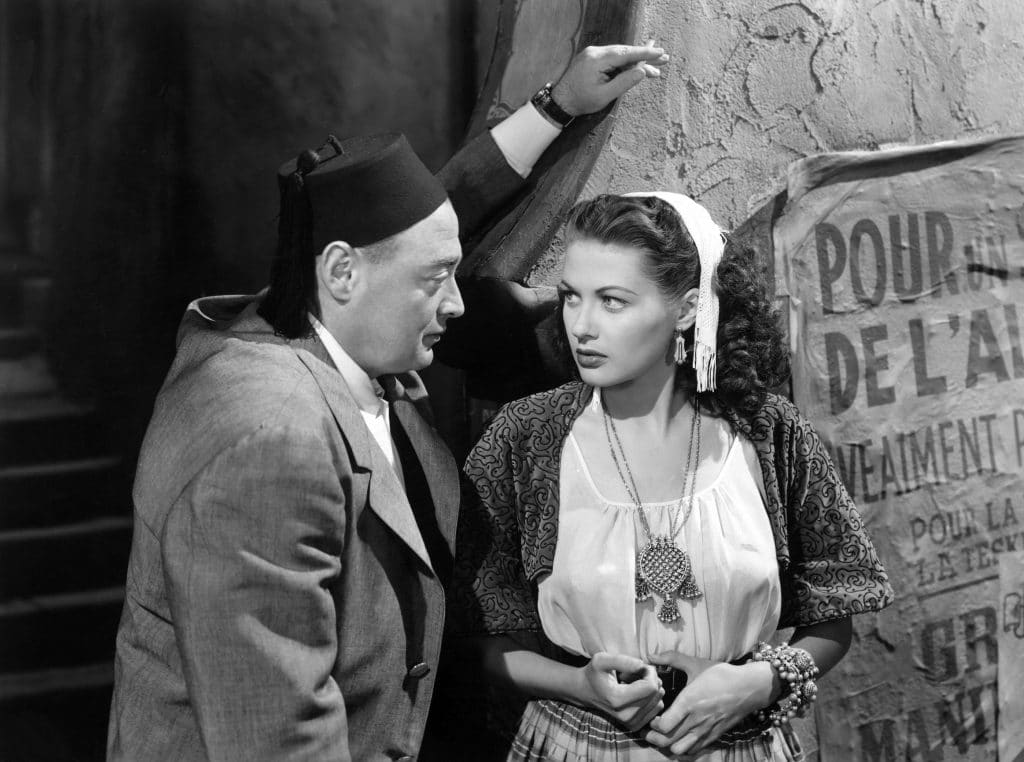 'River Lady' (1948)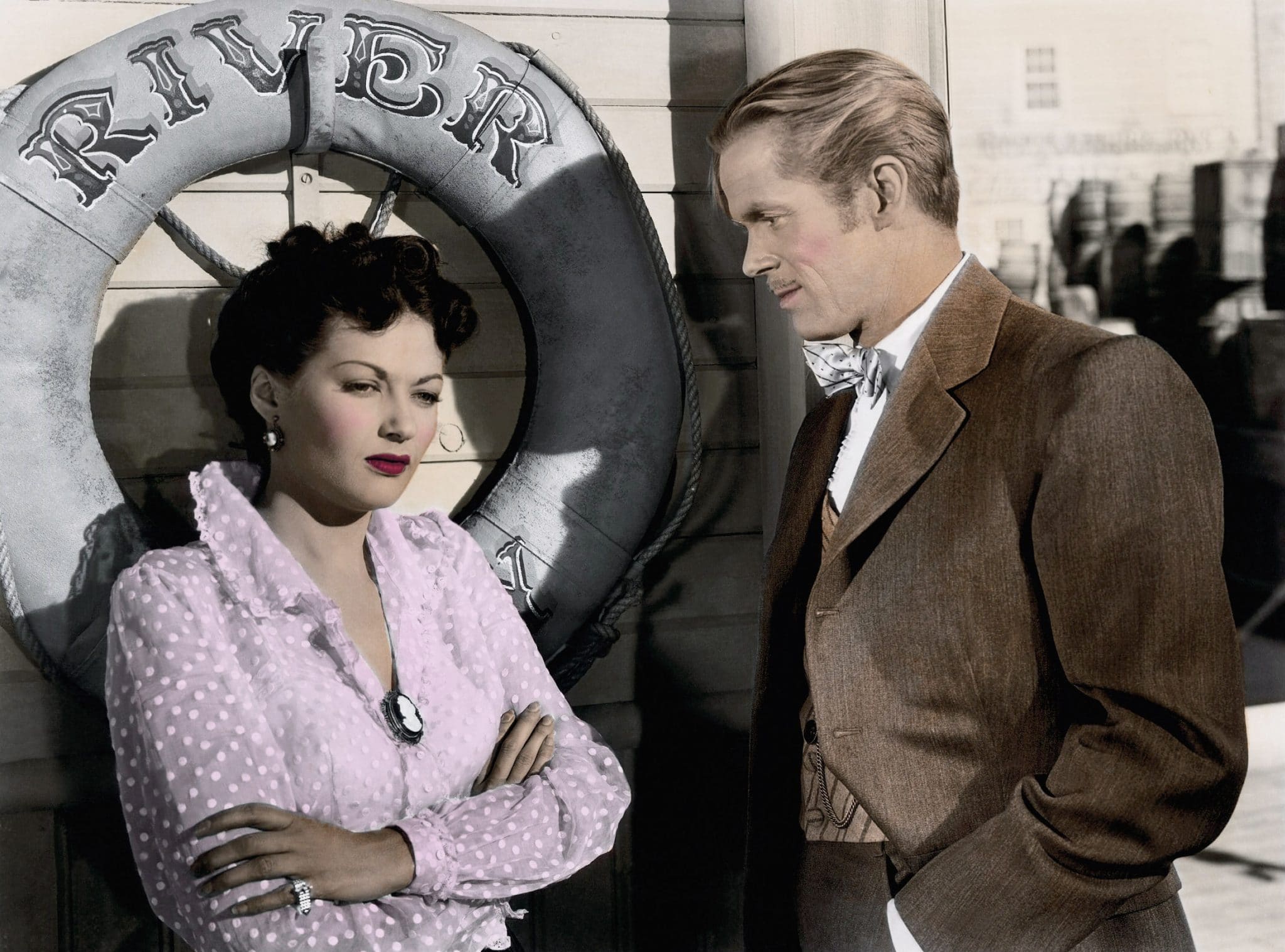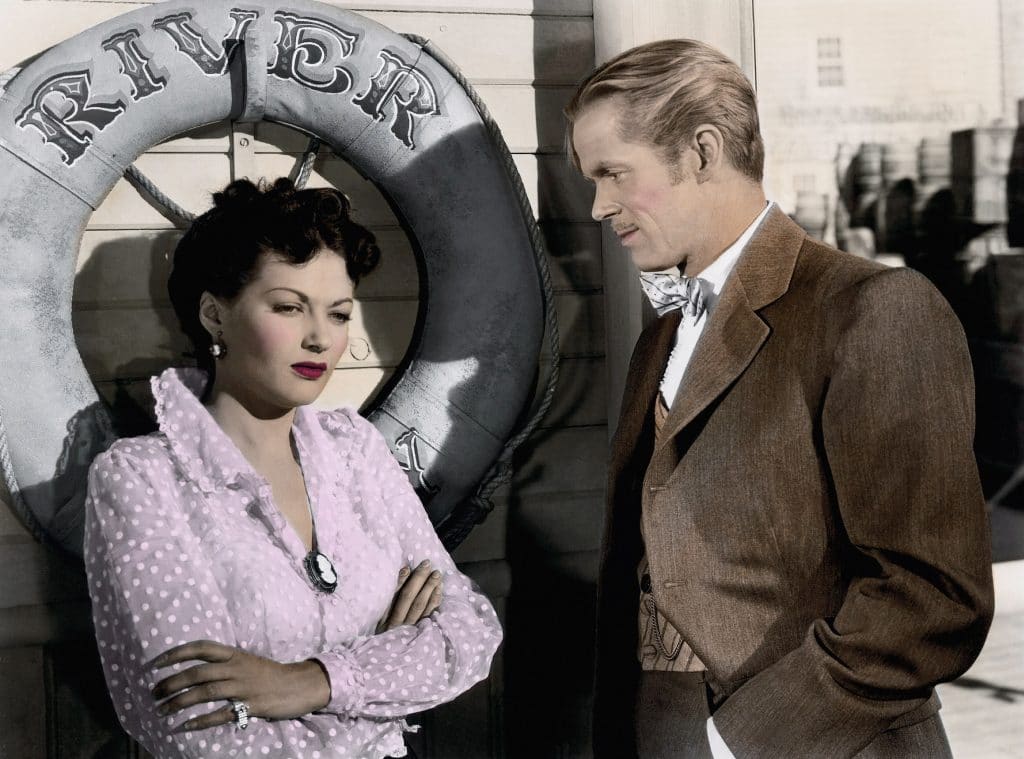 'Criss Cross' (1949)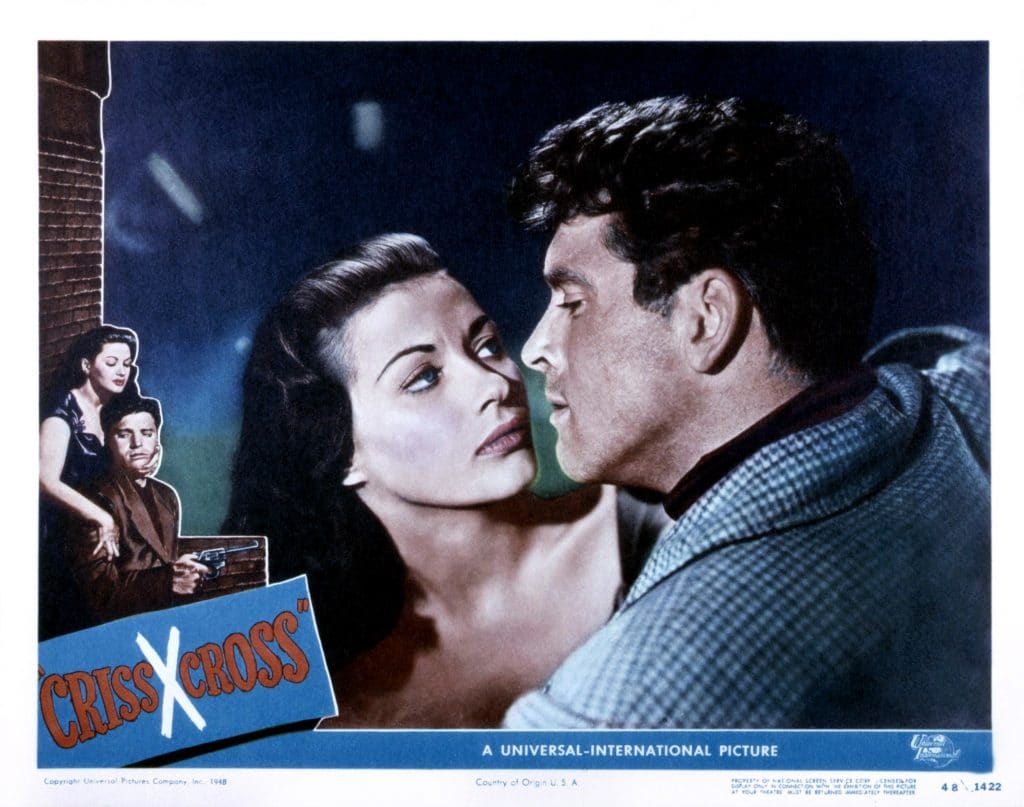 'Calamity Jane and Sam Bass' (1948)
'The Gal Who Took the West' (1949)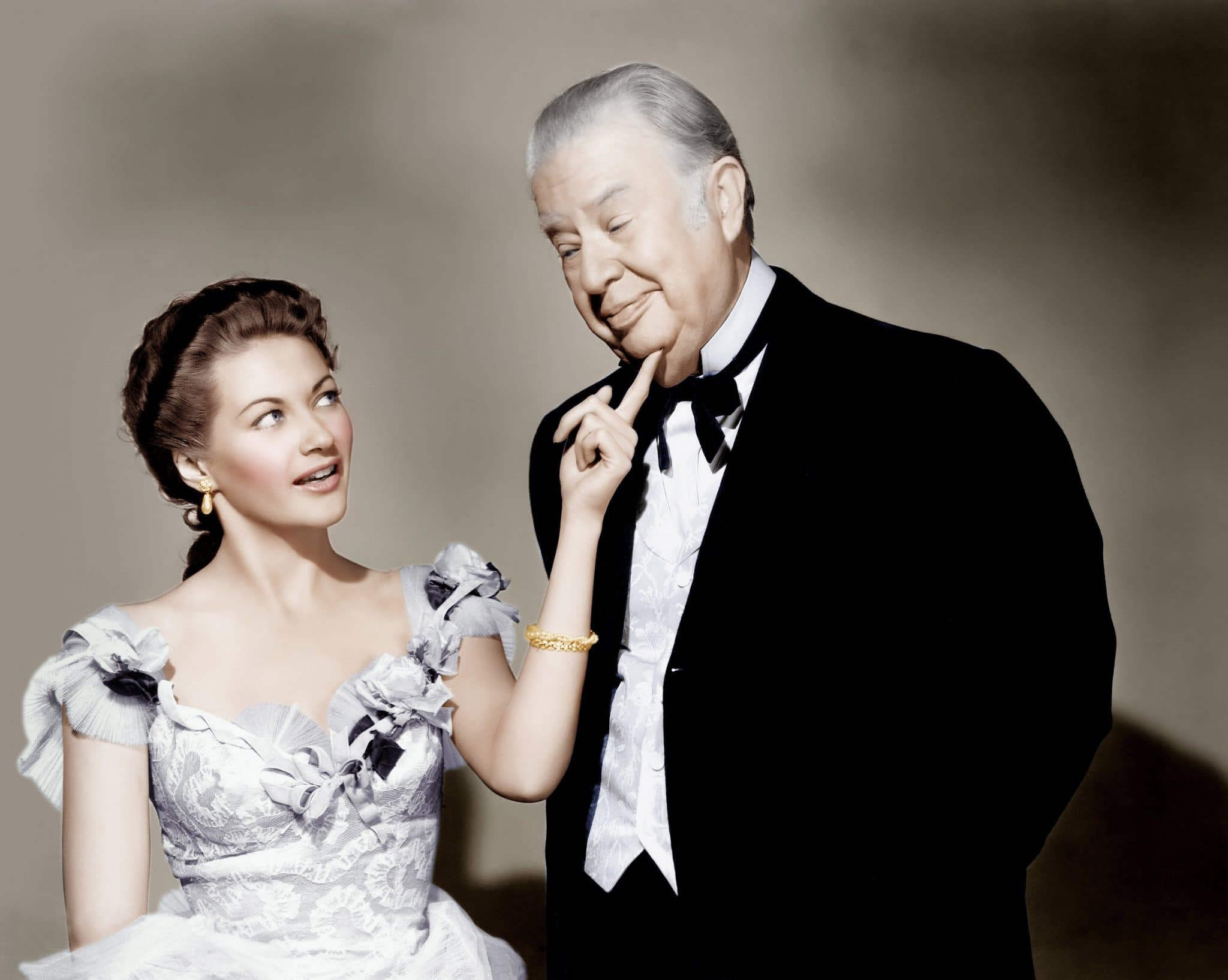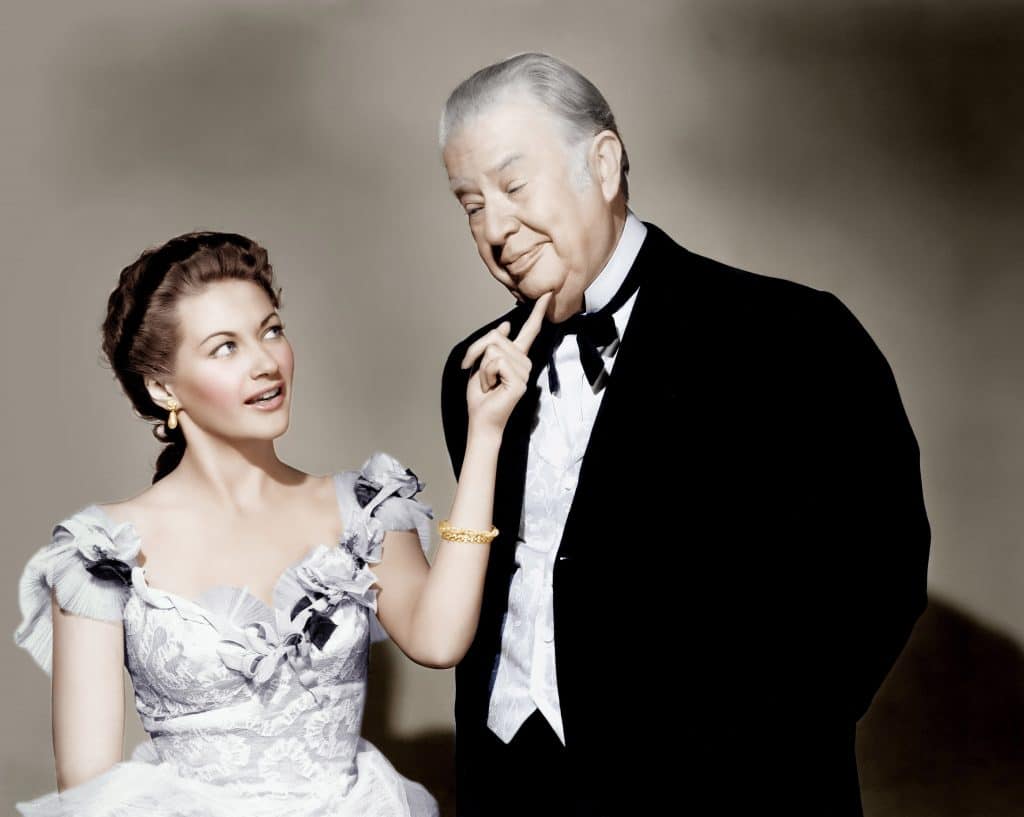 'Buccaneer's Girl' (1950)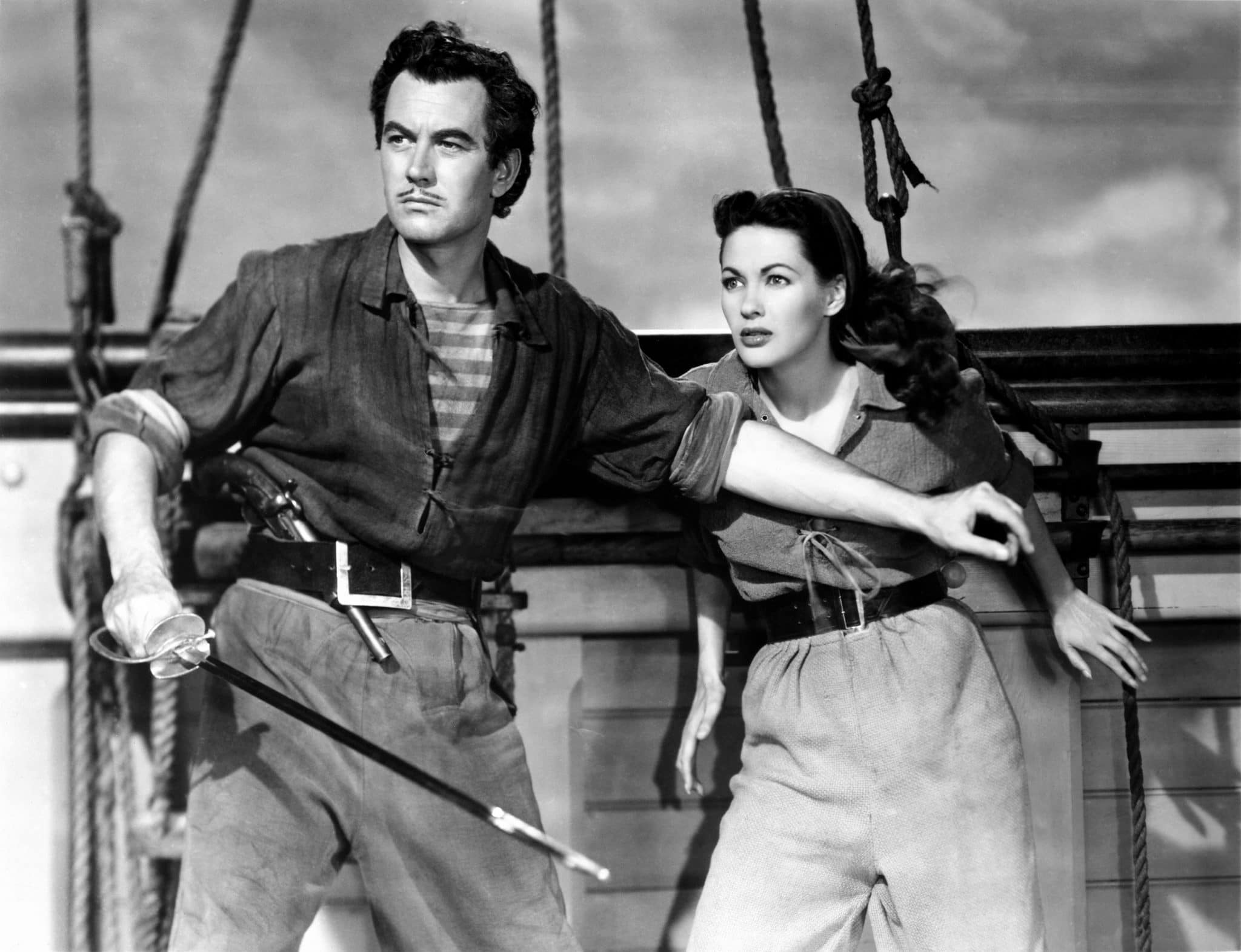 'The Desert Hawk' (1950)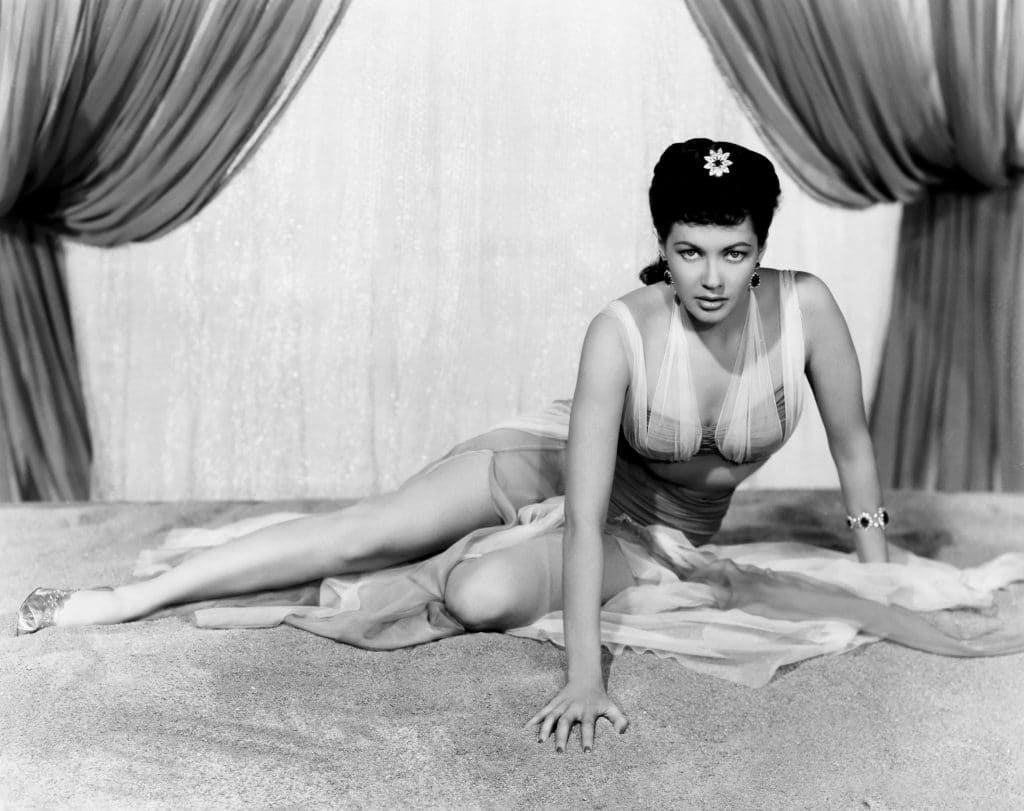 'Tomahawk' (1951)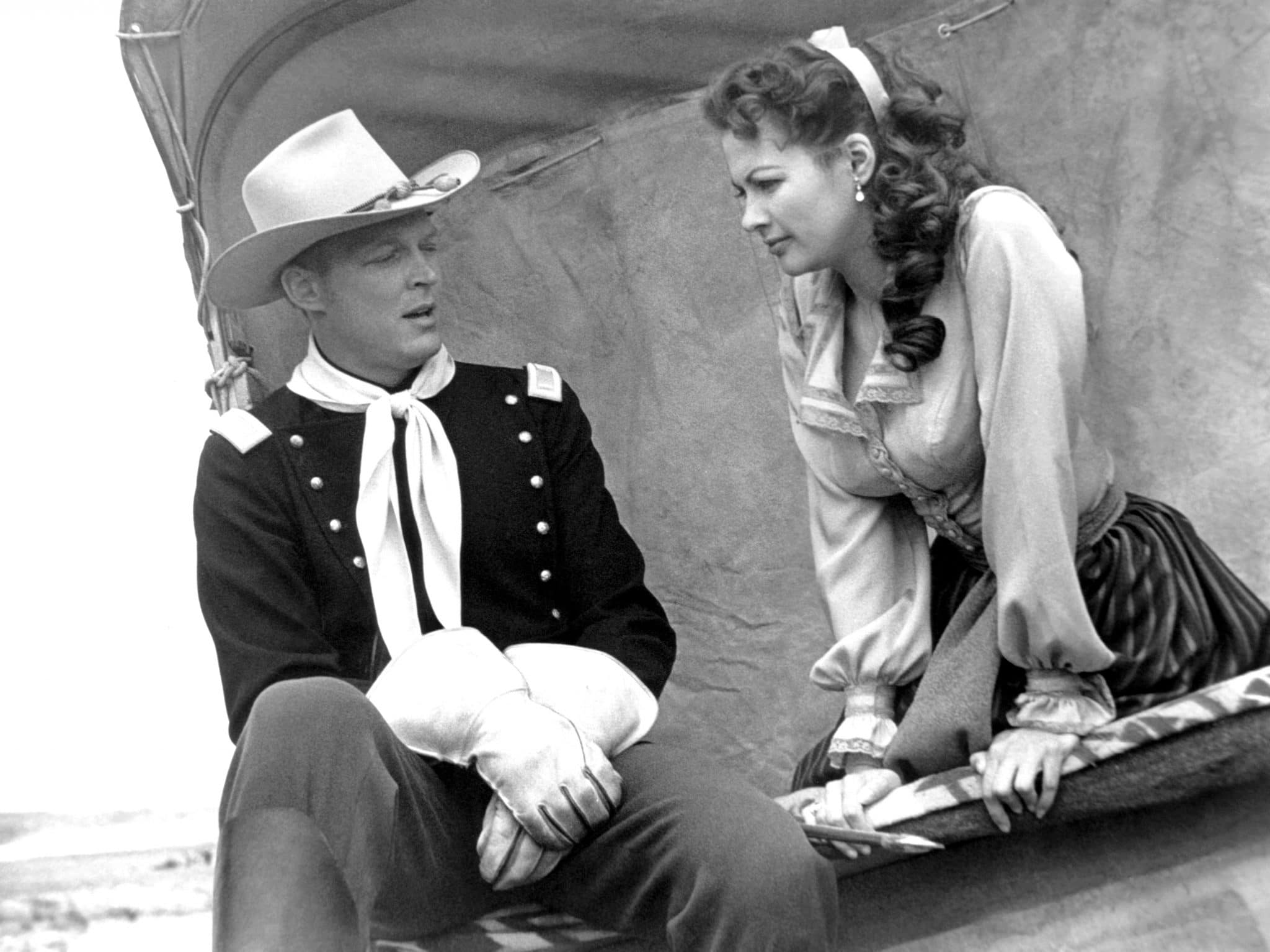 'Hotel Sahara' (1951)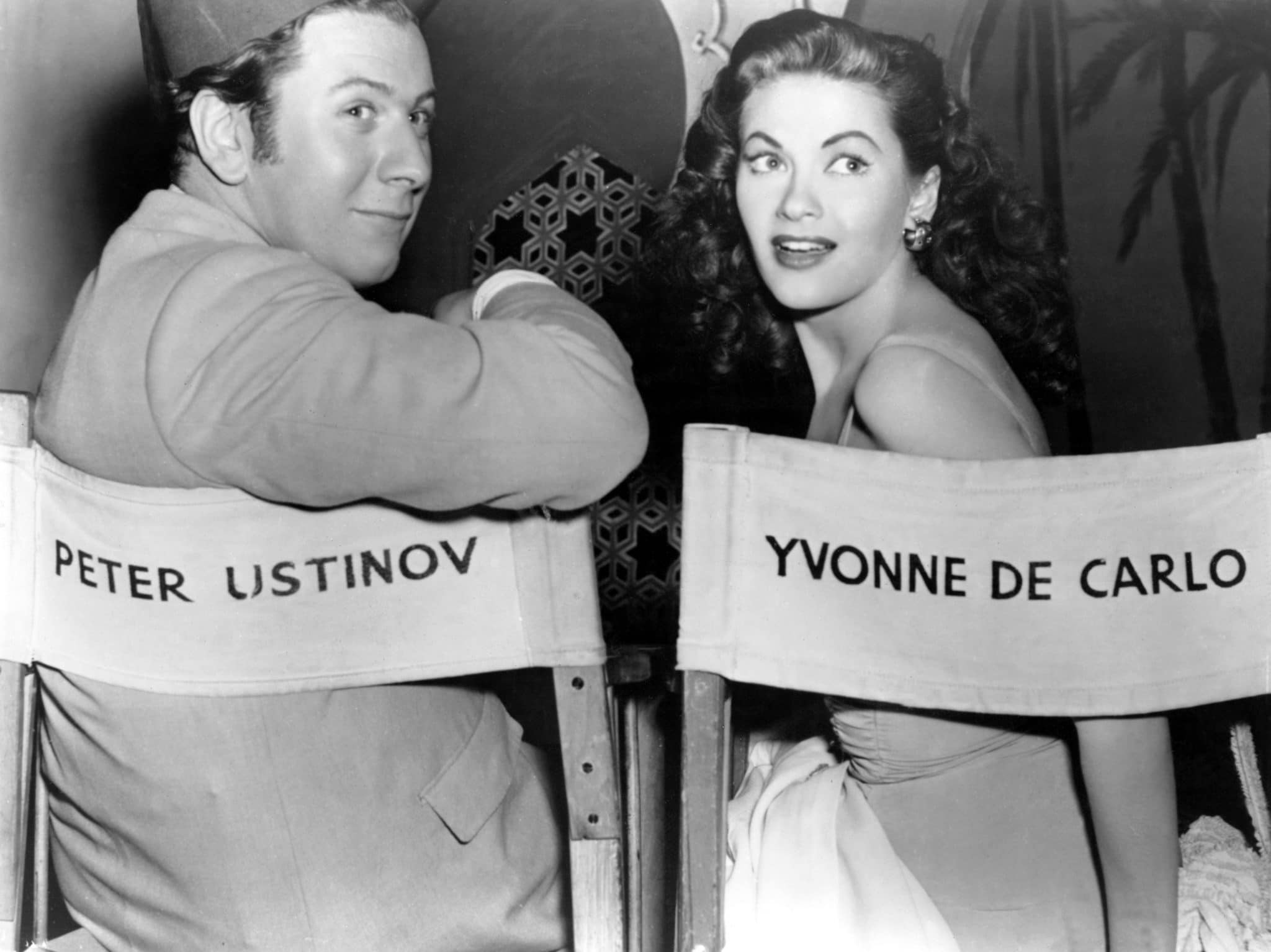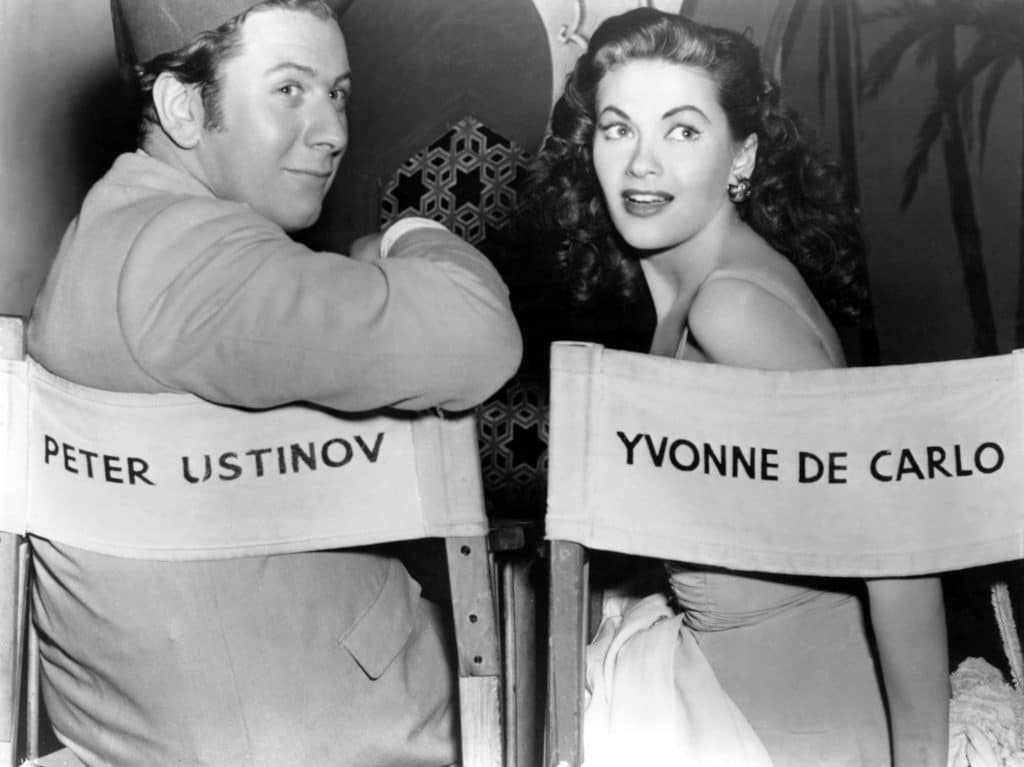 'Silver City' (1951)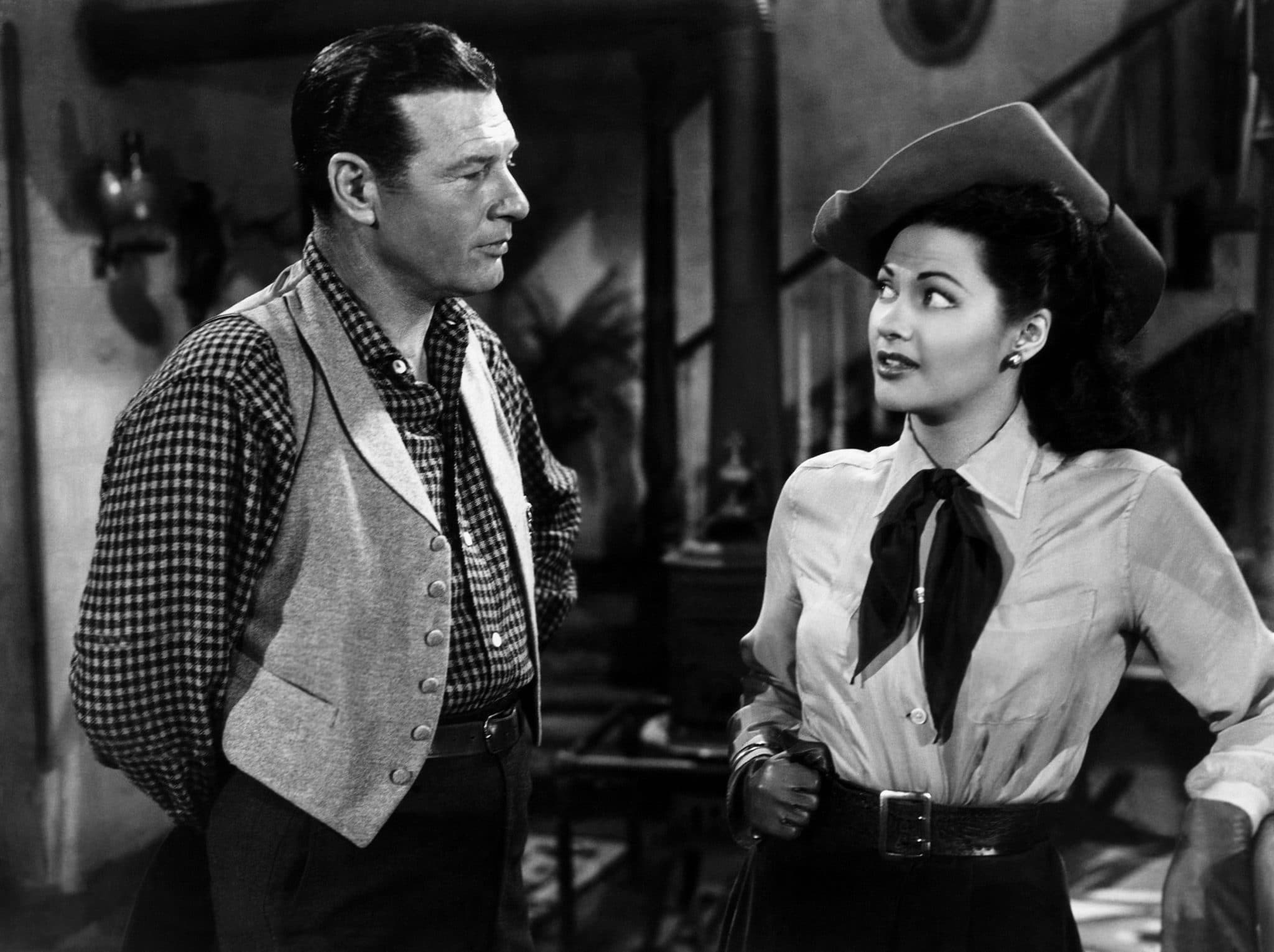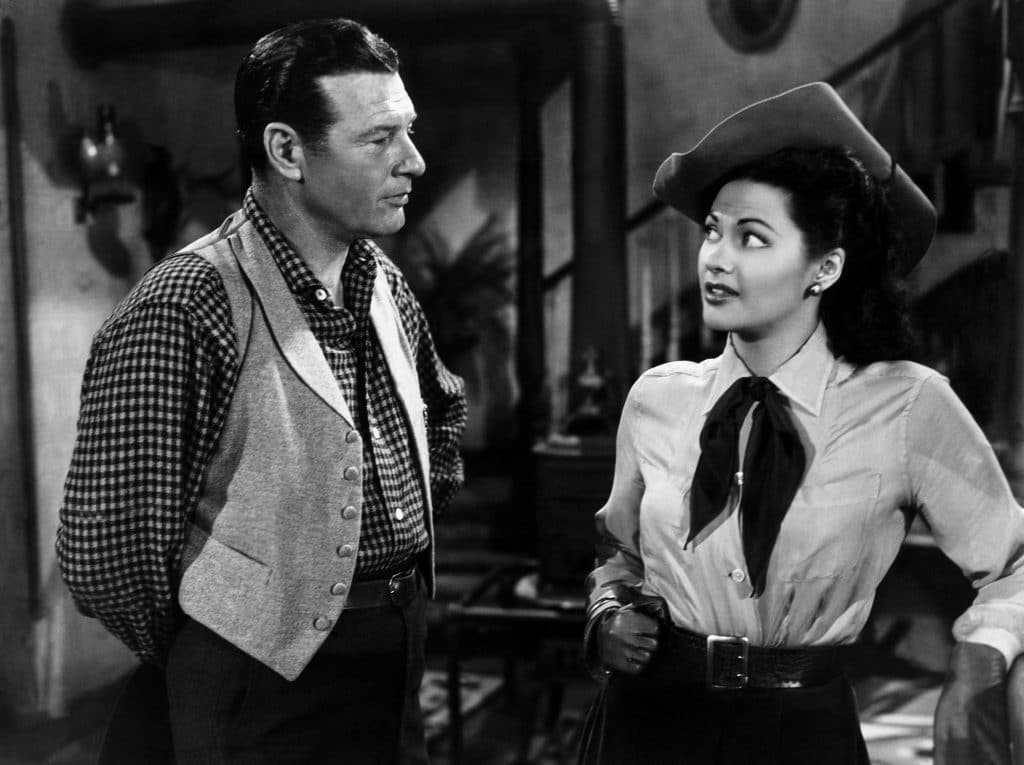 'The San Francisco Story' (1952)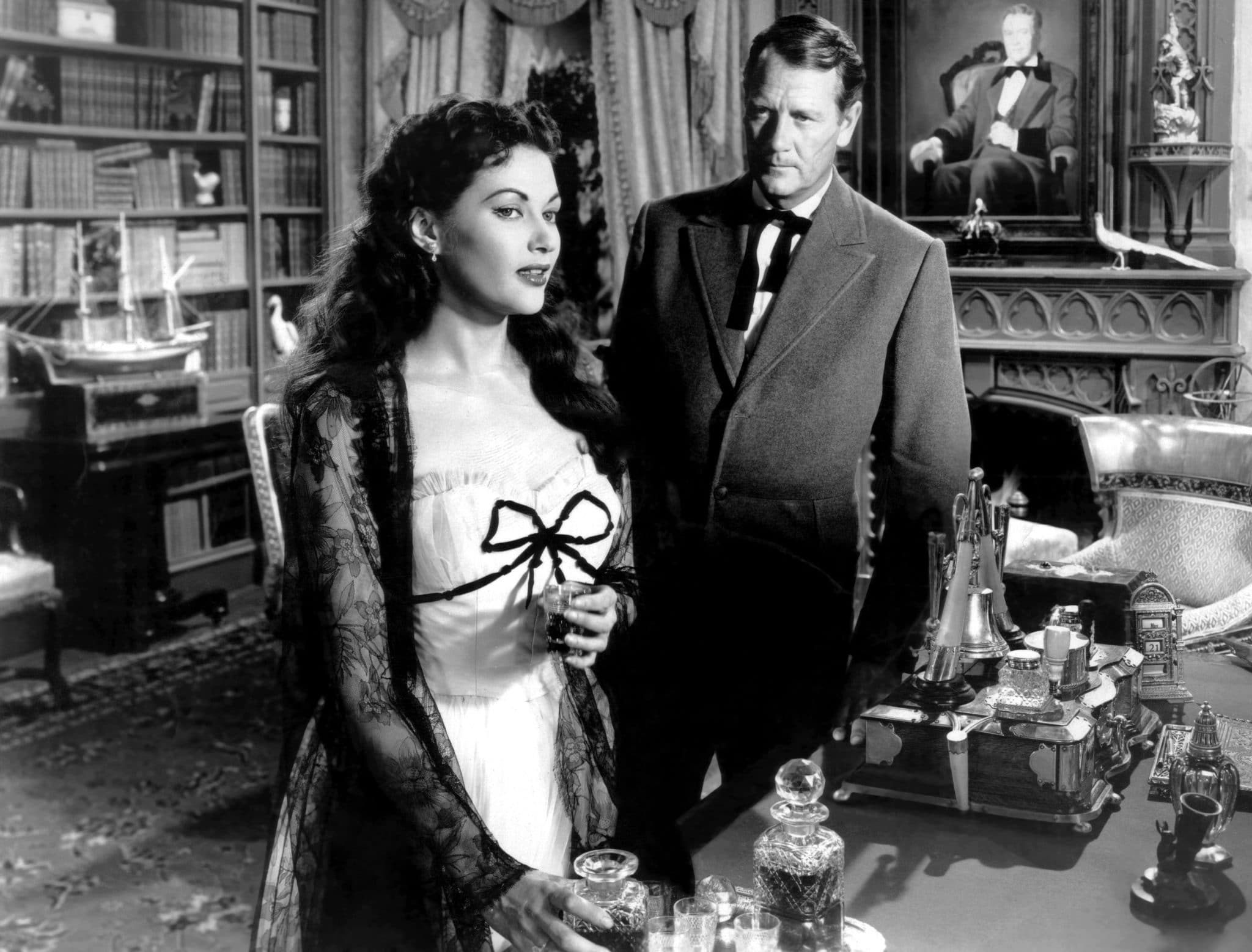 'Scarlet Angel' (1952)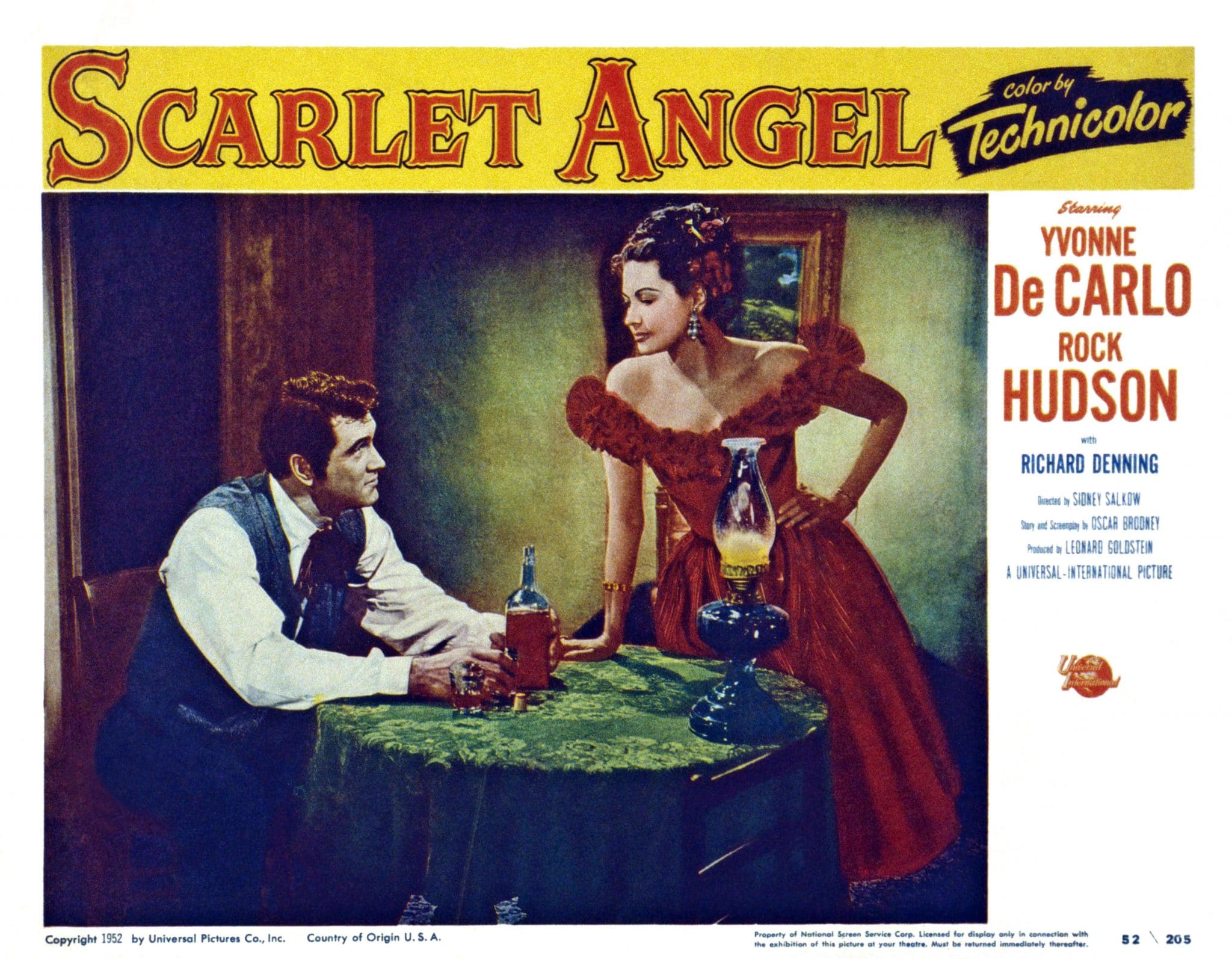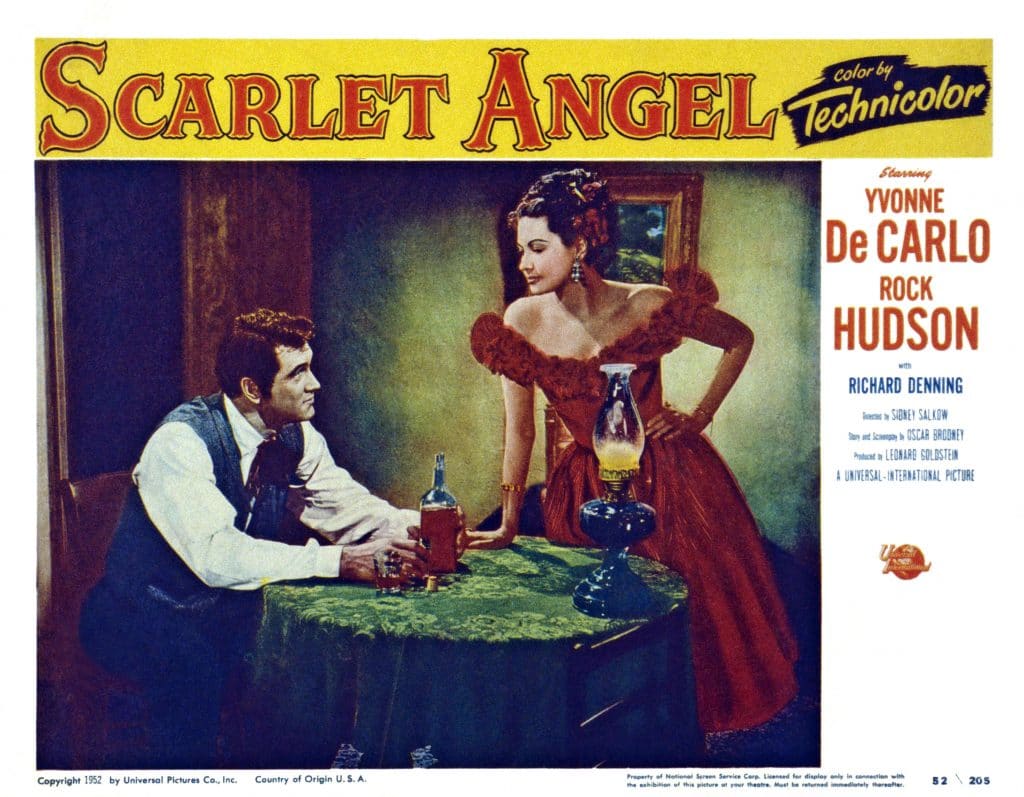 'Hurricane Smith' (1952)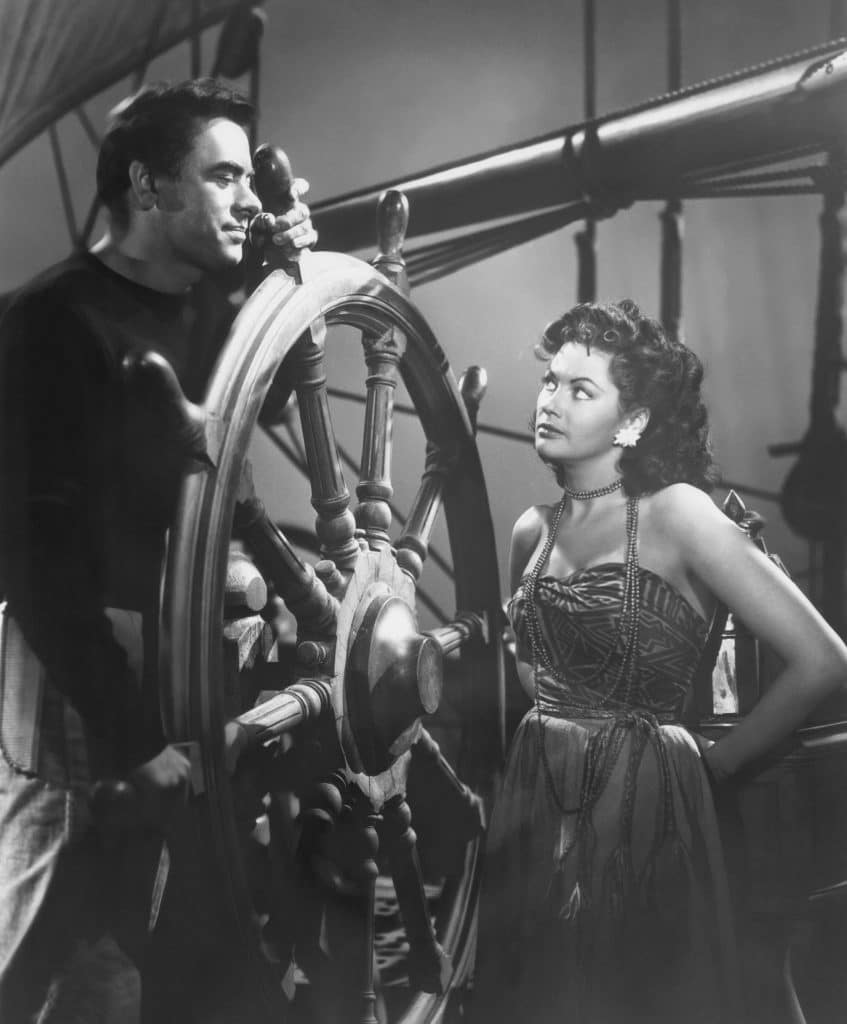 'Sea Devils' (1953)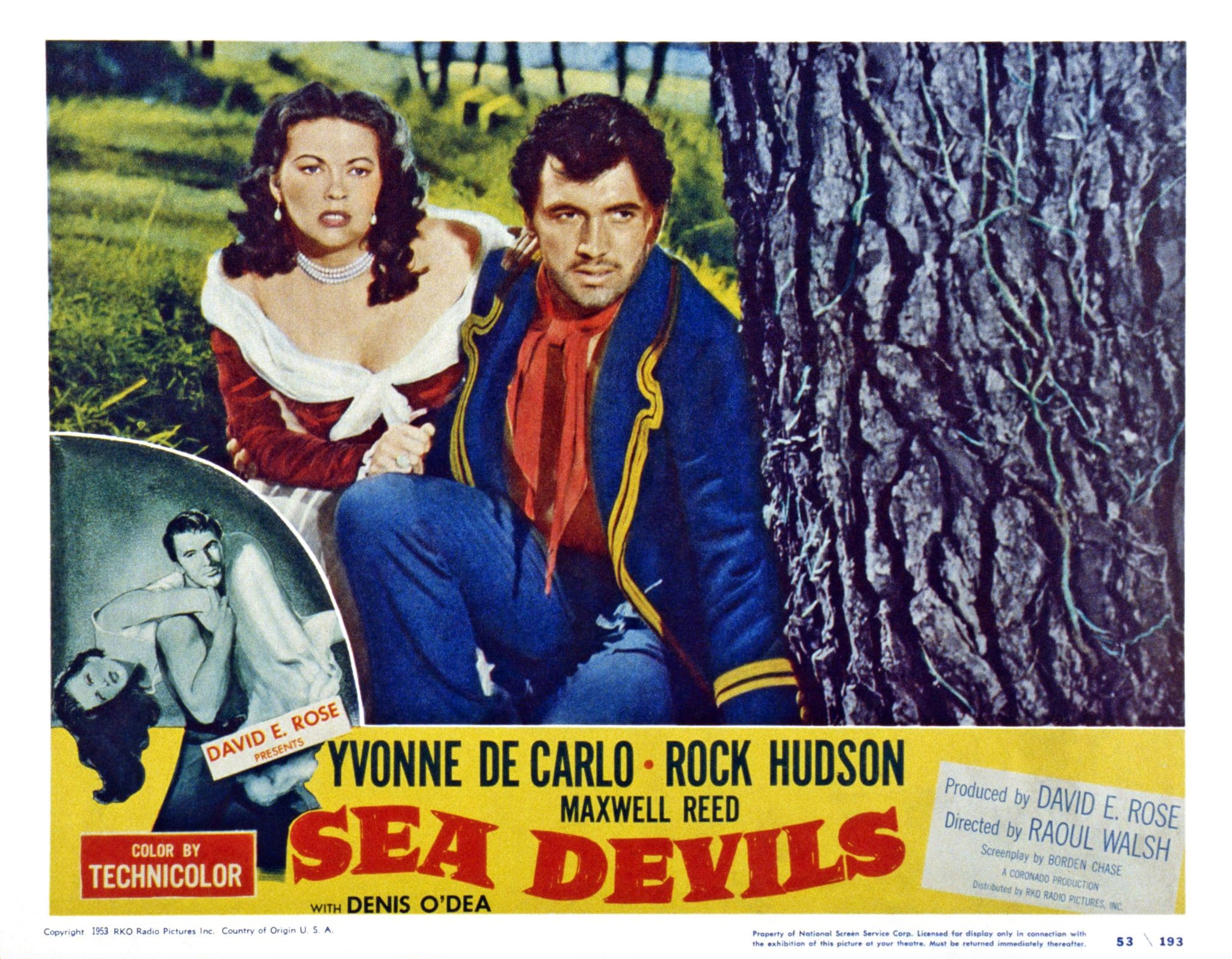 'Sombrero' (1953)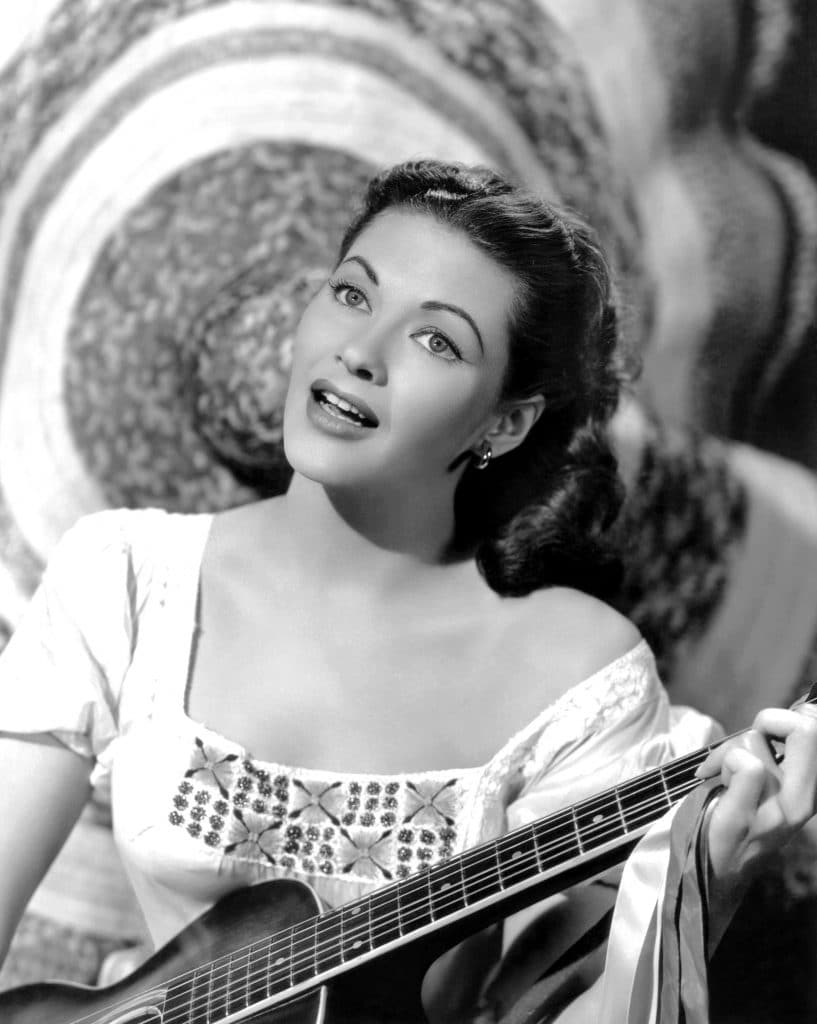 'The Captain's Paradise' (1953)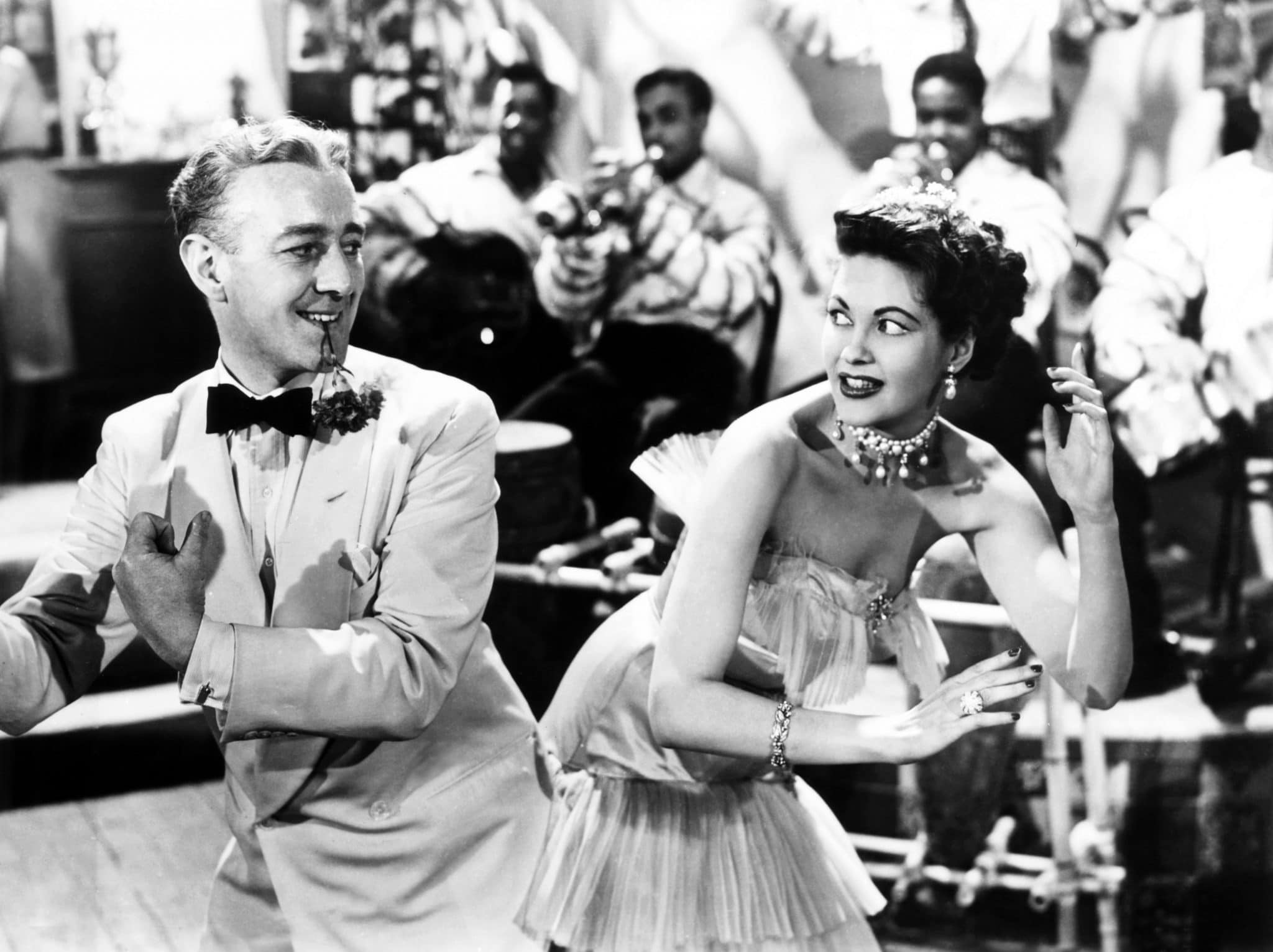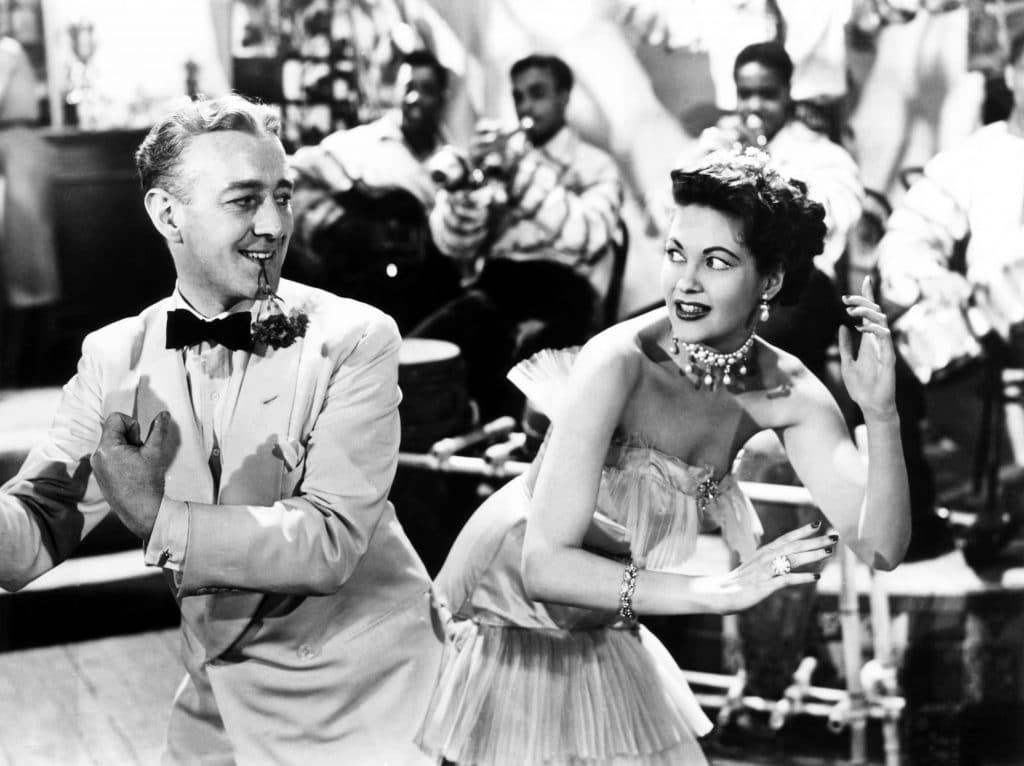 'Fort Algiers' (1953)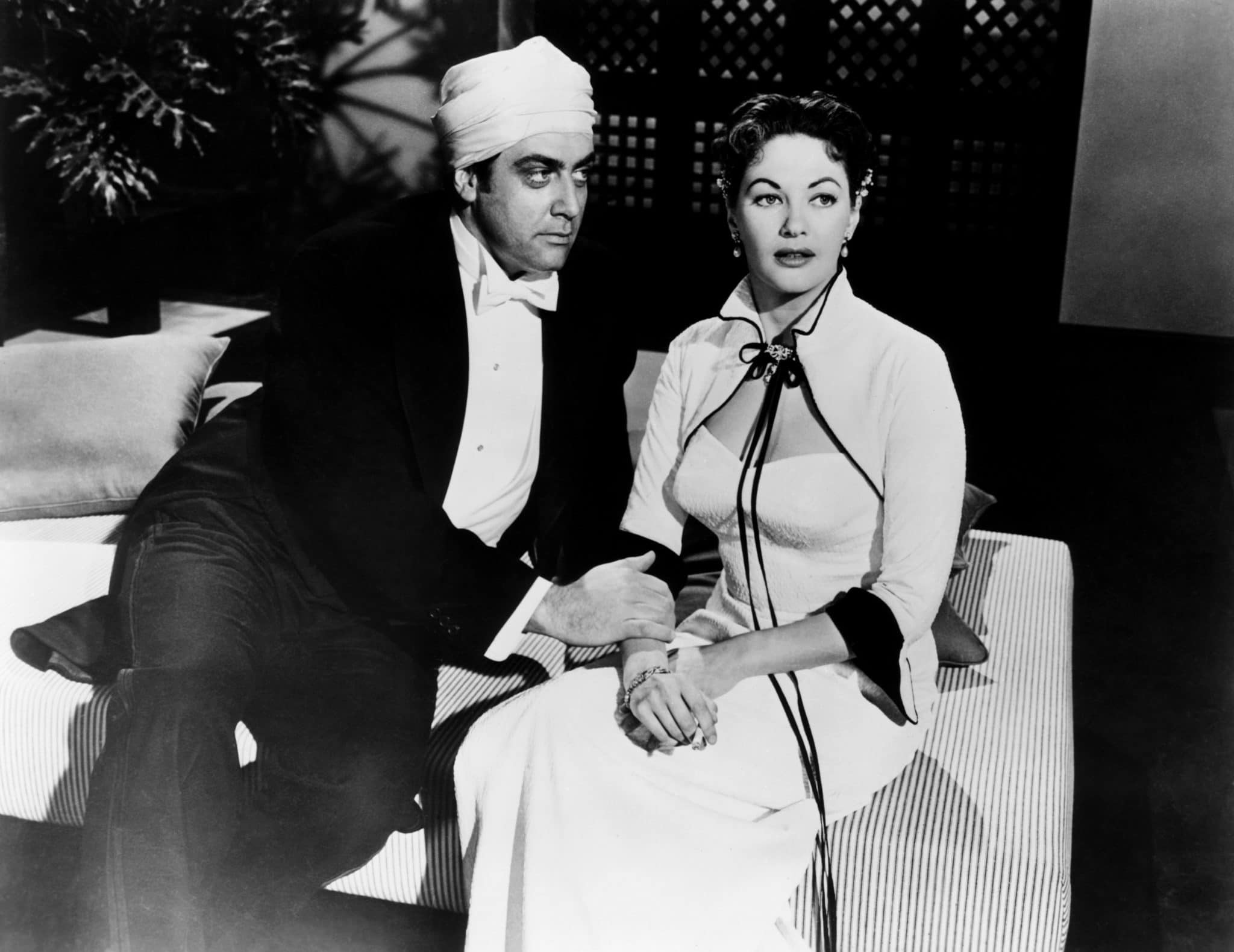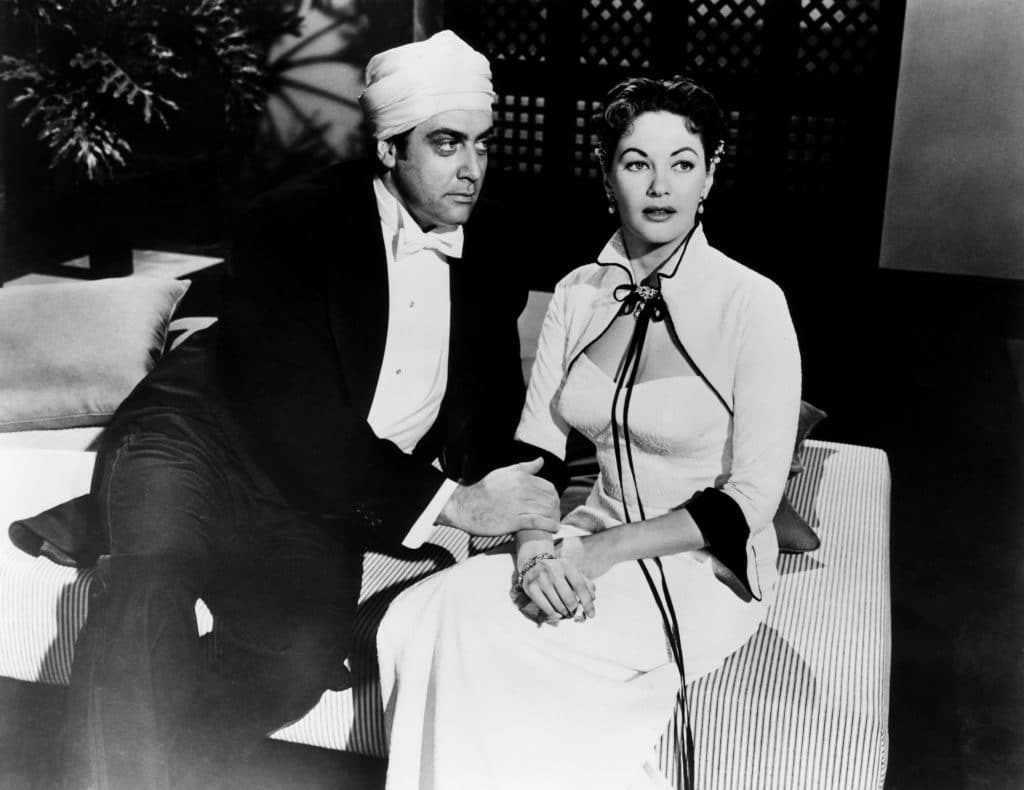 'The Backbone of America' (1953 TV Movie)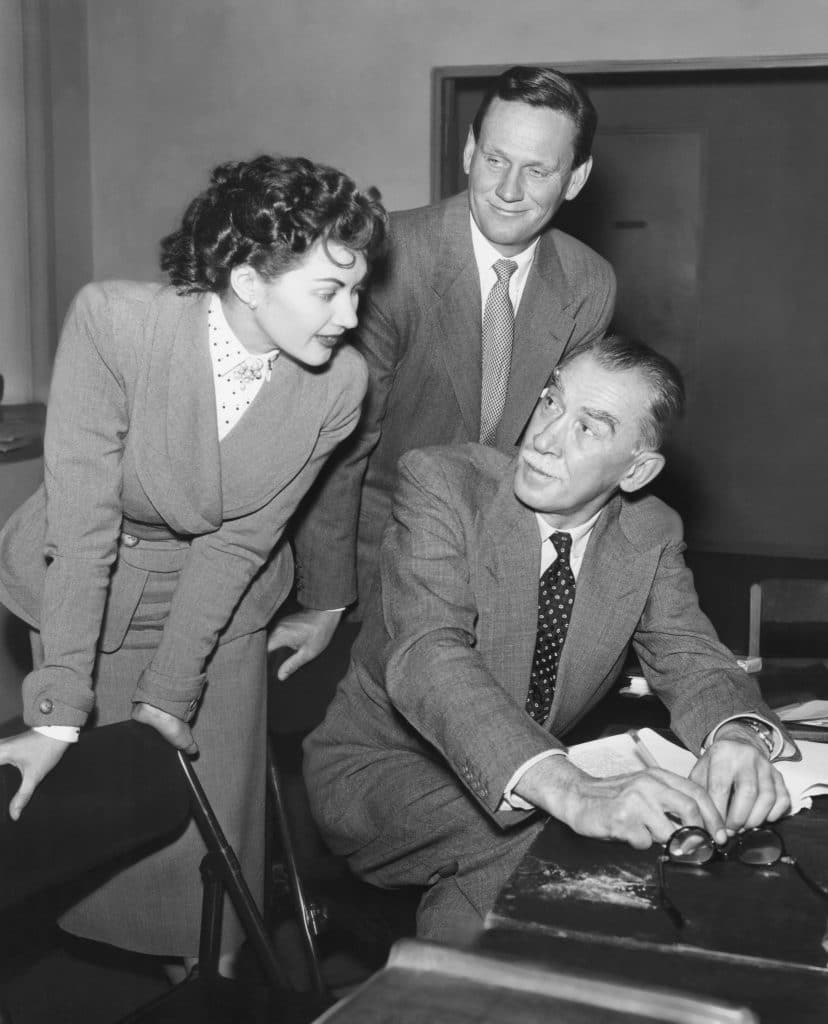 'Border River' (1954)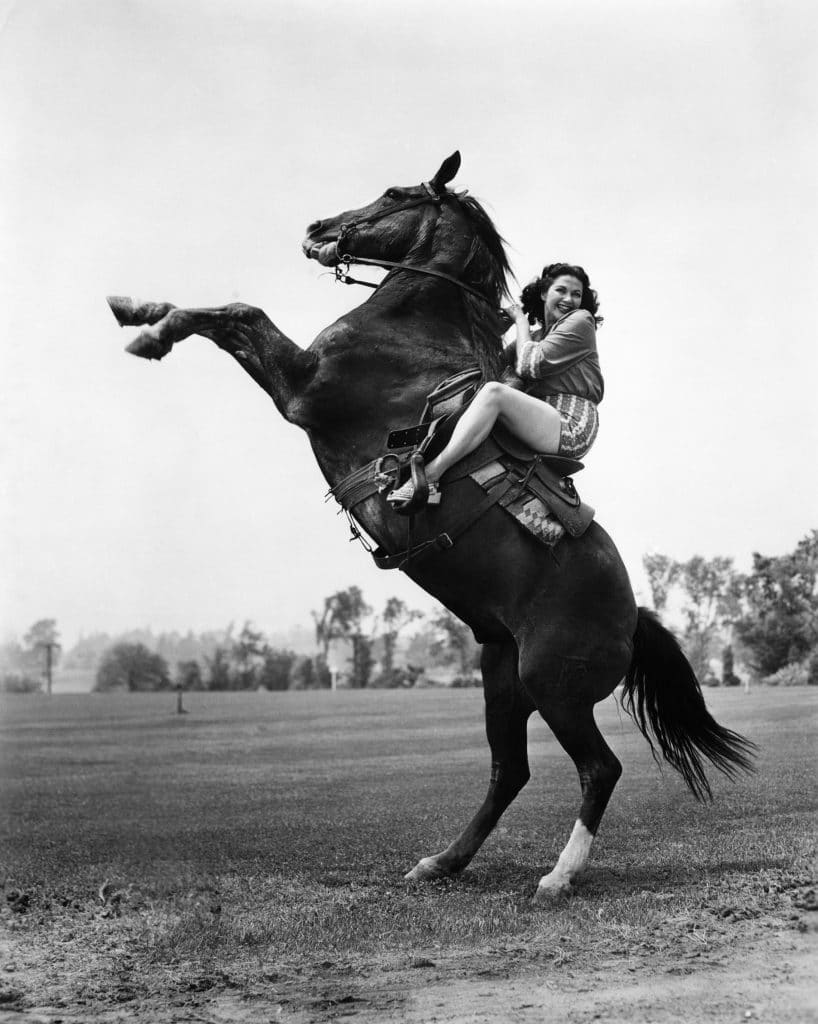 'Tonight's the Night' / 'Happy Ever After' (1954)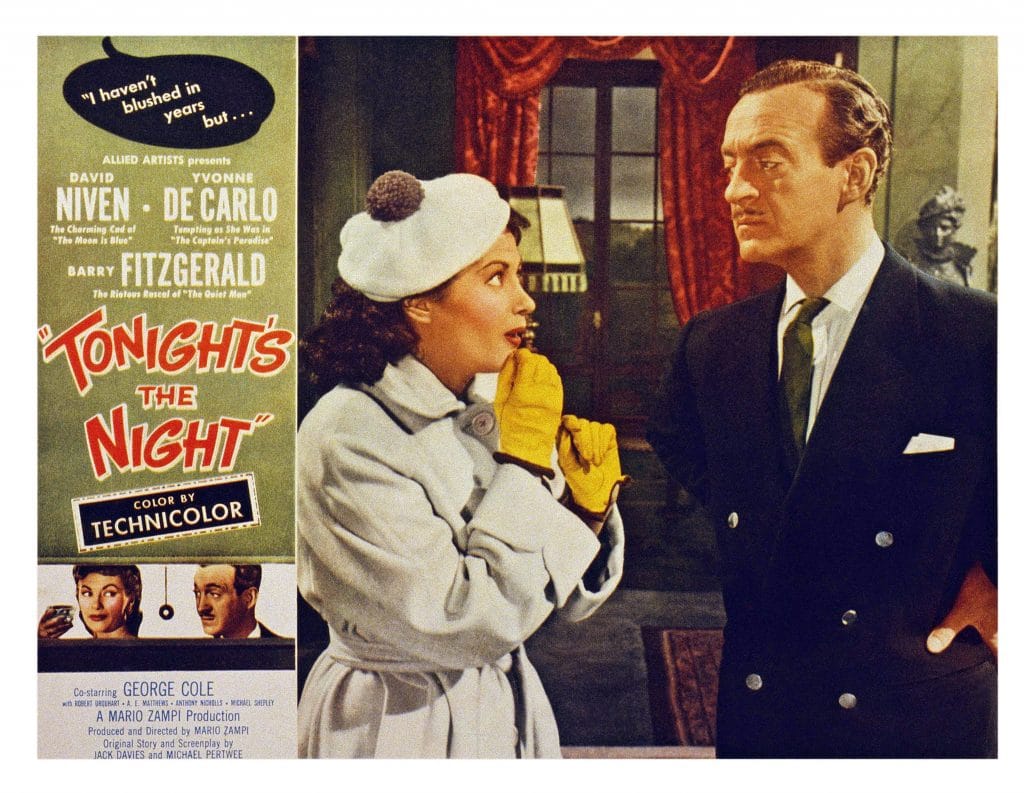 'La Contessa di Castiglione' (1954)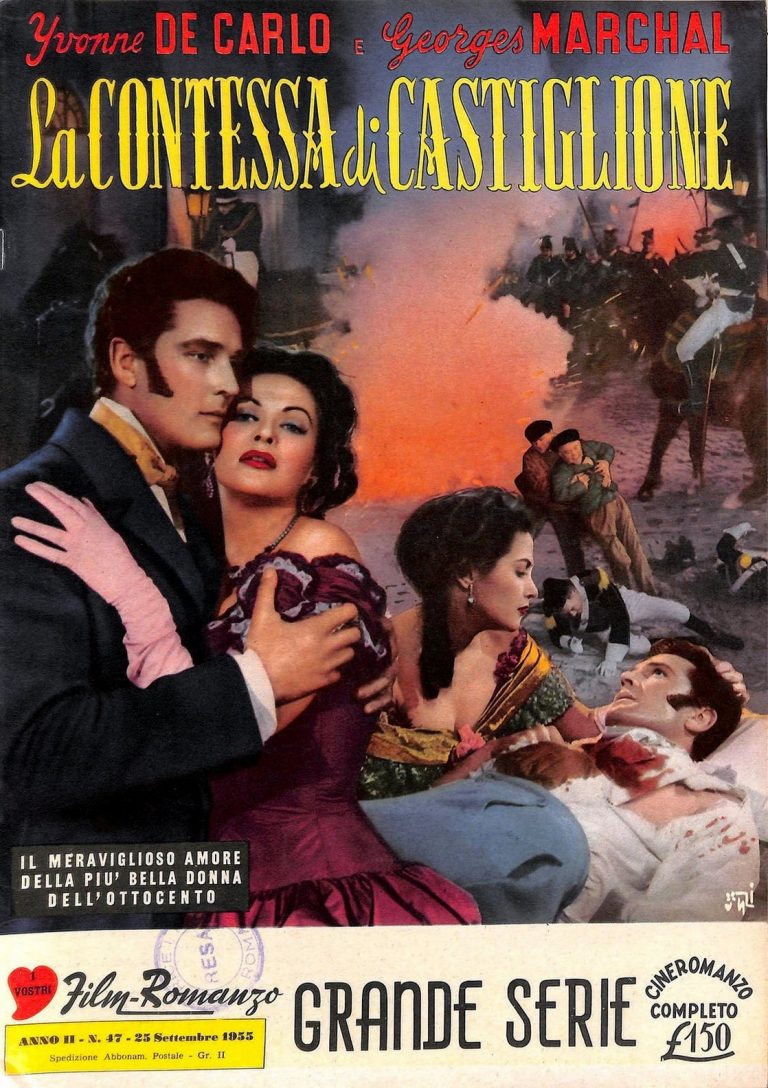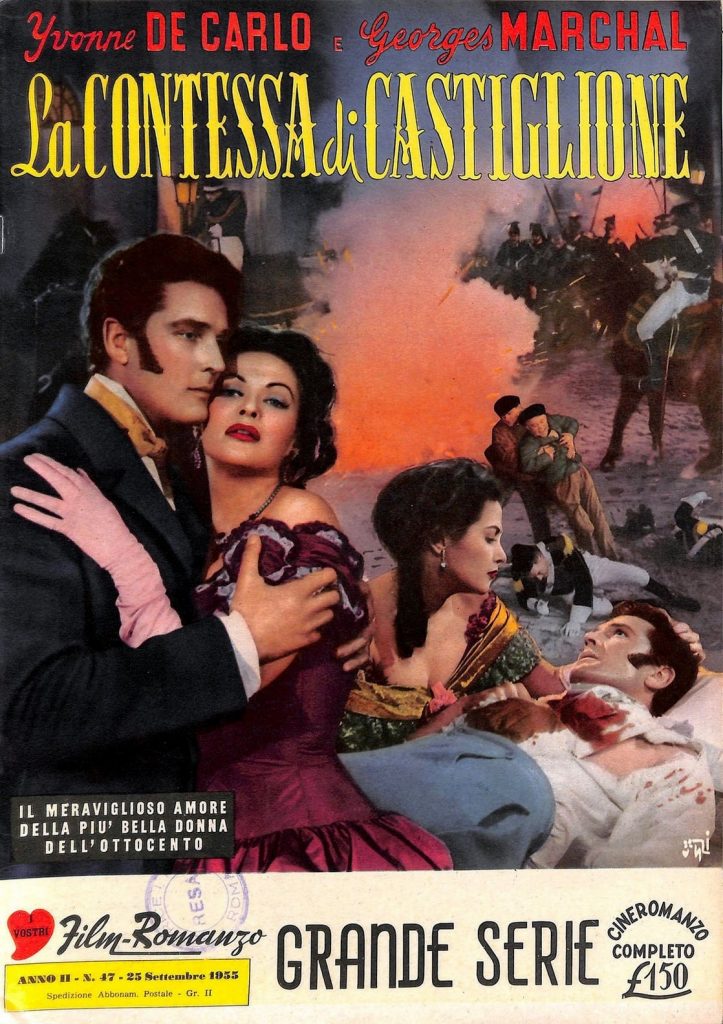 'Passion' (1954)
'Shotgun' (1965)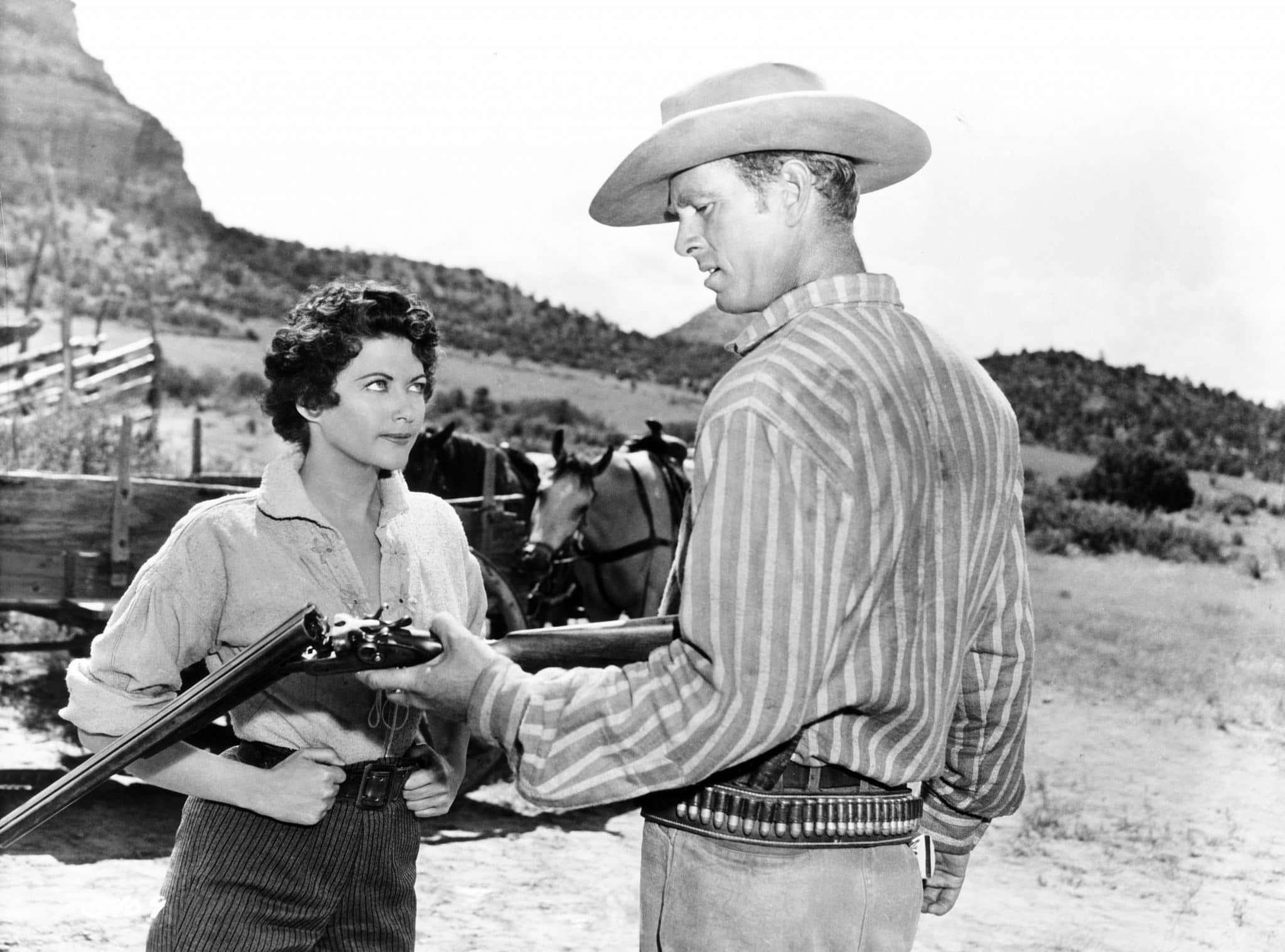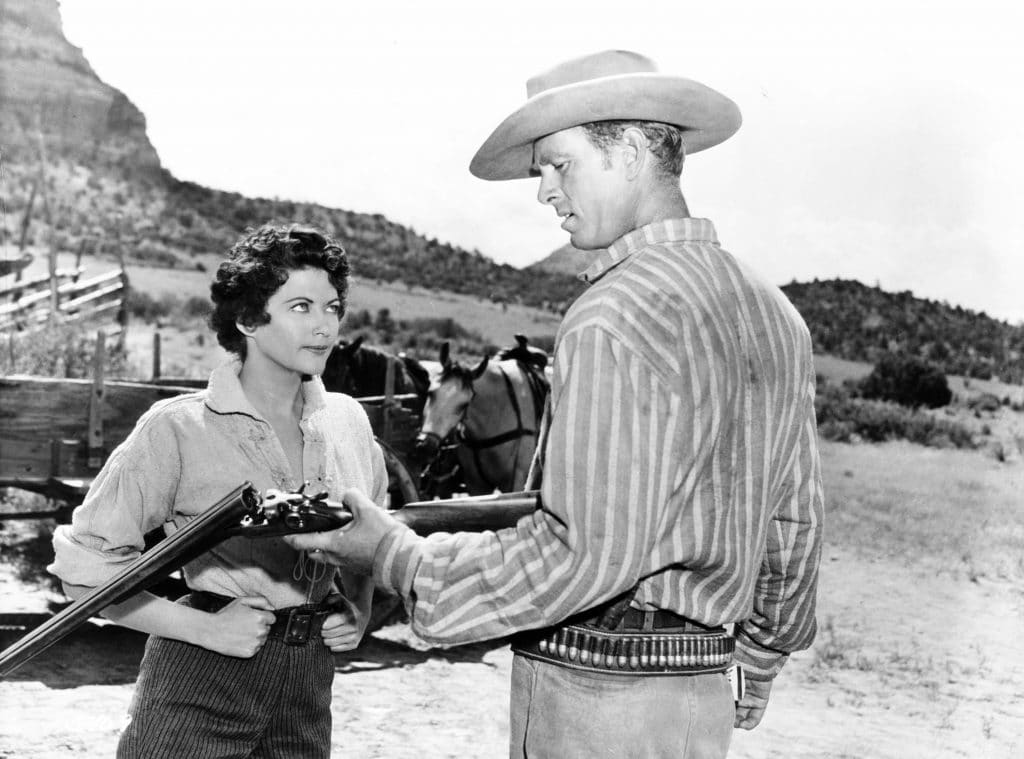 'Flame of the Islands' (1956)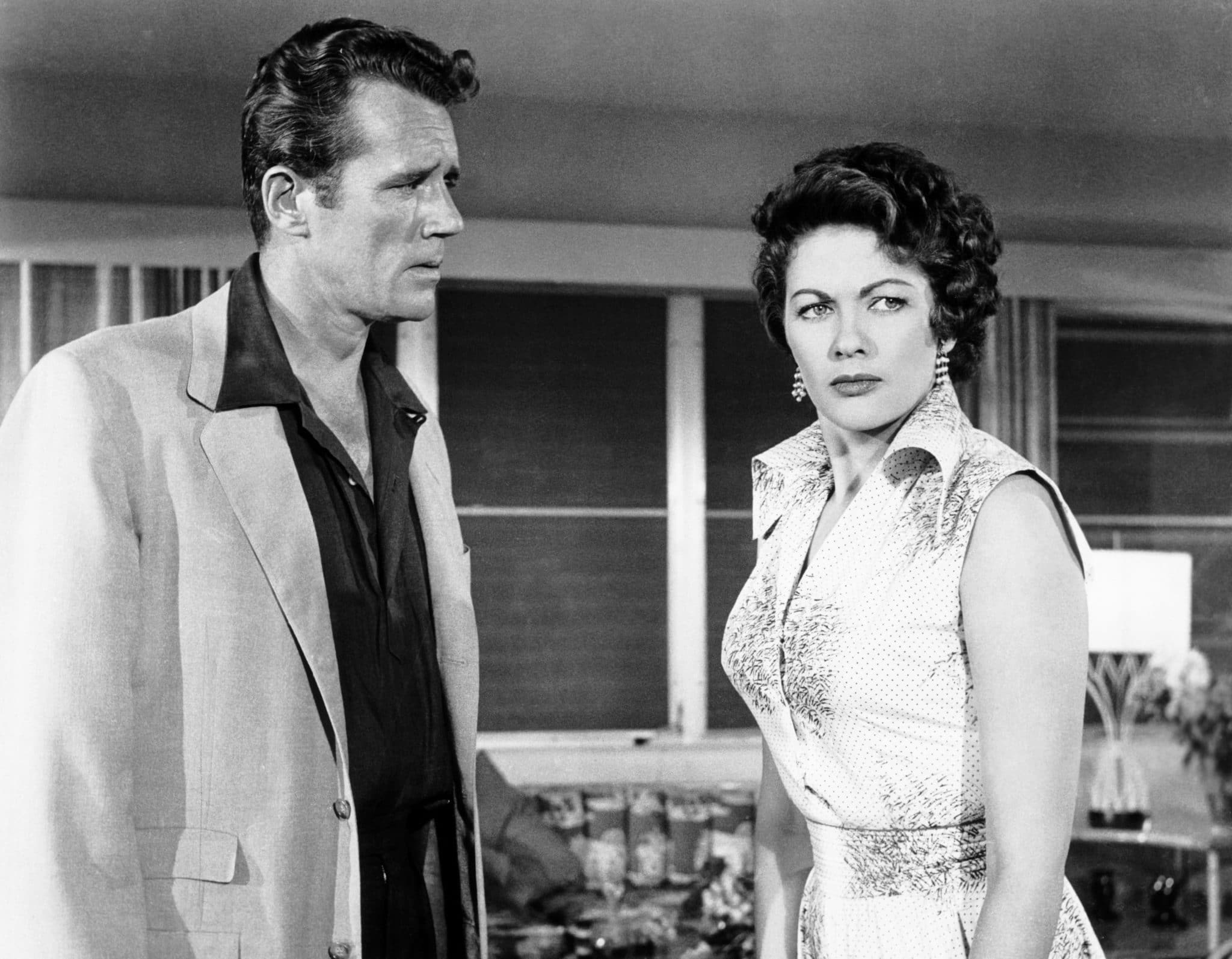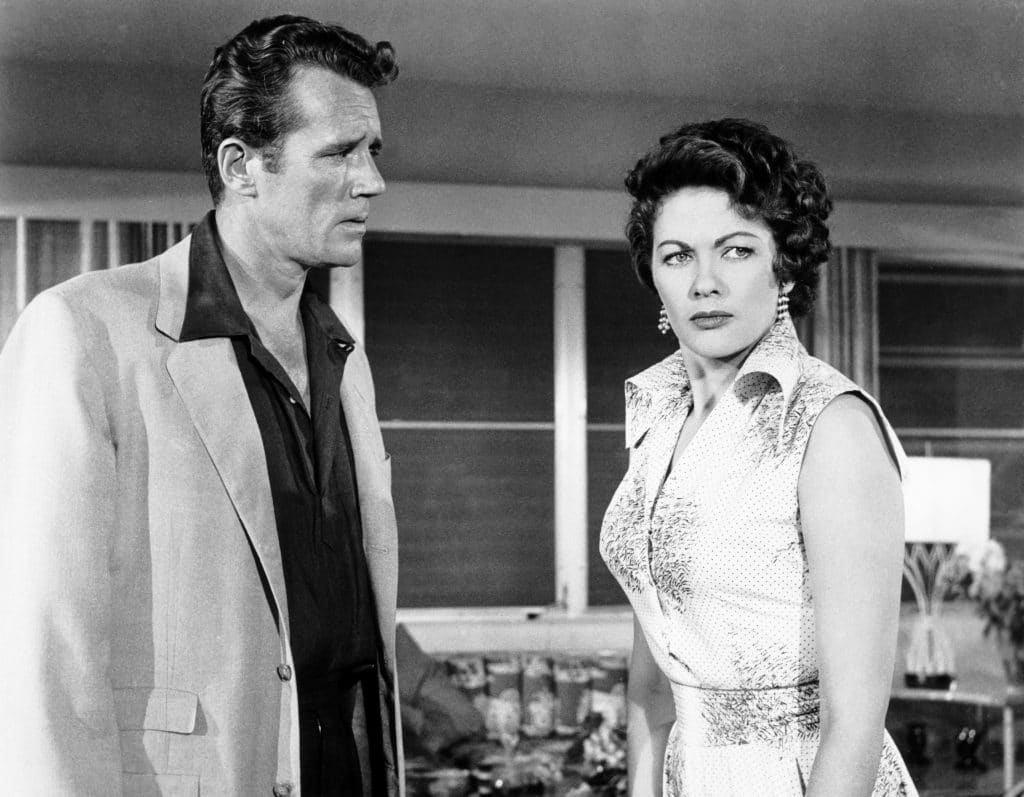 'Raw Edge' (1956)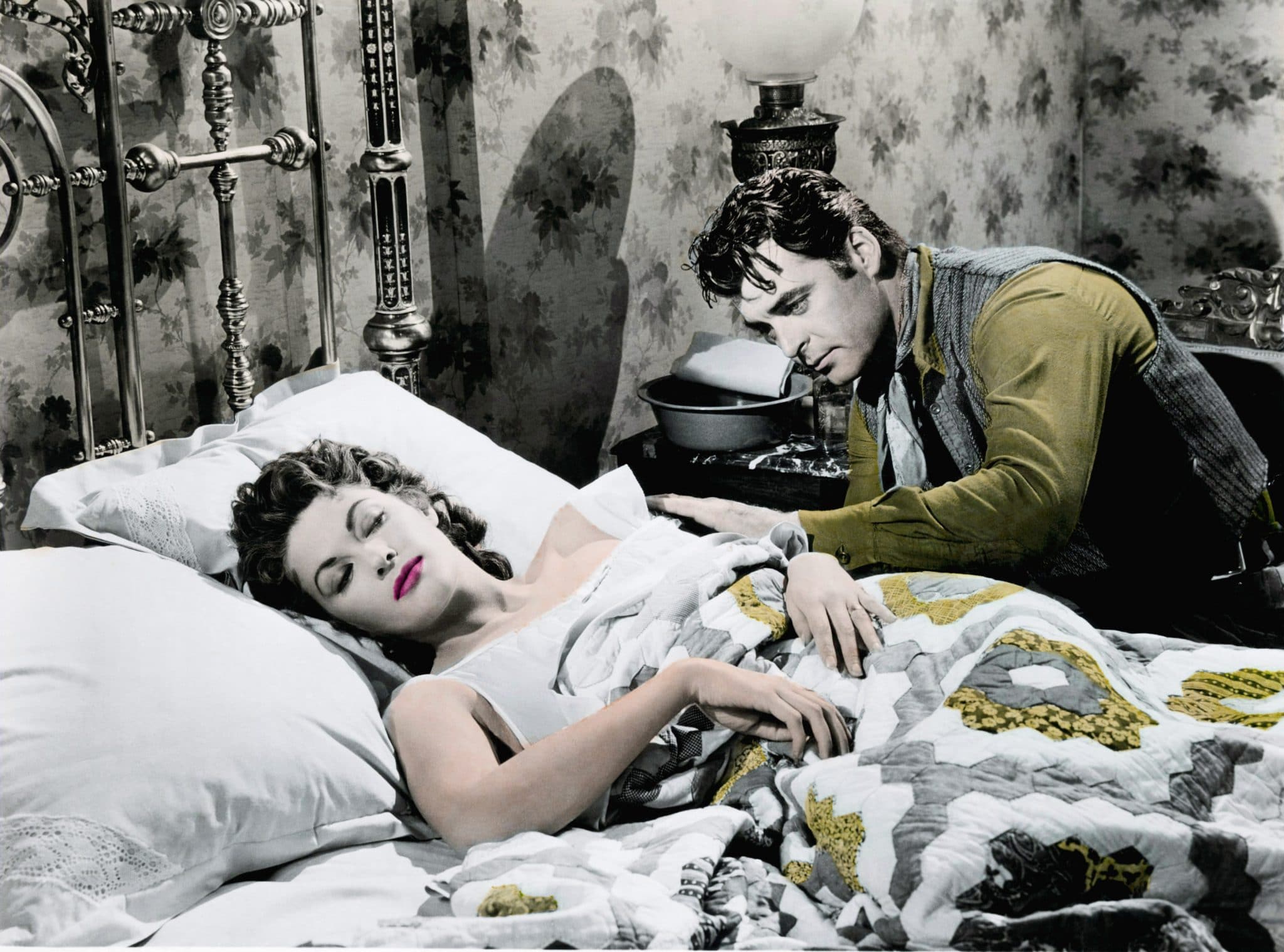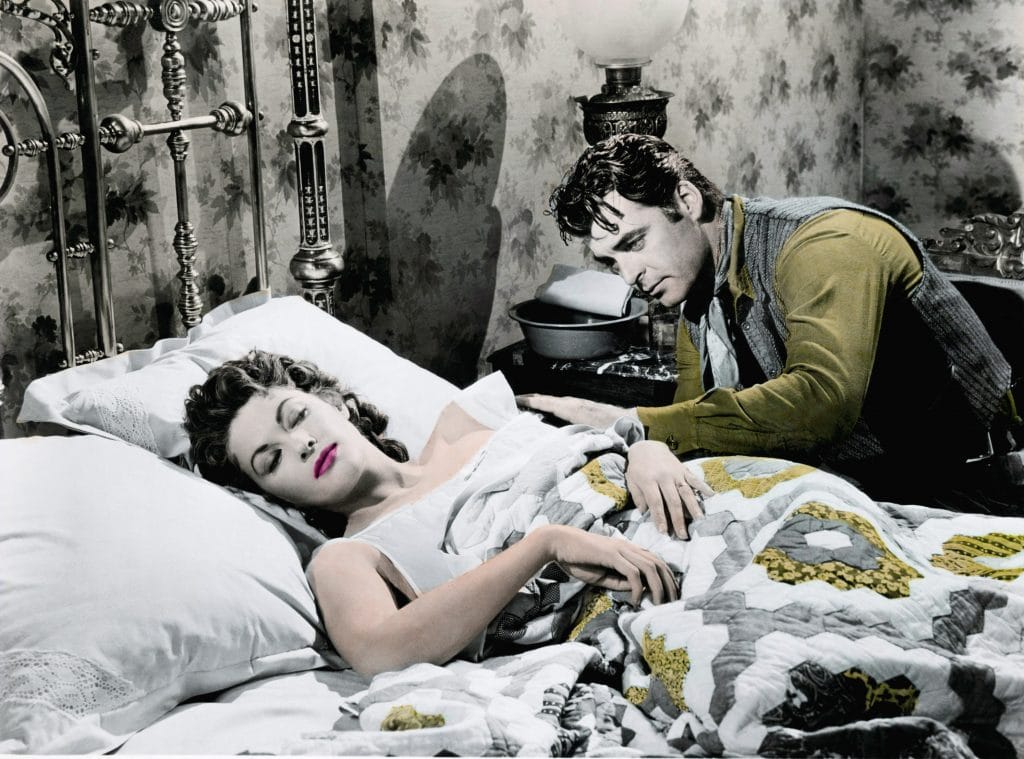 'Magic Fire' (1956)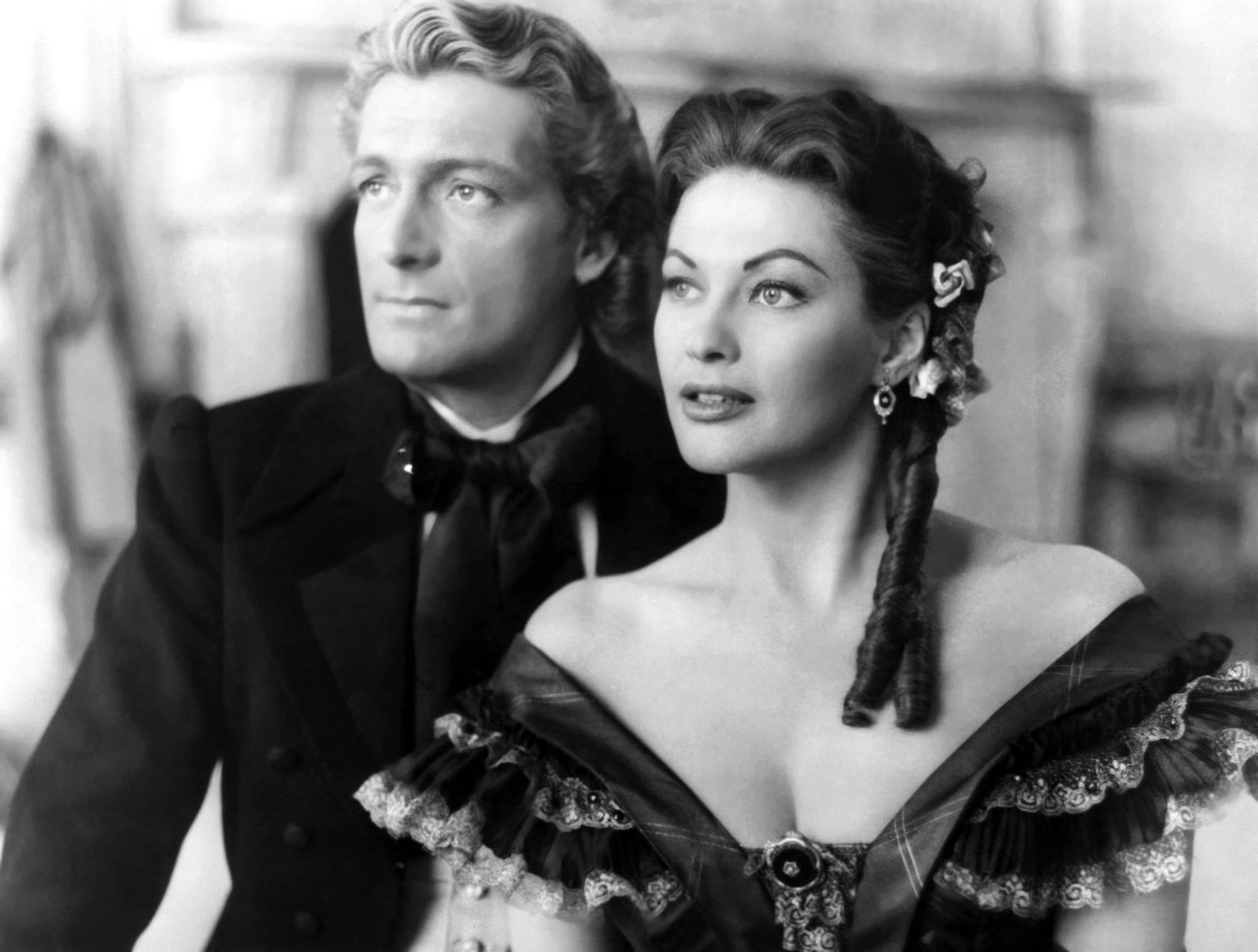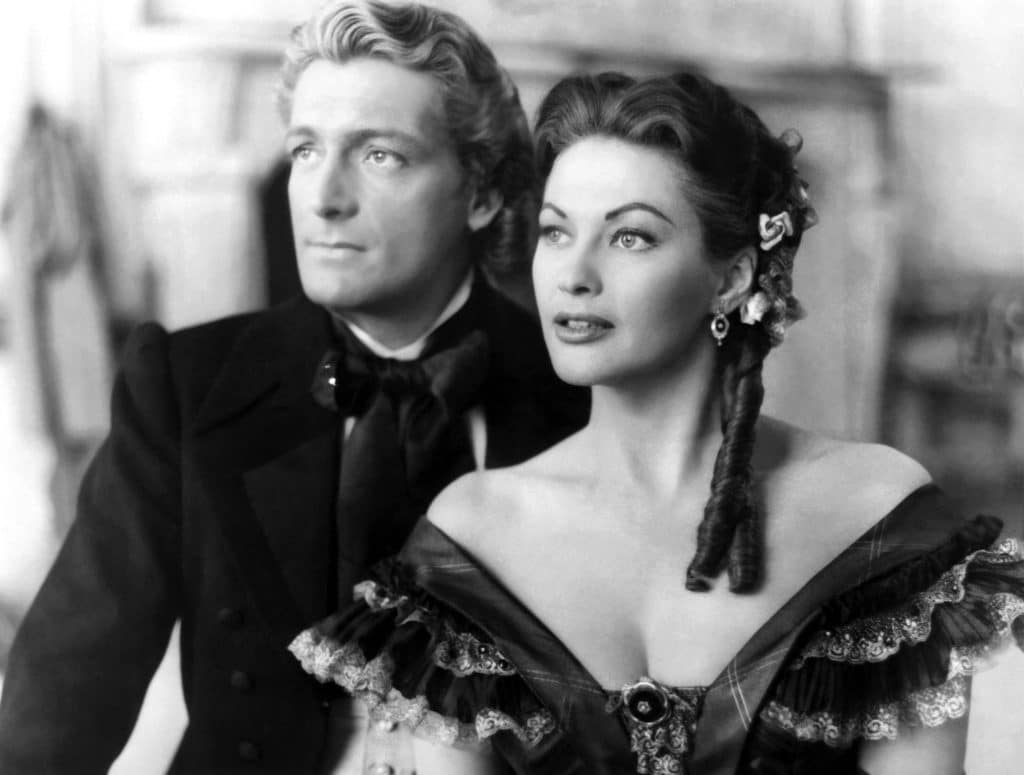 'The Ten Commandments' (1956)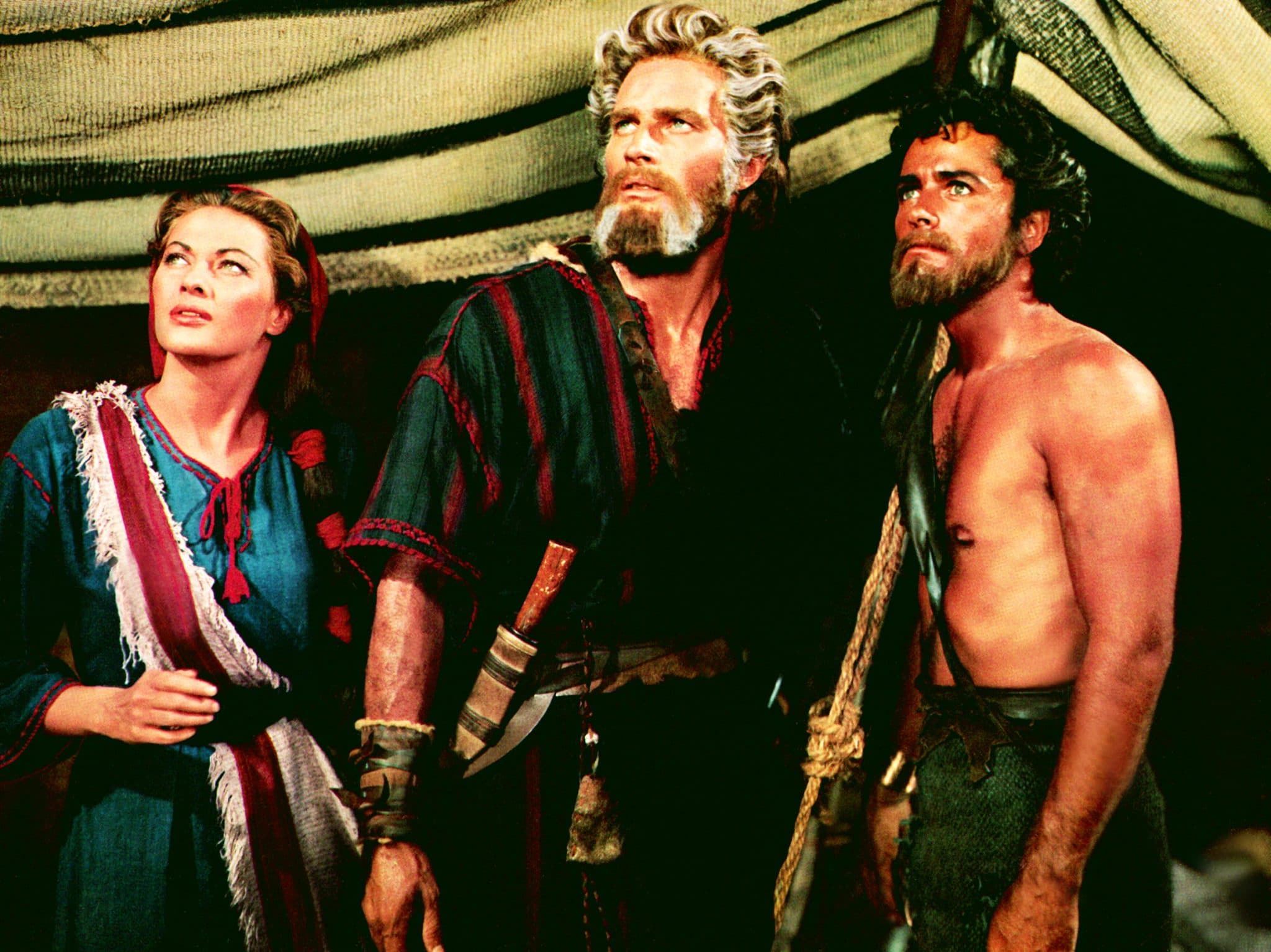 'Death of a Scoundrel' (1956)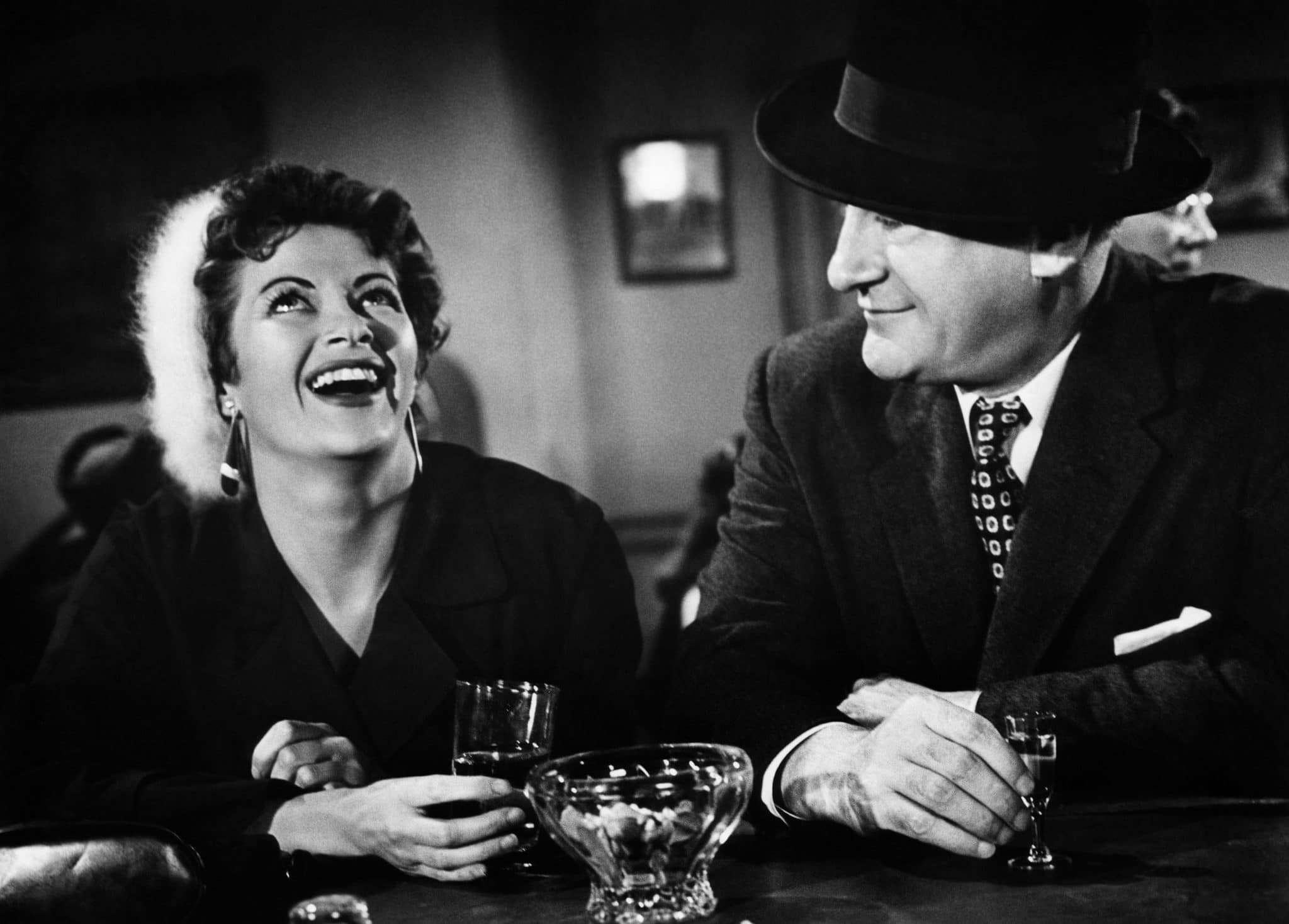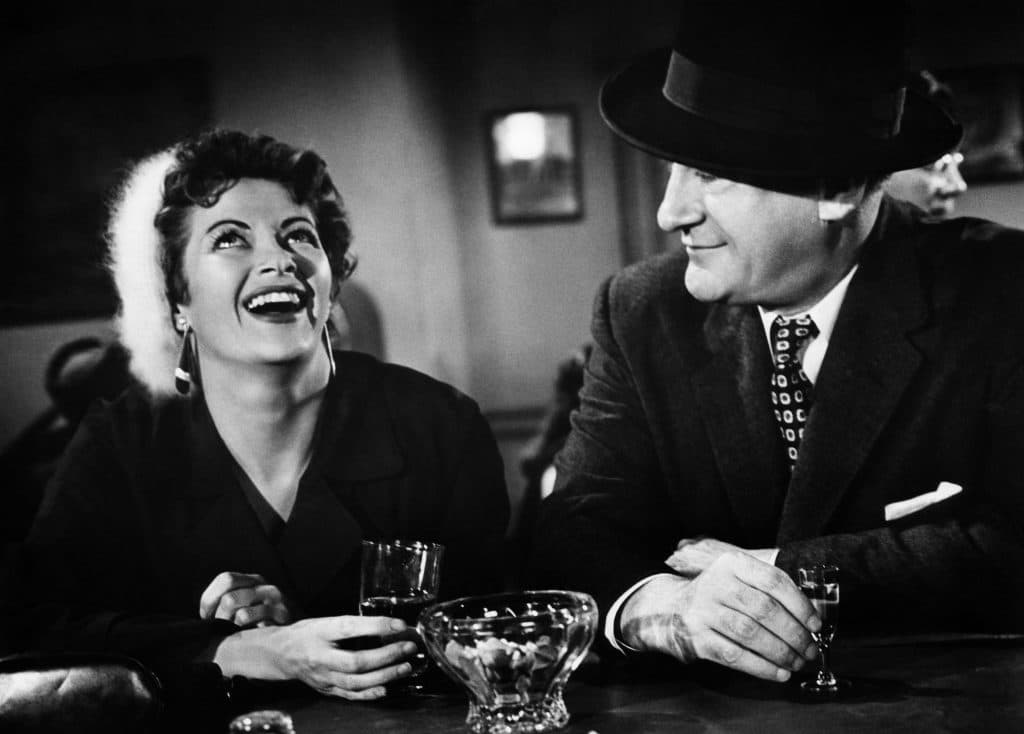 'Screen Director's Playhouse' (1956)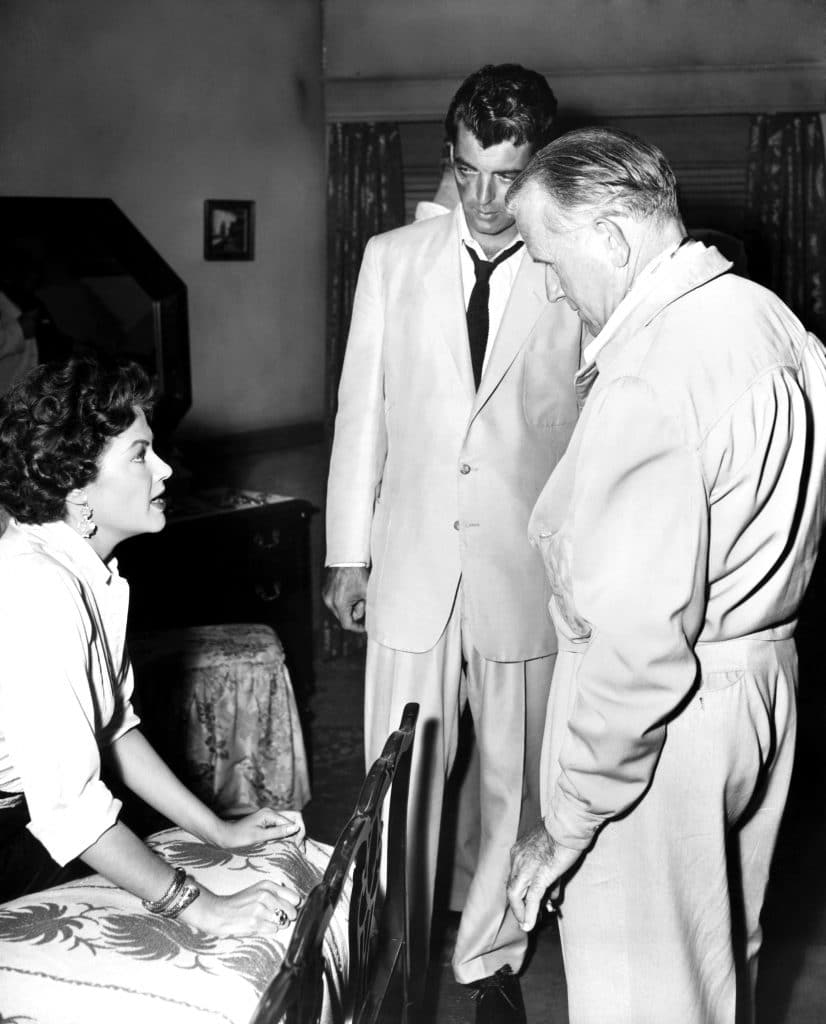 'Band of Angels' (1957)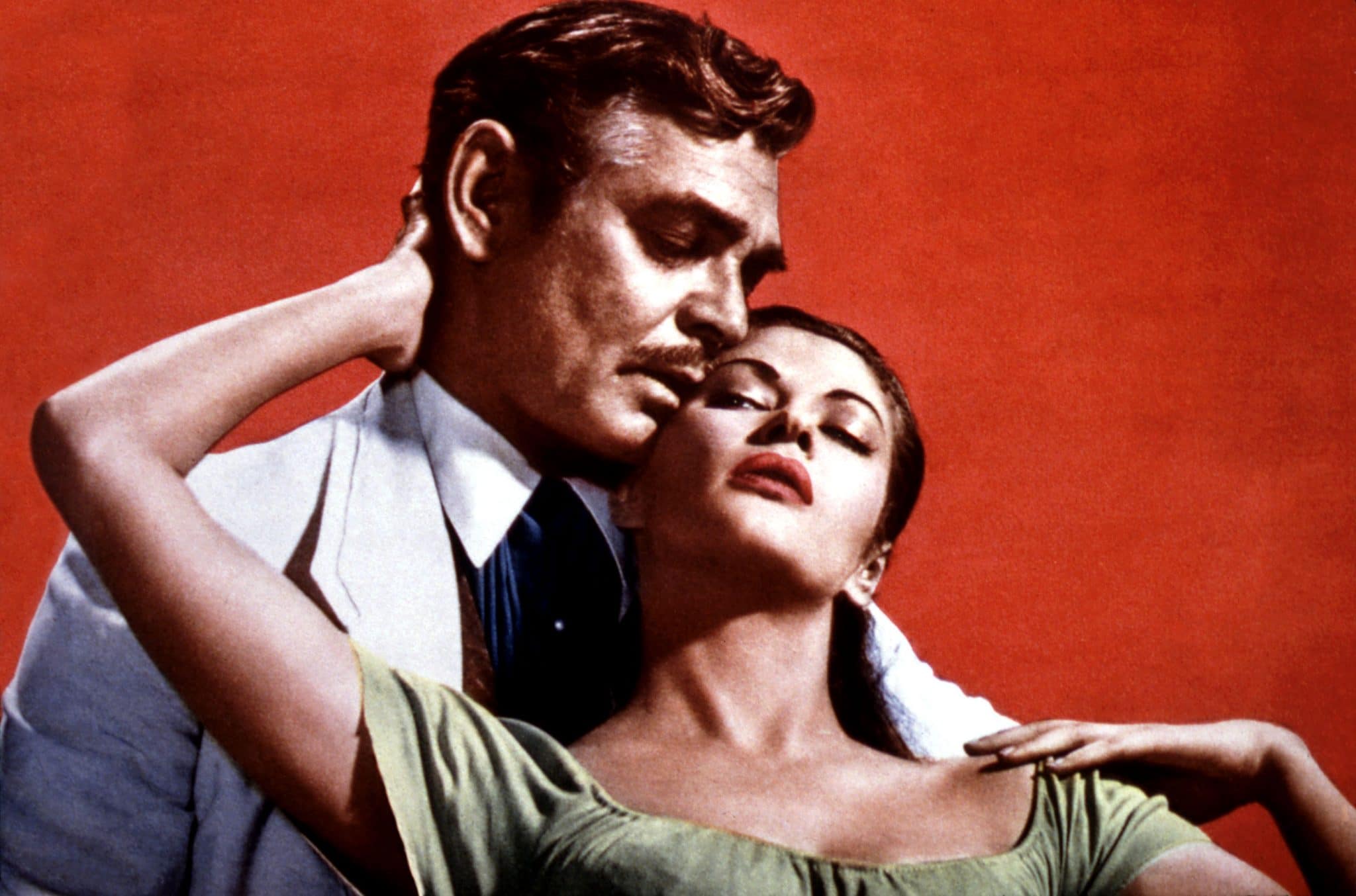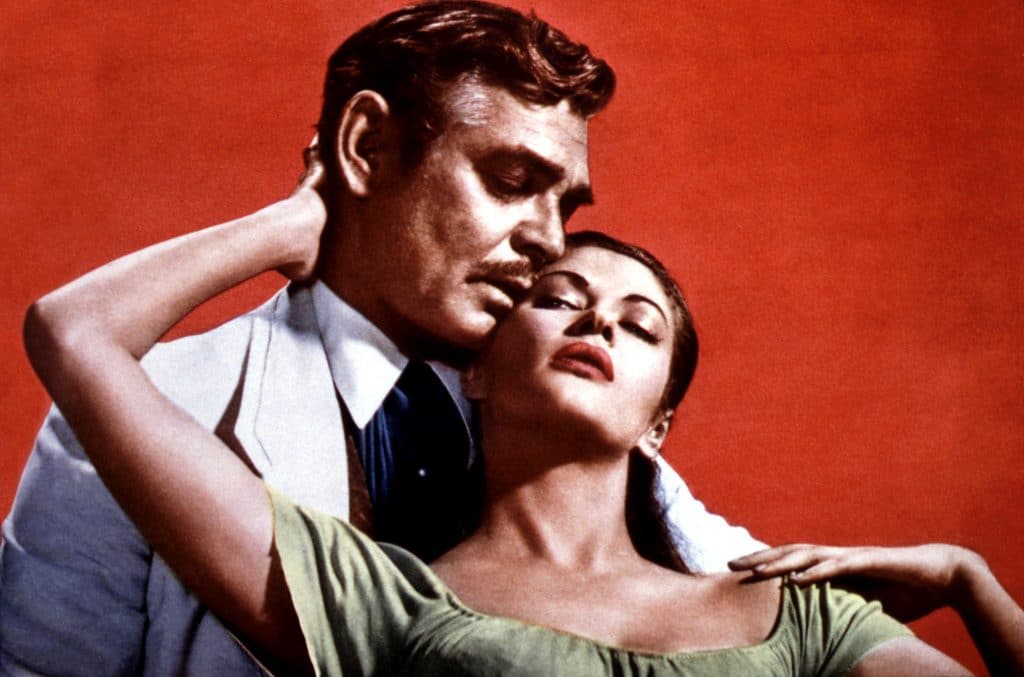 'Timbuktu' (1958)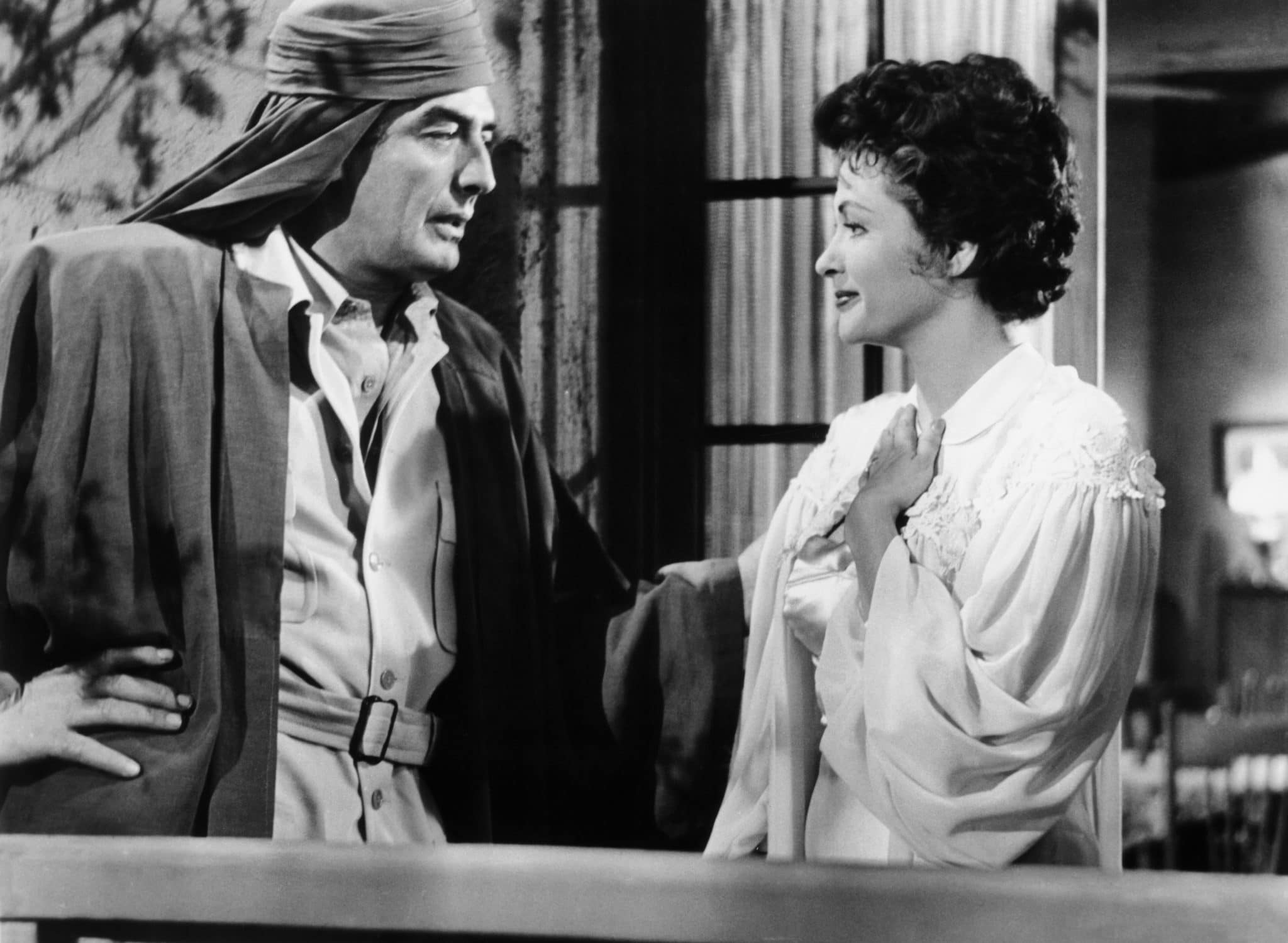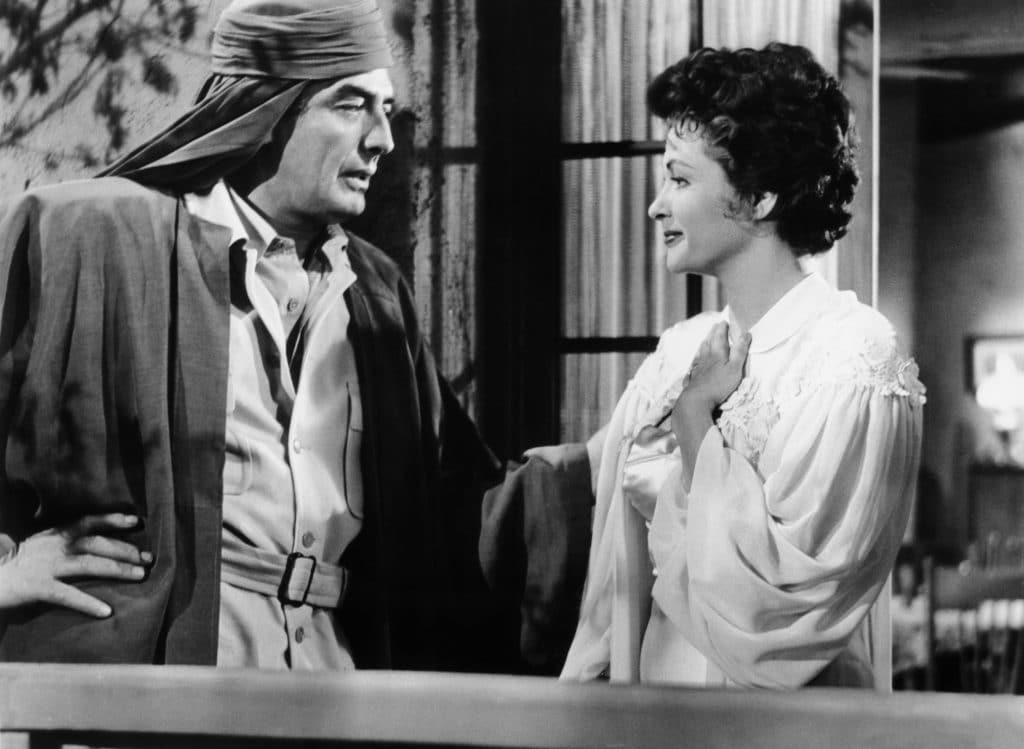 'Mary Magdalene' / 'The Sword and the Cross' (1958)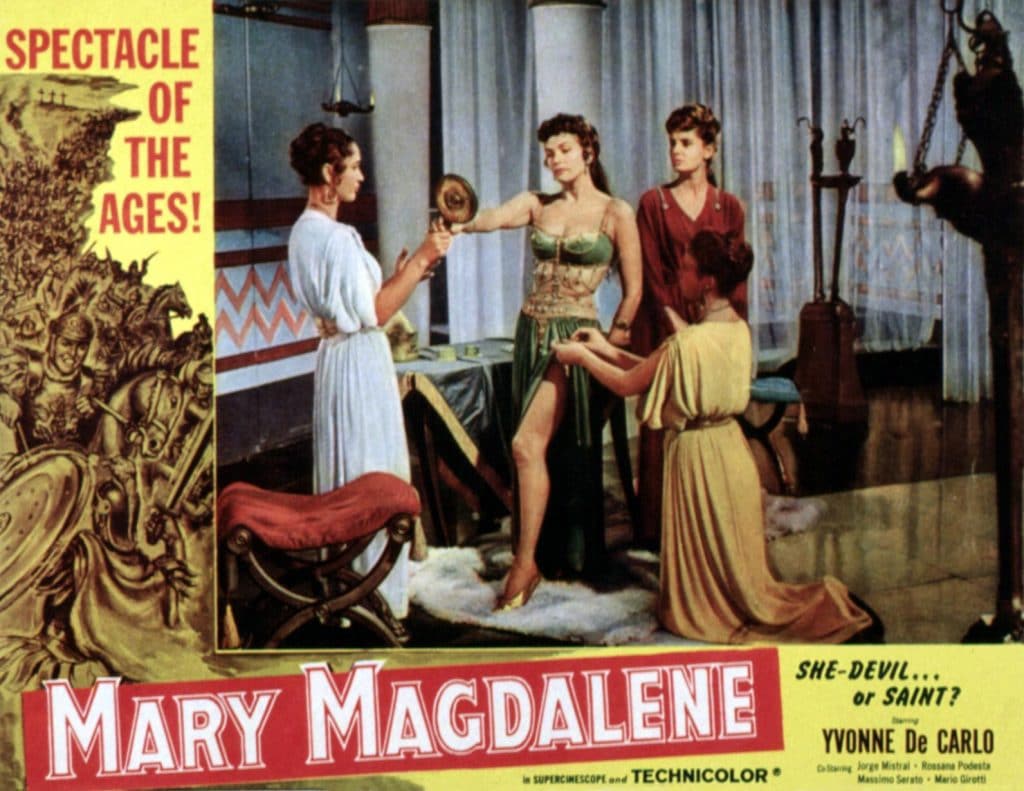 'Adventures in Paradise' (1960)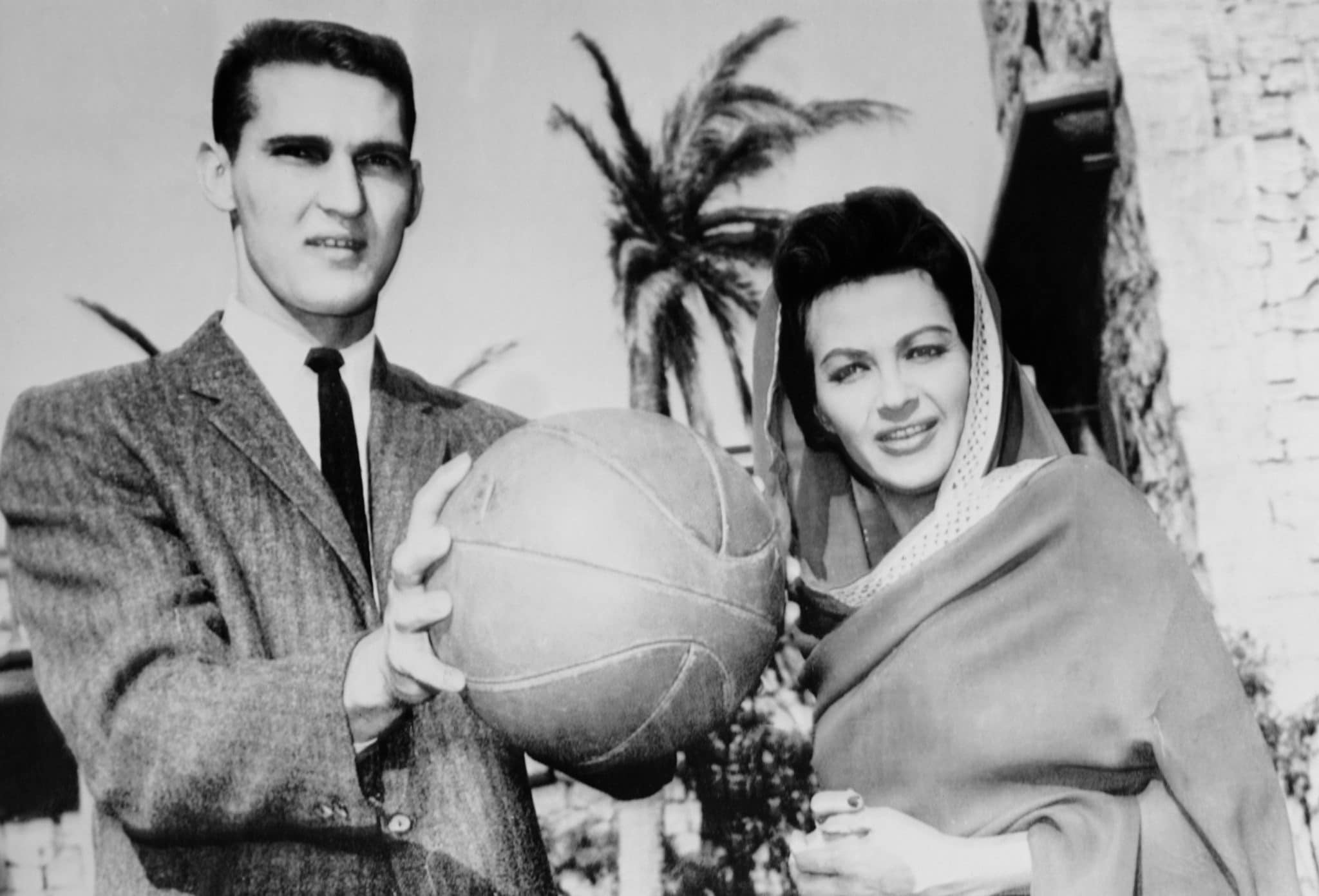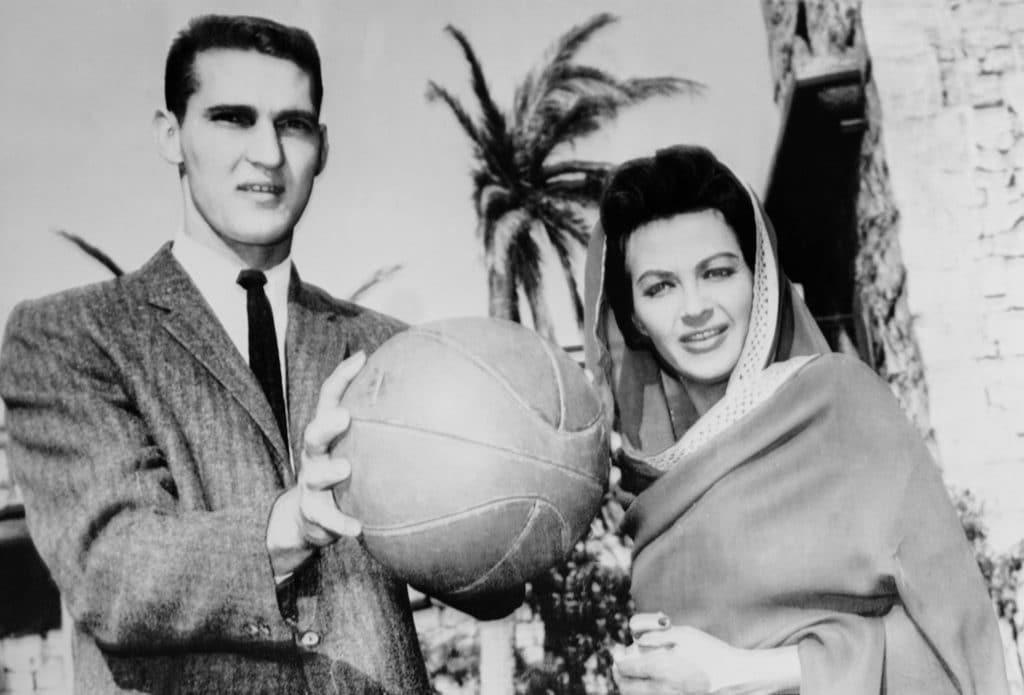 'McLintock!' (1963)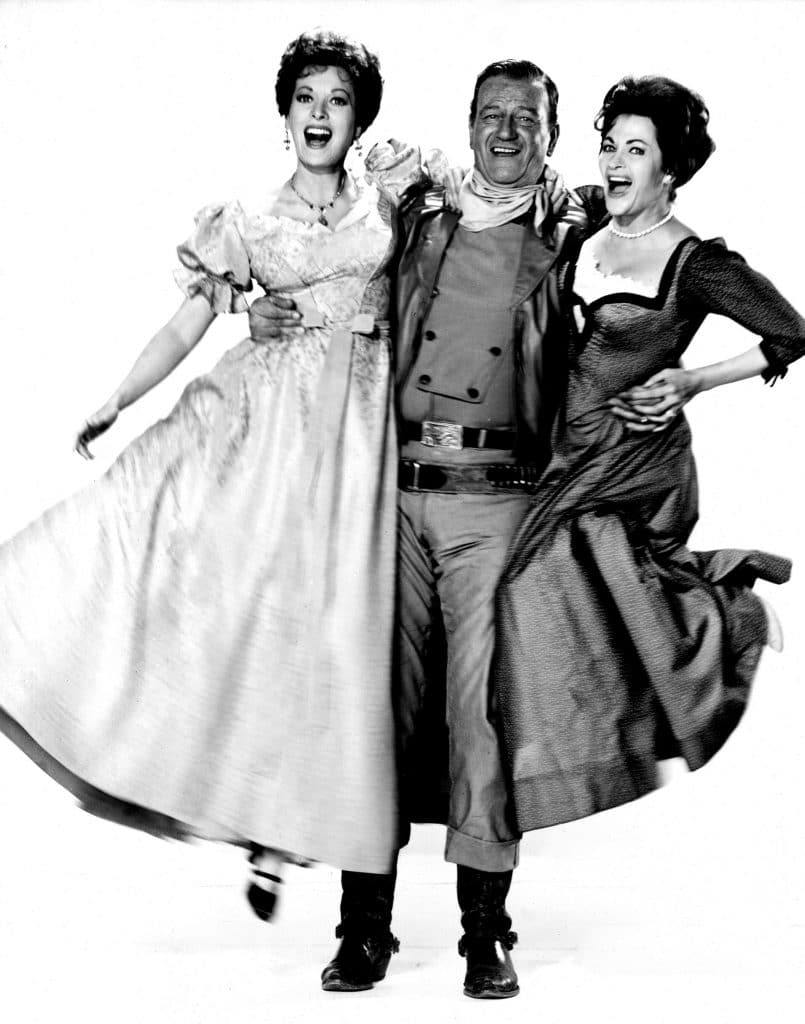 'Law of the Lawless' (1964)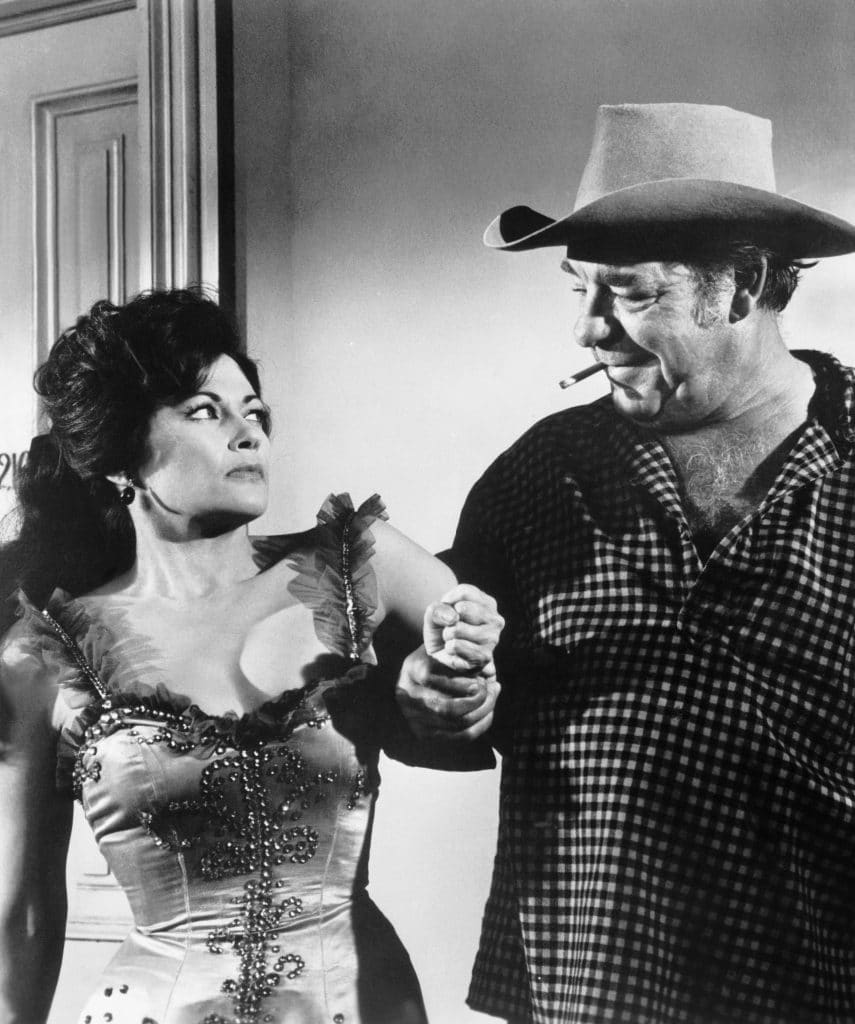 'A Global Affair' (1964)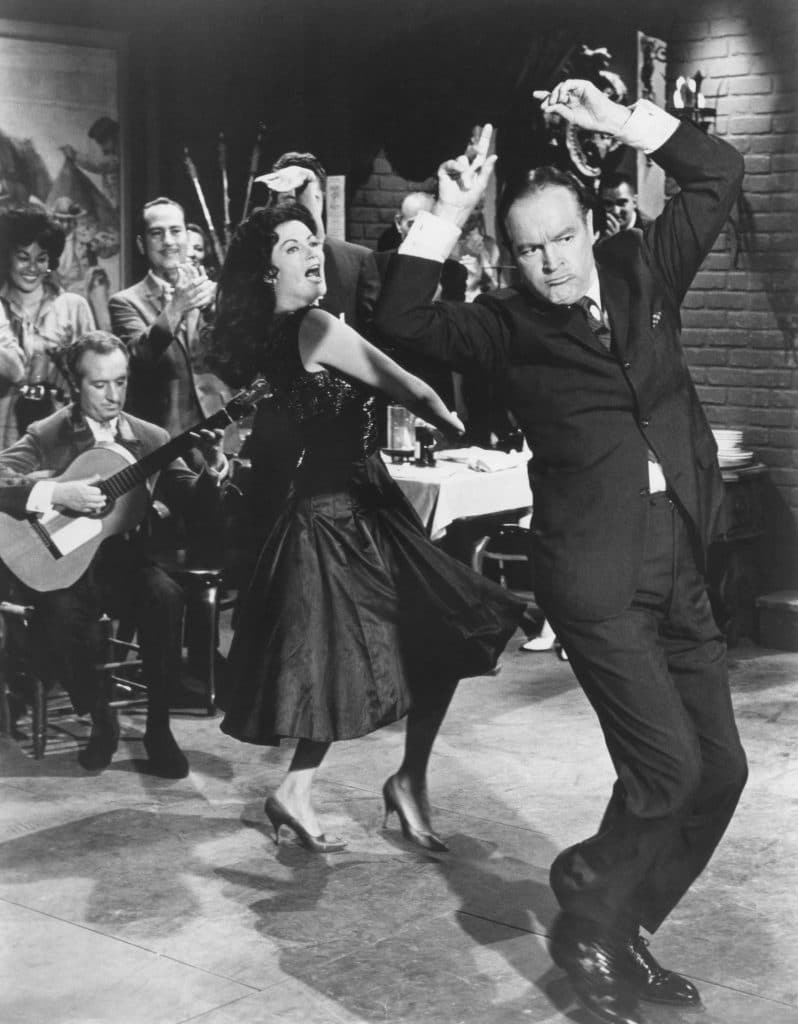 'The Munsters' (1964 to 1966 TV Series)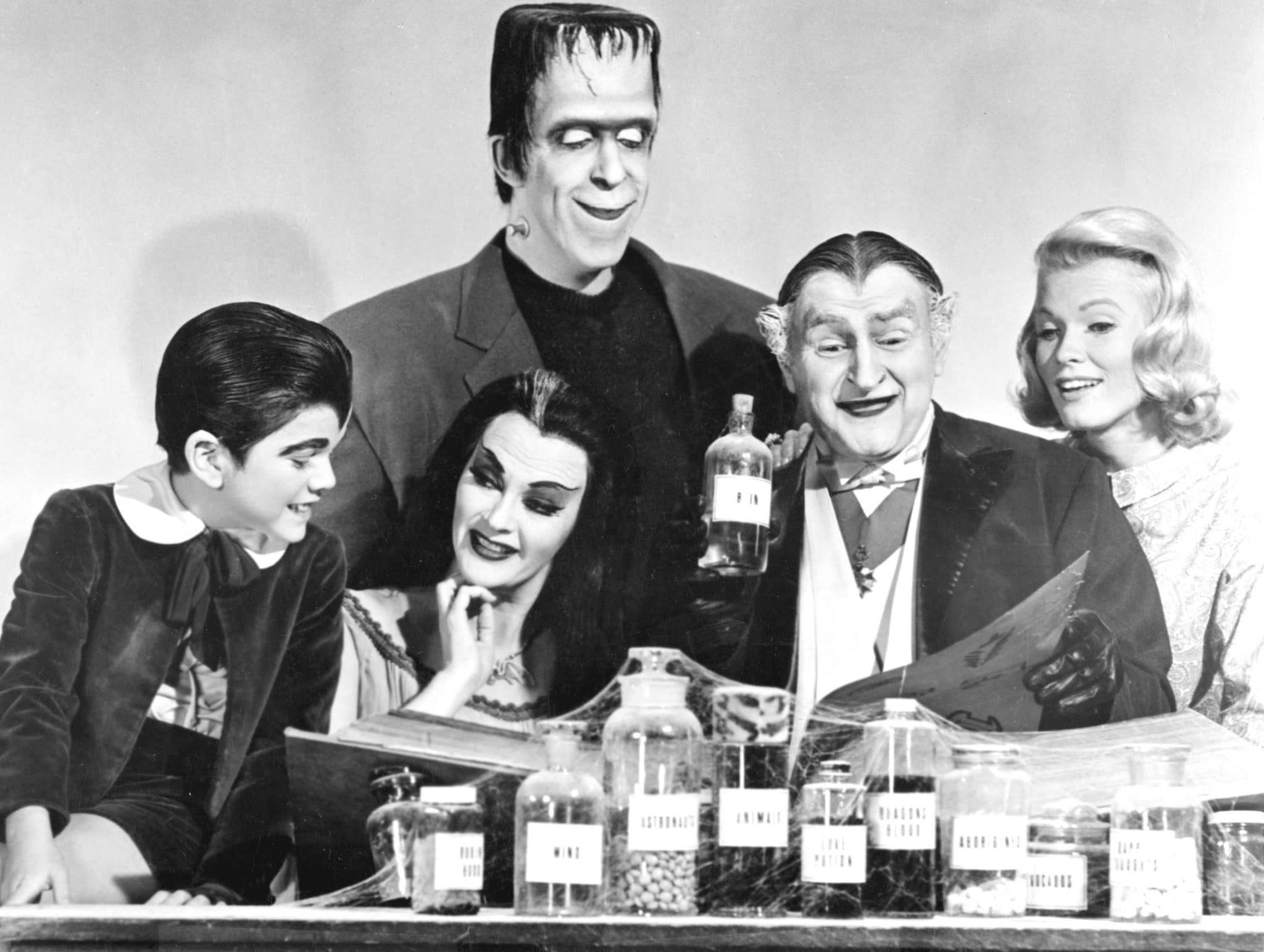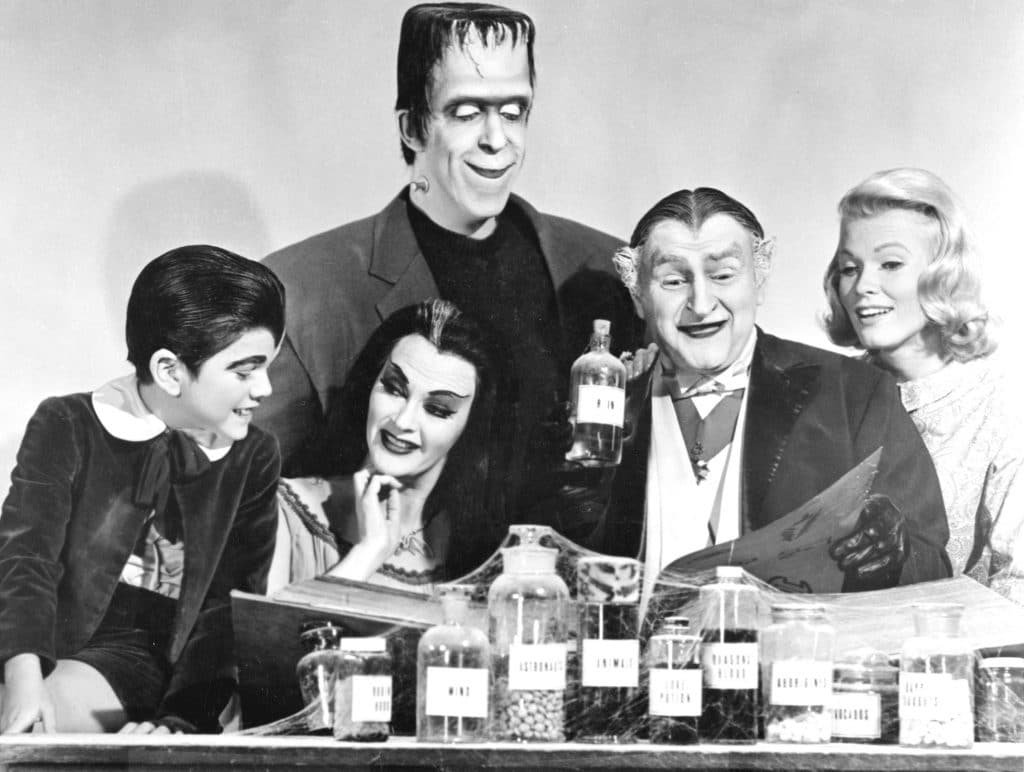 'Munster, Go Home!' (1966)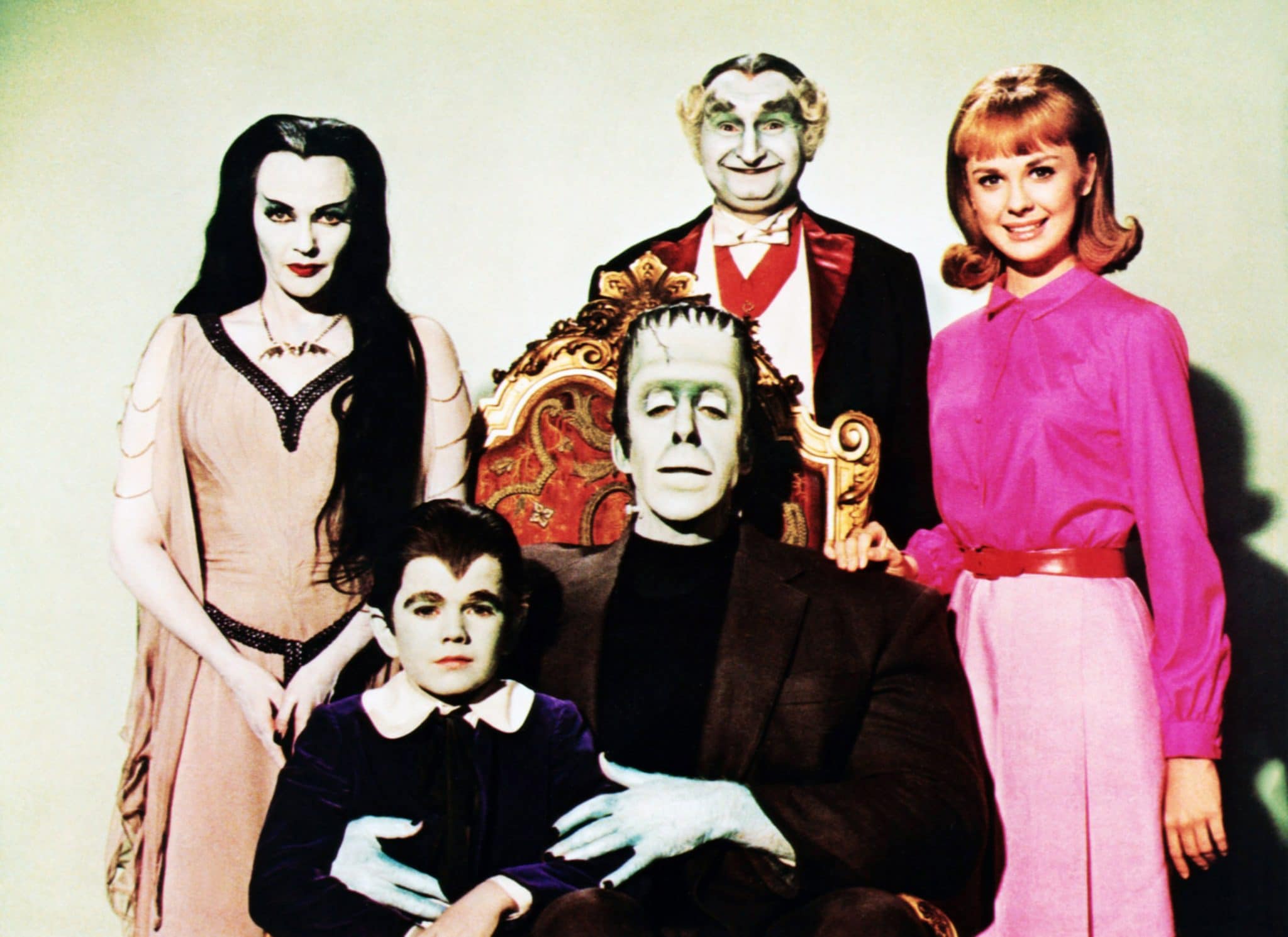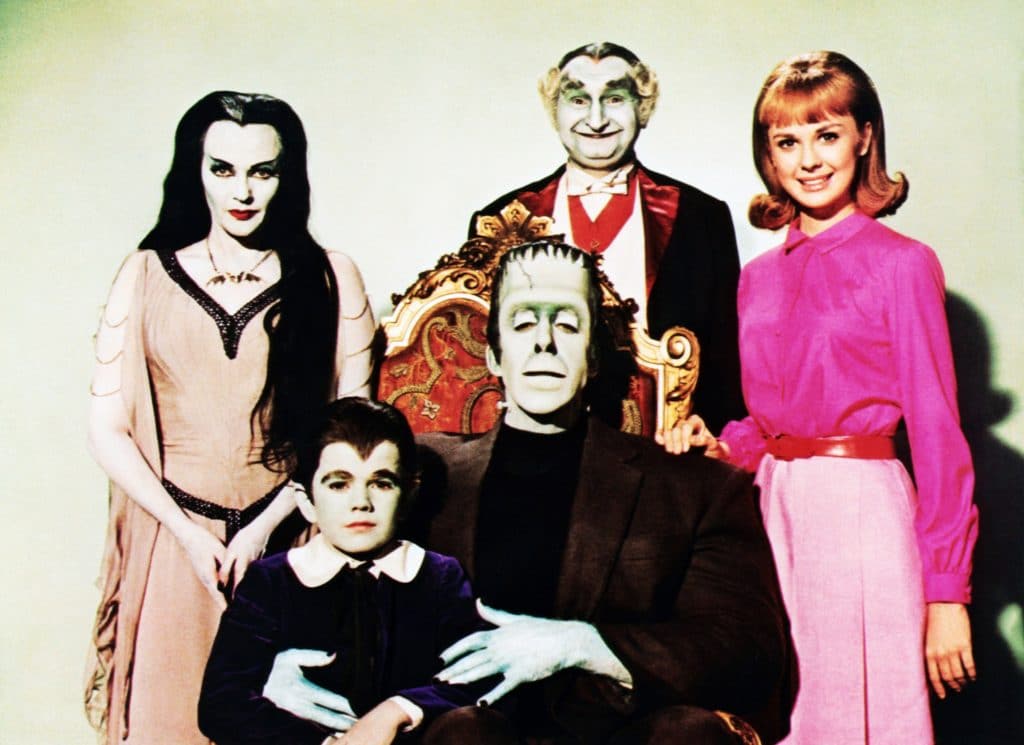 'Hostile Guns' (1967)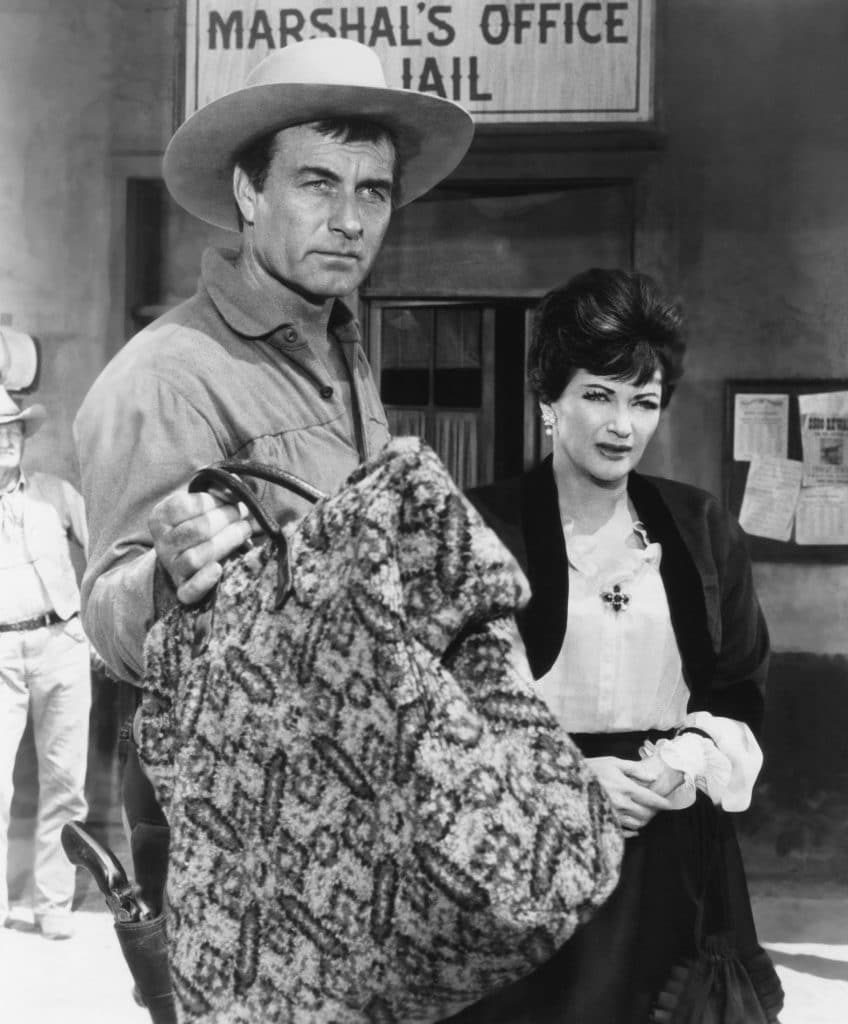 'The Girl from U.N.C.L.E.' (1967)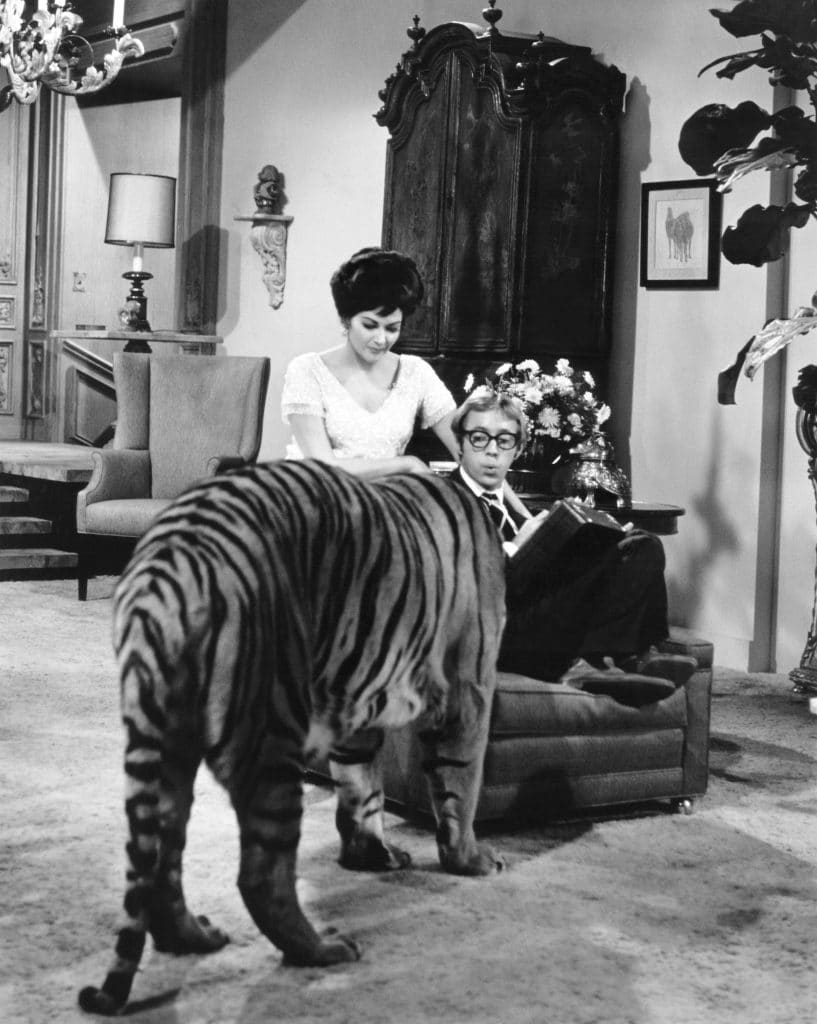 'The Power' (1968)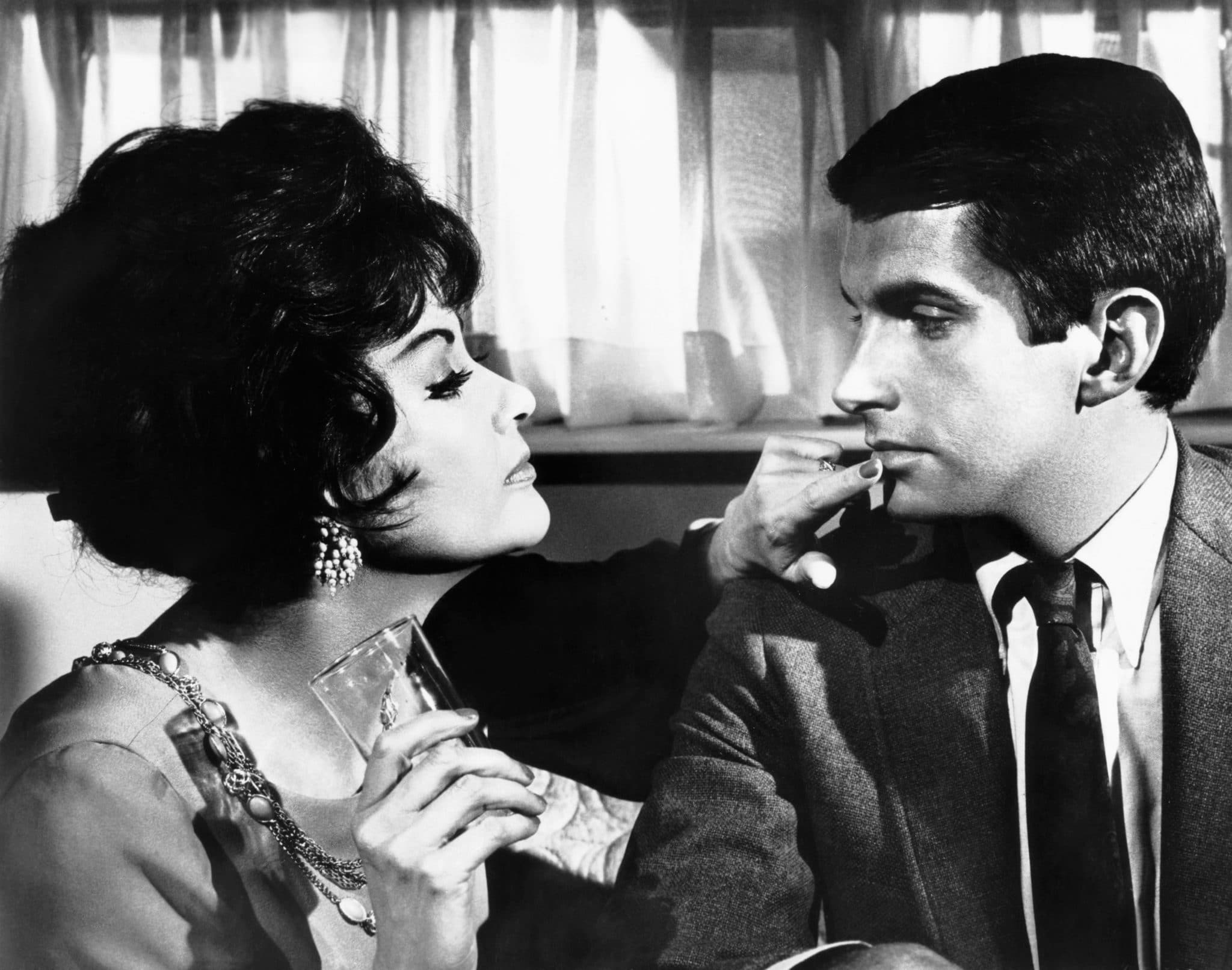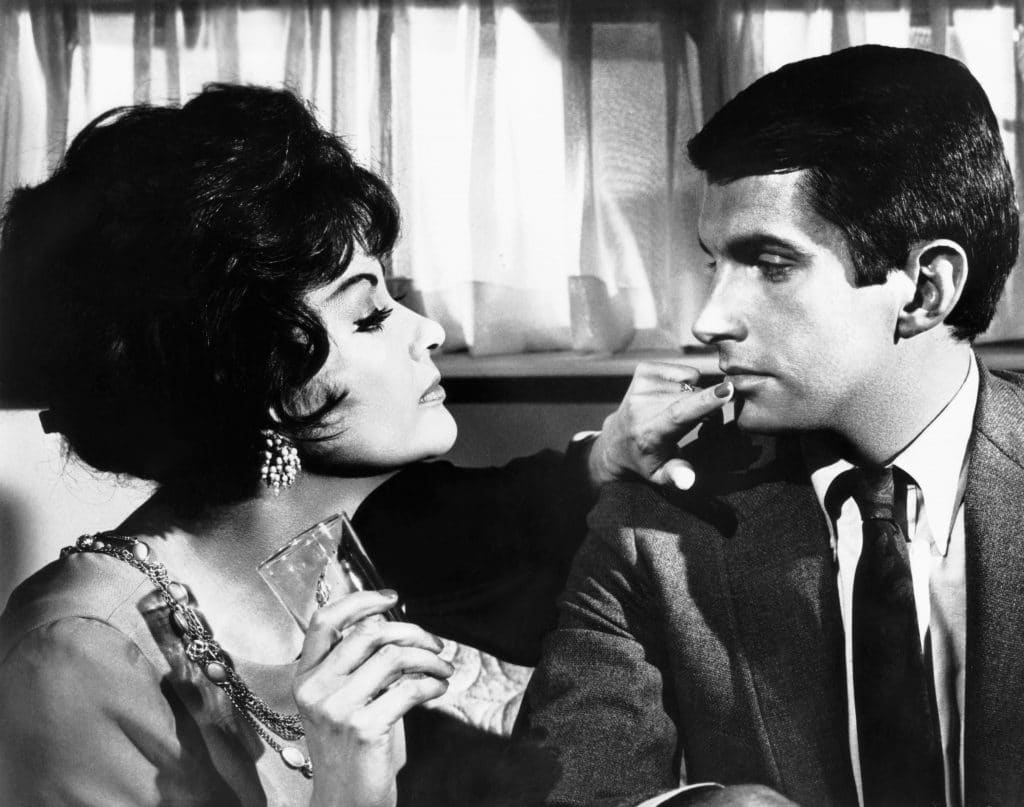 'Arizona Bushwhackers' (1968)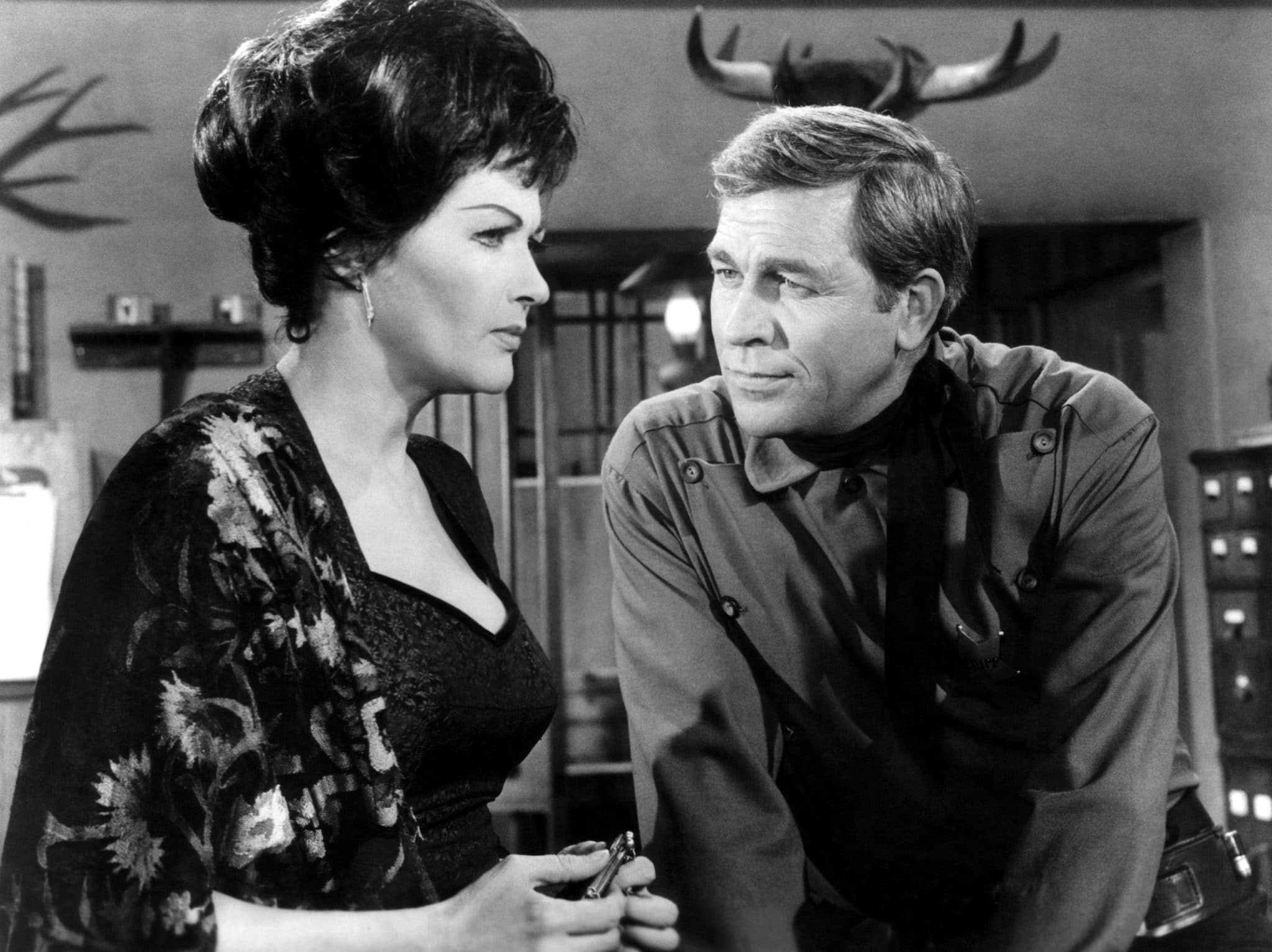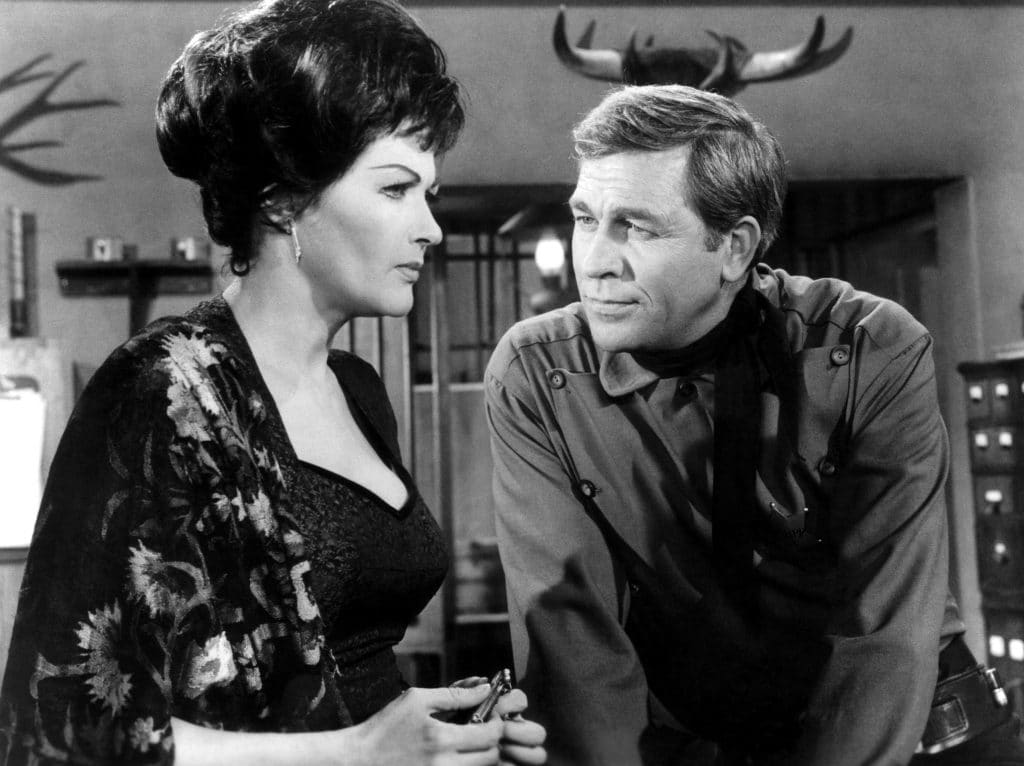 'The Delta Factor' (1970)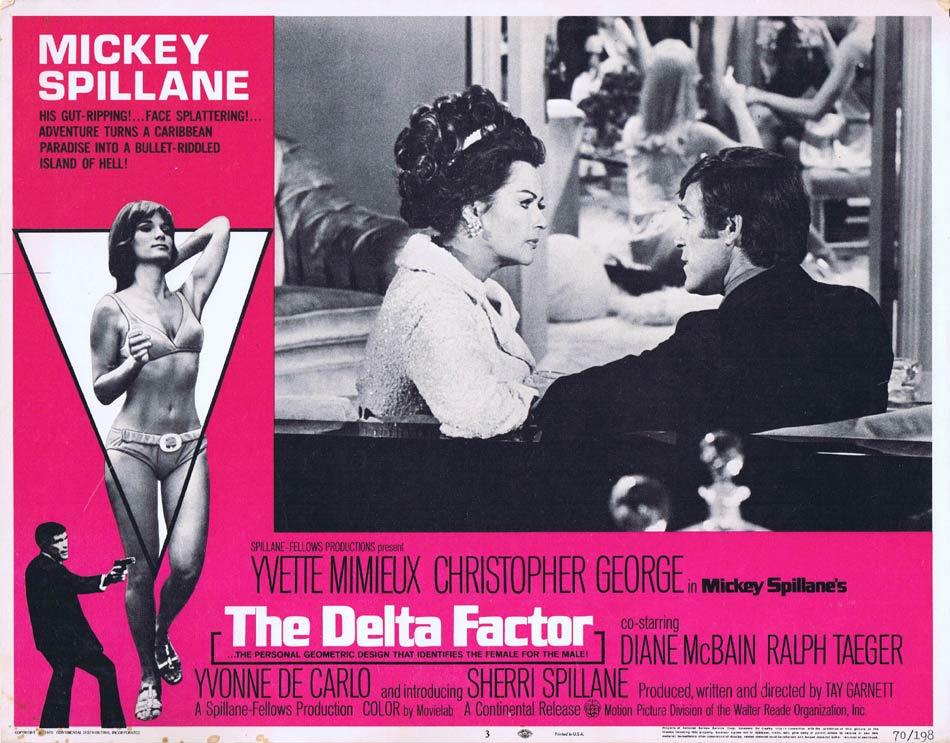 'The Seven Minutes' (1971)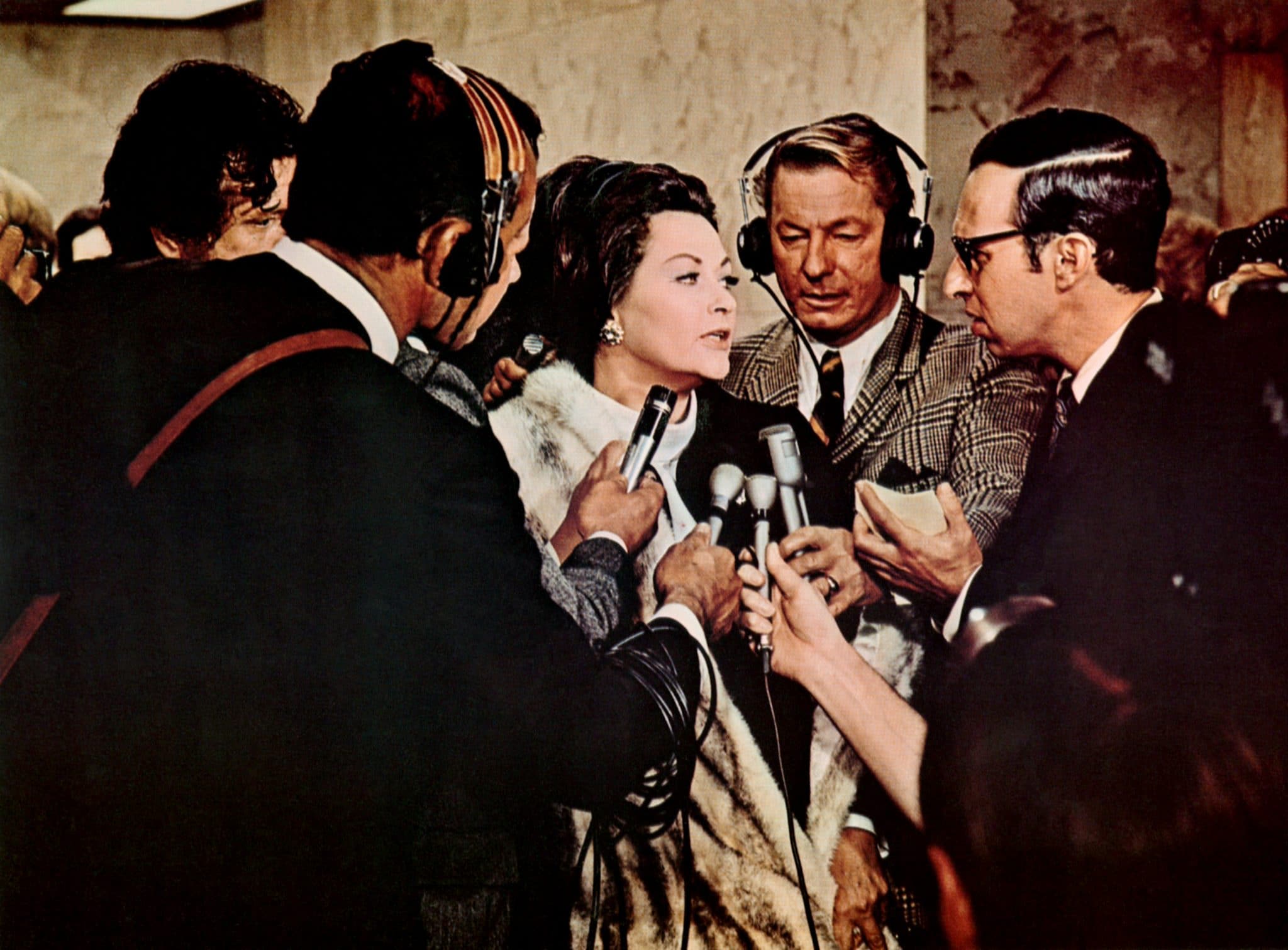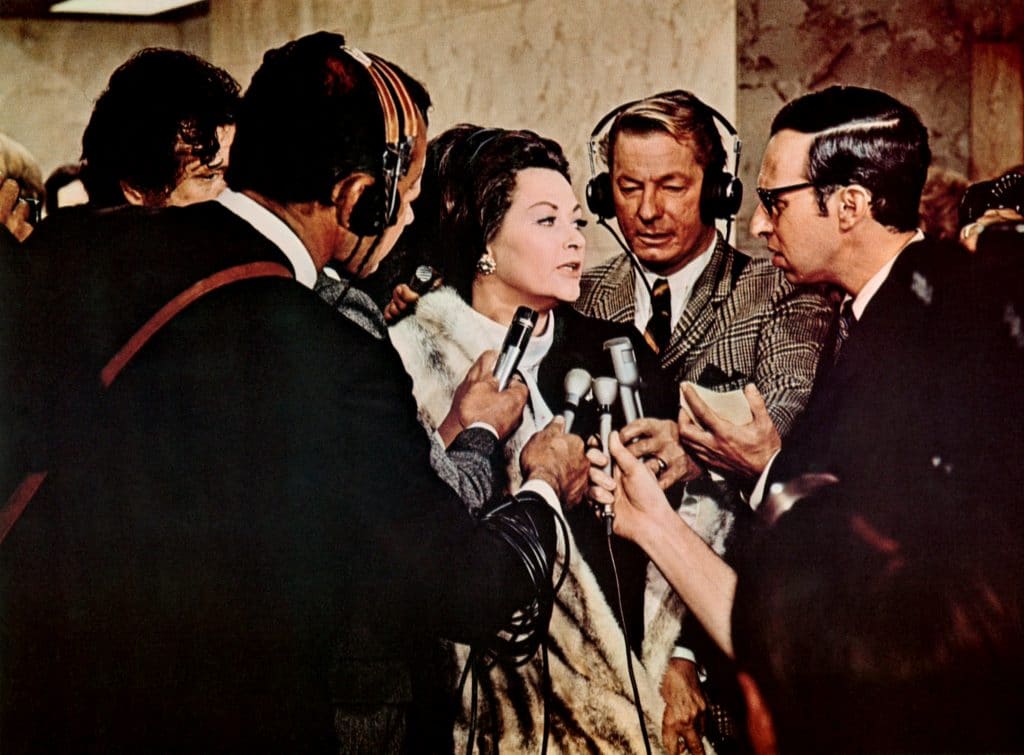 'The Girl on the Late, Late Show' (1974)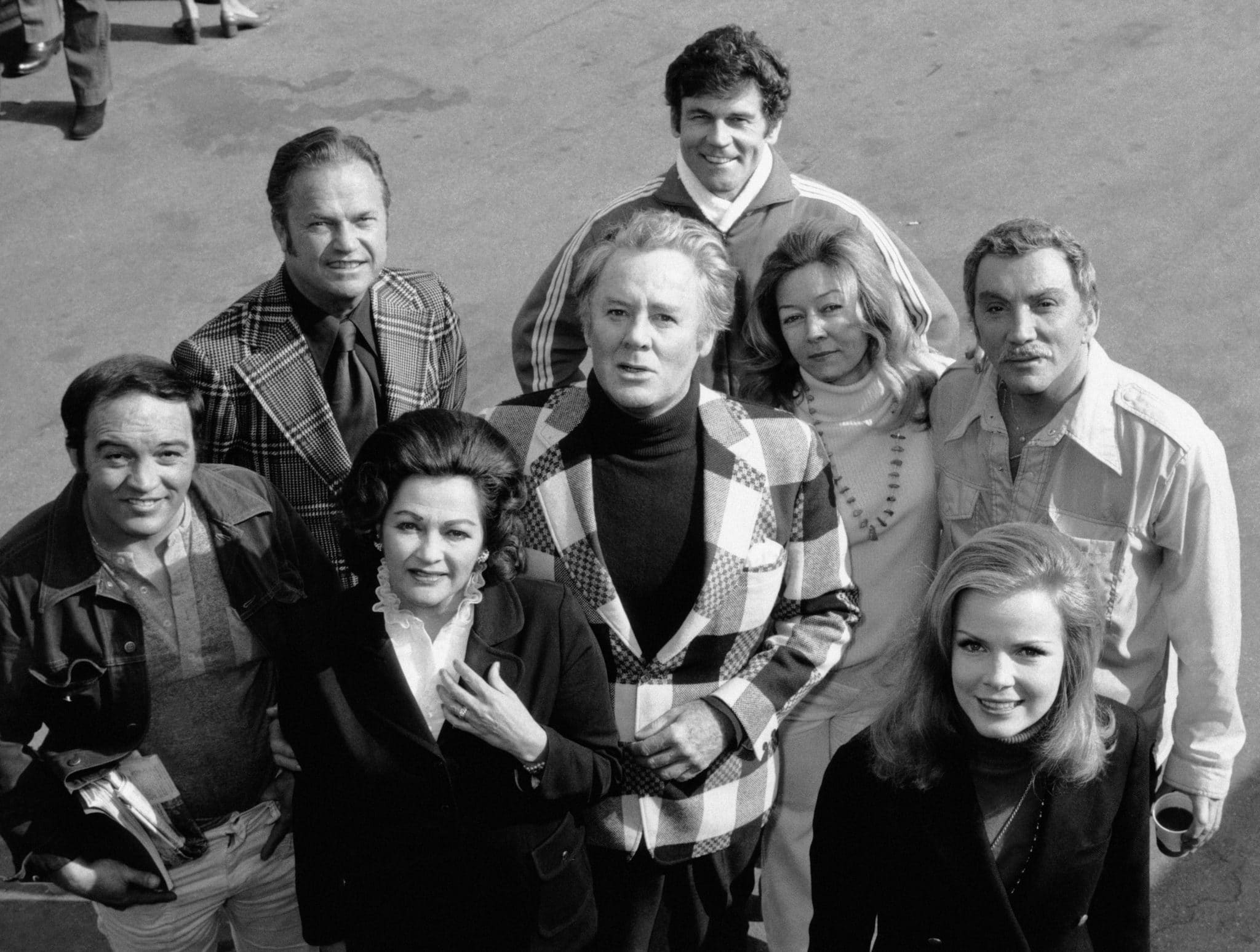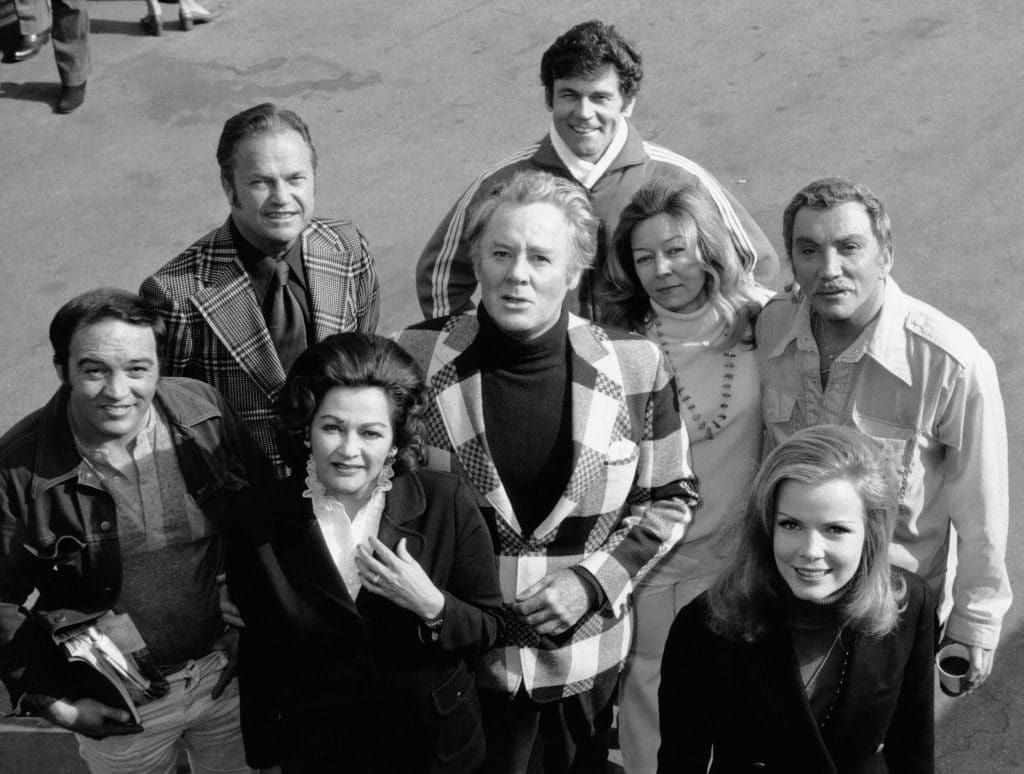 'Blazing Stewardesses' (1975)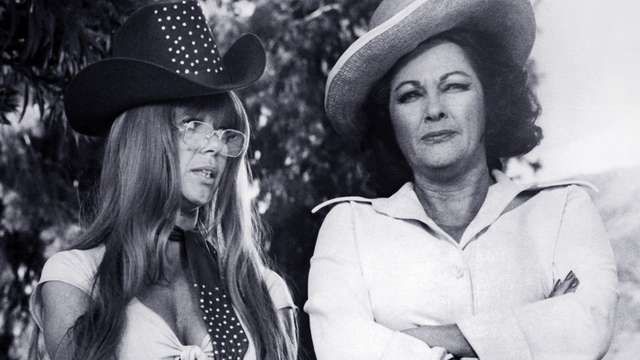 Also in 1975, Yvonne appeared in the films It Seemed Like a Good Idea at the Time, Black Fire and The Intruder.
'Won Ton Ton, the Dog Who Saved Hollywood' (1976)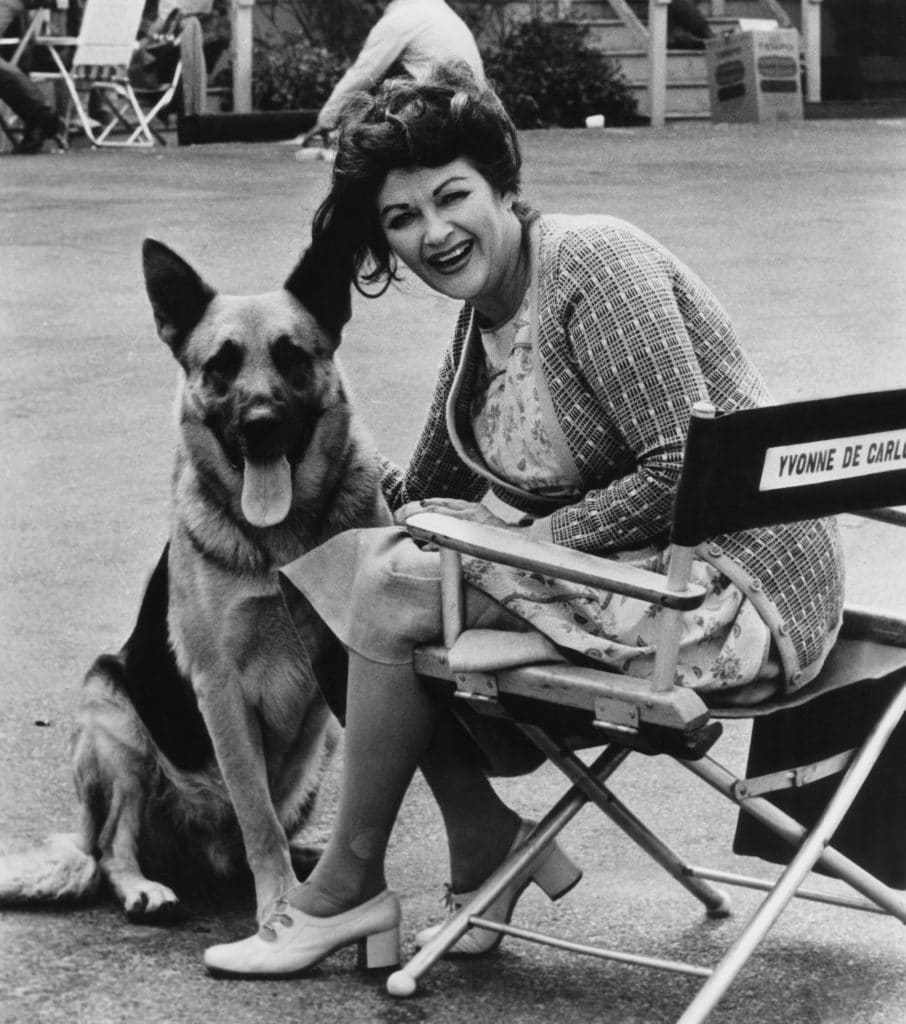 Also in 1976, Yvonne appeared in La casa de las sombras.
'Satan's Cheerleaders' (1977)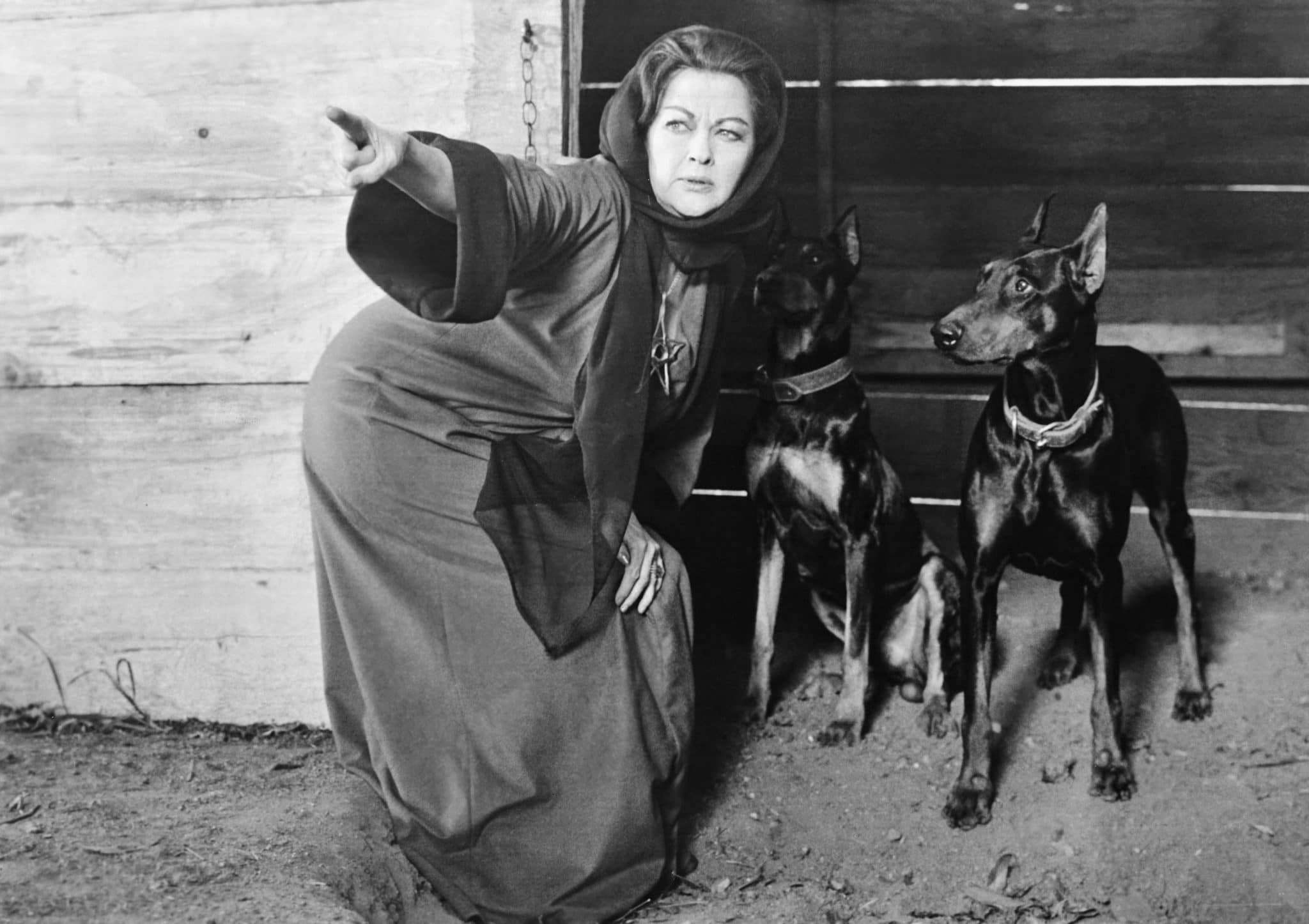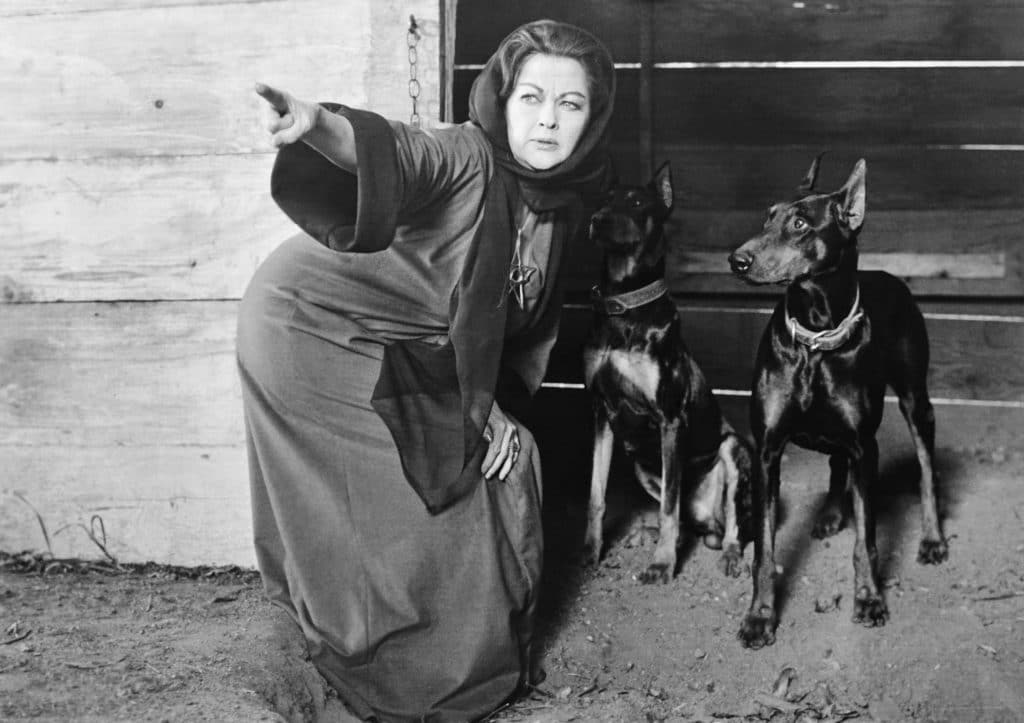 In 1977 she also played a slave owner's wife in the TV miniseries Roots and between 1978 and 1979 appeared in two episodes of Fantasy Island.
'Nocturna: Granddaughter of Dracula' (1979)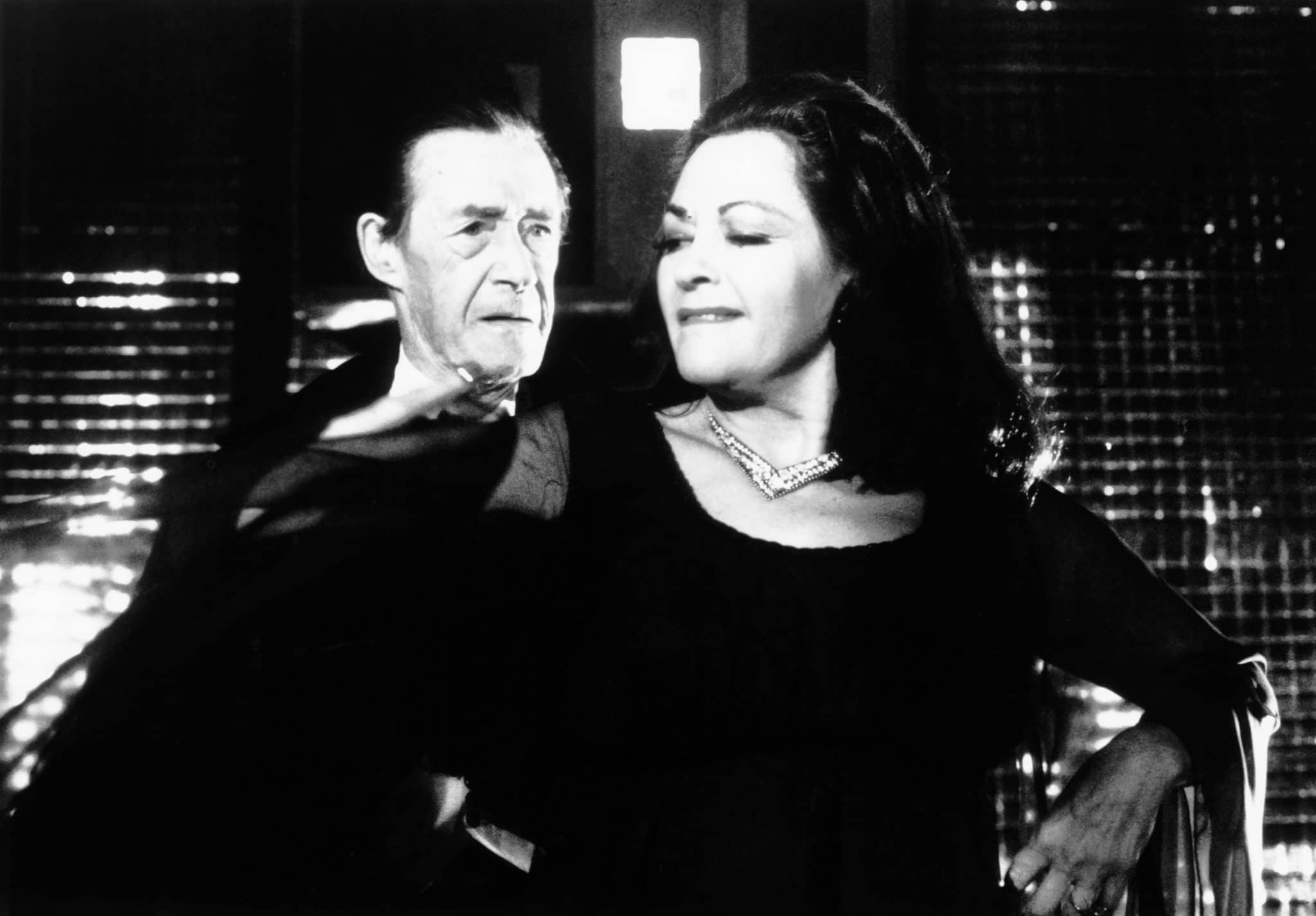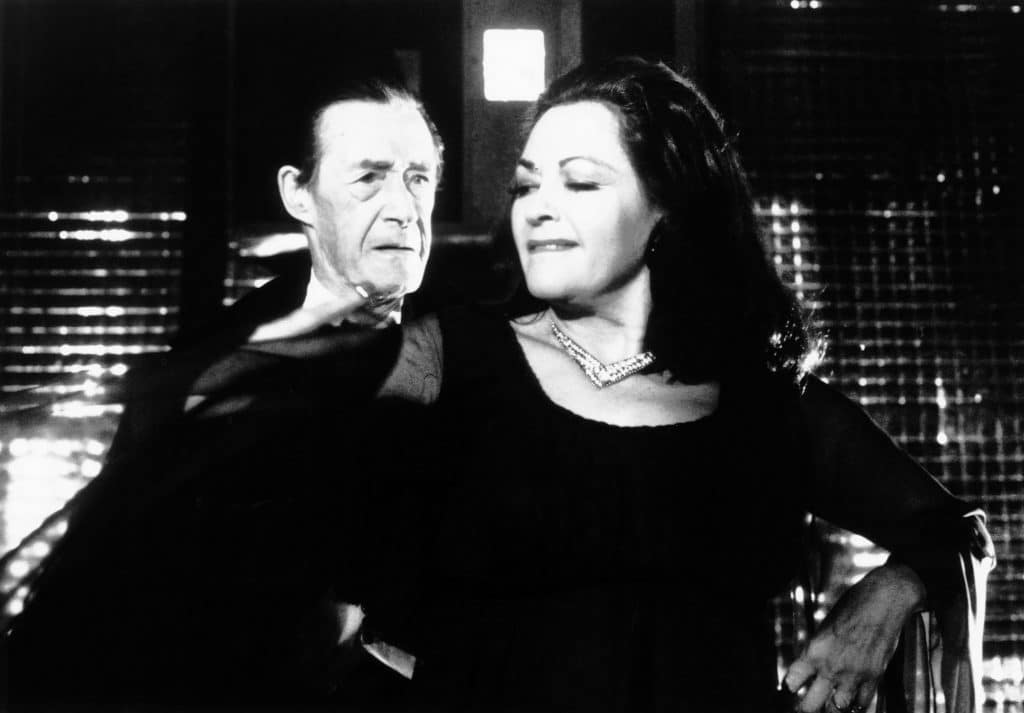 'Guyana: Cult of the Damned' (1979)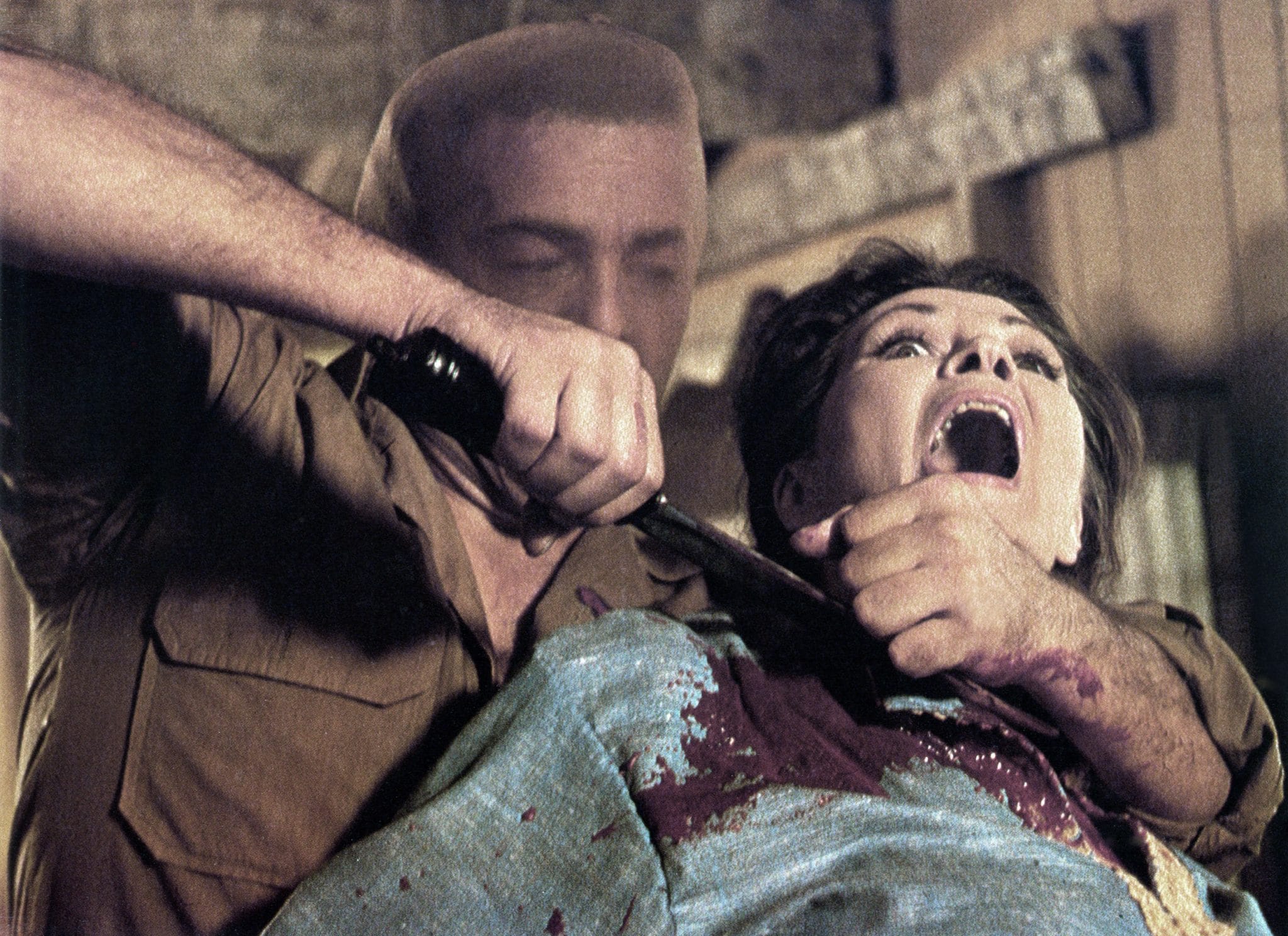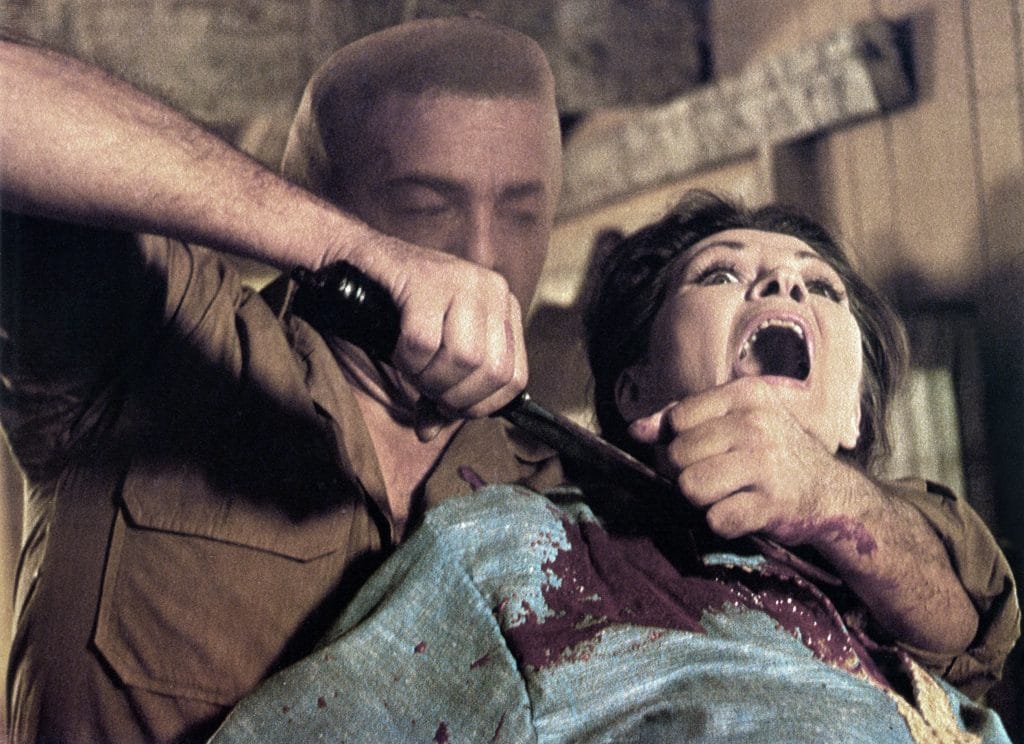 In 1979, Yvonne also appeared in Fuego negro.
'The Silent Scream' (1979)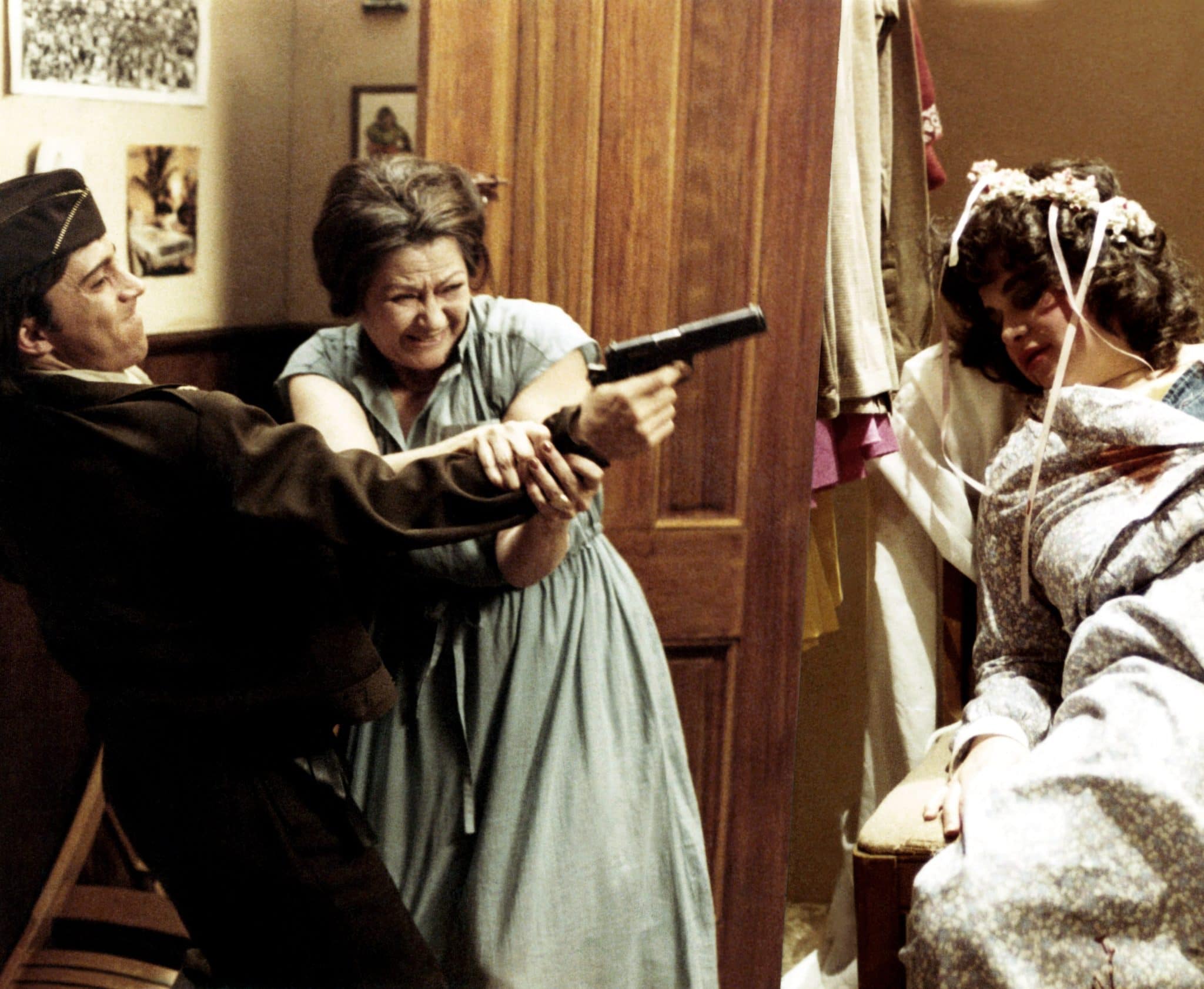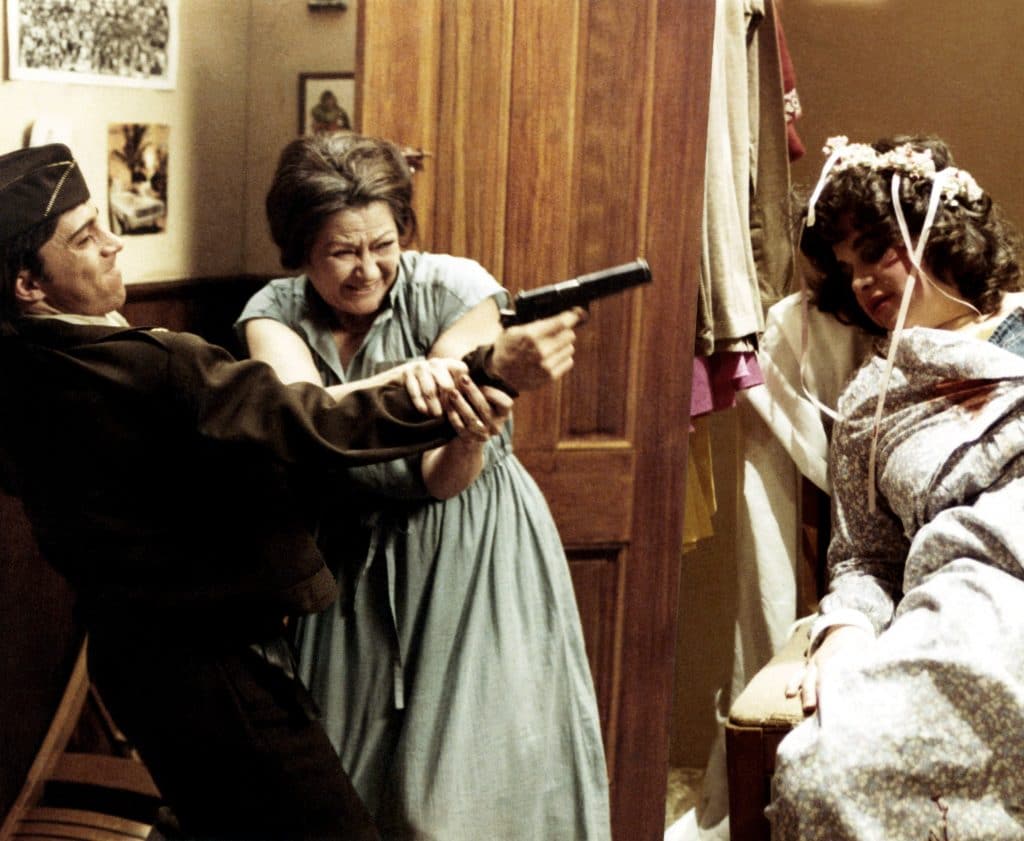 'The Man with Bogart's Face' (1980)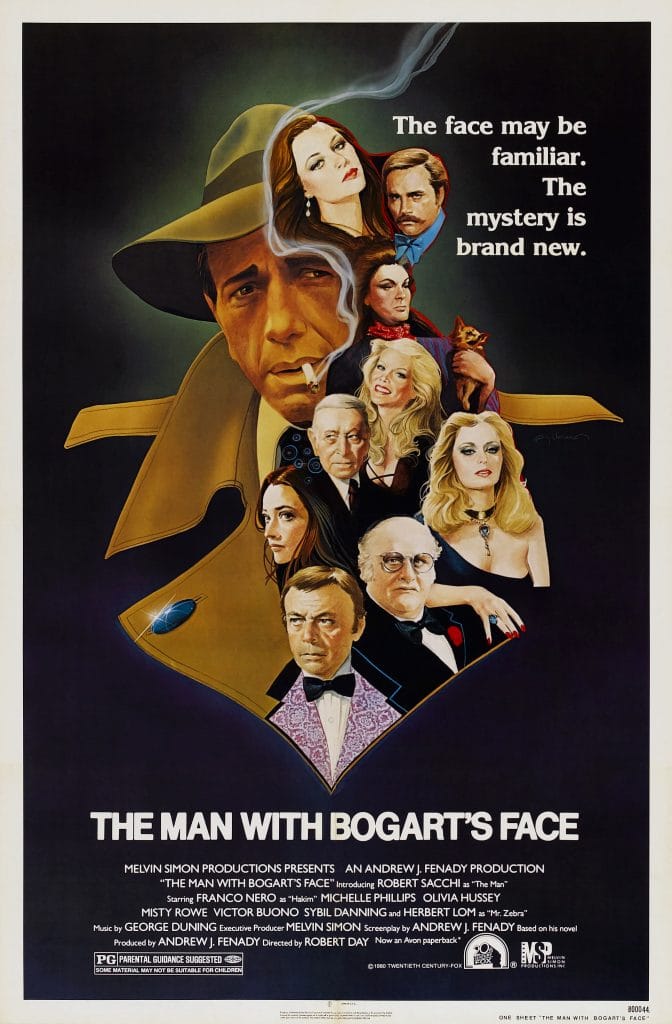 'Play Dead' (1981)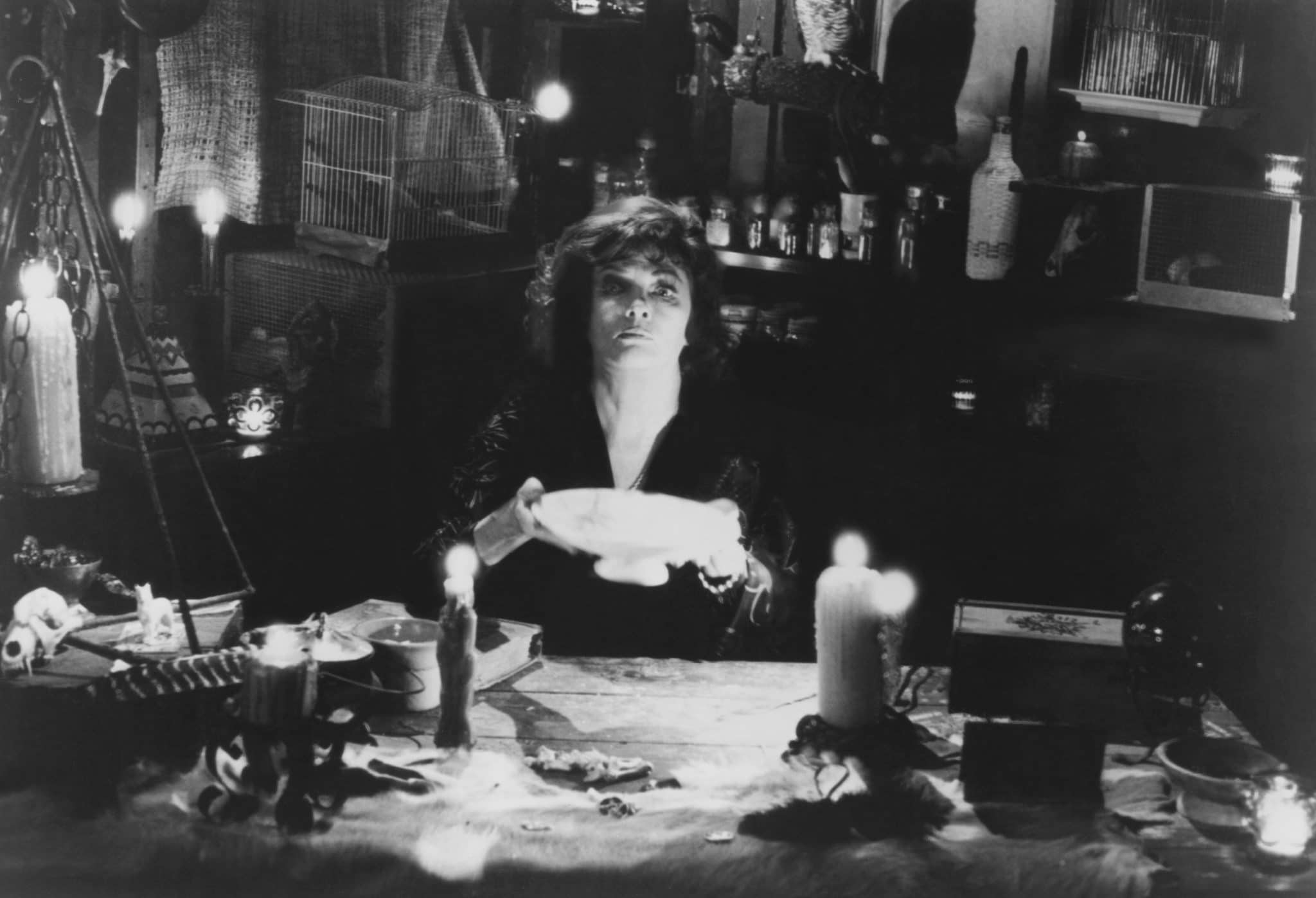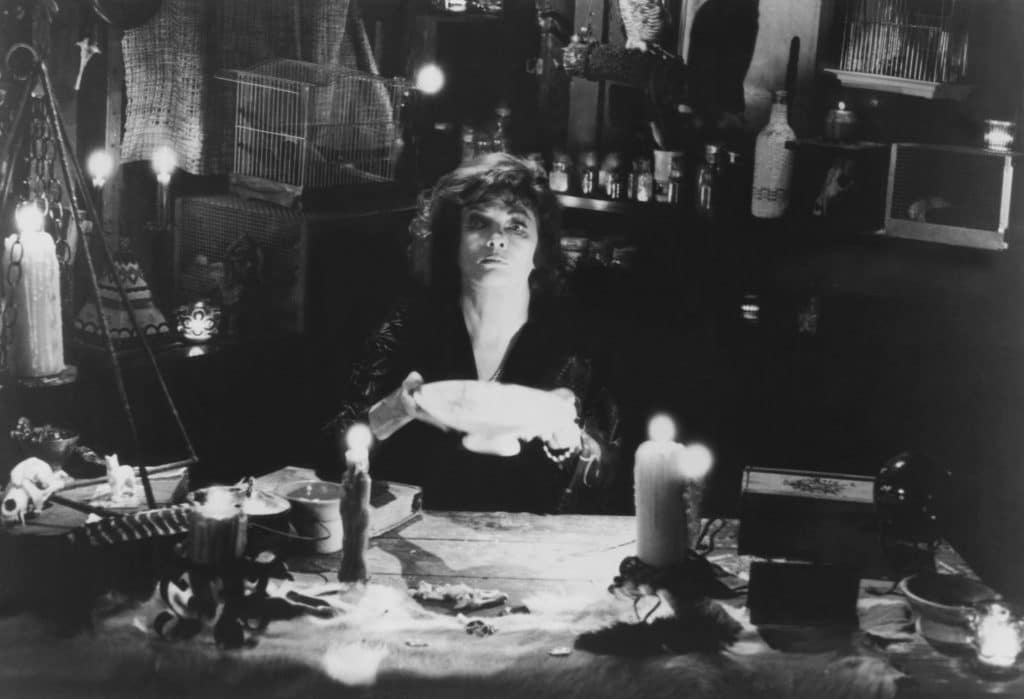 Yvonne also appeared in Liar's Moon in 1981.
'The Munsters' Revenge' (1981)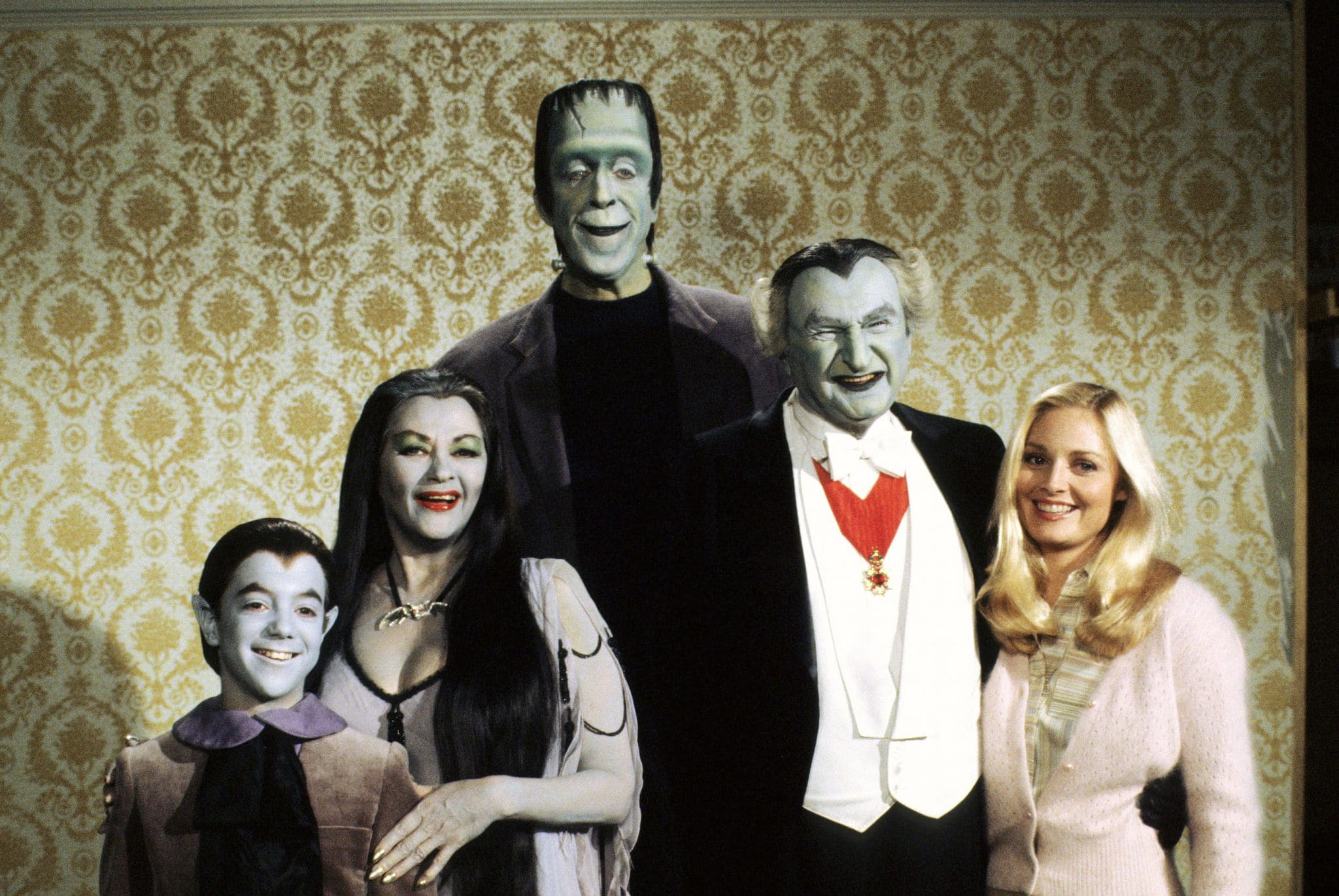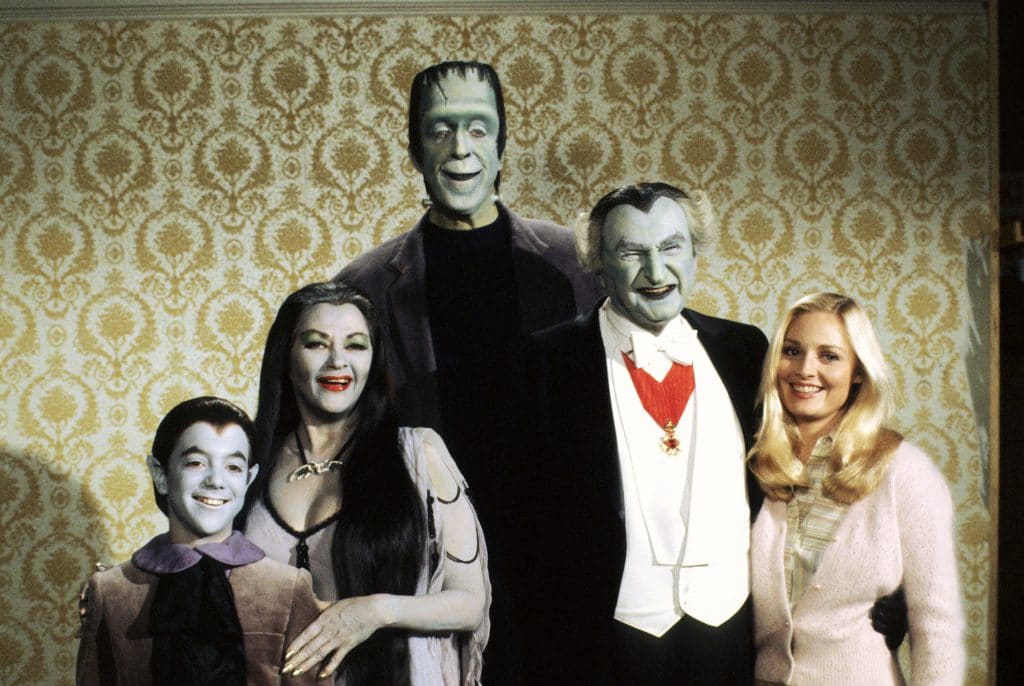 'Flesh and Bullets' (1985)
In 1985, Yvonne appeared on the 1985 "Jessica Behind Bars" episode of Murder, She Wrote and the film Flesh and Bullets, followed the next year by playing Mrs. Murphy on the TV series A Masterpiece of Murder. From there she was in Vultures, American Gothic and Cellar Dweller (both 1988) and Mirror, Mirror and an episode of The New Adventures of Black Beauty (both 1990).
'Oscar' (1991)
There was also a 1991 guest appearance on HBO's Dream on, the episode titled "The Second Greatest Story Ever Told." Then, in 1992, there were the features The Naked Truth and Desert Kickboxers. Her final big-screen role was in Seasons of the Heart (1993) and her last TV appearance was in the TV movie The Barefoot Executive.