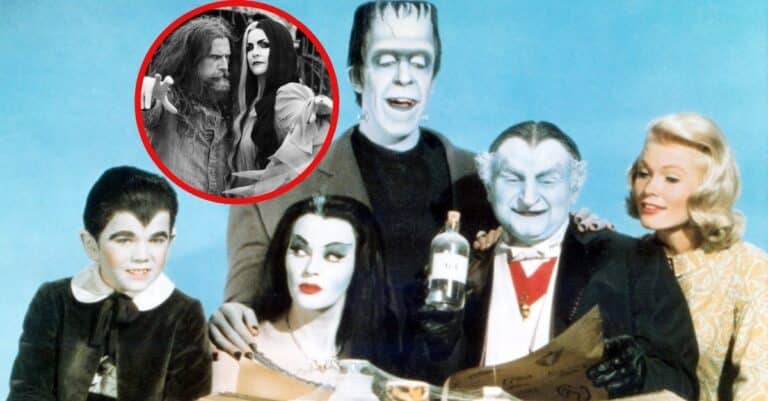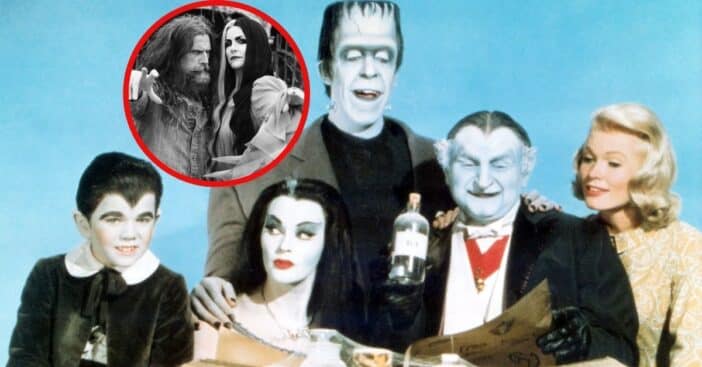 Heavy metal singer Rob Zombie has been hard at work on his reboot of The Munsters. The film will pay homage to the creepy characters of the short-lived but enduring series, and a new photo has given fans a glimpse at how Lily Munster will look.
Zombie's wife, Sheri Moon Zombie, is responsible for bringing Lily Munster to the big screen, a role originated by the prolific Yvonne De Carlo in the '60s. Jeff Daniel Phillips is taking over for Fred Gwynne as Herman Munster, and Daniel Roebuck as Grandpa Munster.
New photos from Rob Zombie show the reboot's Lily Munster
View this post on Instagram
Zombie has been very active on social media sharing sneak peeks at the reboot. Two days ago, he shared a photo to Instagram featuring himself and Sheri. The image is black and white, another tribute to the original series, which upped its creepiness by filming without color, similar to the scary movies it referenced through its characters. The caption reads, "Let us put a spell on you. Have a Zombie Munster kinda weekend."
Sheri is seen in full costume for Lily Munster as she and Zombie gesture grandly with one arm each at the camera. Her hair is a long dark curtain with Lily's signature streak of white in the middle; in contrast to the original series that usually had it trailing to the back, Sheri's is at the front of her face. What appears to be the monstrous Munster house is behind them.
What to expect from Lily, Herman, and the other Munsters at 1313 Mockingbird Lane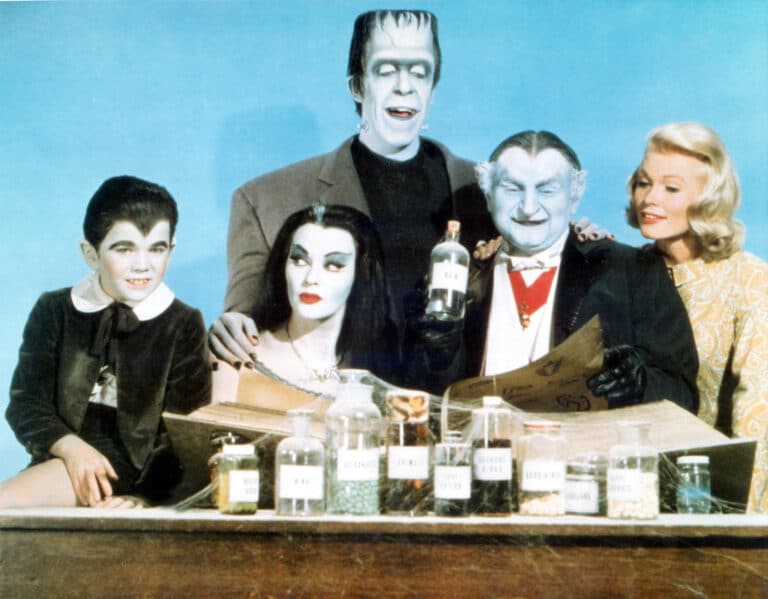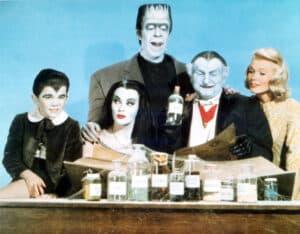 As of February 1, it is not confirmed definitively if the reboot will be shot entirely in black-and-white like the original series, but most of Zombie's pictures have been monochrome. Fans have been able to feel assurance in the similarities Zombie has highlighted between his reboot film and the show. There are some small differences, like extra frays on the outfit Lily Munster wears, along with more dramatic makeup, but the spirit of her ghastly image is the same.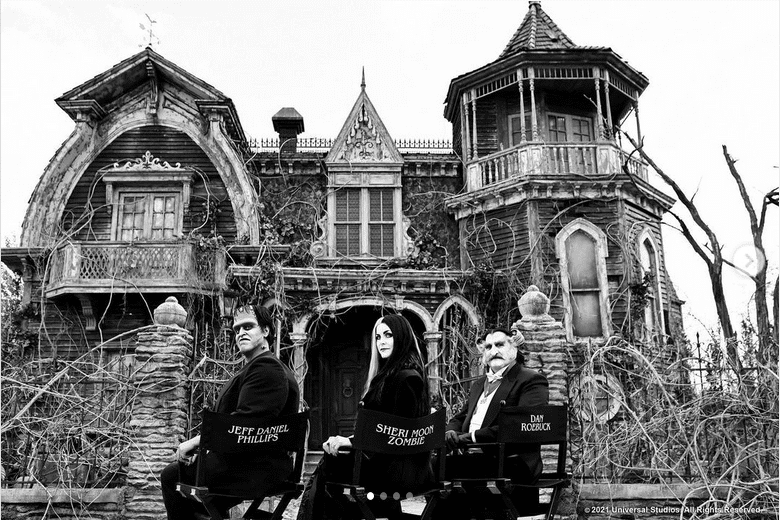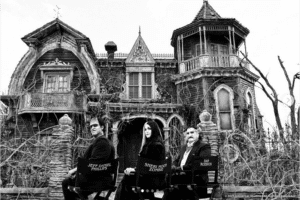 Additionally, Cassandra Peterson, known also as Elvira, has been recruited to act in the film as well. The Mistress of the Dark will be thrown into unfamiliar waters by playing Barbara, a totally normal real estate agent. This is similar to the spirit of the show, which had the lovely niece Marilyn considered the odd one out in the family of monsters. As fans prepare to return to the house of tricks and terrors, Zombie also promises practical effects over CGI whenever possible.
So far, 2022 is all we know about the reboot's release window. Will you watch it?