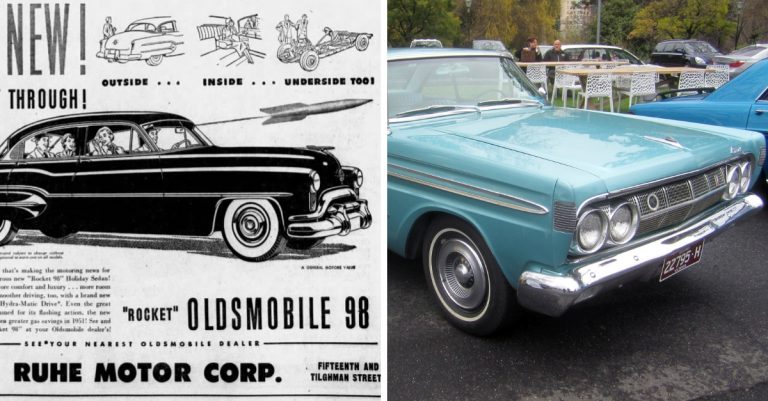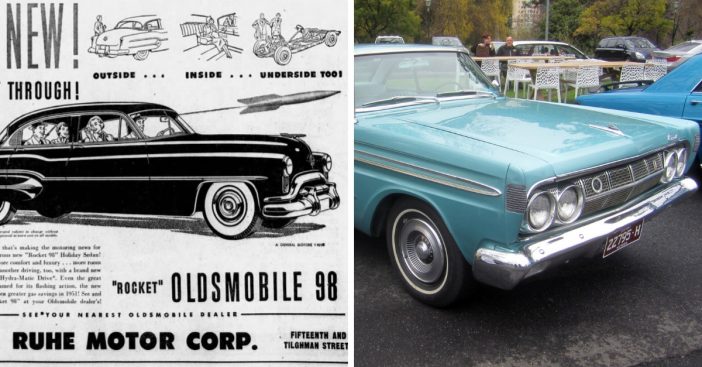 Classic cars still make many of us smile today when we see one. You might remember driving some of these cars or your family or friends had a really cool version. While all of the cars on this list are no longer made the same way, some of them are still around if someone took good care of them.
Which cars on this list did you drive around in? Do you still own any of them?
1. Rocket Oldsmobile
First up is the classic "Rocket" Oldsmobile. It was first released in the 1950s and many different versions were sold over the years.
They decided to call it "Rocket" because of its Rocket V-8. It offered hydraulic steering and a super fast engine, for that time.
2. Dodge Dart
The Dodge Dart came around in the 1960s. The big selling point was that it had room for six adults and had a relatively low price.
Many of the print ads focused on squeezing those six adults in there, something many older cars couldn't do.
3. Pontiac Grand Prix
The Pontiac Grand Prix also came around in the 1960s. The 1960s version Grand Prix had a removable top so you could have a convertible in nice weather.
Did you ever drive around in a car with the top down all the time? This was my favorite Pontiac, but the 1967 Pontiac GTO was my brother's favorite. He always loved the V8 Engine. Let us know your favorite Pontiac through the years in the comments!
4. Mercury Comet
Speaking of convertibles, the Ford Mercury Comet was one of Ford's first convertibles ever.
It also offered adjustable breaks.
5. Cutlass S
The Cutlass S was a GM Oldsmobile that was advertised to make you look younger. One of their advertisements said, "Young it up. '68 Olds."
It was a clever play on words that was meant to entice people to purchase their new version of the classic car. Did you have one of these?
CHECK OUT MORE CLASSIC CARS ON THE NEXT PAGE