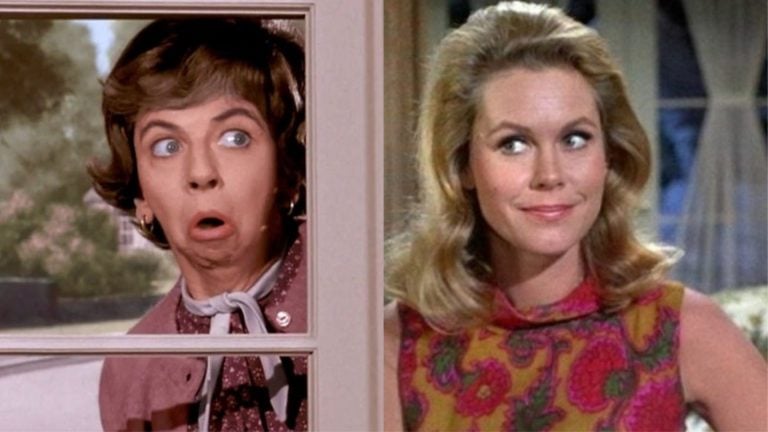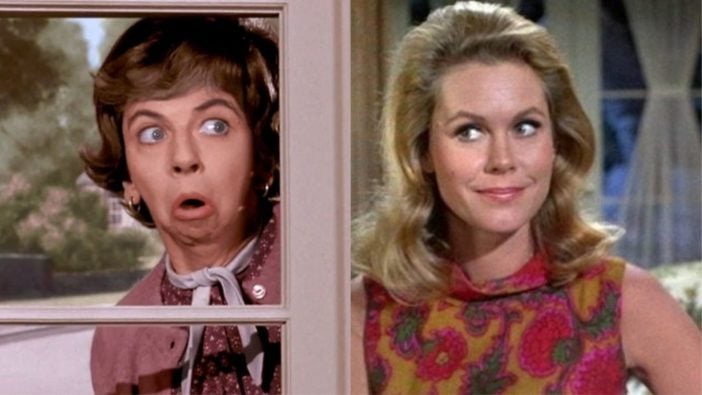 UPDATED 2/10/2023
There's a way that specific brands become the name given to generic items, like "Scotch Tape" for adhesive tape or "Xeroxes" for photocopies. And it's the same thing when you're dealing with nosey neighbors who frequently — particularly for people with significant exposure to the Elizabeth Montgomery sitcom Bewitched — are met with the response, "Mrs. Kravitz is at it again!"
Mrs. Kravitz, of course, is Gladys Kravitz (Alice Pearce), who lives within peering distance of Samantha and Darrin Stephens (Elizabeth and Dick York) and is always trying to figure out why there are so many strange things going on in and around that house (psst, Samantha is a witch). Her husband, Abner (George Tobias), leaves the spying to his wife and makes no secret of the fact that he kind of thinks she's nuts. Introduced early on, the character immediately caught on with the audience and the producers.
"I was originally hired to do but two of the early segments of Bewitched as the wife of actor George Tobias," a still shocked Alice Pearce explained to the The Tipton Daily Tribune in June 1965. "The producers liked what we did, apparently, and we were signed for further episodes. To date, I've appeared in about 16 shows. Now I'm under contract for five years to Columbia Pictures, which is the parent company of Screen Gems, the producers of Bewitched. I love working in TV regularly, for I find it just as stimulating as the stage, because I still have a lot to learn about it."
Her Unique Qualities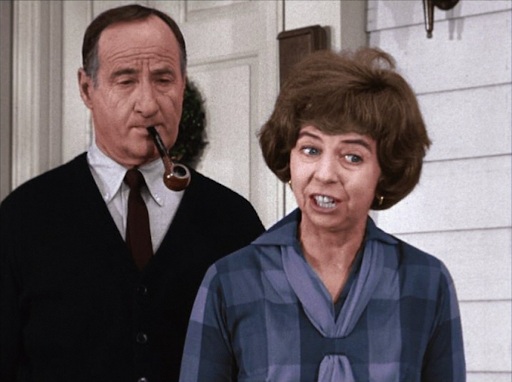 From today's perspective, there's a tinge of sadness surrounding those words, as less than a year later Alice would pass away, but at that moment in time, she was feeling triumphant for reaching her next plateau as an actress. Reflects pop culture historian and author Geoffrey Mark, "Alice Pearce was a brilliant piece of comedy casting for Bewitched and it's a shame that it was the end of her career, because she was a huge influence on a lot of other women in comedy. She had gotten started in New York doing both live theater and nightclub performances and she was an original. I really don't know that I could point to anyone else just like her.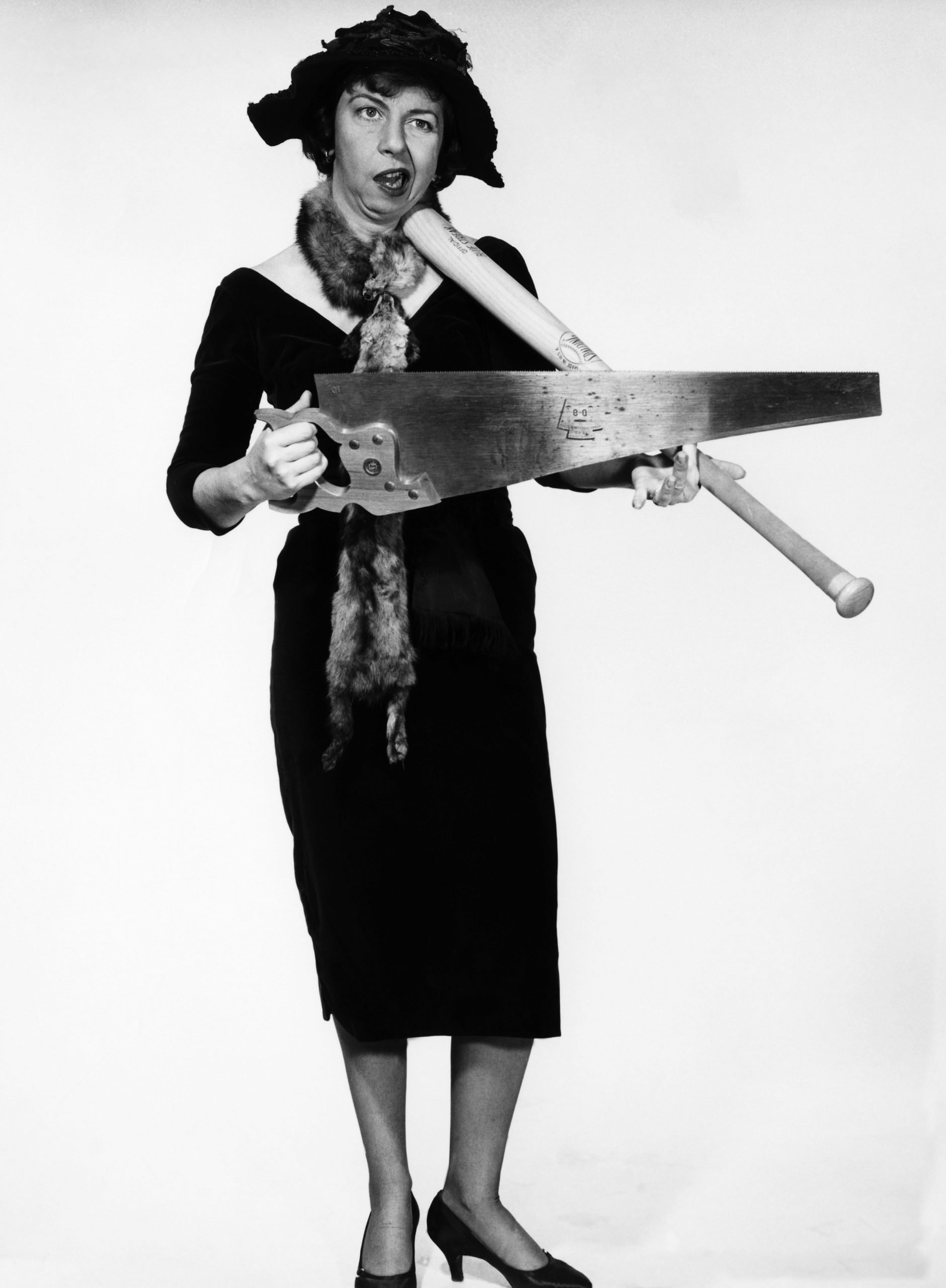 "She had a very unusual look for show business," he adds. "Slight of stature, no chin, big nose and a piercing — no pun intended — voice. Very hard for her to be categorized, which made her stand out, but also made it hard for her to get work because she was so special and unique. But the people in the business took notice of her. One would think that she would have several times along the way been a big star, but every time she hit big, it didn't seem to last."
'Chinless Wonder'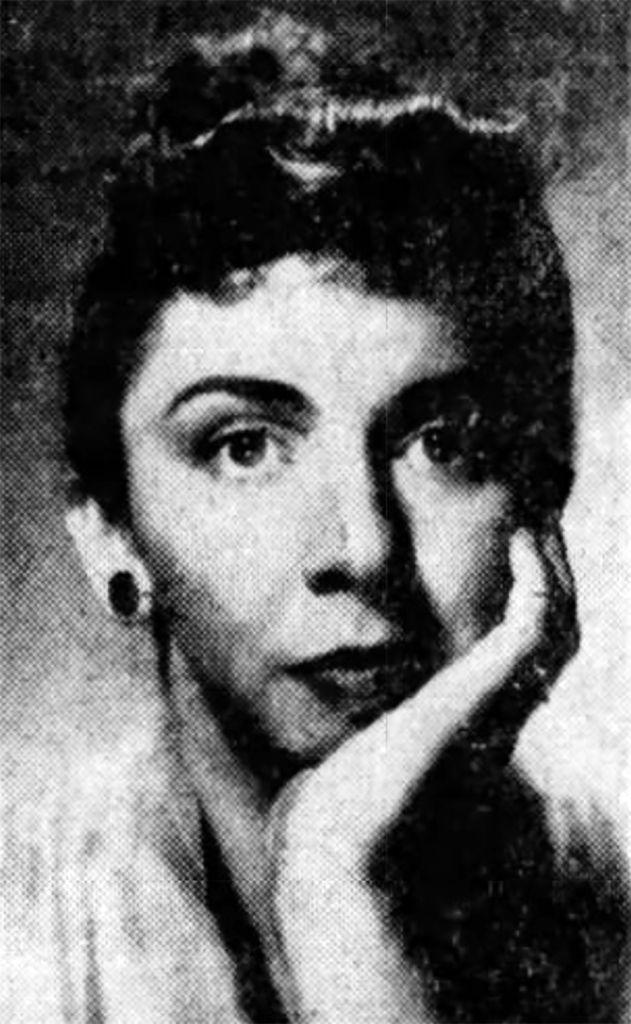 Alice was born on October 16, 1917, in New York City. Her parents were Margaret Clark and Robert E. Pearce, the latter working as a foreign banking specialist, which resulted in the family moving to Europe when she was only 18 months old. When she was nine, they were living in Brussels, Belgium, her father representing the Chase National Bank. "One afternoon," she told the El Paso Times in 1964, "I was playing in a park, showing off on a swing — I think I was trying to impress some boys. I went way up, lost my grip and slipped out of the swing."
Painfully, she landed on her chin with such an impact that its growth was permanently impacted. Her parents turned to a variety of dentists and bone specialists working in Europe for assistance, but there was nothing they could do for her and it was something Alice was going to have to deal with for the rest of her life.
Shockingly, She Found Acceptance By Her Peers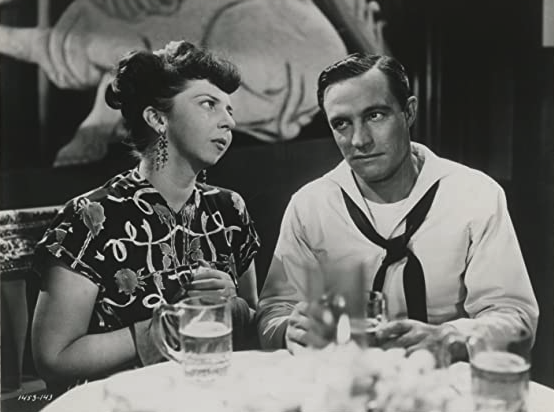 As Alice shared with The Miami Herald, "Every girl wants to be beautiful, especially in our society where we put such a tremendous emphasis on physical beauty. In our culture, according to the advertisements, to be beautiful is to be automatically happy. Supposedly doors open for you everywhere, men swoon, beauty is the key to success. None of this is true, but like every young girl, I was brainwashed by this concept, which, of course made me unhappy."
Reality, she found, was a little different than she'd expected. Her family moved back to the States when she was a teenager, and she boarded at the Masters School in Dobbs Ferry, New York, which in some ways was extremely eye-opening. "At first, I was self-conscious about my chin," she admitted to The Scrantonian. "Youngsters can be cruel and I was afraid my classmates would make fun of me. They didn't. They were very kind. As a result, I didn't develop any trauma. I was unhappy for a while, but I refused to let my chin or lack of one bring on an inferiority complex."
She Was Drawn To The Acting Life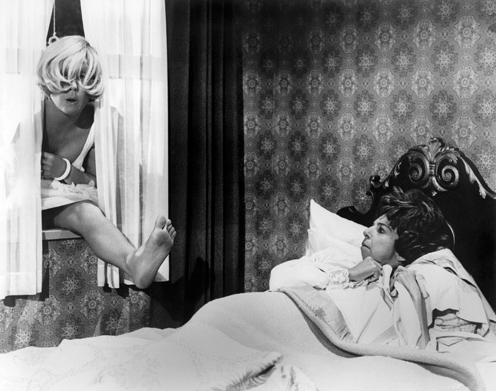 Acting was something that always had a lure for her and it was something that she decided to embrace fully upon attending Sarah Lawrence College, which she graduated from in 1940 with a degree in drama. "I can't remember when I wasn't appearing in school plays," Alice said. "When I told my parents that after college that I intended to become an actress, they weren't too pleased about it. They knew so little about the theater at the time that they were wary about it and hoped I might express a desire to do something else." She didn't.
In a 1950 profile published in The Brooklyn Daily Eagle, they reported, "It was while she was at Sarah Lawrence that Alice had her first fling as an entertainer. In line with the practice at that school, it was her task, as a drama major, to get in some fieldwork in the summer that she might demonstrate that she could function beyond the pale of the campus. Her strategy, in this extremity, took her to Princeton University, where she elbowed her way into a Princeton Triangle Show, won the support of an undergraduate, Mark Lawrence, and together they cooked up the rowdy and heretic stage conduct which won her considerable professional fame."
Discovering Her True Calling
Detailed Alice, "When I got to Sarah Lawrence College, I looked in the mirror one day. I took inventory of myself. The most unusual thing about me was my chin, and that's when I decided to take advantage of it and become a comedienne, so I studied dramatics. I used to love to mimic the guests my mother entertained on Washington Square. Particularly a singer who always had a request, from heaven knows where, for the 'Bell Song.' I had to be the life of the party. I think I can always see the funny in any situation and I'm afraid my mother never understood when Dad and I winked at each other over private jokes."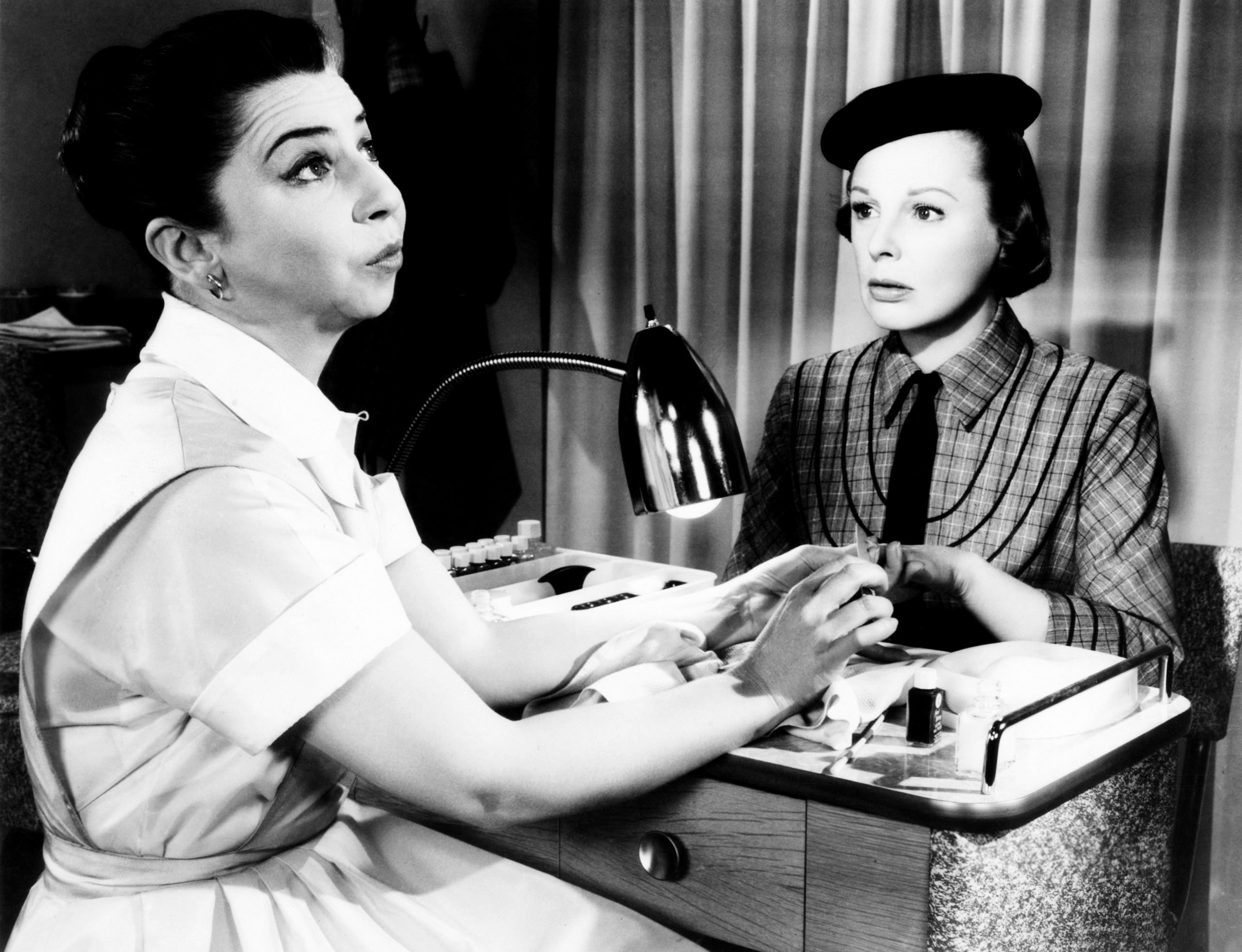 It wasn't easy to find professional gigs, in fact, to make ends meet when she moved to New York, she "sold bloomers at Macy's." Deciding to become proactive, she also created an act for herself. Says Geoffrey, "She broke through first in summer stock, then in nightclubs at a time when nightclubs were not just concerts. You had to have a whole concept for a nightclub act, and you had to be able to sing and do comedy. They had to have a thread running through it; it wasn't just one song after another or someone standing there just doing jokes. Sophisticated New York nightclub work is something that almost doesn't exist anymore, but she was wonderful at it. And then she really broke through on Broadway and was one of the stars of On the Town.
"So good was she in this, that when they made the MGM movie musical version, she was the only person from the cast they brought West to be in the film," he continues. "So there she is, doing a musical number with Gene Kelly and Frank Sinatra and, amazingly, it led to nothing new. It didn't lead to an MGM contract, it didn't lead to her being a comedy presence in film after film. It didn't work that way. So she went back to New York and rarely did she do film. More often, she did live TV and nightclubs and stage work."
Looking For 'An Alice Pearce Type'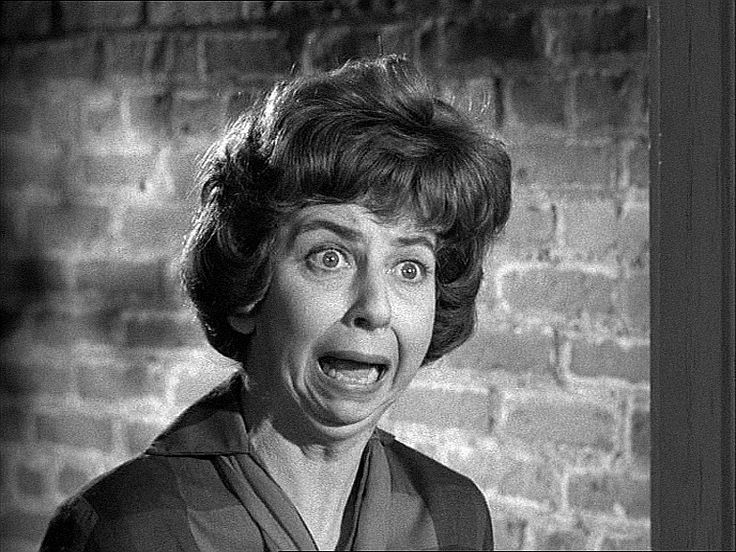 Ironically, she would often be told that producers and directors were looking for "Alice Pearce types," which would seem to have been an entry for steady work. "But it doesn't do any good sometimes," she told The Los Angeles Times. "I remember going to read for a part and when the script was passed around to about 10 of us in the waiting room, we noticed it described the character as 'an Alice Pearce type.' Well, the other girls said, 'Why are we wasting our time? Alice is here.' They waited, though, and it's a good thing they did. I read, but didn't get the part."
Alice had been in On the Town from 1944 to 1946, the film version in 1949, and the response to that actually landed her a television variety series titled The Alice Pearce Show, though there's no record of how many episodes were produced. Additional stage credits would include Look Ma, I'm Dancing; Small Wonder, Gentlemen Prefer Blondes, The Grass Harp, Dear Charles, Fallen Angels, Copper and Brass, Bells Are Ringing (where she met her first husband, stage manager Paul Davis) and Midgey Purvis. Her last Broadway appearance would be Noel Coward's Sail Away.
In truth, she seemed to have found her place in television, appearing on anthology shows and guest starring on others, including three episodes of Jamie (1953 to 1954). She auditioned for the role of Grandmama on The Addams Family but was turned down, being told that she was too young. In between shows, she also was cast in some television commercials which were very popular. That same year she was offered Bewitched, which she happily accepted.
In Praise of Alice and Gladys Kravitz
Points out Geoffrey, "I think I can say without being contradicted, Alice influenced a whole generation of women who later grew to great stardom on television. She was an influence on Carol Burnett, she was an influence on Charlotte Rae, she was an influence on Carole Cook. And so many other women who weren't necessarily ugly, but they weren't great beauties and made careers as quirky, funny, man-hungry, smoldering sexuality, but no man to share it with kind of personas. And she led the wave of that. Truly, there was nobody like her, so when they cast her as Mrs. Kravitz, she was able to use everything that made her special in this role; her comedy timing, that voice not only in how she spoke but the sounds she uttered when she was showing fear or disapproval or amazement at something that was happening on the show. She stole every scene she was in. She and George Tobias, who played Abner, were wonderful together and proved so strong that they were hired as a married couple in The Glass Bottom Boat, the Doris Day film.
"Now in the writing of this show, as they developed Mrs. Kravitz," he elaborates, "she goes from being a busy body shrew, to almost being a victim of the witchcraft. Yes, she had no business spying on the Stephens so much. On the other hand, she saw some very unusual things that most people would freak out about if they saw it. So it's like, damned if you do, damned if you don't. She shouldn't have been watching, but at the same time she wasn't lying. She saw magic and they wisely wrote it into the script that the Stephens understood that she did see these things. They didn't blame her for it, and Samantha and Gladys Kravitz actually become friends. They have coffee together. They do charity work together. I believe they even have lunch together a couple of times."
Enjoying The Special Effects of 'Bewitched'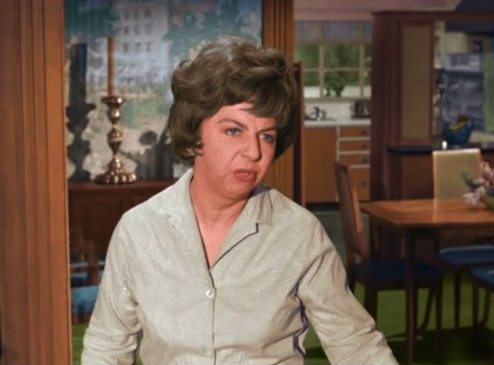 He believes that things were set up that the audience not only liked Gladys Kravitz for her humor but the character itself as well. "Yeah," he says, "she's quirky and nosey and every time she's nosey, she gets her comeuppance. Alice gave the character warmth; it wasn't a one-note character. She could be generous, she could be thoughtful, she could be warm and loving, she could be shrill, she could be a busybody, she could be selfish — all kinds of colors to the character, which made it interesting."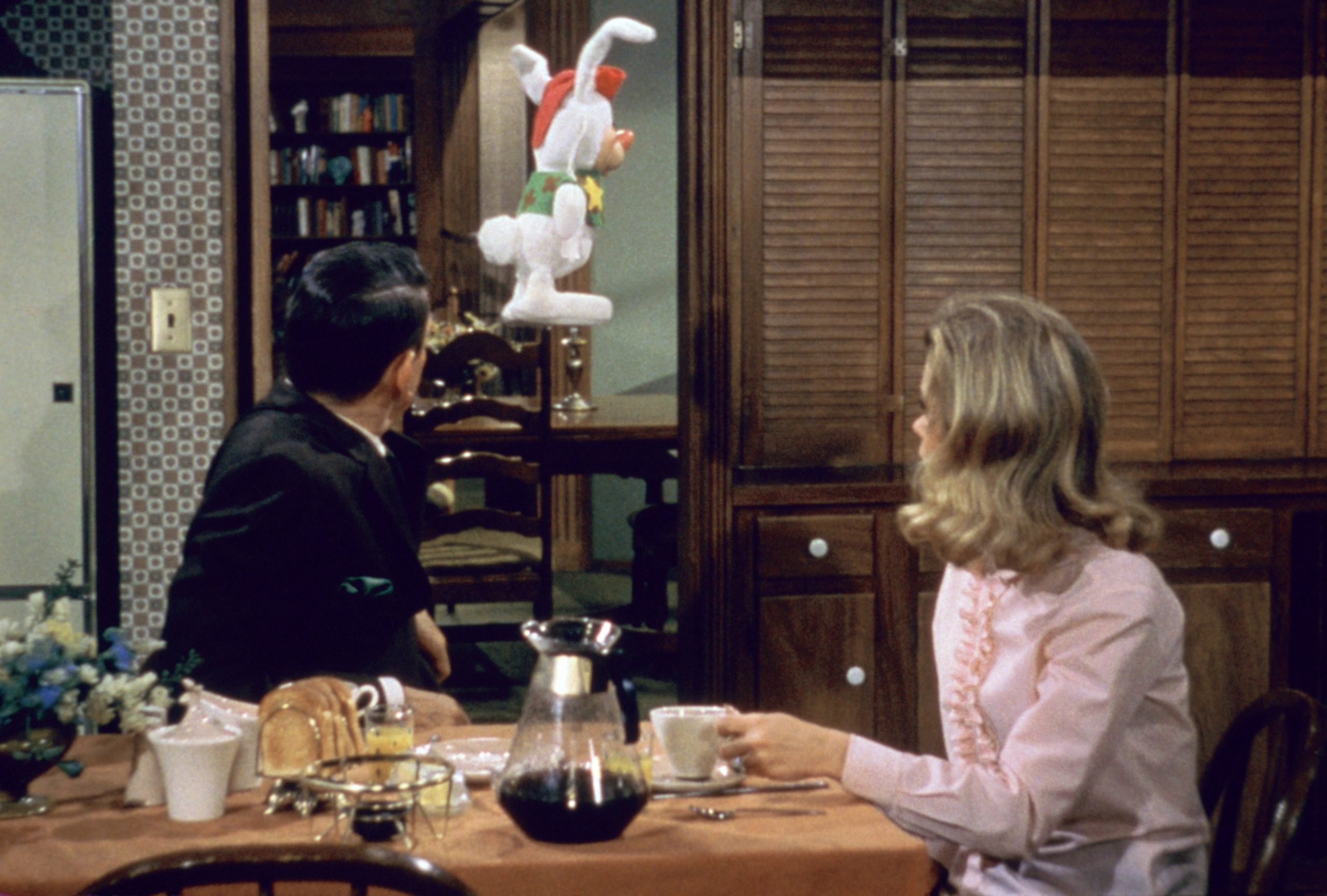 One of the highlights for Alice, besides working with Elizabeth Montgomery and George Tobias, was watching the special effects team do their thing. "They come up with an awful lot of tricks to play on me," she laughed. "Still, they're a lot nicer than the experience I went through the first time I ever did a television show. It was late 1946 and I was one of a group taking part in a closed-circuit telecast of a fashion show. Things were pretty primitive then and called for the use of a number of huge lights. They were so hot you could only work under them for about five minutes at a time. We were given salt pills — ugh — to overcome their enervating effects. I had on a dress with plastic buttons and my appearances had to be cut short when the lights finally melted the buttons. I can honestly say I've never worked under such difficult conditions."
Sadly, The End Comes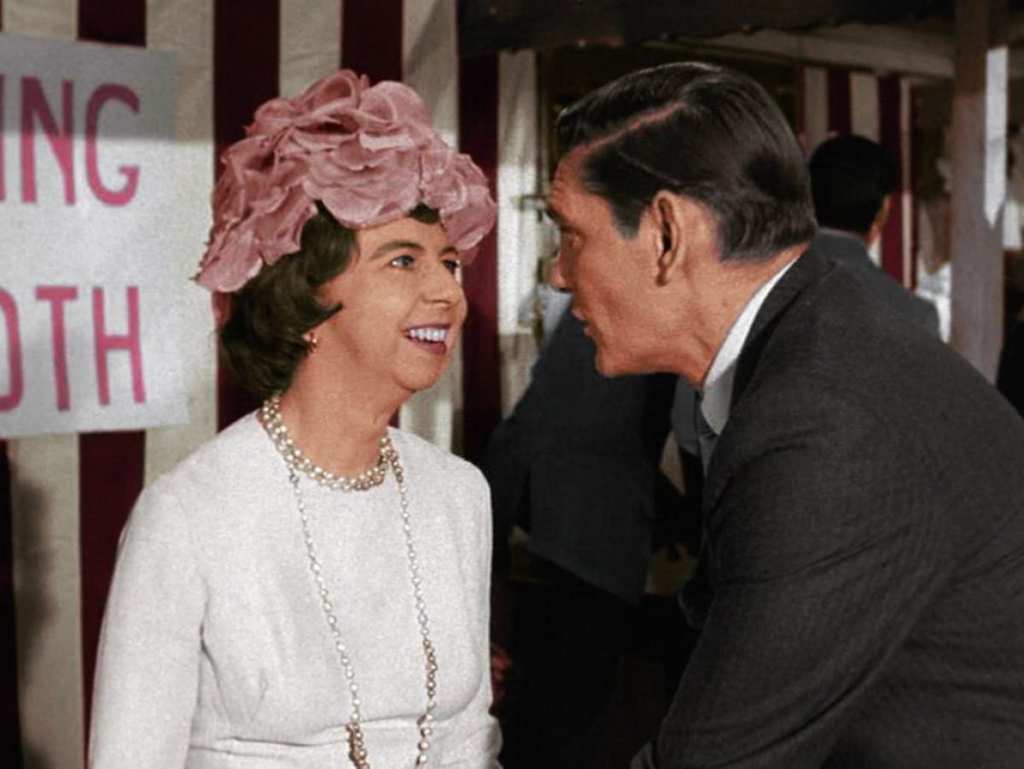 That's not exactly true. Alice appeared as Mrs. Kravitz for the first two seasons of Bewitched and had already been diagnosed with terminal cancer prior to shooting even beginning. Somehow, though, she willed herself to continue working, pushing ever forward and shooting her last episode, "Prodigy," a few months before it actually aired. Sadly, Alice died on March 3, 1966, at the age of 48.
Herbie J Pilato, author of numerous classic TV books, including several definitive works on Bewitched, explains, "Both Elizabeth Montgomery and then-husband William Asher, the show's main director and producer, adored Alice Pearce and were devastated when the actress died. Pearce had suffered from cancer for a good portion of the second season of Bewitched. If the last few episodes of the second year are viewed closely, it is clear that the disease had taken its toll on the actress. She was painfully thin and, to bulk her up, the wardrobe department outfitted her with additional layers of clothing. It was a bitter-sweet moment when Pearce, who was nominated for an Emmy for her role, won that year, posthumously. Her [second] husband, director Paul Davis, accepted the award on behalf of his wife."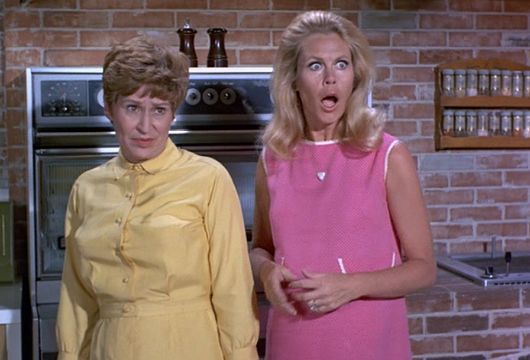 Adds Geoffrey, "Alice wanted to work. She didn't want to let her illness define her. One of the things they did was put her in a wig irrespective of how her health would change. The wig would define her character. And as you watch the show in the second season, the wig seemed to be getting bigger and bigger and bigger. Of course, Alice was getting smaller as the cancer was eating away at her. She didn't quite make it through the second season."
"After her death," Herbie relates, "Bill Asher asked Alice Ghostley, who had made an early guest appearance on Bewitched as another character, to step into the role of Gladys Kravitz, but Ghostley declined. She felt uncomfortable taking over the part because she had been close friends with Pearce. 'I just couldn't do it,' Ghostley told me in 1988. But when she was approached about playing the part of Esmeralda, which was a new character altogether, she said yes."
Mrs. Kravitz Returns … Sort Of
A temporary "Miss" Kravitz was the solution for a few episodes after Alice died. She was Abner Kravitz' sister, played by Mary Grace Canfield (later of Green Acres fame), but eventually, Sandra Gould was hired to take over the role of Gladys.
"But there were issues," says Herbie. "Firstly, Elizabeth was still heartbroken over losing her friend, Alice Pearce, and, secondly, she was not 100% behind the casting choice of Gould as Gladys. 'I never wanted Sandra Gould to play Mrs. Kravitz,' Elizabeth told me. 'She was just too abrasive in the role."
Geoffrey concurs on the casting decision. "As brilliant as it was choosing Alice to play Mrs. Kravitz, that's how badly cast Sandra Gould was, playing the same part," he opines. "Sandy Gould came from a different discipline. She was mostly a radio and television actress who did do the occasional film, because, like Alice, she has this unmistakable voice. This nasal, New Yawk voice. She was a known commodity, but what she could not do was bring warmth to the part that Alice had done. Therefore, once they realized she couldn't handle pathos, she couldn't handle a serious moment … Sandy's portrayal of Mrs. Kravitz was all one-note. Shrill and angry. They had to use the Kravitz' less often and in some cases just used George. She chose to play her mean as if she couldn't stand Samantha Stephens. What was quirky with Alice's portrayal, became mean and unlikable in Sandy's portrayal. I think most fans of Bewitched wouldn't have minded having lunch or a cup of coffee and a piece of cake with Alice Pearce's Mrs. Kravitz, but I don't think anyone would have wanted to sit down with Sandra Gould's Mrs. Kravitz."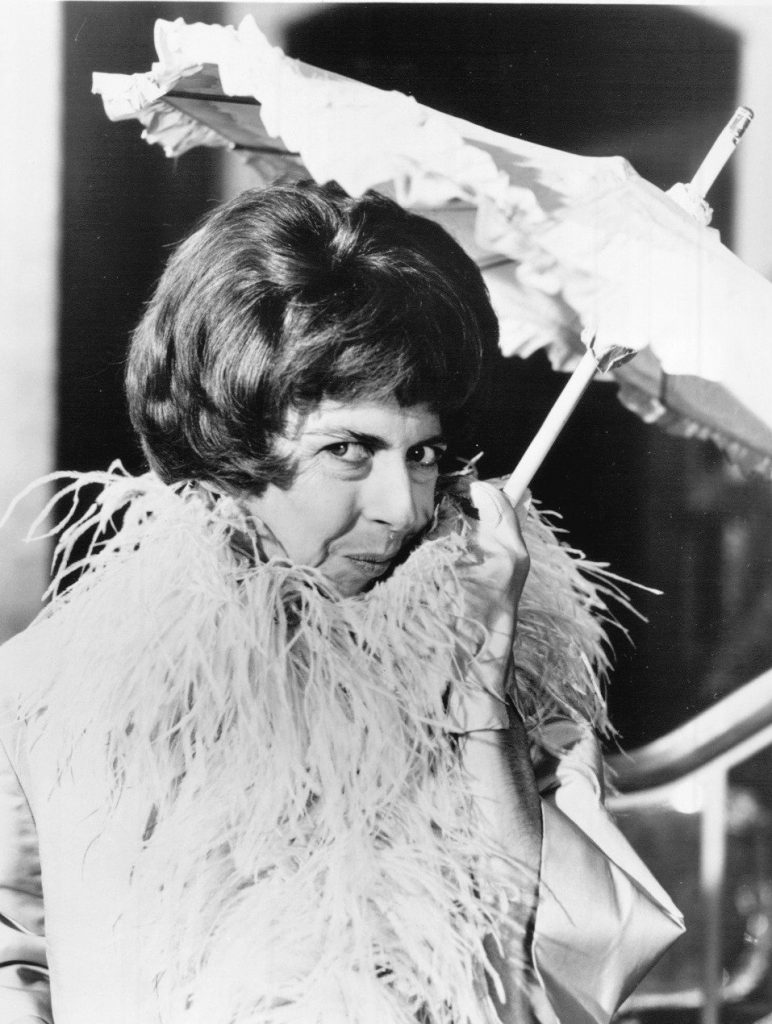 One person who obviously did enjoy Mrs. Kravitz — beyond the audience — and the opportunity to play her, was, of course, Alice Pearce. "I hear actors complaining about being tied to a series, but I love it," she told The Journal Herald of Dayton, Ohio in 1965. "I love the security of a long run, even in the theatre. I like playing the same part year after year after wonderful year. That may be partially due to my mother. I had a very nervous mother who warned me that the theatre was an unreliable business and I ought to have a trade to fall back on. So I went to a 'Y' and took up shorthand and typing and graduated with a B+, and I was so proud. I guess I'm even prouder that I never had to fall back on it."