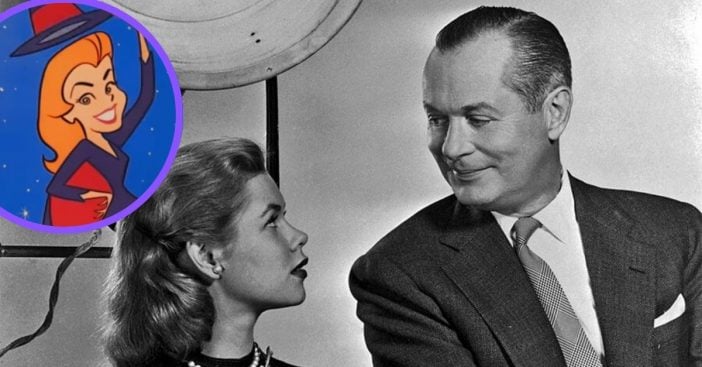 When average Joe Darrin Stephens fell in love with the beautiful Samantha, he could not have known all the mayhem that would ensue. But we did, and we loved every second of it. With Halloween upon us, everyone is remembering America's favorite witch and her family's dysfunctional quest for normalcy. Elizabeth Montgomery portrayed the enchanting Samantha Stephens, and to learn of her career is to really witness something supernatural. She had many odds stacked against her, most notably a tenuous relationship with her father marred by disapproval.
When you consider how difficult some parts of Montgomery's journey were, it seems magic must have been on the Bewitched star's side. It takes a skilled sorceress to wield that magic, though, and Montgomery – much to her father's very evident chagrin – showed complete mastery of her craft.
Some things run in the family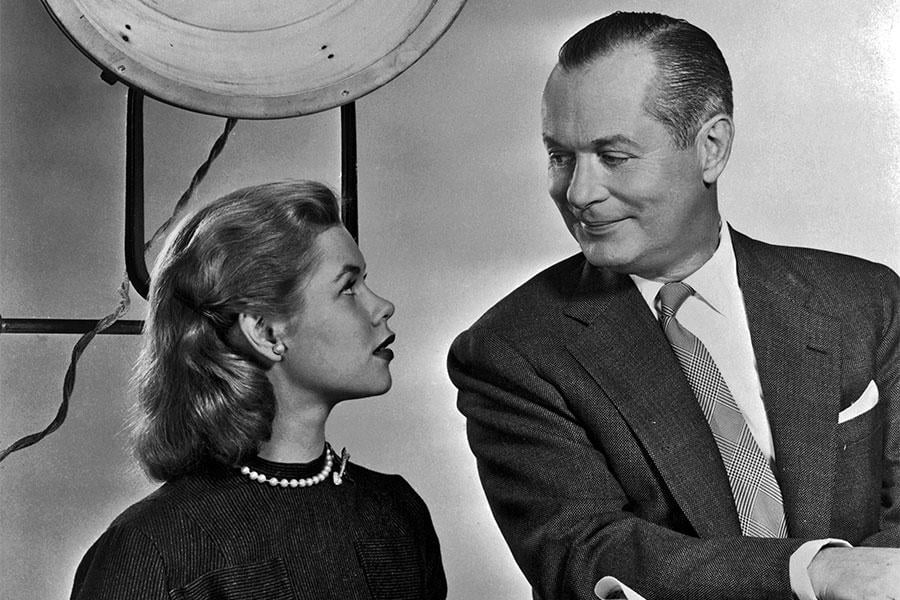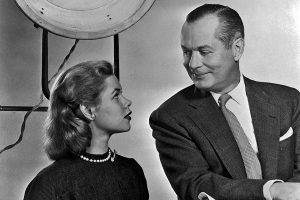 Acting was in Montgomery's blood. She was born April 15, 1933 to Robert Montgomery and Elizabeth Daniel Bryan (née Allen). Her mother was a Broadway actress and her father was a film star. It was through the latter that she began her acting career. As a young adult, she debuted in her father's television series Robert Montgomery Presents. A familial relation may have helped her step onto television screens, but Montgomery proved her acting capabilities early on. Her 1956 Broadway debut in Late Love earned her a Theater World Award. Clearly, she put her studies at the American Academy of Dramatic Arts to good use.
She continued working with her father as part of his "summer stock" company of actors. She had around 30 appearances in her father's anthology series over the years, showcasing a unique role throughout her time there. Outside of his series, she made countless other appearances in many popular titles, including The Twilight Zone. Clearly, she brought forth skillful performances that had producers eager to recruit her talent.
What a paradox, then, that her father disapproved of her career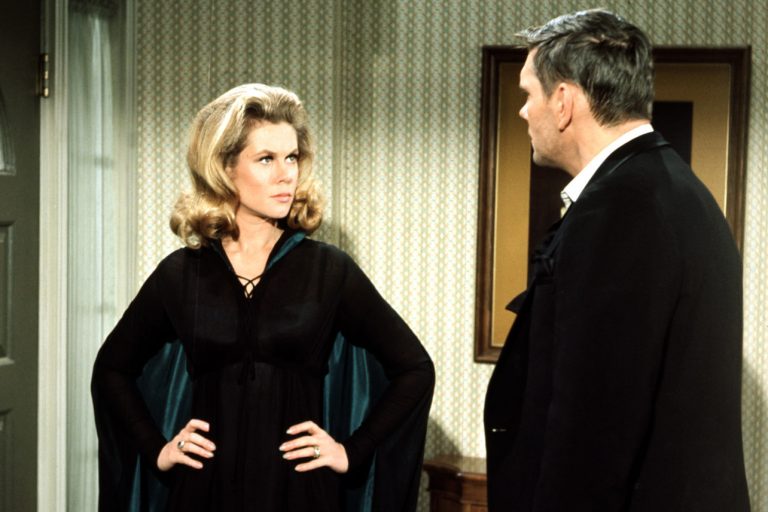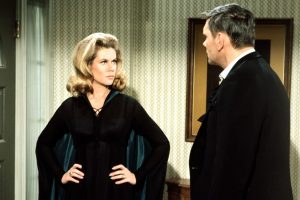 It's a lot to comprehend, but despite providing Elizabeth Montgomery with so many opportunities on his series, Robert actually disapproved of her wanting to be an actress. Writer, actor, and producer Herbie J Pilato describes their relationship as strained. He claims this is partially because they were "diametrically opposed on several levels." Specifically, Pilato adds, "Even though she ultimately made her television debut on an episode of his anthology series, 'Top Secret,' he never wanted her to be an actress. In fact, he wanted her to settle down and get married and have a nice 'regular' life."
Areas of disagreement continued popping up throughout their life. Their political alignments landed them on opposite sides of the spectrum. Additionally, Montgomery never fully forgave her father after he divorced her mother and remarried. Even Montgomery's own divorce prompted dissent between them. While on Robert's show, she met high-roller Fred Cammann. Robert considered him a worthy match because he was high-class, but Cammann wanted a housewife. Montgomery did not cave to her father's wishes for her to be a housewife, and she did not relent to Cammann. Soon, geographic distance turned to outright separation. Montgomery's father did not approve.
Elizabeth Montgomery still had work to do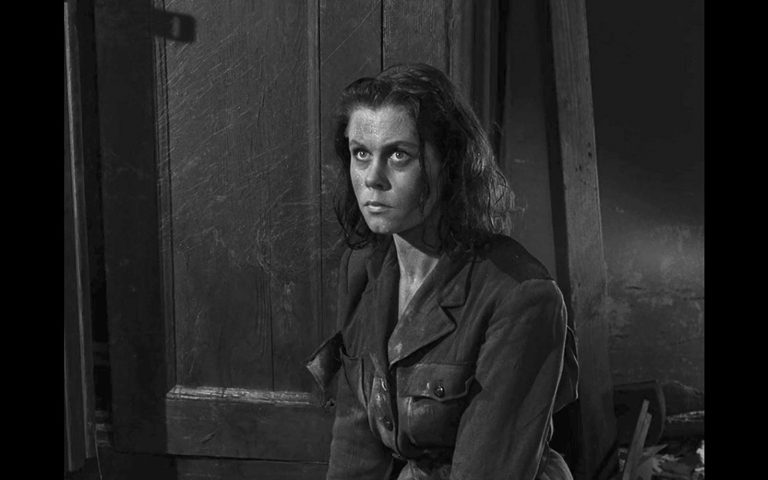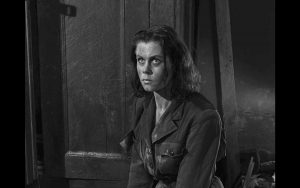 Montgomery's increasing success had an opposite effect on her father's approval. Herbie attributes professional jealousy as the force that caused "the wedge widened even further between her and her father when she became a bigger star on TV than he ever was on television or the big screen, where he began his career in the 1930s and '40s."
No matter where this success came from, it seemed to negatively affect his views. Worn out from years of portraying Samantha Stephens, Montgomery moved on to other roles, ruling the television the whole time. When she worked on Lizzie Borden, her father took it personally. "Oh, you would," he reportedly told the actress when she portrayed a woman convicted of murdering her father and stepmother. Fortunately for Elizabeth Montgomery, she found a supportive soul to share her life with and make up for the derision she received. This person was a former colleague, Robert Foxworth. And it was to him she returned after hearing that the colon cancer she had quietly battled for so long had spread. Montgomery left many fans with grief in their hearts, but also with just as much inspiration to remember magic does exist in surprising ways. She cast a spell of determination despite her father's stubborn disapproval. At the end of the day, that really is a magical spell to cast.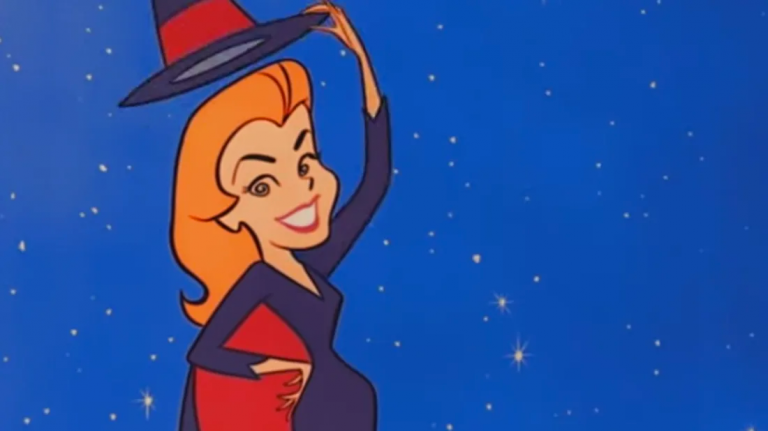 FAQs
Did Robert and Elizabeth Montgomery get along?
According to a Closer Weekly article, "Robert Montgomery never got over the death of his first daughter and somehow seemed to resent Elizabeth from the beginning, almost for being born. It was a very strange relationship, but she still loved him and she still respected his work, but their relationship was complicated."
What happened to Elizabeth Montgomery after Bewitched?
Following the conclusion of Bewitched in 1972, Montgomery stayed in the industry with multiple roles in TV films, including Ellen Harrod in A Case of Rape (1974), and Lizzie Borden in The Legend of Lizzie Borden (1975).
How old was Elizabeth Montgomery when she did Bewitched?
Elizabeth Montgomery was 32 when the first episode of Bewitched aired in 1964.